FEATURE: Flashbacks from Washington State
That should have said "2011 in review" But come on, that was over 3 months ago! Busy have I been these past few months, but I was finally able to get all this together and  either way, couldn't resist showcasing some of my favorite photos from last season no matter how many months into the new year it is. Below are some of my favorite and most memorable photos from last season that I shot around the Washington area.
I finally purchased a new computer capable of editing longer videos like te one I've put together above. Last seasons computer acted like it was from the 1940's and was really limiting in what I could really do.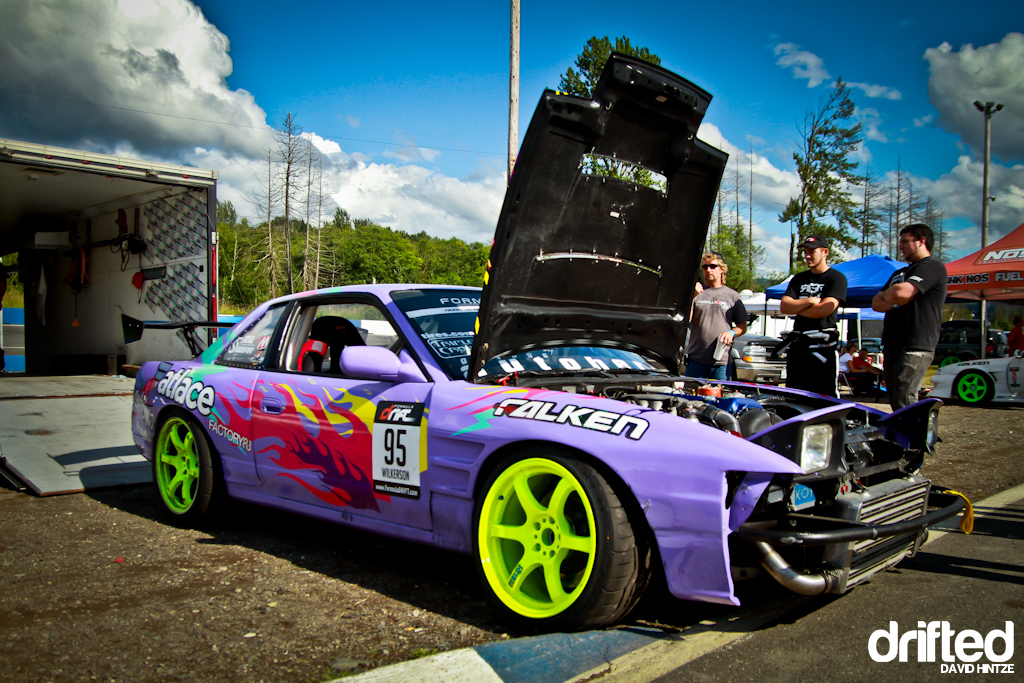 Drifting here in Washington has steadily been growing and last year had some of the largest events at all the local track that we've ever seen. Drifting is continually becoming more and more popular with the general public, and to those who have never seen or hear anything about it. My journey since the beginning of my interest in the photography side of the sport has led me to meet awesome people, see some driving skills like no other.
A majority of my time spend shooting was at one of two tracks in my area. Evergreen Speedway is the large track here in Washington that drifters flock to, hosting Pro-Am events, open lapping days, drifting school, etc. In addition, Evergreen Speedway is the location for Round 5 of Formula Drift, and I've had the pleasure of shooting that amazing weekend for 3 years now, For NorthwestNissans, Scion Racing, and Drifted.com. The track could definitely use some much needed work, aside from the poor draining, sewage, rough track conditions, uneven pavement. The one thing that can't be fixed is its location close to the mountains, creating adverse weather conditions that have all photographers scrambling for their coats and camera condoms. But for drivers who want to tackle the 3/8th and 5/8th bank, weather means nothing to them.
The other track that takes every aspect of Evergreen Speedway and turns it around is Pacific Grand Prix Motorsports Park. The track itself it smaller, as its main function is an outdoor go-kart track. Super Moto events and lapping days where you can take any street legal car for a spin and get a lap time are also hosted here as well. While the track is smaller than Evergreen Speedway, it offers an entirely different driving experience with freshly paved, smooth pavement, a working underground drainage system, and a whole series of tight technical turns.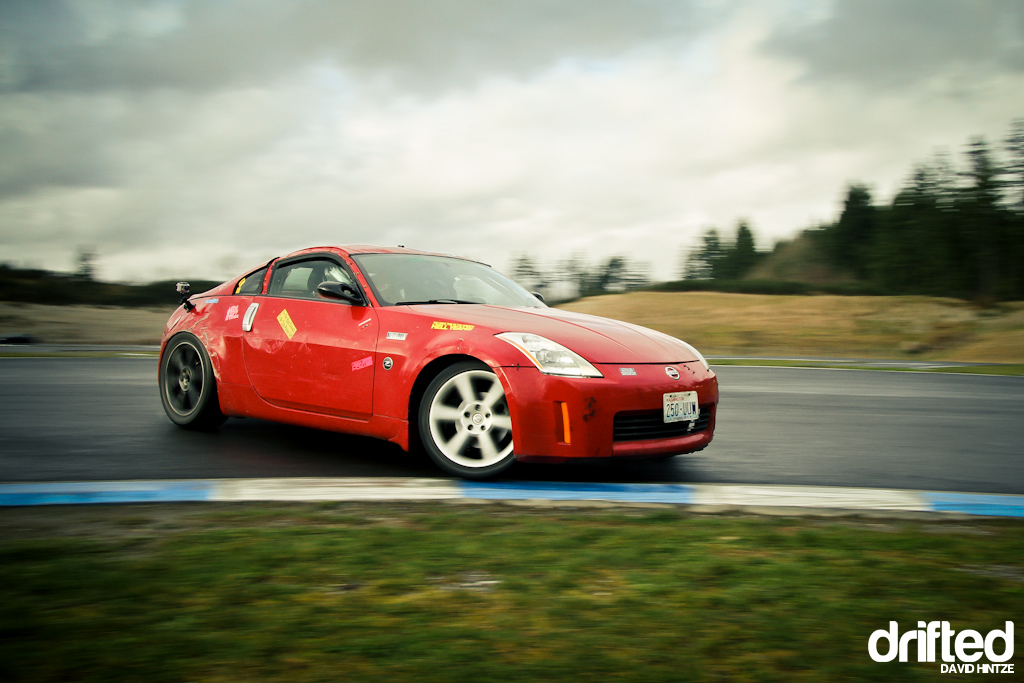 I've had the pleasure of meeting and making friends with a bunch of people from the drifting community, and cant wait to see where this season takes me as far as media goes. I have a goal to shoot more video, I think I've proven to myself I can take a damn good photo, and its time to do something more challenging that I haven't attempted on a series level. Video editing can take years to get good at, but as I've seen with many of our local videographers, the hard work pays off.
Rain or shine, people from all over come to Pacific Grand prix to try their hand at the karting experience. reaching speeds around 50mph at some points, the rental karts provide a look into the world of racing and the more technical shifter karts.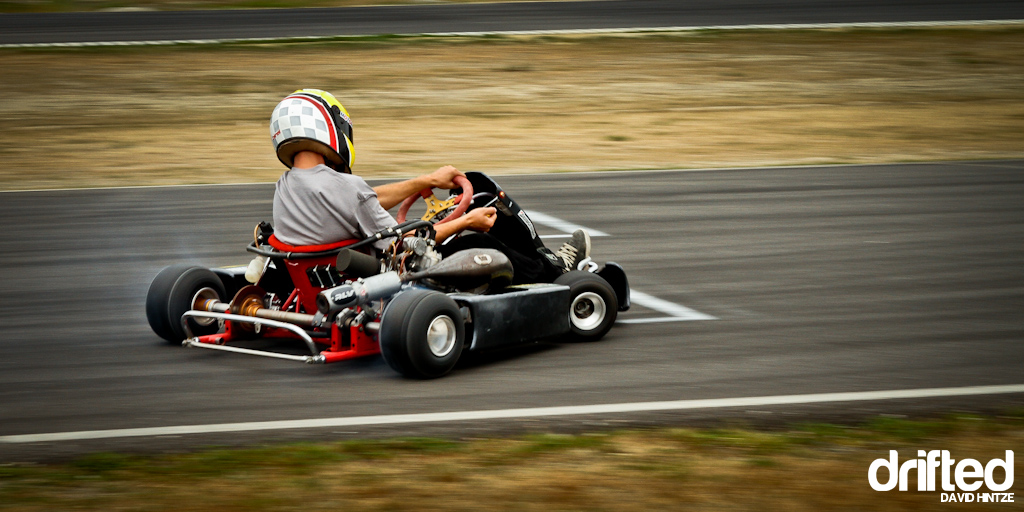 Kyle Zalud again, in his custom shifter/drifter kart.
This is Yoshi, he writes and shoots for MotorMavens.com. I've had the pleasure of knowing him for the past year.
Chris Forsburgs Nissan 370Z at Round 5 of Formula Drift in the pits.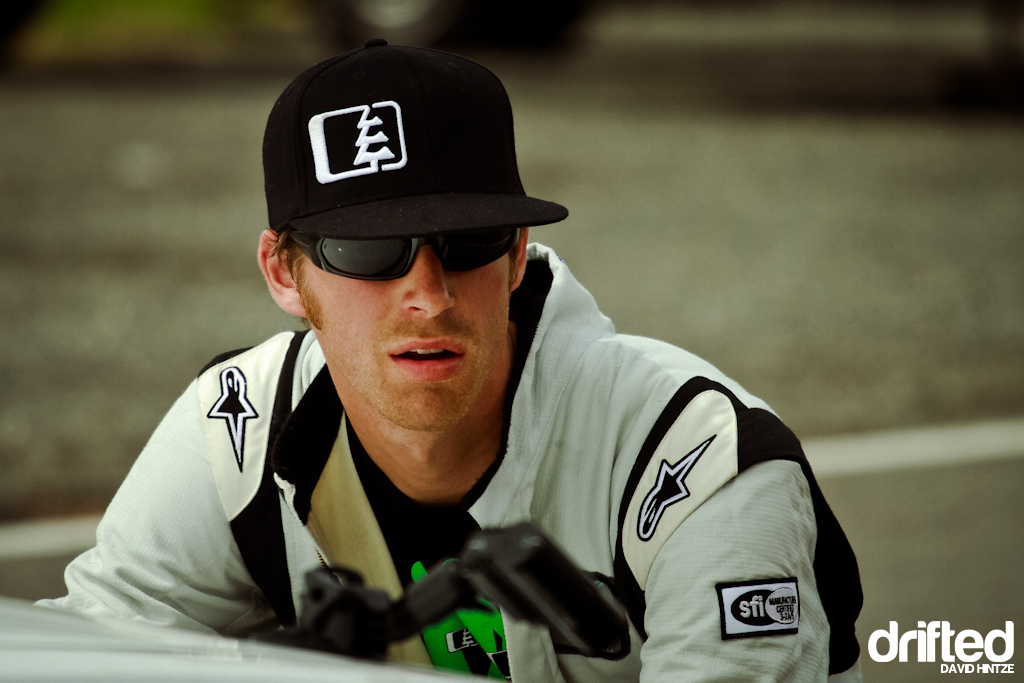 Rob Primo, Licensed FD Driver and one of guy responsible for all the awesome events that happen here in Washington. He has shown countless support for the community here and does a lot of hard work to keep things as sideways as possible.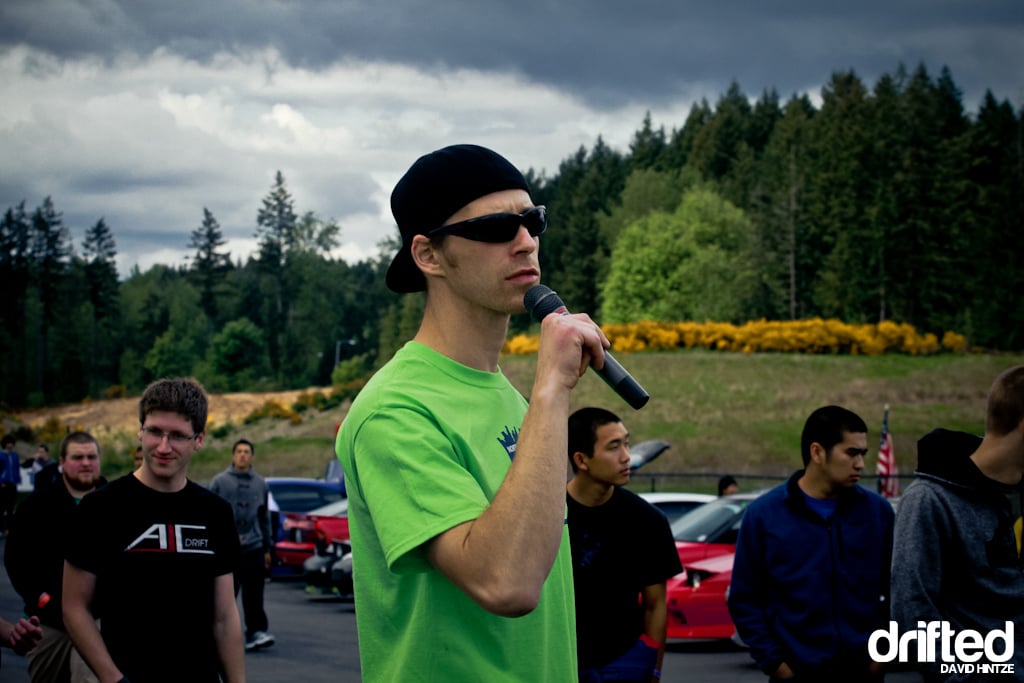 He can always be easily found as hes about 5 feet taller than everyone around him.
This car belongs to Vaughn Gittin Jr, you may have seen it in one  of several Youtube videos going around, but it truly is an amazing piece of work standing next to it.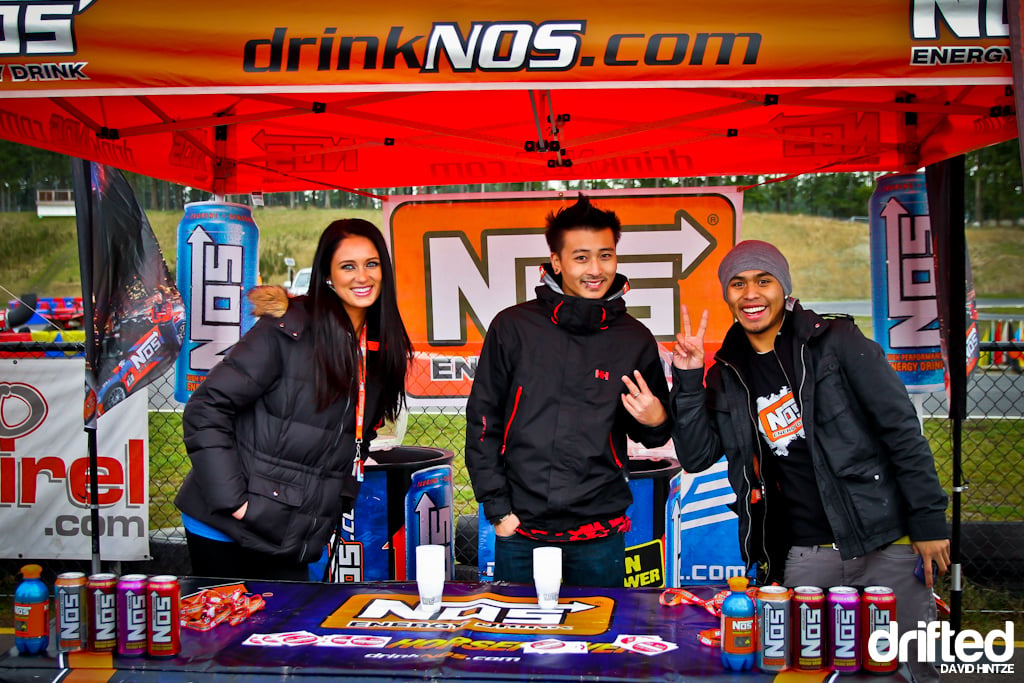 A huge thanks goes out to NOS Energy Drink, they have been supporters of drifting events and shows here in the northwest all last season and we all look forward this year again for some free drink in the morning to wake us up before a day of driving.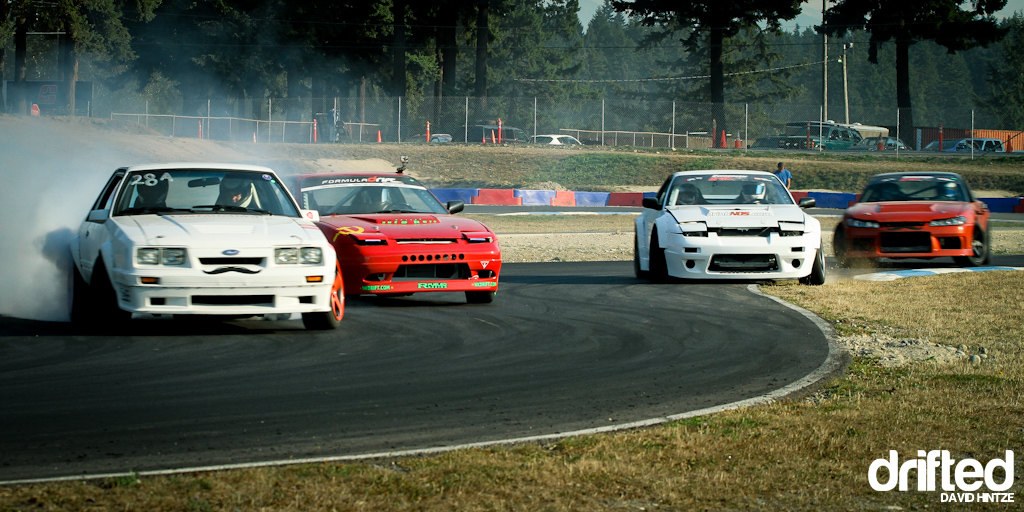 Pacific Grand Prix's track may be small and technical but that doesn't stop anyone from doing a 4 tandem run.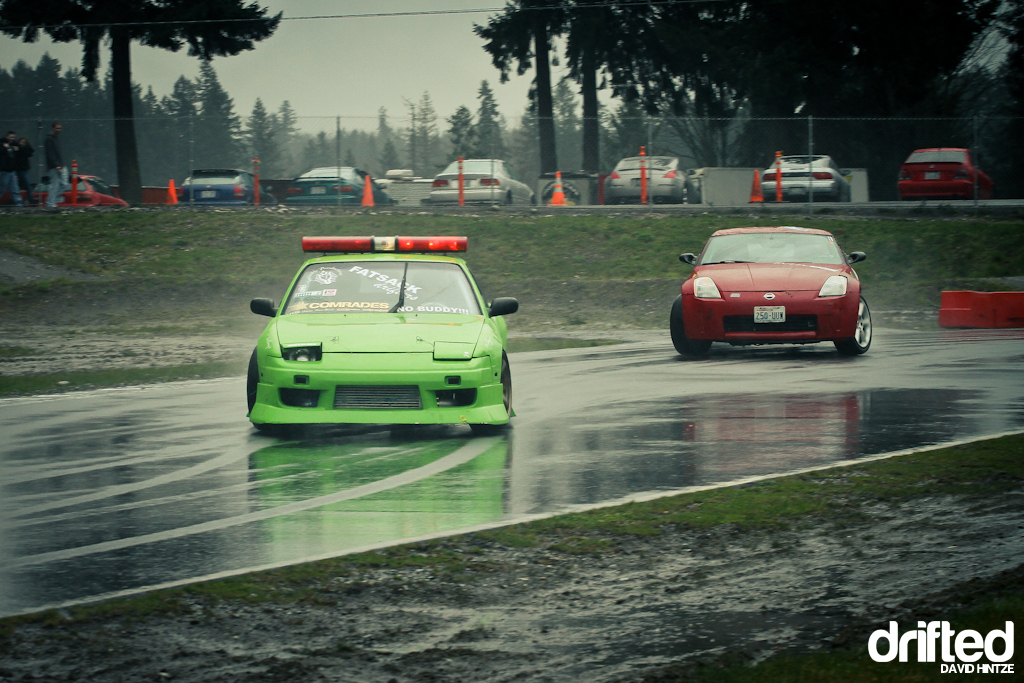 Rain has no effect on the northwest scene either.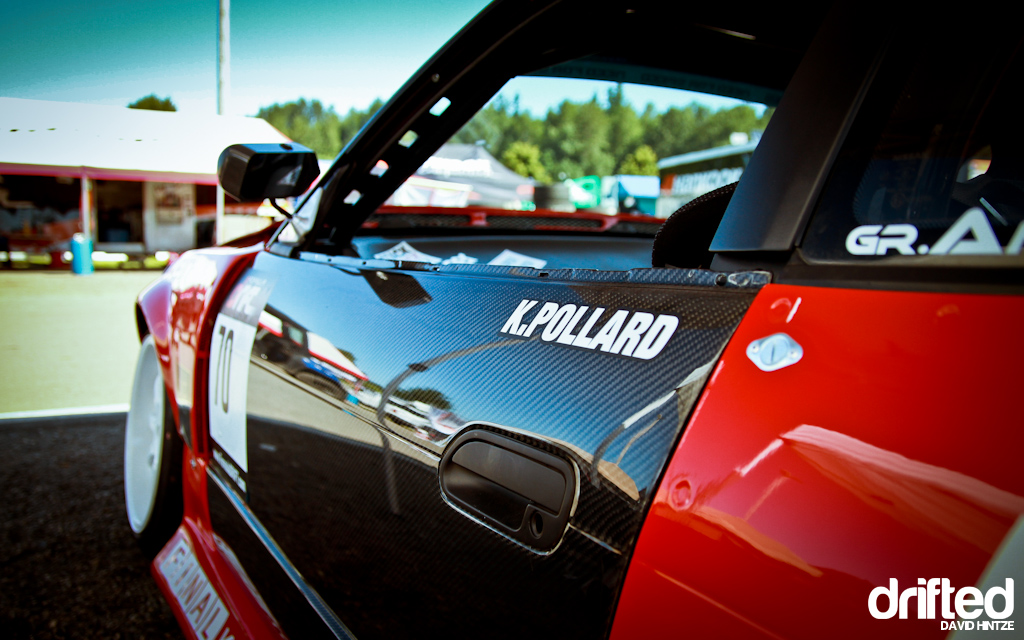 Kyle Pollard is a popular name here in Washington, and was just finishing up his latest build before Round 5 of Formula Drift last season. His car is so clean and the video I posted up top showcases the awesome vinyl work done shortly after.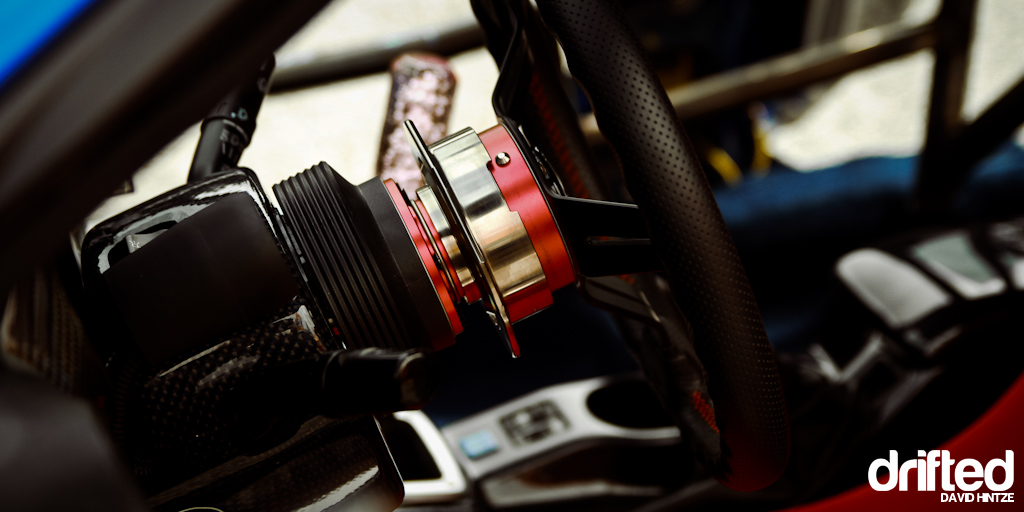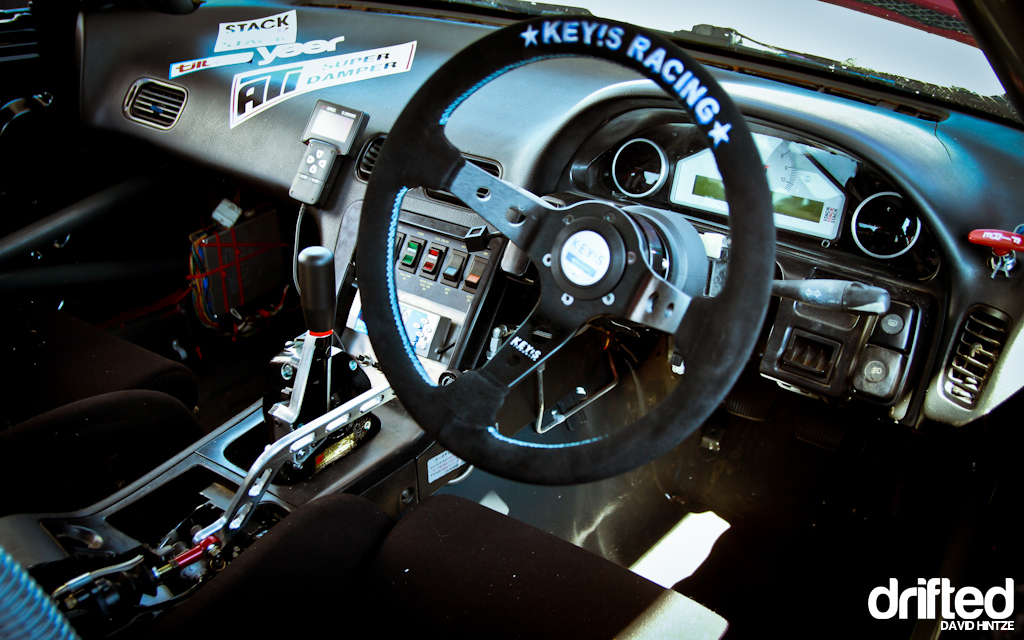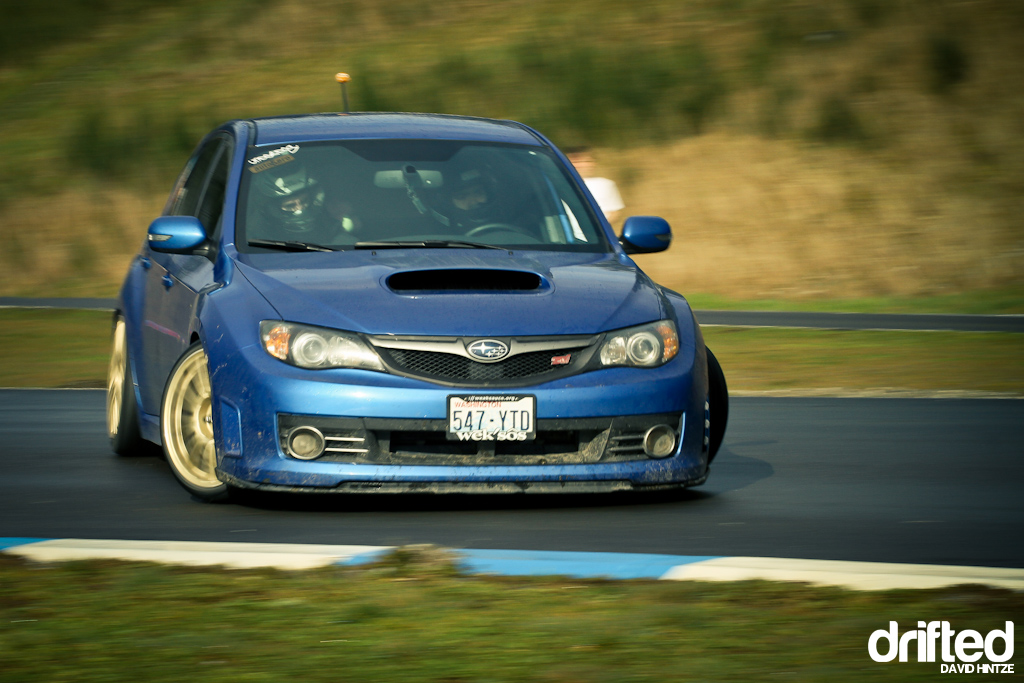 This Subaru belongs to driver Jason Cancio, who had put a lot of hard work into this rear wheel drive converted Subaru. Everything about this car is supurb and It was a blast seeing this thing get slideways around the track last year.
An excellent Corolla build done by the owner of IntecRacing.com,  Lawrence E Jr. I'll let the photo speak for itself, but I really like the color.
As far as open drift days are concerned this is normally the type of crowd we see. Which leaves us to do more important things with the grandstand, like throwing that giant beachball down them!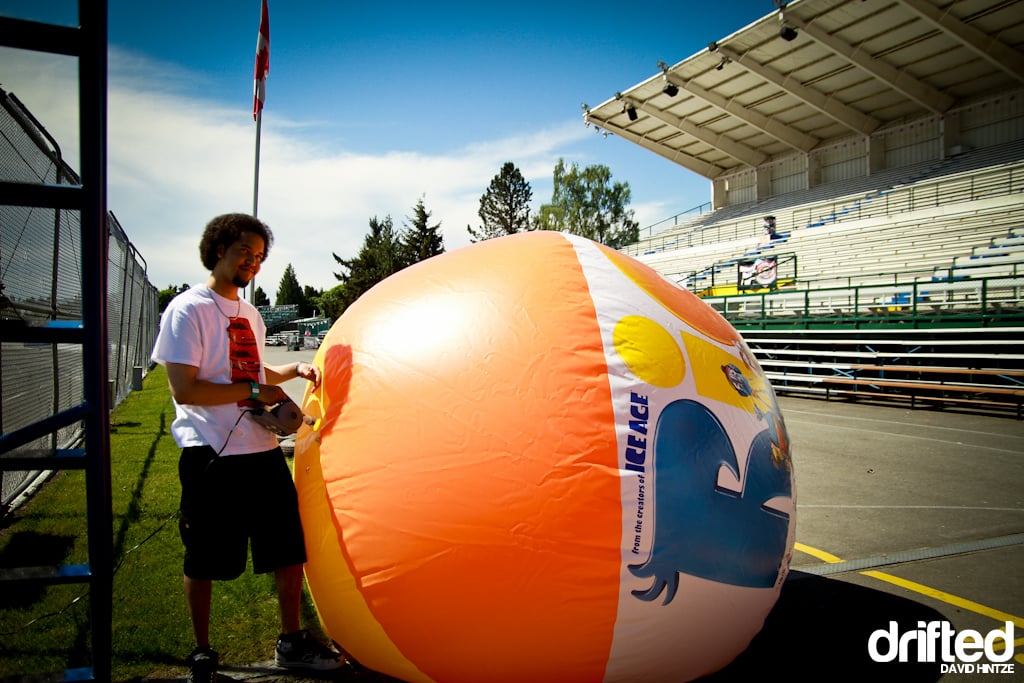 Above is Matt Risher, the voice of evergreen drift. He has plans to continue his announcing business this year during all of our pro-am events and will finally get his car back on the track. some consider him the Jarod Deanda of the northwest. Check further down below for some photos of his car.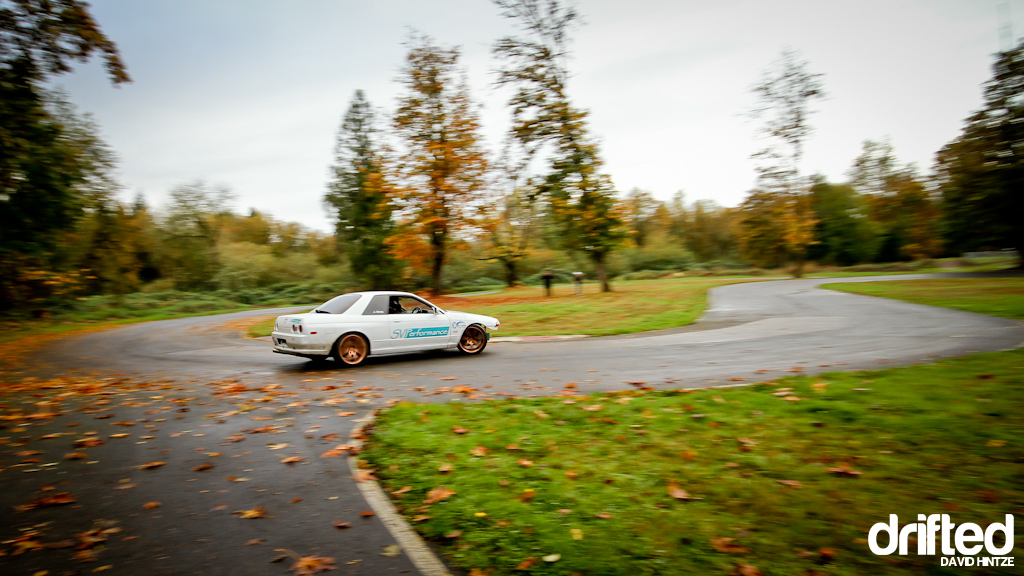 I had the chance to travel outside Washington once last year to the oh so distant… Oregon. There I discovered PARC, Pats Acres Racing Complex, which is essentially Pacific Grand Prix, but smaller and even more technical in some areas. I can't wait to get back to this track this year and shoot again.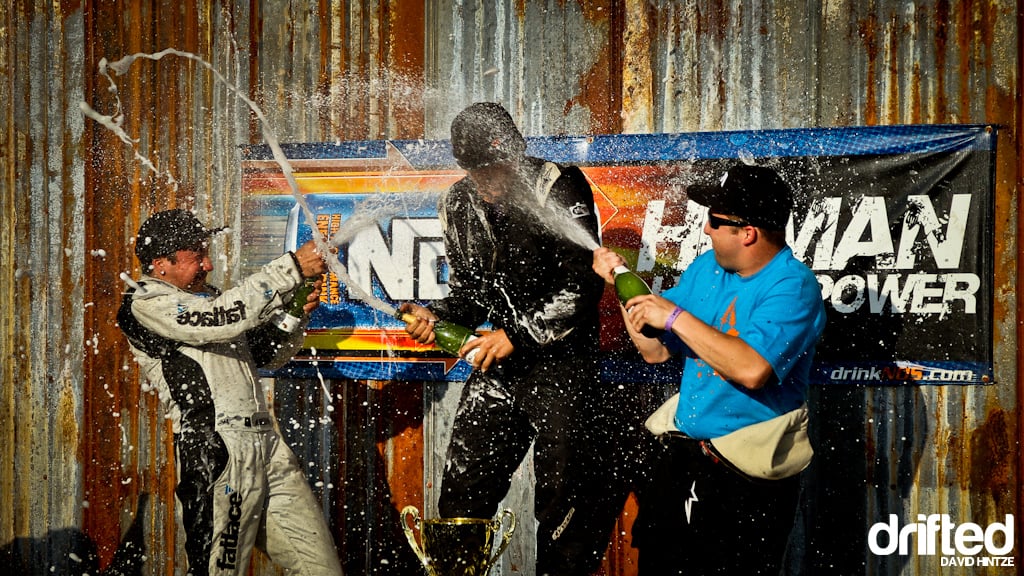 This was the end scene of last years XDC event hosted at Pacific Grand Prix, our northwest drivers had some home field advantage allowing Walker Wilkerson and Mike Philips take  home 2nd and 3rd.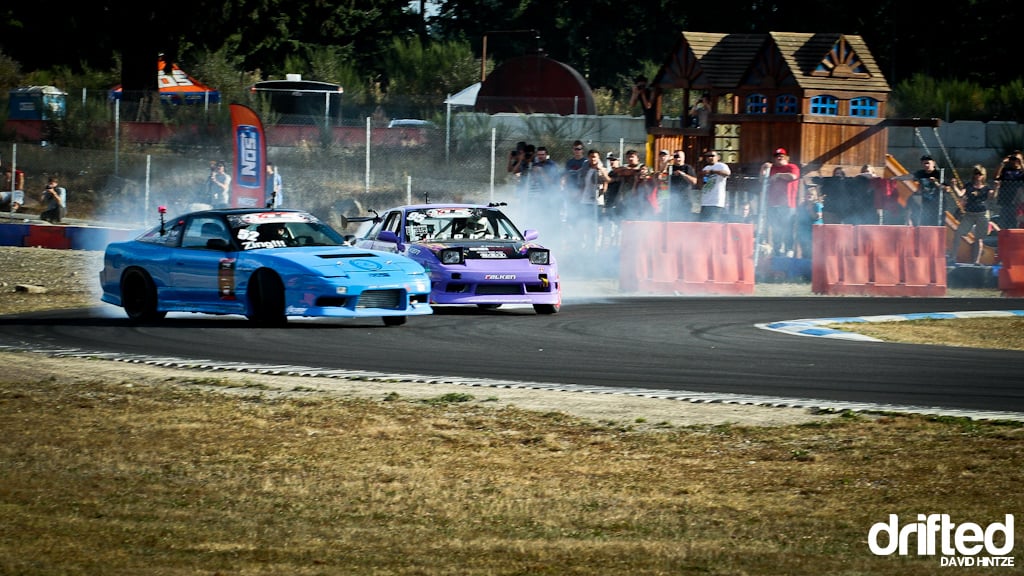 Above is Mike and Walker competing in the last few runs together, battling it out for 2nd.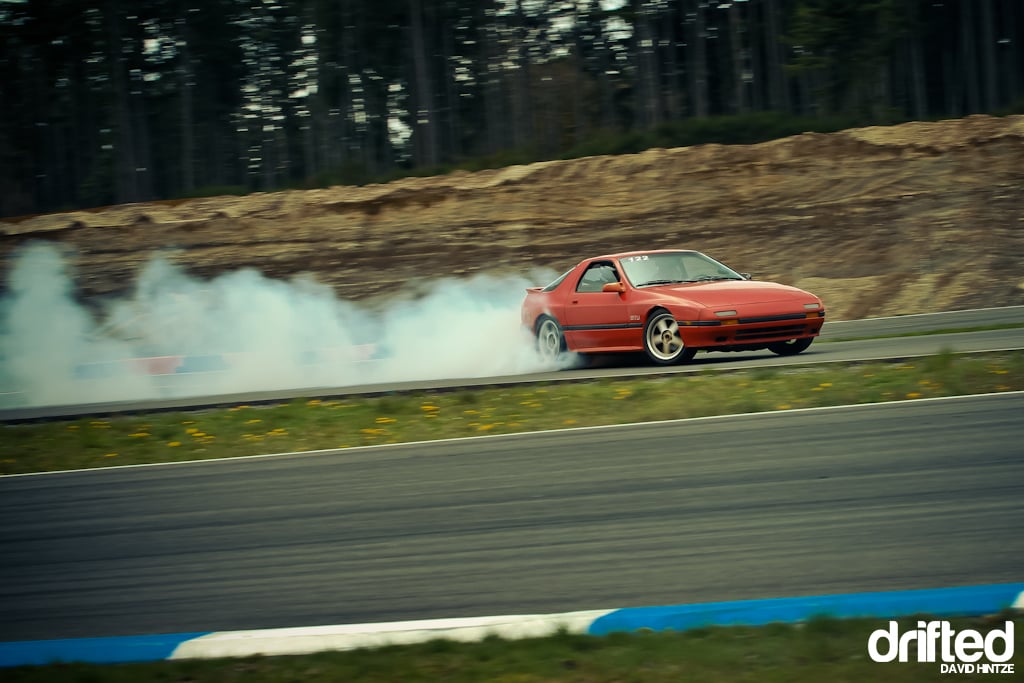 Wheels become shovels at PGP if you ever go off track during the summer. All the grass dies and your left with a bunch of dust everywhere.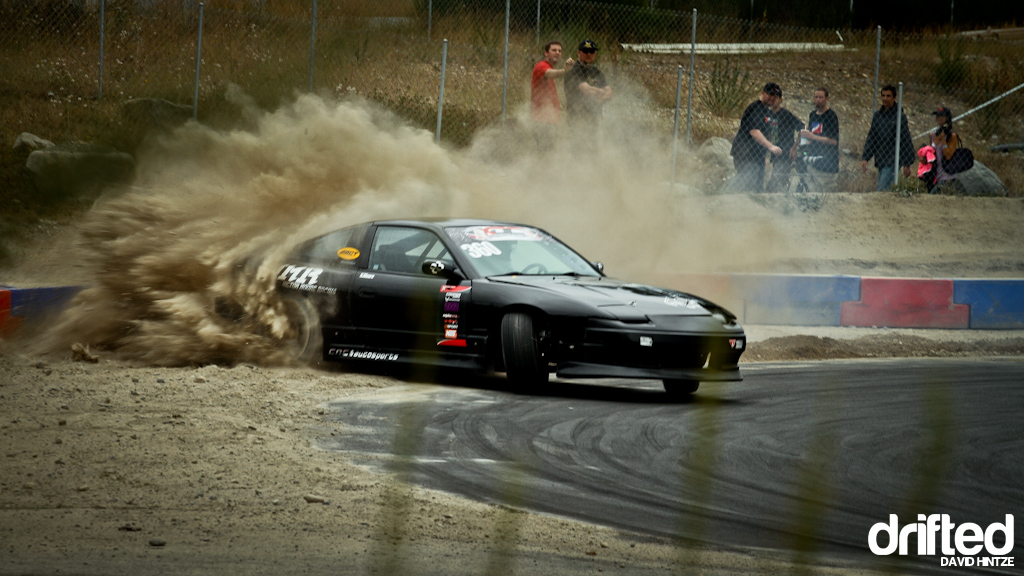 There were quite a few cars that were going off track at XDC, resulting in the above photos.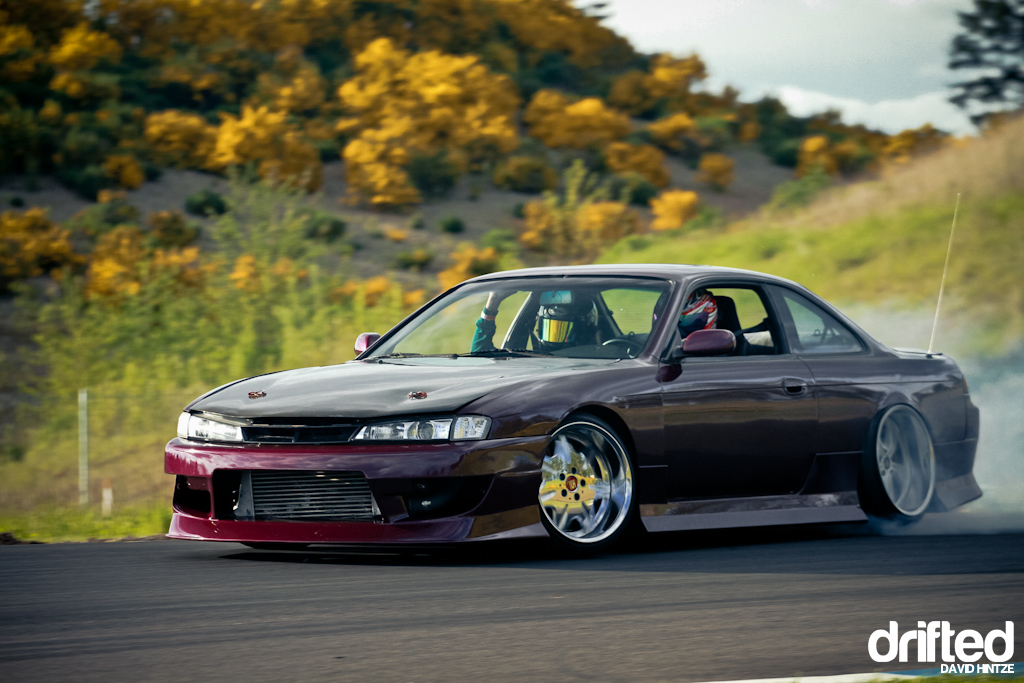 Walker Wilkerson again in another one of his cars.
Galen traversing the middle section of Pacific Grand Prix.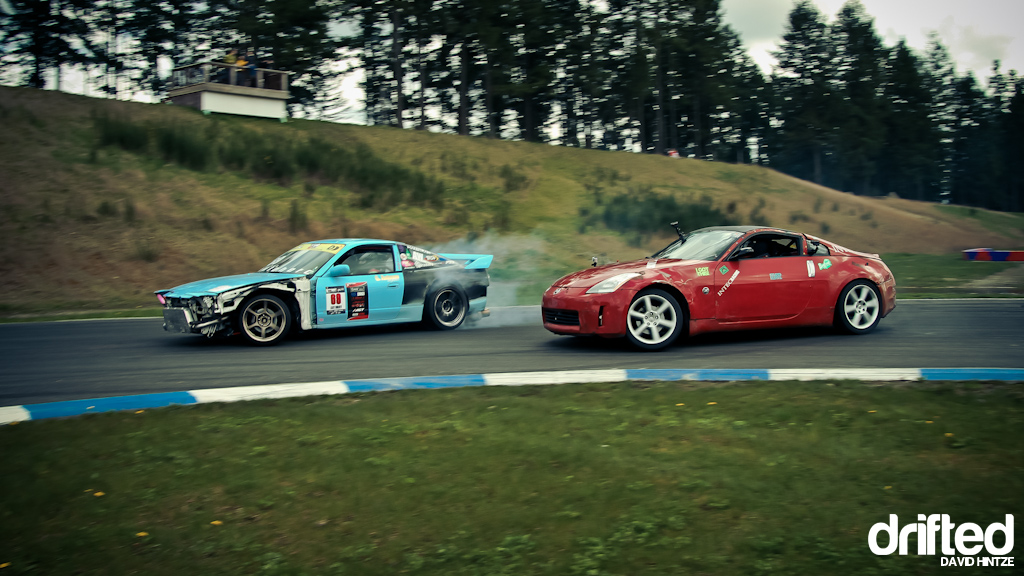 Track BBQ. The Best.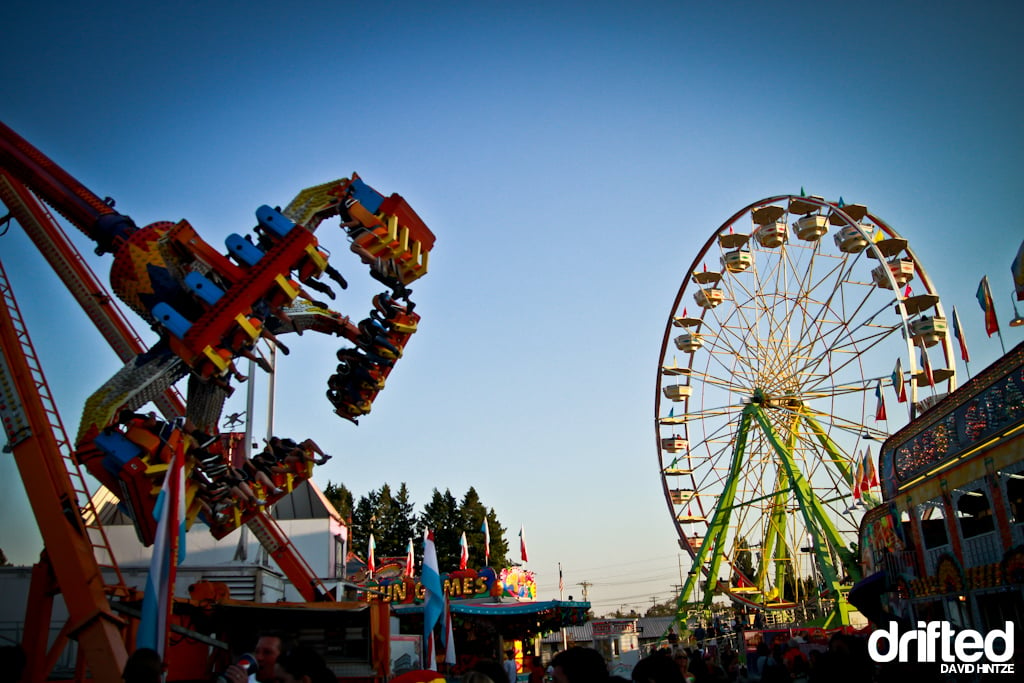 Evergreen Speedway also hosts a yearly fair every year with on track entertainment and it was here they had a drift demo, showing that the track can be used for more than just demolition and figure 8 racing :p
Drift Union trailers down from Canada for as many events at PGP as they can and it's quite a show seeing them navigate through the corners 3 deep in their purple bandwagon. 3 separate cars, 3 totally different people and they make it work brilliantly.
Slide off the track at just the right point with a car thats lowered just the right amount and you'll get your frame stuck on the edge. A couple failed tries to get out and the big boys had to be called in.
The scene of one of the last events of the season, and I cant imagine a better way to go out. I had never seen the sun so brilliant before at Evergreen Speedway.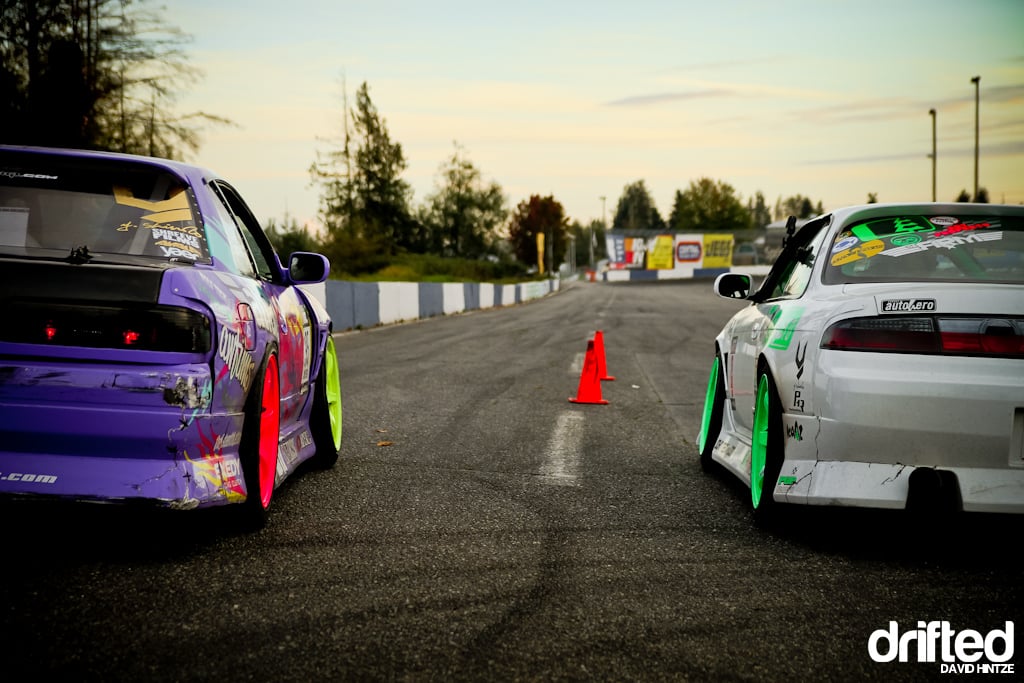 Walker Wilkerson and Rop Primo at the starting line at Evergreen Speedway.
Kyle Zalud with his awesome truck, hes got a lot of changed made to it now and hopefully this will be the season he bring it out to the track more to drift.
Kory Keezer at Pacific Grand Prix.
Kyle Pollard during the eXtreme Drift Circuit at Pacific Grand Prix
Matt Powers on the 5/8th bank during Formula Drift round 5 at Evergreen Speedway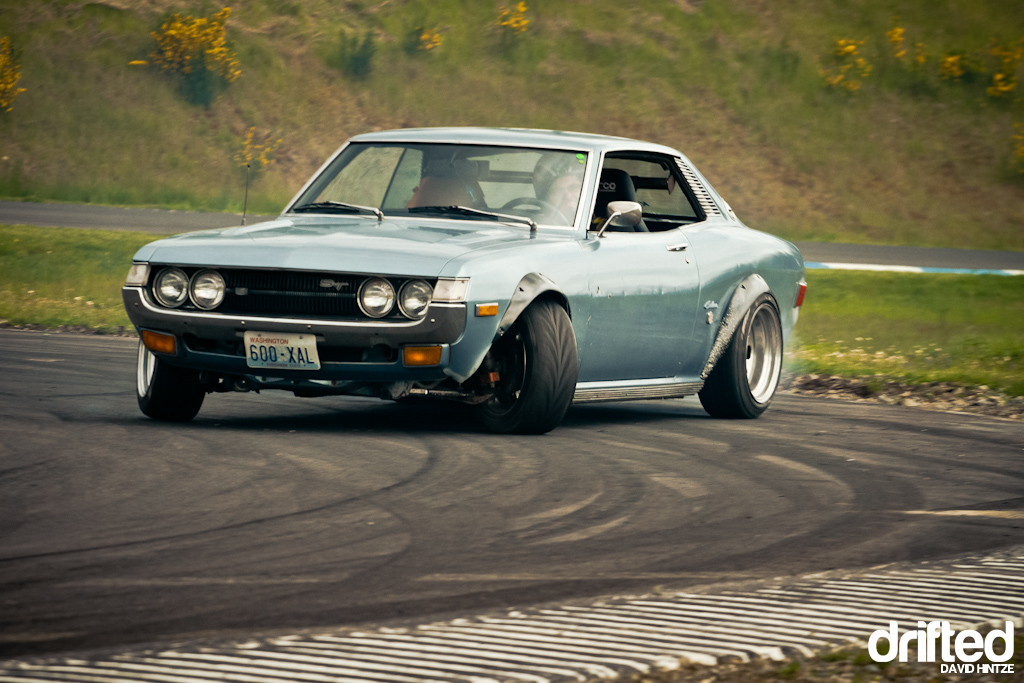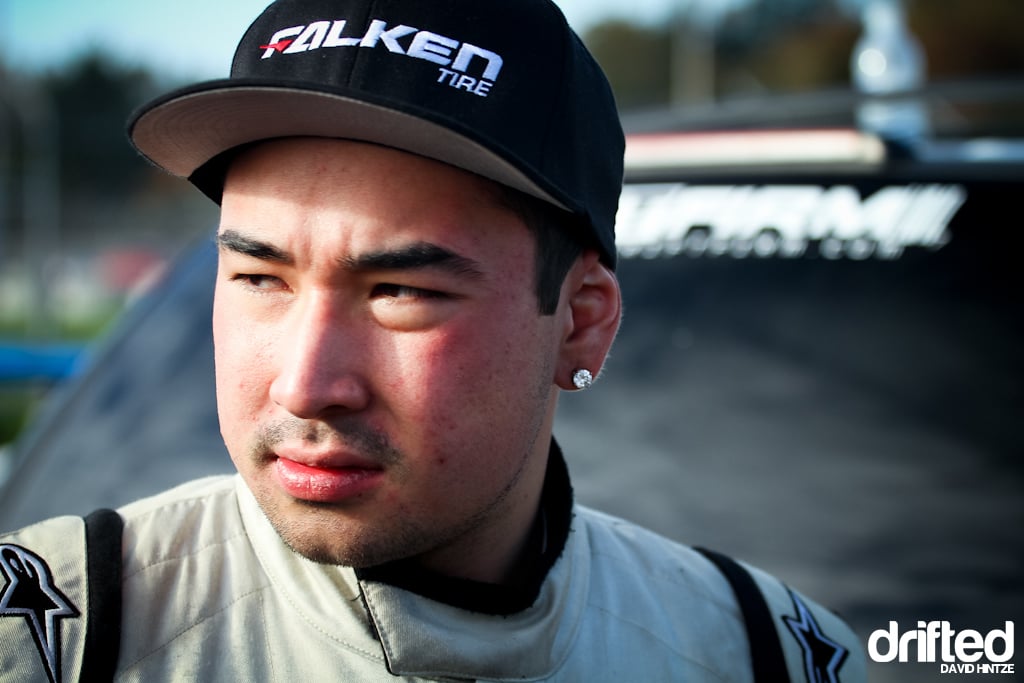 I think it's pretty safe to say that Walker Wilkerson exploded last season, I've seen this guy tear up the track and excell so much. I cannot wait to see what he has in store for 2012.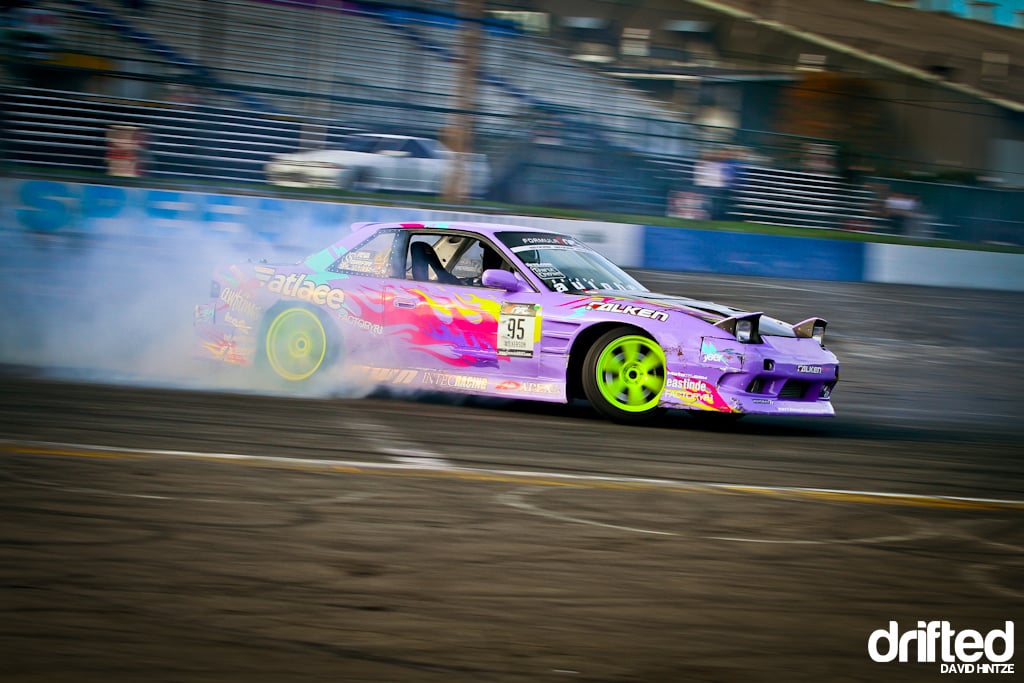 Matt Panic, an OG in the Washington Drift scene, in his 1973 Toyota Celica. Definitely one of the raddest cars I've ever seen going sideways.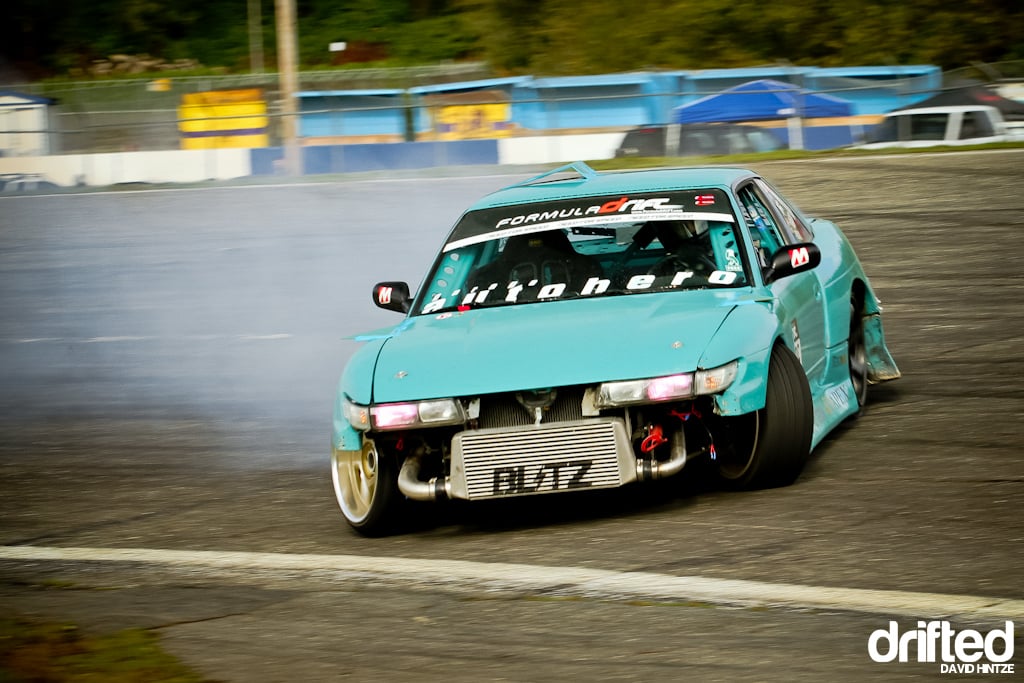 My crash buddy Wyatt. Here is a nice before shot of his car before I had a chance to ride along with him on a tandem run on the 3/8th. A sunny day up top but the below shot it was quite rainy and wet out when control to the car was lost and we slammed into a concrete wall going about 45mph.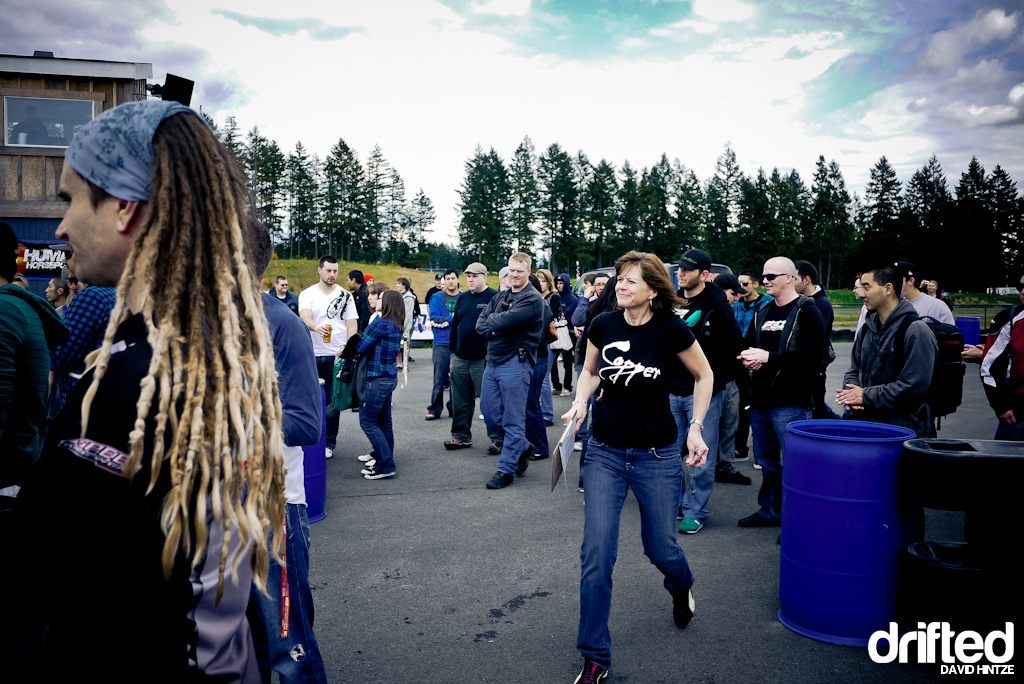 Here's Juli, one of the owners of Pacific Grand Prix.  a very nice person who I have had the pleasure of knowing for a while now. Here great attitude and support to all the drivers that come to the track is invaluable.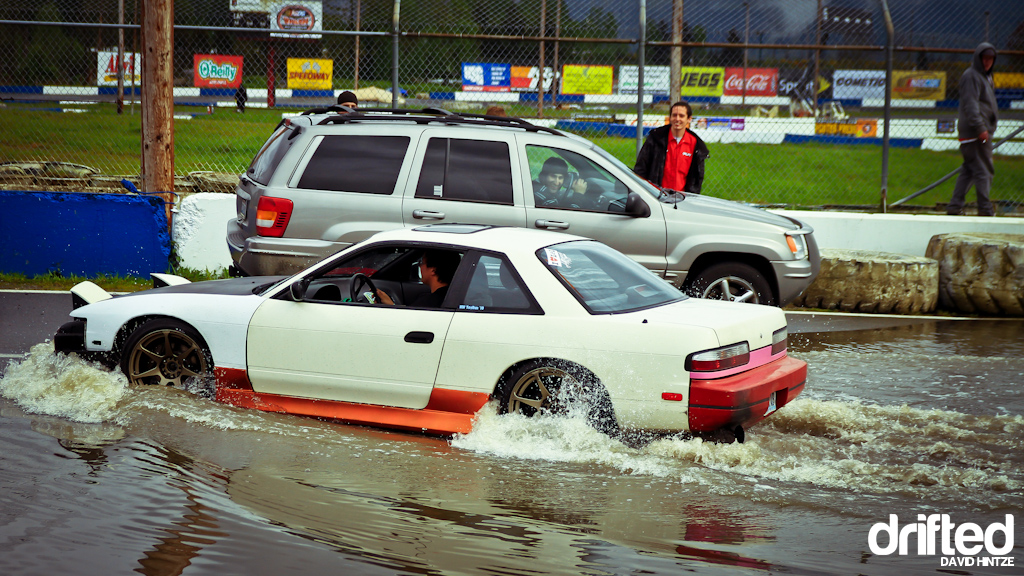 When it rains hard at Evergreen Speedway, it gets pretty wet. However, when its been raininy for several days and the drains are clogged with firework debree from previous events no related to drifting, this can happen. Right at the entrance to the pits where everyone needs to get though.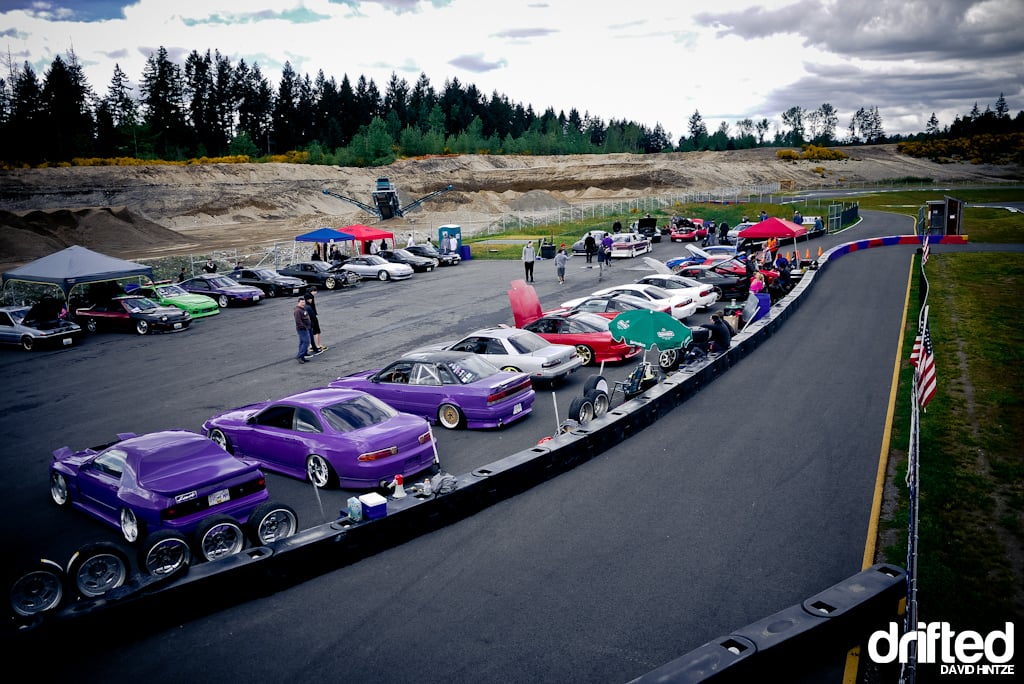 The pit area of Pacific Grand Prix and Que line to the entrance to the track.
Chris, Dai, and Fredric, the final 3 from Round 5 of Formula Drift at Evergreen Speedway.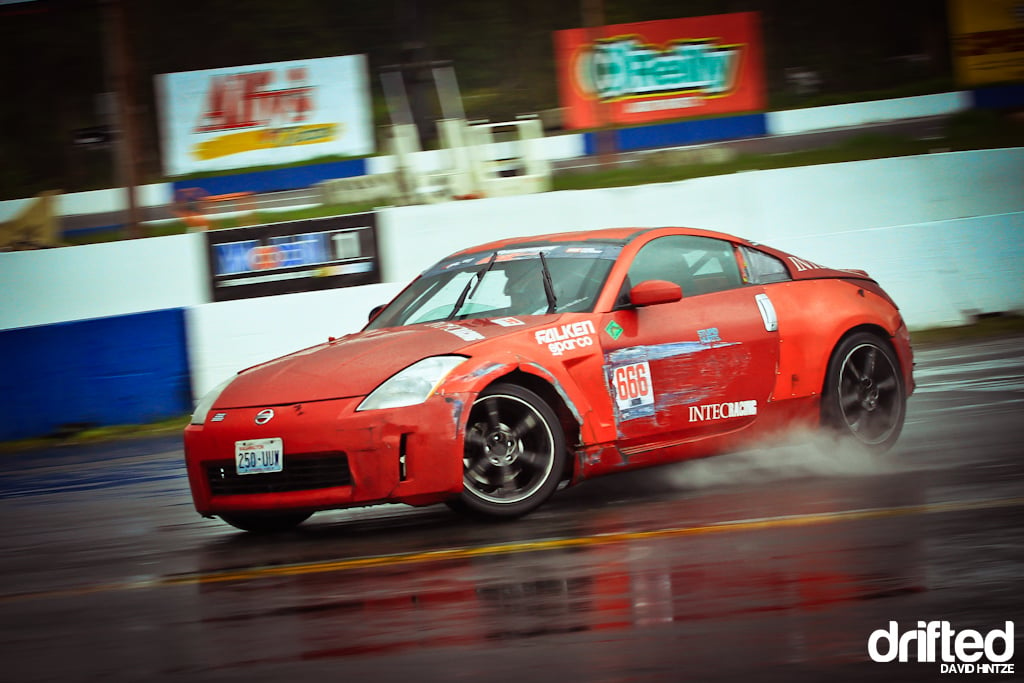 Andrew in his haggard Nissan 350Z, this thing has been through so much, flipped once, crashed, the works. It's a tank of a car and I can't wait to see it back on the track.
One shot of Matt Risher's car (The Voice of the Northwest)
Matt on the right found a fan during Round 5 of Formula Drift at Evergreen Speedway
Nikki, one of the few girl drifters here in the northwest last year, taking it very high on the 3'8th bank and digging some trenches with her back tires.
Vinyl stickers + glass window shattering. Cool.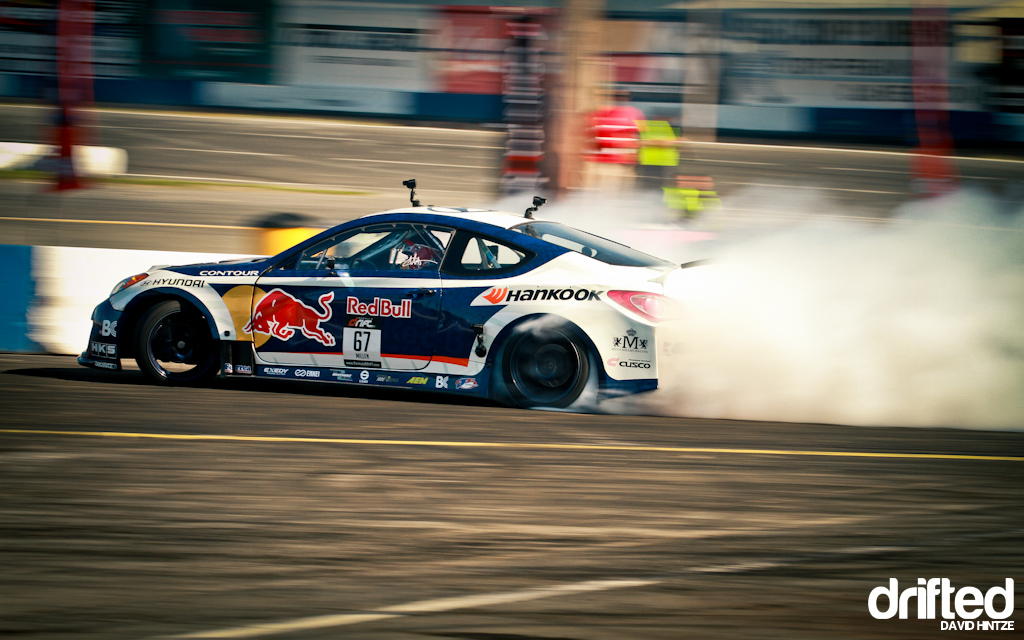 Rhys Millen at Round 5 coming in to transition. Hankook tires smoking up nicely on the tail end.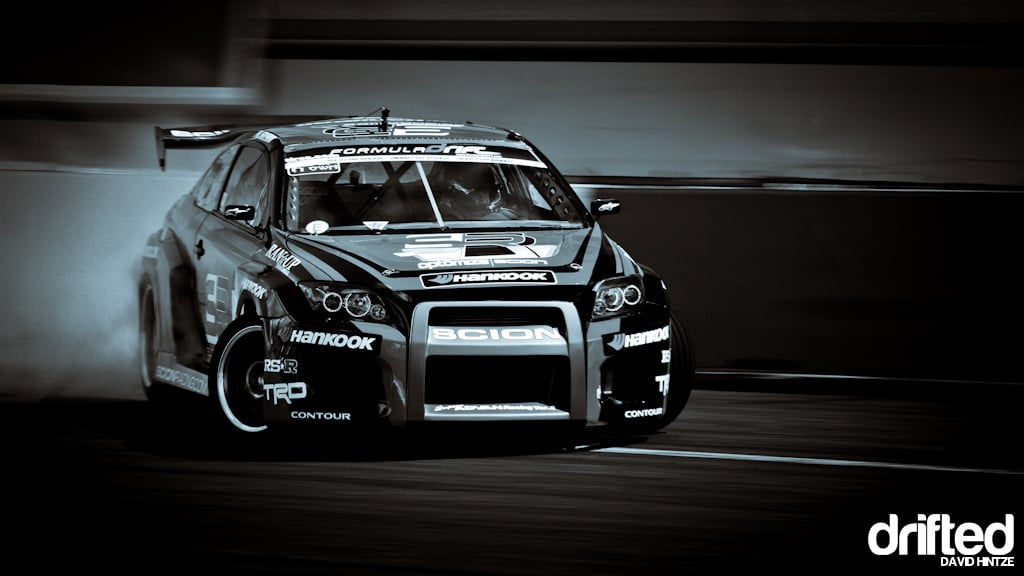 Ken Gushi, one of my favorite drivers in the FD series coming down on the 5/8th bank in his Scion TC.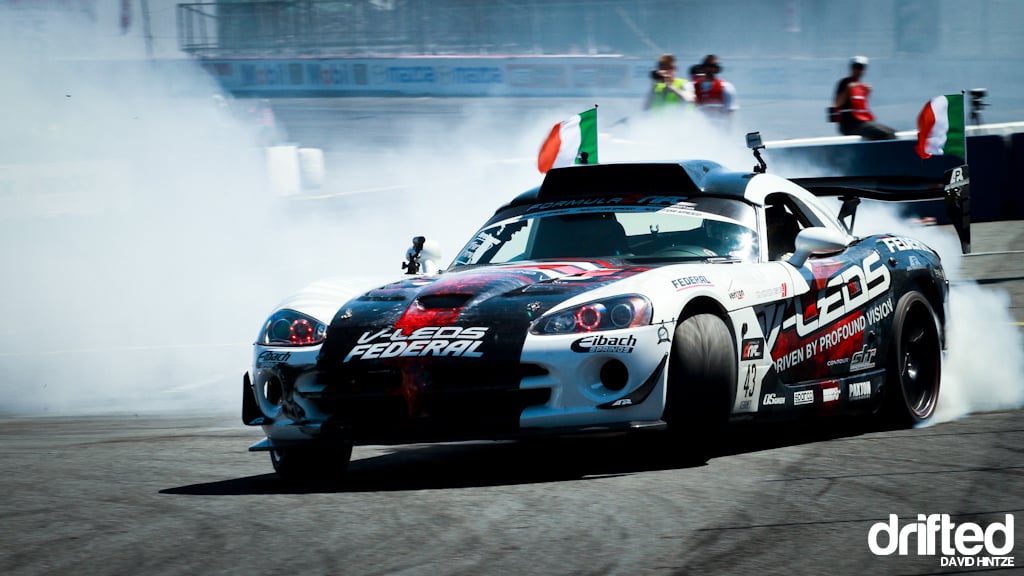 Dean Kearney in his V-Leds Dodge Viper.
It was a fun season shooting around the Washington area and I can't wait to see what this 2012 season has in store. With the ever increasing amount of drivers entering the sport its obviously how this sport is steadily growing in popularity. I look forward to following more driver as they engage on their journey to possibly becoming pro.
::David Hintze
www.GwagDesigns.com