Piotr's 2JZ Silvia PS13 – Part 1
Ambitious plans, exquisite craftsmanship and top of the line parts, please allow me to introduce you to Piotr's incredible 2JZ Silvia PS13.
Piotr Trojanek is the owner of this beautiful machine and he wanted to share it's build progress with you guys. We are going to keep you updated with Piotr's progress so remember to subscribe to make sure you don't miss out.
Piotr hails from Poland and has been drifting since 2010. His first pro car was a BMW E30 with an M30B35 installed, he later progressed onto a second BMW E30, this one with an S62B50 setup. For his dream drift car build he opted for Nissan's Silvia due it's rarity in Europe. The European drifters that he competes with tend to choose European competition cars. He is a member of the Junior Drift Team.
Piotr is an active drifter and he competes in the Drift Masters Grand Prix, Drift Open, Czech Drift Series and he aspires to compete in Drift Allstars and King Of Europe.
Now let's take a proper look at this car. Piotr is keeping the full specification close to his chest however he has told us that the car has been built to reliably produce 700 PS+ all day long.
This Nissan Silvia has been restored from the ground up to be a highly competitive drift tool to enable Piotr to beat the best that Europe has to offer. He selected Toyota's mighty 2JZ-GTE to be the heart of his car, if you need any convincing of how potent the 2JZ is i'd encourage you to check out this article.
The 2JZ-GTE has been fitted with all manner of trick parts, including upgraded coilpacks, front mounted intercooler, blow off valve, larger radiator, exhaust manifold, intake plenum, Borg Warner EFR turbo charger, intake filter, exhaust downpipe and a complete exhaust system.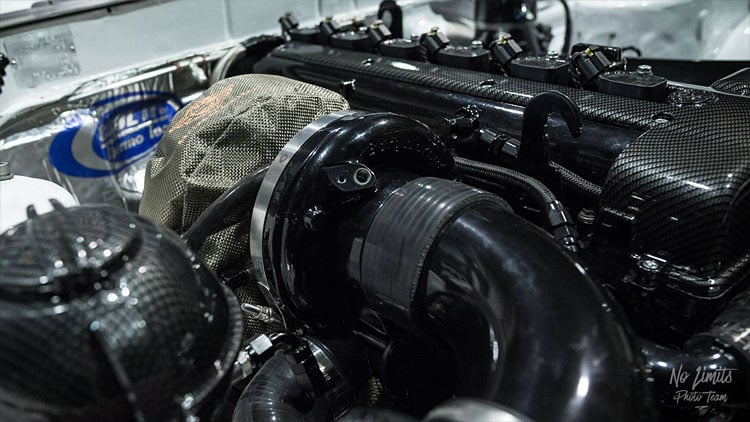 The parts list is yet to be announced but aside from what I have pointed out above it's the smaller details that have really blown my mind; the all black piping, matching black Samco hoses, black turbo charger and black intake plenum look sleek and beautiful.
The carbon fiber spark plug cover, fluid reservoirs and even the windscreen wiper motor have all been carefully designed and selected to fit in with the monochrome theme.
It looks incredible. The attention to detail is inspiring.
Every surface, component and ancillary has been carefully planned out.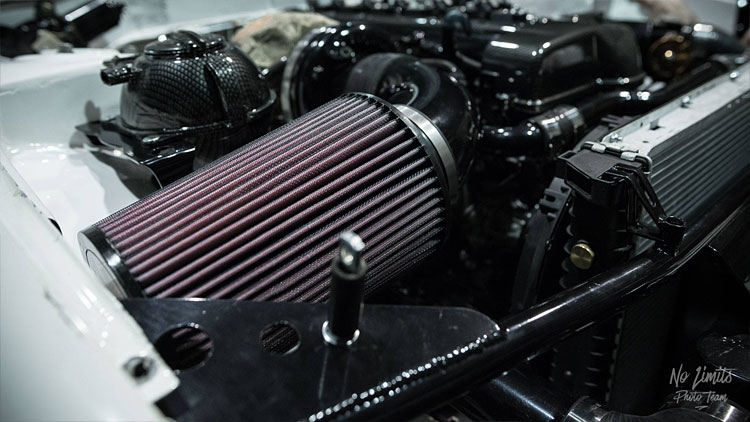 This picture shows the big Borg Warner EFR turbo fitted with a giant K&N air filter.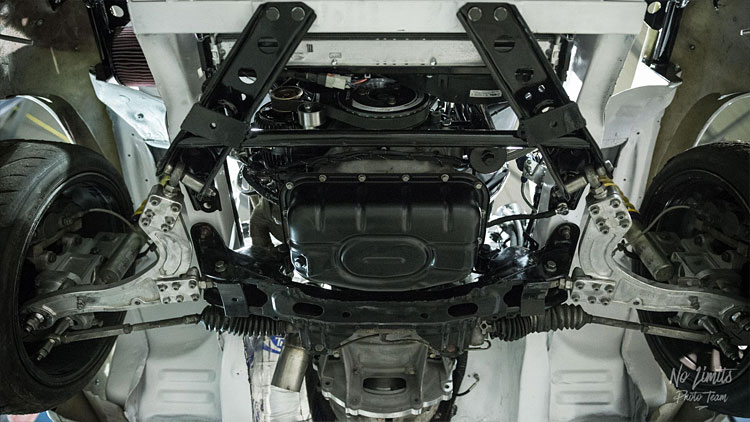 Moving further underneath the car you will see just how clean this thing is. You could eat your dinner off that sump (if you could defy gravity!).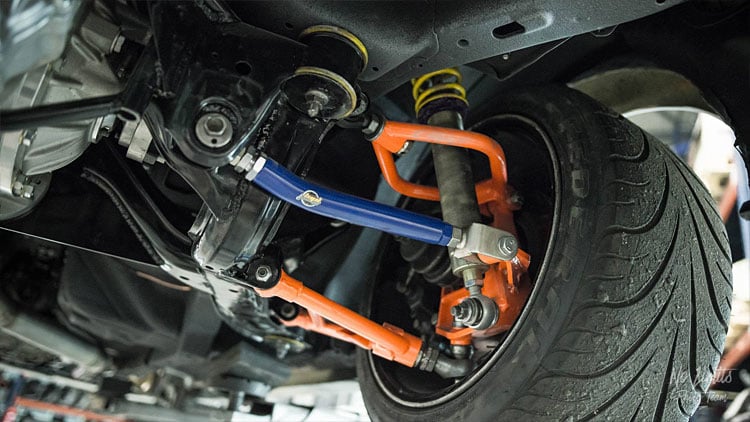 The suspension has been completely overhauled and is now using KW coilovers and a slew of adjustable arms. From the bright orange colour I would say it's safe to assume they have been provided by our friends over at Driftworks.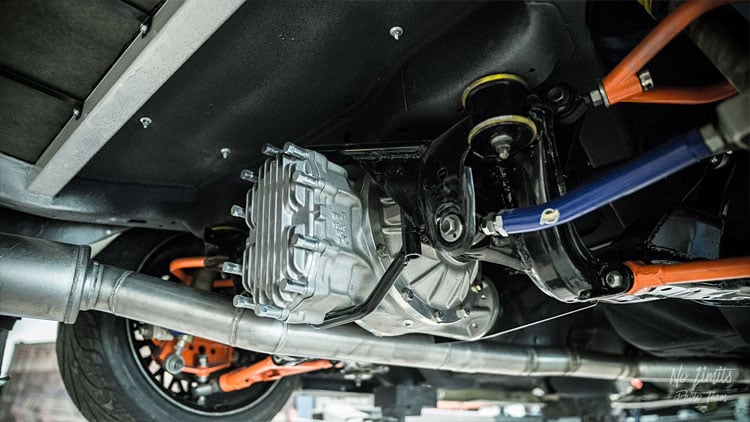 The center piece of the rear of the car is an immaculate Winters limited slip differential.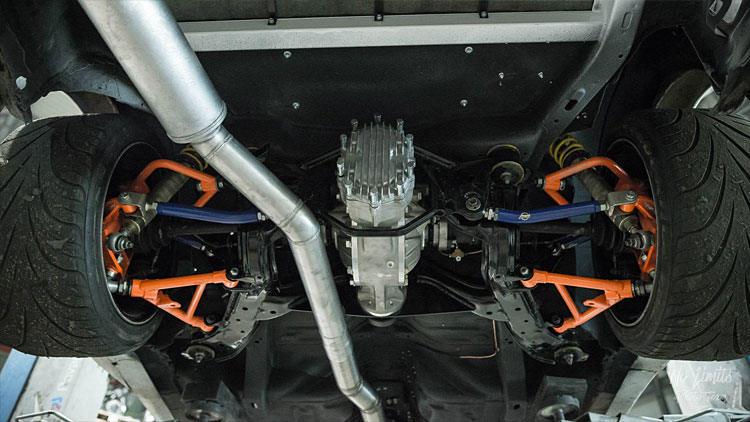 This diff is mated to even more adjustable suspension arms and another pair of KW coilovers. Every component under the car has been lovingly restored to a brand new finish.
We are going to leave Piotr's PS13 for now so make sure you check back for part 2. In the meantime here is a little teaser to show how far he has got with the car..
I would say things are going very well indeed..
Cutting room floor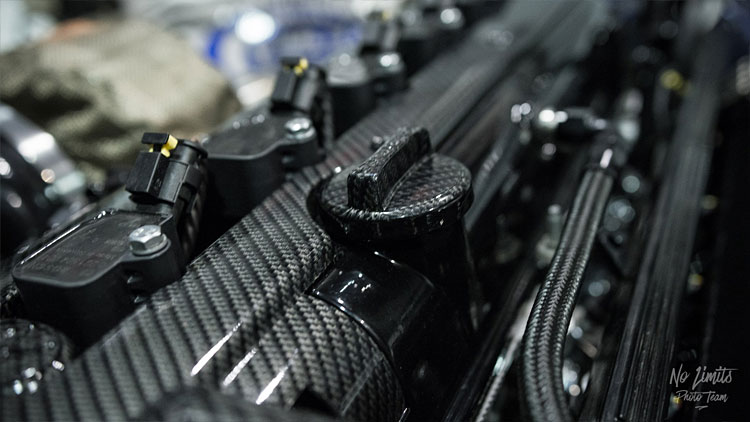 Piotr would like to thank his sponsors for helping him create this impressive build so please check out the Facebook pages below:
Are you running an S13 and looking at suspension upgrades? Check out our Ultimate S13 Coilover guide.
We look forward to sharing part 2 of Piotr's 2JZ Silvia with you soon..
Credit: Photographs are by the @nolimits photo team.