Stian's E30 M3, "Blackbird"
Flipping The Bird
When I see Stian Løvberg rolling around in his beautiful E30 M3 I just want to flip him the bird; the E30 M3 is one of my ultimate dream cars and I just can't help feeling jealous.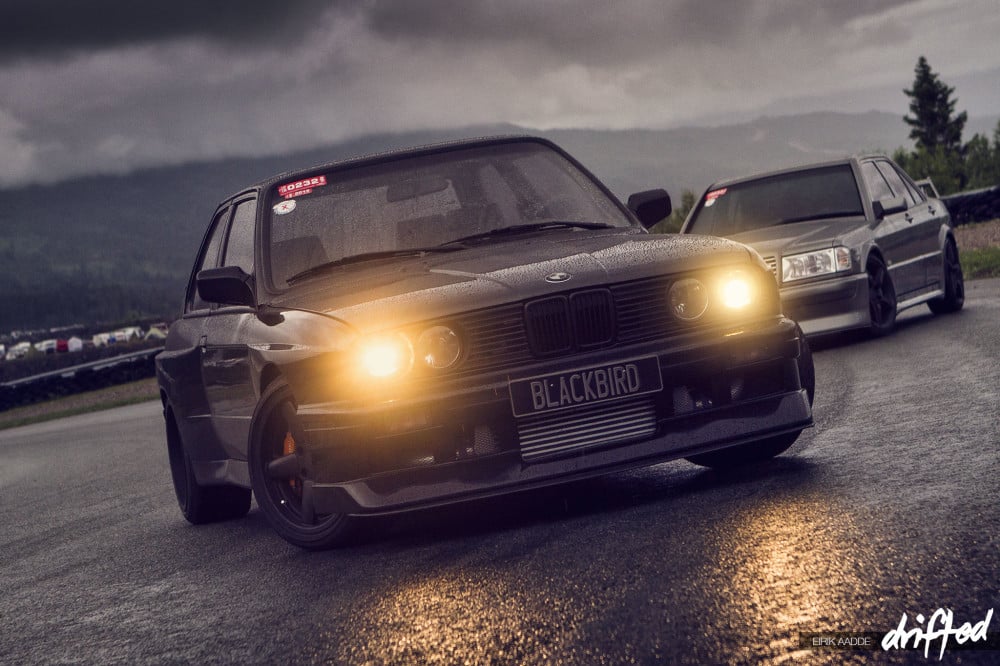 I first met up with Stian on a rainy day at the Arctic Circle Raceway in Northern Norway, at a trackday event called "Sommertreff". I fell in love immediately (with the car of course) and we quickly scheduled a shoot for later that night.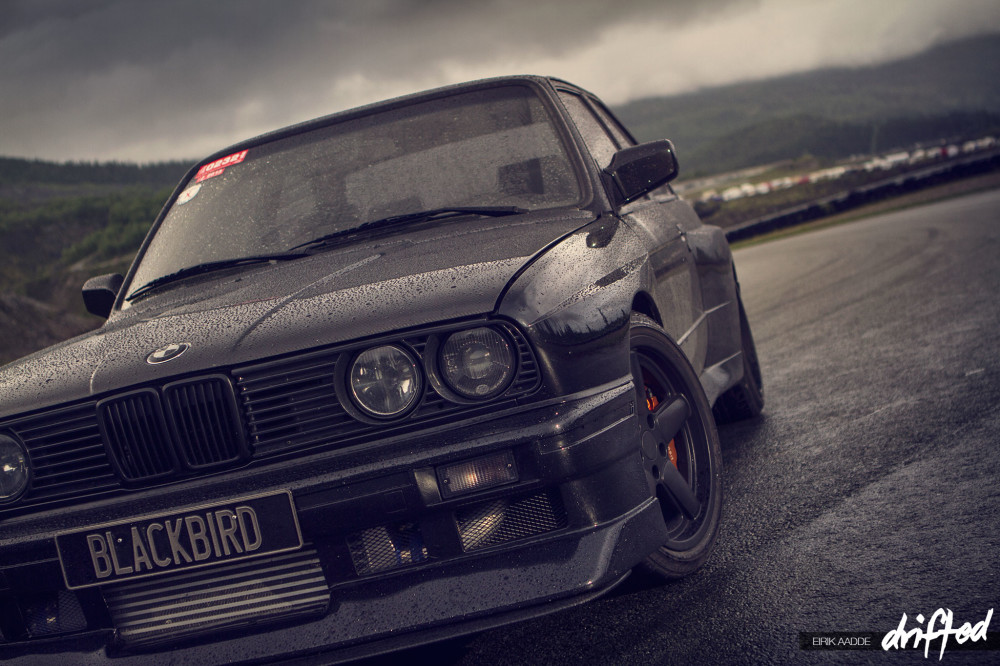 Starting out with a pretty much standard E30, Stian has taken his time and done what he wanted to do, spending 2 years to get the car to where it is now. The time he put down into the project has paid off, rewarding him both 1st and 2nd place prizes in the Best European Car category at Sommertreff.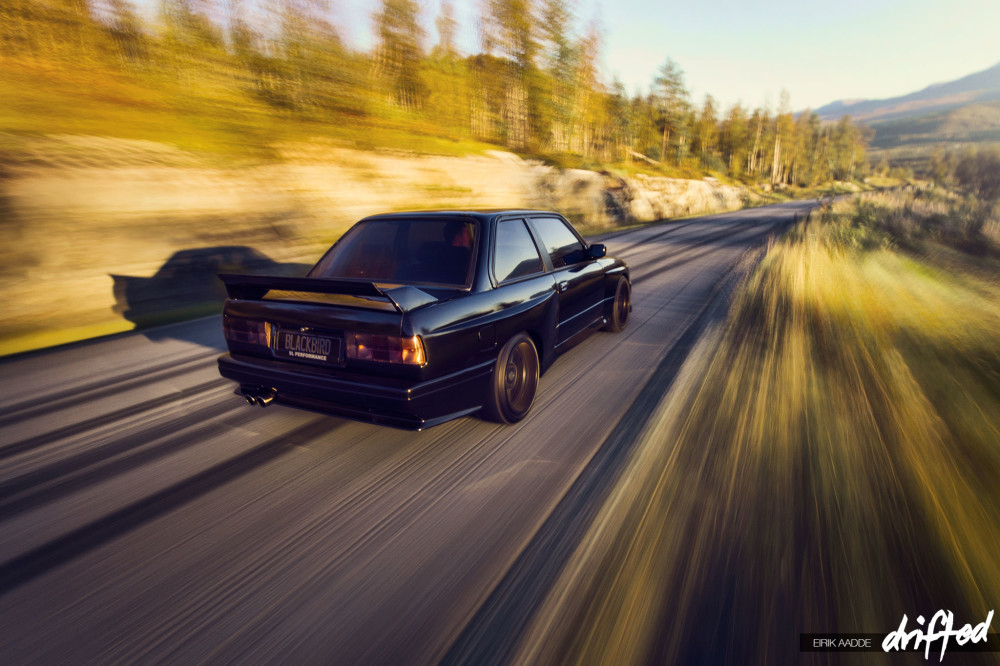 The "Blackbird", as Stian named it, puts out just over 500 HP at the wheels, giving him plenty of power to play with. Thankfully they weren't put to good use while I was running after him trying to get these pictures!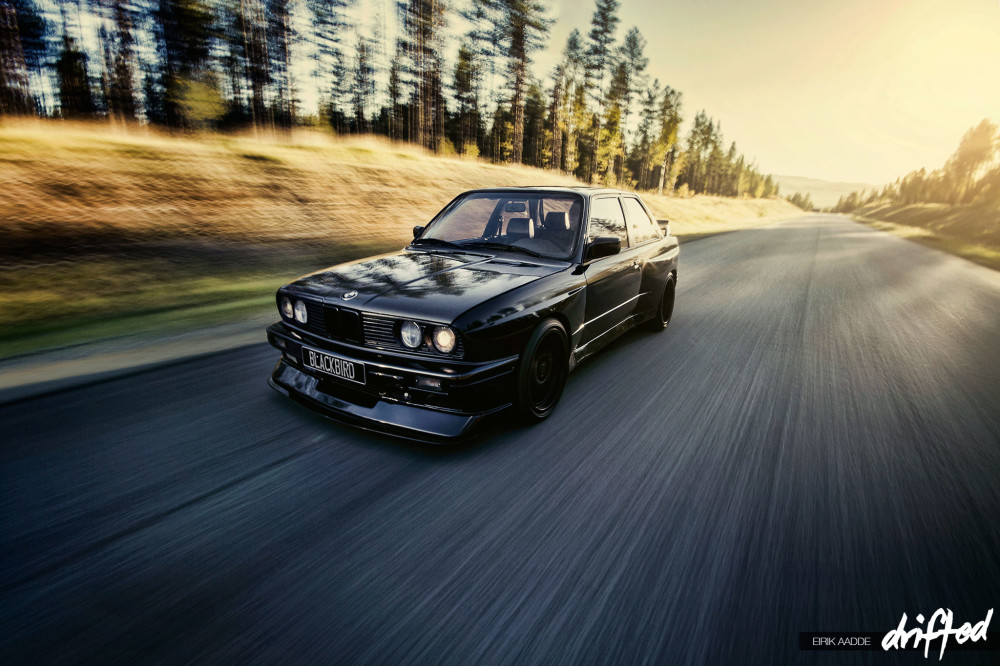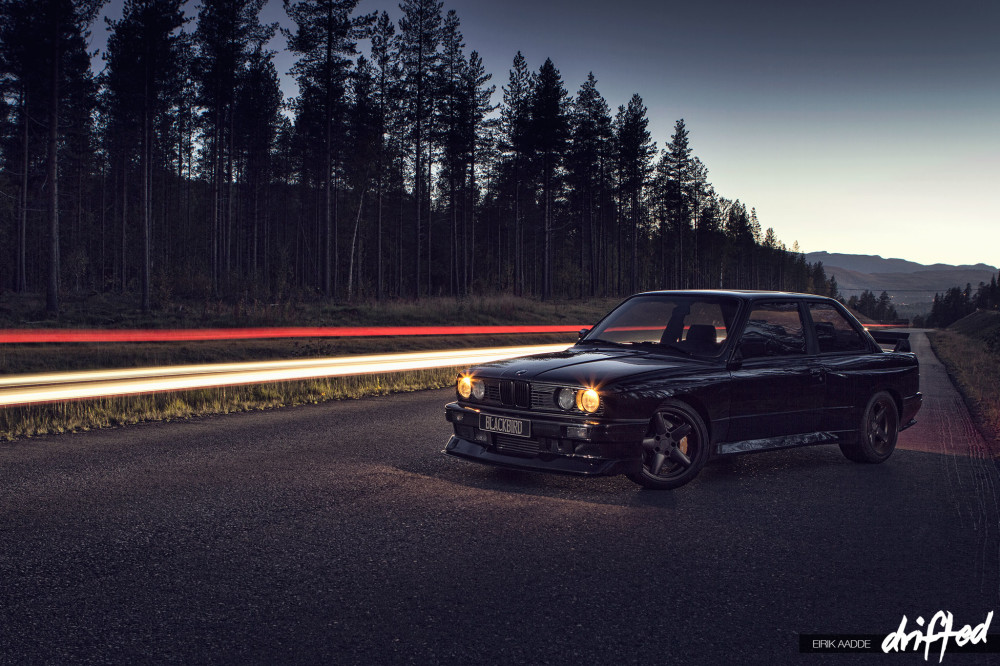 Specs
Car
-BMW E30 M3 Evo «Blackbird»
Engine
-M20B25, 6 cylinders/12 valves
-Precision PT6262 Turbo
-Vipec V44 engine management
-H-rods and JE-pistons
-Custom top end with machined and customized cams, valve springs and rocker arms
-Custom exhaust
-503 WHP / 691 NM
Drivetrain
-525Tds gearbox
-Z3M differential
Suspension
-H&R cup kit
-Polyurethane bushings
Brakes
-330mm K-sport 8-pot front brakes, stock M3 rear brakes
Wheels
-Matte black 8 and 10×17″ rims with 215/40 and 235/40 tires
Body
-Carbon bonnet
-Front lip
-Rear spoiler lip
-BMW Black Sapphire paint with twice the regular amount of clear coat
Interior
-BMW M3 Black leather
Wondering how I got those rolling shots? Here's a behind the scenes look that ruin the mystery 😉