Formula Drift Round 2, Atlanta – Pro Am
At 8pm on Friday, May 7th, the battle between the top Formula Drift Pro Am guys from Atlanta and the south east began. It was intense, heart pounding, edge of your seat drift action.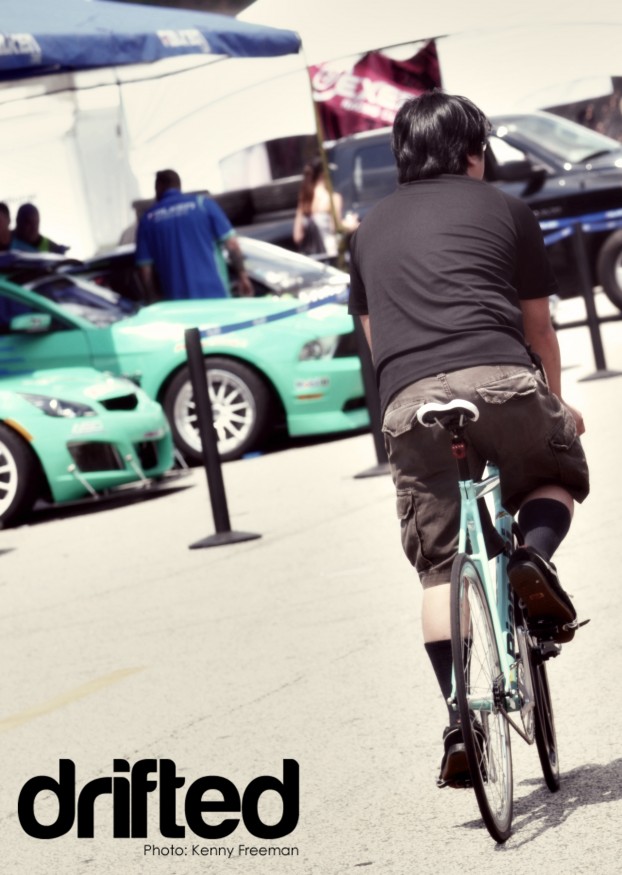 The day started off fun, catching rides on golf carts with MadMike, trying not to pass out from the heat and then this. I caught Eugene Chou riding his bike around the drivers pit  area.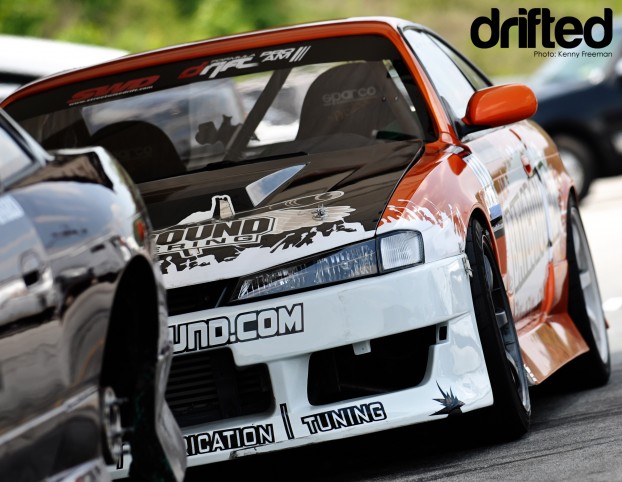 The Batlground pit area.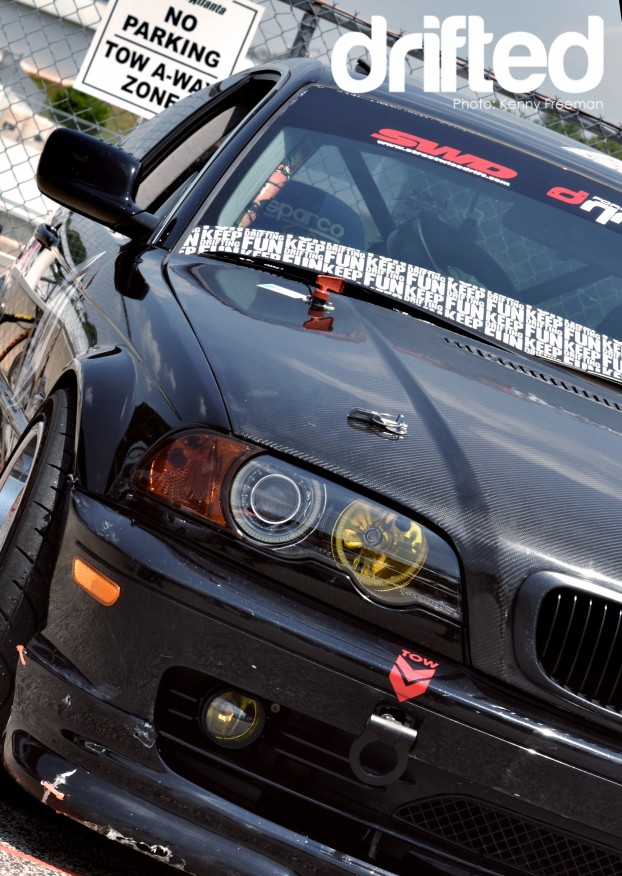 Andy Sapp's Drift Mechaniks/MotorMavens BMW just Chillin in the corner.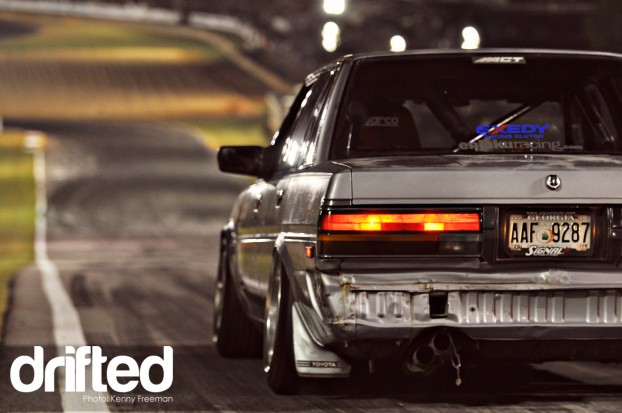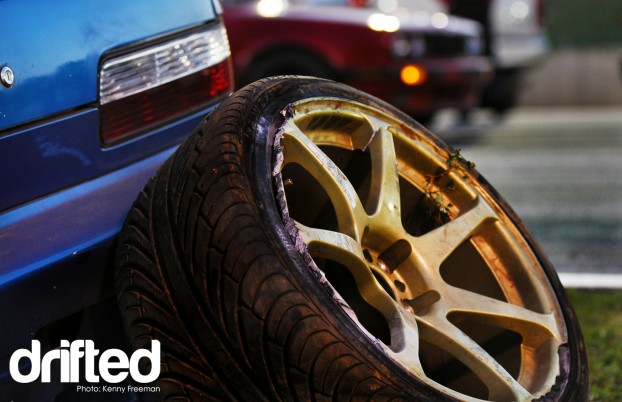 After a couple of runs cars started tapping each other. Dented fenders, pulled off rear bumpers, and worst of all, a wheel breaking off from the studs after running off course.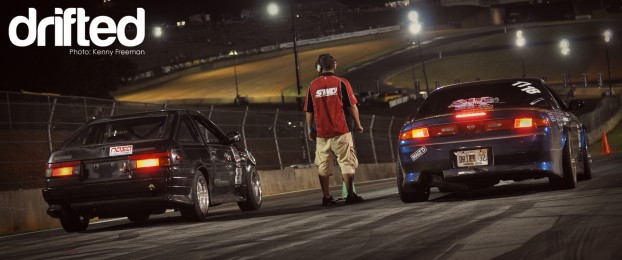 The semi Finals. Tension was high as one more times and close calls were commonplace.
In the end Dan Willie from Batlground took 1st place, and his team mate Chris Ward took 2nd.
Check out my
Kenny