GALLERY: Formula Drift Las Vegas on Film
Formula Drift Las Vegas is known amongst the drift media as one of the trickiest events to shoot, photography-wise.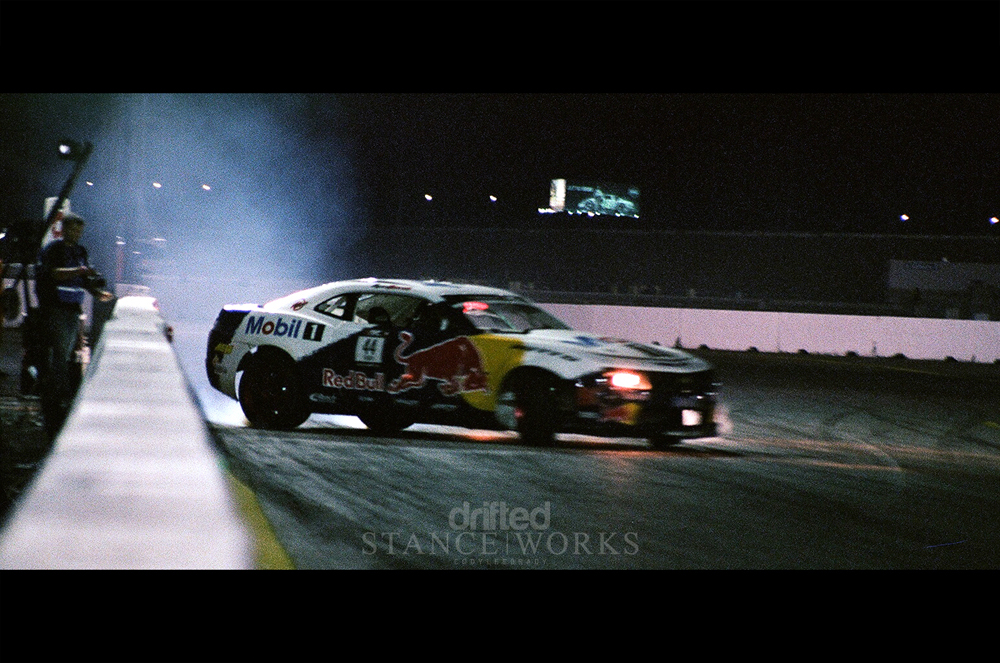 Ridiculous desert heat combined with an all-night event, bright headlamps and no high vantage points to shoot from make it a real task.
The conditions test both photographer and camera. So what better idea than to go all hipster and shoot it on film?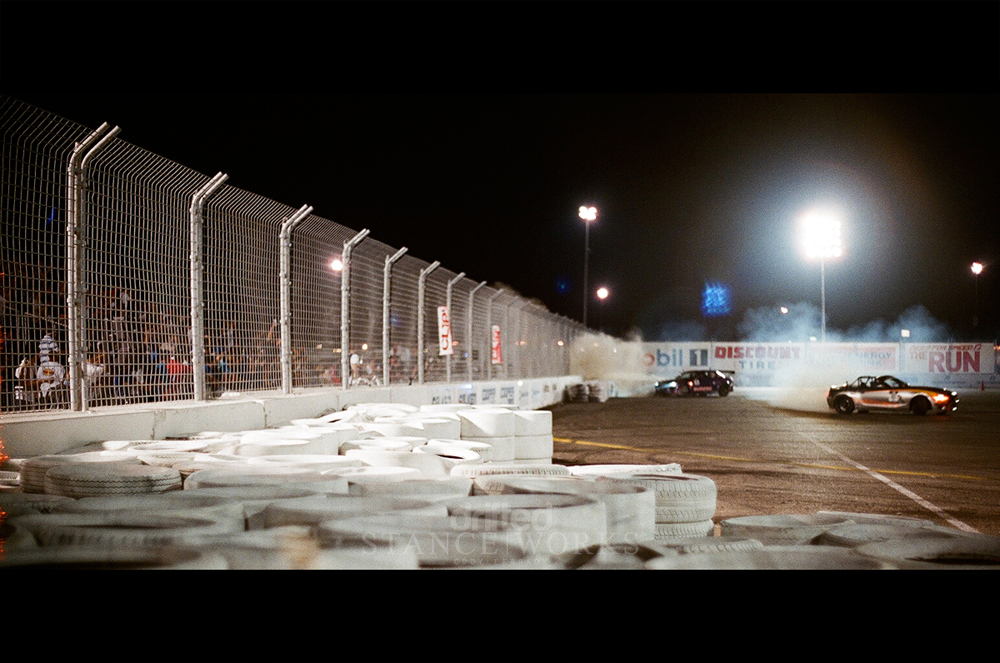 Film has a certain 'look' and 'feel' to it, its the imperfections and the grain that give it character.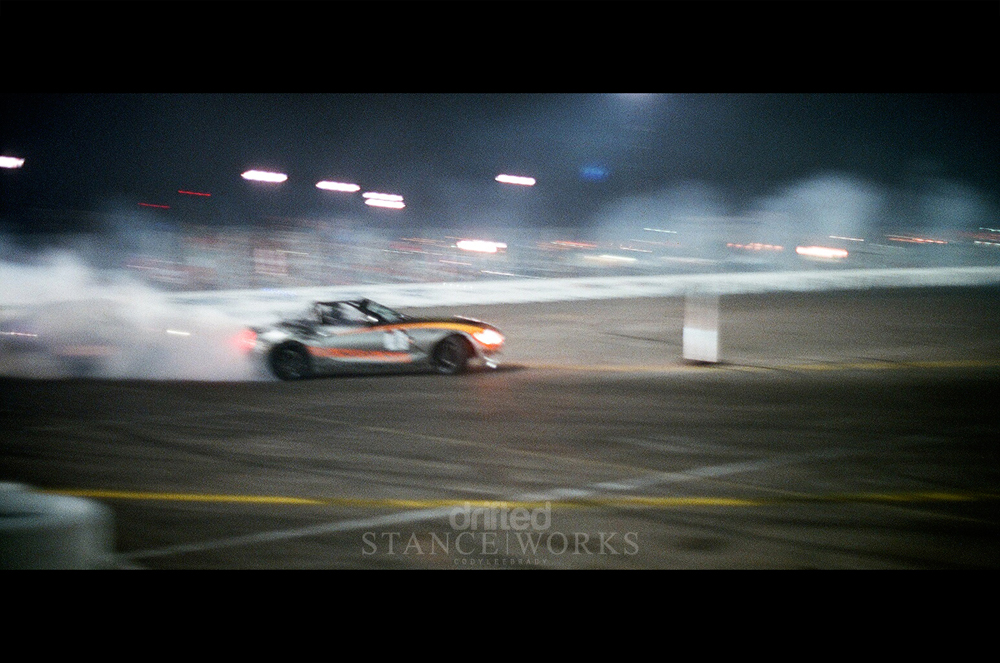 It's also the knowledge that the photographer had one chance at that shot. No screen to review the shot and adjust for the next one.
Film is both finite and final.
The shots may not always be focus-perfect but I'm sure you'll agree the atmosphere you get from shooting on film cannot be replicated shooting digital.
And of course with film comes the excitement of developing your shots, not quite knowing what you've got until it's too late.
Stanceworks photographer Cody Lee Brady shared this small gallery of shots with us from the event, we hope you enjoyed them.