GALLERY: Prestigio EEDC 2014 Round 6 | The Final, BRNO
Prestigio EEDC is a place where Europe's best drivers come to measure if they are still capable of competing, as old talents and plenty of newcomers meet in racing grids through out the season, but Brno was not a place to find yourself.
The last race weekend that counts - that is the idea some of Europe's best drifters had in mind coming to Brno racing circuit. It's been a long, hard season for most of them, so it sounds as a releave. On the other hand - it's the last time to have some serious fun no matter the consequence, so bring it on!
The legendery circuit usually giving home to "Central Europe Porsche Cup" and other racing series concerened about finding grip, this time opened to something new. Some call it progress, some call it nonsence - we call it having fun. Yet another downhill configuration in the season ment that it's once more something close to drifting roots and it's not all about the power.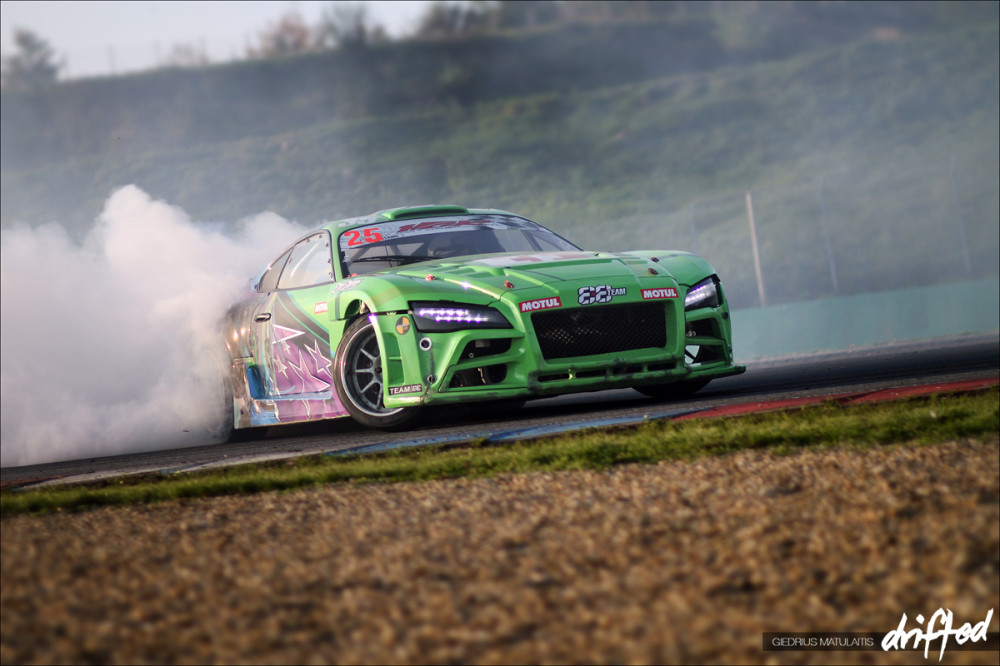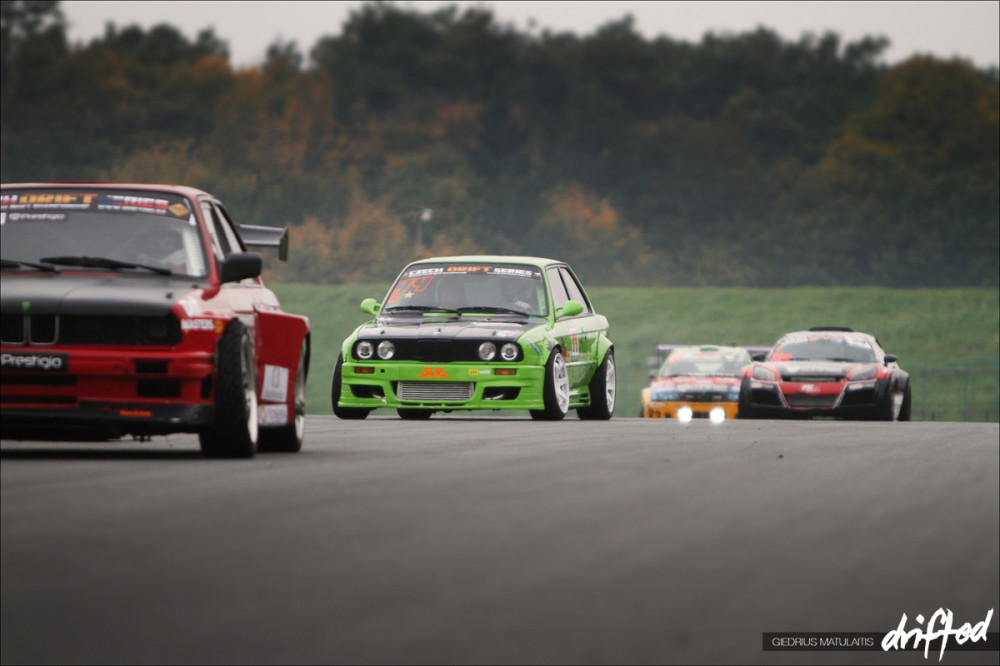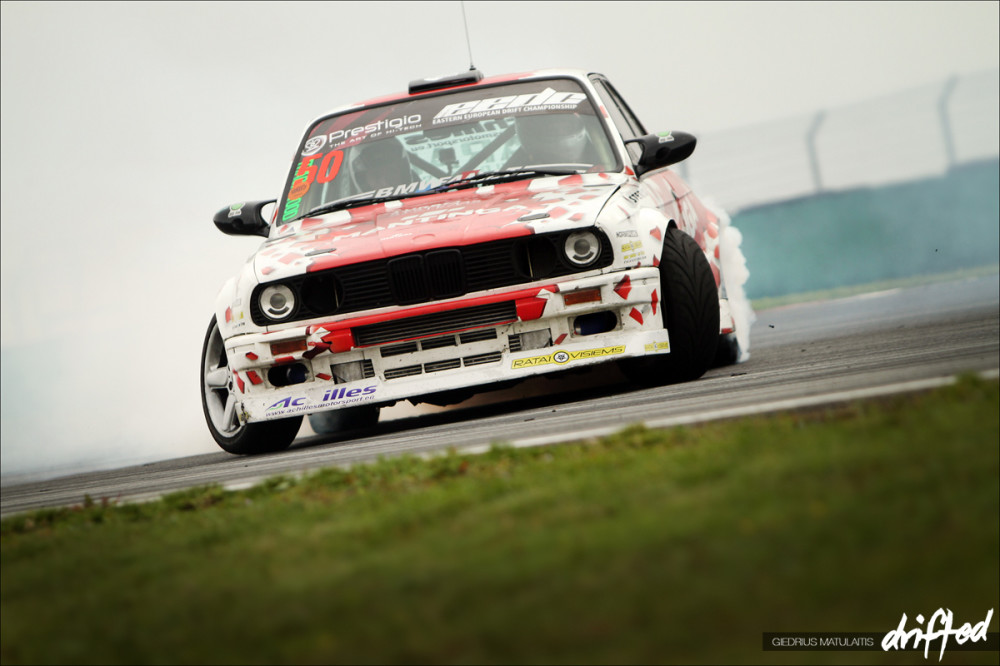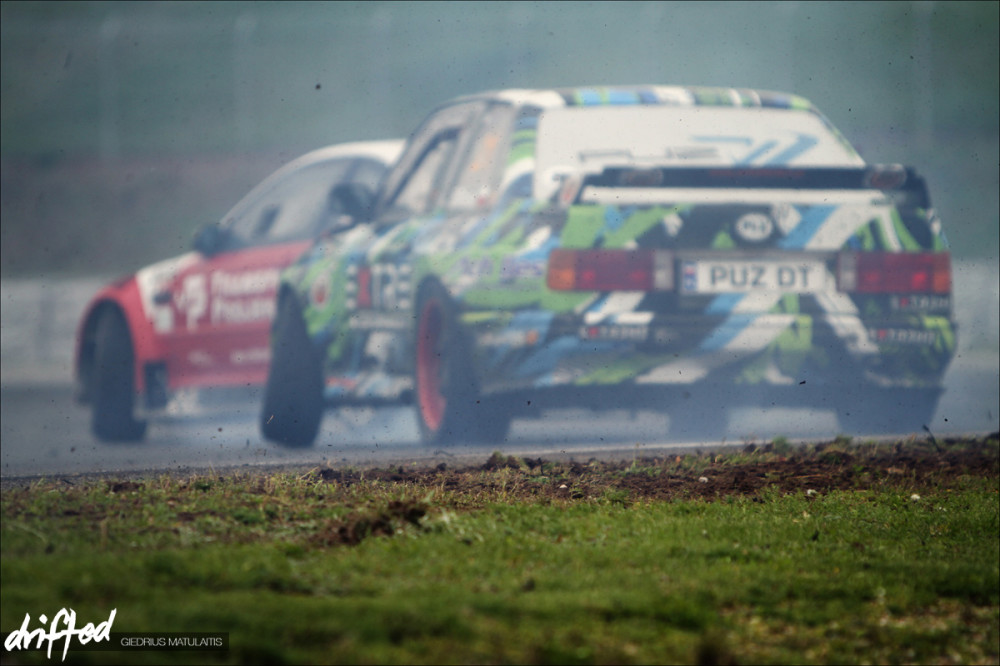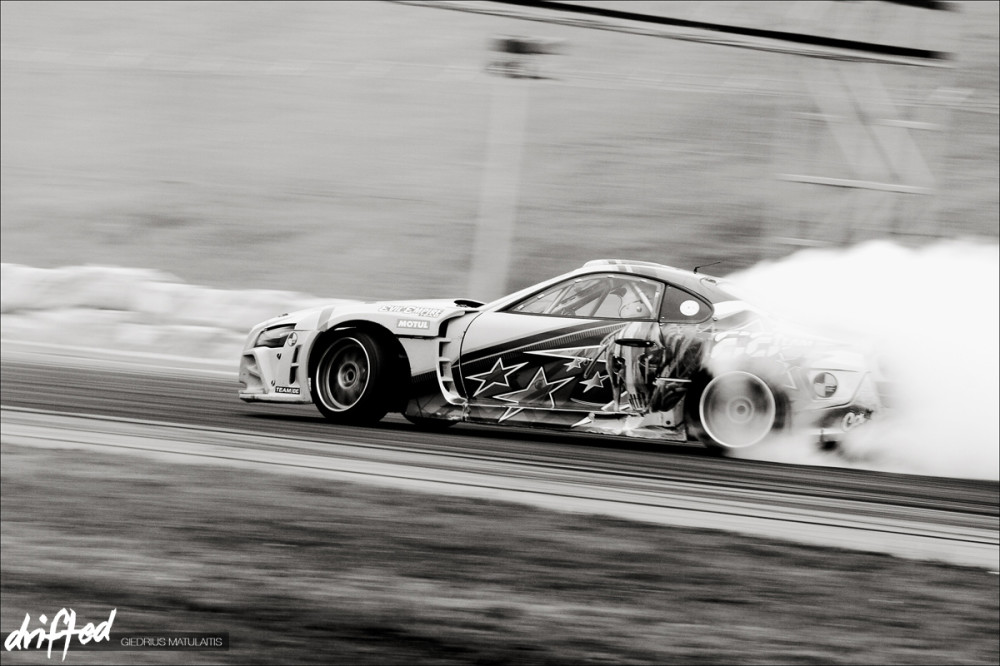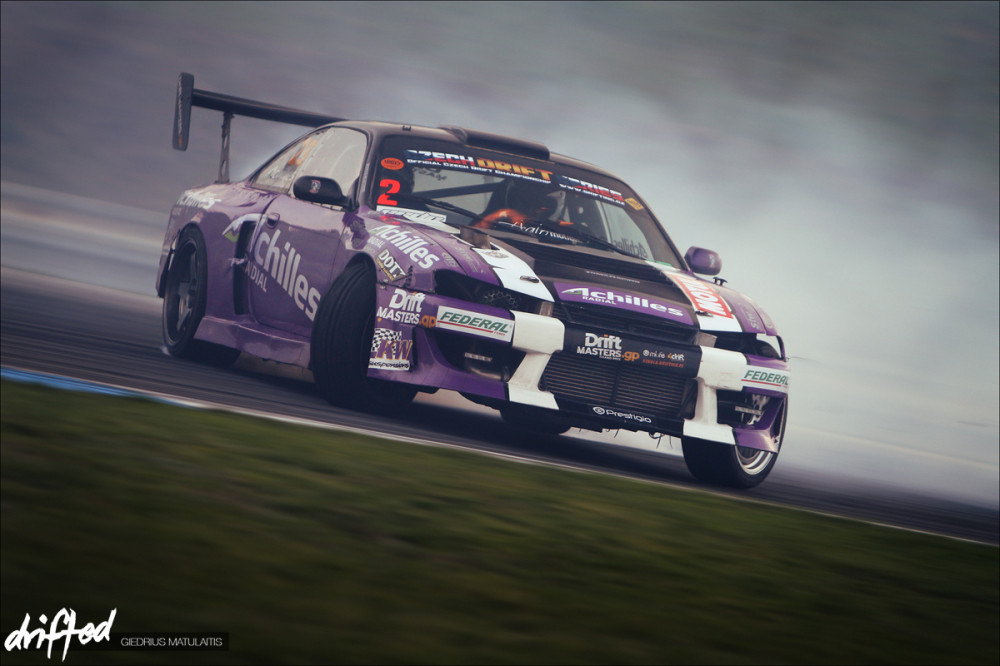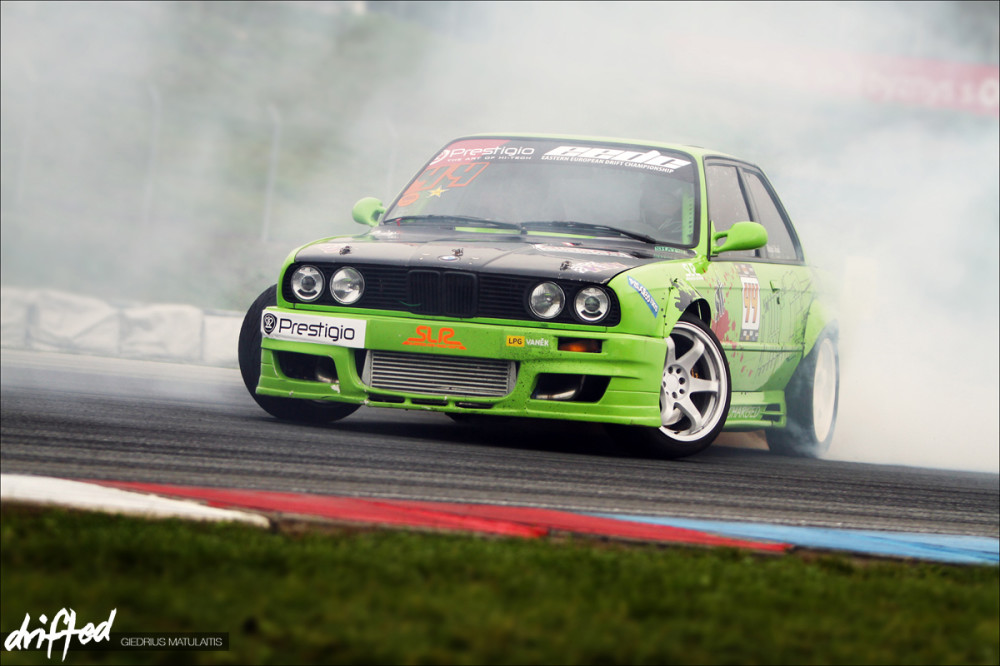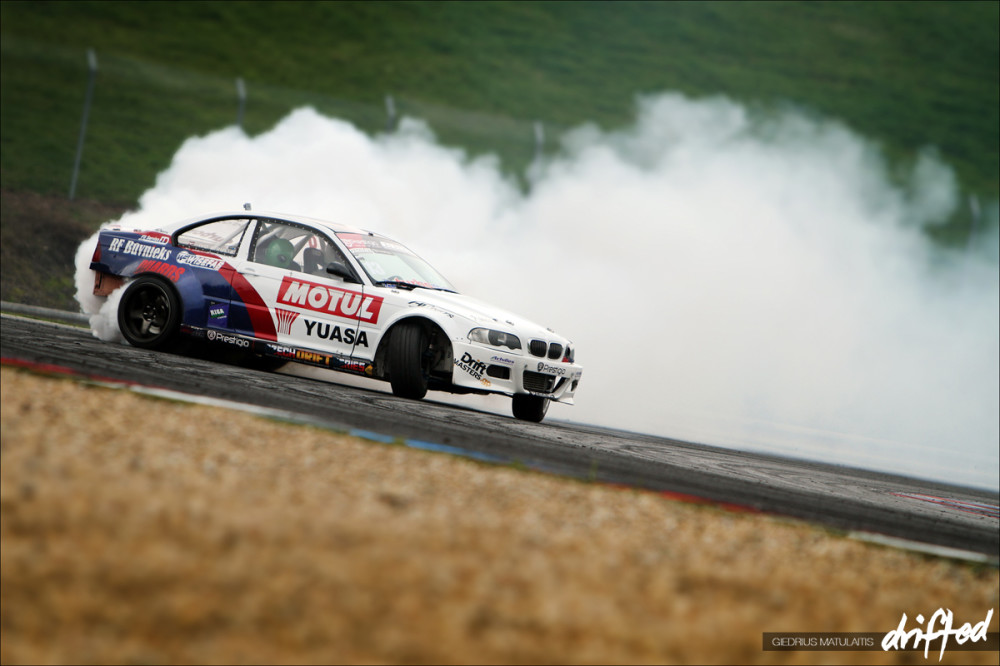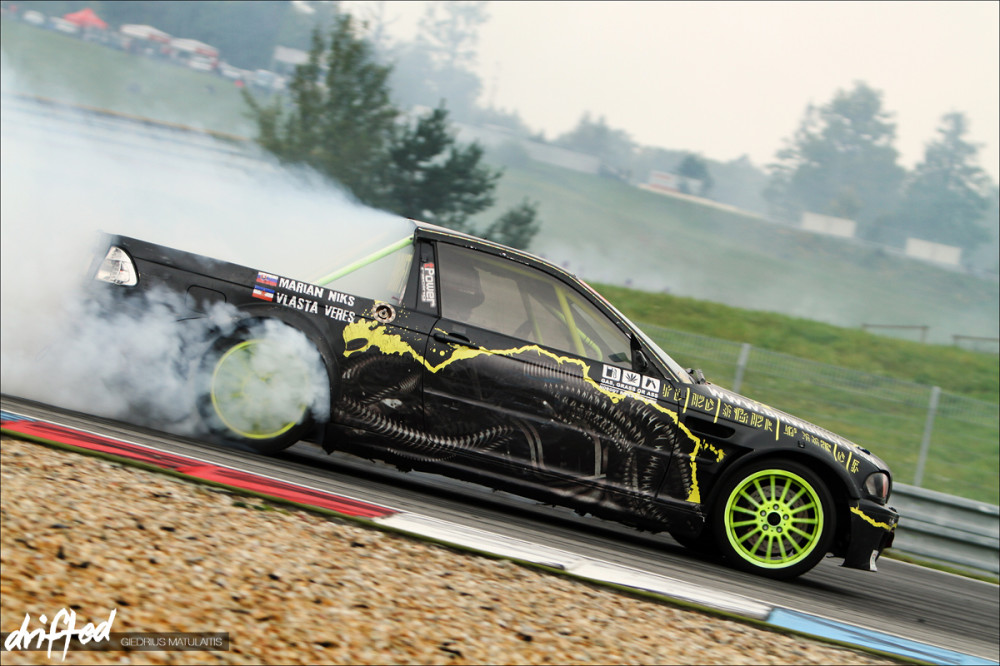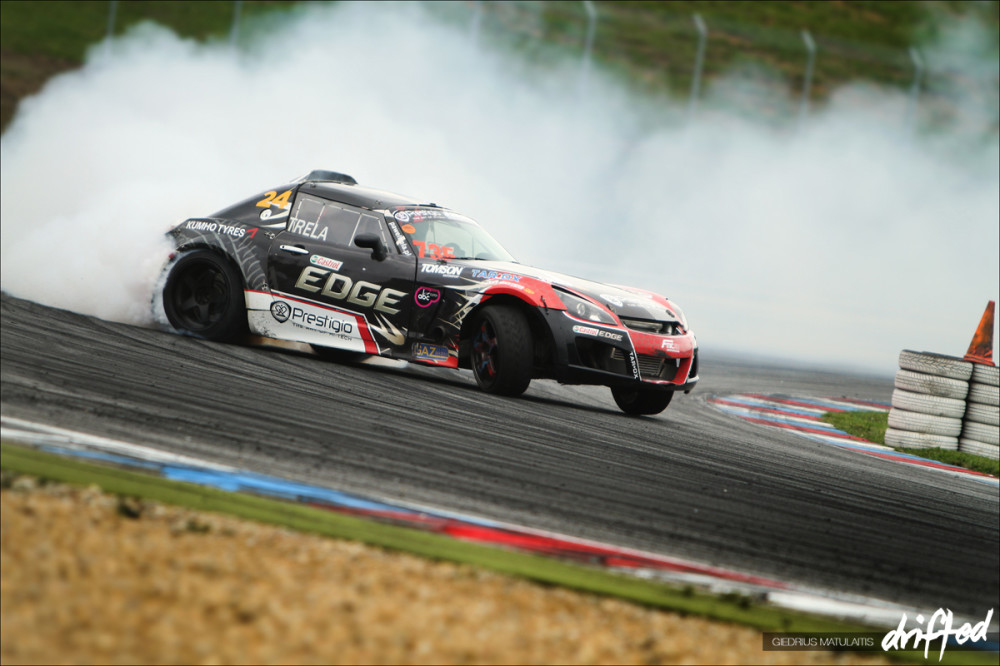 A person with a rather different kind of car; Sergey Kabargin gave debut to his 8.0 litre, 800 horsepower Toyota Supra. Let's be honest, it's more of a kit car, as not much is left of a Supra and everything else is replaced with just pure awesomeness, especially the one-of-a-kind forged aluminium engine. Making clouds is Sergey's business and he made sure his and Evil Empire's reputation remained.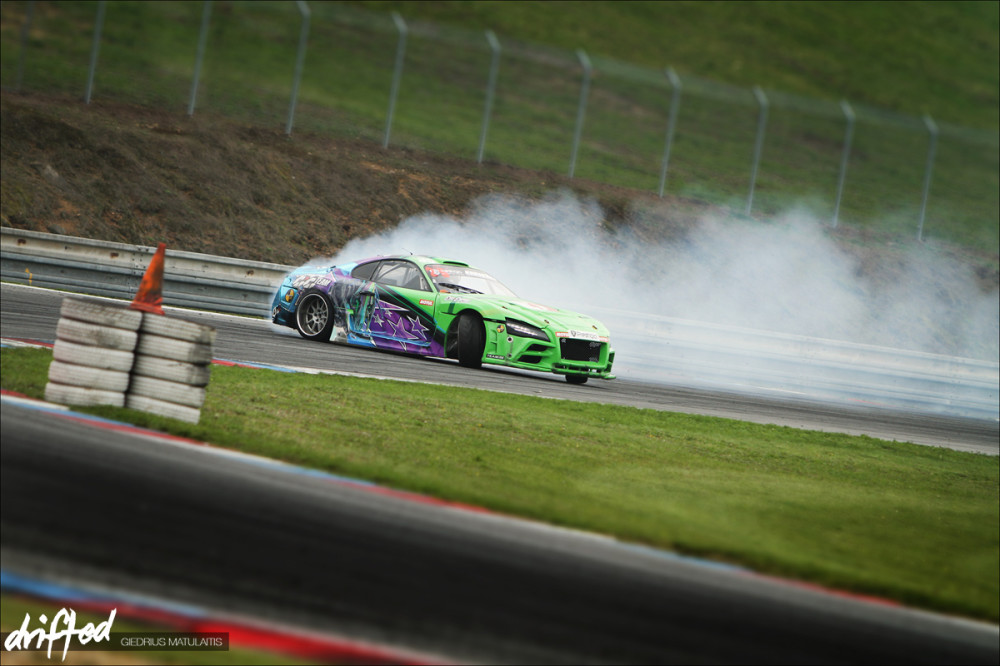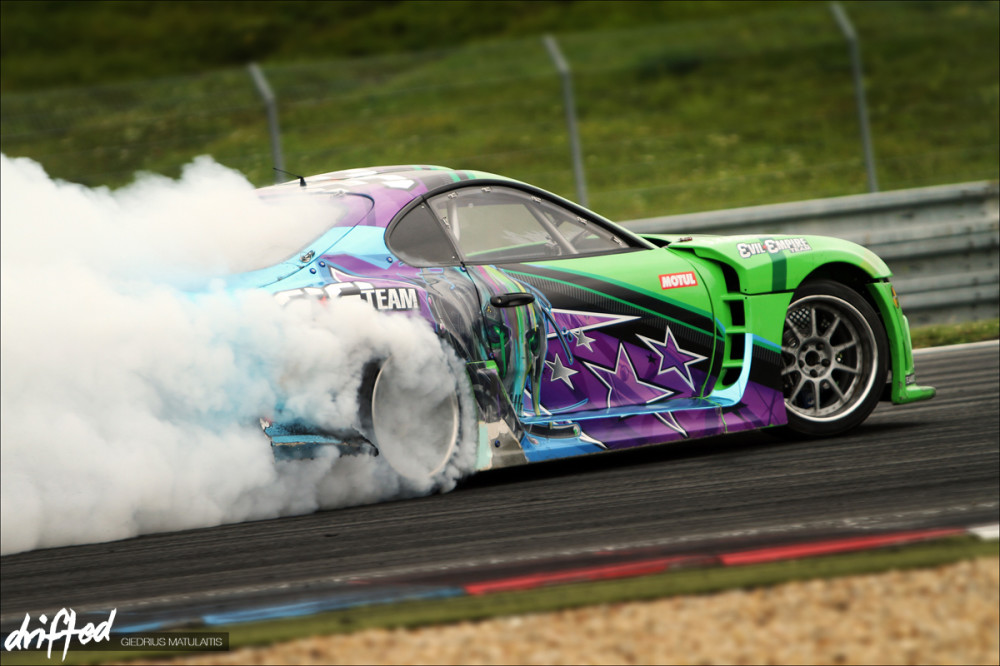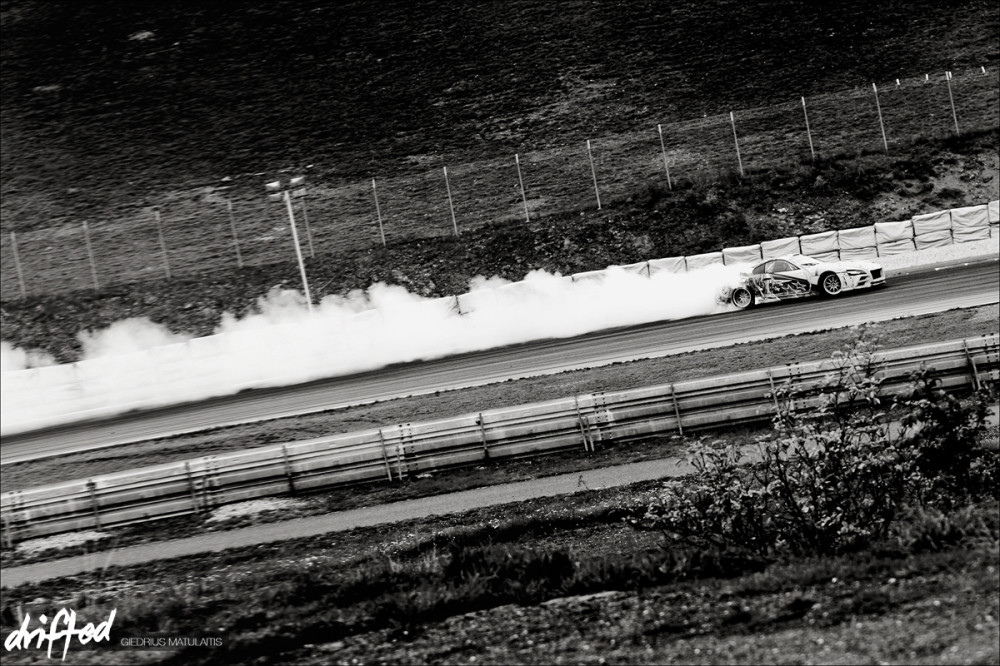 All together with the monster Supra, another 29 cars lined up for qualifying, as usual only 16 made it through. Kristaps Blušs, already a champion before the last event, spared no rubber or effort to do his best in three magic runs, as he knew this time it's a bit more than just setting the positions for tandem runs. Doing his best in Croco Jr. - the HGK motorsports garage creation, he came in second, letting Bartosz Stolarski take the pole position. Krysztof Romanowski came in third.
The race itself featured big names from all over Europe. Kristaps, Gvido, Ivo, Gatis - the Latvian army going against Pawel, Krysztof and Bartosz of Poland, accompanied by Sergey of Russia and some local heroes, that managed to get through Top 16 barrier.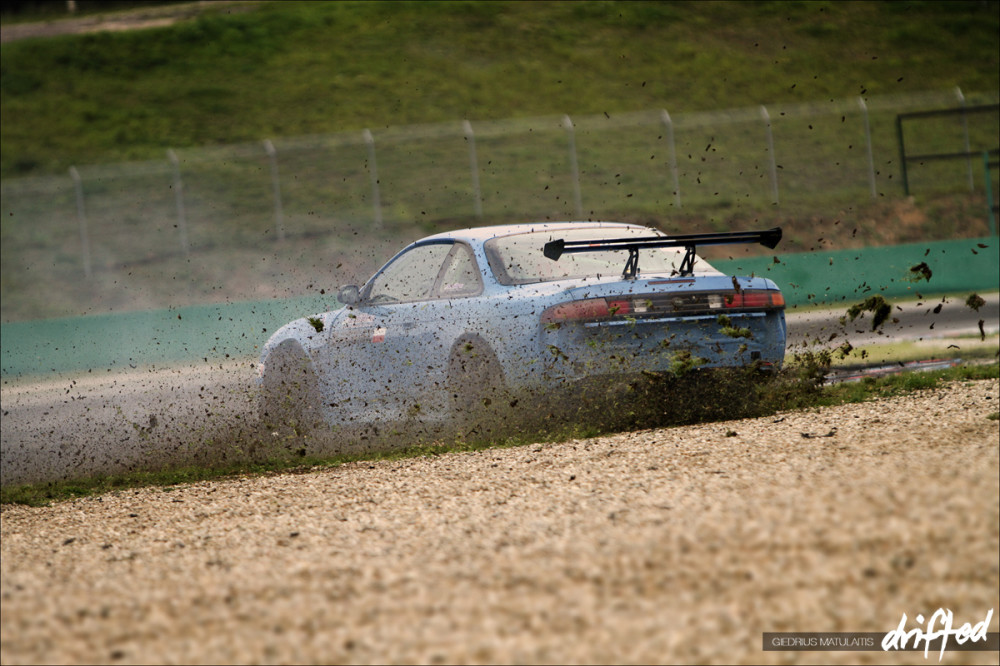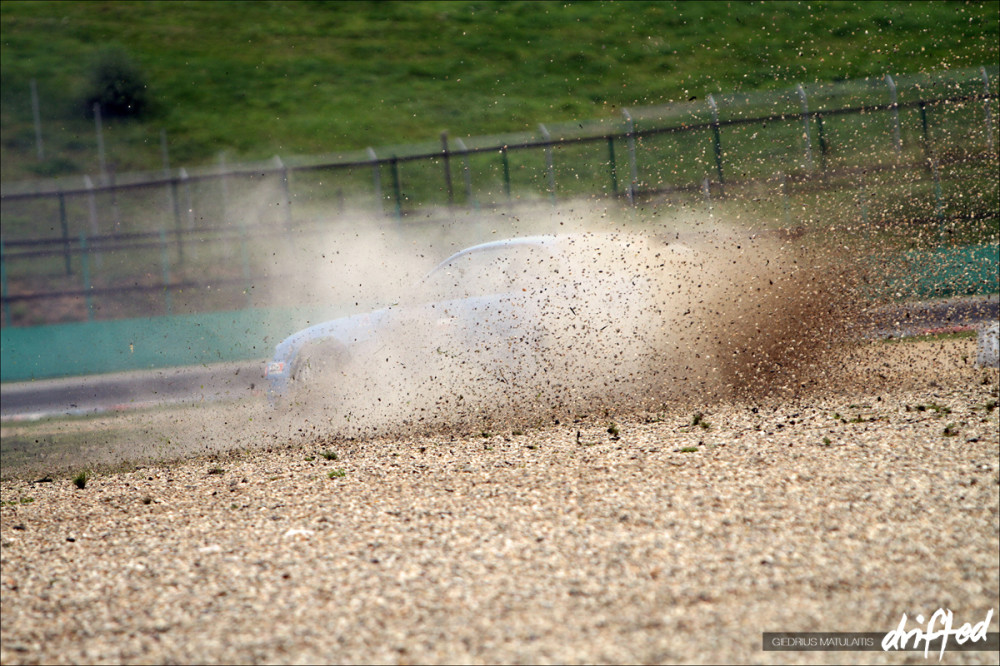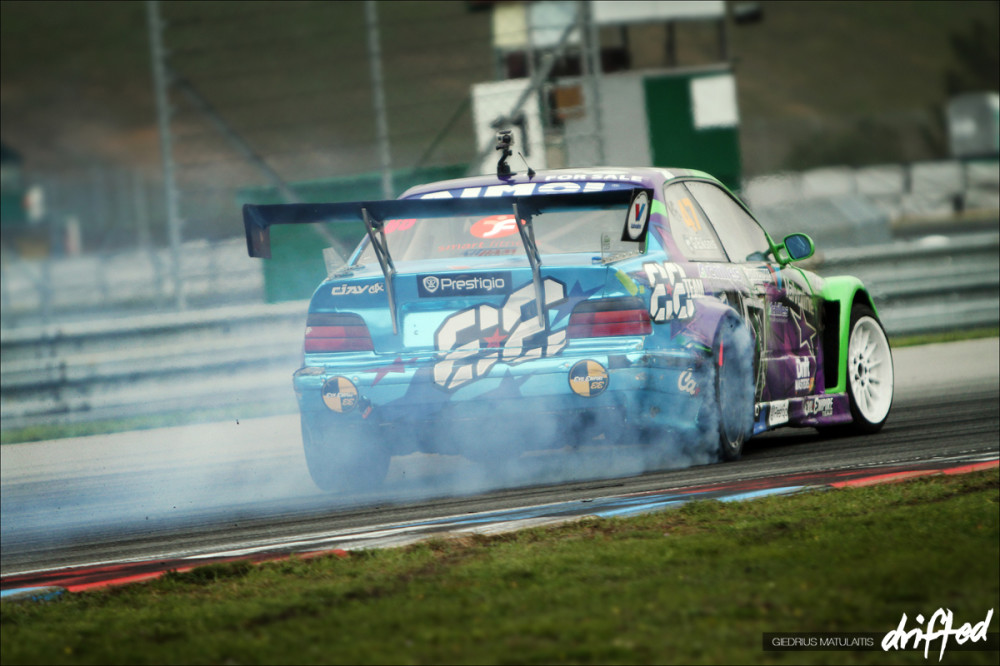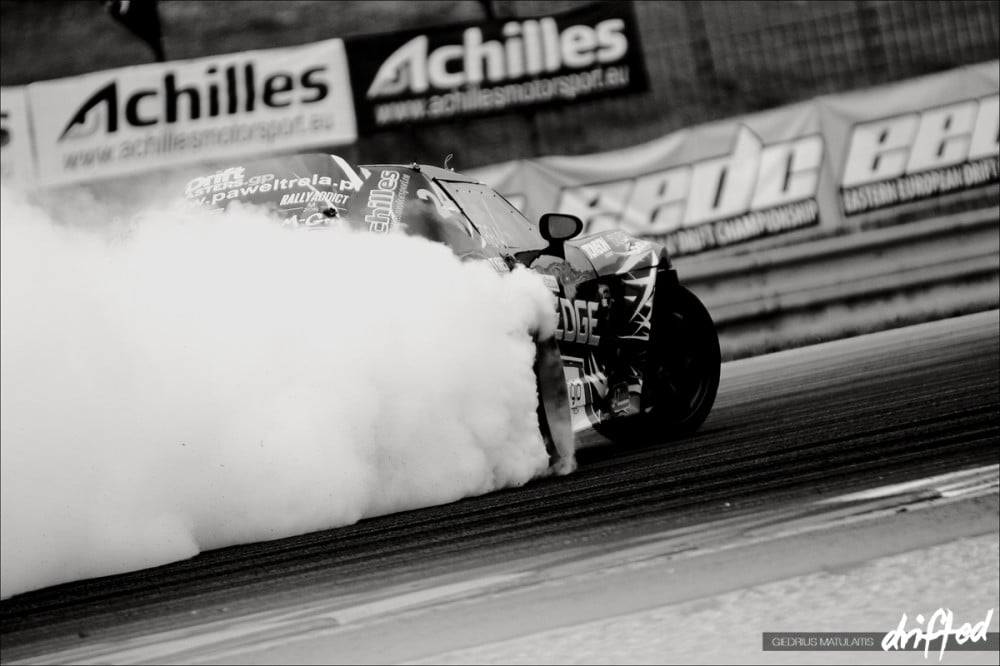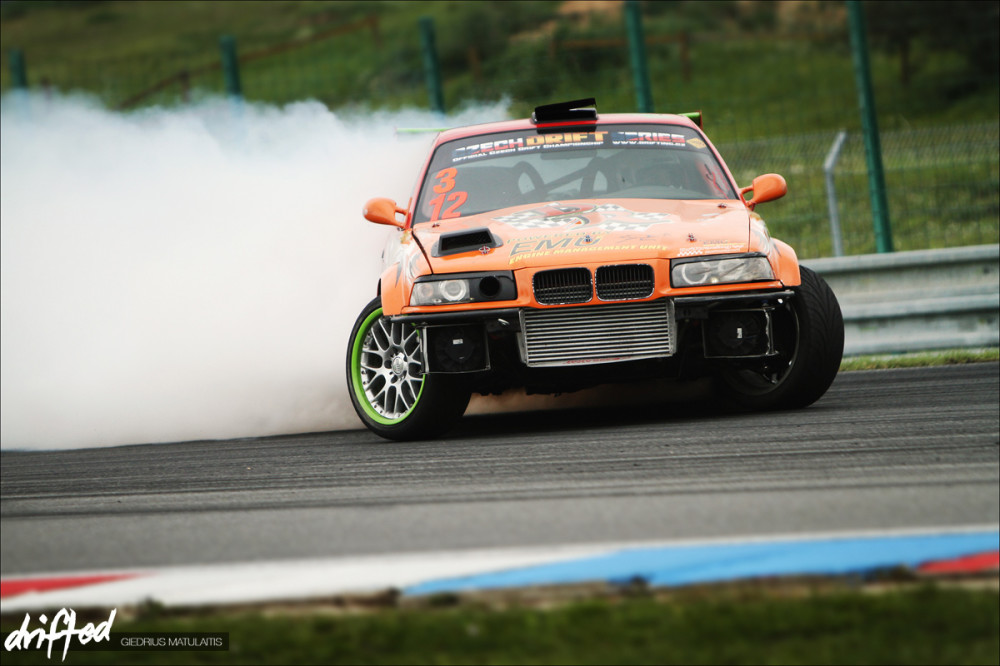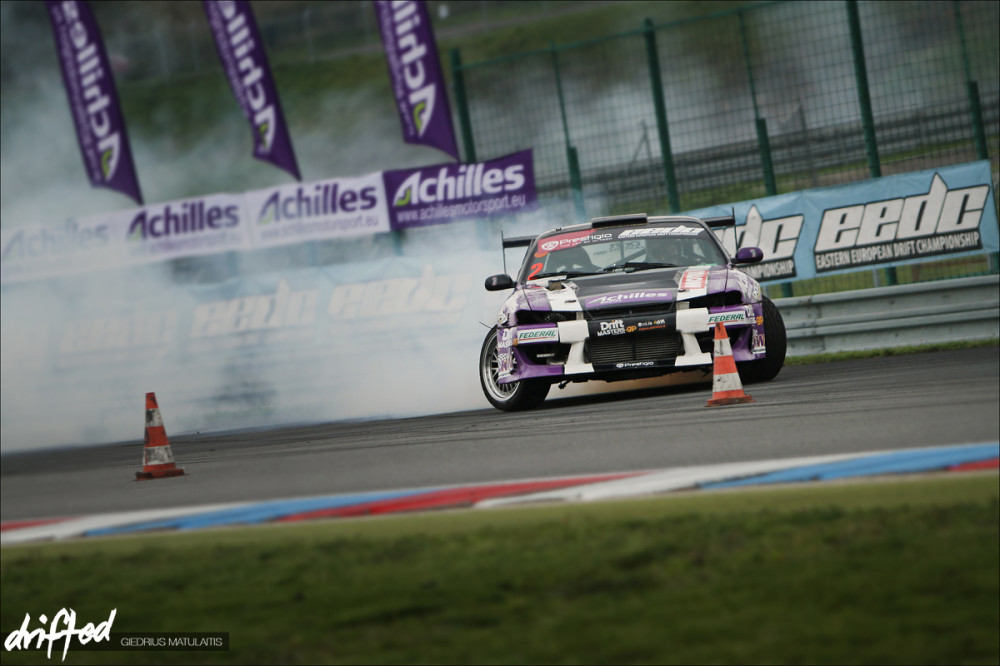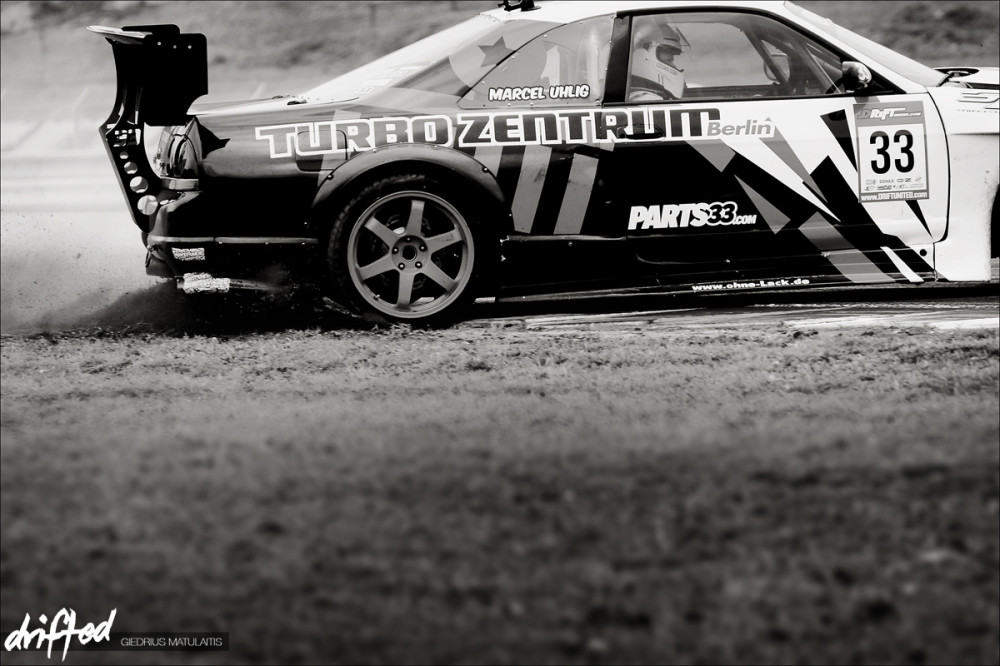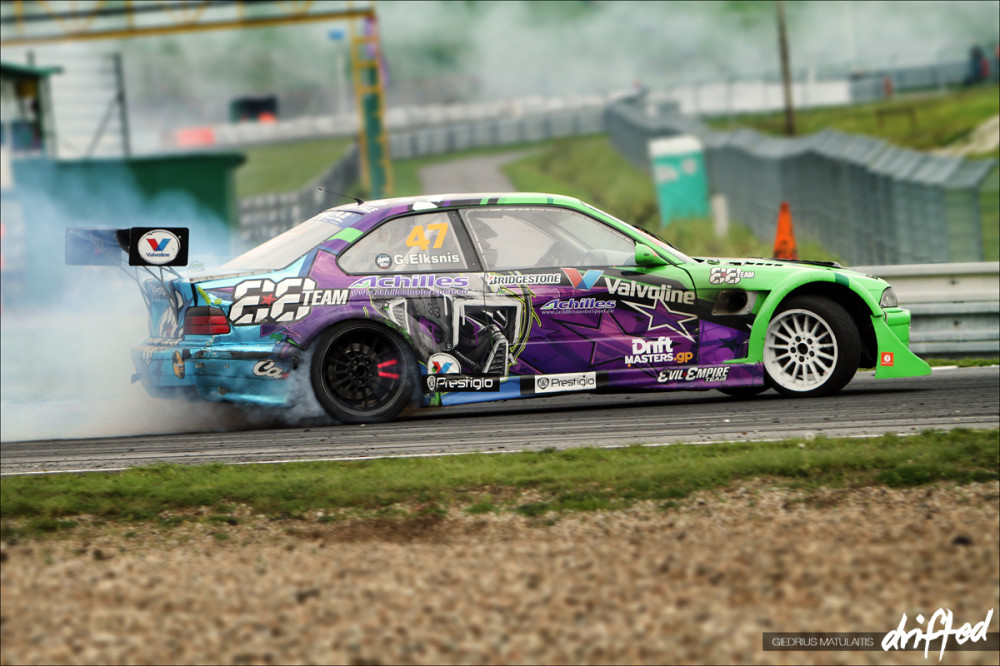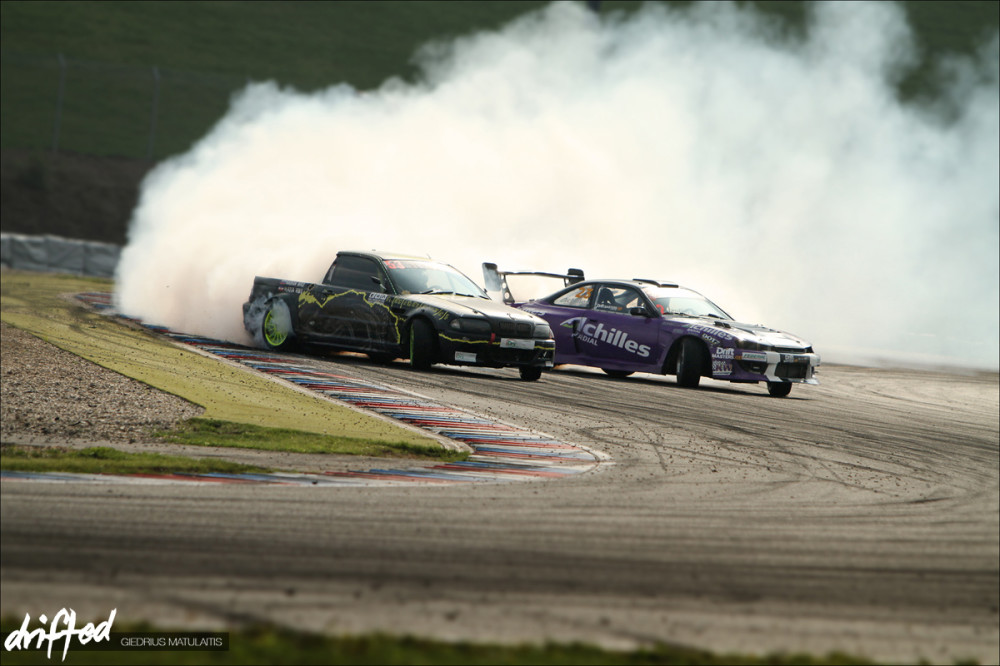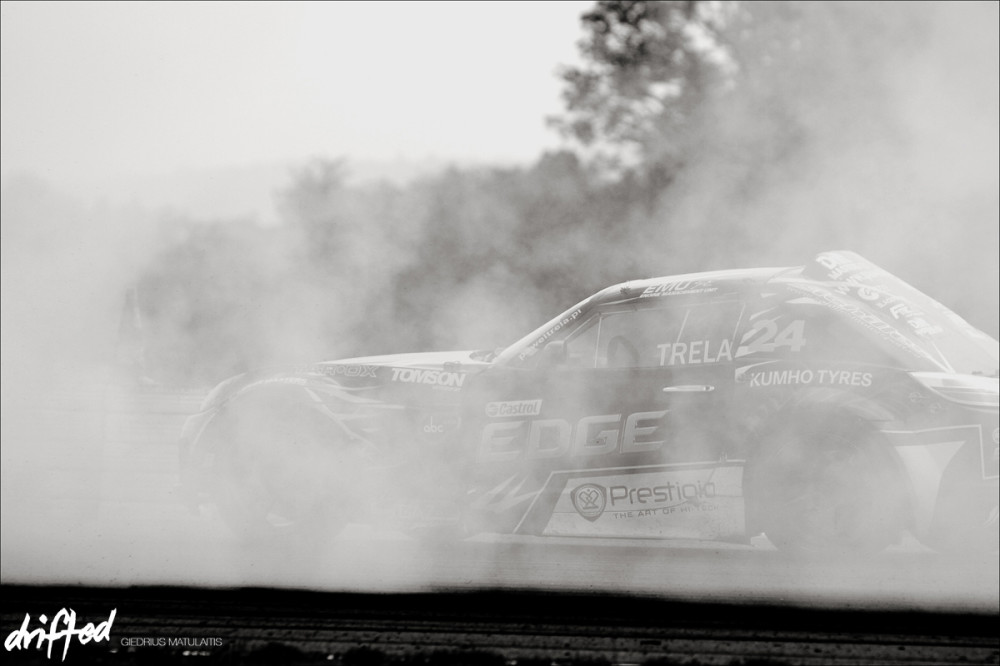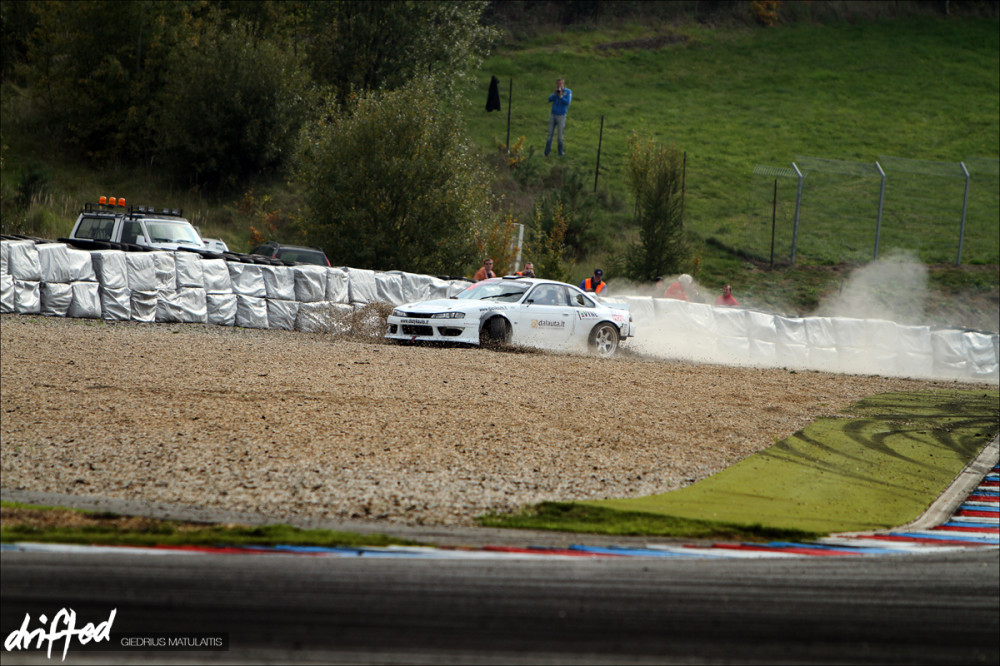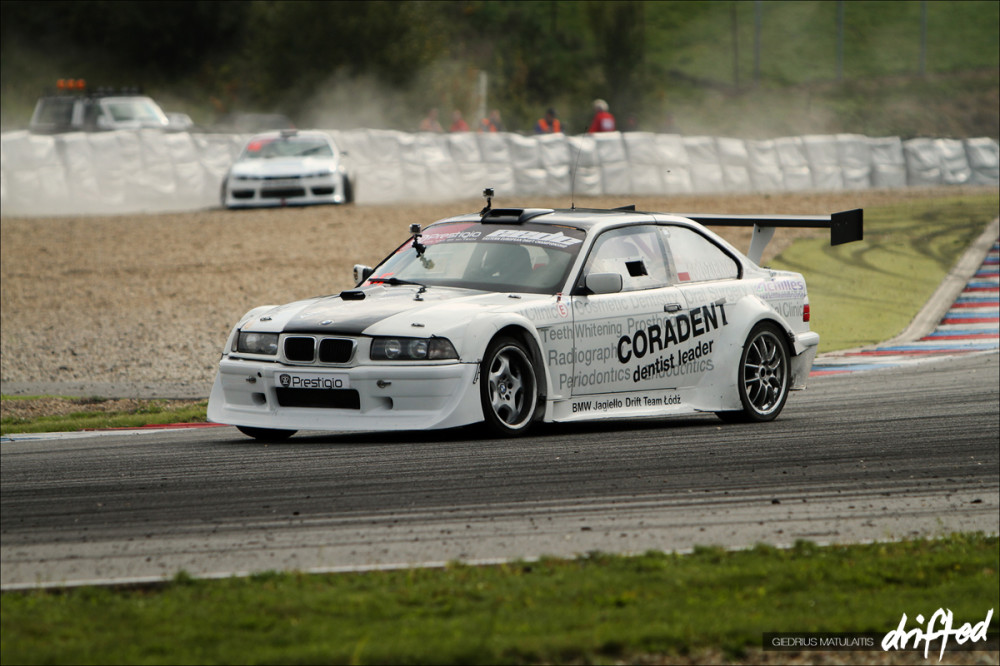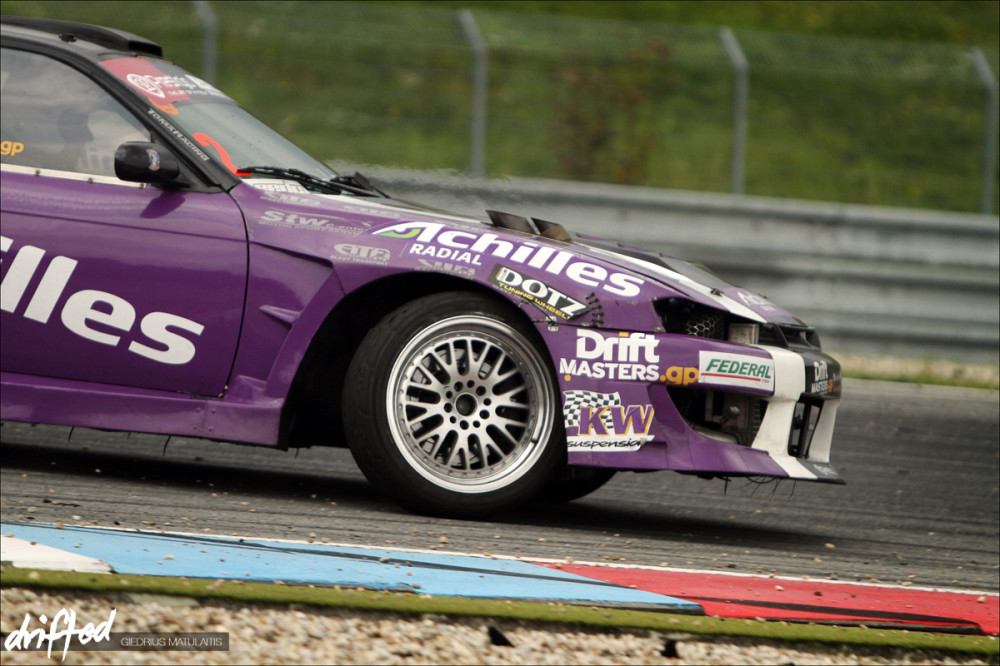 Stolarski takes the victory, with Blušs second. Nonetheless, the 2014 season was wrapped up by Blušs, who was crowned series champion!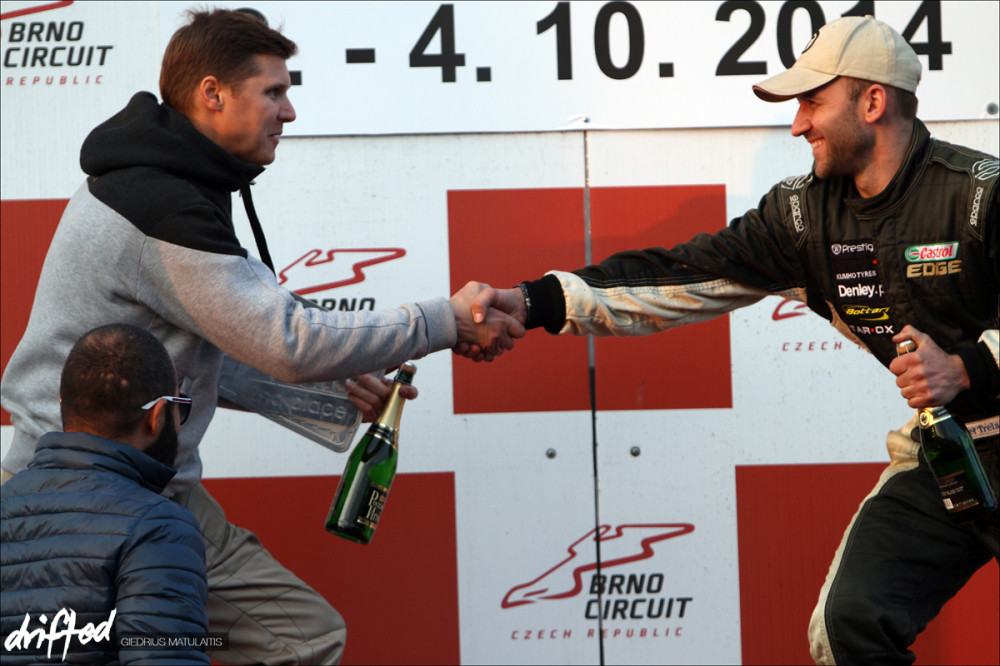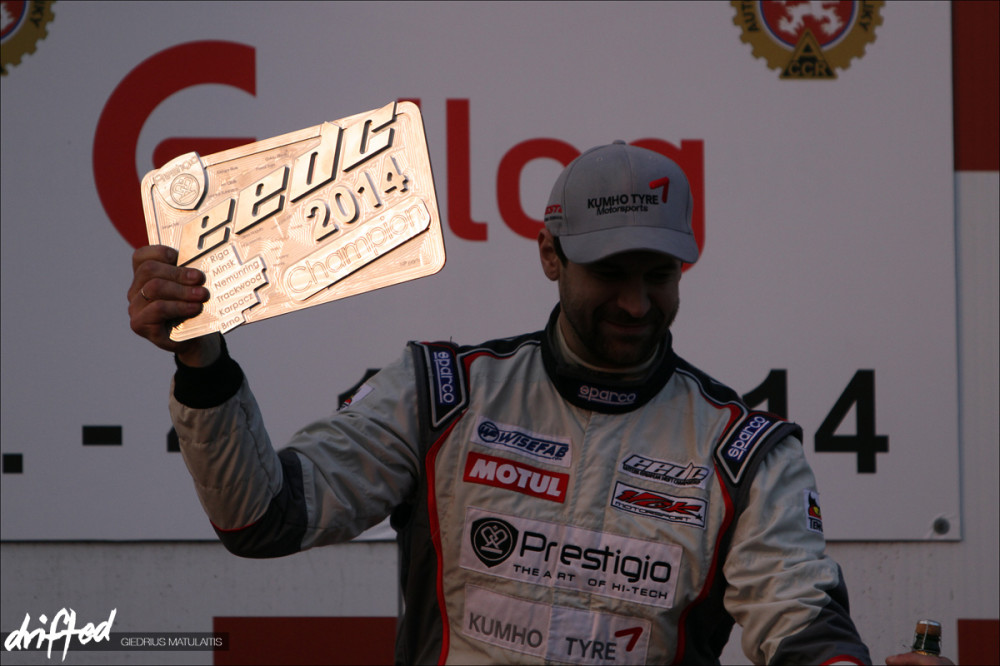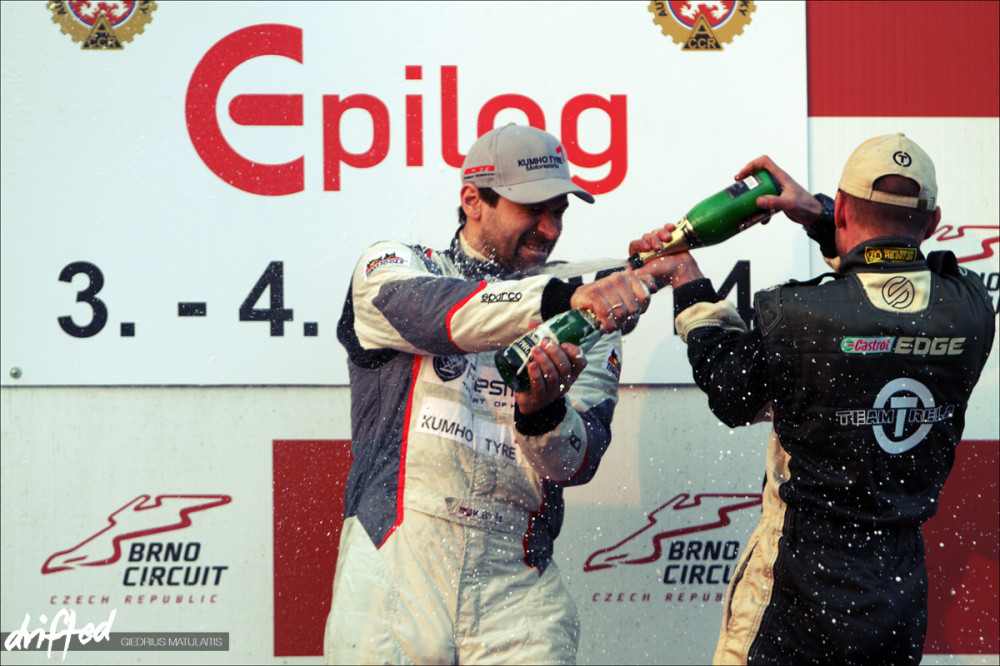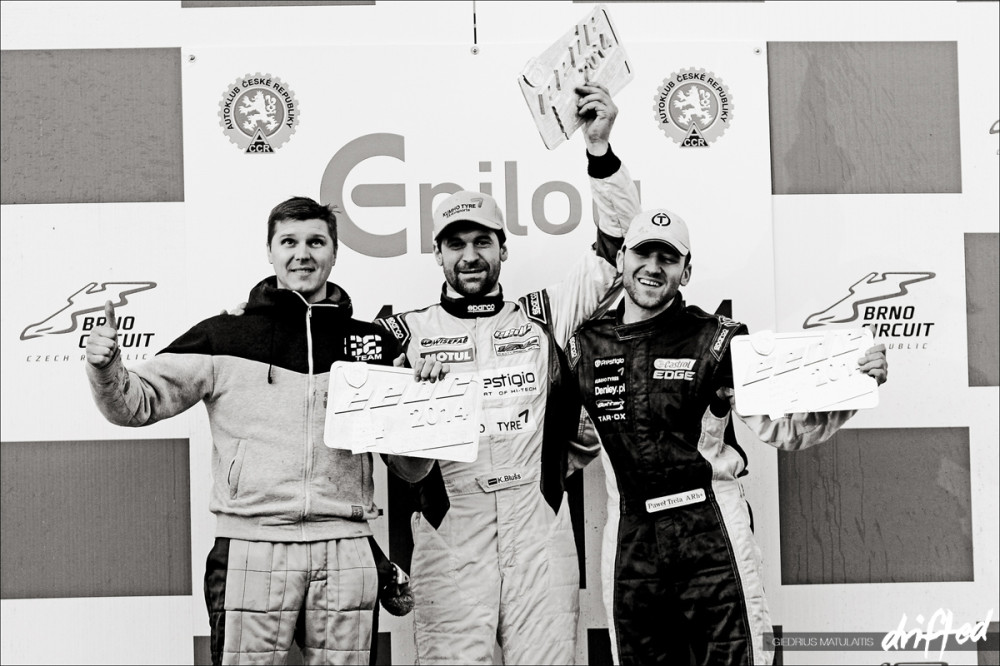 This is how the 2014 Prestigio EEDC season ended. In pure calmness. In pure awesomeness. See you next year.
Txt: Linas Ramoška