How To Play Madalin Stunt Cars 3 – Top Tips
Want to pull the craziest stunts, impressive drifts, and the win drag races? Our how to play Madalin Stunt Cars 3 guide has you covered.
---
Introduction
Since you want to know how to play Madalin Stunt Cars 3, lets look at what the game offers.
Stunts? Yup. Drifting? Damn right. Drag racing? You bet. Grip racing? Absolutely. Online multiplayer? Sure!
You're starting to get the point - Madalin Stunt Cars 3 has everything a car enthusiast could want – and more!
Whether you want to drift the docks, hit up the track for a hot lap against your buddies. Or if you plan to pull off the wildest stunts you've ever dreamed of, MSC3 has it all.
With all this craziness provided entirely free for Drifted fans to enjoy, it'll come as no surprise that Madalin Stunt Cars 3 has proven to be one of the most popular car games in the Drifted Arcade. With its popularity, many of our fans have been asking how to improve at the game and enjoy its full potential.
Therefore, we're providing this ultimate guide, everything you need to know about Madalin Stunt Cars 3.
---
Getting Started With Madalin Stunt Cars 3
Head over to Drifted Games, where you can find Madalin Stunt Cars 3 in the "Top rated Drifted games."
First, if you wish to enjoy the excellent graphics that the game offers, we recommend pressing the "PLAY FULL SCREEN" button at the bottom of the game.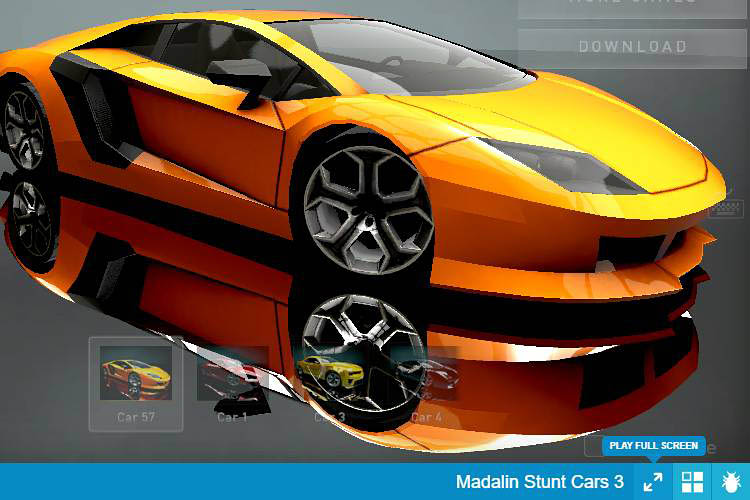 ---
Choosing Your Car
First things first, let's find your ultimate weapon of choice among the generous selection of rides that are waiting in your garage.
Be prepared – you're spoiled for choice with an incredible selection of 34 cars!
Whether you're looking to throw some of the world's most expensive hypercars off a ramp or race in a grocery-getter hot hatch against your friends, MSC3 has it all.
Unlike most free online games, where earning is essential, Madalin Stunt Cars 3 provides the opportunity to enjoy every car the game offers right away, with no need to worry about earning credits.
Not only that but all of the tracks in the game are also unlocked. There's one aim in MSC3 – pull off the wildest stunts possible!
To check out the full beauty of these machines, you can tick the "AutoRotate" button in the bottom right corner or left-click the mouse and move to rotate the vehicle.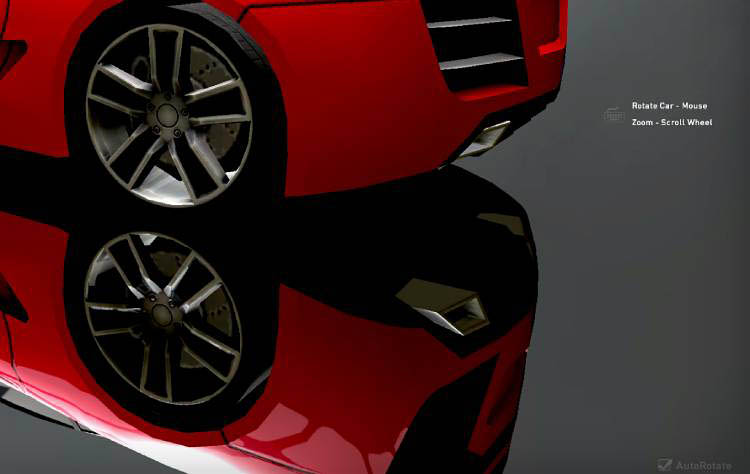 If you wish to zoom in and admire the details close up, you can move the scroll wheel forwards or back to zoom out again.
There are no options for tuning cars in this game. However, you can paint your ride any color you wish using the sliders in the top left of the screen.
If you're stuck with finding the perfect look, the 'Random' button randomly generates a color. You can press this endless times until you find the perfect look.
---
Deciding Your Playground
Madalin Stunt Cars 3 provides three maps for you to enjoy, located below the color sliders on the left of the screen.
Map 1 - Stunt Arena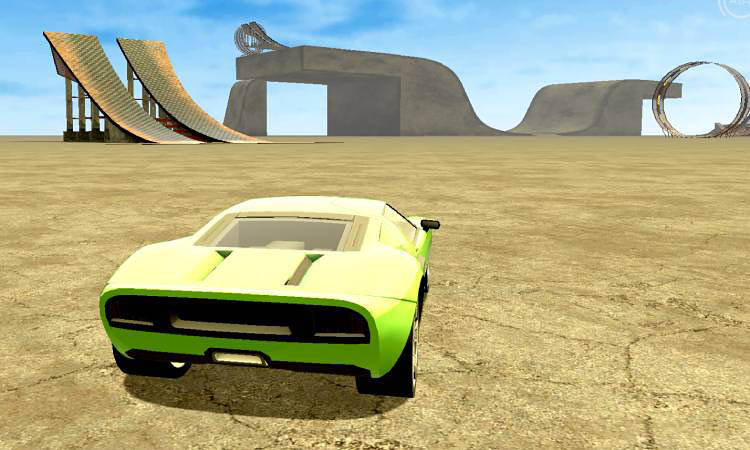 Those looking to defy gravity, pull off the craziest stunts, and chase down their buddies will love the stunt arena.
If you want to pull off some ridiculously hilarious stunts with your friends, the Stunt Arena is the best choice.
Map 2 - Dockyard
Although there aren't as many ramps and jumps at the dockyard, it presents new challenges by drifting your way through the machinery and containers.
Make sure you explore and keep your eyes peeled for the ultimate drift spots in the least likely locations in the dockyard!
The dockyard is the ultimate location to show off your drifting skills in Madalin Stunt Cars 3.
Map 3 - Racetrack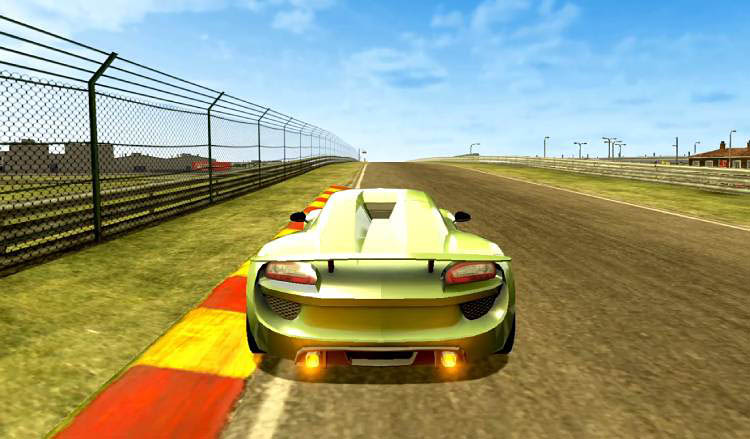 If you want to prove you can set the ultimate hot lap, the track provides the perfect location to show off your skills.
With various tight twists and turns, challenge your friends to a head-to-head race - once you've got enough practice, of course!
---
Start Your Engine!
Once you've chosen your favorite car, color, and track, it's time to push your vehicle to (and often beyond) its limits!
You'll see "Single Player" or "Multiplayer" options in the top right.
Single-player mode sends you straight to your chosen map. You can roam and practice as much as you wish in this mode.
Multiplayer mode allows you to choose your in-game name before creating a lobby for you and your friends or joining thousands of online gamers in public rooms.
If you wish to play against as many players as possible, choose the lobby with the highest player count with spare space.
Alternatively, if you want to get behind the wheel as soon as possible, click "Join Random."
Once in the lobby, you can talk to other gamers in the bottom left for those who enjoy chatting.
However, if you're like us, you'd instead begin shredding your tires and immediately show off your skills behind the wheel!
---
Madalin Stunt Cars 3 Controls
Of course, you won't show your buddies who's the drift boss if you've not yet learned the controls.
Use the following keyboard keys to control your vehicle:
Up arrow/W - Accelerate
Down arrow/S - Brake
Left arrow/A - Turn left
Right arrow/D - Turn right
Space bar - E-Brake
F - Activate nitro
C - Change camera
T - See position on the map
R - Respawn/reset car
Once you learn how to use the E-Brake (Space bar) and nitro (F key) functions, you'll be nailing some epic drifts and stunts in no time.
If you're trying to find your friends on the map, the "T" key will zoom out and show you exactly where they are.
We recommend getting familiar with the controls and the handling of your favorite cars in Single Player mode before you head to the Multiplayer lobbies and show off your skills to the masses online!
---
How To Drift In Madalin Stunt Cars 3
Although Drift Hunters will be the better game for those who enjoy drifting at the track, the Stunt Arena and Dockyard in MSC3 will allow you to pull off some epic drifts.
You can choose your favorite car to get started with drifting. Don't worry about choosing the perfect one, as they're all equally capable in MSC3 when it comes to drifting.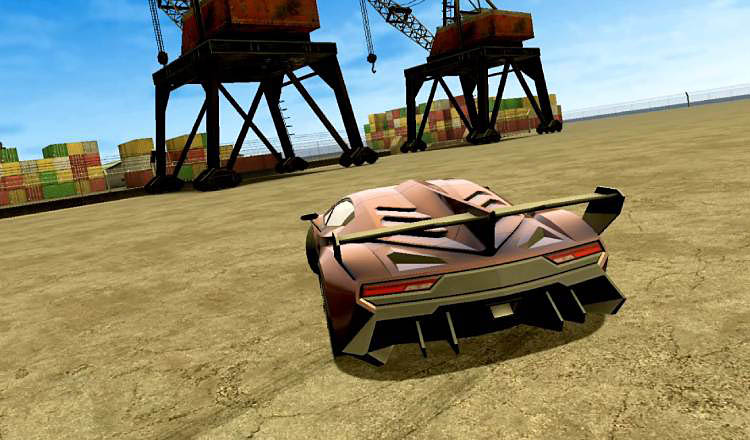 Since we'll be playing with the keyboard, this can take some getting used to if you're used to playing with a wheel or controller.
If things don't go to plan right away, then don't panic. Learning the art of drifting takes time and patience, but we assure you it's worth the wait.
Firstly, we recommend putting some time into getting to grips with learning how the car reacts and the movement/weight shift.
Madalin Stunt Cars 3 prefers high-speed drifting to lower speeds, so it's best to begin throwing the car down at faster speeds immediately - but try not to crash!
Begin drifting in the larger areas and gradually attempt riskier moves - remember, you can use the nitro with the "F" key to get yourself out of tricky situations.
Step 1 - Initiation (Starting the drift)
Initiation is where you go from driving straight to throwing the car sideways, which can be achieved with either of these methods.
E-Brake
Pressing the "Space" bar on your keyboard lets you lock up the rear wheels, making weight shifting easy when turning simultaneously.
The e-brake method is straightforward but will slow the car down, making it ideal for entering low-speed corners.
Power Over (Weight Transfer)
Power over is when you point the car toward the corner you're entering while applying a significant amount of throttle (Up arrow/W key.)
Once the back end starts to come out, you'll quickly counter-steer in the opposite direction while holding the throttle.
As the car begins to slow down, it's essential to try and keep your foot on the gas as much as possible.
As with everything in drifting, practice makes perfect for the initiation, so spend some time learning these techniques to determine which works best for you.
E-brake is likely the easiest solution to get you started, and as you grow with confidence, you can make faster initiations/entries.
It's normal to keep spinning out before you get the hang of it – so don't panic!
Step 2 - Maintaining the drift (Staying sideways)
Once you've learned how to initiate and you're able to get the car sideways, it's time to learn how to maintain the drift for as long as possible.
Now that the back end has stepped out, you will want to 'catch' the weight shift as soon as possible.
With the car sideways, keep the throttle held down as much as possible to maintain speed, and use the "F" key for nitro when necessary.
Don't forget – you can always hit the brake pedal (down arrow) or E-Brake (Space) if all else fails!
If it feels as though the car is rotating too far and generating too much angle, then ease off the gas, or tap the e-brake until it returns to the correct position while also counter-steering to correct at the same time if necessary.
Maintaining the drift isn't too complicated once you get the hang of it, be confident and heavy with the throttle and use the brake/e-brake methods and steering to keep the car at the desired angle.
Step 3 – Transitioning (Switching direction)
As you continue to be confident with the heavy throttle, making corrections when necessary will make the process a lot easier as you juggle the steering to achieve the desired angle when switching sides mid-drift.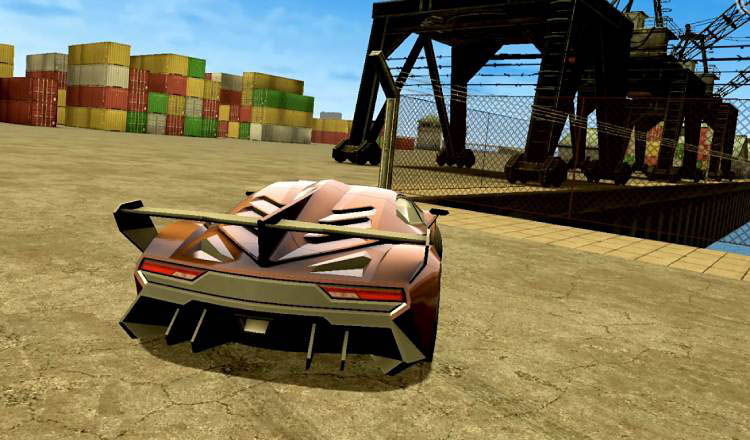 You want to "catch" the car's weight as it transitions, and counter-steering with the correct throttle will enable you to do so.
Lift off the throttle and turn the car in the necessary direction before planting the throttle back down to catch the weight shift once it's facing the correct angle.
This will often take time to learn but be patient, and you'll soon reap the rewards.
Step 4 - Exiting the Drift
When you want to come out of the drift, allow the weight shift to bring the back end of the car to its desired position, along with full throttle. Then, give the e-brake (space) several 'taps' if necessary until the vehicle is back driving at the correct angle again.
Although drifting can seem frustrating to get the hang of things initially, your patience and persistence will soon be rewarded as you scoop up combos to spend on your favorite drift cars and upgrades.
If you want to learn more about real-world drifting techniques, we highly recommend checking out our in-depth How to Drift guide.
We hope you've found this article helpful for learning how to make the most of what Madalin Stunt Cars 3 offers.
If you have any questions you'd like to see featured in this guide, feel free to message us.
Don't forget that Madalin Stunt Cars 3 is free to enjoy in the Drifted Games section and can be enjoyed at home, school, or work.
---
Thank you for reading our how-to-play Madalin Stunt Cars 3 guide.
If you enjoyed this article, please share it with the buttons at the bottom of your screen. If you've found this information useful, then please take a moment to share it with other gaming enthusiasts. We appreciate your support.
Now that you've mastered Madalin Stunt Cars 3 check out our Ultimate Drift Hunters guide.
Looking to find out more about the vehicles in Madalin Stunt Cars 3? Check out our MSC3 car list guide.