VIDEO: NOS Forum Fest 2010 Pacific Raceways
Forum Fest 2010 Pacific Raceways from David Hintze on Vimeo.
Due to work I haven't been out to many events lately, but I thought I'd share this video I shot recently. NOS sponsored Forum Fest 2010 at Pacific Raceways in Washington State.
Pictures and more ramblings after the break…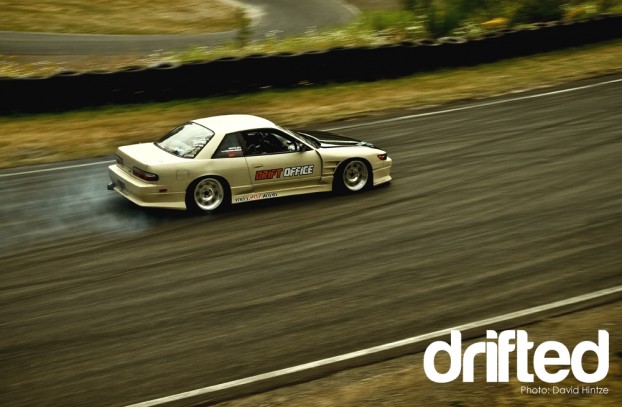 This particular track is built exactly like a street, and being within a forest, gives drivers an incredible experience (especially to those who are used to open tracks like our local Evergreen Speedway).  I was still quite tired of shooting stills after FormulaD, and having had 3 hours of sleep the previous night, I decided to try my hand at video. I'd find out later whether this would be a good decision or not. Despite this, I did take a break to shoot a few stills.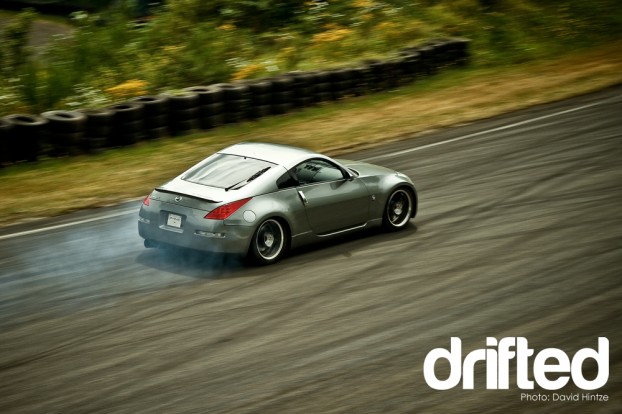 There were definitely some technical turns in this course, and lots of good areas to take video and photos from. Hills, S curves, tight corners, this track had it all and was fun to watch from the media pits. It was challenging to move around the track (the only way to move while the track was cold was to hop in the occasional transport truck or try and run), and cars drove in both directions. Besides drifting, there was drag racing going on as well as a car show, and then suddenly this happened.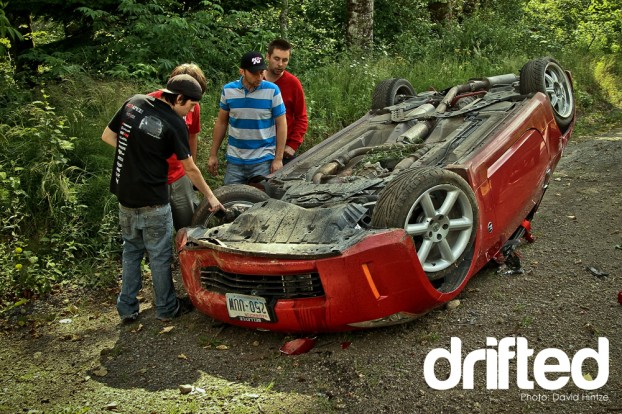 I have never seen a car flip on a track like that, driver is OK, car is well…. in need of funds. A slight driving error lead to a slightly wider turn and into the back he went, and the momentum he had built up flipped that nice 350z right on its back.
That's all for now, if you're interested in seeing more pictures from this event, they are on my website Here
-Dave