PGP Wars Episode 1: Video Coverage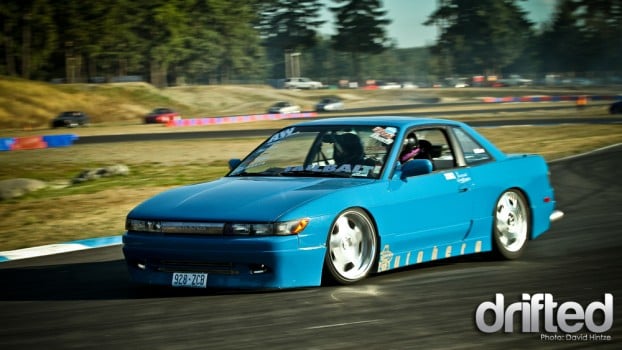 Here's something you don't see in Washington much, a team tandem drift competition. The event took place at Pacific Grand Prix, on their fairly new million dollar go kart track, recently finished and open to the public for go kart rentals. There's many technical turns, and the track itself is quite huge.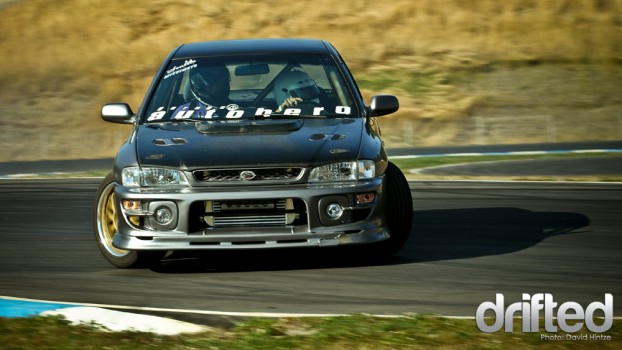 One of my favorite cars from this event would probably be this RWD Subaru Impreza. It's been out at a few events before and it's always good to see this clean car out on the track drifting sideways. You can read more about this car and see more shots if it on this ongoing thread.
Up and coming Walker Wilkerson was out again and this next shot was worth the drive out. On tracks like this, I don't tend to worry about blurring the backdrop too much. Why take away from this fantastic landscape? Looks like a shot from Forza if you ask me.
The winners of the event were actually from Canada, beating American drivers in their homeland. Two very sick and very clean cars, they never let up the entire event.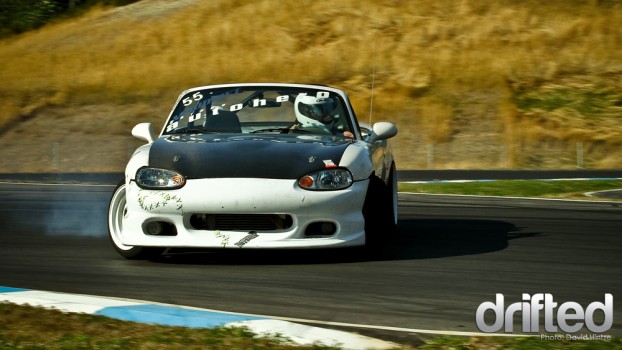 Another well known northwest name was out, Miata Mike, in his…. Miata. Not too many of these drifting around Washington, it's nice to see someone drifting in something other than a Nissan and being unique in their car choice.
PGP Wars Episode 1 from David Hintze on Vimeo.
The following video is a compilation of clips I shot during the event as well. This is the main reason it took so long to get this post up, editing and rendering was a crawl for me with computer problems springing up throughout the entire process, time for a Mac I think :p Hope you enjoy.
More pictures, (over 500) can be found at my website:
Http://www.GwagDesigns.com/pgpwars1