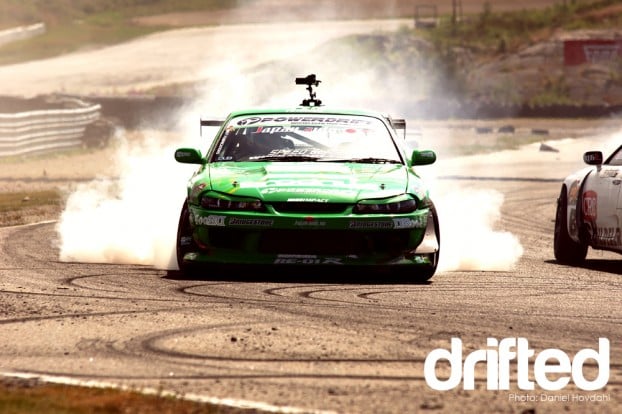 Hello Drifted people,
Let me introduce myself first, my name is Daniel, I just turned 16 and this is some of my best drifting images from Powerdrift last year, here in Norway!  I have been photographing for a few years now, upgraded my equipment pretty recently as well and I am going to get my hands dirty with a videocamera in a couple of weeks! So stay tuned for that.
The above image is Kazama's old D1 S15 at Rudskogen Raceway.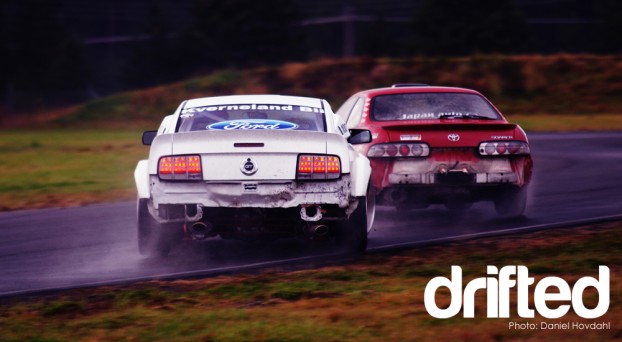 Last year was pretty crazy, lots of new and interesting cars, epic driving and the weather, as you see here made things even more interesting, to say at least. I got soaked to the bone in one event, and second degree sunburns at another.
Here you see Stian Hafsengen in the black Supra drifting on the S-section farthest back of the track, when the course was open for everybody to give it a go.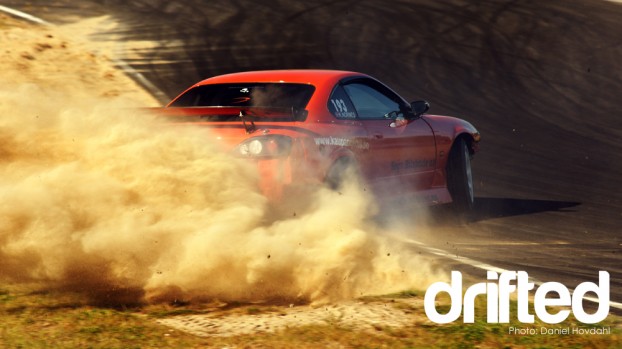 Kenneth Nornes drove very aggressively and often did some dirtdrops for the joy of us spectators!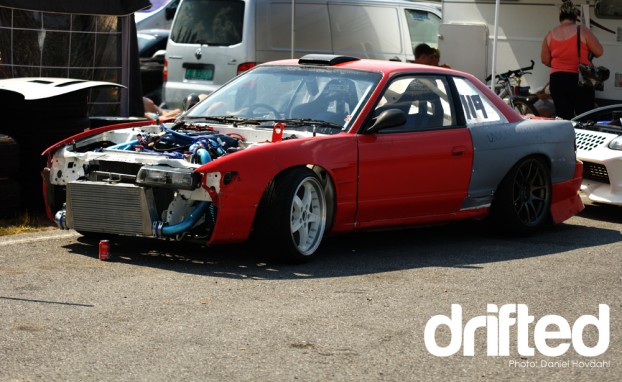 Now here is a car I know nearly nothing about. As you clearly see it is still under construction. I look forward to hopefully seeing more of this car in the future, as we don't have too many of these Silvias around.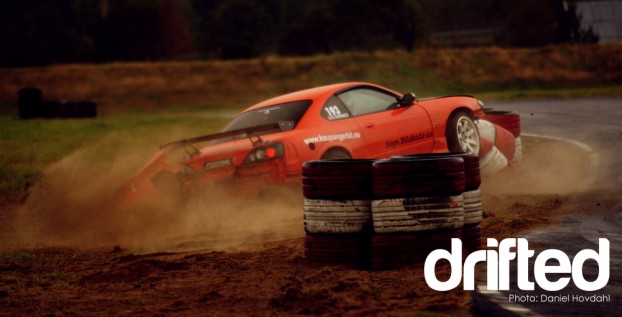 As I mentioned earlier, the weather proved itself to be a challenge, not just for us photographers trying to keep our cameras relatively dry, but also for the drivers struggeling to keep the little grip they have during these conditions.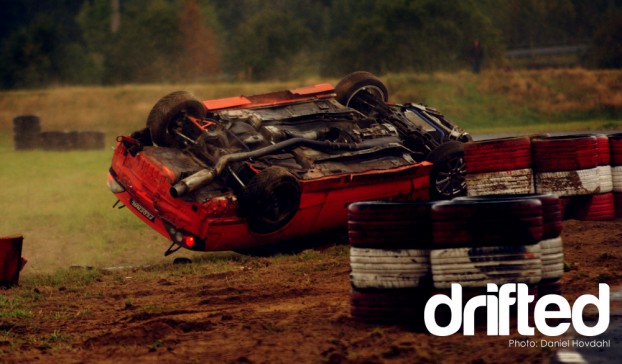 Some had a little more of a hard time than others. As Kenneth Nornes here came in with too much speed and then hit the barriers ultimately flipping his car onto its roof. Although he was not hurt, he had to retire from the event.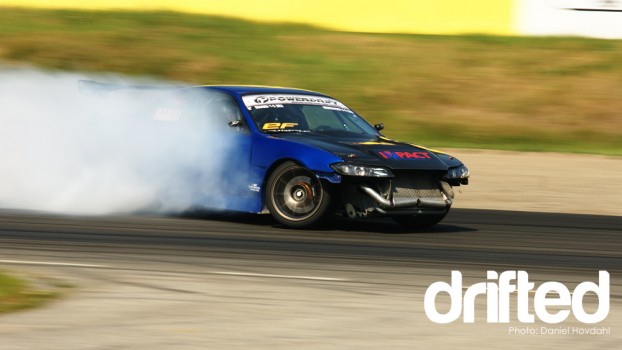 Daniel Brandmo came in with a freshly built Lexus Twin Turbo V8 powerplant in an S14,5, which produced savage smoke shows!
Another retired D1 car imported to our little country in the north, being used for what it was built for; Drifting.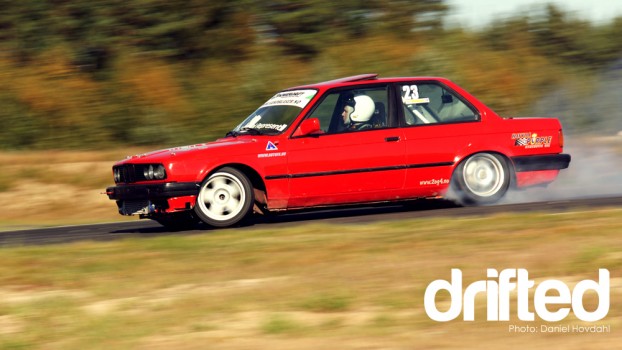 Probably Norway's lowest drifter. Wheels are nice and tucked under the fenders. This car is undergoing a re-haul with even more flushness, more power and sweeter rims. You will see more of it later this season!

Trond "Megatrond" Henriksen doing his signature epic entries at Gardermoen Raceway, a closed down airstrip solely used for the purpous of car events.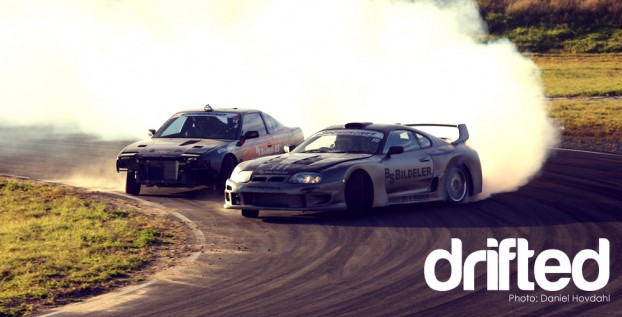 Kenneth Groth and Christian Aasberg doing a final few runs at the end of the event to burn up the last few sets of tyres, with the sun setting over the horizon it made for a spectacular sight.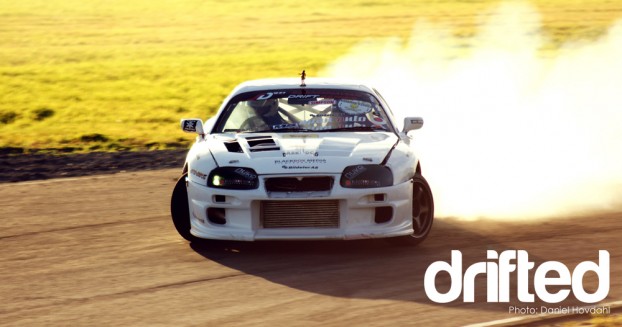 Speaking of a spectacular sight. Here is Fredric Aasbø's white Supra which he uses in Europe, his red Supra is still located in America. And as I'm typing he is now competing in Formula Drift in the United States. Good luck Fredric!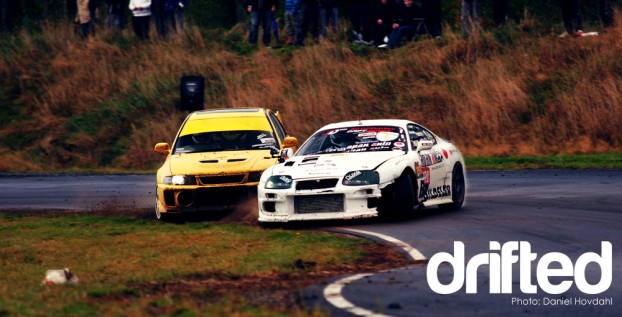 In Round 5. of Powerdrift, the finals were so close between Joakim Oppøyen in the RWD converted Evo and Fredric Aasbø that there were in total 5 runs before the judges could make up their mind.
Just look at how close that is, on the wet!
Kenneth Moen putting up a show in the old 350Z from Tanner Foust! Kenneth Moen is coming with a freshly imported car from the States for this season! Kenneth will also be attending the Gumball 3000 this year.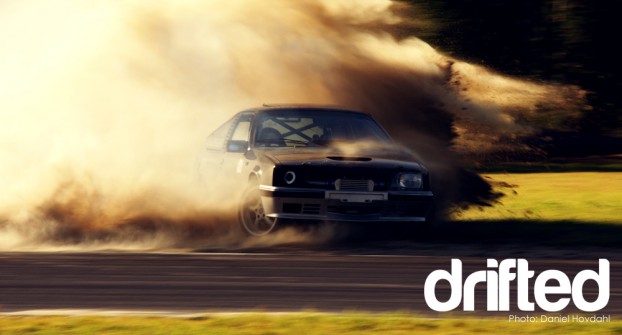 A car you very rarely see drifting, an old Opel! I believe this has an 1jz transplant in it.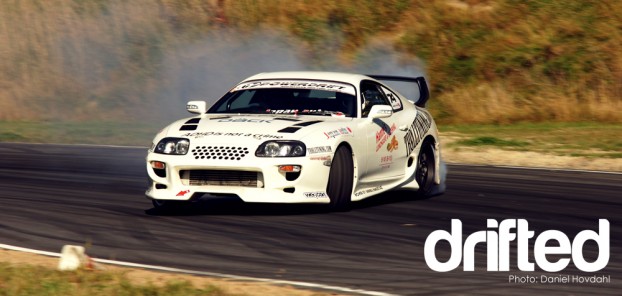 Tor Olav Moen in his "Trolltuning" Supra.
One massive burnout from an Icelandic BMW M3!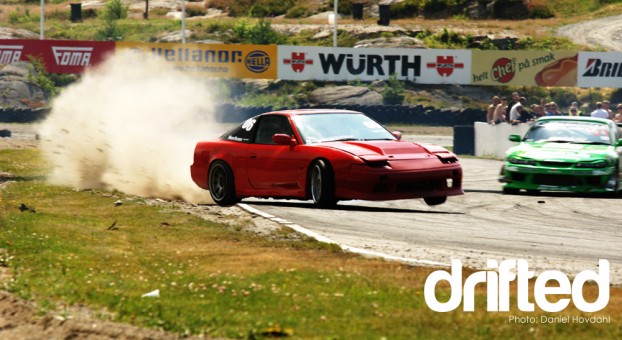 Trond Henriksen followed closely by the Kazama S15 right before the entry to turn 1.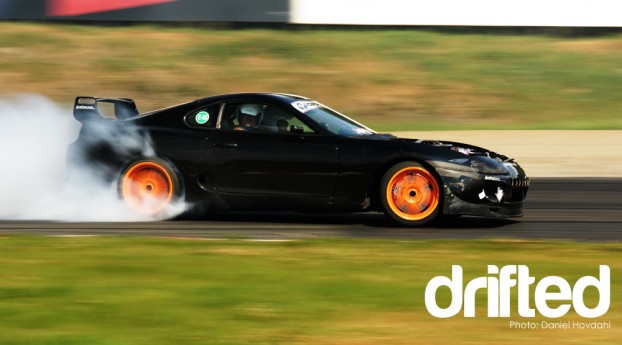 Believe it or not, this Supra is originally set up for drag-racing!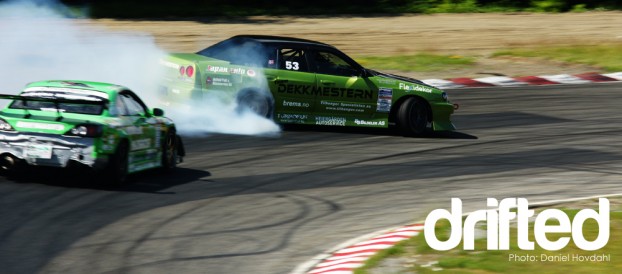 The Only ER34 being drifted in Norway, this car is now being totally rebuilt, with an engine built by RIPS Racing, he probably will not be able to finish his car until 2011
I am going to conclude this article from 2009 with maybe one of my most favourite images from this year.
Yngve Lindgren digging up dirt in his BMW E46 M3.
This is it for me, for now! I hope to have a busy year photographing and filming at various events. Hopefully
some big events abroad, outside of Norway as well as many from here.
I hope you enjoyed my quick writeup!
Some places you can find me:
Want to learn more about Mustangs? Try our Fox Body Mustang feature.