SNAPSHOT: The 'Ring by Light
We're at the world famous Nurburgring Circuit in Germany for the Falken Drift Demo tomorrow and thought it'd be rude not to take in some of this evening's night qualifying session before the N24 race starts tomorrow.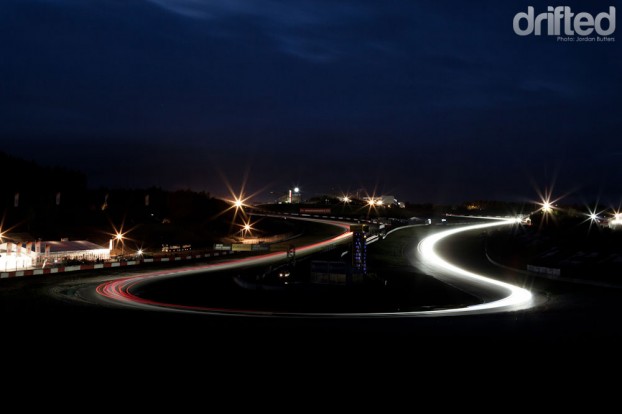 This hairpin will be used tomorrow in front of thousands of keen fans as the 7 Falken drift cars take to the track! Time to rest ready for the morning….