SOL Assetto Corsa – All You Need To Know
Unleash the true weather potential that Assetto Corsa can offer with the incredible free SOL mod add-on, providing the ultimate dynamic conditions.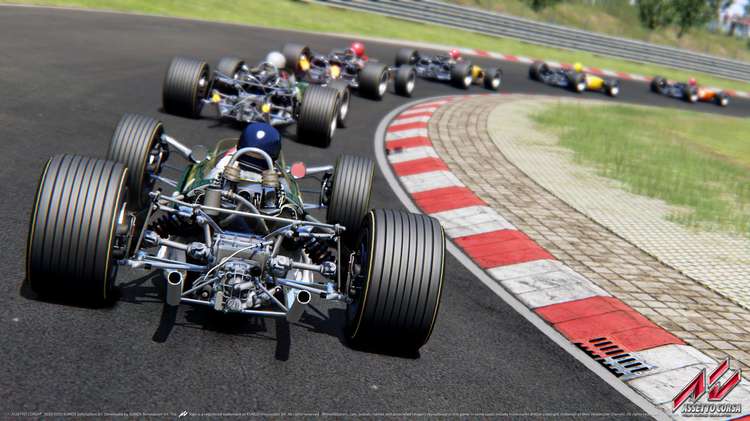 What Is SOL In Assetto Corsa?
This powerful mod will help you change the Weather Simulation System of your video game. SOL uses a shader pack modification to provide enhanced graphical settings.
If you're an avid drifting or racing simulator gamer, options like this will help dramatically increase the immersion of Assetto Corsa.
This article will help you prepare your Assetto Corsa for a game-changing weather experience.
Modding Your Racing Simulators
Even though the developers at Kunos Simulazioni did a great job and gave us a great driving simulator with Assetto Corsa, the community wanted more.
For instance, not all famous vehicles appear in this video game due to licensing limitations. As a result, they could only work with what they got and finish the product.
On the other hand, many players with some knowledge of 3D Modeling and "file manipulation" use their free time to change these limitations. Hence, we get the luxury of adding any vehicle to the game and enriching the experience.
The community modified the game's complex elements with more time and effort.
Alongisde adding changes (such as new vehicles), we can also drastically enhance gameplay mechanics. Thanks to the efforts of the Assetto Corsa community, the game is kept alive with tons of custom content.
You should check this Assetto Corsa VR article to know more about immersion.
Paid vs. Free Mods
When the first mods originated, people took some of their free time to make improvements and shared them with the gaming community.
After you downloaded and tested it with your game, you could see how good they were. Afterward, you could pass the word to increase the modder's reputation or even donate a few dollars.
Nowadays, thanks to the internet enhancements, some modders take this opportunity and use their talents to make this an exciting job. Above all, they "hide" their work behind a paywall to ensure payment. Therefore, you cannot test their modifications unless you support them first.
Thanks to this type of "motivation," the Paid mods tend to have better resources, enhancements, and constant updates. Since the modders use their working hours (and even free time) on their mods, they produce more mods.
On the other hand, free mods come less often. Sometimes, they lack polish and might get abandoned.
Due to their lack of time or motivation, these modders sometimes leave their projects searching for something new. Not all goes to waste; the more people check your work, the further famous you get. Most noteworthy, you can download the files without spending a dime.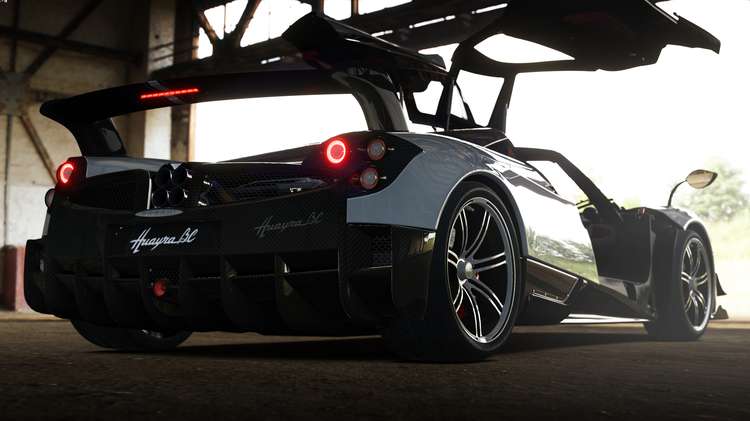 Are The Mods Safe To Install?
Mostly, it depends on where you get the modifications and when they aren't challenging to install. We recommend that you follow popular websites, such as:
Learn about the difference between the Assetto Corsa Car List and some vehicles from the modding community.
Required Mods
Before you start the SOL configuration, you'll need to download and install these couple of mods:
Content Manager
This program is a highly-recommended mod that will help you in the long run. After the Content Manager is active, you'll see more new menu options in Assetto Corsa. Many new elements allow you to configure your mods, edit their settings, and enable/disable your optional files.
Once you sort everything up with the Content Manager, you can download and install mods from different sources.
AC Shaders Pack
One powerful package that will help you make your Assetto Corsa look better. Above all, you'll see different dynamic lighting effects when the video game loads any track.
Many mods (like SOL) take advantage of these new effects when they change more visual effects. Therefore, you'll need to have this installed on your Assetto Corsa before you try to jump into more sophisticated mods.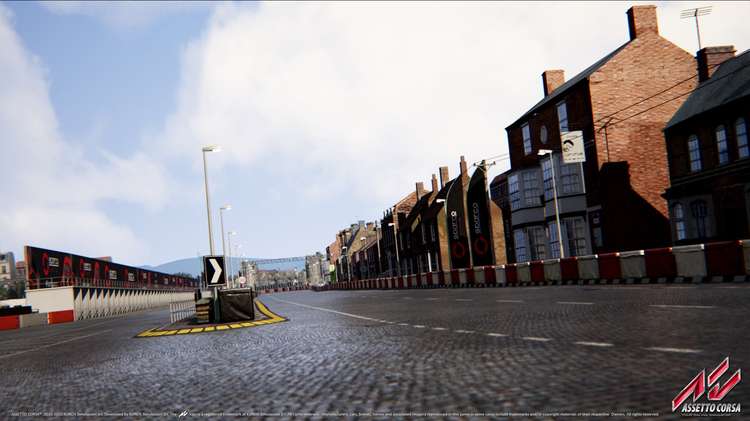 How To Install SOL?
Getting things ready might look overwhelming if you're new to the mod world. Still, you only need to copy/paste some files and change several settings. When you complete configuring the SOL mod, nothing else will look that difficult with this video game.
Here you have the essential steps that will help you install SOL:
Start clean if possible.
Install the Content Manager.
Disable all the Mods (if able) from the game with the Content Manager.
Download and Install the latest Custom Shader Patch Mod (CSP). SOL 2.2.3 needs at least CSP v0.1.76.
Go into the Mods folder and rename the "Shaders Light Patch" to something else (for example, "Shaders Light Patch – backup").
Download the latest version of the SOL Mod.
Copy the "Shader Light Patch" folder from the SOL mod.
Run the game, Navigate to the mods section with the Content Manager, and enable the new Shader Light Pack folder from SOL.
Leave the game and copy the "Content," "Extention," and "System" folders from the SOL zip file into the Assetto Corsa "root" folder.
Confirm to Replace the Files from the SOL mod.
Load Steam; on Assetto Corsa, use the "right-click" and select properties.
Go to the "Local Files" tab and verify the game Files' integrity.
Load the game again, and within the "miscellaneous" section of the Content Manager, you'll see new options on the weather.
Select the names that start with "gbW" and disable them.
Move into Settings and then into Assetto Corsa - Video.
Under filter, select or verify that the "Sol" option exists.
Also, in the "Smoke generation" section, select "Minimum."
Go into the Content Manager tab, and click on "Drive."
Ensure that the box next to the "Override default PP filter in Oculus Rift mode" is active.
Also, within the "Extended Weather" section, only leave the "Use custom weather's particles" active.
Lastly, select the time, time multiplier, and weather in the race setup.
If you're struggling with any of the steps, we advise checking out this in-depth SOL install guide.
How Do I Enable SOL?
After you finalize the last steps and your video game still runs, the next part is just testing. The primary function of this mod is to change the video game's weather and add significant lighting effects. When you prepare for a new race, you'll see the new options from SOL. Hence, you'll get to see the changes the more you play.
Load any circuit with all the weather options from SOL, and check the differences. Also, you can add more variety as you adjust different times of the day. If you play with a VR headset, you'll get to see wonders when you load the new configurations.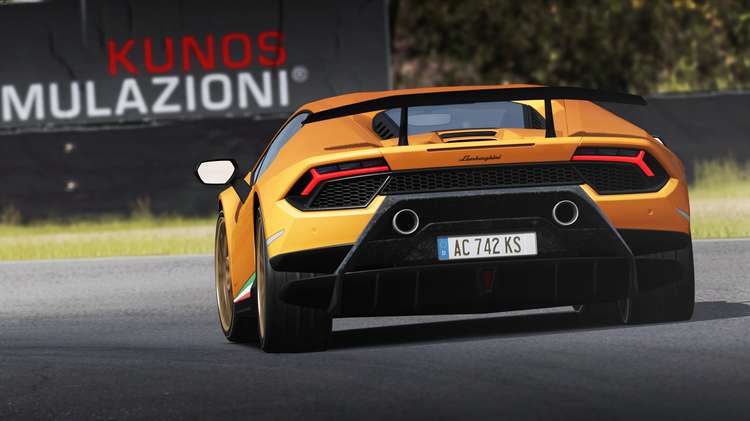 Assetto Corsa SOL Optimization
You can follow two different methods if you want to improve the experience of Assetto Corsa. First, to increase your FPS (frames per second), you should reduce the quality of the video game. Tweak the video settings of your AC until you find the correct configuration.
We recommend setting the lowest options and seeing how much FPS you'll get. Afterward, you could activate stuff and see what elements are more demanding. When you manage to reach 60fps (at least) and don't experience stutters, you're good to go.
Second, the other way to improve your gaming experience is to buy new hardware for your computer. You could add a better CPU or a new graphics card, depending on your budget. You'll probably need to make some sacrifices, but it could help in the long run.
Troubleshooting, SOL not Working Assetto Corsa
Installing and configuring mods is always a gamble. Sometimes you'll install everything and see the improvements when you load the video game for the first time. Other times, Assetto Corsa won't even run on your computer anymore. Above all, stay calm; everything is fixable.
If you follow the guidelines from this article, you shouldn't encounter many troubles. Still, if something goes wrong, you could revisit each step and see if everything looks "good." After a while, if nothing improves, you could permanently erase and redownload Assetto Corsa.
You can also ask Reddit or ask for help in the ACStuff forums. Many experienced members from the modding community could give you tips and solutions if you ask nicely.
How do I Uninstall SOL?
Since you need to follow multiple steps to install the mod on your video game, this part is a little bit complicated.
First, you need to disable the mod from the Content Manager in-game. You could leave it there when all the weather effects from SOL are not there anymore. Still, if you want to delete it, there are more steps to follow.
Second, delete the "Shaders Light Patch" folder from your mods. Afterward, rerun the video game and check if everything else works.
If SOL was your only modification (apart from Content Manager and the Shaders pack), you could erase the entire game folder and redownload Assetto Corsa. It could take more time, but you'll get to remove SOL entirely.
Wrapping Up
Now that you know how to configure SOL into your video game, the next is up to you. Alternatively, you could download and install more immersive mods from the Internet. In contrast, you could make SOL the only modification.
Furthermore, if you want to play any other element from this genre, you should check out these VR Racing Games.
Have fun!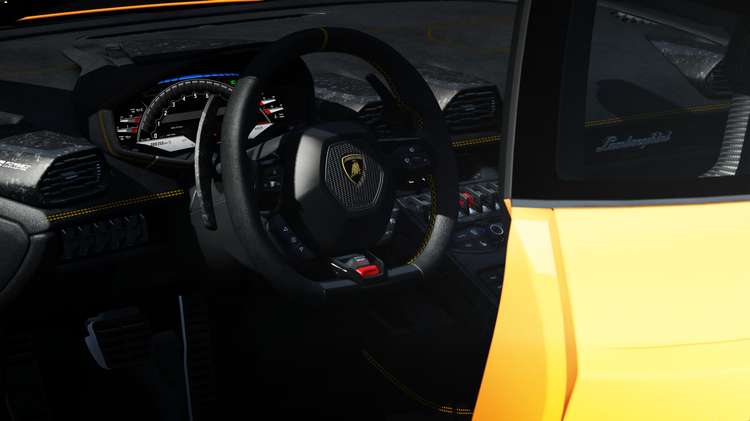 Frequently Asked Questions about SOL Assetto Corsa
In this section, we'll cover some of the commonly asked questions about the latest SOL updates.
Are those free mods worth installing?
Many free mods get tons of endorsements and constant updates. Therefore, even though they appear free, they could surpass pay mods' quality. Look for feedback from other players and check the popularity of the best free mods on the Internet.
How many mods can I install in Assetto Corsa?
As many as your video game can handle. Sometimes Assetto Corsa will reach that point when it doesn't want to run anymore. On the other hand, you might experience more loading times or poor performance. When you come to this point, we recommend uninstalling a couple of mods.
Why is SOL Assetto Corsa so popular?
This option is one of the free mods that significantly impact the visual effects of installing it on Assetto Corsa. Therefore, you should try SOL to make that immersion a little bit better. When you add a VR Headset, you might see the weather effects frequently as you travel across the circuit.
What difference does the Content Manager make in Assetto Corsa?
The Content Manager helps you install many mods, manage them in-game, and change their settings. Right now, some mods might not even work if you do not have this in your video game. Therefore, we recommend that you install the Content Manager first.
Can I install mods for Assetto Corsa PS4/Xbox One?
No, due to UI (user interface) limitations, you do not have the option to install mods on consoles. If you want mods in your video game, you'll need to move into the PC version of Assetto Corsa.
Photography credits
We thank the following entities for the use of their photography in this article:
Steam