VIDEO: Capital City Drift; Round 3
Capital City Drift Round 3 from Cole Chalmers on Vimeo.
The Capital City Drift crew put on another epic day at Western Speedway this past weekend. New track layout, couple new faces, and a lot of good driving went down.
I decided to play around with video this event instead of my usual taking of photos. I found really quickly that if I want to keep doing video I need another battery. I've done a little filming in the past, but this is the first time I've filmed and edited my own video. I got a lot of learning to do, I don't know if I chose the right rendering options but, whatever, it's all for fun.
Songs:
Nyancat
http://www.youtube.com/watch?v=QH2-TGUlwu4
LMFAO – Party Rock Anthem
Available from apple.com/itunes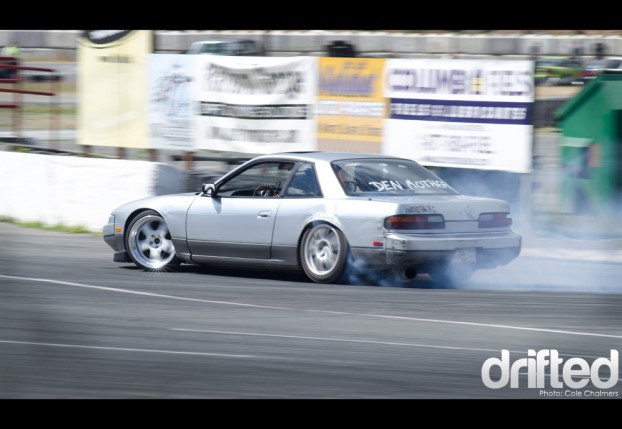 Tags: bc, british columbia, capital city drift, CCD victoria, cole chalmer, d7000, drift, drifted, Drifting, Nikon, nyan, party rock
Subscribe to Drifted
If you like this article why not subscribe to Drifted and we will email you our freshest content for free!