2010 Lateral Drift Championship Round 2
All eyes shifted now to the second round of the 2010 Lateral Drift Championship. After being eliminated in the top 8, Raymond Ronquillo of Team R33 Toyo Tires seeked revenge by being the man on top on the second round for the Pro division.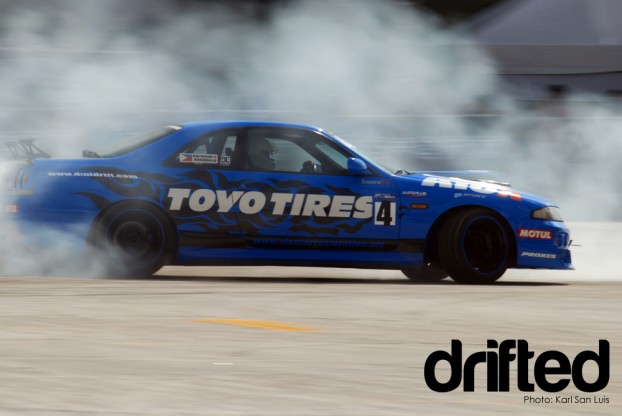 Pacho Blanco in his S13 240SX of Team Autoplus Motul was the man whom he defeated in the finals. Despite that though, he finished off with a second consecutive top 4 finish in hand by finishing 2nd.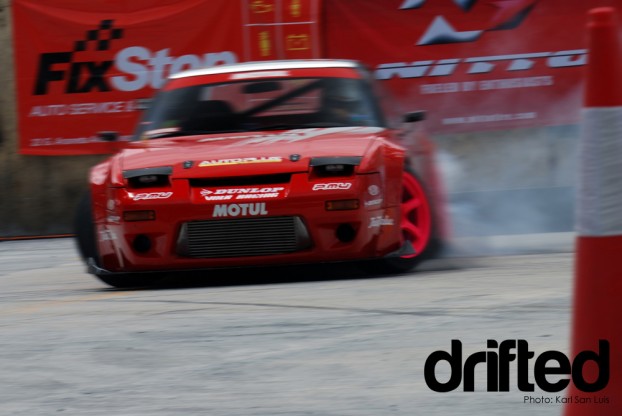 Similarly, Alex Perez of Team Yellowcab completed the podium as he finished again in 3rd in his S13 Silvia.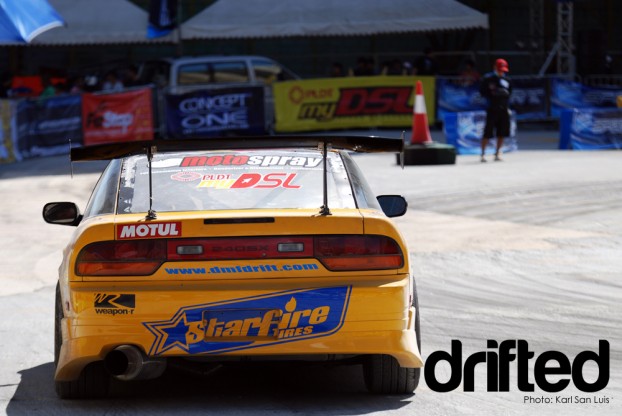 It was an eventful race, because in the Pro division, there were two blown engines for those who had qualified for the race. For Brian Revilla though in the Ultra Racing S15 Silvia below, he slipped again out of contention as the man whom he was matched with was the 3rd place man, Alex Perez of Team Yellowcab.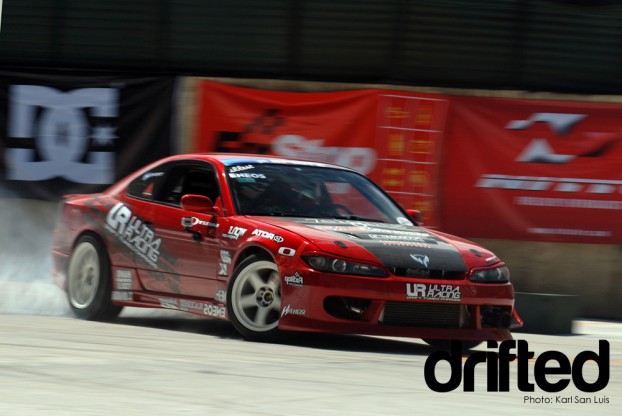 Also for the Amateur division, the two female competitors, namely Gaby dela Merced and Pia Boren, were both eliminated due to ignoring the rules. It was stated that if a leading car understeers, he or she must give way to the following car. It comes in no coincidence that the two female drivers use the same car, an A31 Cefiro of Team DC Shoes - Atoy Bodykits as shown below.
It was a hot afternoon, as the S14 Silvia marches on after beating out one of the A31 Cefiro of Team DC Shoes - Atoy Bodykits.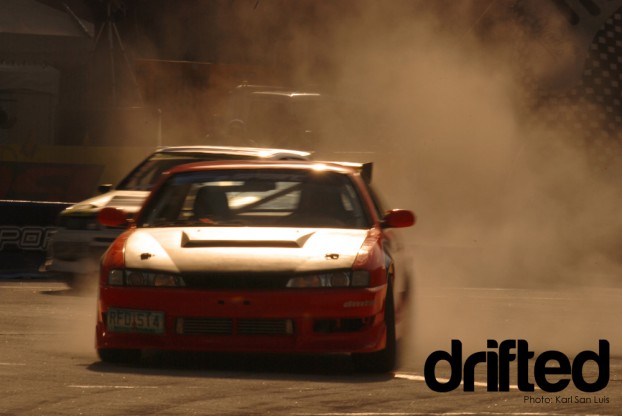 It was surprising too that the nice looking Mazda RX7 of the famous Tuason Racing School was eliminated by a pickup, namely a Mazda BT50 which is diesel powered. The pickup too is also a member of the Tuason Racing School, thereby eliminating his own teammate in the process.
It was all smooth for Ryan Agoncillo, as he marched on to finish high again in the Amateur division.
In the second round, drifted.com's Struan Wallace wasn't able to participate in this event, but hopefully, he'll be competing for Round 3, as the scene moves on to a non-street circuit, specifically in Clark International Speedway. The next round will be on May 22/23, hope you can catch out for the next round!