The Best Nissan 300ZX Wide Body Kits
Are you considering taking your Nissan 300ZX to the next level by installing a wide body kit? We're covering everything you need to know.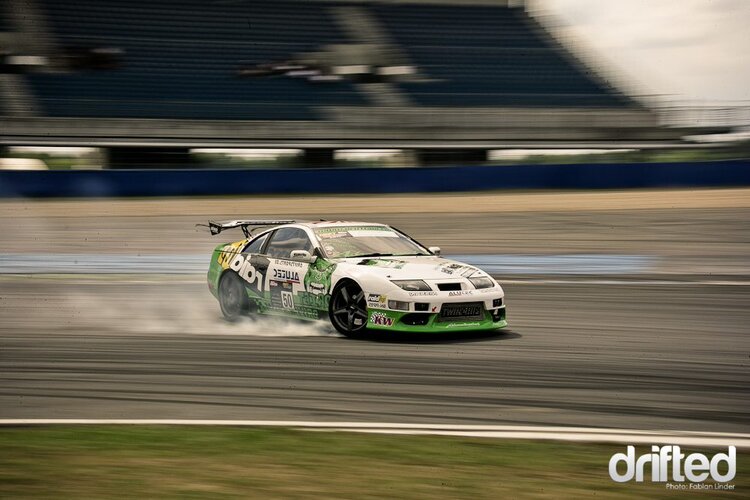 Introduction
The Nisan 300ZX has been with us for decades. Although its looks divide JDM enthusiasts, we love its unique appeal and feel it's arguably one of the best-looking JDM models.
The most popular and most commonly-found 300ZX variant is the Z32, sold between 1989 and 2000 in Japan. This model implements a really timeless design language.
We feel it's somewhat underrated and underappreciated by car enthusiasts, but this does not necessarily have to mean that it is a bad thing. Quite the opposite. Mainly because you can find these for a bargain price. Especially ones that have been somewhat neglected.
With this in mind, the 300ZX makes a fantastic project car. Also, there were almost 100,000 of these sold in the United States, and the rarity factor does not come into play since you can find these cars everywhere.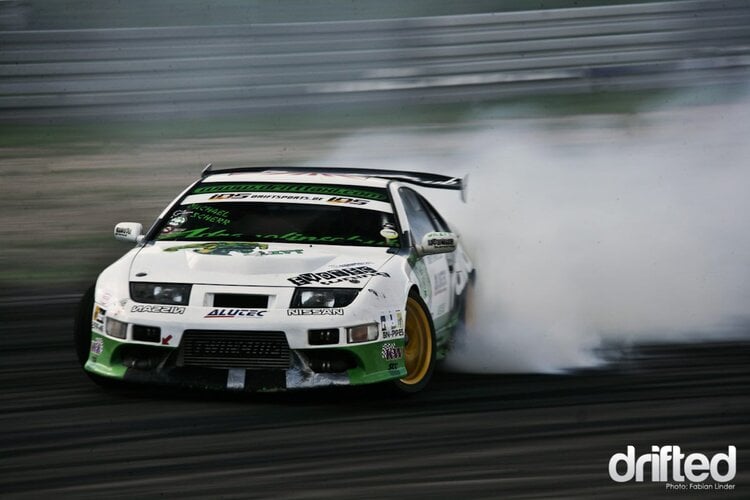 Not to mention that the aftermarket is also really large for aftermarket body kits. Both here in the US, as well as in Japan. So, finding a kit with proper fitment is not a problem. These kits are often made out of fiberglass, so even if the fitment is a problem.
Even if they don't fit, you can adjust them to fit. But before we dive into the 300ZX body kits, let's learn more about the pros and cons of these body kits.
300ZX Wide Body Pros & Cons
Now let's cover some of the pros and cons of the 300ZX wide body kits. There are pros and cons with every upgrade. Similar to the body kits for this specific model.
This is why it is often useful to learn more about the positives and negatives you can expect by installing one of these kits in your car.
Pros
Now let's first cover the pros of the 300ZX wide body kits. What are the positives of installing a kit like this one?
Well, the first pro is probably the looks. Body kits transform a vehicle entirely into something new and different. And this is why people love these kits. Especially the Veilside kits that look phenomenal.
These typical widebody kits implement a lot of different body panels. Namely, front bumper, side skirts, front fenders, rear fenders, rear bumper, rear diffuser, front lip spoiler, door fillers, and front bumper extension options.
In addition, expensive body kits are tested extensively, and they will have a straightforward installation with a smooth transition from one panel to the other. In other words, spot-on transitions.
This is why we recommend to hobbyists and auto enthusiasts that you go for the highest quality molds you can get when it comes to modifying your car. So, you don't have to worry about finish and fitment regarding high-quality parts. But what about the cons, are there any cons of these 300ZX wide body kits? Let's elaborate more on that next.
Cons
Now that we covered the pros of the 300ZX wide body kits, let's cover something about the cons that these kits have. There are also some downsides as well that you have to be worried about.
Regarding the fitment, we can say that these are not like your standard OEM parts, they can have dings and dents, cracks, indentations, and broken tabs. Also, in some cases, not fit at all and does not have an easy installation.
So, you will have to do a lot of prep work and fix these parts to make them fit well.
So, we can say that many of the manufacturers do not have the highest quality molds and they shouldn't even build automotive body parts.
This is why you must go for a body kit that was proven already and has really good feedback and avoid going for some unique widebody kit designs that sometimes cannot fit.
You don't want to throw your money down the drain. This is why choose superior quality with superior durability over something unique but poor quality.
With that covered, let's move on to the 300ZX wide body kits.
300ZX Wide Body Kits
We discussed the pros and cons of installing a 300ZX wide body kit and learned that these kits have positives and some negatives.
Now that you are aware of them, we can move on and learn more about the top body kits that you can purchase right now for your 300ZX.
1. Duraflex Bomber Body Kit
Now let's start with the first 300ZX wide-body kit. And this is the Duraflex Bomber Body Kit. This kit is indented for models between 1900 and 1996 and consists of four pieces.
These pieces include the Bomber front bumper cover, Vader Rear Lip under spoiler, Vader Rear Lip Under Spoiler Air Dam, and the Vader Side Skirts. So, in total 4 pieces. The deep skirts undoubtedly make this stand out from the rest.
The body kit is handmade out of fiberglass. The front bumper has an aluminum mesh grille to complete the look. And as the description says, it is designed with aerodynamics in mind.
But this is just a basic body kit, you don't get wheel arches and other goodies. This is why it is very cheap, costing only $897, and on the second-hand market, you can find these kits even cheaper.
2. VIS Racing Ballistix Body Kit
Now let's cover the second 300ZX wide body kit on our list. And this is the VIS Racing Ballistix Body Kit. So, what is this body kit all about?
Like the previous body kit we covered, this one also comes in four different pieces: The front bumper, rear lip, and two side skirts.
All of the pieces are made out of fiberglass. And we can honestly say that this body kit is probably the best bang for the buck. You can get it for only $769. So, it is cheaper than the previous kit we discussed.
And on top of all, we think that this kit looks phenomenal, and you get a ton for the price that you pay. Now let's move on to the next 300ZX wide body kit.
3. 300ZX KBD Z32 Wide Body Kit
Now let's move on to the next on our list of 300ZX wide body kits. And this is something special, especially when we are talking about KBD Body Kits Polyurethane Parts.
KBD is one of the companies that are most highly regarded when it comes to high-quality fit and finish. But their body kits also come at a steep price of $3,500. So, you better be prepared to pay for these body kits.
As their description says, you can opt for the 2+0 and the 2+2. So, the 2 + 0 will give you a polyurethane front bumper with front lip spoiler, 2 piece polyurethane side skirts, polyurethane rear fenders & add ons, 2 piece polyurethane front fenders, and so much more. All of the pieces come in a black finish.
Overall, this is one of the best kits you can purchase. Compared to the previous two that we covered, we can say that the difference is huge since you get polyurethane parts instead of fiberglass. This makes these parts easier to work on and more durable, and delivers maximum flexibility. Not to mention that they have one of the highest quality control in the business.
4. 300ZX CZP / Zero Wide Body Kit
Let's now cover a true JDM product. This is the CZP / Zero 300ZX Wide Body Kit. And honestly, one of the coolest on our list. Especially for the guys who want something light and don't want to install crazy spoilers on their cars.
I like this kit, and it's not one of your typical widebody kits. In our opinion, this rocket bunny kit probably looks the best for this car. Mainly because it is sleek, and the car does not look like it came from a Fast & Furious movie from the early 2000s.
This means that even though the 300ZX is old, this body kit will make it look contemporary.
Nevertheless, the Zero Wide Body Kit does not include bumpers. With this kit, you only get front and wide rear fenders produced from fiber-reinforced plastic and gas door extensions.
And these kits are meant to be tough. Their service life is long, so you cannot expect to look for a replacement any time soon. But this kit also cost a good penny – around $3,500. But if you can find it at a discount, it will only cost you $1,999, which is a steal of a deal.
Now let's continue with the next 300ZX wide body kit on our list.
5. 300ZX TwinZ Type 1 Wide Body Kit
Next on our list of 300ZX wide body kit products is a product made by TwinZ design products. And this is also another excellent option on the market.
This kit is probably one of the biggest kits in terms of pieces that you can get out there, with 13 pieces in total. And also, a very contemporary kit will make your car stand out and look more modern.
This kit includes 35mm front fenders and front bumper extensions. When it comes to the extensions, you can choose between the TwinZ Design P-Spec 1 v2 and the Jspec extensions.
The kit includes side skirts, door filler, 60mm rear fenders, rear bumper extensions, and gas door extensions.
Overall, the build quality, fit, and finish are excellent, with spot-on transitions. It will easily blend on the stock body, but this experience also comes at a price.
This kit will cost you about $2,999. So, be prepared to pay the premium if you want the best.
Now let's move on to the next 300ZX wide body kit.
6. Veilside Z32 Wide Body Kit
We kept the best for last, and this is the Veilside Z32 Wide Body Kit. If you are into JDM cars, you probably know about Veilside and their work.
Their most notable product is probably the body kit for the RX-7 that was used on the Fast & Furious Tokyo Drift. This body kit is so extensive that it revamps the whole look of the RX-7. But is this the case with the 300ZX wide-body kit?
The short answer is yes. The 300ZX is no exception, and similar to their other kits, the one for the 300ZX is pretty good. Even though, compared to the rocket bunny styling, we would say that the Veilside is a bit dated.
But overall, it is probably the most complete kit out there, with front and rear bumpers, front fenders, rear fenders, and side skirts.
Also, when installing this kit, especially regarding the rear arch. Here comes the skill of the installer into play. Only a highly skilled person can guarantee you an easy installation.
And the price is really hefty; the kit costs about 900,000 yen. In US dollars, this would be about $6,900.
For 87,000 yen, you can get an extra rear spoiler with an LED stop lamp, and if you add another 120,000 yen, you can also get an FRP hood. FRP refers to fiber-reinforced plastic. Also, this kit can only be ordered from Japan.
Conclusion
So, we covered the 300ZX wide body kits that are out there. We discussed some cheap ones and also some expensive kits that exist.
And without any doubt, the Veilside kit caught our eye. This kit is special, and honestly, if you are a die-hard JDM enthusiast, this kit is probably for you.
Other kits that are somewhat comparable are the TwinZ and the KBD kits. Both of these cost around $3,000 to $3,500. Considering the value you get, we think they are worth it.
We would strongly recommend educating yourself about the fitment of these kits before you buy.
One thing is what they promise, and another is what they deliver, so be cautious about this.
Go for the kit that has the most genuine positive reviews from customers, preferably where you can see the kit on another car at a meet to ensure it meets your expectations.