EVENTS: Evergreen Open Drift Part 2
I've seen my share of wall taps, car crashes and wall plants, but I never thought id "get to experience one". One of our Pro Am drivers, Wyatt, was out practicing on the track during Evergreen Speedway's open drift, and towards the end of the event I got a chance to ride along with him.
Up till this point he had been driving fine, and did great at the last event as well. The strange mix of sun and rain on the track made for some sketchy driving and a couple of people before had also spun out quite a bit. Coming off the 3/8th bank for the second time, something went screwy, and we slid into the track wall almost directly at about 40mph. My first crash, and what better place to have it?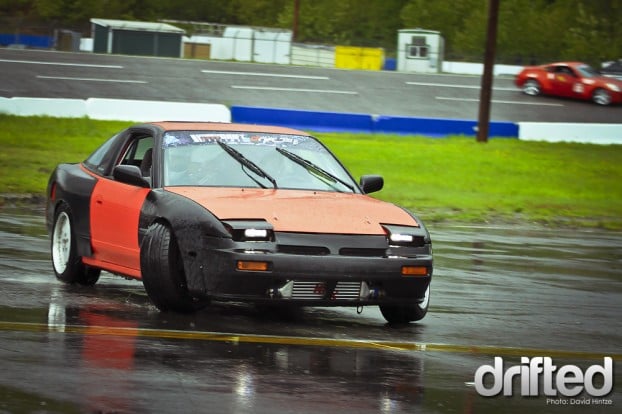 Wyatt's inner rollcage and 5 point safety harnesses did their jobs and left us with minimal injury. Apart from minor lacerations to our necks and my hand we were both able to get out of the car by ourselves. I handed over my camera (yes it survived) to my friend who snapped these crash photos while I was getting a bloody thumb taken care of. The video I shot is at the bottom of this post, check it out, the ending is crazy.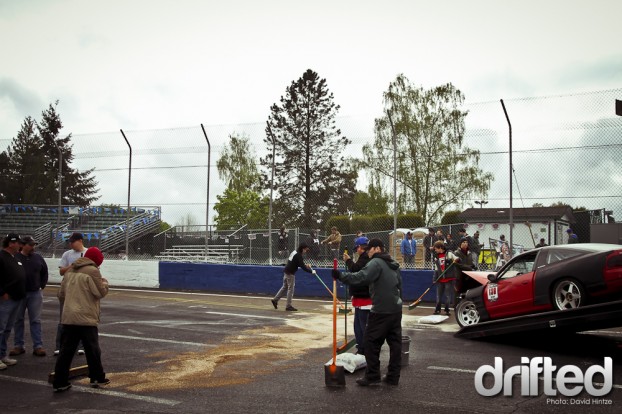 Wyatt has plans for a new build and I have heard word he is picking up a new chassis here soon.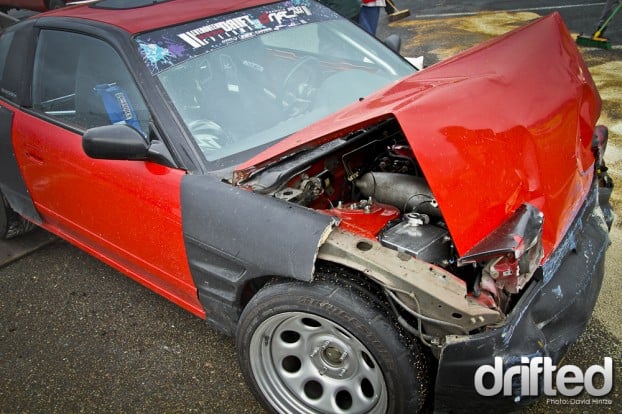 Quick note on in car camera safety, make sure its connected to something! You never expect anything like this to happen while in a car. While the camera strap was around my neck, wrapped around my hand, it still managed to fly off when we hit the wall. Based on the lack of dings, scratches, or any damage to the camera itself, its as if I gently placed it upright on the ground where it came to rest somehow, and that right there is $2k in good news. Canon = Tank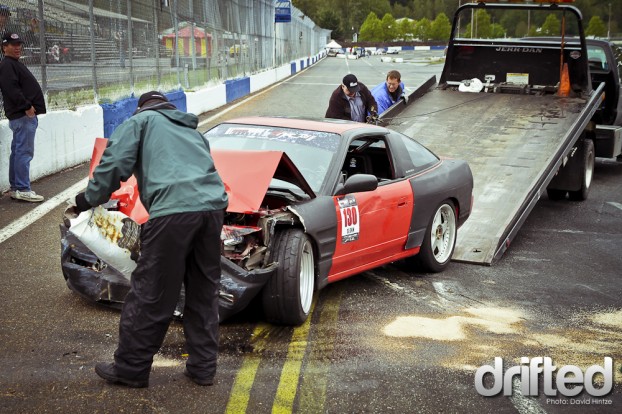 Peep the below video, the impact kills the video.
45MPH Into Wall – Canon 7D Crash Test from David Hintze on Vimeo.