DRIFTING EVENT: Street Driven Tour – Atlanta, GA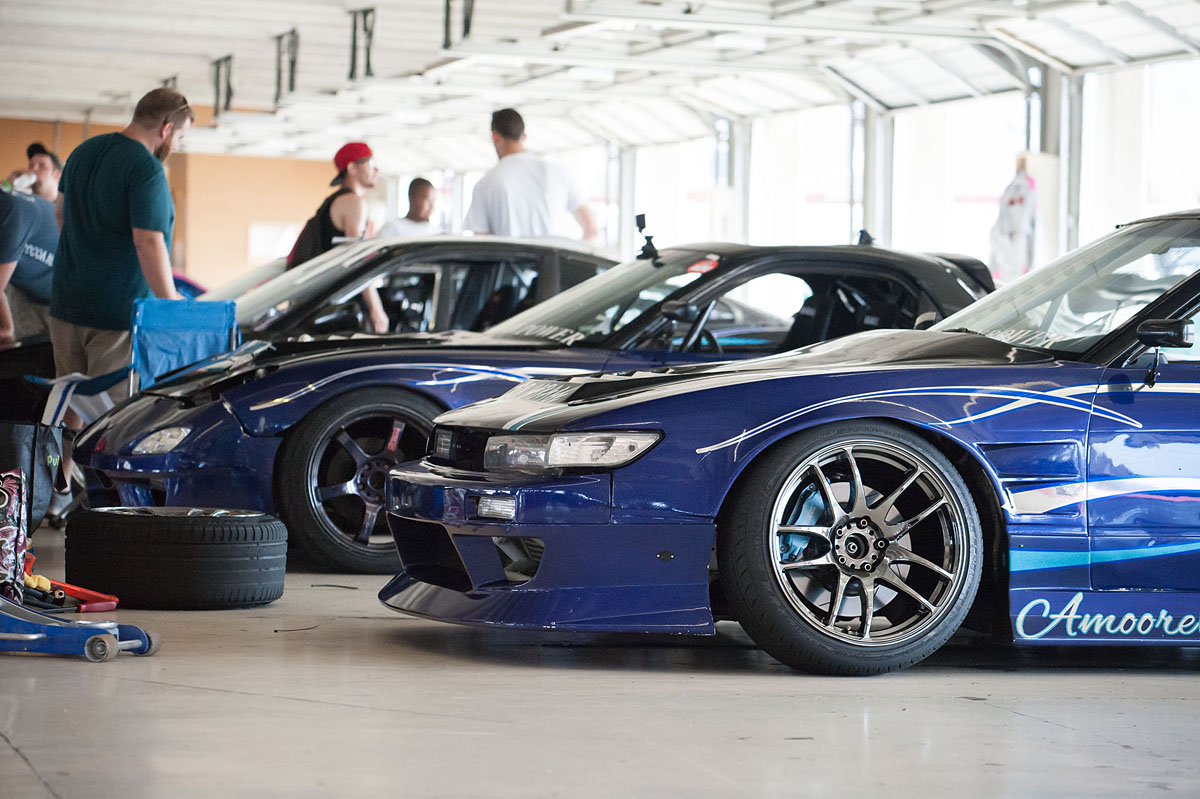 Manhattan Beach, Calif. — Sept. 13th, 2016 — Proving once again that the Atlanta area is host to some of pop-automotive culture's most dedicated fans and participants, Street Driven Tour and Southrnfresh were greeted by record crowds at Atlanta Motor Speedway in their second joint effort in as many years, bringing a full day of drifting and related festivities in their wake.
You can check out two previous Street Driven Tour events covered right here on Drifted:
– DRIFTING EVENT: Street Driven Tour - St. Louis
– DRIFTING EVENT: Street Driven Tour x HyperFest @ Virgina International Raceway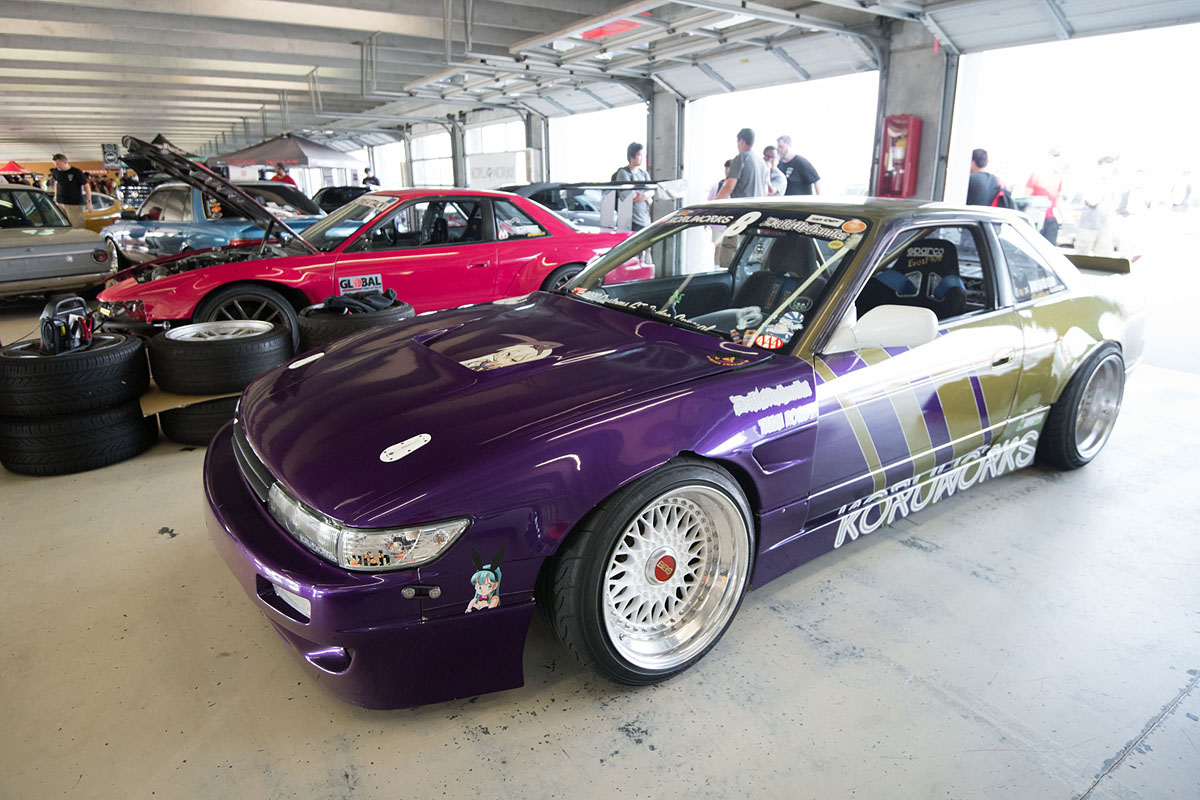 Each of Street Driven Tour's four national rounds combines a full day of open-to-all, bash-style drifting with professional drift ride-alongs, a show-n-shine (coordinated in Atlanta by Southrnfresh), vendor alley, signature Drift Mini Games, a burnout contest, attractions for the kids and family, and more.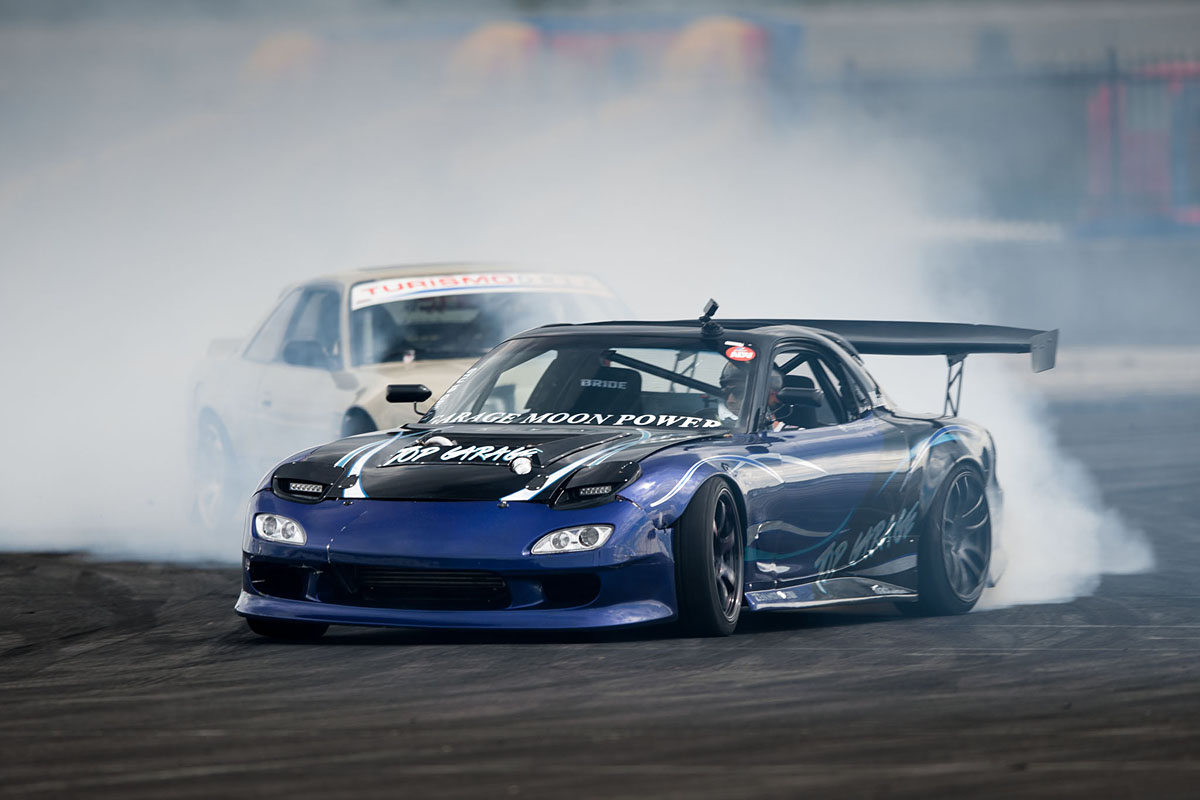 After successful second-year events in the Northeast at Virginia Int'l Raceway, and Midwest at St. Louis' Gateway Motorsports Park, Street Driven Tour's Southern leg kicked off its day of drifting on Atlanta Motorsports Park's drift paddock with demos runs and ride-alongs from Formula Drift pros Matt Powers (driving Chris Forsberg's personal VK56-powered Infiniti sedan), Geoff Stoneback (LS-powered S14 Nissan 240SX), Dirk Stratton (C6 Chevrolet Corvette), and Kelsey Rowlings (Ford 5.0L-powered Nissan S14 240SX).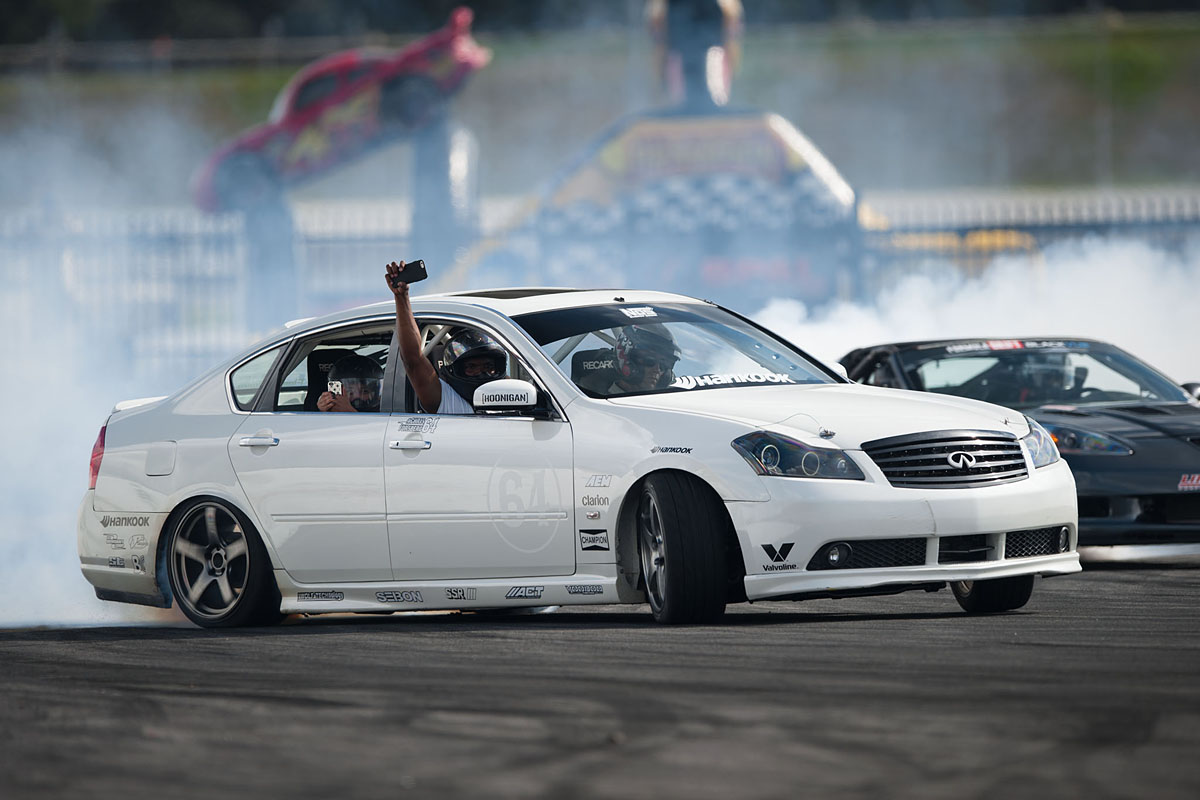 Joining the pros throughout the day were local drifters with skill levels ranging from beginner to advanced, divided accordingly into run groups. As per the bash-style format of Street Driven Tour events, this provided drivers with the opportunity to blast countless solo runs, tandem with other drivers of their choice (even the pros), jump aboard the occasional multi-car drift train, and other assorted craziness. Impressive runs were laid down by Tommy Van Cleef in his white/red/orange JZA70 Toyota Supra, Christopher Miller in his green Lexus SC, Matthew Pollock in the Zenna Tires S14 Nissan 240SX, Jordan Painter (blue Nissan 350Z) and others from the Wild Running gang, Top Garage's Chris Ward and Vincent Moore (blurple FD RX-7 and S13 Nissan 240SX, respectively), the Kuroworks crew (including that pink time-attack 240SX coupe!), and lots more.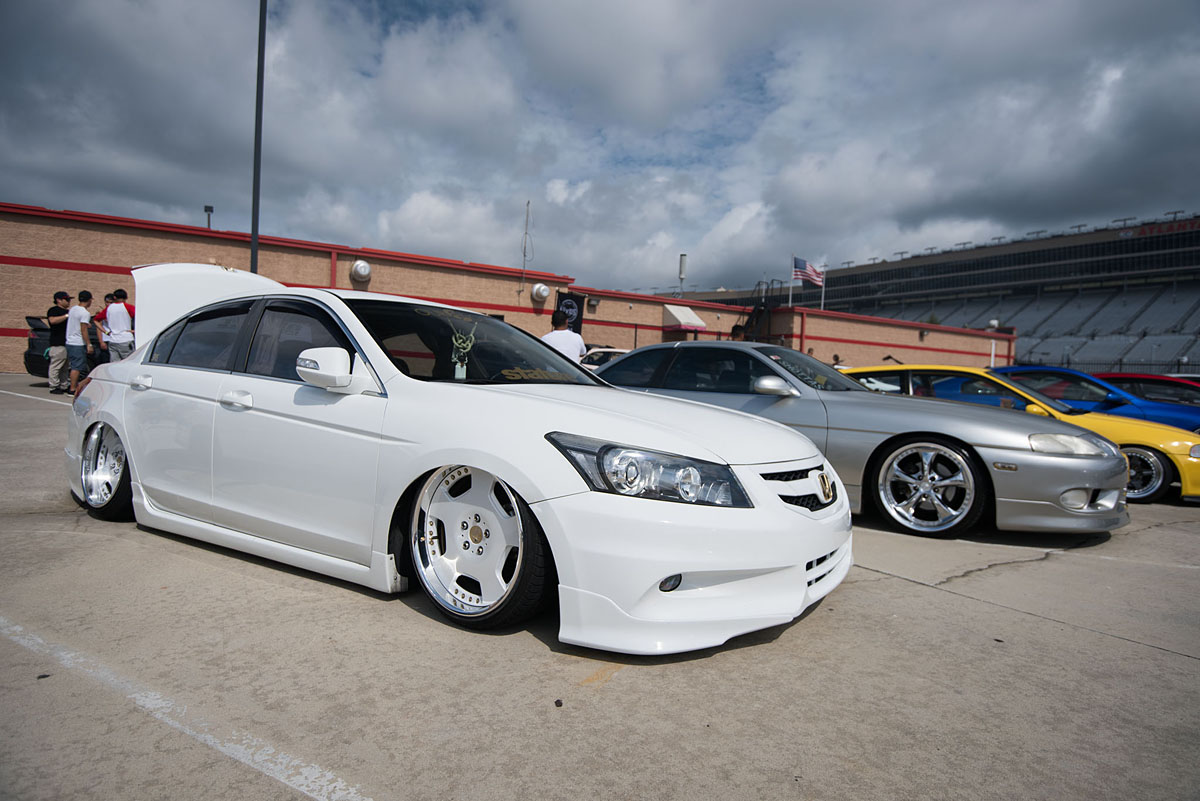 Between the drift paddock and pit garages, Southeast style gurus Southrnfresh worked their magic on the show portion of things, wrangling a large assortment of slammed/stanced, VIP, race-prepped, ratted, restored, and every other assortment of import, domestic and European show machine imaginable. Impressive displays from NYUS, Stature, Slammed Enuff, Bangers, and Dynasty won the hearts and envy of onlookers.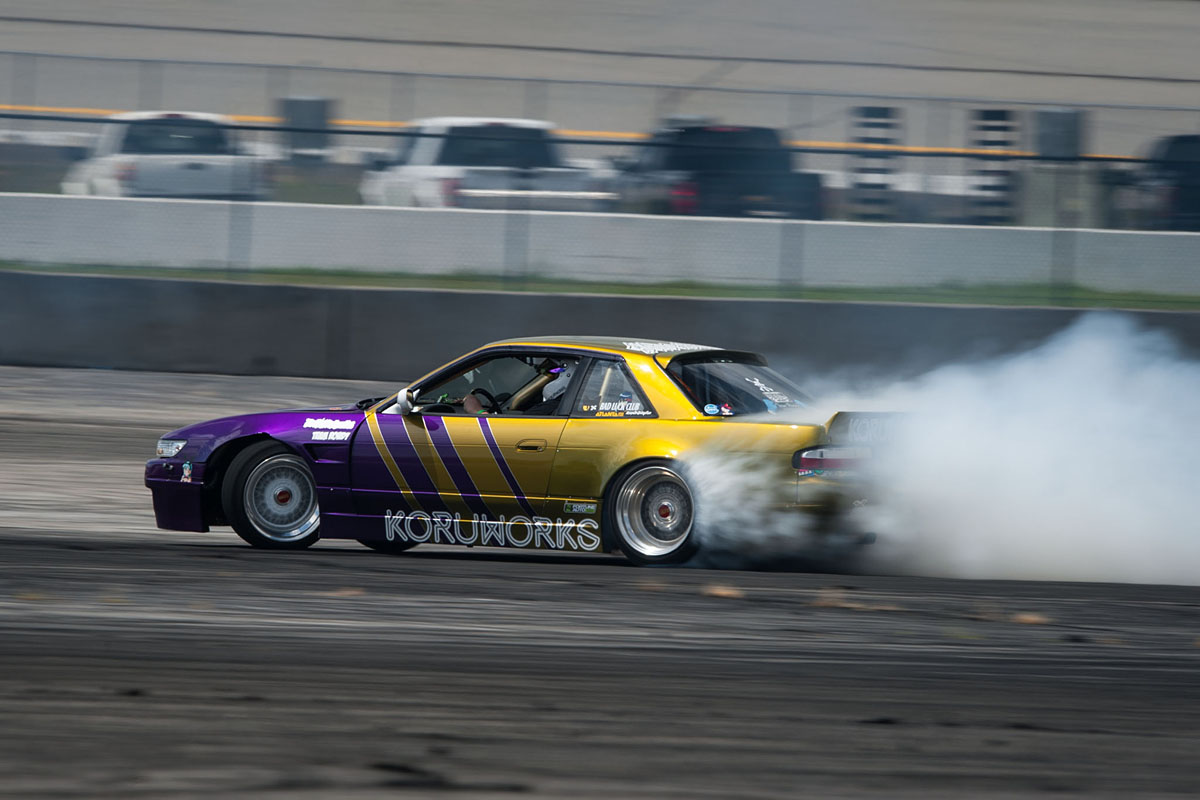 Street Driven Tour's "Drift Mini Games" ensued with a very competitive round of Hard Park, in which drivers slid to rest parallel to a wall of cardboard boxes, competing for who could come closest. Several drivers parked their slide rides within inches of the wall, but in the end, Vincent Moore took the prize with just 4.5 inches separating the wall from his Top Garage 240. The same couldn't be said, however, for Drift Soccer. For the first time in Street Driven Tour history, no competitor was able to sink the tee'd soccer ball in the back of the goal net with their drift machines—not even Geoff Stoneback, who scored a first-ever two goals at the previous round in St. Louis.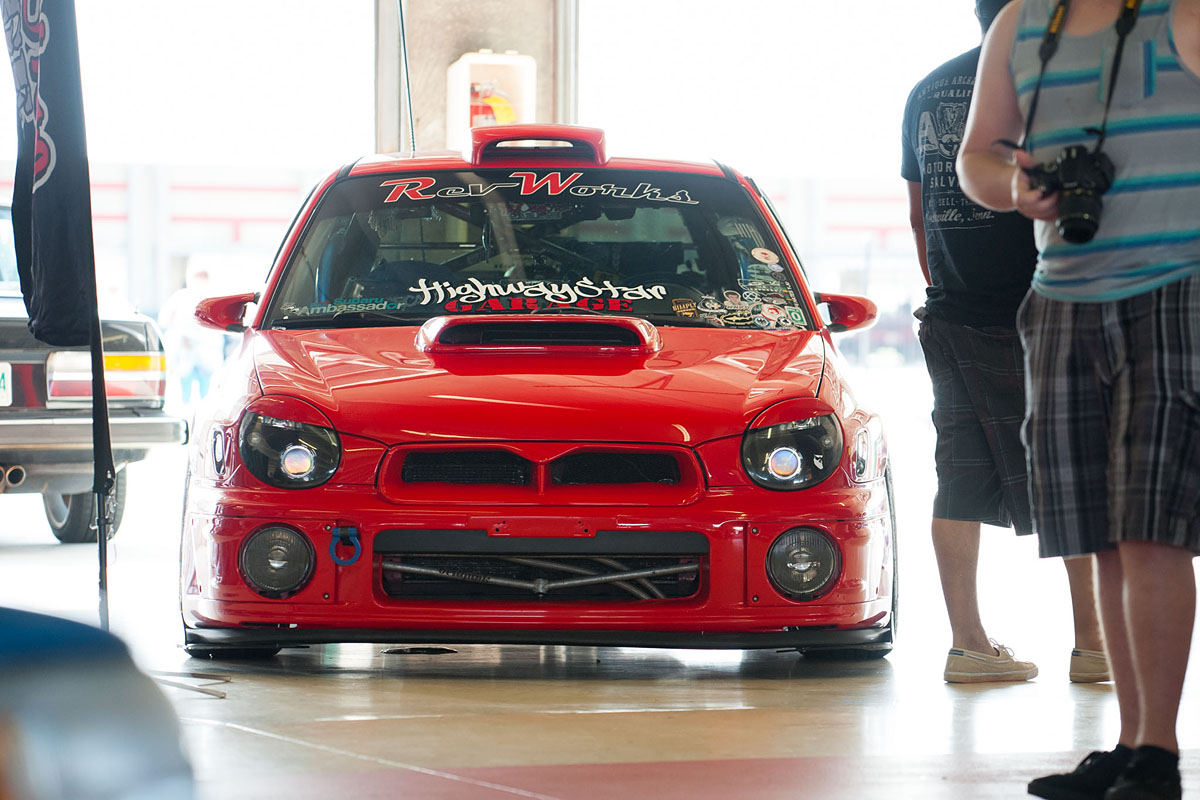 A looming band of showers moved in before the Tire Massacre burnout contest could get underway, bringing a cool end to an otherwise hot summer day, but one that had thankfully delivered on its promised car-culture overdose for Southern drift fans.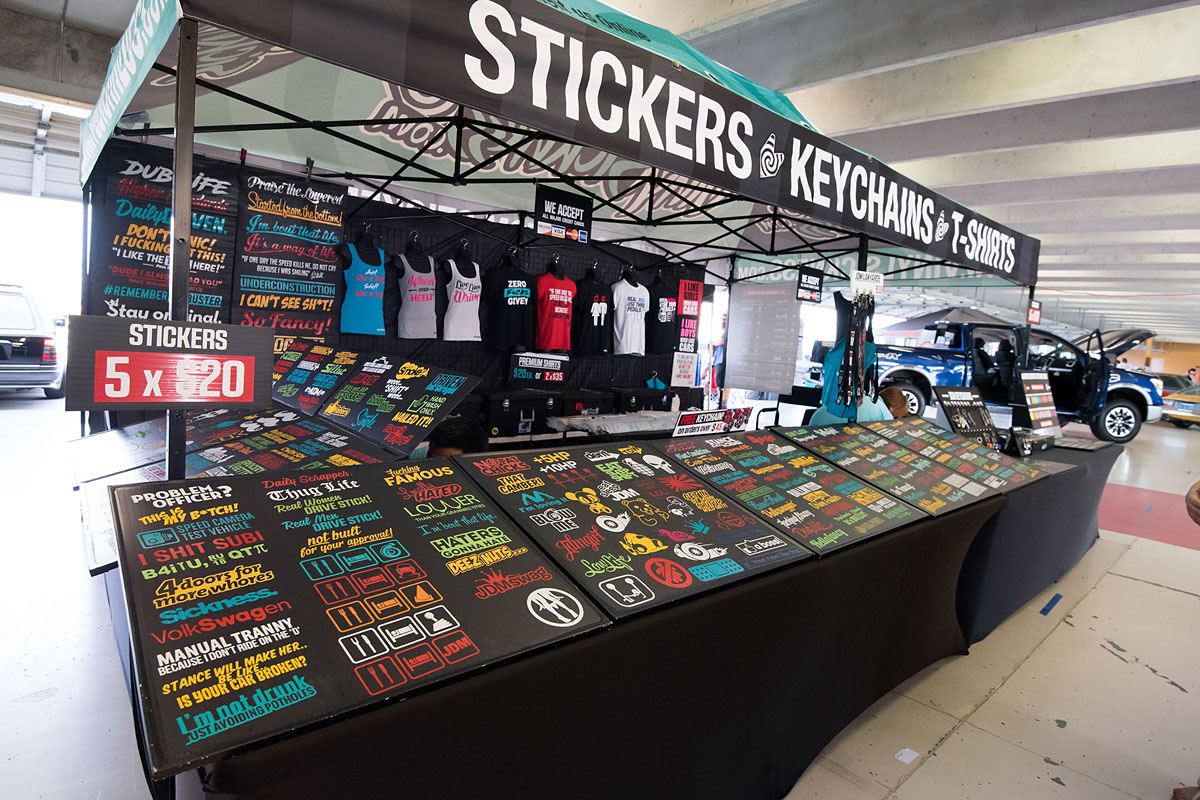 Street Driven Tour partners with StanceWars Elite and Supras Invade Las Vegas (SILV) for their fourth and final event for 2016, at Nevada's Las Vegas Motor Speedway on September 24th. To learn more, and to be a part of the drifting festivities, visit: www.streetdriventour.com
http://www.facebook.com/streetdriventour
http://www.instagram.com/streetdriventour
http://www.twitter.com/streetdriven1
http://streetdriventour.tumblr.com/
#streetdriven
#streetdriventour