EVENT: EEDC 2 stage @ Riga, Latvia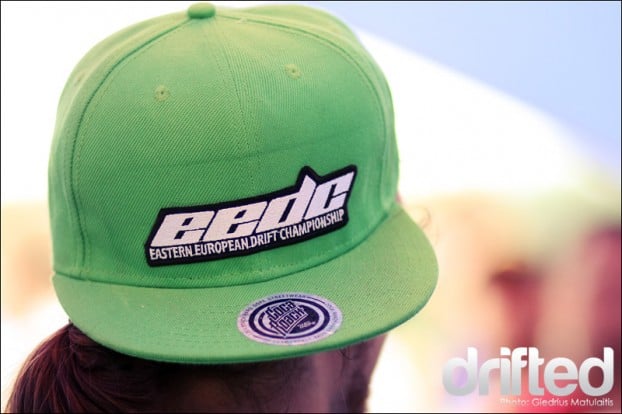 So EEDC 2011 stage two rolled by and what an event…:
It took place in Latvia's capital Riga (a small country with a very deep auto sport tradition) in a track which is very unique in a few ways – first of all it is positioned in a city (guys from Sweden where amazed seeing the tops of the living buildings around). Second, on a daily basis it's a beautiful park for riding a bicycle, jogging, walking your dog or just spending time… and it has a special aura around it which is a bit hard to explain but any "motor head" would feel it! Maybe its like that with most old racing tracks… its nothing like modern track orientated for GT cars, with all the fancy aerodynamics and spectators; its more like driving in the woods – lots of blind corners and elevation changes, and very narrow "safety zones". Extremely difficult and fun to drive, and believe me, local guys know their way around it!
On practice day the weather was changing constantly, so the drivers had their chance to try both dry and wet conditions. The day was long so I had some time to walk around the paddock and check all the freshly built and un-seen cars. Some of them were very interesting:
The Estonians brought an Audi 80 Coupe, powered by an Audi 4.2 liter V8 sitting comfortably under the hood (last year it was with a legendary Audi 5 cylinder just-mid engine), but much closer to the center of the car than we usually see in Audis. Although the car is a bit down on power for this track, the driver was showing impressive skills and was laying spectacular runs.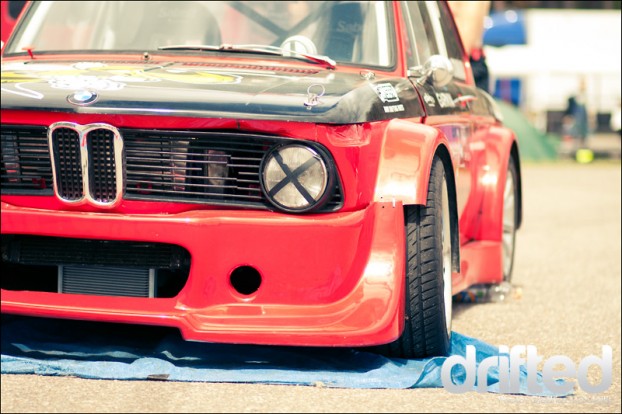 A BMW 2002 (beautiful car) powered by a turbocharged M20 series BMW engine with 2.8 liter displacement. A very potent car, although it unfortunately had some technical issues.
The Swedish guys came back to Riga with 4 cars. An orange E32 seven series BMW, unchanged from last year but still very nice with impressive numbers under the hood; M30B35 turbocharged claiming not far from 600hp and 750 Nm. The driver said he was entering the first corner in fourth gear, when the rotating speed of his wheels was be about 240km/h, and his actual traveling speed was around 120km/h. So do the math how much smoke it generates! It's just a pity that this year, again, he was not able to participate – his turbocharger broke down on a race day…
Another interesting car from Sweden, a Supra mk3 still with a 7mgte engine. The driver qualified for Top16 but on his first twin battle he hit the outside wall on the first corner. Fortunately the damage was not that bad and I saw him still smiling even a few hours after the race.
By the way – Thanks to all Swedish delegation for treating us with loads of Nexcite energy drink (it was really good and is much more drinkable than most!).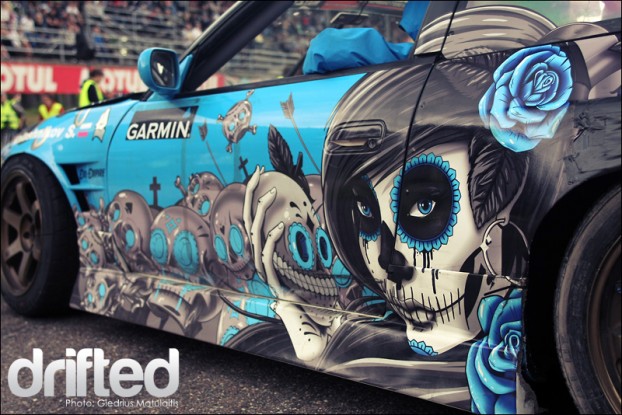 The cars from Russia we saw in the first stage of EEDC, but are still worth a mention: one of the most beautiful ps13's I've ever seen, driven by Kalashnikov (yes his surname is the same as the famous constructor of the AK-47). Also a GDB Impreza with a BMW E39 M5 engine: the driver was performing much better than on his previous visits to Riga but unfortunately his qualification runs were not the best during the weekend. He was just a tiny bit short of qualifying in the Top16 (I think he was 17th). I'm mentioning this because the Bikernieki track to Felix Bekerman is like a personal challenge and I can see how much desire he has to defeat it…
All so a full grid of Latvians: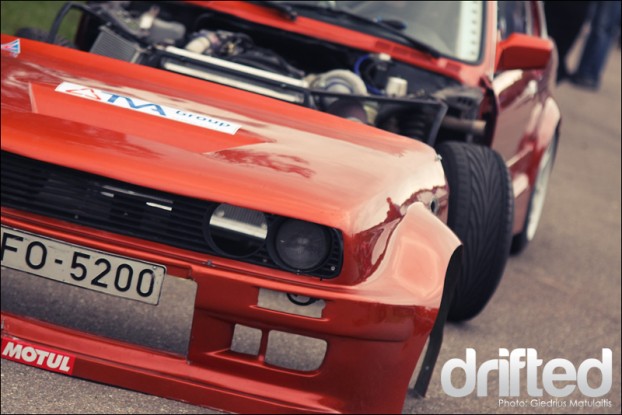 An E30 with a front/mid mounted RB26 (amazing sound), s14 suspension up front, custom body, claiming to have 570hp. It was very fast on the track, but a a bit small in the angles. Well, it was the first outing for it…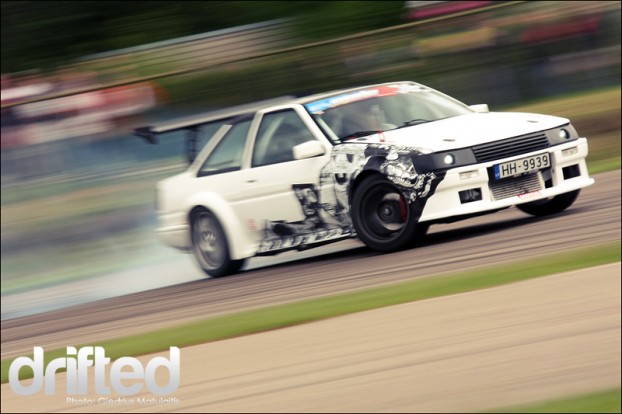 An AE86 with full S14 suspension, SR20 (with variable valve timing and lift head – I don't remember the full code for the engine – VET maybe), an extremely clean build. The owner/driver said it outputs 600+hp, but it also was their first test runs…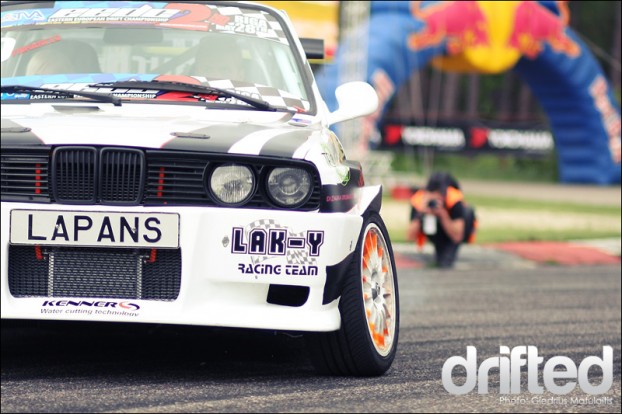 Of course both "Lucky racing" E30's – almost identical only one driven by Gatis Lapans (winner of the first stage EEDC2011) is a bit more powerful, but both average around 400hp, weighing only 800 kg, with 62 degree wheel lock…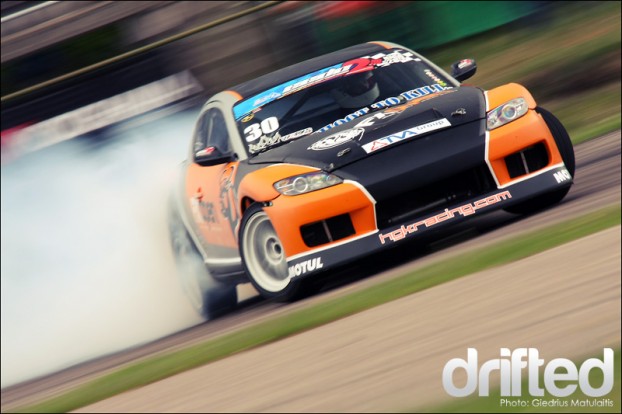 And a former Tony Angelo's RX8 sporting FXOpen livery and driven by EEDC2010 champion Kristaps Blush…
A few cars from Lithuania with the EEDC2010 2nd place winner Darius Balys "Drifter.lt" with his green E34 "Coupe"  (picture from 2010 EEDC Riga's stage, where he is doing a "freewheelie" on a famous jump in this track, went around the world with great success).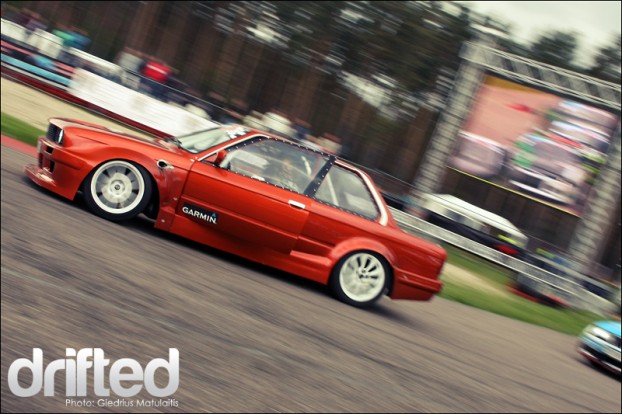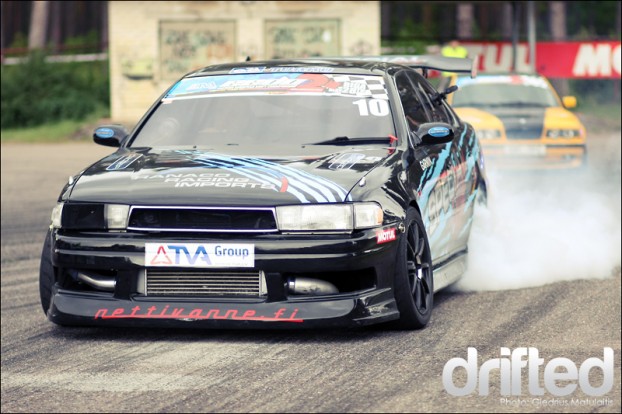 Well these are only few that got stuck in my mind the most. A full grid of 30 cars went to greet the 3000 spectators (the whether forecast said that it was highly possible to have rain on a race day too, it was the reason why spectator stand where not packed up but still healthily full) and around 16k watching on the internet…
And qualification runs began.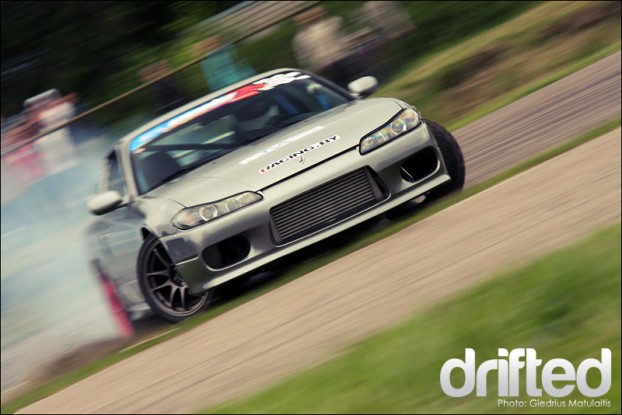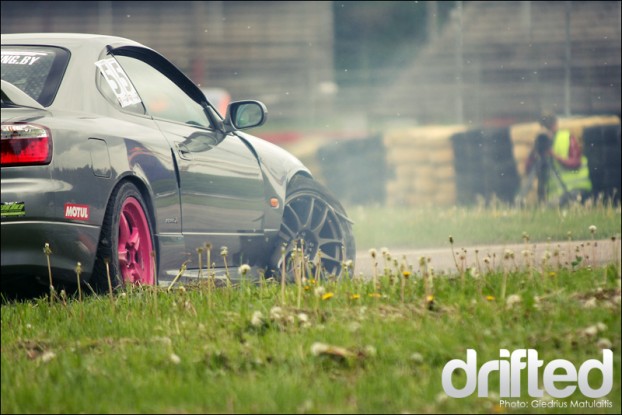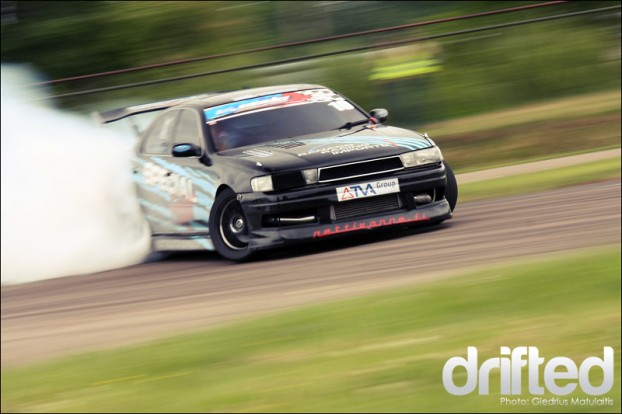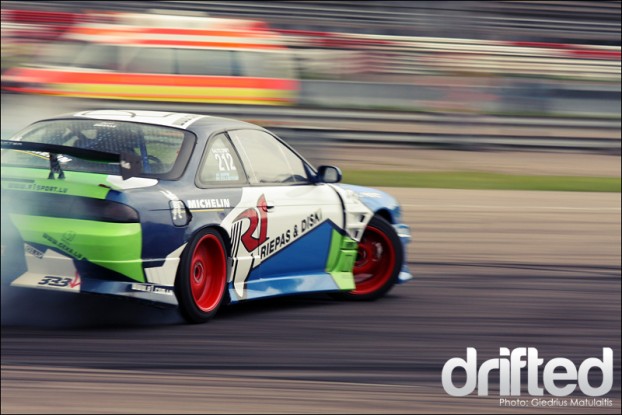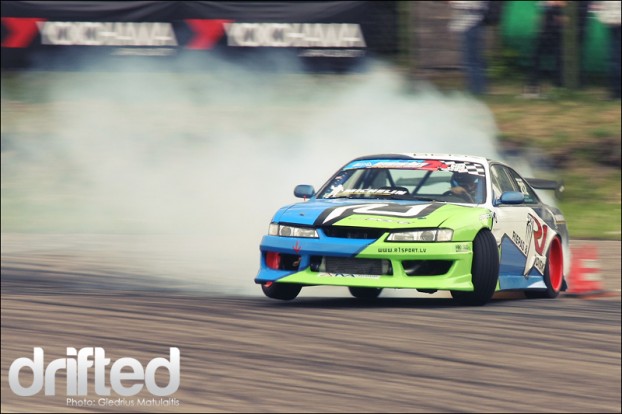 To get in to the Top16 in EEDC is not that simple but here in Riga it is much more difficult…
The lowest scoring run this weekend was 82 for a 16th place and the first 5 places were divided by only tenths of a point: Darius Balys "DrifterLT"
Followed by Two "Lucky Racing" drivers, Eglite and Lapans, then the Swedish driver Andrens Jannson (he was probably the most satisfied driver of the bunch – him and his mechanic… well done fellows!) and Kristaps Blush "HGKmotorsport".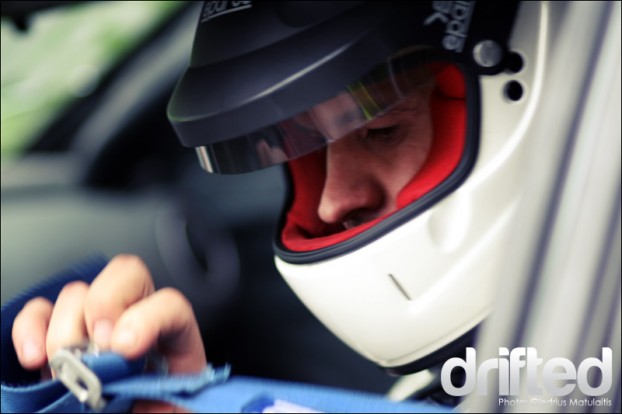 And a 16th place was won by a Russian girl drifter driving a only 280hp 4 door Skyline (she was a bit on a slow side but very consistent fearless and technical – wonder how she will do when she finally receives her LS powered Nissan…)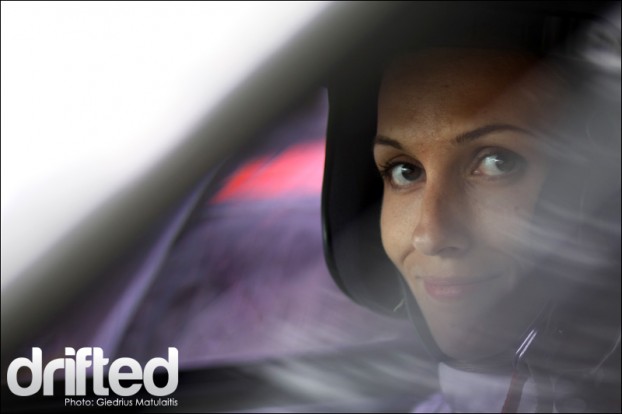 Top16 battles went by without big surprises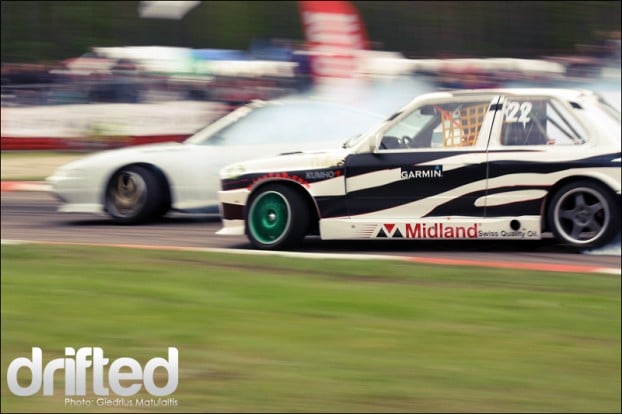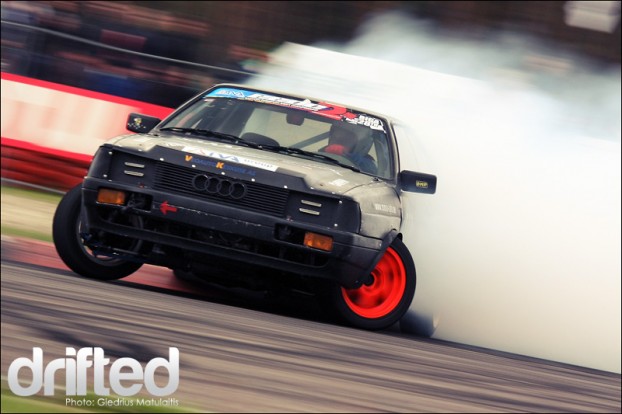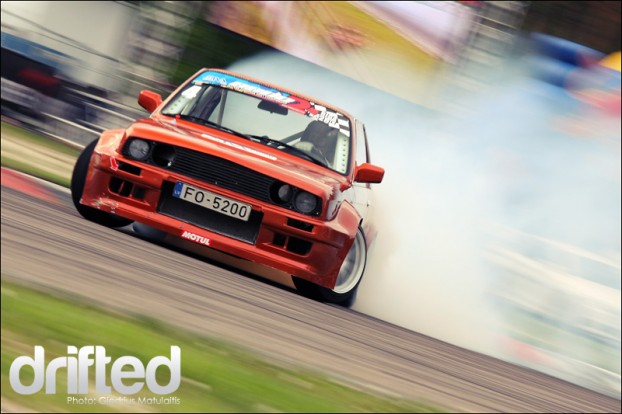 The Top8 was extremely intense and the most memorable battle – Darius Balys vs Kristaps Blush, EEDC 2010 2nd and 1st place winners; they always meet in the Top8 … how it ended – copy and paste on Youtube!
The fight for the only remaining ticket to the finals was between  Janis Lamberts and Gatis Lapans, although Lamberts was accurate like a clock all day (his entry speed varied between 108-109 km/h every run). He lost to Gatis , but still I admire that Lamberts when leading against a much faster opponent (entry speeds for Lapans where around 130km/h) behaved like a true gentleman and entered at 120+km/h and ran one of the cleanest tsuiso runs that day; not a hint of dirty tricks and considering that he is driving a moderately modified e36M3 (around 320hp 1000-1150kg car) against the monstrous e30 of Lapans – Lamberts did a fenomenal job!
So the final was between two "Lucky racing" drivers: and this time the victorious was Eglite , he just sqeezed out a bit more juice out of himself, his car and the track… A world class driving indeed.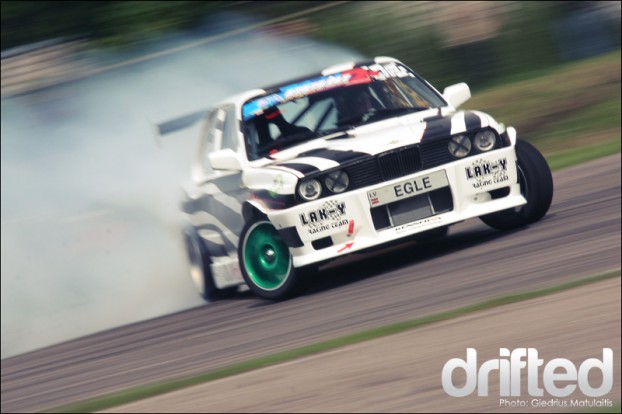 The EEDC caravan travels on this time to Lithuania Kaunas Kacergines racing track on July 2nd-3rd and it seems it is going to be a site to see because every one who wants to fight for the crown must step up there game to oppose both "Lucky racing" drivers and I can assure you – last years leaders are going to…
The fastest way to find latest information on all EEDC events and get answers to any questions is HERE.
Cheers till next time!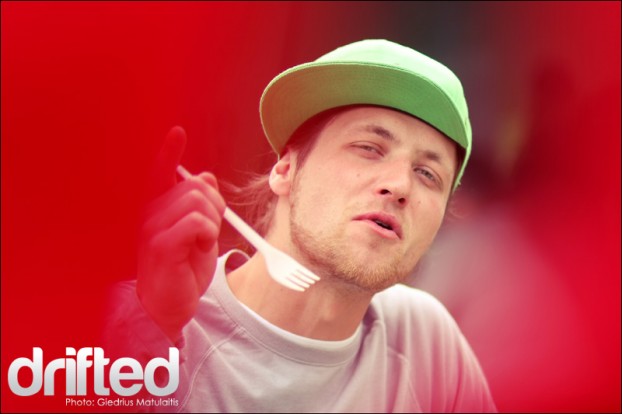 Text: Mantas Kuzmarskis, EEDC referee