EVENT: EEDC 2012, Round 2, Riga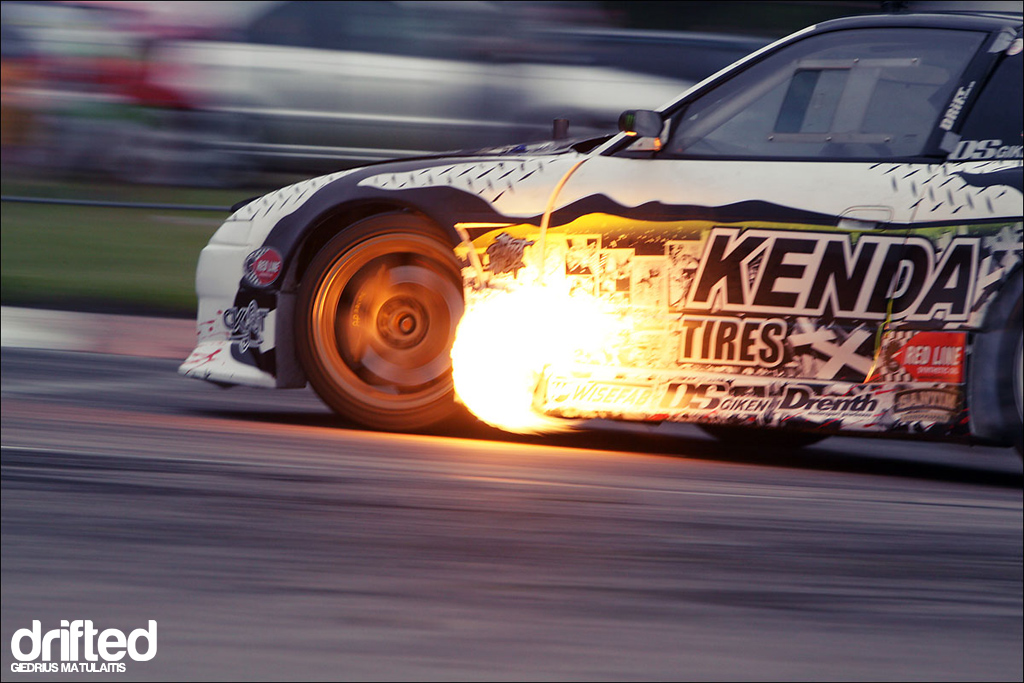 The Friday practice session of the EEDC 2012 second stage was held in Riga, Latvia. As usual there were lots of locals, a big grid of Russians, a couple of Estonians and the first round winner, Dmitry Iljuk (SpecR) from the Ukraine. Only one Lithuanian, Kastytis Alekna D1sport, and a Polish champion, Pawel Trela. So many new cars that weren't at Stage 1 in Minsk; a beautiful old shape LS Powered BMW 6 series, and yet another powerful e36 with a very impressive custom sequential twin turbo system, driven by a very talented Janis Lamberts. A monstrous WEISFAB 2JZ e46 (900+ Nm of torque) driven by a crazy Estonian called Henri Puhmas (remember the black Audi Coupe Sport Quattro lookalike?)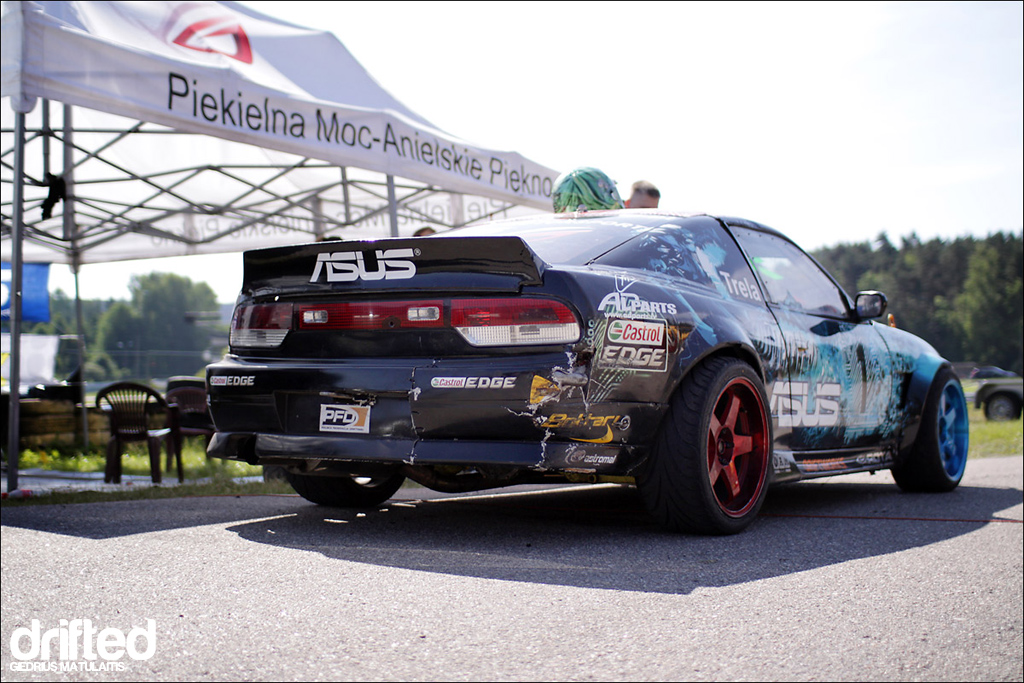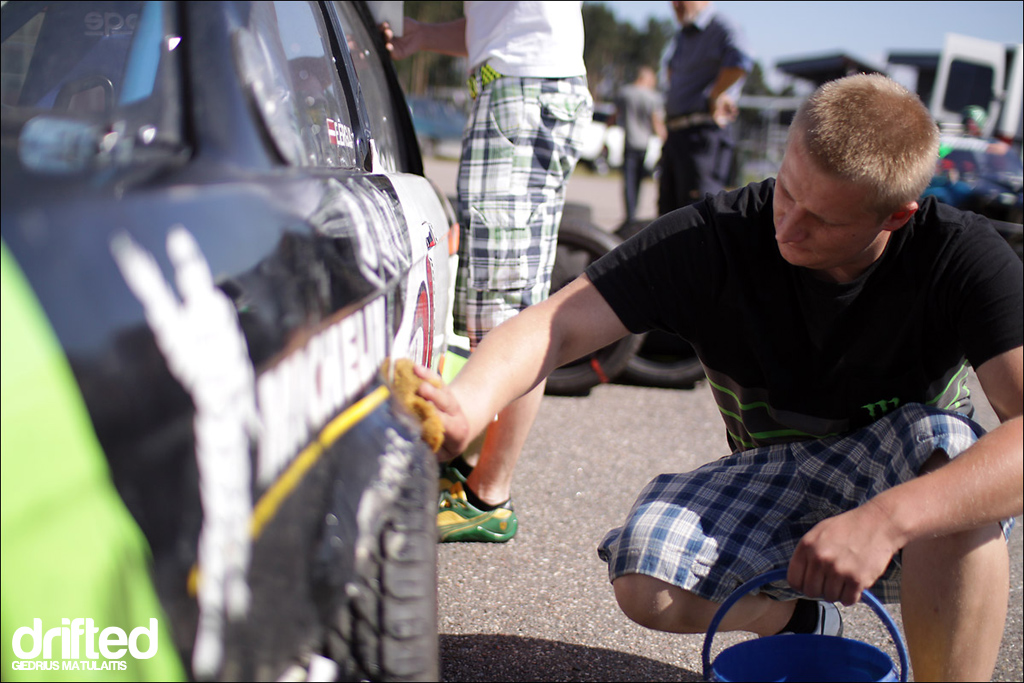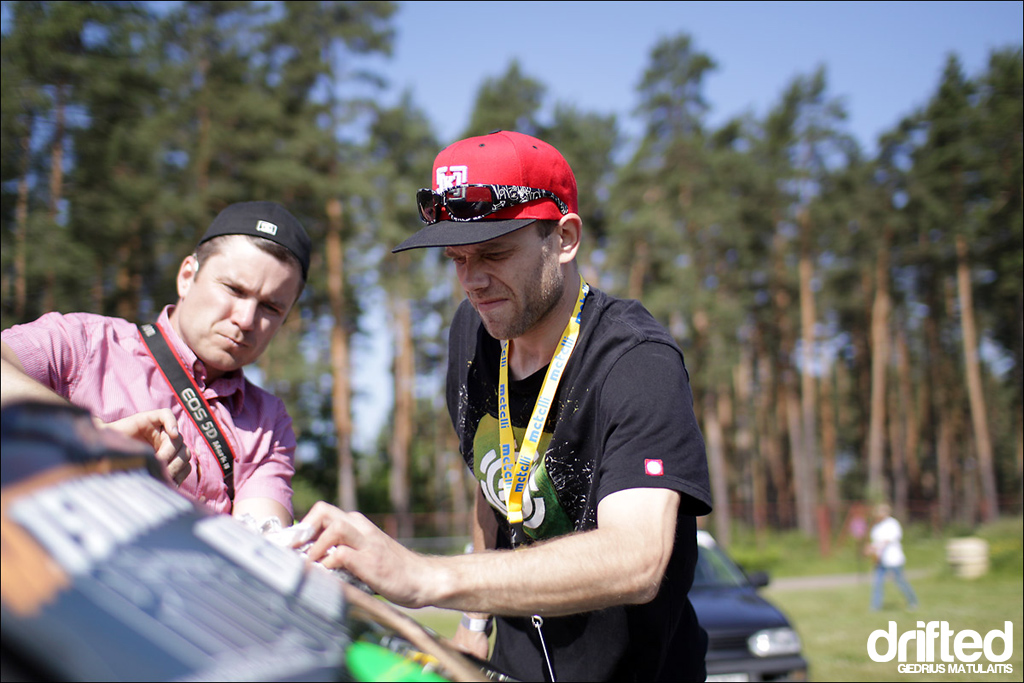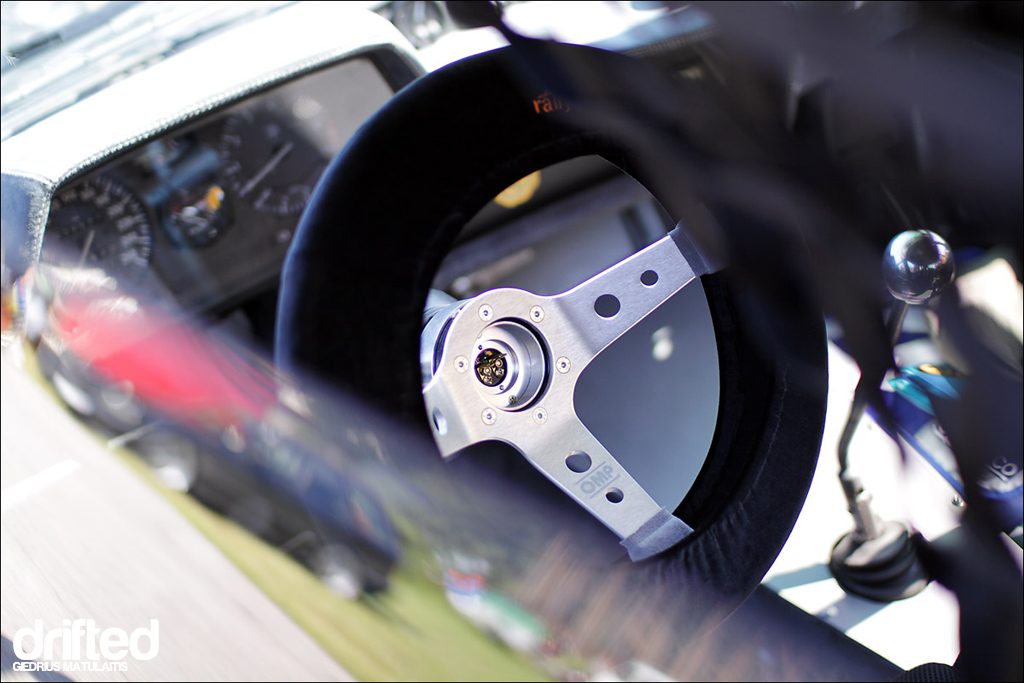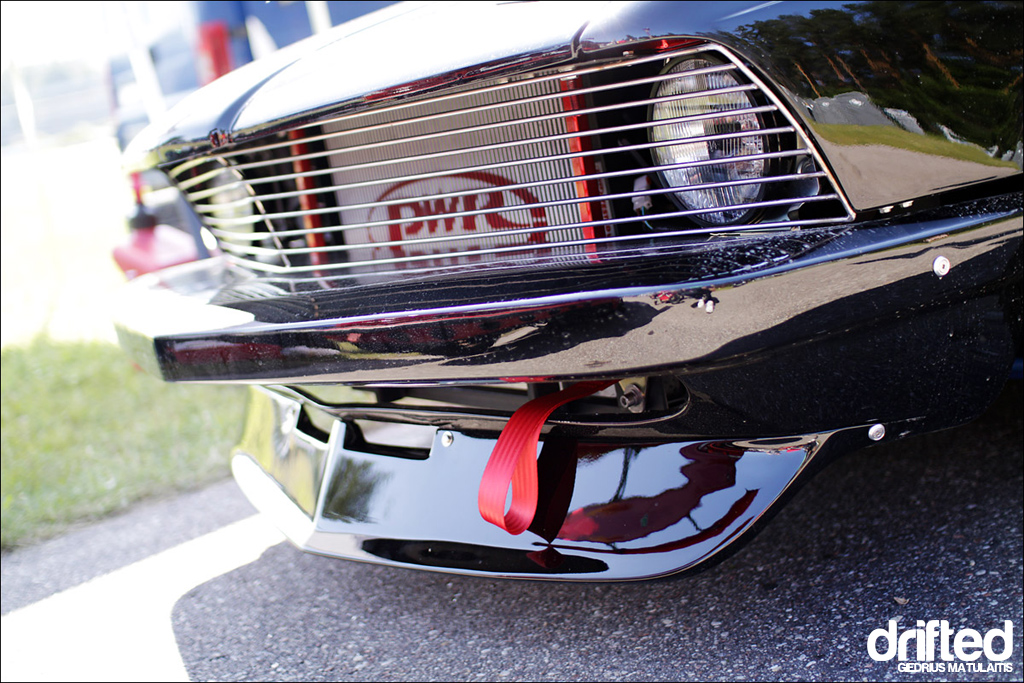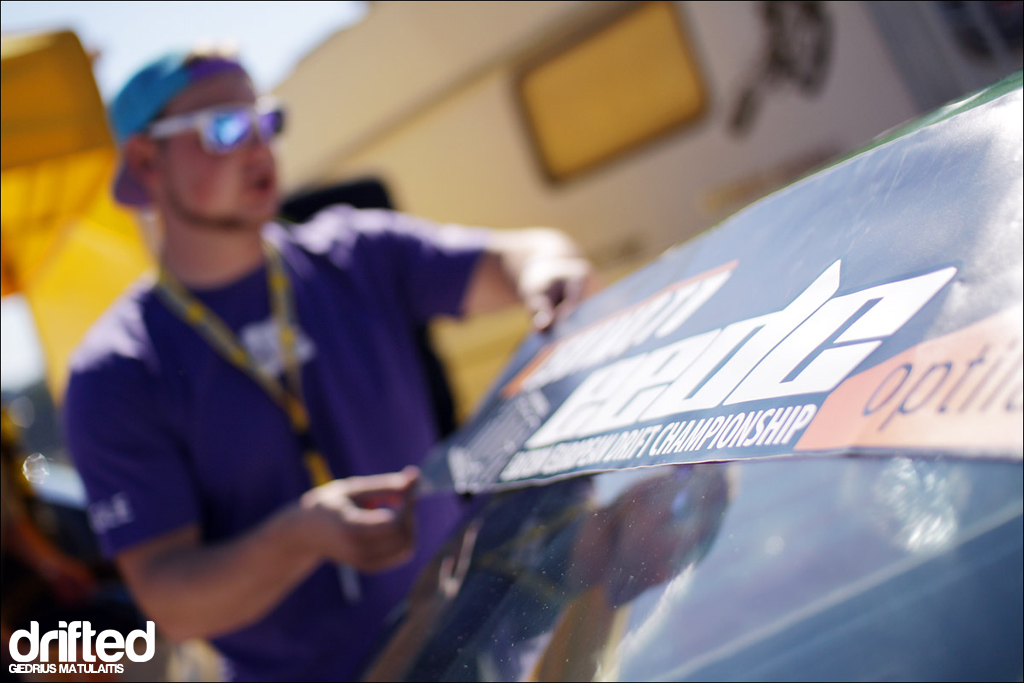 There were also lots of updated vehicles; Janis Eglite with his trusty e30 4.4 V8 that he used to win EEDC2011 title was always a bit down on power , but not this year – he supercharged it and now it puts out somewhere close to 500hp to the wheels (instead of 320 last year). The BMW V8 powered Rover also got a supercharger this year. In all there were 28 well prepped monsters form 5 countries; what a sight!
Unfortunalty nearing the end of the training session while I was standing in the pits talking with the other organizers of EEDC, Trela was doing what he does best; keeping it floored at a huge angle in a cloud of smoke. Suddenly I see the under side of his car flying in the air; what a clean car I thought. The next second the car is stationary and I'm running to the track. Thank God both are o.k, but the car seems to be a wreck. The organizer "HGK motorsport" arranged a car shop to try and fix Trelas car for tomorrow; they managed to do it even before I got to my hotel room for the evening!
Saturday morning brought a fresh atmosphere; everybody was good spirited, the sun was shining, and all the cars were back on the grid. When I came to the track the first thing I saw was Pawel, again super aggressive, right on the edge of tarmac on the first corner. He was throwing his car at the same wall of tires that caught him out yesterday, catching it only centimeters away from it to the next corner like nothing happened; rally drivers are just amazing, he qualified second that day.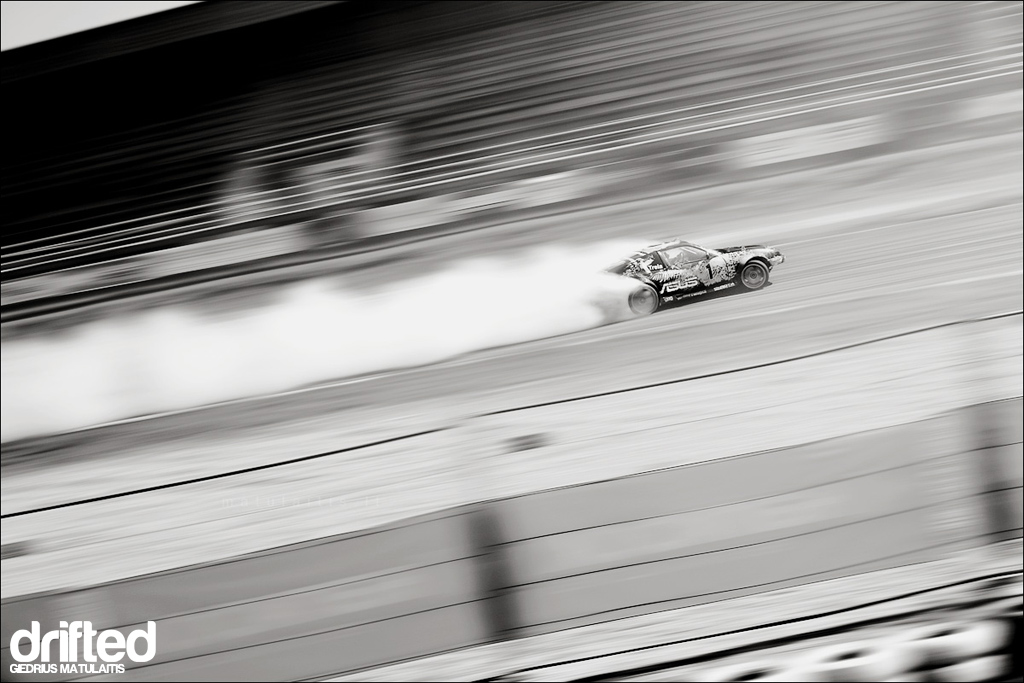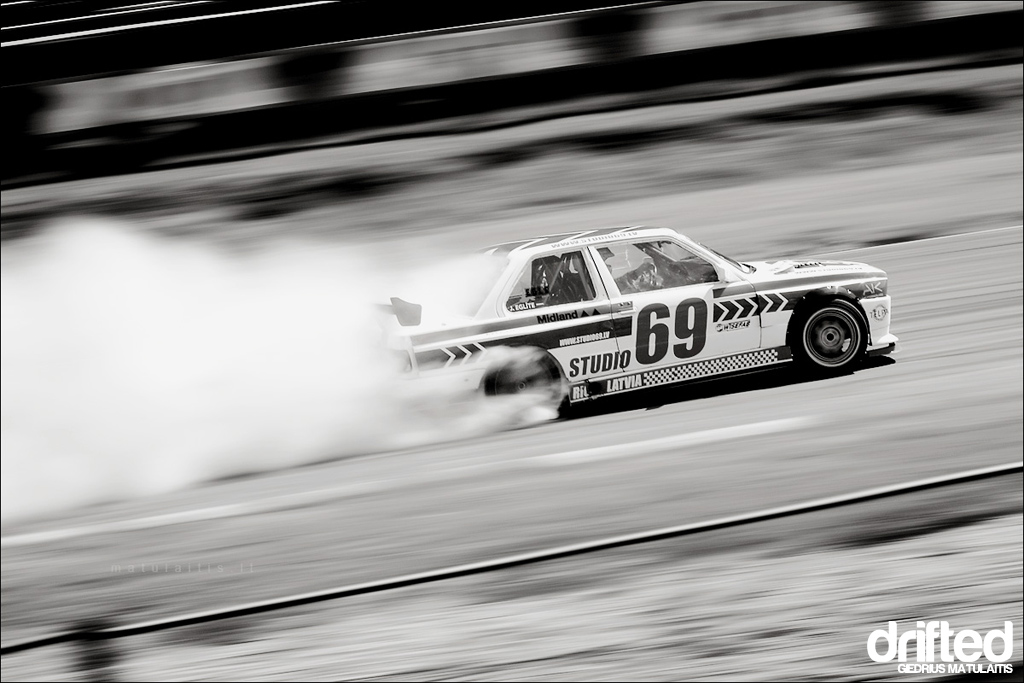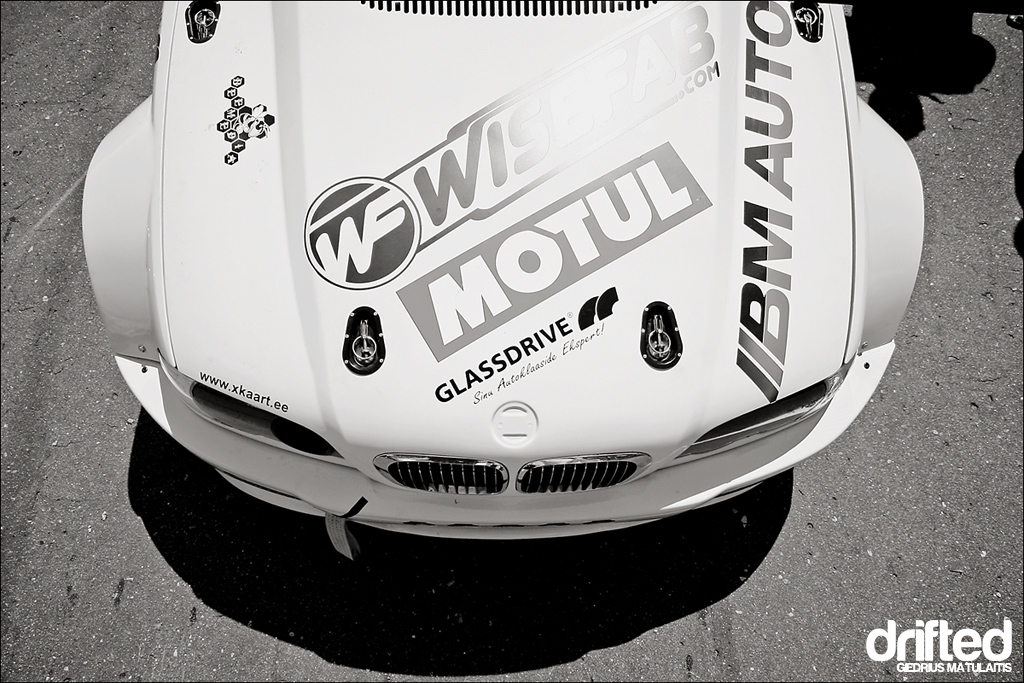 Drivers parade: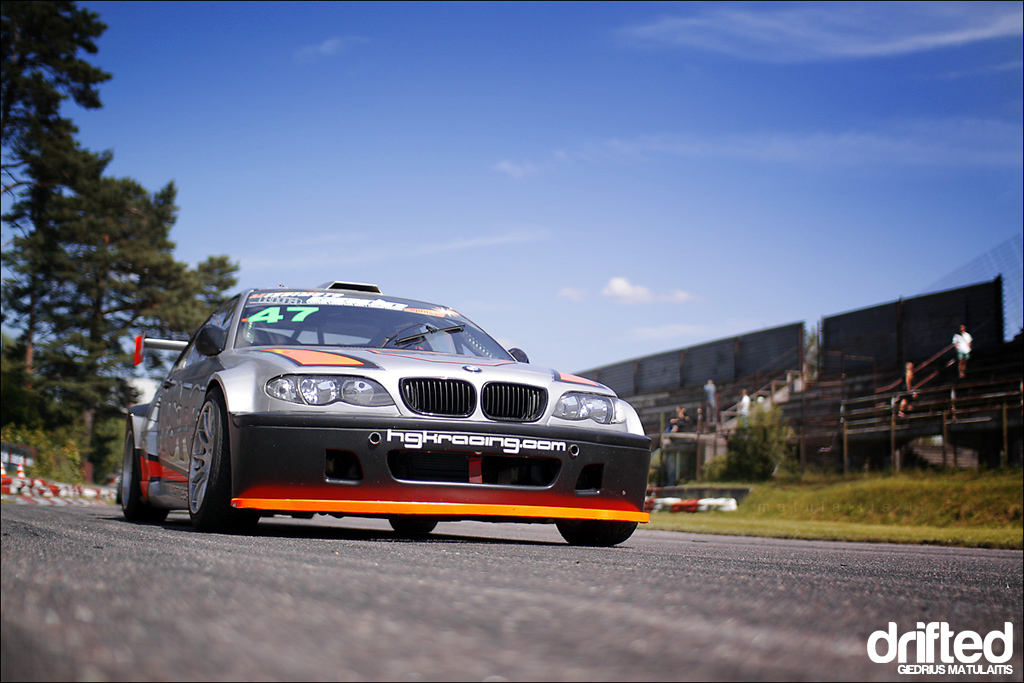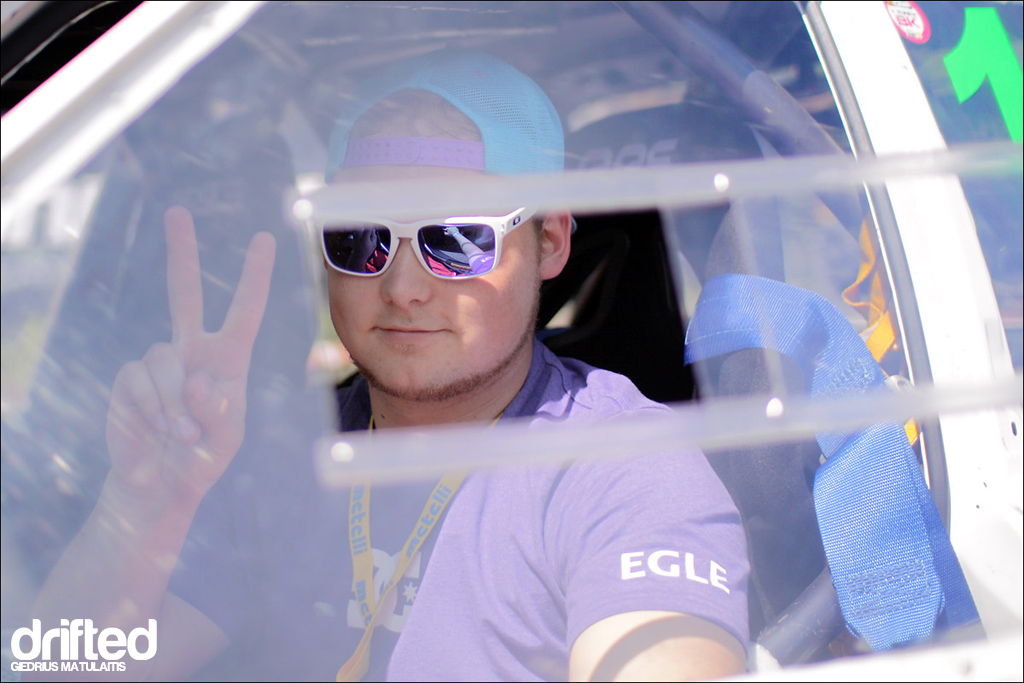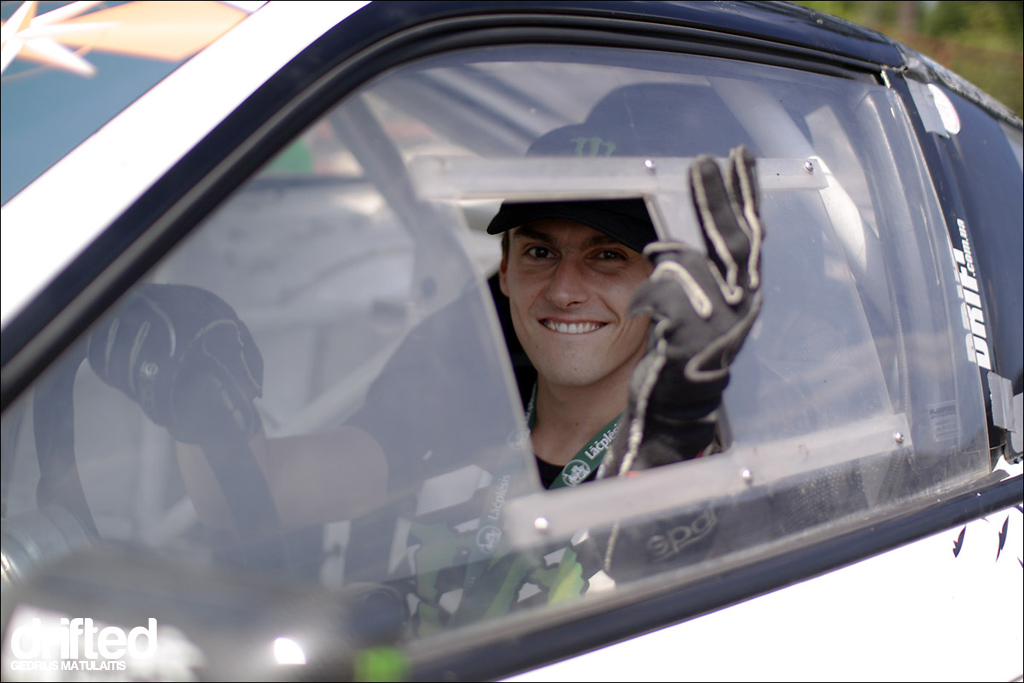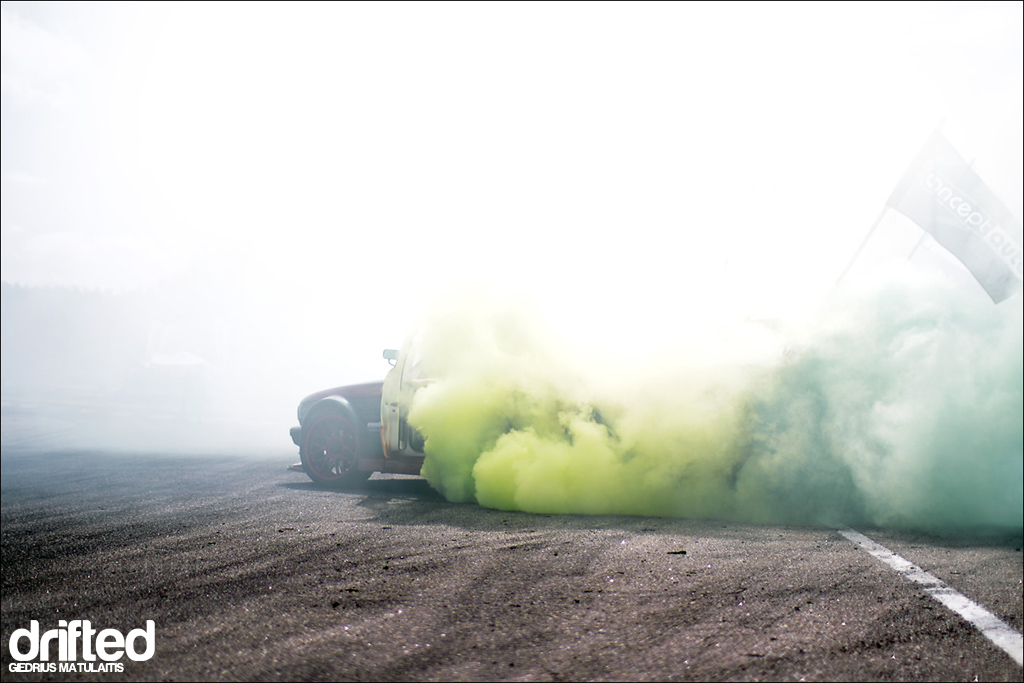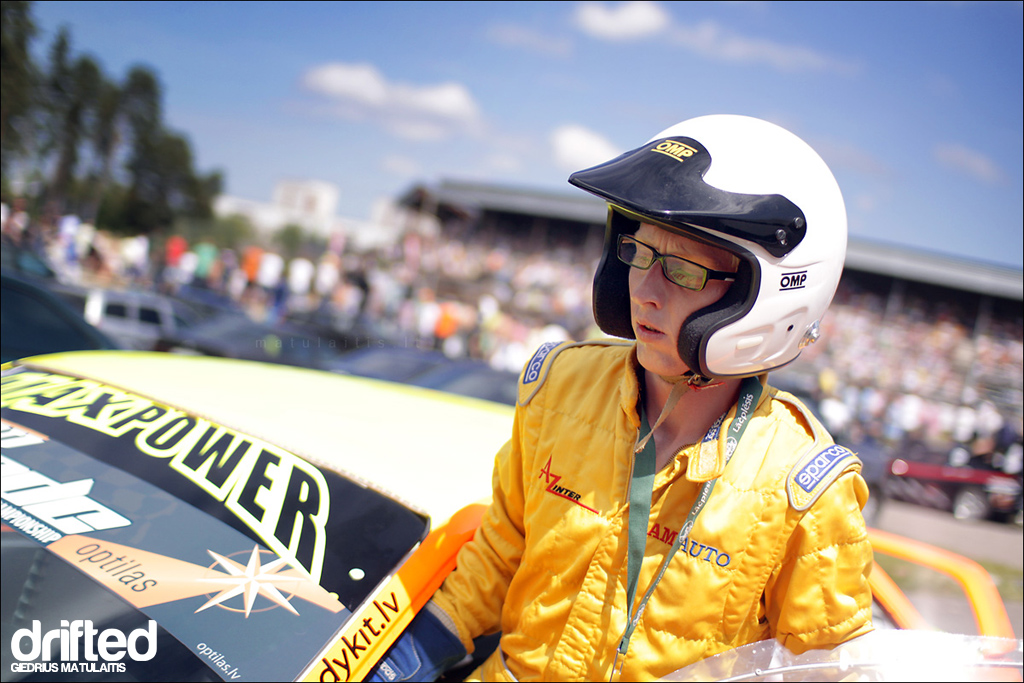 After qualification it was clear that everybody had upped their entry speeds by around 15km/h from last year. It was also obvious that we had to do tandems for two series: The Latvian Championship PRO League TOP16, and The EEDC TOP26. So many tandem runs on a track where a new set of rubbers lasts only 3 runs!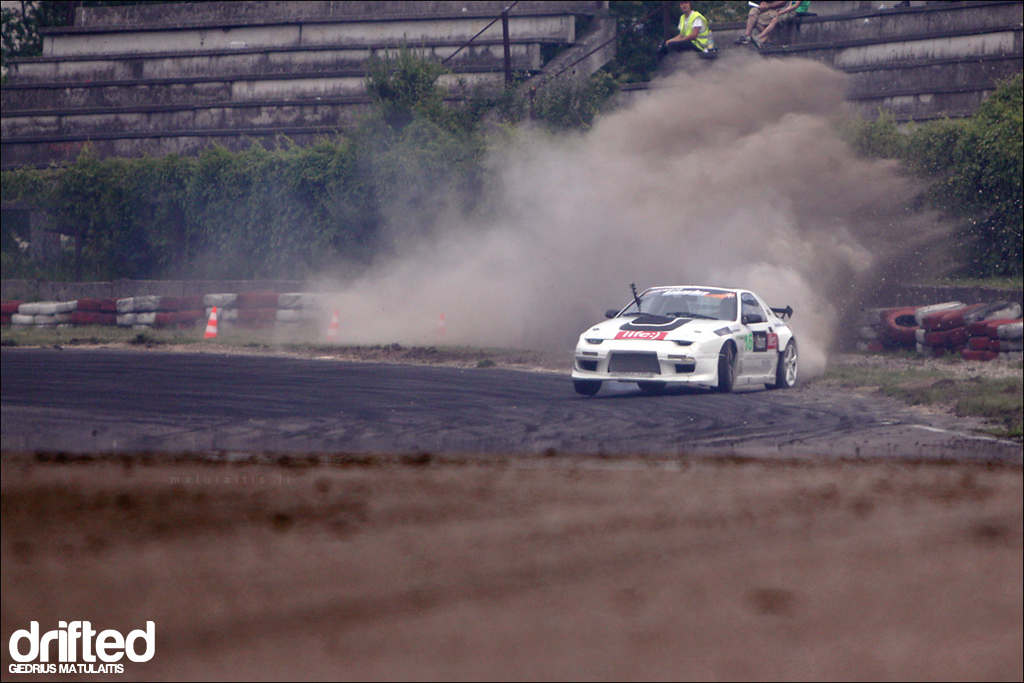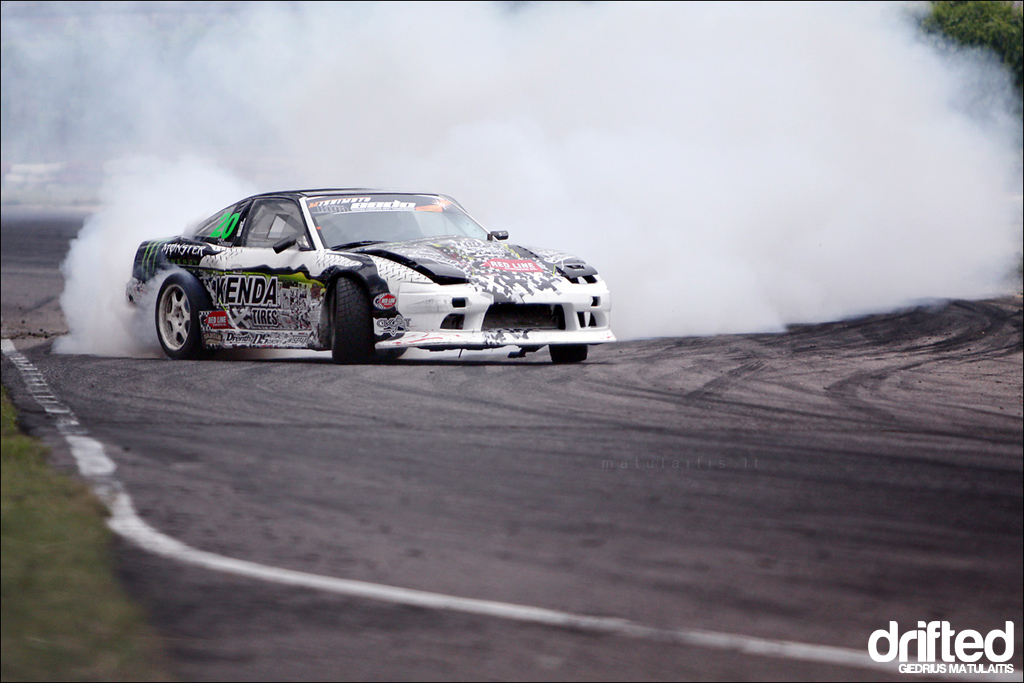 The Latvian Pro Series tandems had a lot of nice battles; I was especially glad for Ivo Cirulis; he's the "Go hard or go home" type of driver that up until was lacking luck. This weekend he and his RB25 e30 looked much more "matured" and he finally got the podium. After these battles we quickly went on to the EEDC TOP26 (top 6 qualifiers automatically go to the TOP16) and there it began: Ivo came in hard and crashed in to the outside of the first corner. Pawel Trela once again rendezvoused with the wall (he came in as hard as he could and the handbrake failed; a damaged brake line). There were lots of very good battles which were difficult to judge.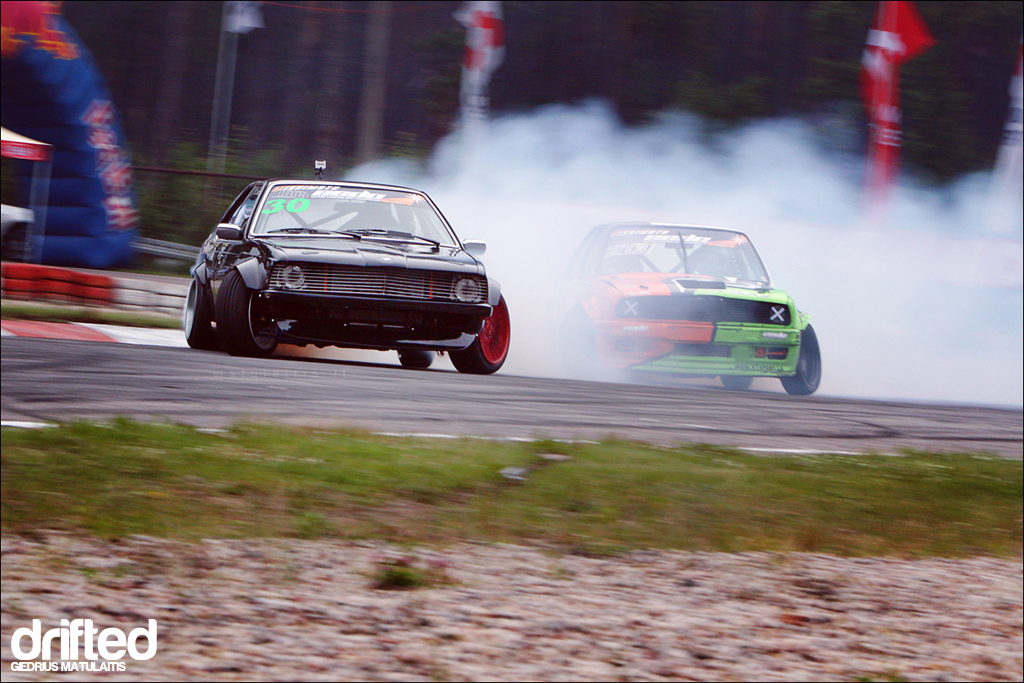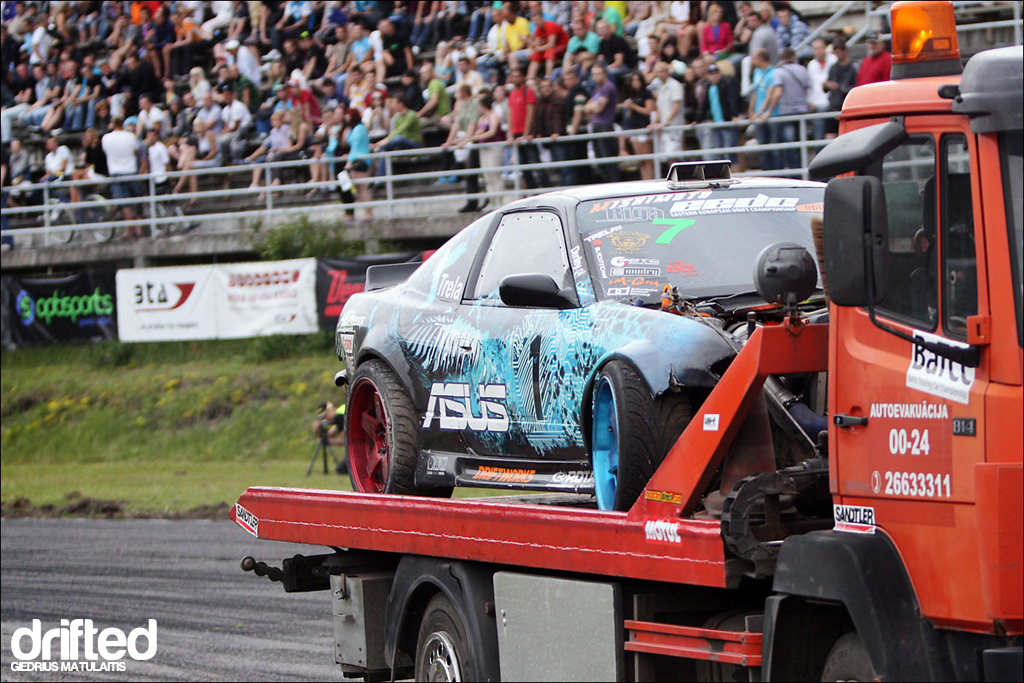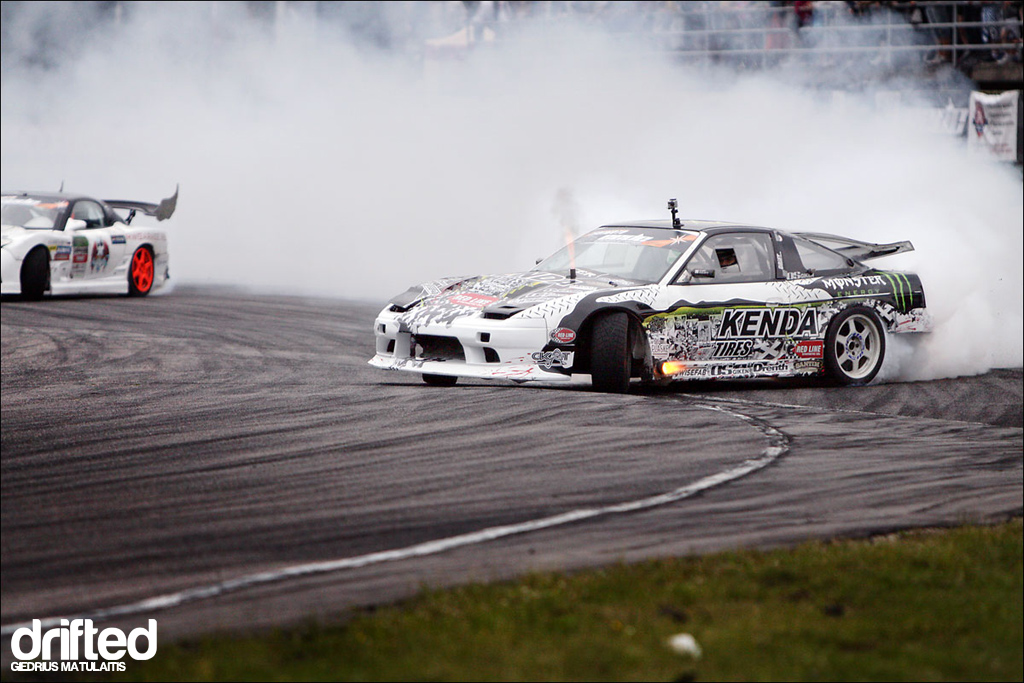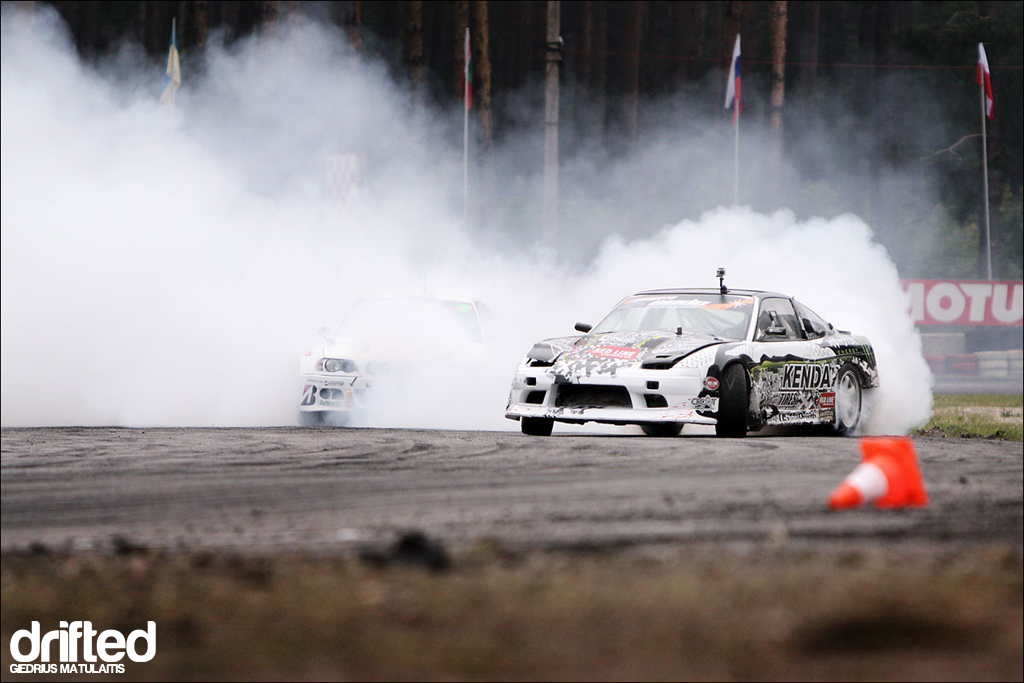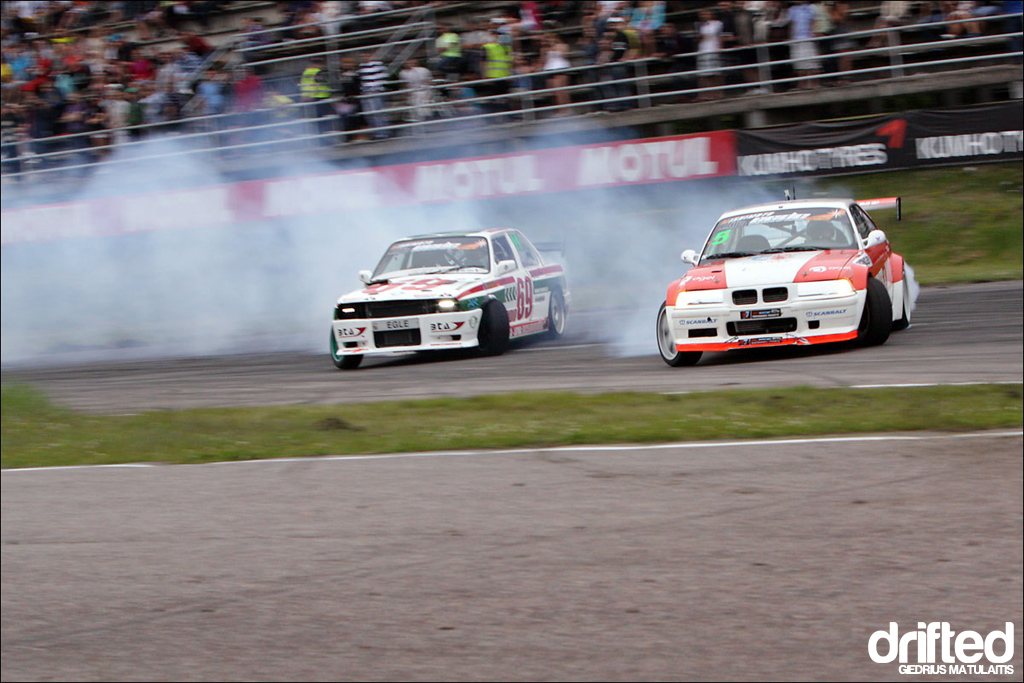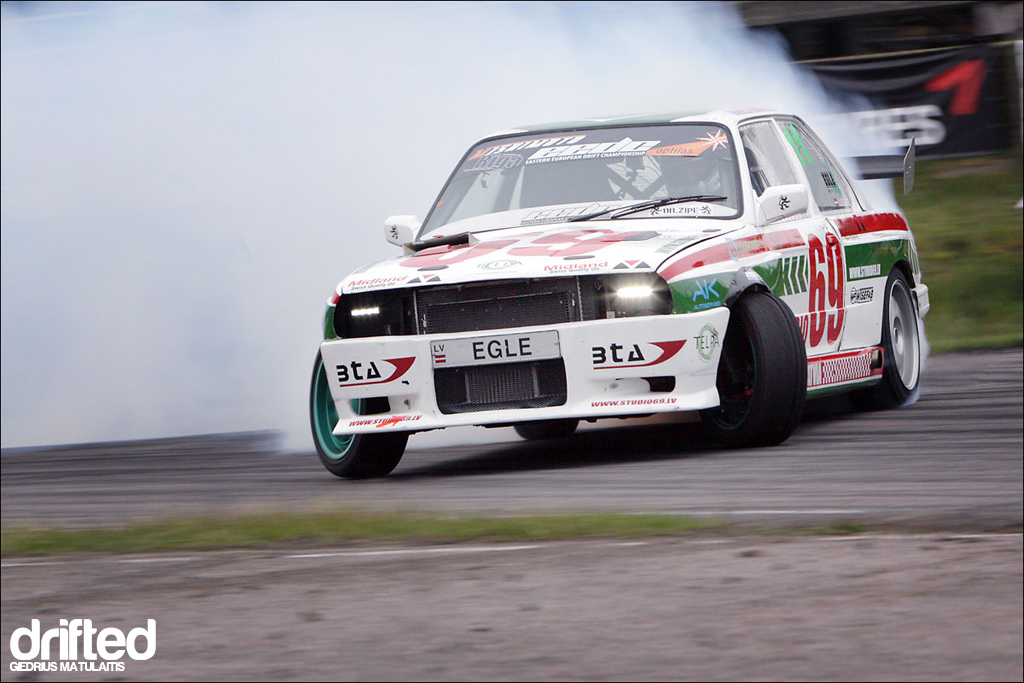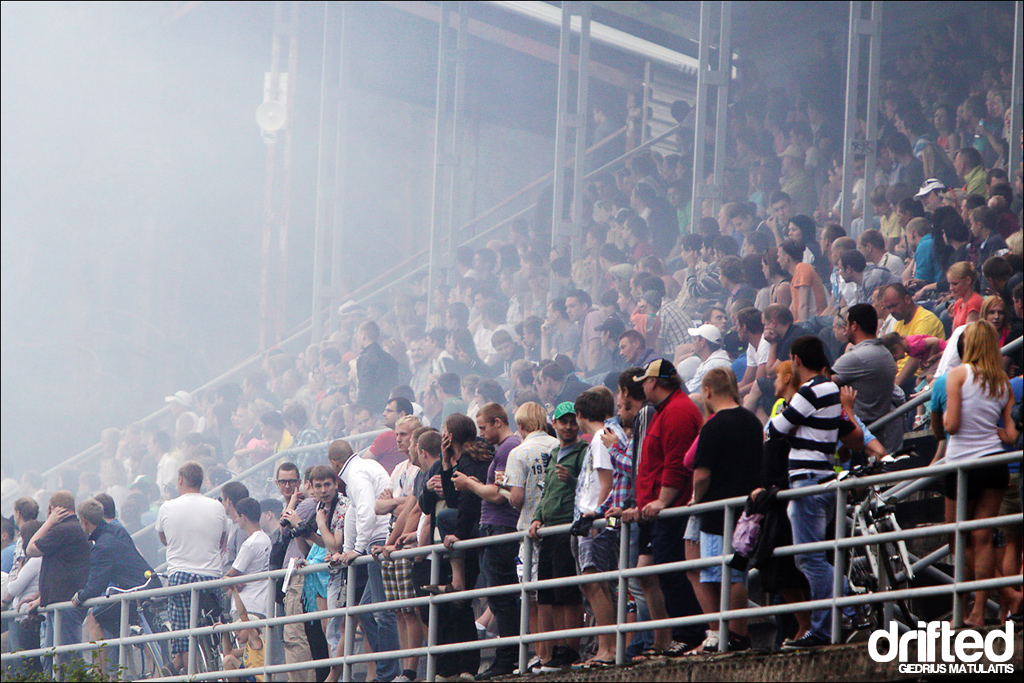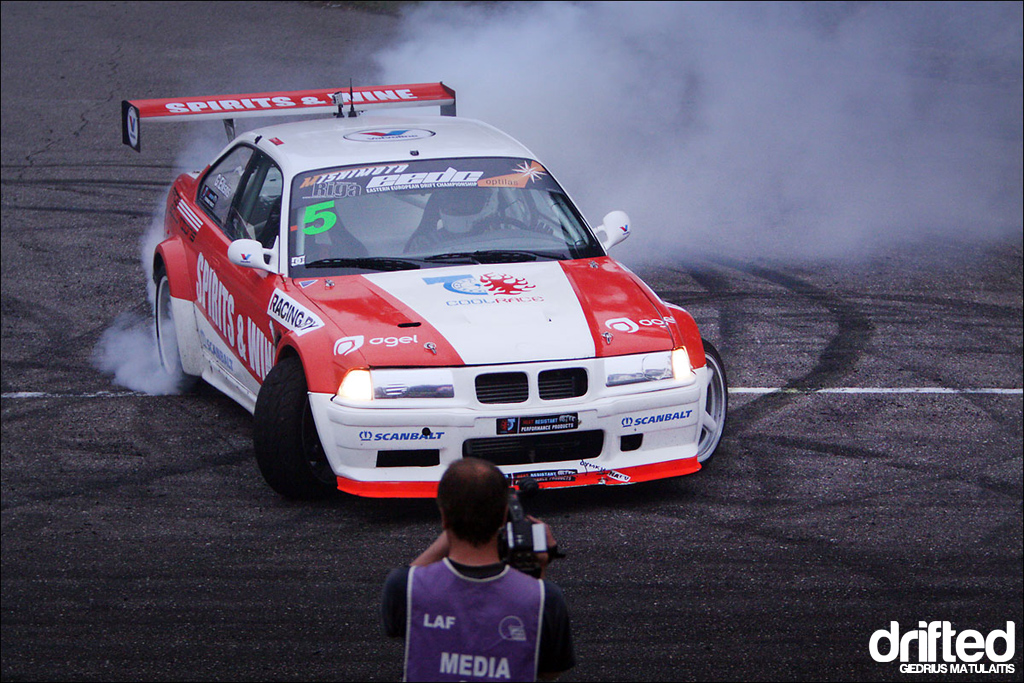 Once we got to the TOP4, I already was full of drifting! But then I started to look behind my back at the grand stands of Bikernieki race track; at those 7,000 people sitting there for 7-8 hours and still cheering for their heroes. When we went on to the award ceremonies most of them stayed; I saw the faces of Gvido Elksnis (3rd), Dmitry Iljuk (2nd), Janis Eglite (1st), and I knew, for the first time in my life, I'd had just the right amount of drifting for one day.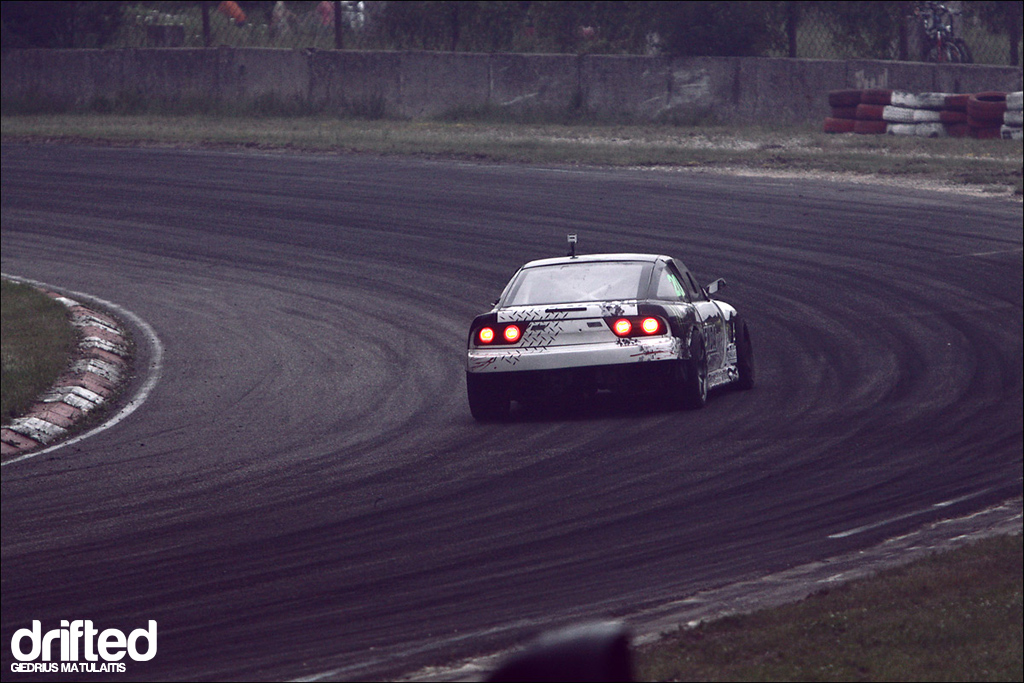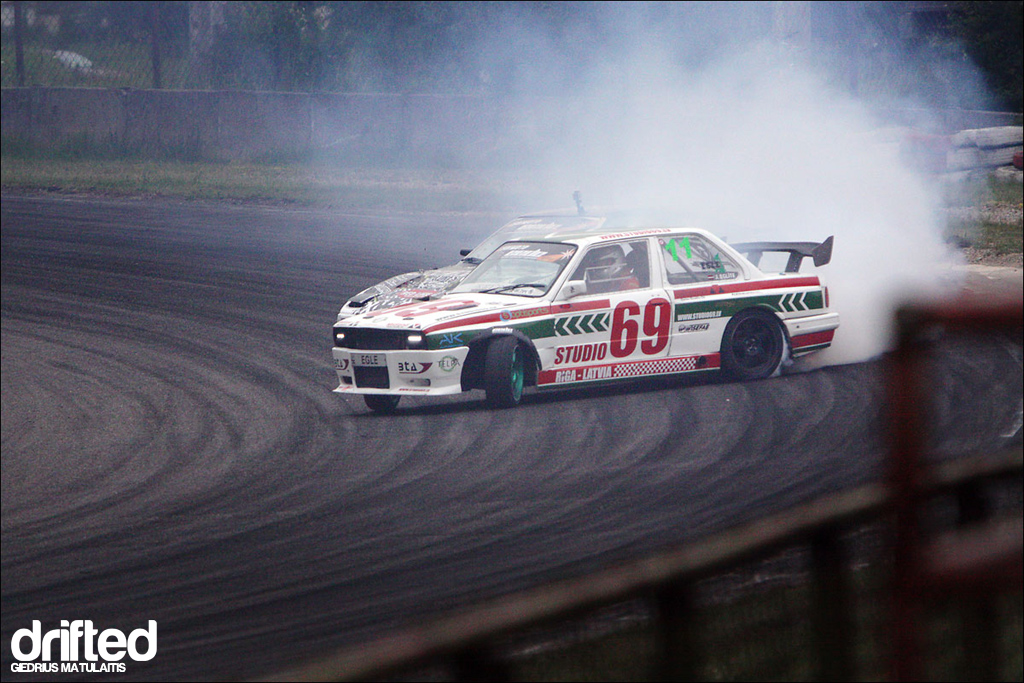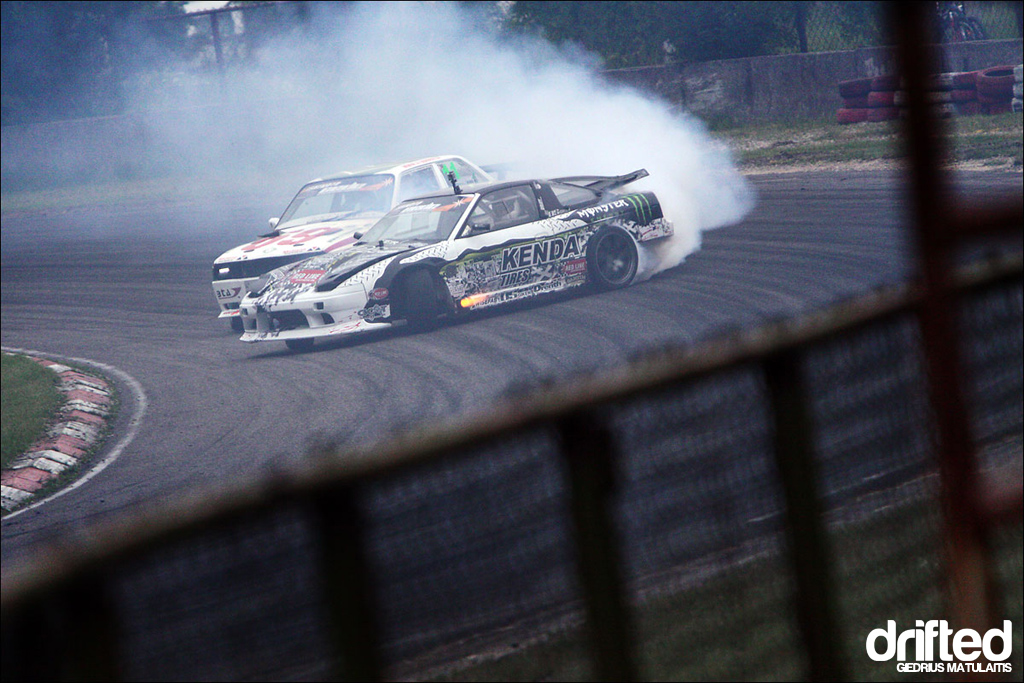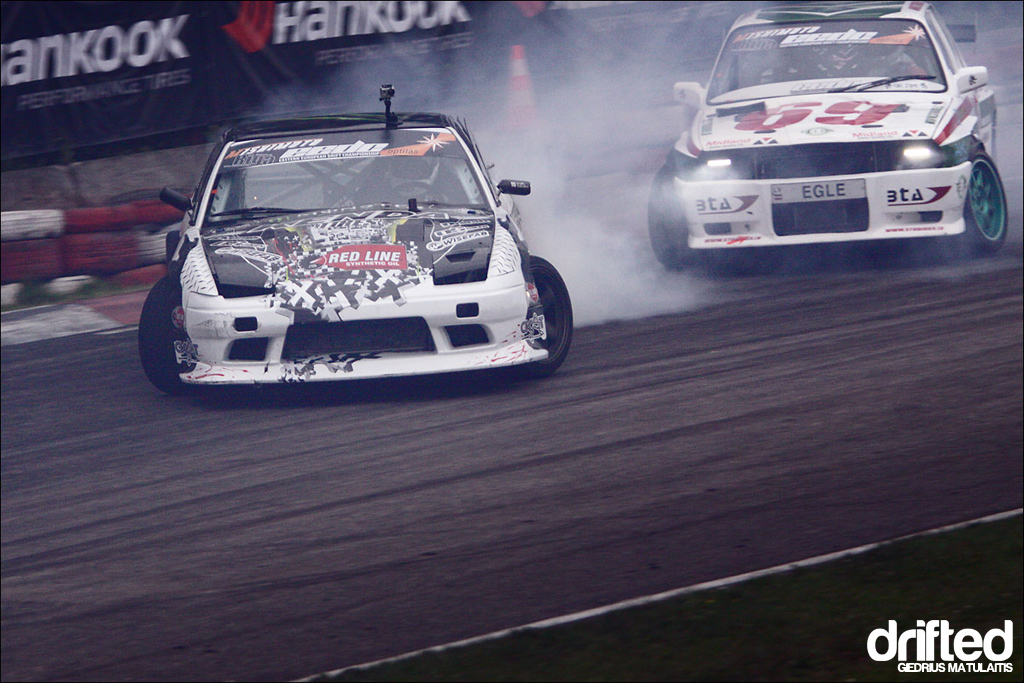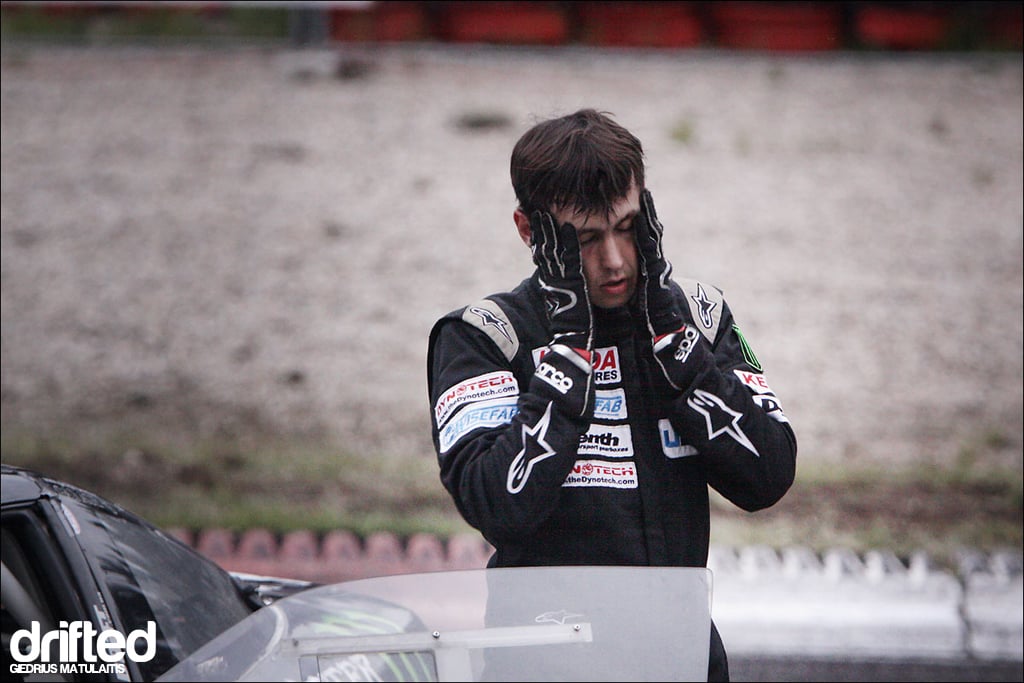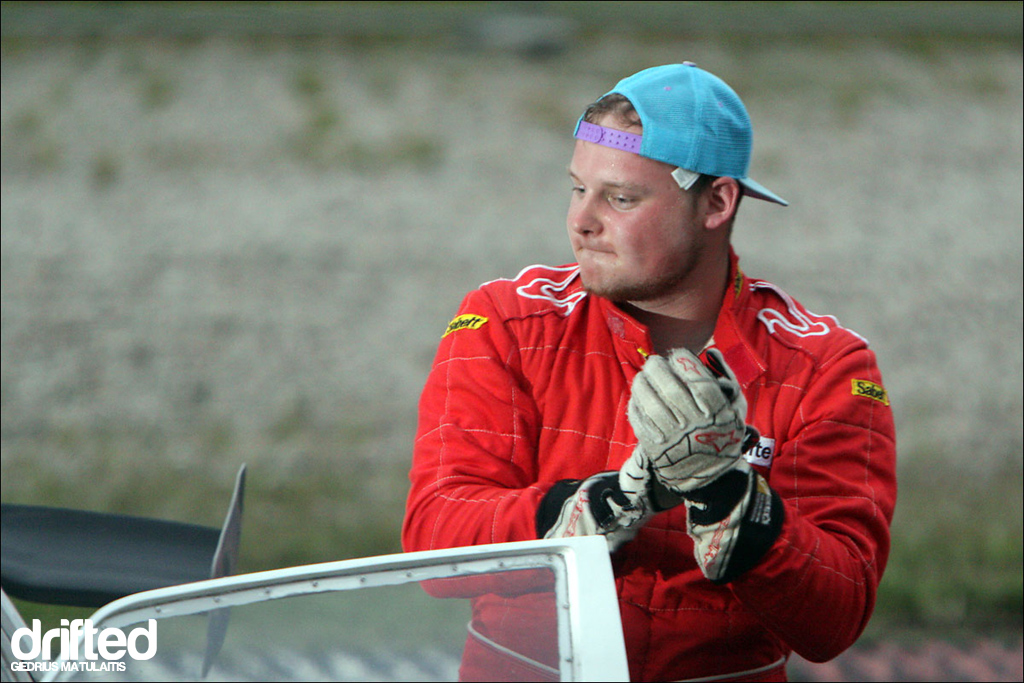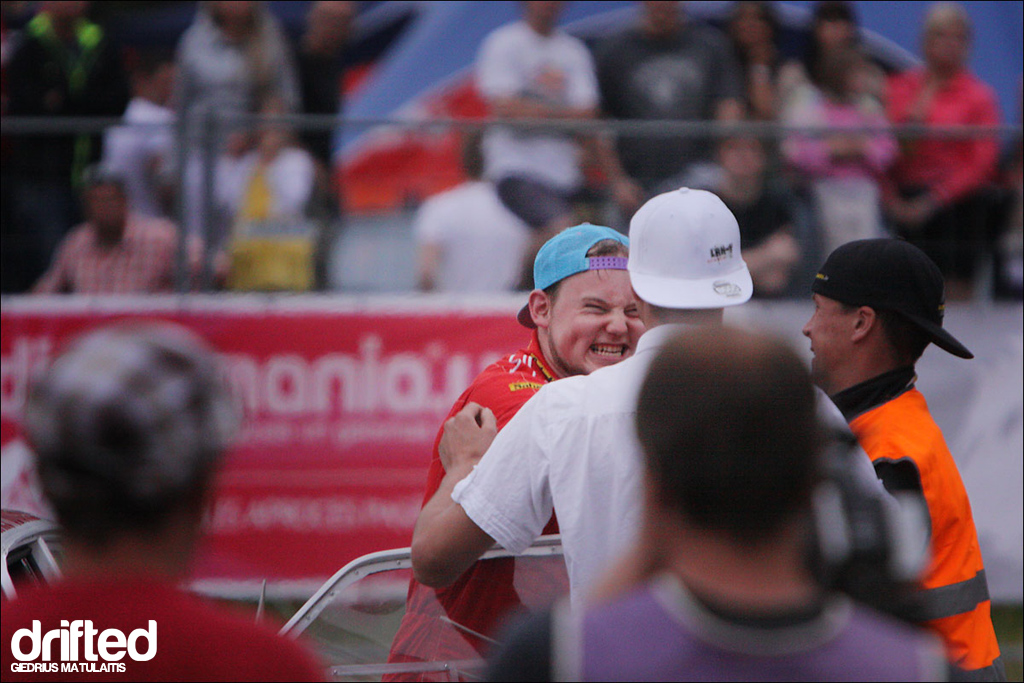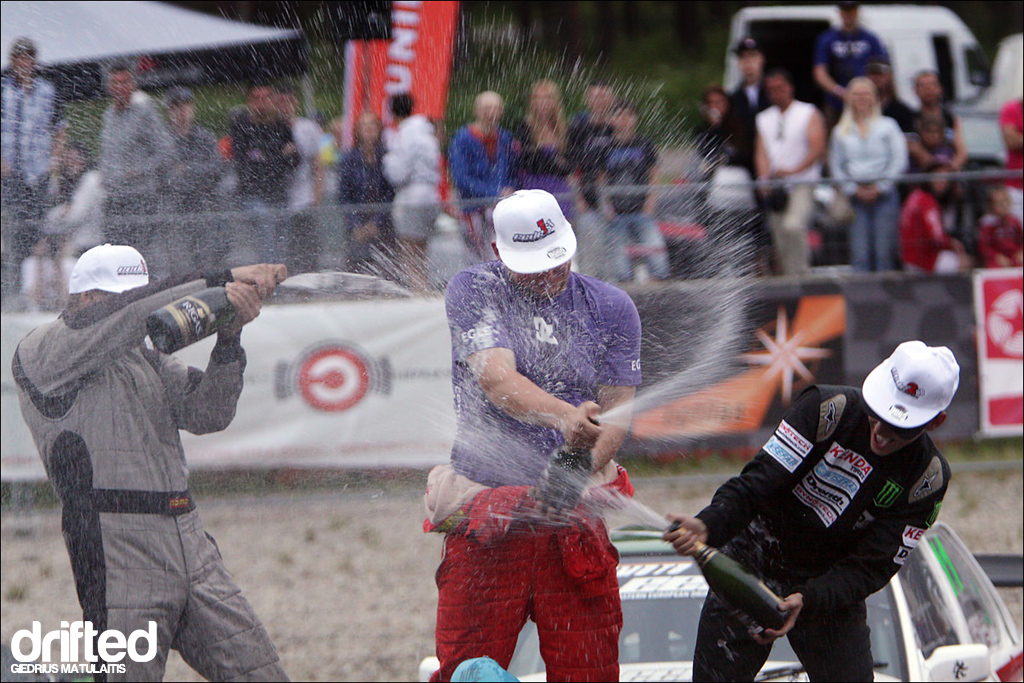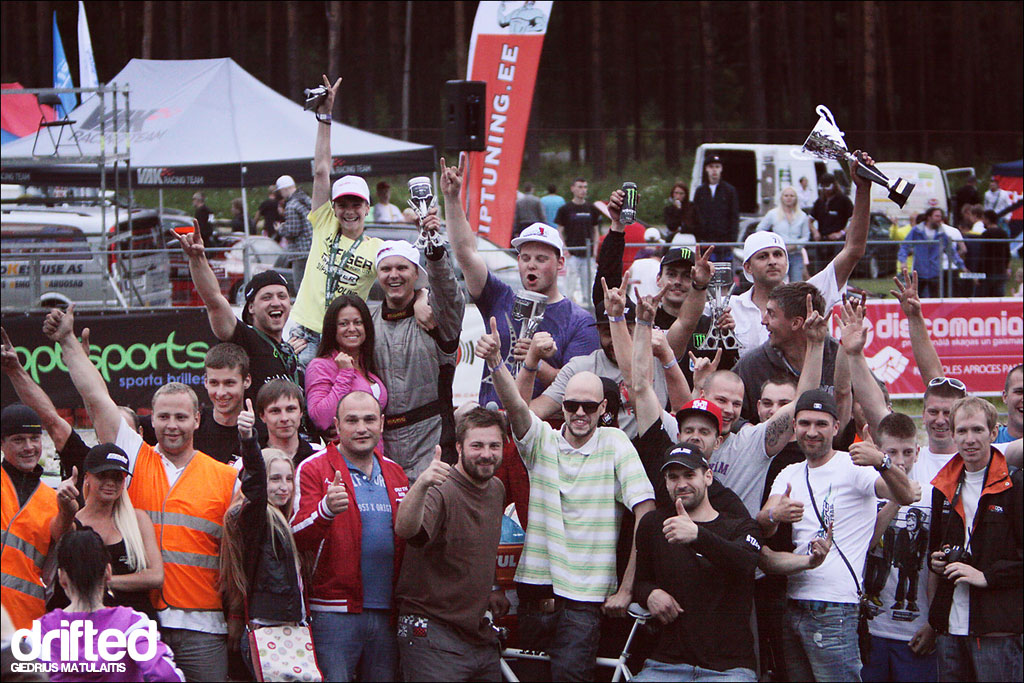 The next day I came back home and I was all pumped up and ready for the 3rd Stage of  The 2012 EEDC in Kaunas Lithuania. I'm already craving the next dose of Drifting Fun!
Cheers, until two weeks from now.
Mantas Kuzmarskis
EEDC Judge / one of organizers of Lithuanian stage.