EVENT: Hellaflush UK 2011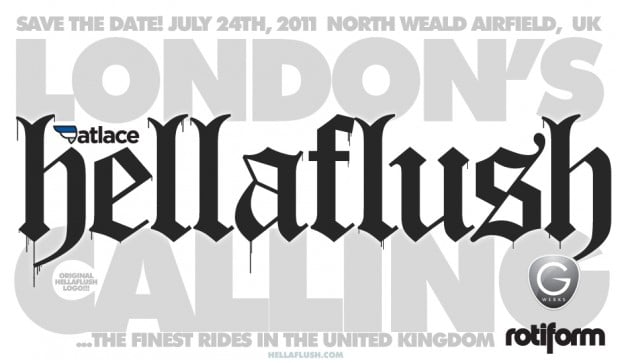 With the 'stance' and 'fitment' movement gathering steam this side of the pond the timing could not be better. Fatlace have just announced their Hellaflush UK 2011 show which I heard rumours of a couple of months back. In partnership with G-Werks and Rotiform, the event will take place at North Weald airfield in Essex on July 24th 2011.
Drifted's very own Stephen Brooks from stephenbrooksfilms.com will be filming the event and hopefully we'll see a decent amount of drift-car presence there and be able to bring you some coverage of our own. This alongside Driftworks' Awesomefest 2011 means spending summer in the UK is going to be enjoyable in 2011!