Portuguese Night Drifting
There's something about drifting after dark that feels frantic, chaotic even. Although we had seen 5/6 car drift trains throughout the day at Lousada, Portugal, as the first night drift session gets underway we still weren't prepared for the sensory overload that ensued…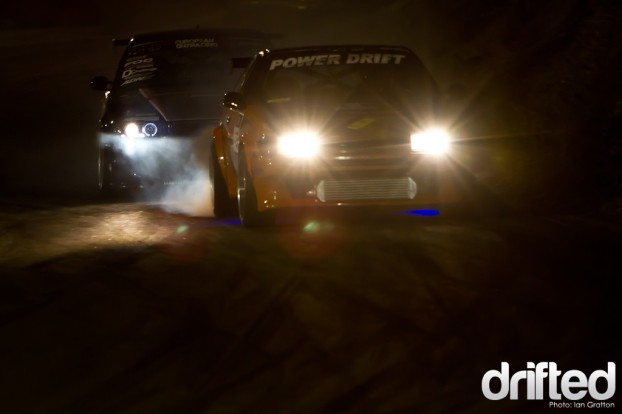 Tyres screech and revs rise as light from headlamps bounce off the inside walls of the tunnel at the start line, three, four, five cars emerge into sight as fireworks (yes, fireworks!) shoot into the sky above us. I don't know where to look first.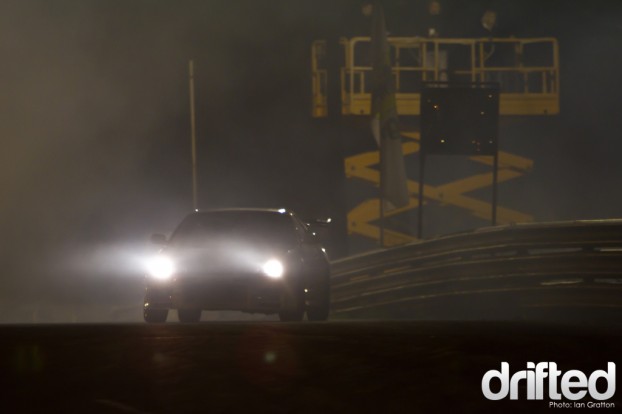 The armco that lines the track is illuminated by the lead car's headlamps and flickers from light to dark as the cars pass by one by one. The cars are close, they seem closer than they have all day, possibly the darkness heightening my sense of 'danger'. All five drivers transition and tuck up close as they round the tight left hand hairpin.
The straight away after the hairpin is barely wide enough for one car sideways so the cars sensibly leave a slight gap as they manji into the final bend, this is only practice after all, but closing up the gaps as they exit the track in a haze of tyre smoke, part illuminated by the spotlights over the track as the fireworks still crackle overhead.
Ten o'clock and open practice had just reopened. Drivers from all five nations present took the opportunity to grab some night-time seat-time, some in preparation for the Portugal vs Spain grudge match taking place that night, others for Sunday's main KD Race event, others just for the chance to race Lousada by moonlight!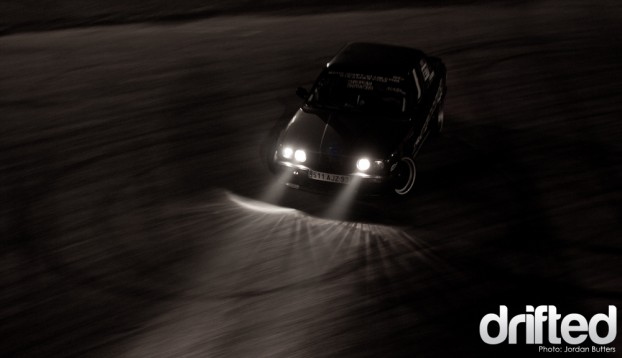 Drifting at night looks so intense, its as much about what you can't quite see as it is about what you can see.
Tyre smoke seems to linger around for longer, headlamps from following cars pierce through and highlight features of the track and faces in the crowd.
Flames pop and ignite fuel and create more of an impact than during the day. All around you see flashes of orange through the smoke.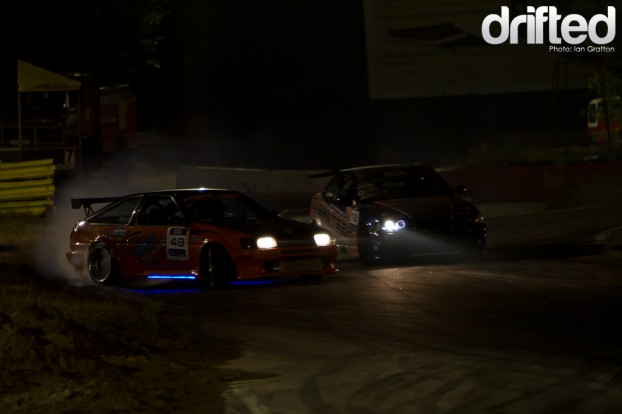 As practice finished and the Portugal vs Spain battle progressed it became apparent that the Portuguese had the home advantage.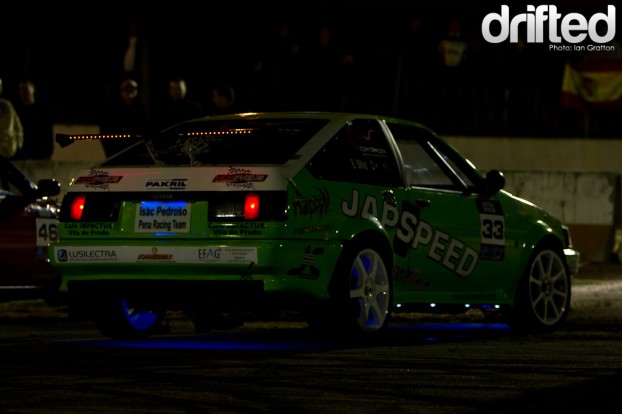 The bright green 7M-GTE of Isac Pedroso was a crowd favorite, Isac eventually taking 3rd place.
Luis Lopez was the last Spaniard standing, making it as far as 4th place after the remainder of his countrymen got knocked out in the Top 16.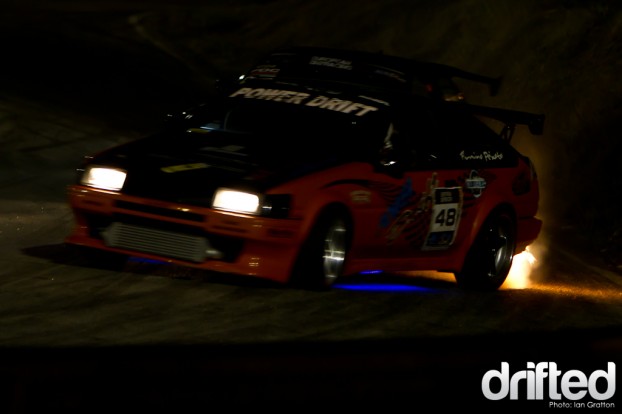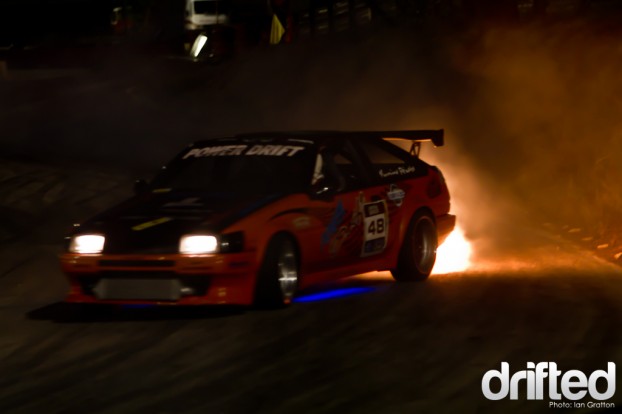 Firmino Peixoto in the Audi Quattro powered Corolla was on fire (sorry) on the night and took the win for Portugal, outing Vito Mota in the final.
It was late, we were tired and disorientated by the madness of the night.
As the crowd dispersed for the evening a thick smoke seemed to hang over Lousada.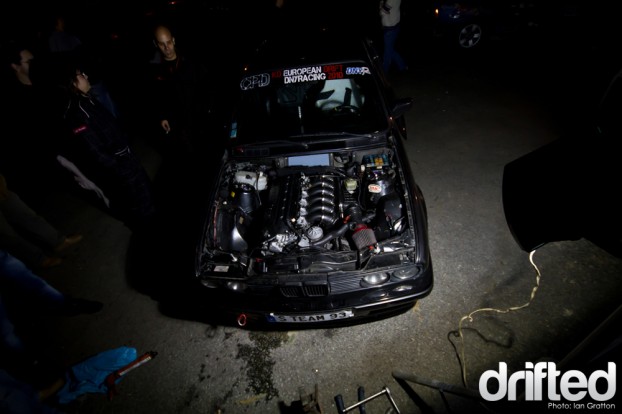 We decided to call it a night and retire back to the hotel, we had to be back at the track in just 5 hours for Sunday's main event – the KD Race European Drift 2010. As we left drivers were busy in the pits preparing and in some cases repairing cars for the morning.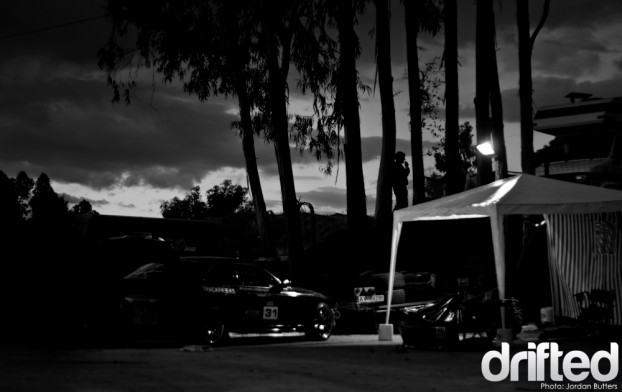 More to come from Lousada very soon….