The Story of Nigel Petrie's Toyota Hilux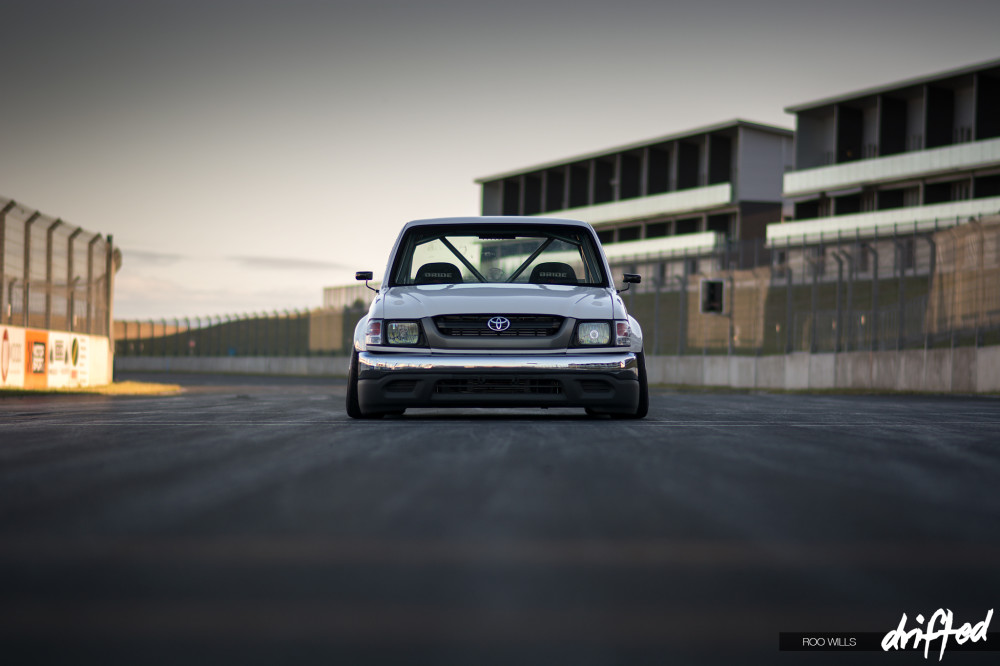 Some of you may be familiar with the name Nigel Petrie and Engineered to Slide. The drifting world has been abuzz with interest since he began sliding super-low
Nissan Silvias a few years ago. However, his focus over the last three years has been on something much larger, something monumental. While his previous vehicles have been modified extensively, in his eyes they were never really his. So he set about building his own car. Who is this mad man you ask? Well he's a self taught fabricator from the Southeast Australian state of Victoria. What you are about to watch is the result of passion, dedication, patience and discipline. From design to build, he's done it all.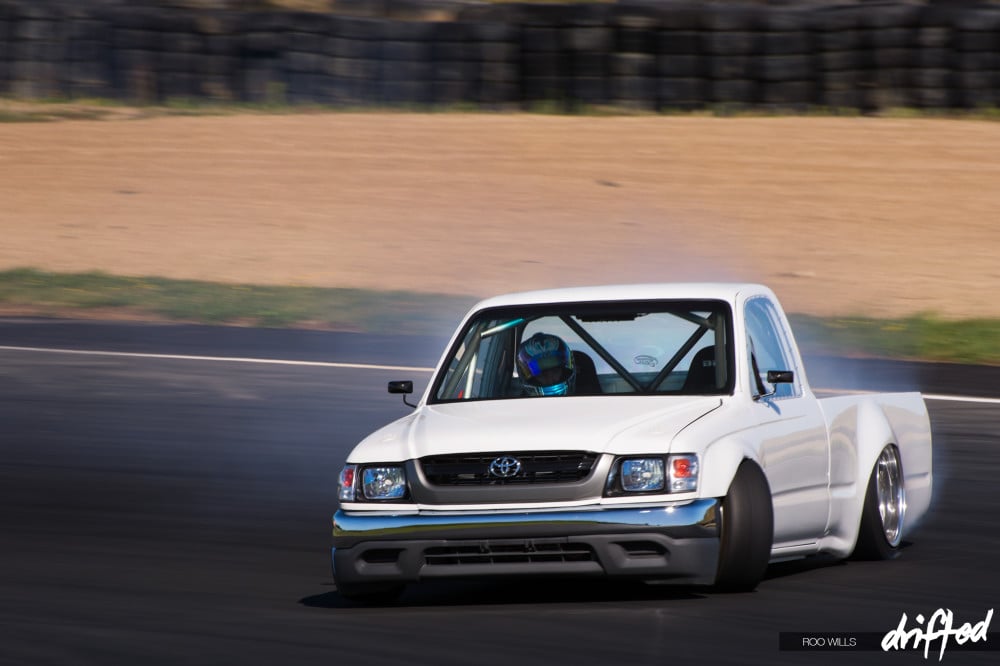 DREAM.BUILD.DRIVE documents the latter stages of building and the inaugural outing of his Toyota Hilux creation. Directed and shot by Nigel's friend, Matthew Cox, who used a nifty crowd fund campaign through Pozible to raise the money required to hire the right gear and people to produce the masterpiece you see below. While Nigel is based in Australia, the debut drive and associated filming was done in Auckland, New Zealand where he asked me to capture photographs of the car's first proper drive and what went on behind the scenes.
DREAM.BUILD.DRIVE from Matthew J Cox on Vimeo.
Director Matthew Cox hired quality gear for the day like a six wheeled Holden Kingswood chase car with BMW suspension, a two man drone team, MOVI stabiliser setup and a sound technician recording everything independently.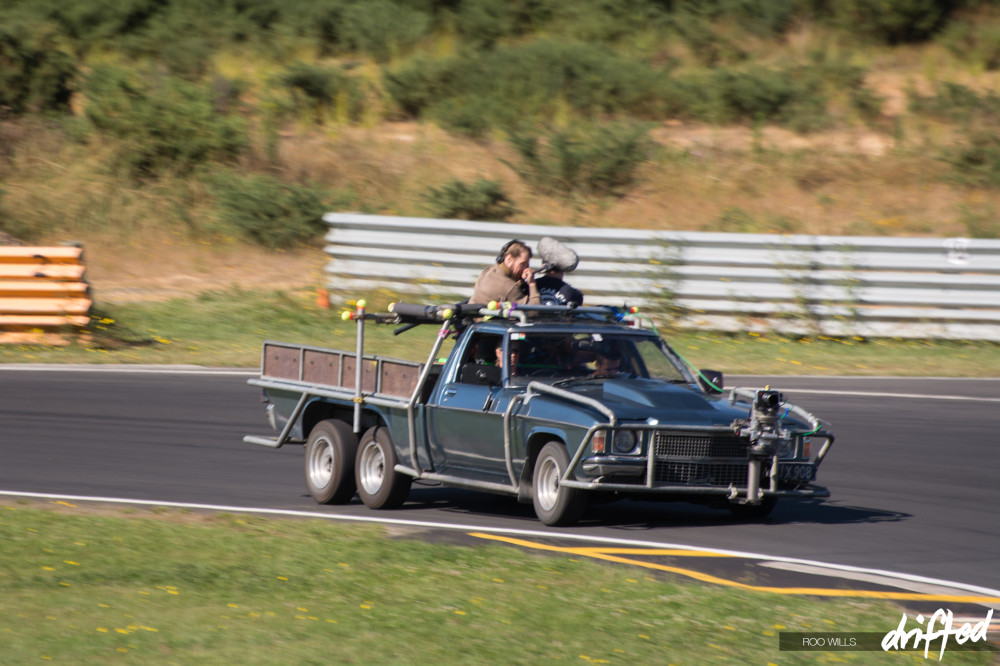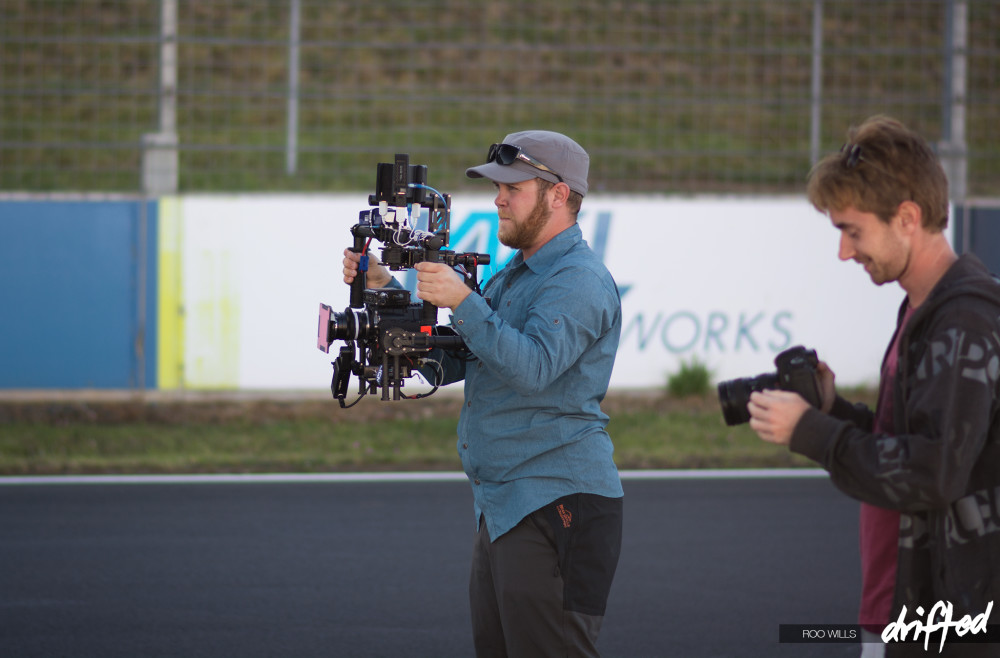 I have been heavily involved in drifting throughout New Zealand and Nigel is one of the most professional people I have had the pleasure of dealing with. It is very clear he has a plan and executes it perfectly. The day was run to a tight schedule, featured branded lunch bags for all involved and personalised autographed posters thanking us for the part we played in the process. These things may sound small but I've found it rare to see this level of commitment, recognition and professionalism when it comes to drifting.
I found it a fascinating process to be a part of. There is something special about seeing the finished documentary knowing exactly how the team managed certain shots and how proud both Nigel and Matthew must be about what they have achieved.
That's probably enough rambling from me, I'll leave you with a few more of my favourite shots from the day. Enjoy!