FEATURE: Drifted Roadtrip: Exedy Racing Europe: GT86
We recently got an email from our friends over at Exedy, inviting us to get a behind the scenes look at their UK facility, and more importantly, to check out their new project car, a Toyota GT86. These are still pretty rare in the UK, so we jumped at the chance to check it out.

Unfortunately our man Jord couldn't make it for the ride, so we stole Driftworks' Ash Burrows for the day! Joe (our beloved behind the scenes developer) and myself departed early on a wet Friday morning, picking up Ash along the way. The weather was possibly the gloomiest weather we'd had this year; Ash was going to have to work hard to get anything half decent!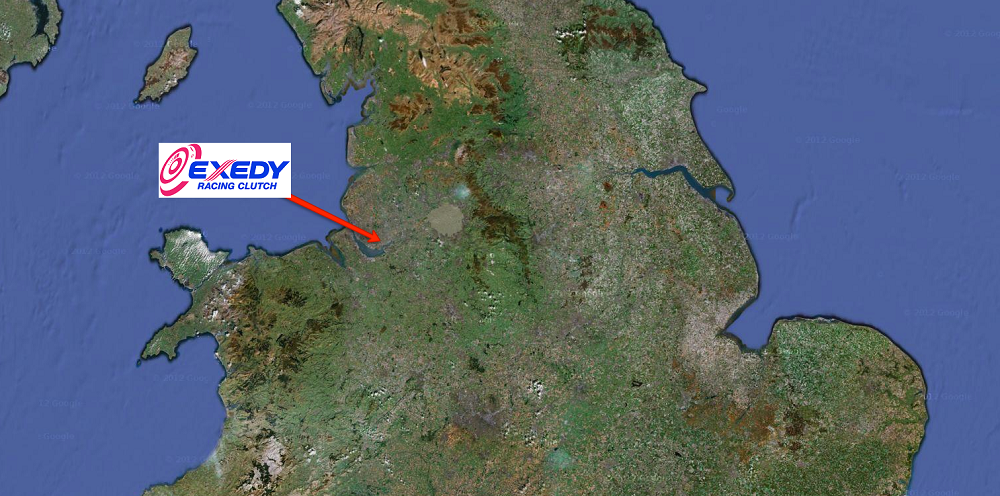 After a couple hours of Motorway driving, and a lovely M6 Toll Dash, we arrived in Runcorn, home of Exedy Racing Europe. Andy, our man on the inside, invited us in to check out the Warehouse. Exedy's UK facility is essentially a gigantic distribution centre; not much in the way of development happens here, but there is more than enough eye candy stacked up on the shelves to make up for it.
After a strong coffee we checked out the warehouse, where clutch kits were being shipped out to Europe, Russia and North Africa. The amount of stock lining the walls was overwhelming; it was revealed that Motorsports and aftermarket performance applications are only a part of Exedy; the company provides a plethora of OEM applications, as well as building the clutches for some surprising hypercars, which we're not allowed to talk about!
Once we'd had a good look around, we pulled Toyota's infamous 86 round the back and decided to grab some shots. Behind us an articulated lorry was being filled to the brim with clutches destined for Hungary. Not the most photogenic backdrop, but the robust 86 could hold its own in the industrial landscape. The car itself had a surprising amount of presence, and looked great in black. The Rays Engineering wheels were a tasteful upgrade.
By today's standards the GT86 is a "small" car, but despite this it felt very well proportioned (especially against the typical older Nissans and Toyotas most drifters are familiar with).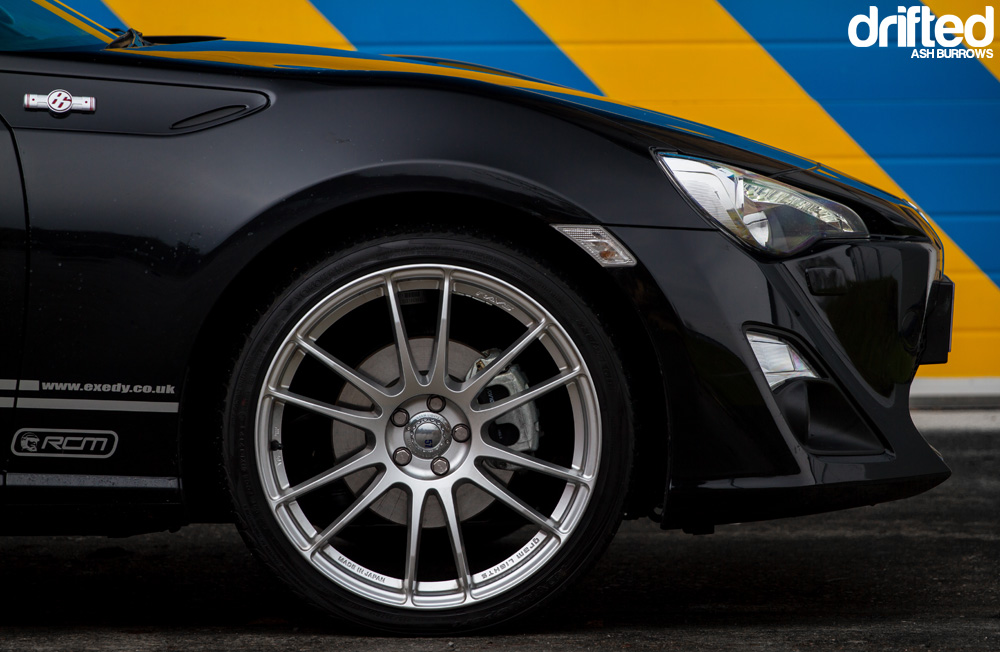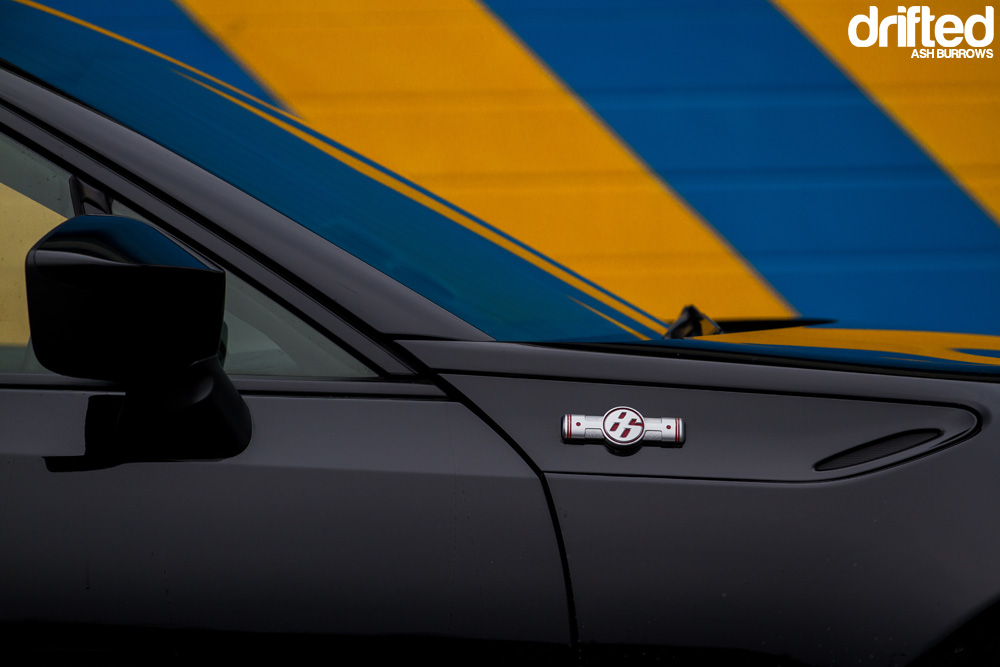 The interior was basic, but functional. The ergonomics felt great, and everything was perfectly positioned for the driver. A lot of thought had obviously gone in to the interior layout, which was a pleasent surprise (again, being used to older Japanese machinery with flat dash layouts, MKIVs & FDs being the exception, this was a refreshing change).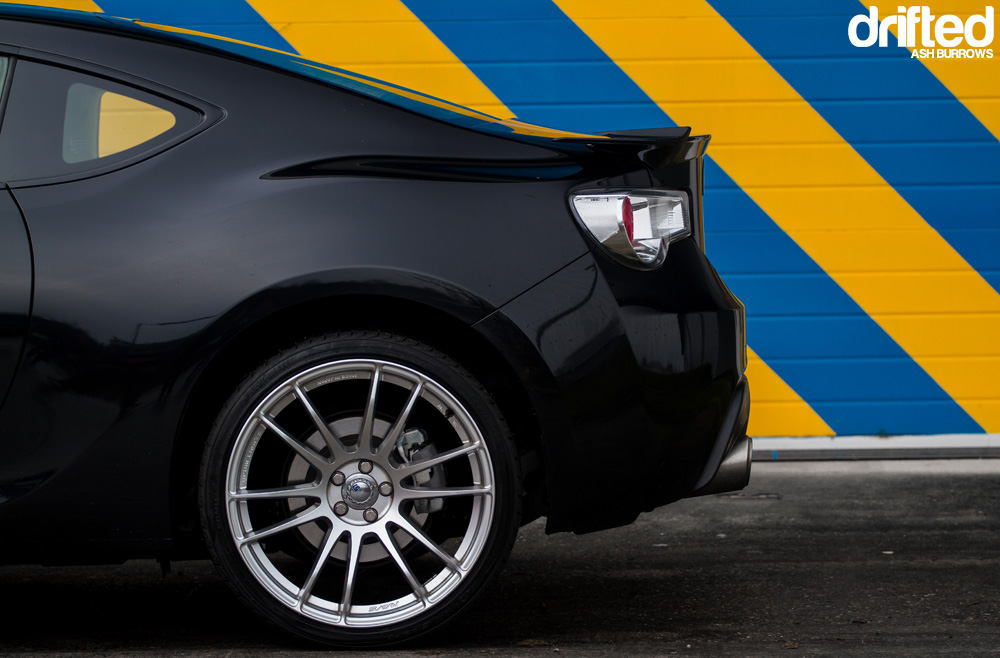 After grabbing some photos by Exedy's warehouse, we decided to attempt some rolling shots. This involved finding a quiet road, with Ash hanging out the back of my A4 Avant. With the boot wide open. Driving offset to the 86 in the wrong lane. During the middle of the day. Outside a police station. Thankfully, the road was very quiet and we encountered no other traffic… Except the police car that came to check on what were up to. Brief words were exchanged and we were let on our way.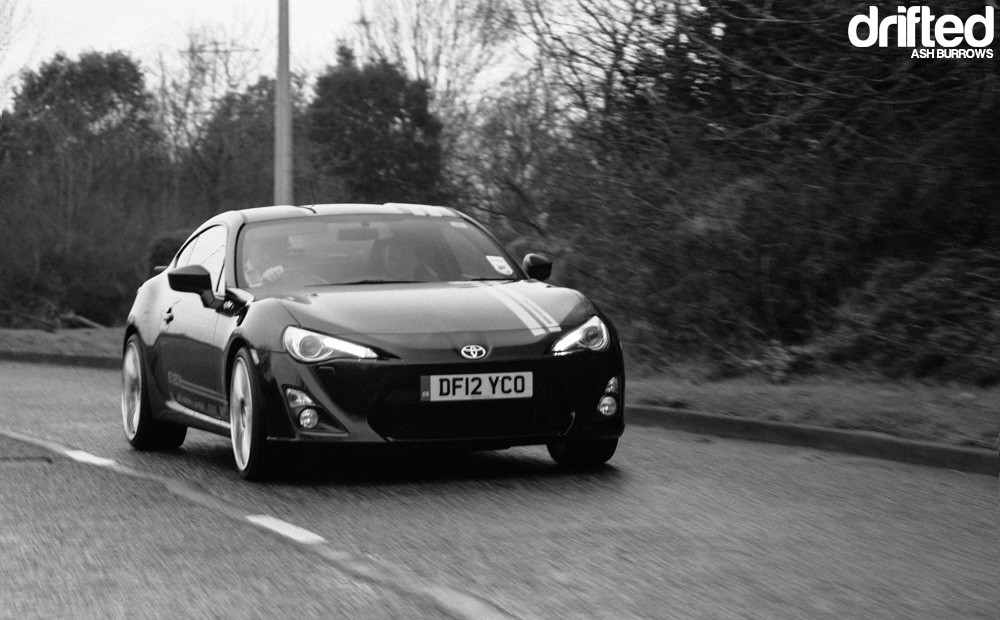 The GT86 looked great in motion; something that isn't really conveyed in photos. The car does have visual impact when stationary, but such a large amount of road presence from a relatively small car was surprising. We all shared the opinion that the 86 is a great looking vehicle, but one has to see it in motion to really appreciate it. The muscly rear quarter is my personal exterior highlight; something that is easily overlooked in photos. The overall aesthetics of the car will be difficult for Toyota's competitors to beat at this pricepoint.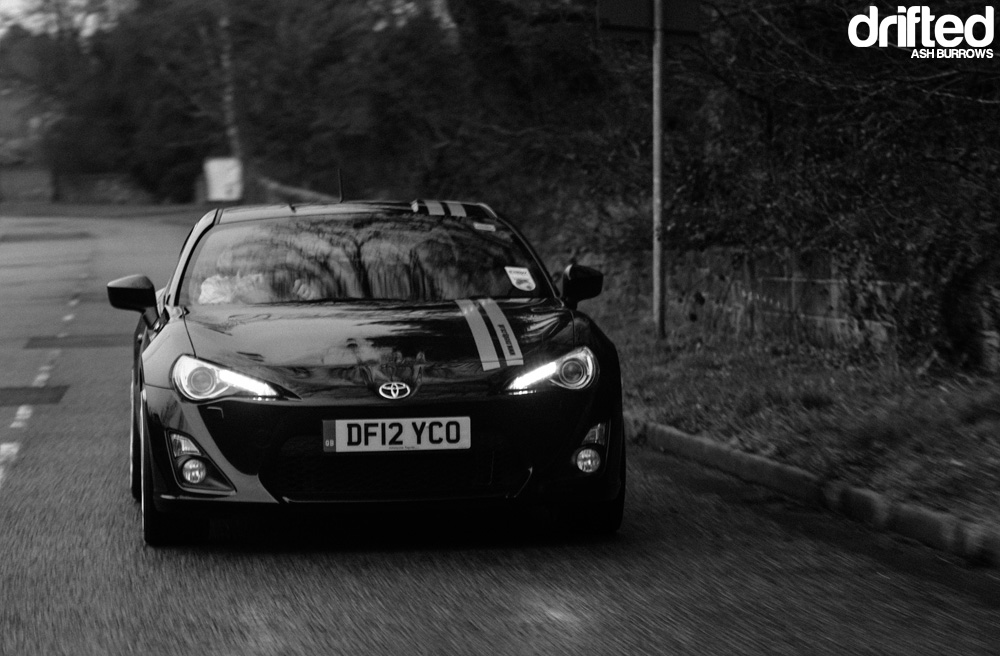 Absolutely starving by this point, it was time hit up the pub and grab some lunch. We were all due to meet up with the gents from Japspeed, but more on this in our next Roadtrip post!
We close this post with a GIF!
Words: Alex Quail
Photos: Ash Burrows