We have been sitting on this feature now for some time, and given that drift season is swiftly approaching and some of the public have had a chance to appreciate the engineering and dedication that has been put into these motors, that along with it being Easter, could there be a better time to feature a pair of mean bunnies?
On the right sits Wesley Keating's 2013 competition chassis, to be competing in the MAXXIS British Drift Championship, whilst on the left is the coupe's topless sister - keep your minds out of the gutter folks!
We get low down early on, its hard to get across really how wide this beast is, the rear wheels are a whopping 12J if that helps put things in perspective.
When deciding to undertake the mammoth task of completing his new drift car for 2013, Wesley Keating, team boss at WKD, also decided he would overhaul a mint s13 convertible he had in his collection which was gathering dust in his garage.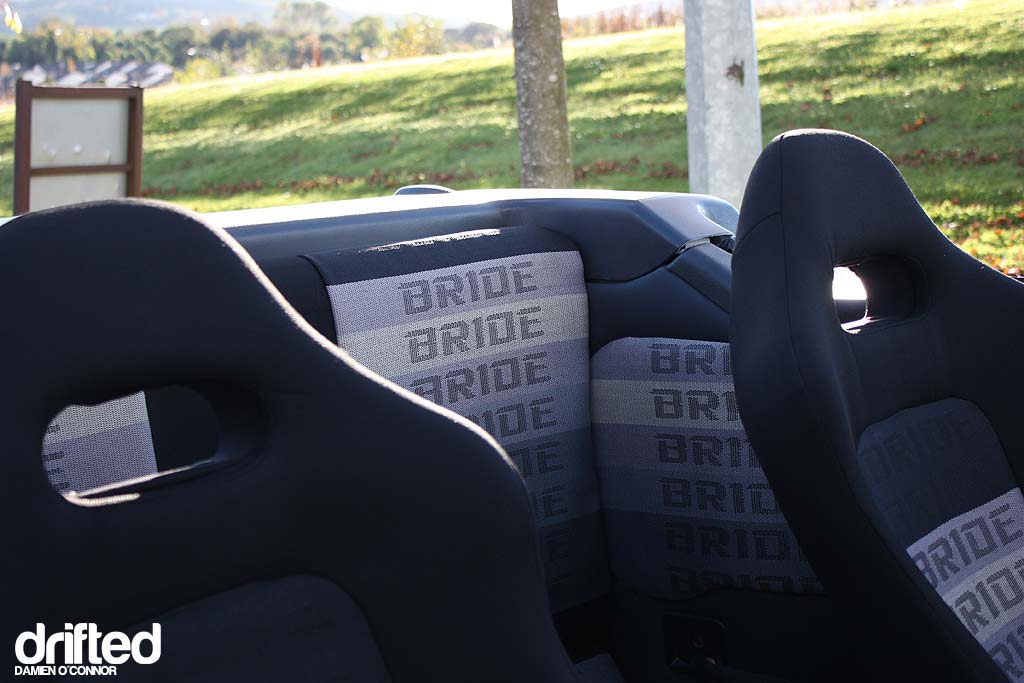 R33 GTR seats get the "Bride" treatment along with the rest of the interior, the finishing detail on both of these cars is next to none, it's really refreshing in a new era where budgets have lead to a surge of boo wagon modified diesels gracing our streets.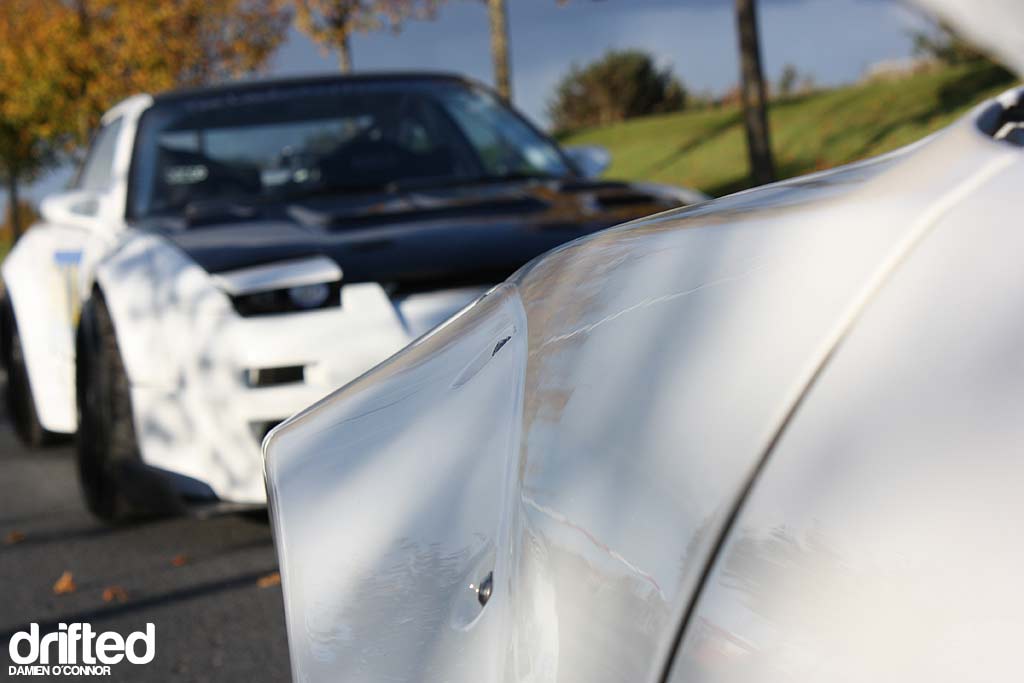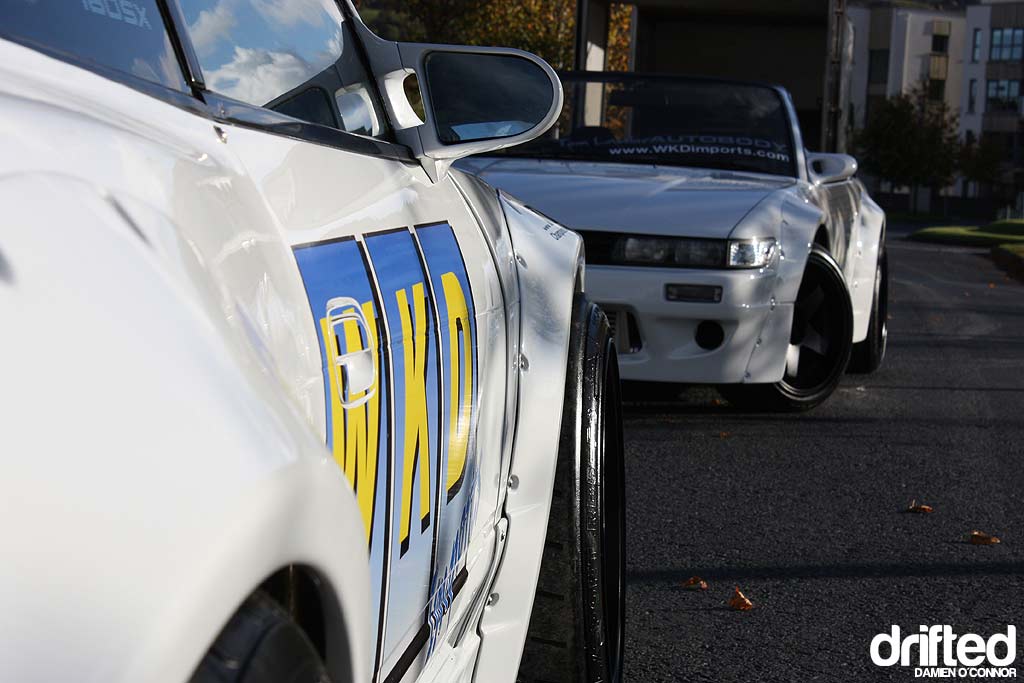 Reverse shots from each car, at this point I'm struggling to actually find some kind of angle where these cars don't just smell of success.
Back to business then, no worries of Wesley infringing any five minute rules during competition with this set up - centrelock wheels for swift changes.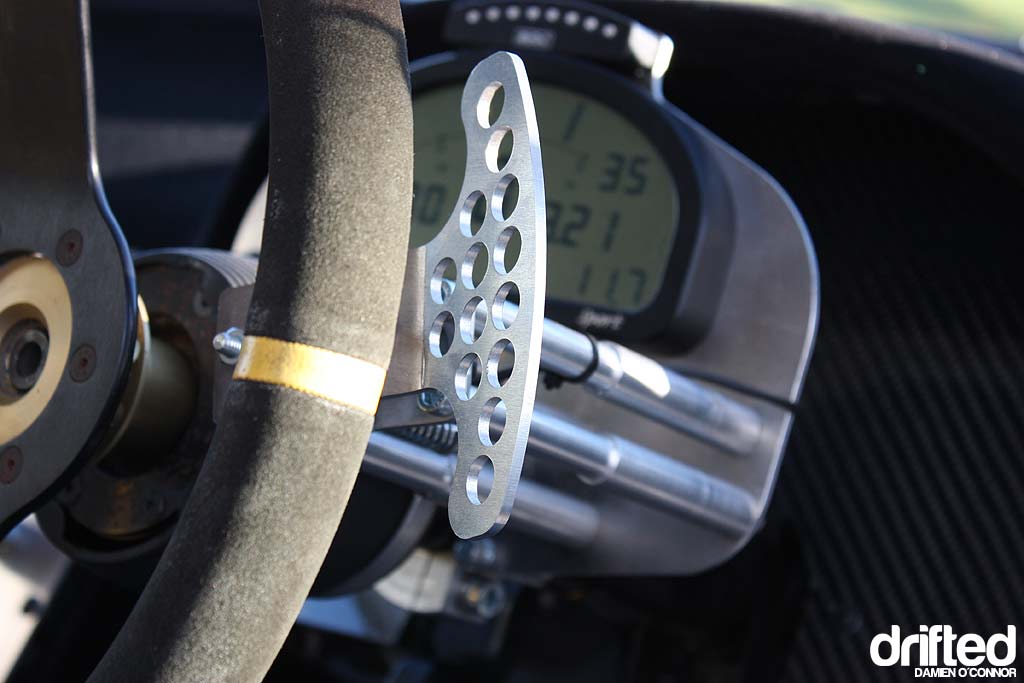 And no missing gears either it seems!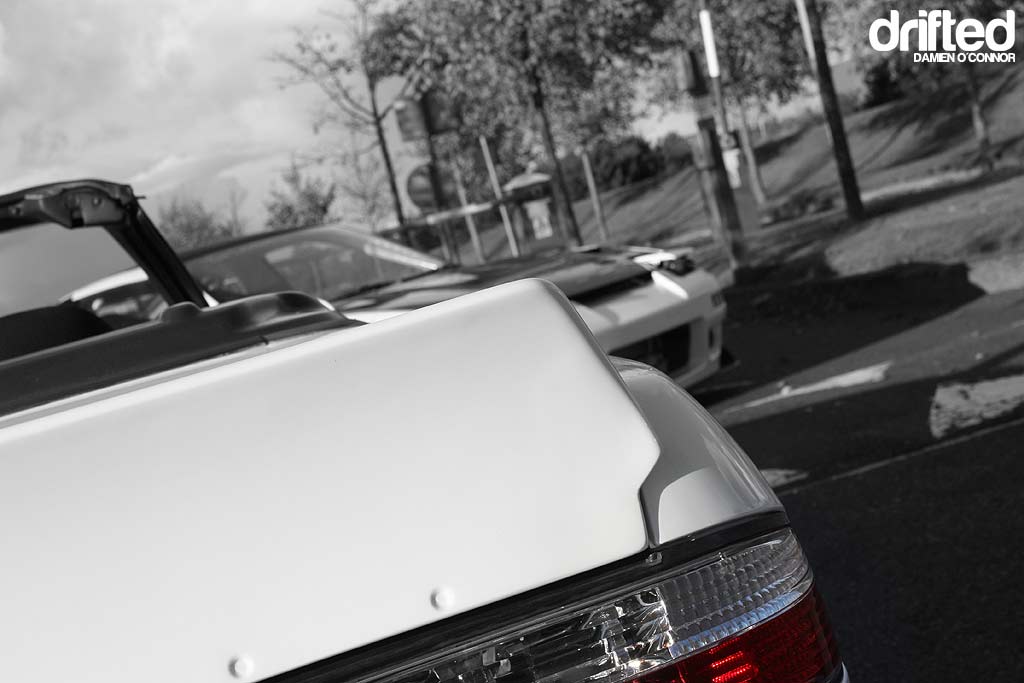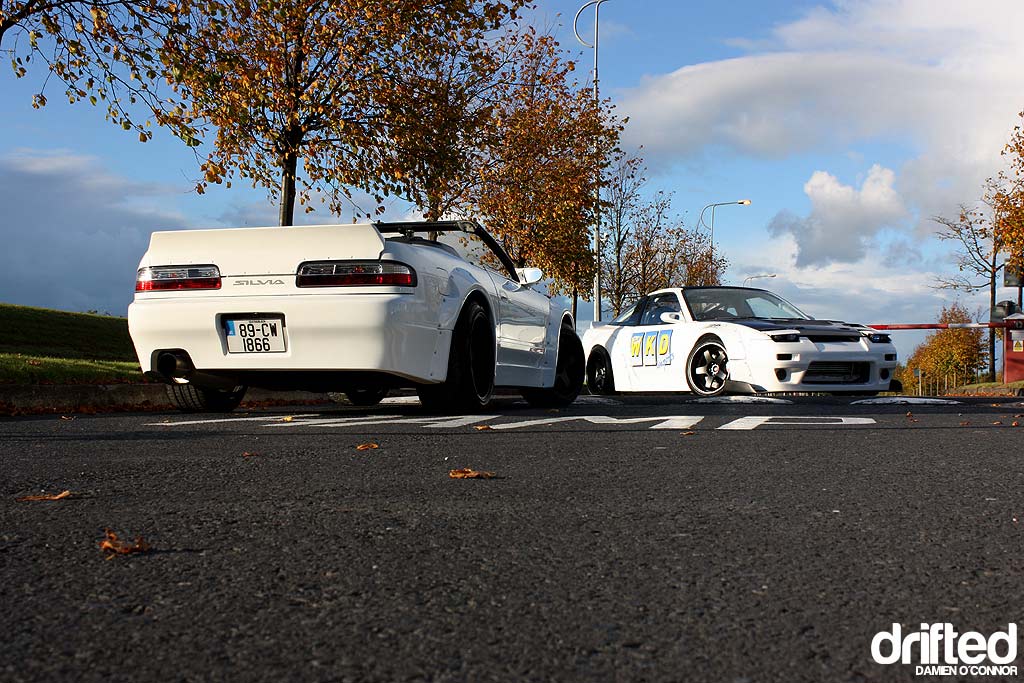 The Rocket Bunny spoiler really is one of the biggest contributing factors of the success of the look on these Nissan S bodies.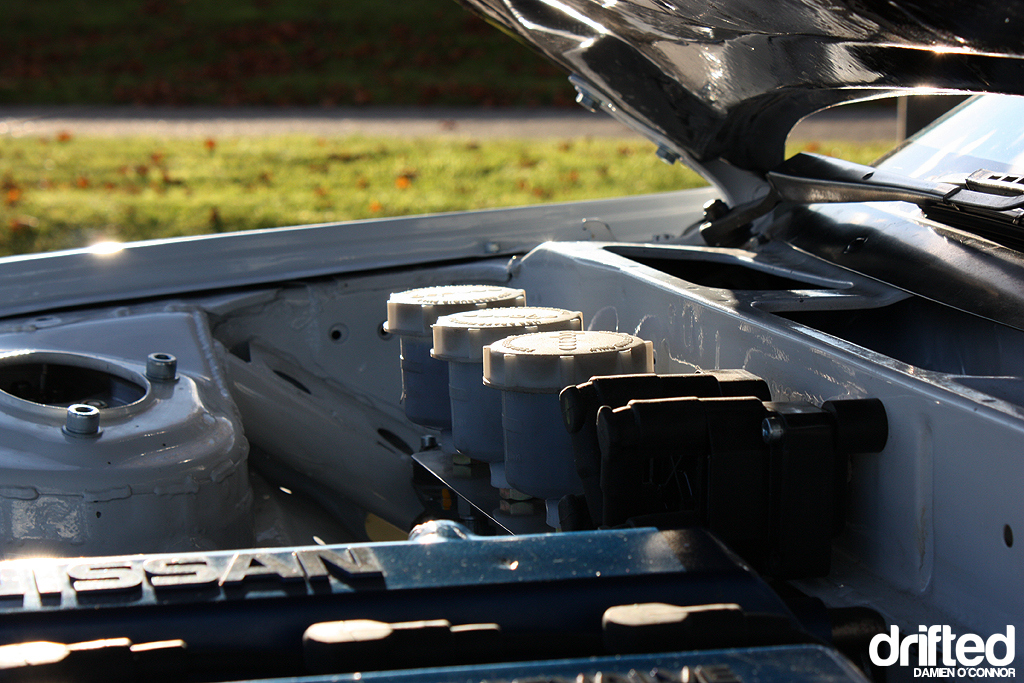 As I was saying earlier, the attention to detail thing gets a little obsessive, almost as if a VAG enthusiast built a drift car if you like.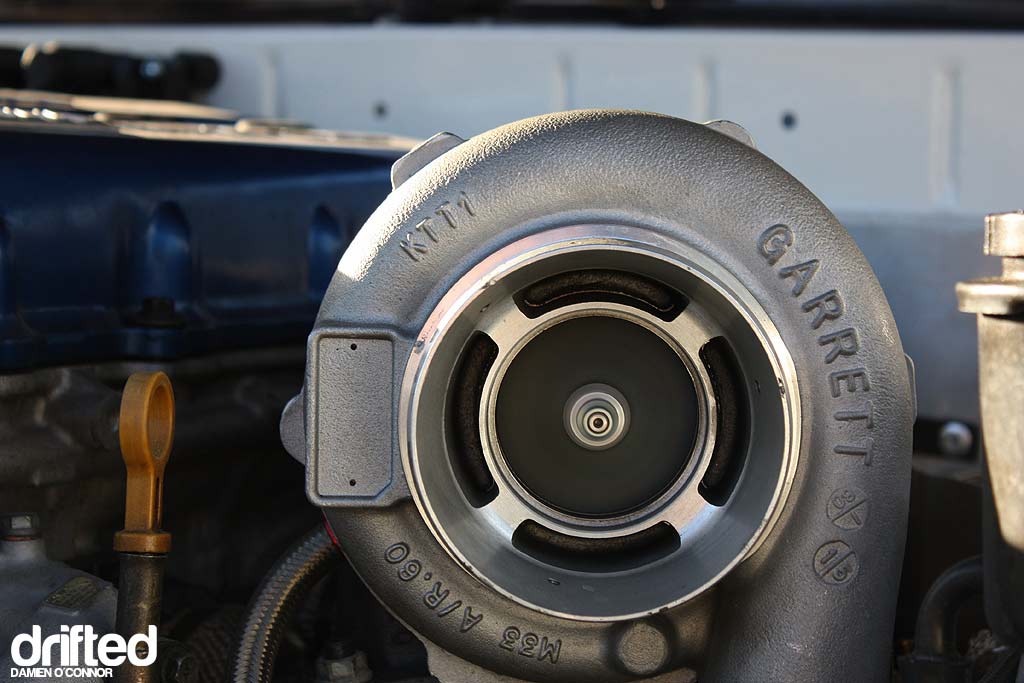 On the competition car boost is taken care of thanks to a Garrett GT3076.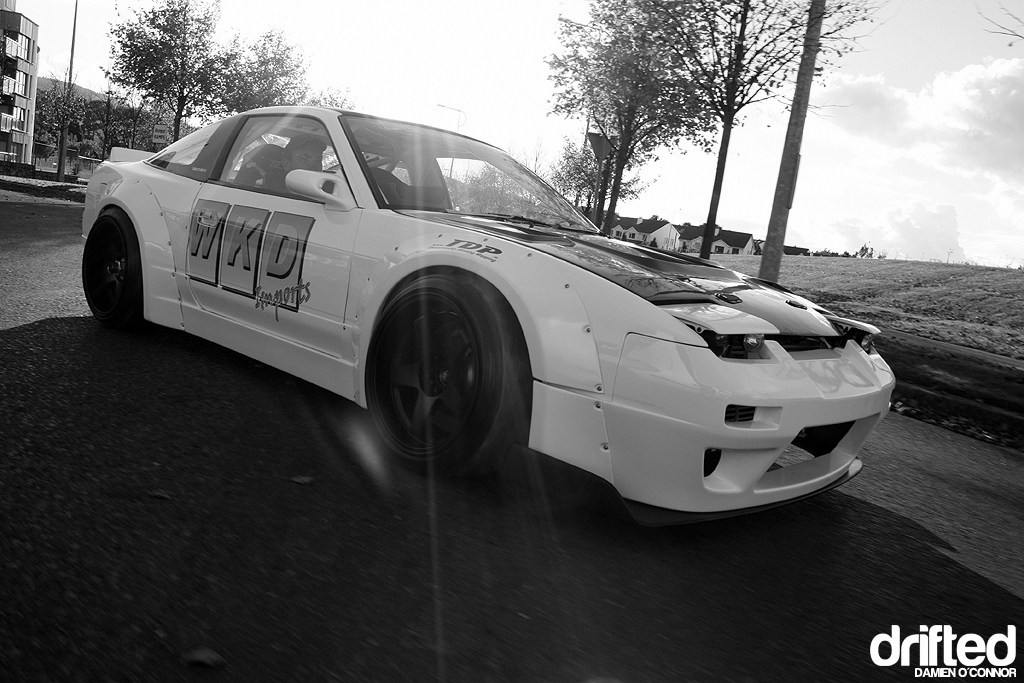 If it was actually possible, the car looks even better when it's moving.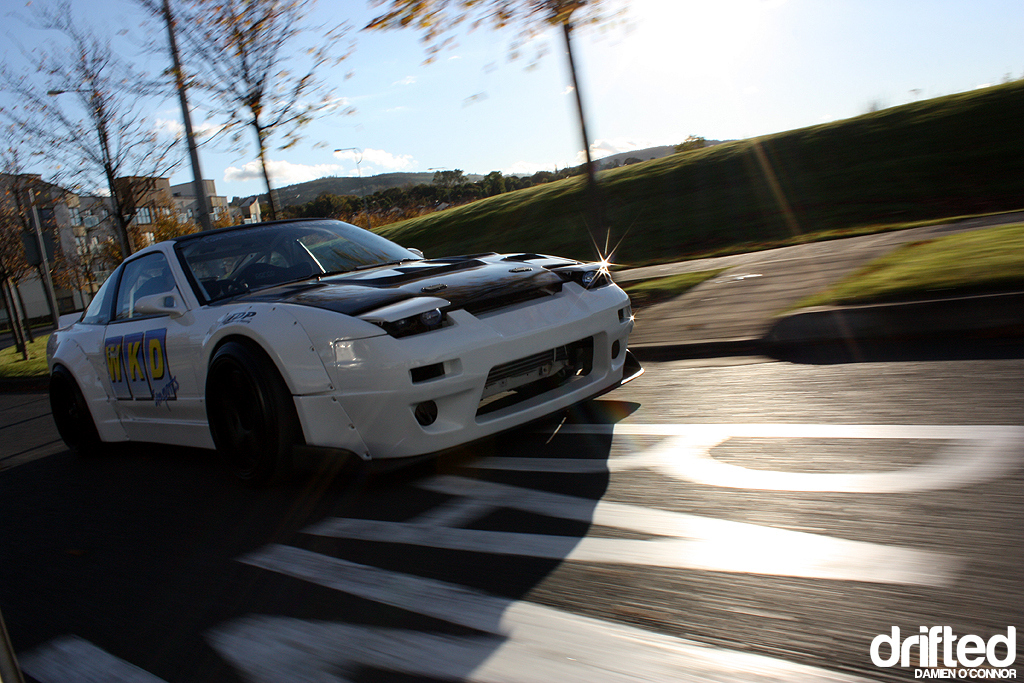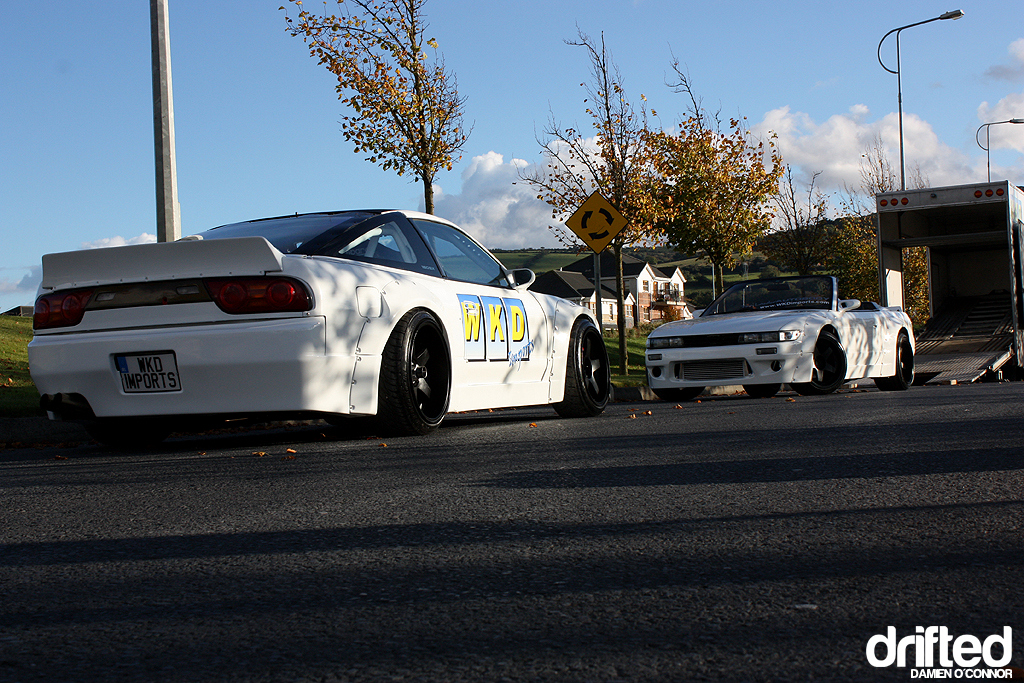 As we reach the end of the day the cars get ready for loading well before schedule unfortunately thanks to a Security Guard who somehow thought he was Robocop, the life of a photographer eh.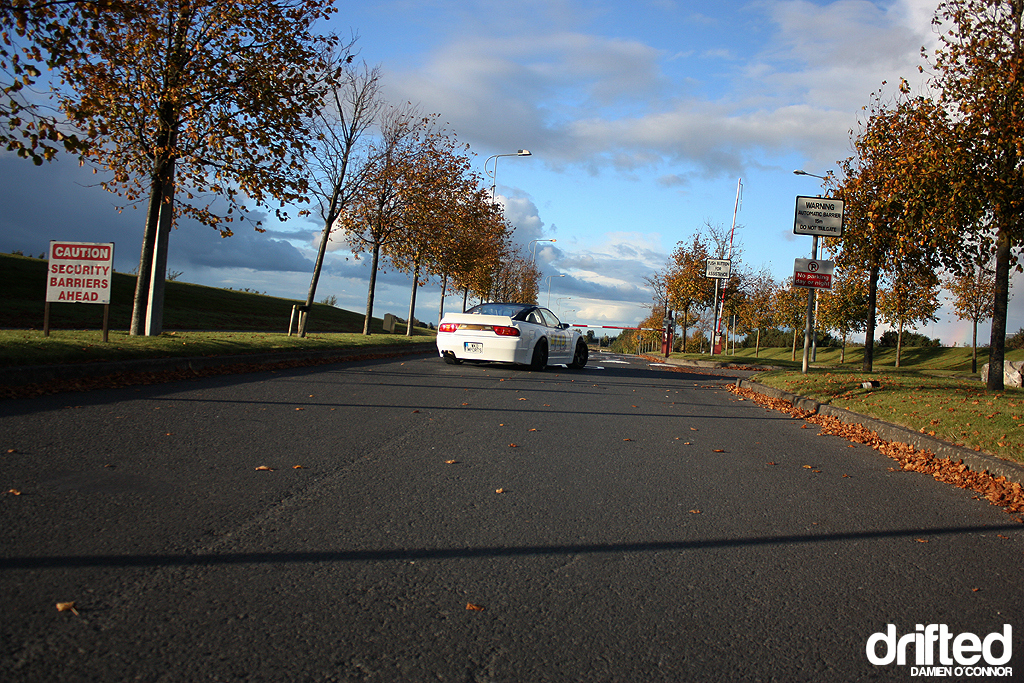 We leave you with this shot, I hope we portrayed to you guys at least some effect if any of how epic these cars are.
Below is as how the owner describes a "Quick Spec".
ENGINE
TDP SR217'DET
HKS Cams
TDP Heavy wall liners 89mm Bore
Wossner / TDP Pisons
Wossner H-Beam Connecting Rods
Cosworth Head Gasket
TDP CNC Ported and CNC Combustion Chambered RE-Profiled
TDP Valve Train
TDP Remote VVL Valve Block
Ikea Formula Inlet Manifold with ITB's
Seimens 950cc Injectors
Full-Race T4 twin wastegates manifold
Twin Tial MVS 38mm Wastegates
Garret GT3076
Japspeed 100mm Intercooler and 100mm Rad
Setrab Oil cooler kit with filter relocater.
TRANSMISSION
Maktrak Seq 6 Speed In Line Box
TDP Lost Motion Gear Leaver System
TDP Full Closed loop paddle shift system.
ORC Twin Plate Clutch
TDP Custom Bell housing and box mounting kit
SUSPENSION & CHASSIS
TDP S-Body Type 3.1 Suspension / Lock Kit Front.
BC Racing Coil-overs
TDP Full Rear Arm Kit
GTR Rear Hubs, Shafts, Differential.
Roco Engineering Roll cage
TDP Fabricated Tunnel, Tubs, Fuel System,Seam welded.
FUEL SYSTEM & ELECTRONICS
OBP 6 Gallon Tank
OBP 2 Liter Swirl Pot
Bosch 090 Lift Pump
Bosch 044 High Pressure Pump
Sytec Pressure Regulator
MoTeC M400 All Options
Sequential Injection, Boost Control, Over Run Boost, Traction Control, Launch Control, Gear Box Control,Flat Shift, Clutch-less Gear Change Up and Down
MoTeC SDL All Options
Full engine sensor deisplay, Full Dataloggin.
MoTeC SLM
BRAKING
OBP Peddle Box
OBP Verticle Hydraulic Handbrake
XYZ 6 Pot Front Callipers with 360mm x 32 Rotors
XYZ 4 Pot Front Callipers with 300mm x 32 Rotors
INTERIOR – EXTERIOR
Sparco FIA seats Rota GTR-D 18×12 Rear 18×9.5 Front
Sparco Steering Rocket Bunny Kit on 50mm rear quarters
XYZ 4″ 6 point Harnesses. Gandor Mirrors
Flocked Dash Carbon Bonnet