Let's catch up with Hugo and check out the new look of his rotary Corolla drift car.
The Cody's 2013/14 D1NZ National Drifting Championship kicks off this weekend at Hampton Downs Raceway, just south of Auckland, New Zealand. Over the five month off-season many drivers and teams have been busy making changes to their existing cars & setups, and also building completely new cars. I will do my best to cover these new and improved builds over the next few weeks.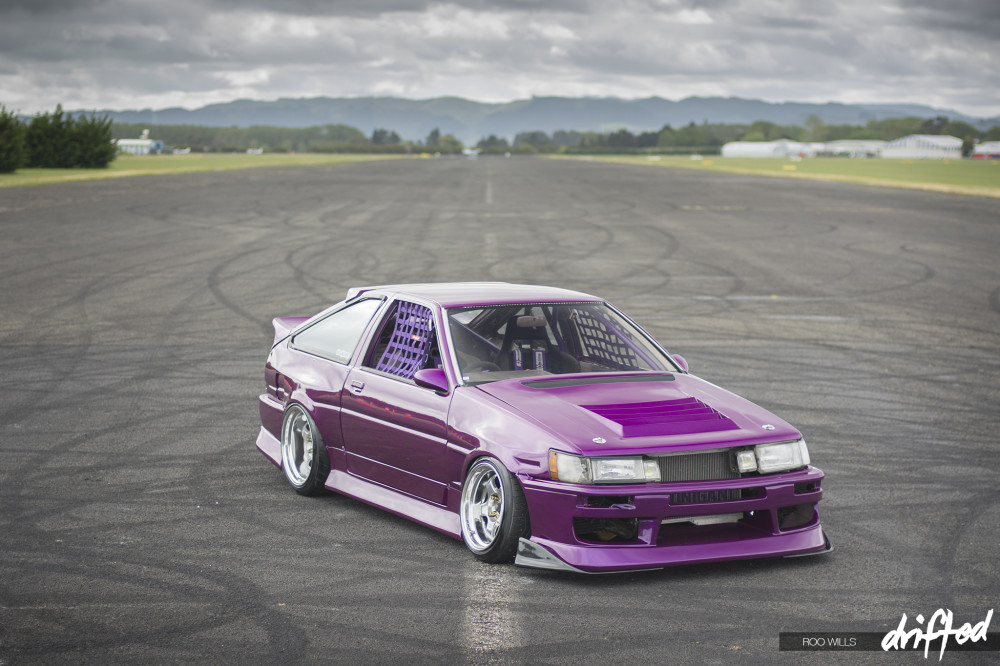 I caught up with Hugo Maclean to get the scoop on his new look; I think it's pretty damn cool. You will remember this car was brown with a gold and purple livery. Hugo has opted to go for a different colour all together and I believe the new livery, which is currently being applied by Mad Mike Whiddett, will involve some gold and chrome. The colours have almost been turned inside out which suits the rest of the car like the purple cage and window nets.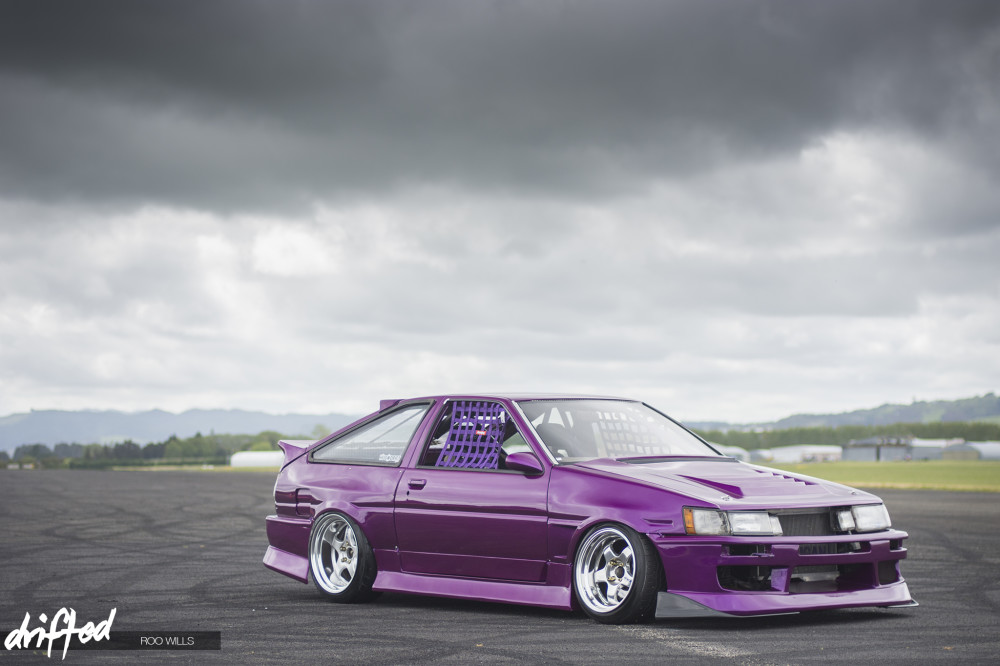 The major cosmetic difference outside of the new colour is the wheel change, to 17″ rear Work Meisters. The 20B PP engine struggled for grip last year and 16″ wheels limited what tyres Hugo could run on the back. The new 17″ wheels will now be wrapped in Nitto rubber all-season which should provide a lot more grip and a tonne of smoke!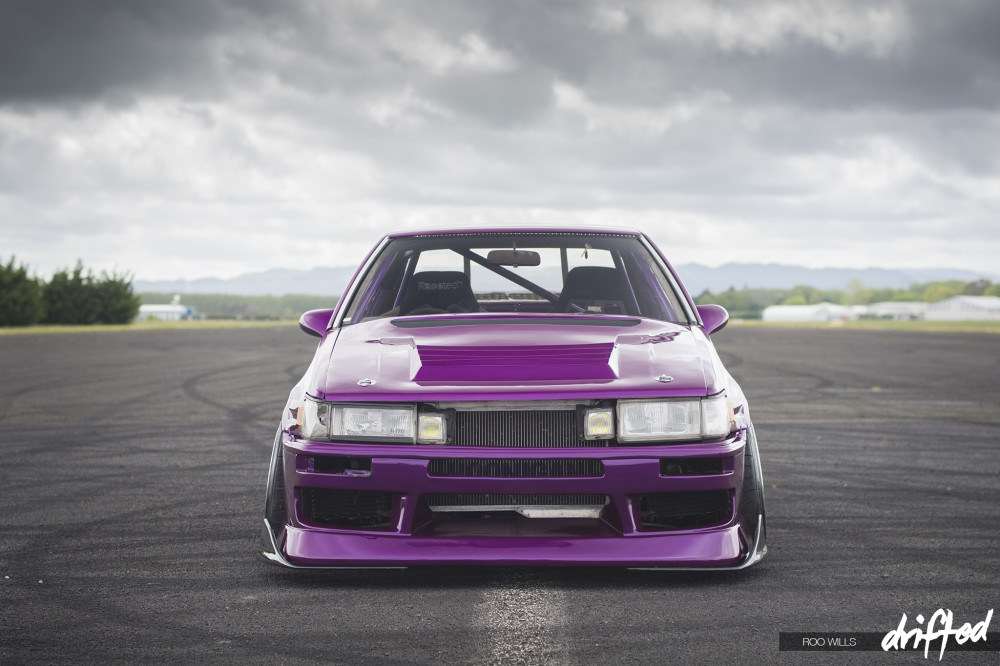 The car has also received brand new fibreglass panels from Mike Shaw Fibreglass. When Hugo bought the genuine BN Sports kit he had Mike take a mould before it was wrecked on track, which means the car will always look great even if the odd bit goes missing. The bodykit setup is the same as what was on the car last year with the exception of the new canards on the front bumper.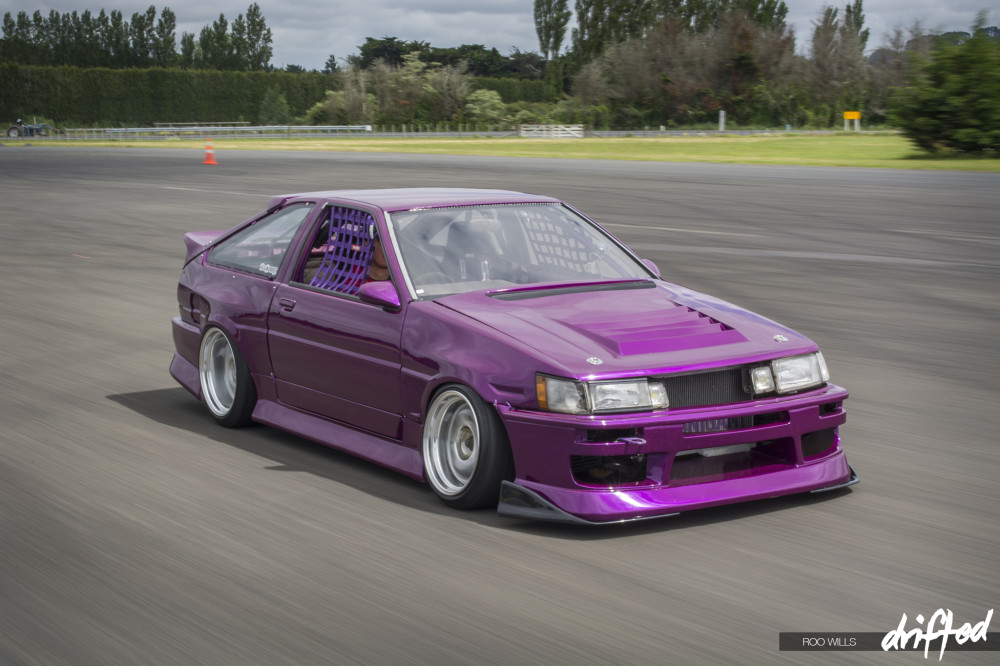 The colour is amazing in person and is hard to capture accurately in photographs. It almost looks like some sort of chrome based vinyl wrap but it's been painted by the extremely talented people at Custom Ride Bodyworks; they have done a great job. It changes dramatically depending on what light is available and can look like a completely different car when in the shadows.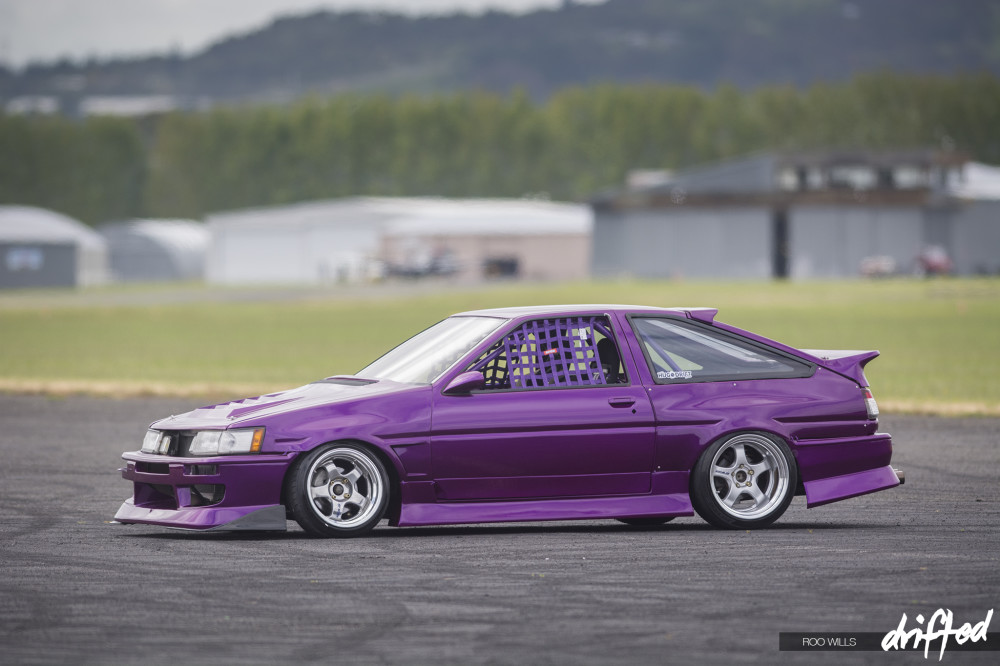 Warren from PPRE will be on board again this year making sure the 20B PP he built sings and screams perfectly at each round. The car suffered some clutch issues last season but that should no longer be a problem as it is now running a 5-speed HKS sequential 'box that was purchased from the excess parts pile at Mad Mike's workshop. Reliability is very important in the world of drifting and it looks like Hugo and his team have focused on this over the off-season.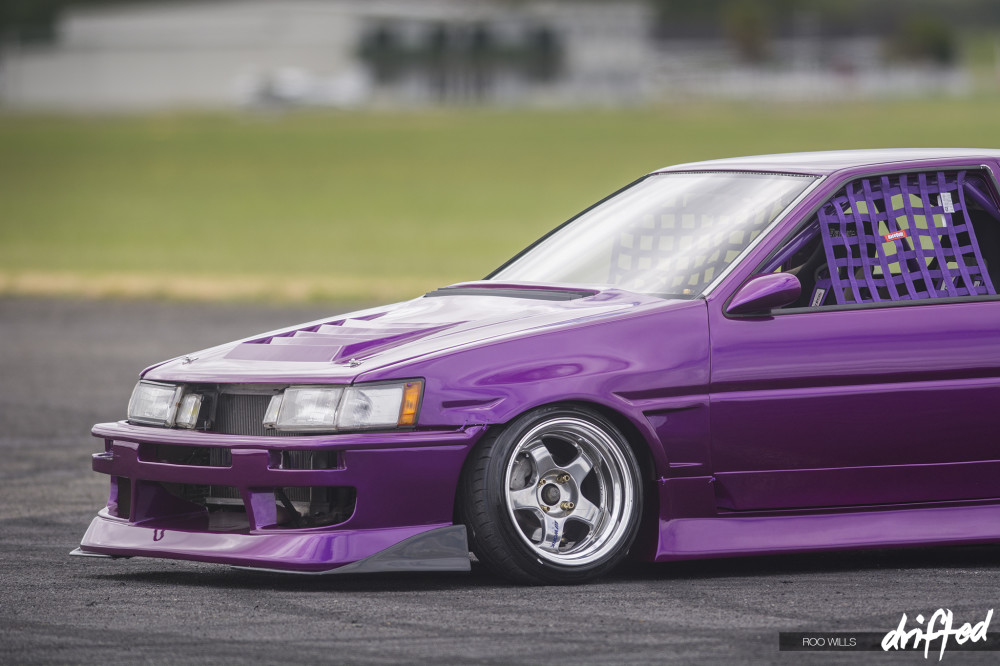 Once again all of the suspension is taken care of thanks to a full PSM catalogue, courtesy of Hamish at Parts Shop Max NZ. It's great to see a local business with good quality products getting behind our drivers. Hugo was kind enough to 'test' the new set up on an old bit of road we found and the result sounded like some sort of automotive symphony. Good luck for the season ahead Hugo!