DRIFT CAR: The Garage Life FC RX-7
Drifting is a motorsport that comes with its ups and downs. After a full season of competing, a car will get its fair share of "battle scars", some that add to the car aesthetically, and some that do not. It's good to see these scars on a drift car; it shows that the driver is pushing the car to its limit. One perfect example car showing more than a few scars is Garage Life's FC RX-7, owned and piloted by Daniel Kuo.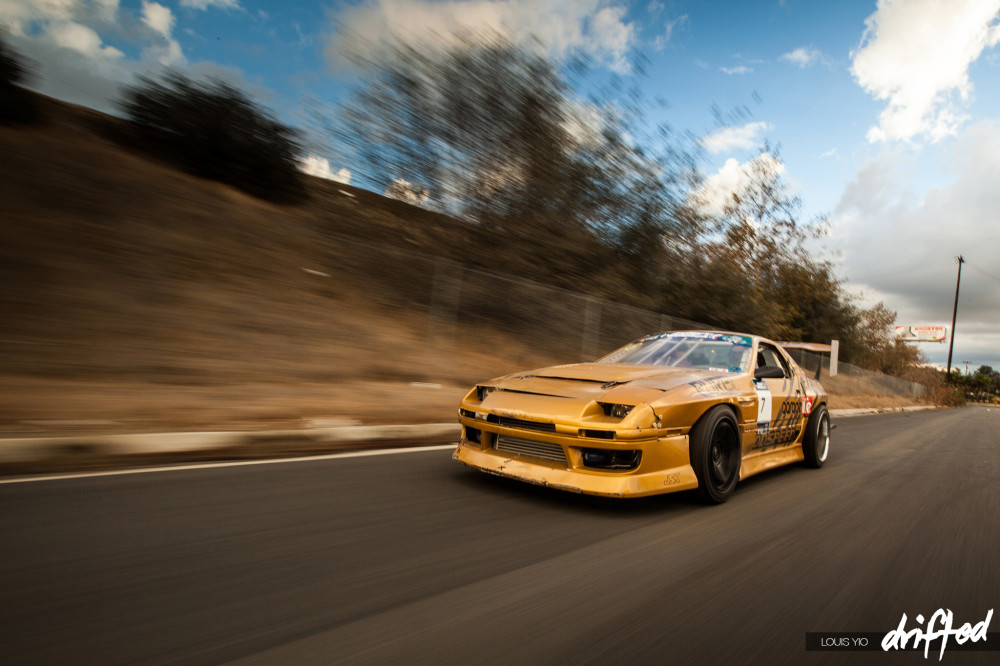 The RX-7, named Goldie, has been with Daniel for quite some time. For the 2013 season, Daniel clutch-kicked this car in two drifting series: Vegas Drift and WDrift America.
It's not very often I see a car with a wing that is almost comparable to something you'd see on a plane, but the one equipped on this RX-7 dares to compete. The wing is a custom-made Garage-Life GT Wing.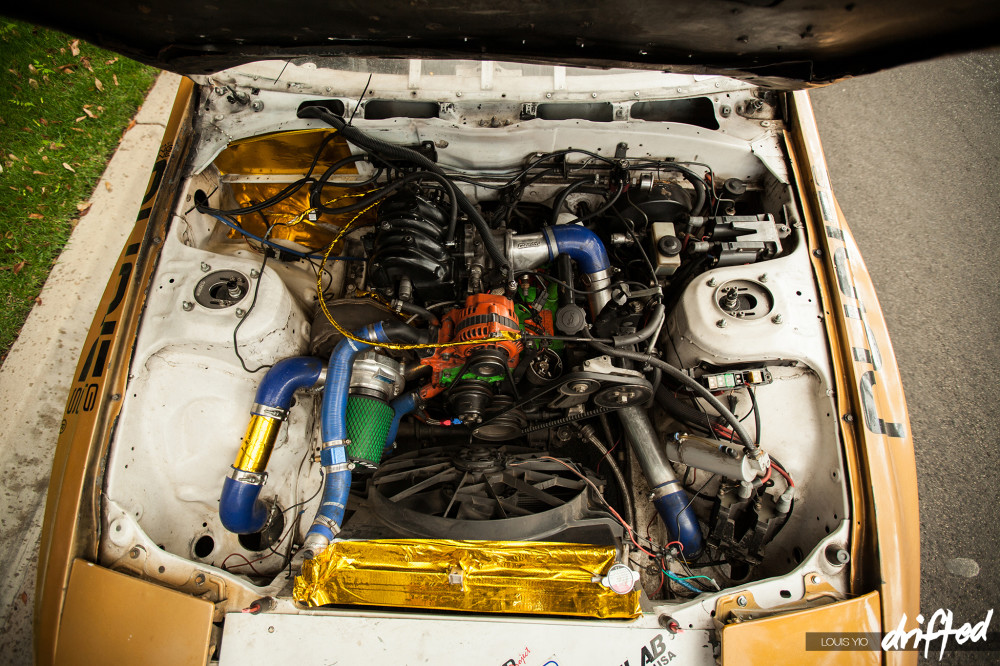 Underneath the hood of the RX-7 is the loud and proud rotary engine, producing approximately 650 horsepower to the wheels at 17 PSI. According to Daniel, the car has the capability of reaching over 800 horsepower should it ever get to compete in Formula Drift. With the majority of FD's field using V8s, non-V8 cars need the extra power to keep up with the massive amount of torque they produce.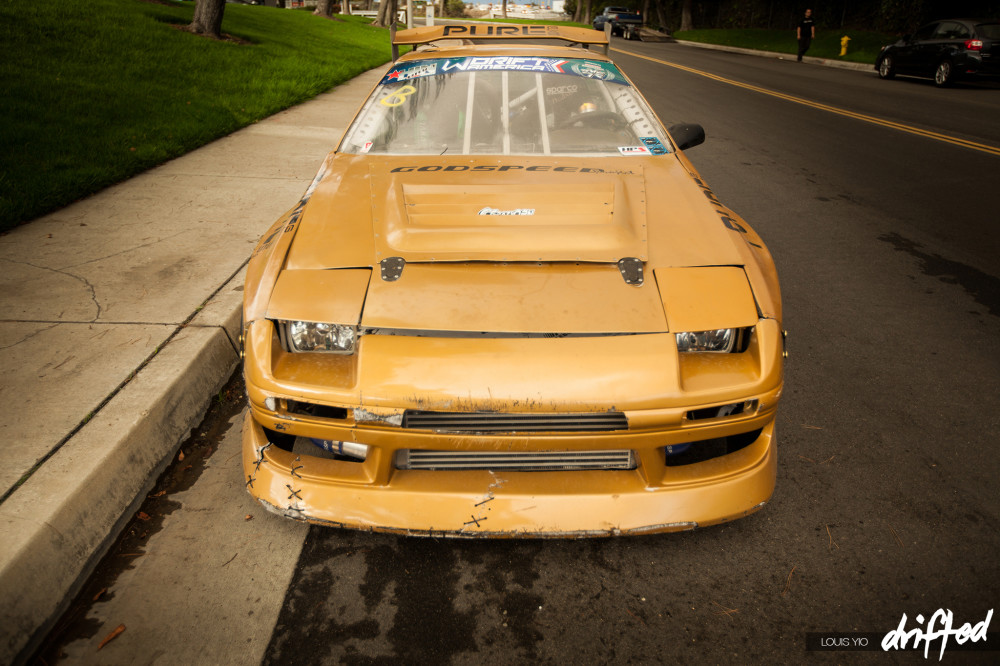 The interior of this FC isn't meant to impress the ladies; it is in no way a show car or daily driver. It is, however, a tire-slaying drift car that is meant be driven sideways at all times, and the cabin caters to these requirements well.
Since the car is meant for competition, a roll cage is mandatory. As with the majority of caged cars, entering and exiting the vehicle proves to be somewhat difficult.
Another look at the wing of the fighter jet RX-7
After the photoshoot, I had a couple questions for Daniel that he kindly answered.
When did you get into drifting?
"I have been drifting since 2007, [and have] loved it ever since. Drifting is pretty much my life!"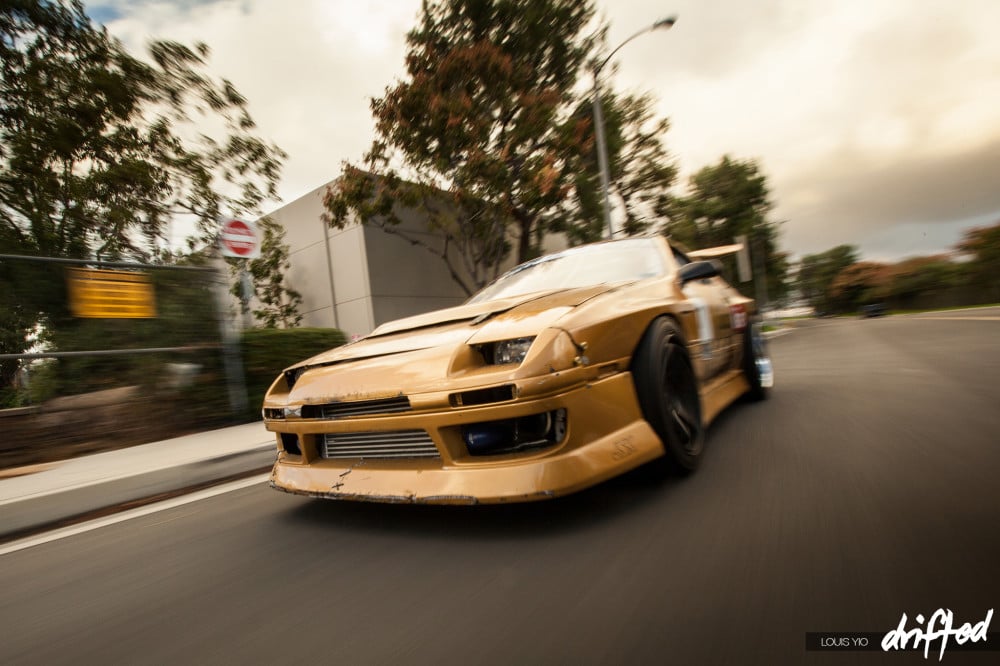 Why choose the rotary engine? More and more people seem to be opting for V8s nowadays?
"I have drifted cars with V8s, 2JZs, SR20s, and RBs, but no other engine satisfies me like a well tuned 13b!"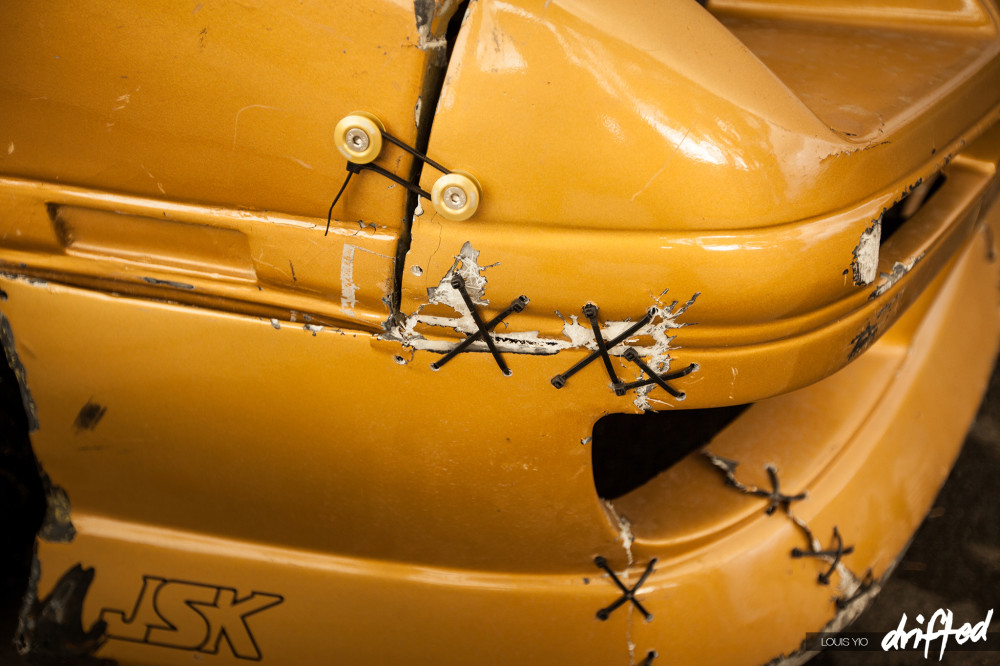 Can you tell me a bit about Garage Life?
"Garage life has been in business since 2010, we are approaching our 4th year. A couple of friends passionate about cars got together and opened up a shop! My buddies and I started building rotaries at home around same time I started drifting. At first we would break them left and right but after some trial and error we finally got to the point where the motors we were building became bulletproof! Breaking apex seals are a thing of the past. We are making more horsepower out of 1.3l at low conservative boost! At 10 psi we made 500whp. With the correct clearances, intake, exhaust port timing, turbo size, and engine tune, these motors are relentless!"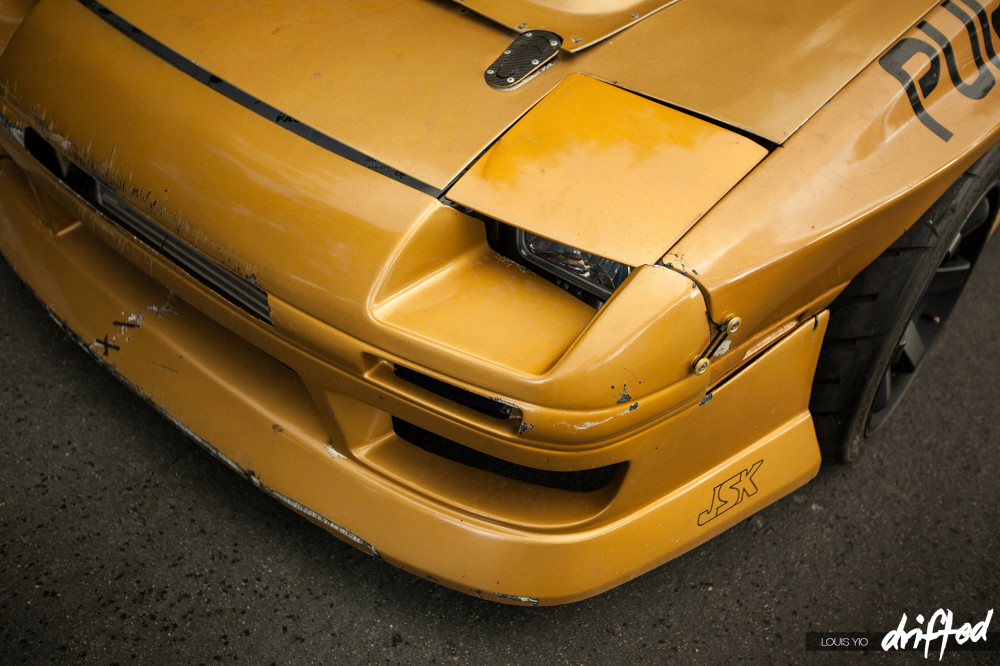 Is there anything else you want to add? Any plans for the future?
"This is the same motor we have been running all year long, its very reliable, making big numbers on low boost!! The only thing we did this year was add Gas and tires!! Next plans are to build a gforce upgraded t5 series trans with custom adapter plate!"
Garage Life FC RX-7 Spec
Garage Life Formula drift spec 6 pt cage 1.5 0.95 wall DOM
Garage life 13b custom half bridgeport studded race engine
650whp@17psi tuned by Crazyqbn
Flex fuel e85 ethanol
Rotary Lab usa custom engine machining
Garage Life custom made downpipe and full 3″ vband exhaust
Garage Life custom -4an oil feed line
Garage Life custom -10an oil return
Garage Life custom super angle knuckles
Garage Life custom gt wing                                                                                              
                                                                                         
Garage Life custom engine harness
GPsports tierods
Engine block machined by Charles Yanes of Rotary Lab
Rotary Aviation Super seals w/race springs
Rotary Aviation O-ring kit
Rotary-works titanium oversized studs
Rotary-works turbo manifold
Microtech efi lt12s
Microtech efi x6 ignition box
Microtech efi race dash unit
MSD spark plug wires
Rc Engineering 1000cc primary injectors [low imp.]
Rc Engineering custom 2200cc secondary injectors [low imp.]
Godspeed Project radiator
Godspeed project intercooler
Godspeed project gt40 t4 undivided oil cooled turbo
Godspeed project RS series 44mm wastegate
Godspeed project boost controller
Godspeed project hydro ebrake v2
Godspeed project v2 mono rs coilovers
Godspeed project catch can
Sparco pro2000 fia bucket seat
Gforce fia 5 pt harness
Walbro 450lph ethanol/alcohol rated fuel pump
Aeromotive A-1000 Fuel pressure regulator
Vis racing bsport aero and wide fenders
Option lab 18″wheels Sonicmotor oil pressure, coolant temp, oil pressure gauges
Sonicmotor deep dish steering wheel
Ford Taurus high cfm efan
SS braided -10an oil cooler lines
Here is a video I recorded with my phone of Daniel backing the car out the garage. It sounds boring until you watch it. Turn your volume up for maximum awesomeness!