At the beginning of November following a four month trip to Cornwall, England, I returned back to my beautiful home country, Poland. It's a place full of crazy people (in a positive way) and great friends, without whom I would not be where I am now. Despite the state of affairs, despite the politics and people complaining about how difficult life has become here, my love for this country never falters. Why? You will find out in a minute.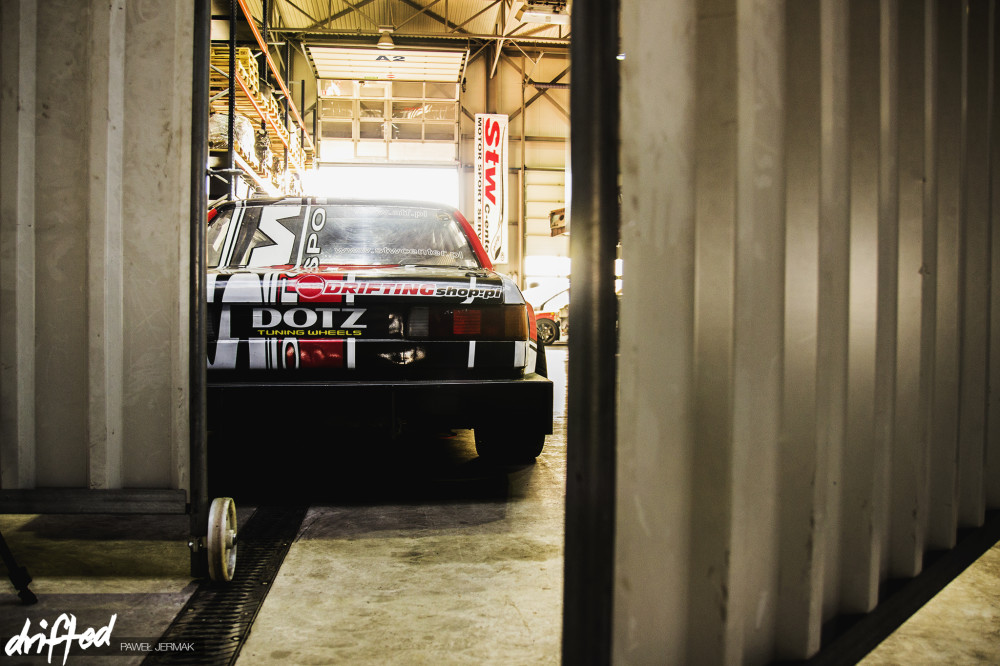 There are two types of people in this world. The ones who follow the mainstream, hold down a steady job, meet someone, get married, bury themselves in debt buying a house and a new car. Then you have the risk takers, those who shun the burdens of social responsibility in pursuit of a exciting life filled with uncertainty, following their dreams no matter how grand, fuelled purely by passion. It's the later path that the drivers of the famous STW Drift Team have chosen, and there are no regrets.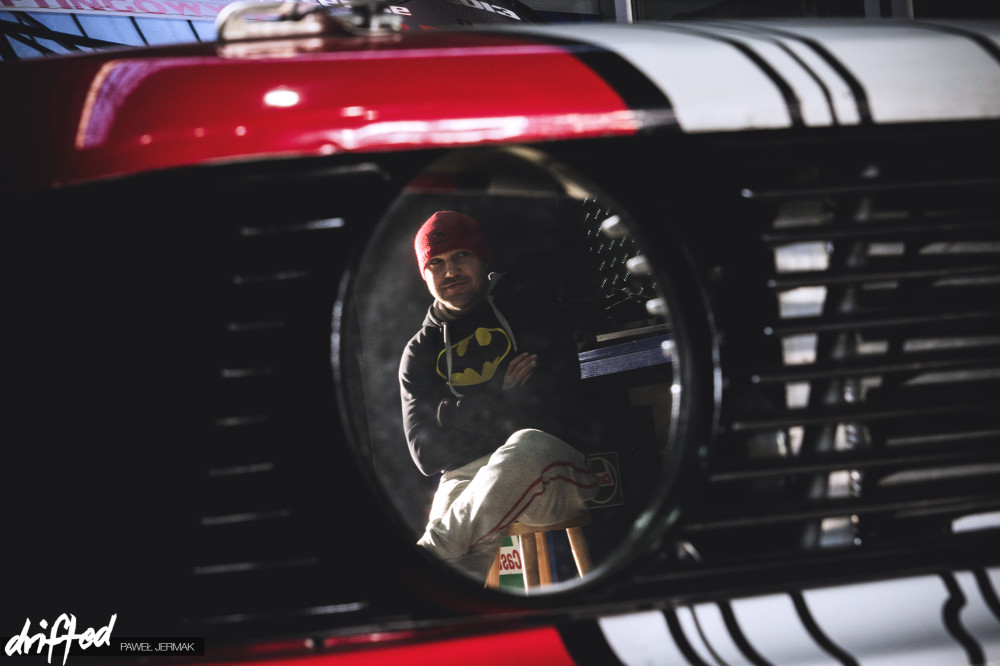 I remember my first drift event, the instant shot of adrenaline that I felt being close to the action, the sound of six-cylinder high-horsepower engines and the whistles of turbos and howls of external exhaust notes resonating in my eardrums. I fell in love with drifting. One group of drivers stood out at the event and made a lasting impression, and I vowed to find out more about them, their cars and the passion that we shared.
I arranged to visit the team with a group of friends so that we could shoot their cars and put together a short film about the team. Upon meeting STW's head mechanic, Gregory, near their workshops, we were escorted inside…
As we entered the converted hangar our senses were assaulted. In front of us stood the Internet-famous STW 2JZ 'Shark' BMW E21 and, right next to it, their new drift car – a Toyota Supra, which the team were preparing for the upcoming season 2. In the background we could make out the silhouette of a Honda Integra, which the team were building for hill climbing, another Supra and Martin 'Steve' Carzasty's Nissan S14.  I knew it was going to be a good day…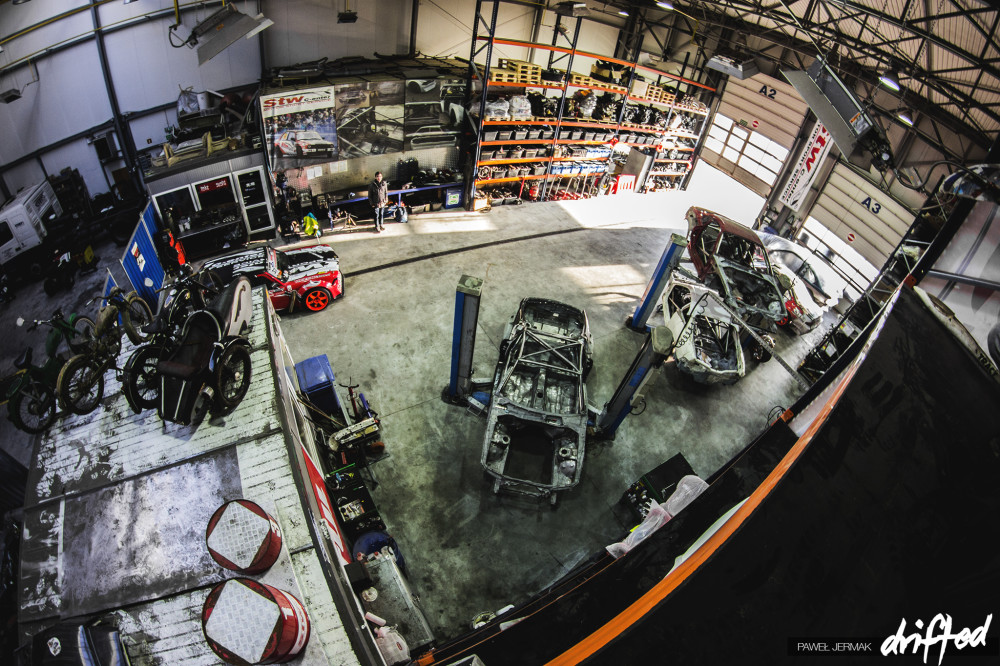 How awesome is this workshop? Vintage motorcycles (complete with sidecar) sit above modern drift metal. Spare parts and supplies adorn the racks surrounding.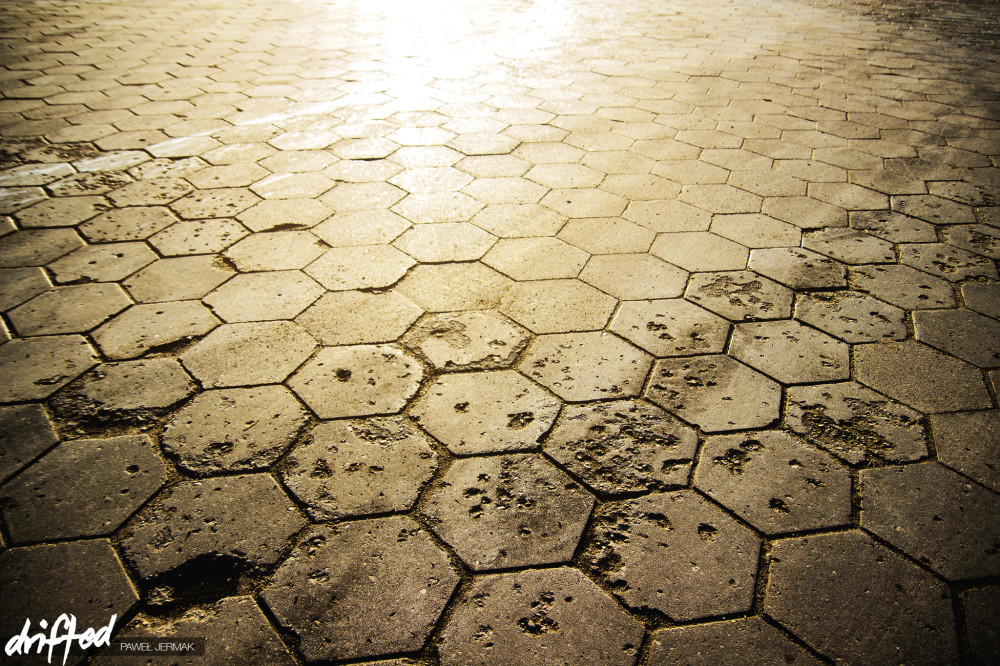 Outside, the hangar's yard serves as a testing and training ground, with signs of previous hooning sessions abundant.
Naturally the team were only too happy to blow off the cobwebs and shred some rubber for us. Smoke filled the yard and my senses were awoken by the familiar smells and sounds of drifting again.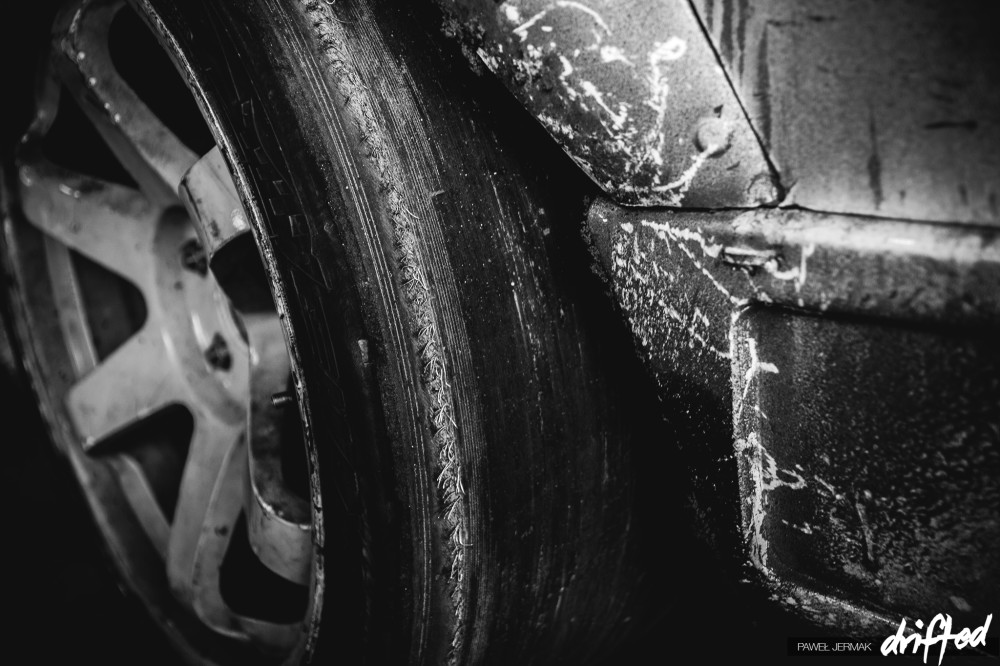 At this point, someone put forward the crazy idea of using a forklift to gain a cool perspective on the team's hooning session. We drew straws as to who would risk their neck and sit atop the pallet. Health and safety, in Poland? No thank you!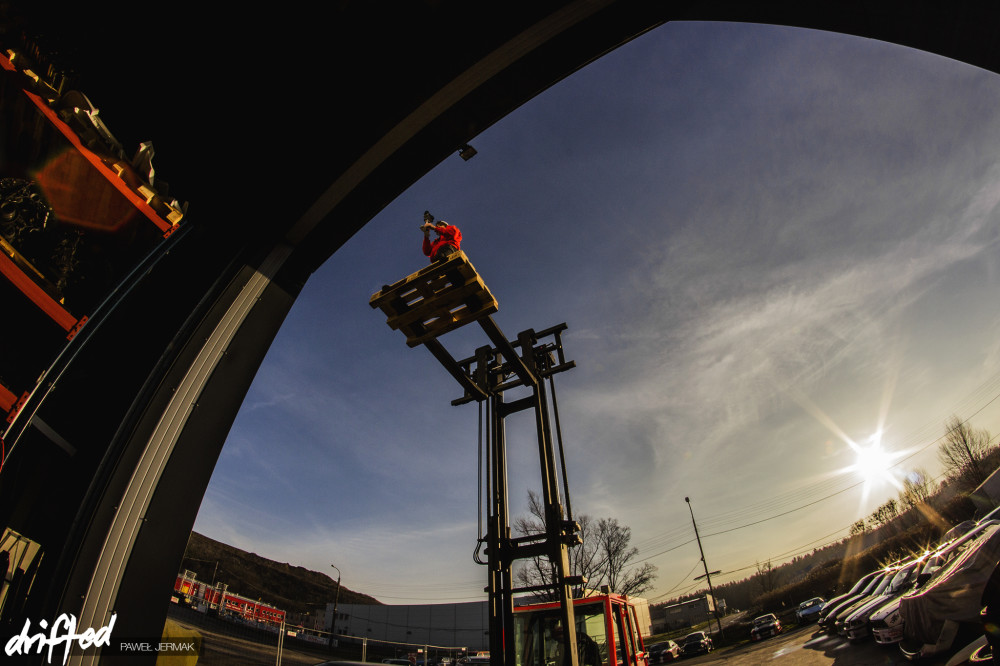 Of course nothing happened to anyone, we are always careful in what we do. Almost always, anyway. While the video guys set up the stunt outside I took a closer look around the workshop…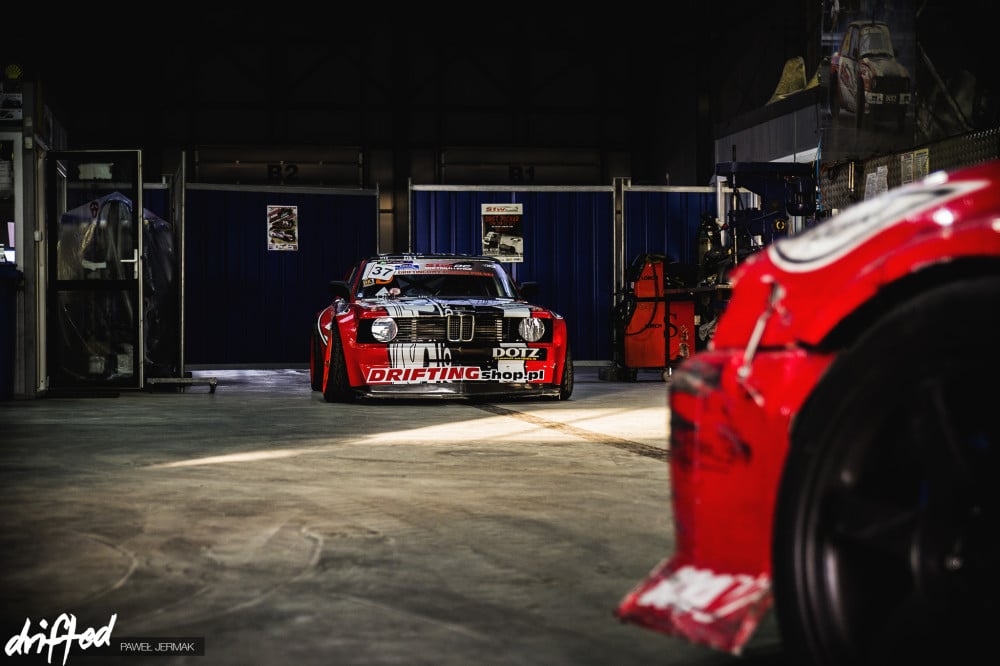 I was instantly drawn towards the E21. This car is so big on the Internet it's ridiculous. It has such presence and demands your attention…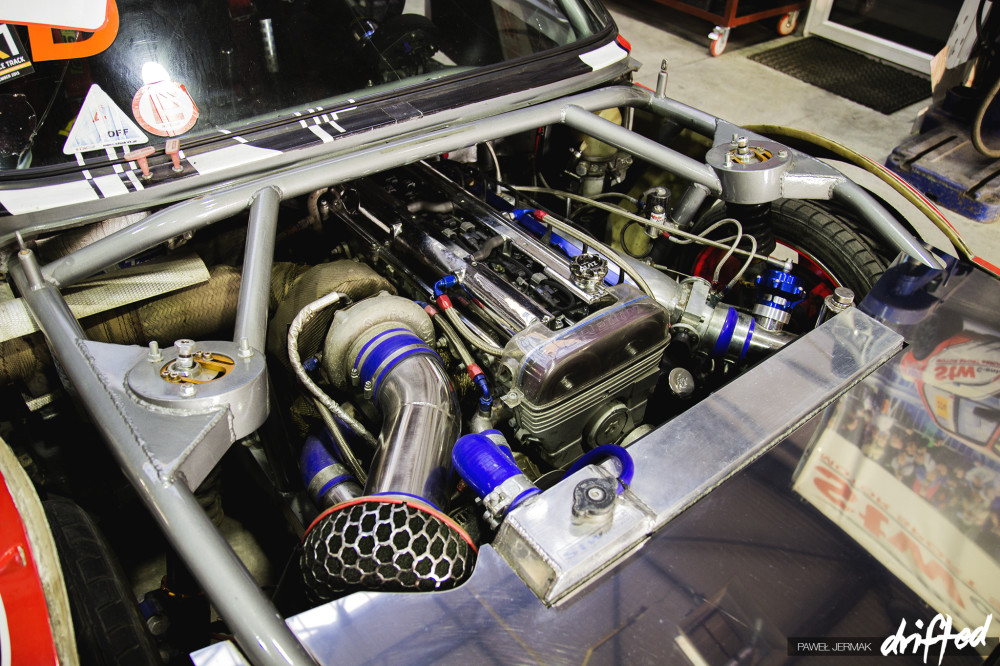 Its engine compliments the exterior perfectly. Equally crazy, outlandish and extreme. Poland builds some of the world's craziest drift cars - fact.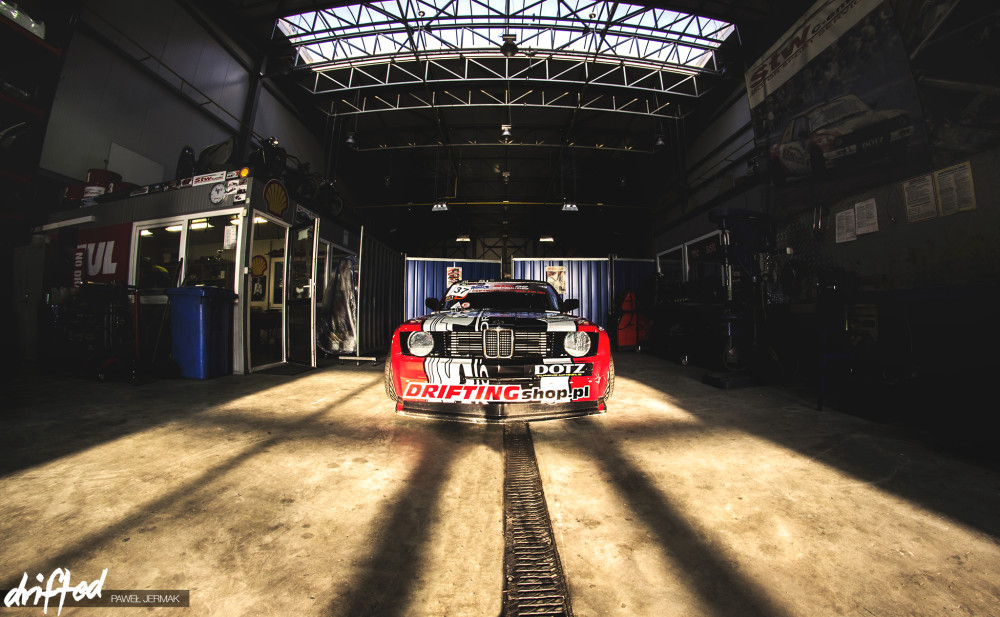 What's your take on this car? Have they ruined a classic are its retro looks part of what makes it work so well?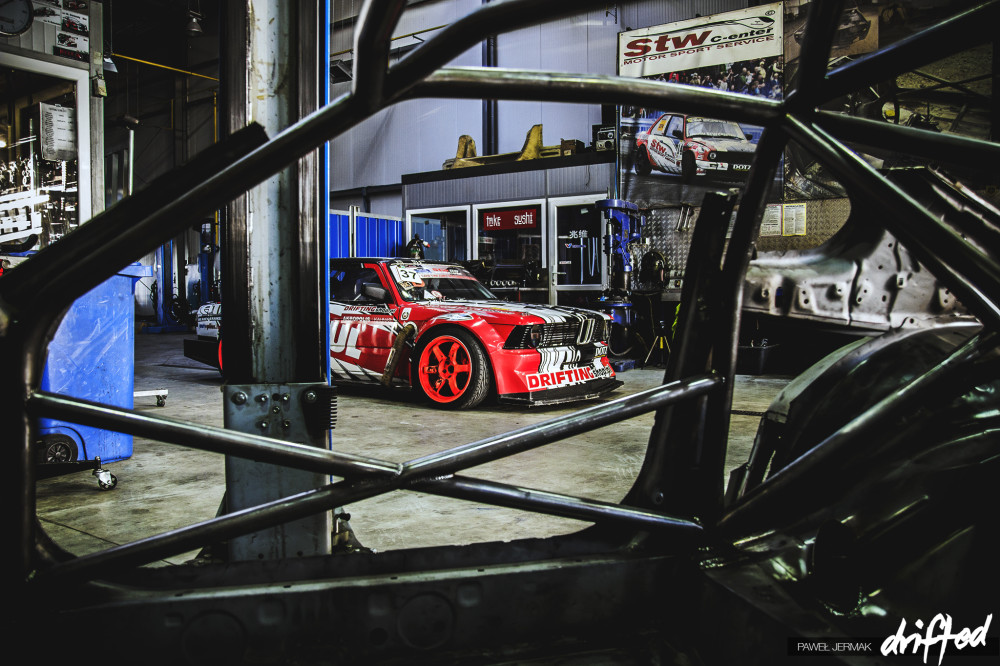 All of STW's fab and build work is done in-house, and their attention to detail is supreme.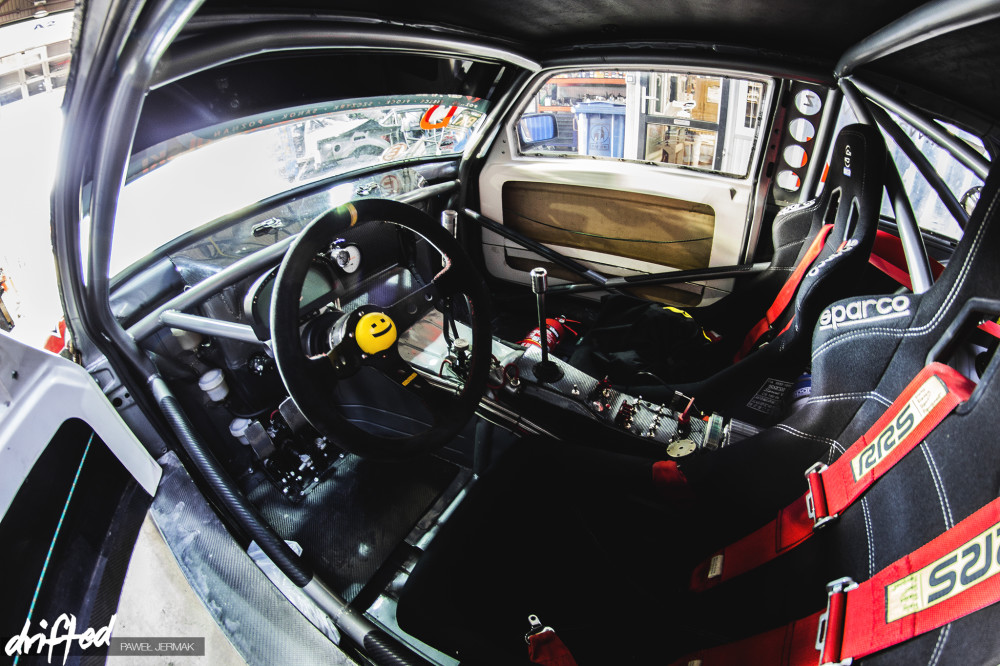 As if you need reminding to smile when drifting a 2JZ-powered E21?!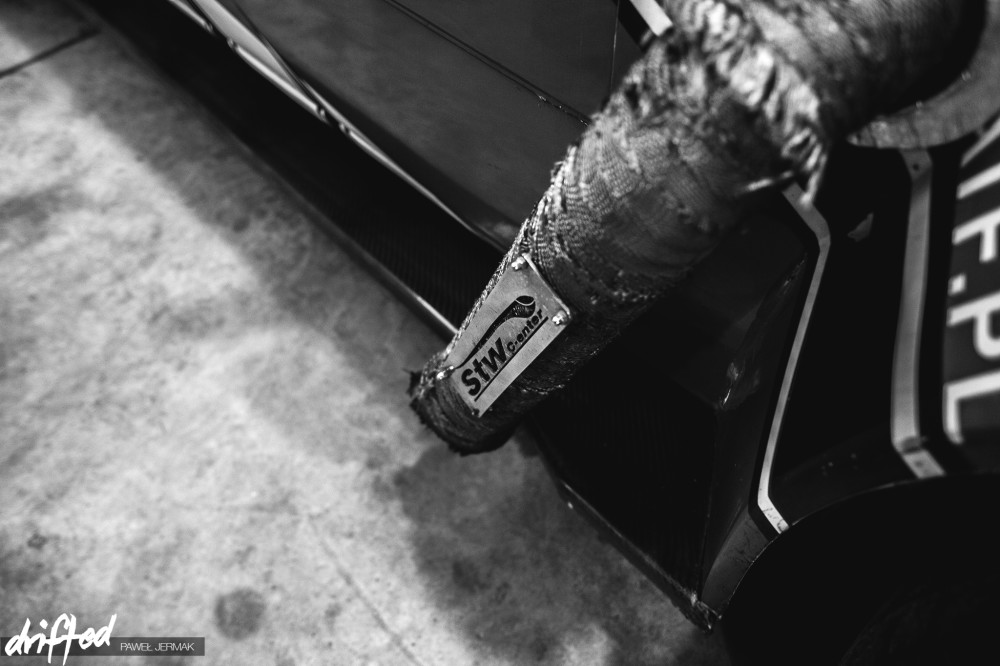 One thing that surprised me during my visit to the STW Center was the lighthearted and chilled atmosphere.
The team are truly 'car guys', they often visit the shop just to chill out. This is what they love, so there is nothing surprising that they are successful in it.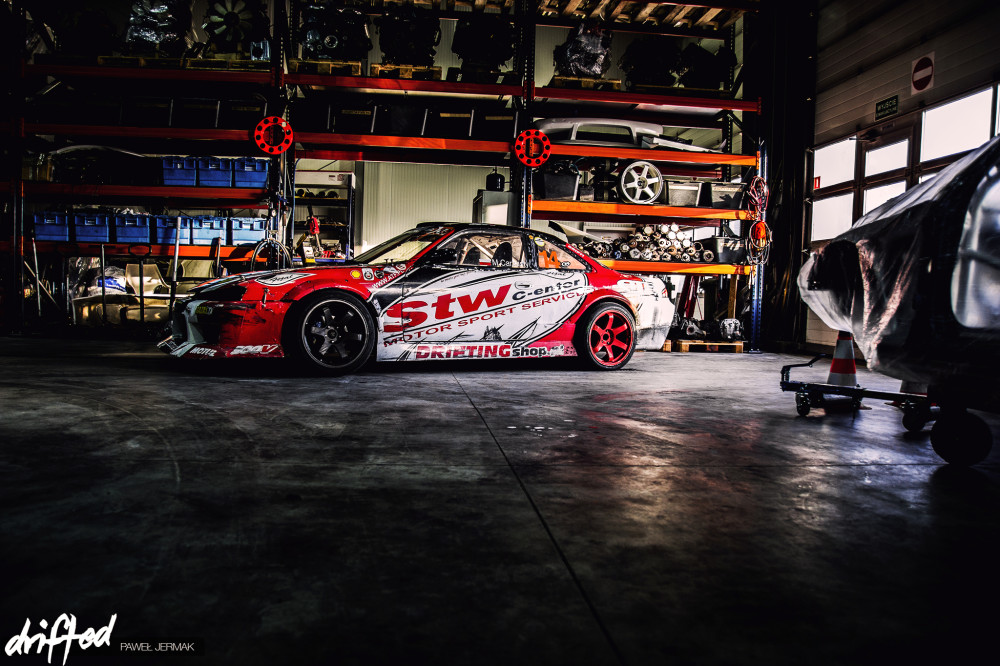 Meanwhile, the other car that I was interested with was their S14. Lets face it, although marginally less visually exciting as E21, the sound and style in which Steve drives it definitely is.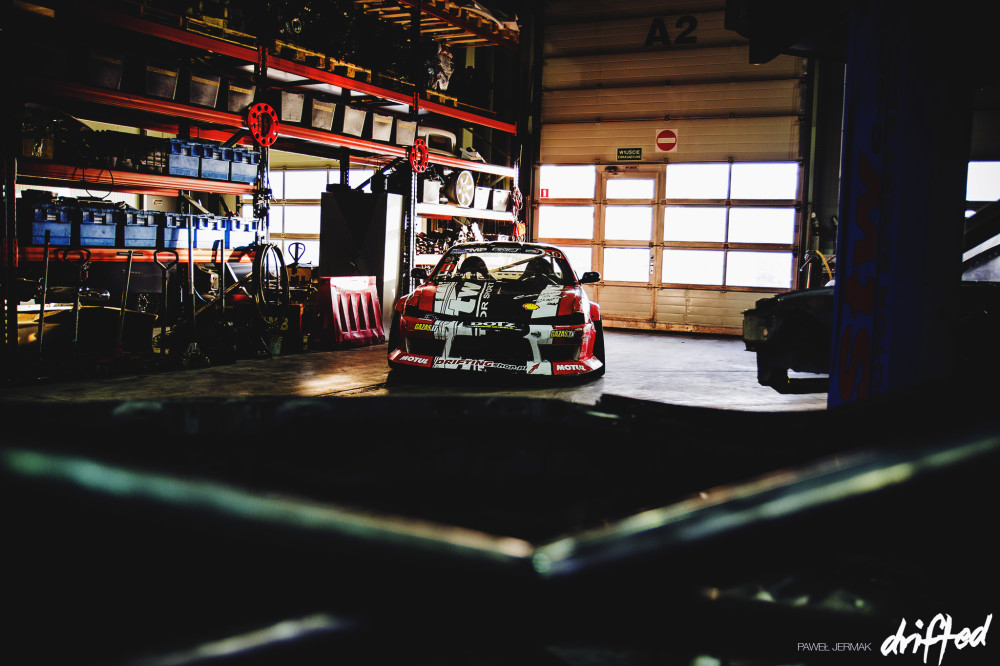 It looks like a track warrior, and it surely is one. Those two projects standing together side by side created an ideal contrast. German class meets Japanese aggression.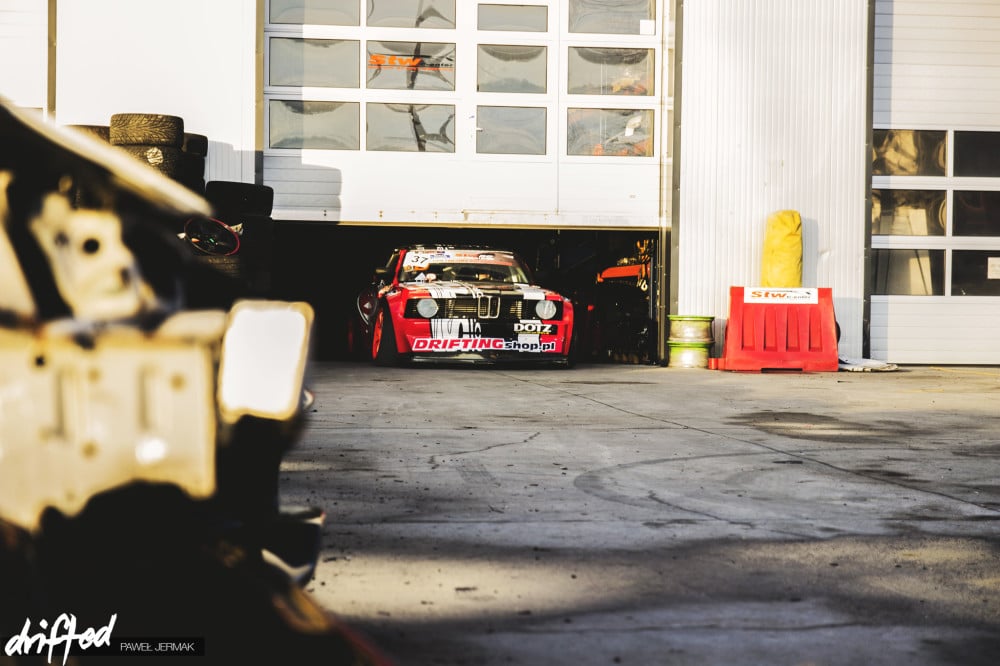 As the sun starts to drop, Mark, the driver of the E21 decides to take it outside and stretch its legs. They don't have to raise the hangar door very high to let it out.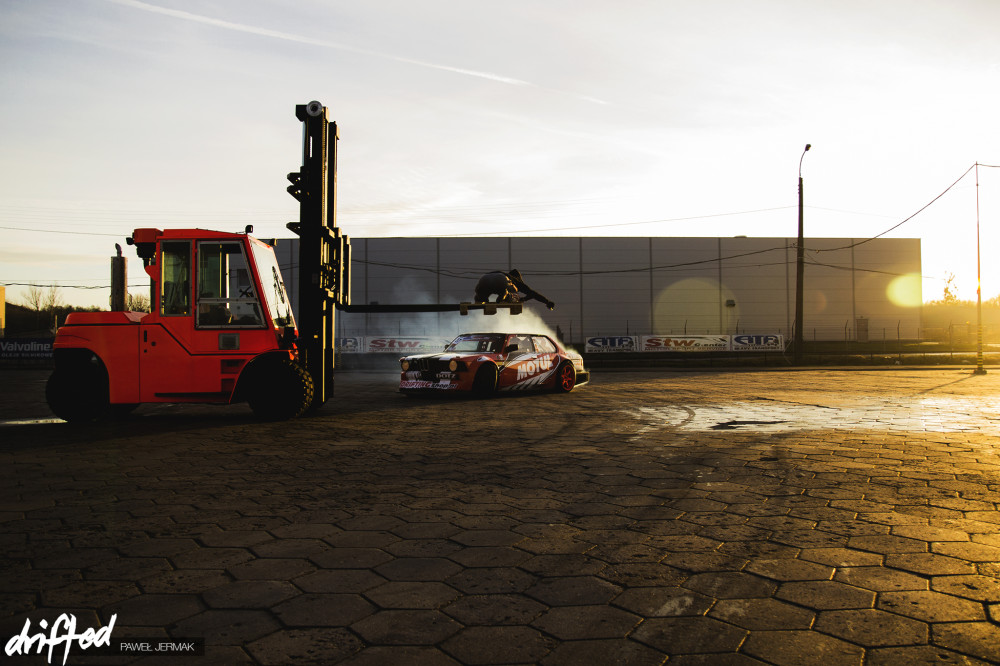 There aren't many cars in the world that could pull this stunt at this height. The E21 takes low to new levels.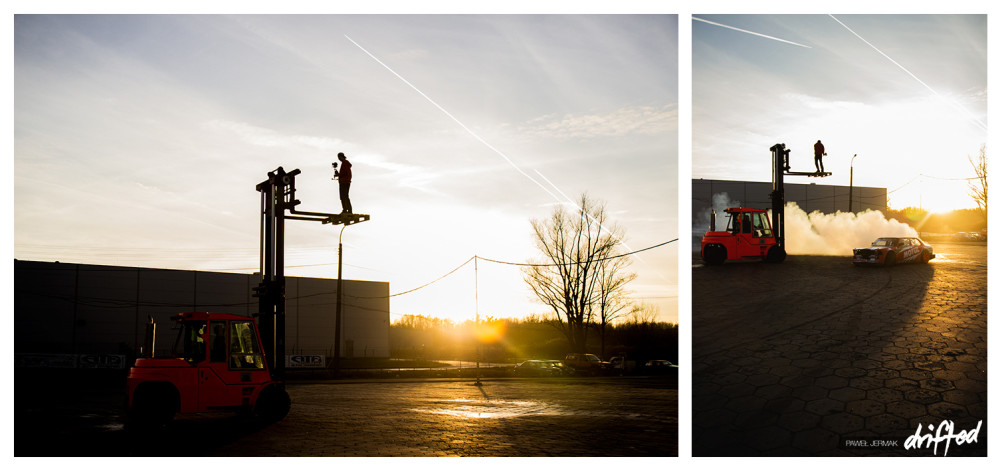 After a few laps, coming close to the pallet, filming how Mark makes a doughnut around the forklift, I jumped in the passenger seat to film onboard.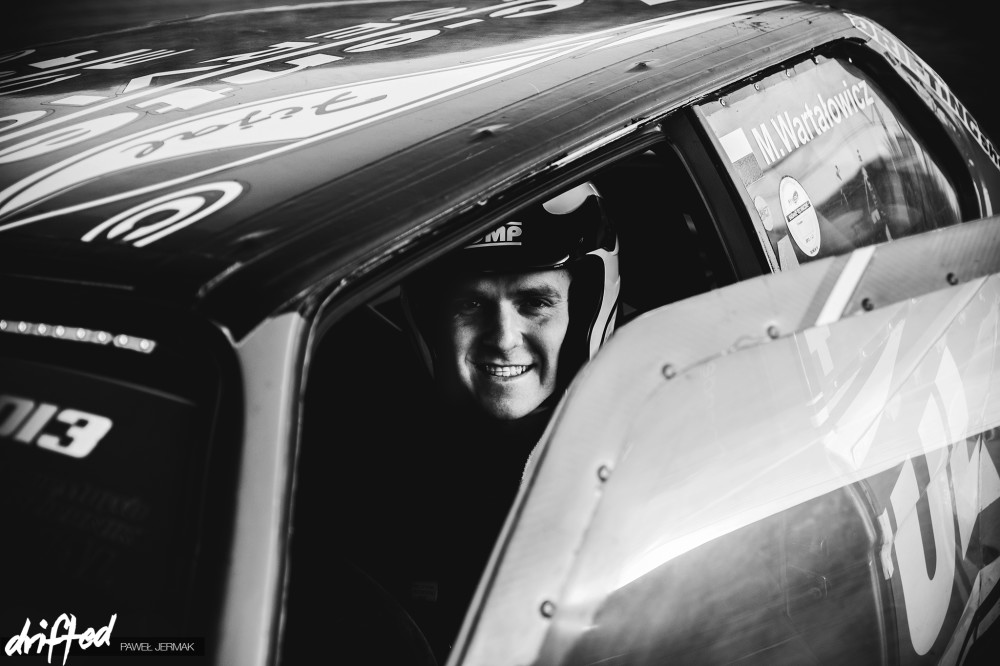 After a few more laps, Mark turned to me and with his smile said, ""Now you see why we love drifting?".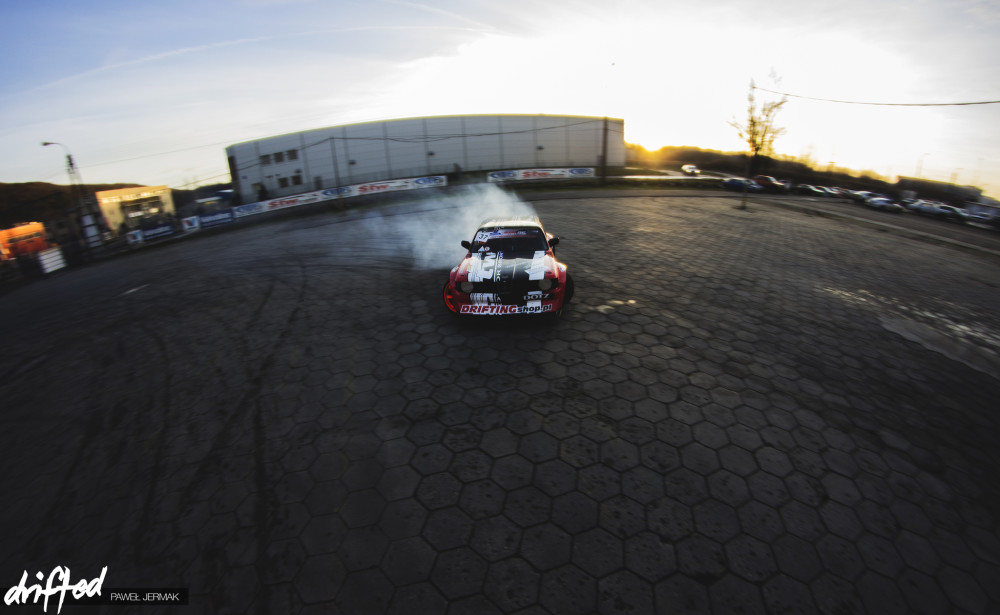 I completely see it. It's a feeling that's hard to explain, but I can emphasis with those that say that once you've got the bug it's hard to walk away.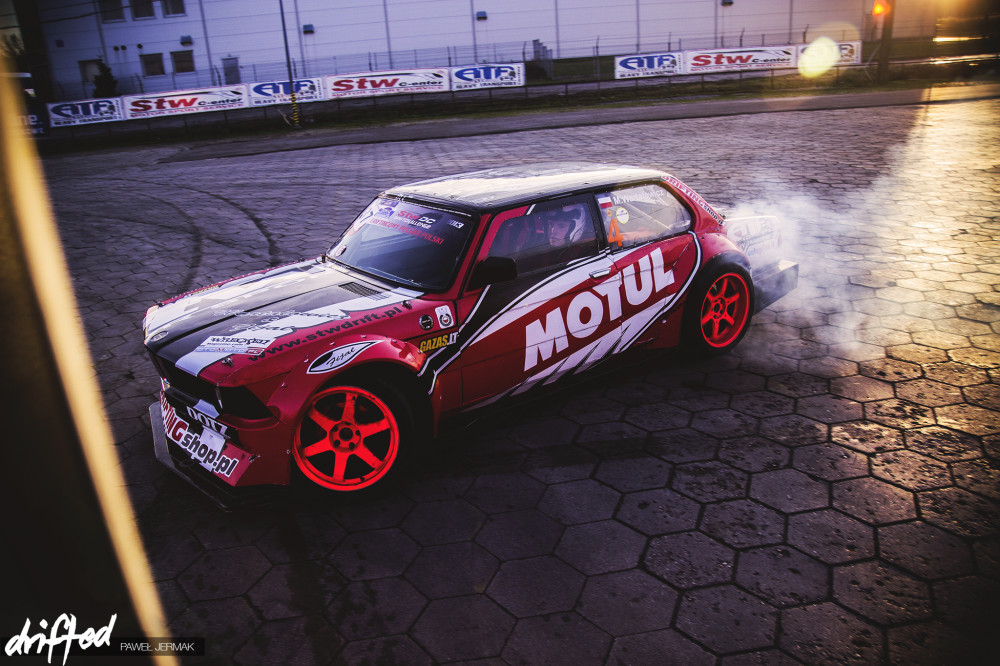 Drifting has introduce me to very positive new people, full of passion for life and for what they are doing. I have a deep hope, that we will visit them again, if not, it is certain that I will see them during competitions this year.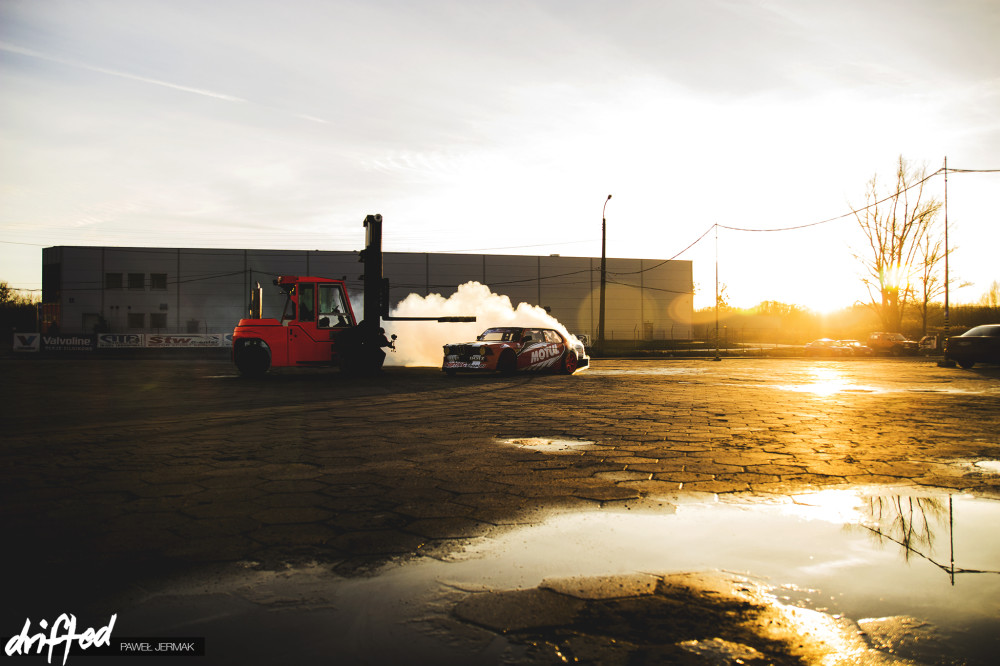 We would like to thank the STW Drift Team for spending a whole day with us, and helping with filming and joint contribution. First of all, credit goes to Mr. Adam Fijał for creating such a great team, which is not only harmonious, but also very positive. We would like to thank Steve and Mark for making burnouts, and for a passenger ride in the Shark, that made me a smile for the weeks. Also thanks to mechanic 'Strawberry' for crazy ideas and memorable phrases, of which we cried with laughter, and everybody else that contributed to what happened in Warsaw. Thanks a lot!!!
Here's the video from the day…
Photos and words: Pawel 'Muniek' Jermak