FEATURE: Waagaard's RX7 V8 Swap
Say hello to Waagard's stunning RX7 V8 swapped FD3S. Let the controversy begin!
This might be a familiar sight for many people. An LS2. Many of you might already be frowning upon this first picture.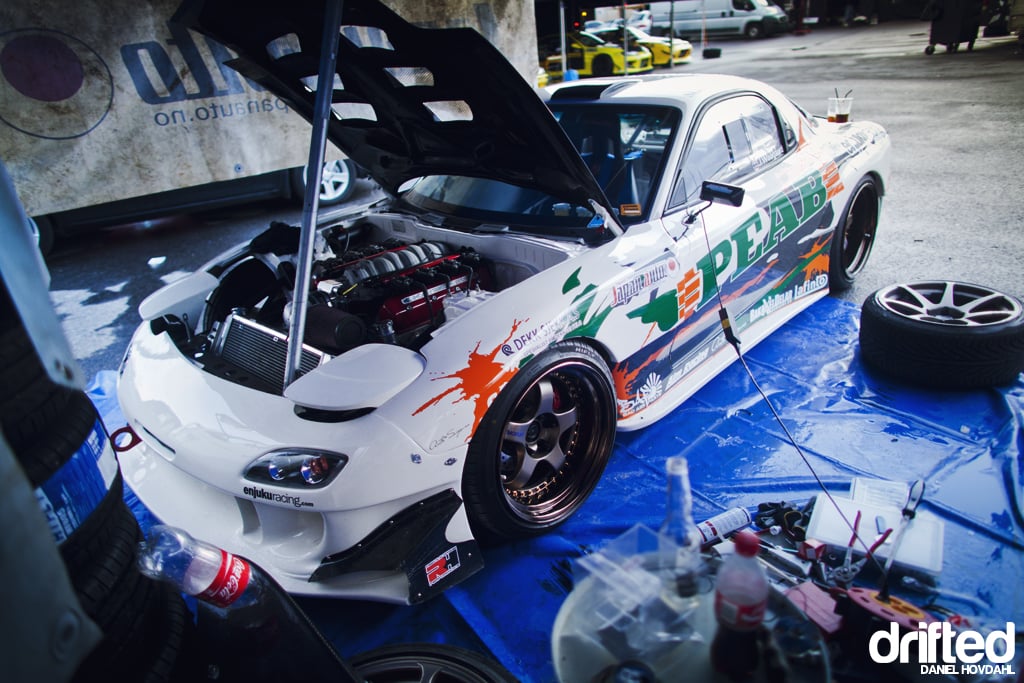 Maybe even more so, when you see that the engine is firmly planted within a 1993 Mazda RX7 FD.

But you gotta admit it, though. The car as a package looks darn good, especially with the RE Amemiya kit.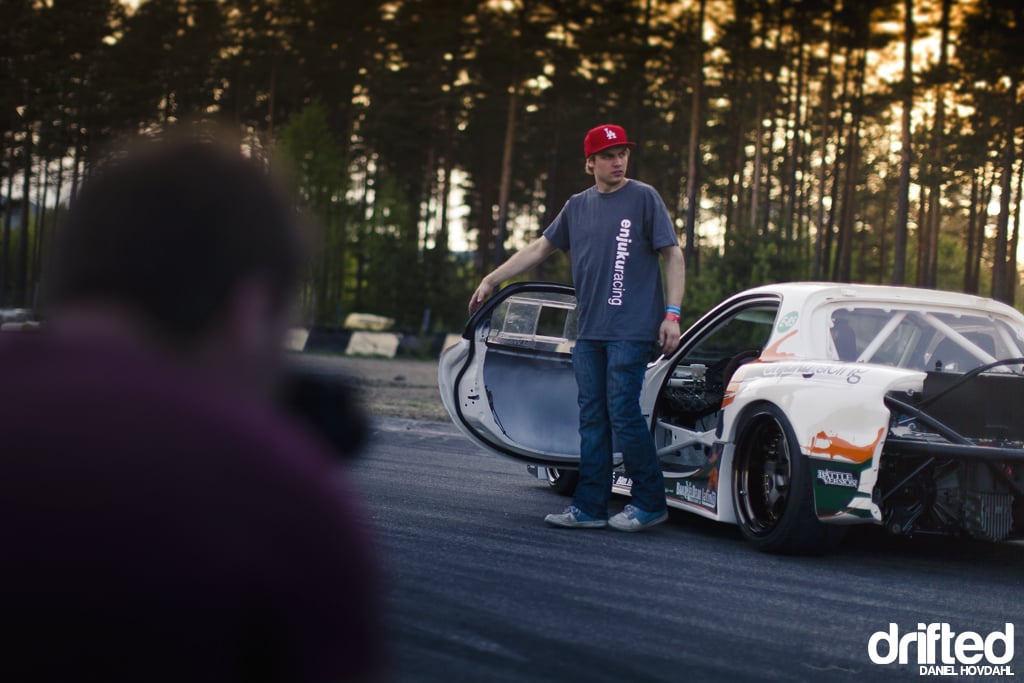 Joachim Waagaard is a typical motorhead. Born with a spanner in one hand and a steeringwheel in the other. His first drift car was actually an FD, which he built and drove on track before he even had a license.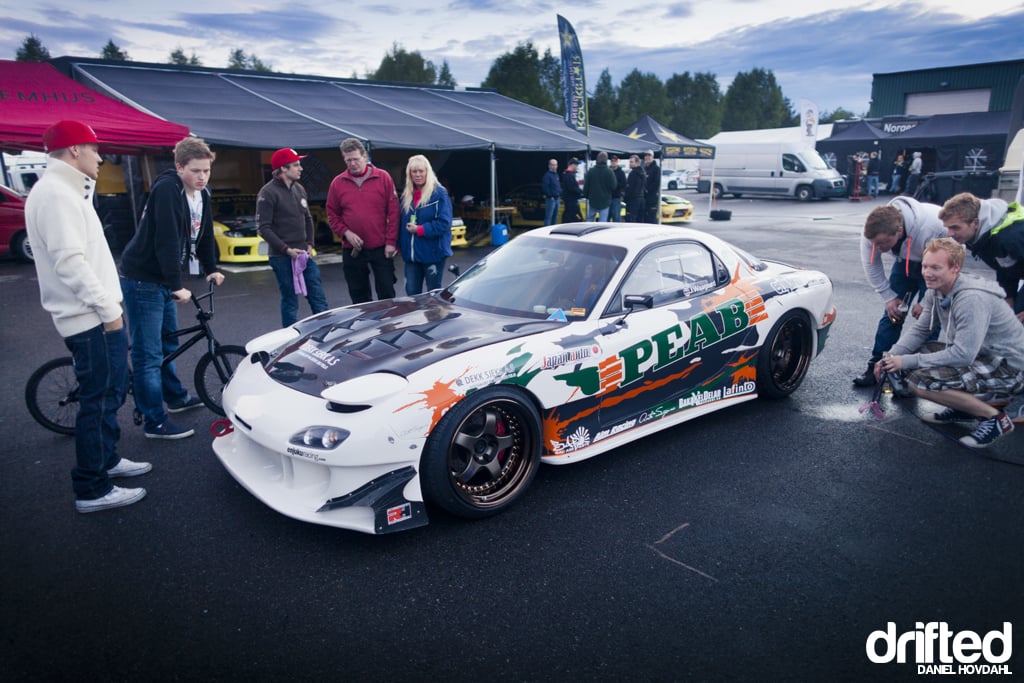 And the car definitely grabbed a lot of attention at its first event, Gatebil, a few weeks ago at Våler.

Mind you, it wasn't completely finished just yet. But he got it running during the weekend and did some testing!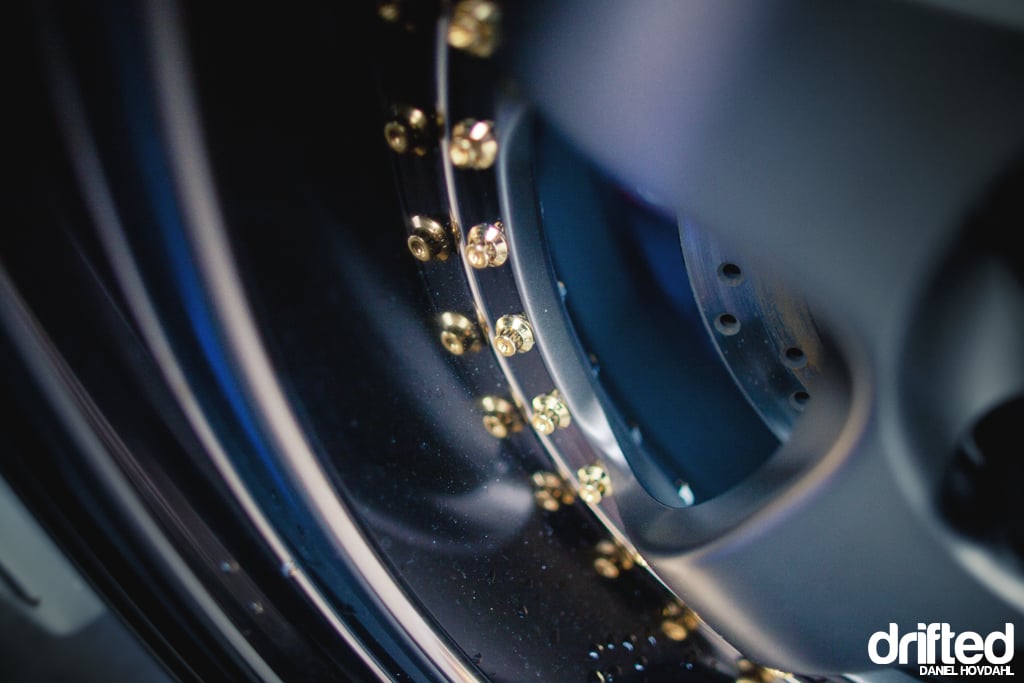 And check this out. These Work Meister S1's are sporting real gold. Pimpin'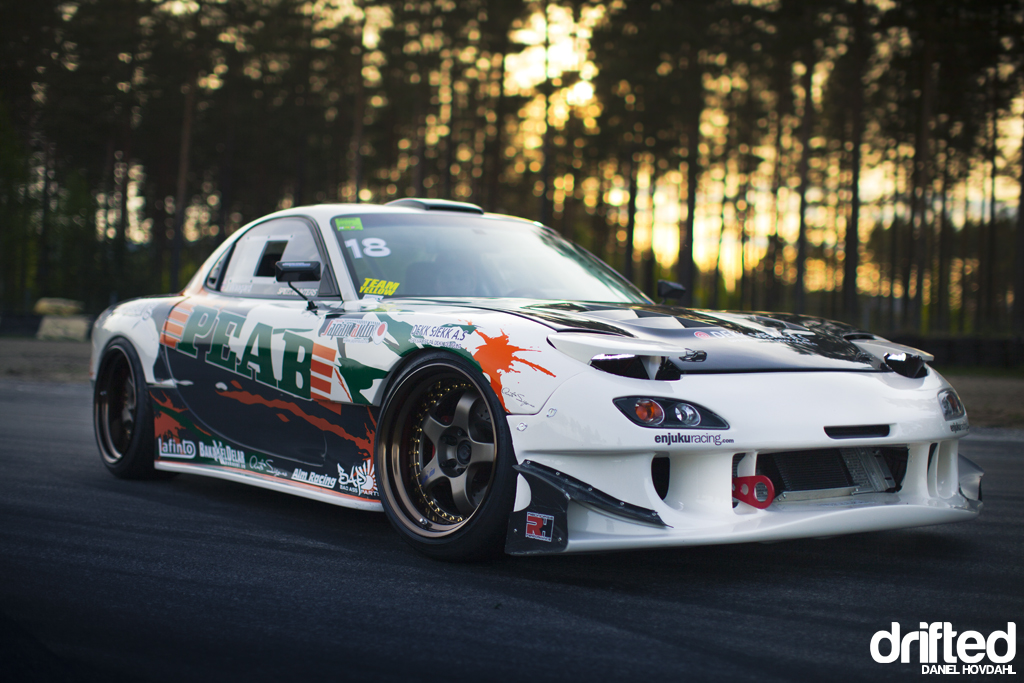 There si no denying Joachim has created something not too short of art.
Specs:
Car: 1993 Mazda rx7 RHD, converted to LHD
Engine:
-Katech Ls2 Torquer 6,0 Liters
-Street camshaft, mild lope
-PSI springs
-Trend pushrods
-CNC-ported heads
-C5-R timing chain
-Katech oil pump
-Katech aluminum valve covers, powdercoated red with Katech logo inserts
-Katech coil relocation kit with black wires
-Katech billet belt tensioner
-ATI Balancer
-Fast LSXR 102 MM Intake
-Fast big mouth throttlebody
-JWM Headers
-Aeromotive fuelrails
-Larger injectors
-Aeromotive a1000 fuel pump
-Aeromotive a1000 FPR
-Red horse performance fittings
-481 rwhp & 611rwnm
Drivetrain:
-4 speed Nascar gearbox
-Quick change rear end
-custom drive shaft and axles
Suspension:
-Ksport Coilovers
-Battle version suspension arms
-JWM knuckles
Wheels:
-Work Meister S1 3pc 18×9 front
-Work Meister S1 3pc 18×11 rear
Brakes:
-Slotted rotors and ebc pads
Chassis:
-Rollcage
-Tube front
-Tube rear
Body:
-RE style body kit
-Custom rear end
-wrc roof scoop HPC
-FIA mirrors
-Lexan windows
Interior:
-Stack gauge
-driftworks fia seats
-comp e brake
-comp pedal box
A lot of other custom parts.
Graphics by Mad Mike cre8grafx
::Dan