Formula DRIFT Irwindale Finale – 2019 Event Report
Formula DRIFT 2019 enters it's final round and Kris Szczepaniec was there to capture the event.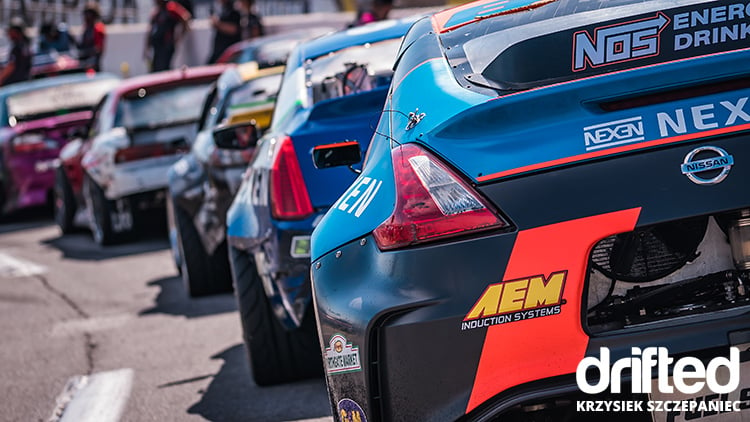 Location: Irwindale, California
Date: Oct 18-19
Event: Formula DRIFT Round 8
Reporter: Kris Szczepaniec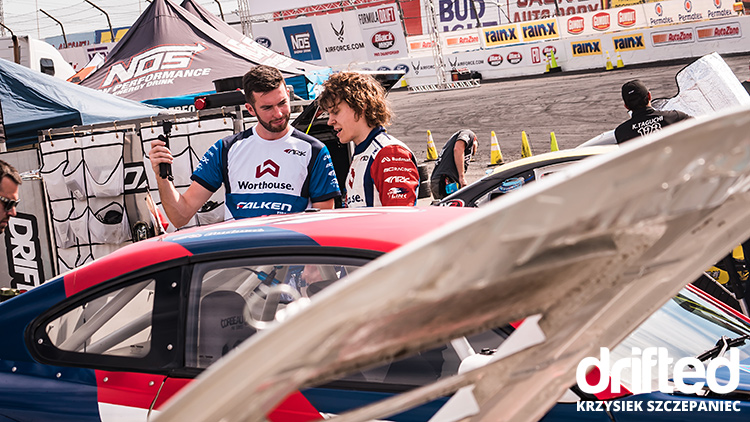 Entering the Round 8 of 2019 Formula Drift season 4 drivers still had mathematical chances to steal that number 1 spot from James Deane – Fredric Aasbo (Norway), Piotr Wiecek (Poland), Aurimas "Odi" Bakchis (Lithuania) and Chris Forsberg (USA) but they all knew the Irish man would not let go without a fight.
Sunny California was about to witness a great final championship battle again.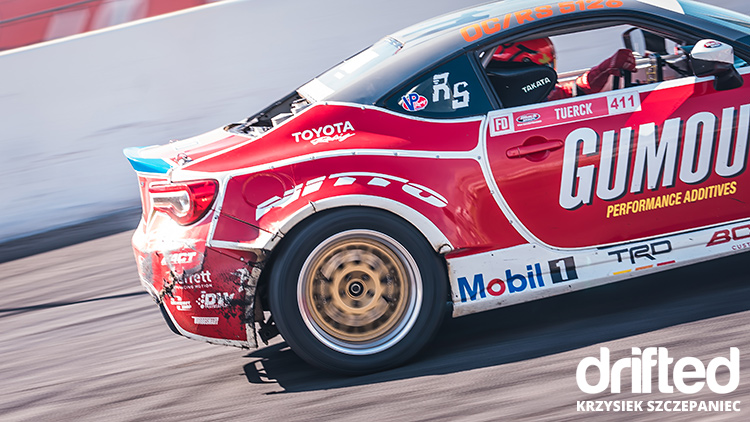 Qualifying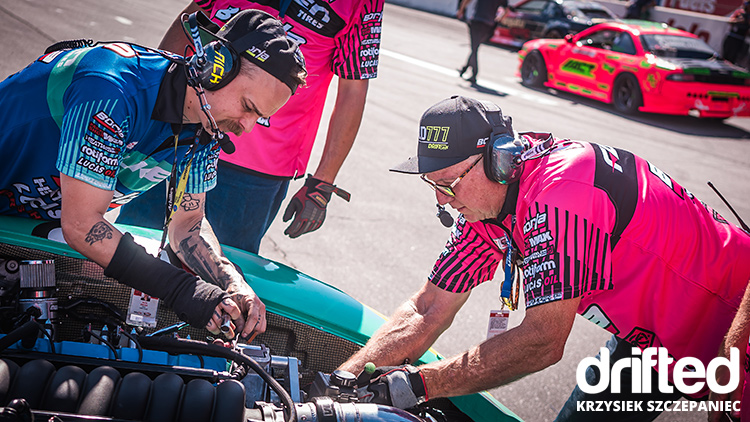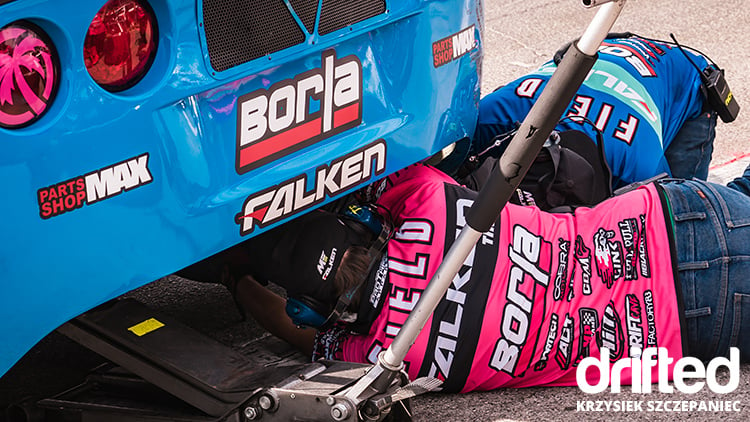 Unfortunately with a big number of technical problems some drivers were not able to pull up to the start line for the qualifying runs and some did not complete their runs. That meant the top qualifiers would have bye runs in the Top 32.
After scoring the highest in 2 previous rounds everyone expected Deane to get the no.1 spot but he ended up 6th.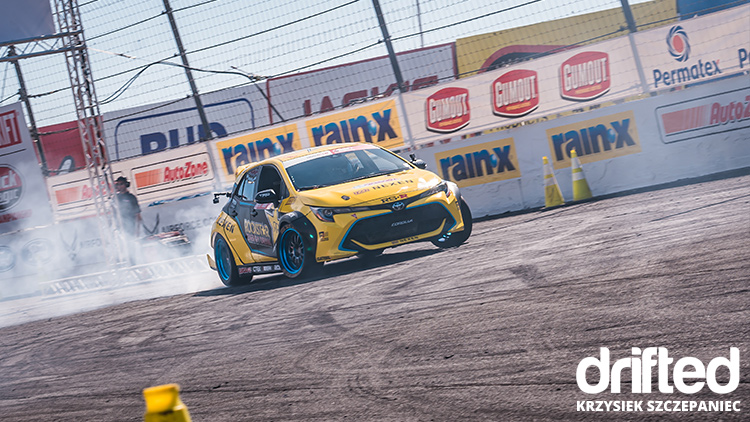 Even bigger surprise – Fredrick Aasbo finished 10th with only one good run and a misfire in his Toyota Corolla.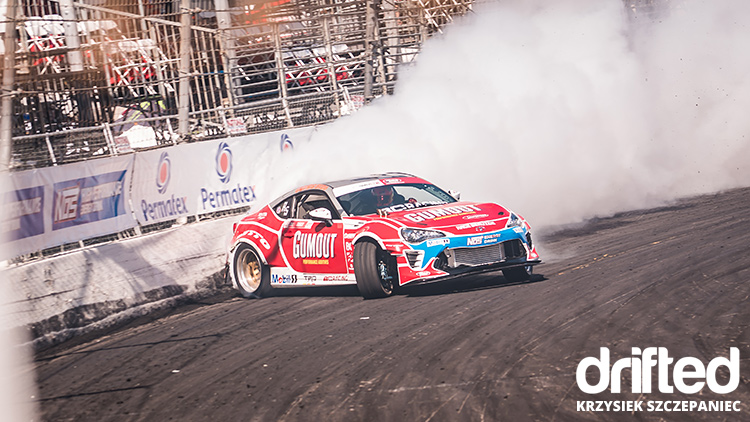 Ryan Tuerck in Toyota 86 qualified third (94 and 94), Ken Gushi in another Toyota 86 and scores of 90 and 95 finished second.
With 2 very solid runs (95 and 93) Chelsea Denofa in his Ford Mustang RTR ended up on top.
Main competition
This year's Final Battle will be remembered as one of the most dramatic rounds in the Formula D history.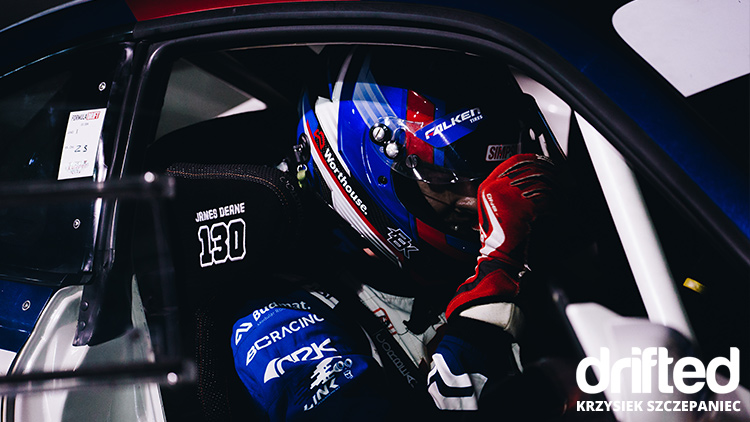 James Deane (Nissan S15) started his Irwindale campaign with a win against Kevin Lawrence and his Nissan S14.3 and advanced to Sweet 16 where he got paired up with Forrest Wang (Nissan S15).
They both had solid runs but made some mistakes.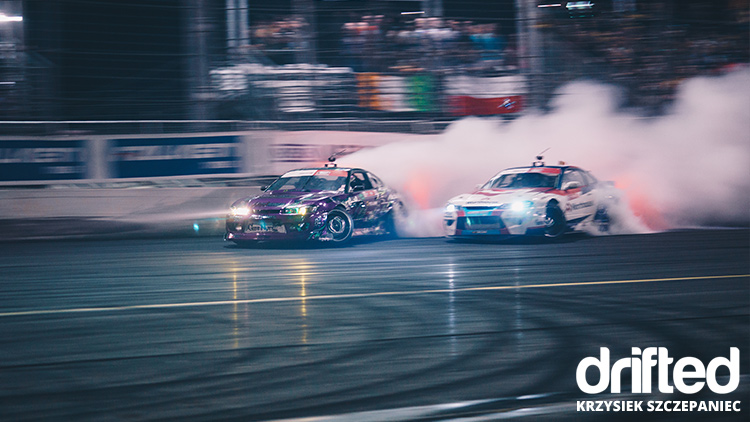 It was easy to tell that 2-time champion had some trouble adjusting to Wang's pace. After 2 OMT battles, judges unanimously gave the win to Deane and the crowd was not happy with that call…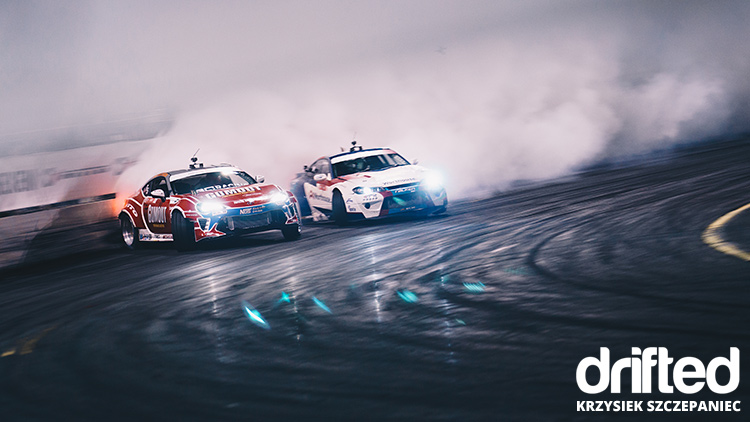 And that was the minimum James "The Machine" Deane needed to do to secure his third in a row FD Pro Championship title. In the Great 8, he beat Ryan Tuerck and advanced to Final 4 where he met Ken Gushi.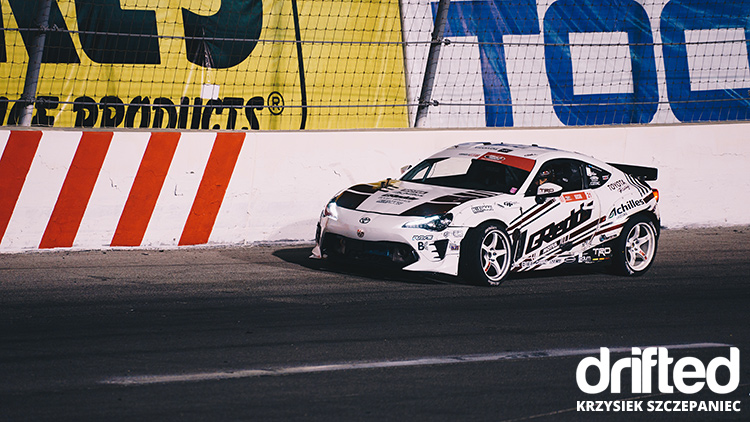 Gushi in his Toyota 86 started the day with a bye run in Top 32 and then in Sweet 16 beat Travis Reeder (Nissan 240SX S13) who received well deserved 2019 Rookie of the Year award.
In the Great 8, he met 2nd Worthouse Drift Team driver – Piotr Wiecek (Nissan S15). Wiecek just came out from the battle against Fredrick Aasbo and he was on fire! After the first battle the judges decided OMT is required.
In his chase run, Wiecek made a big mistake and Gushi made it to the finish line by himself. After defeating James Deane in Final 4 Gushi faced the 2013 FD Champion Michael Essa in the Final.
Essa didn't have a perfect day but with a majority of very solid runs, his BMW M3 pushed through the day hard and landed him in the final battle. With some mechanical issues, he pulled up to the start line, ready to fight.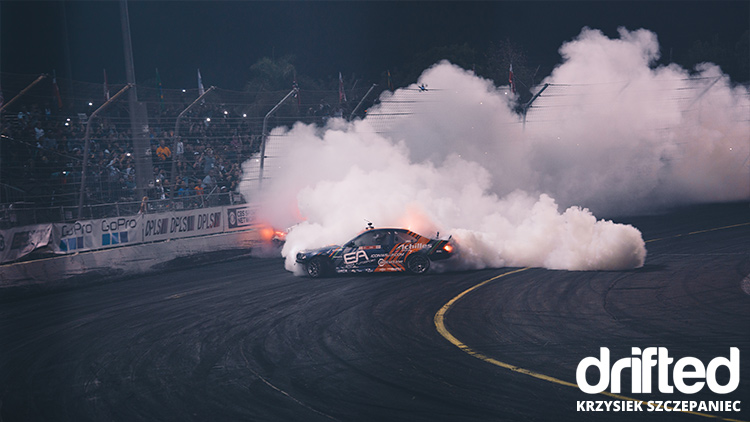 In the chase position, he was able to match Gushi's Toyota 86 pace. Unfortunately in the lead, his BMW was much slower and Gushi was tripping over slower M3 and in the Outside Zone 2 Essa span out and his run was judged incomplete.
For Kenshiro Gushi (Japan) that was the first win since 2005 (Texas).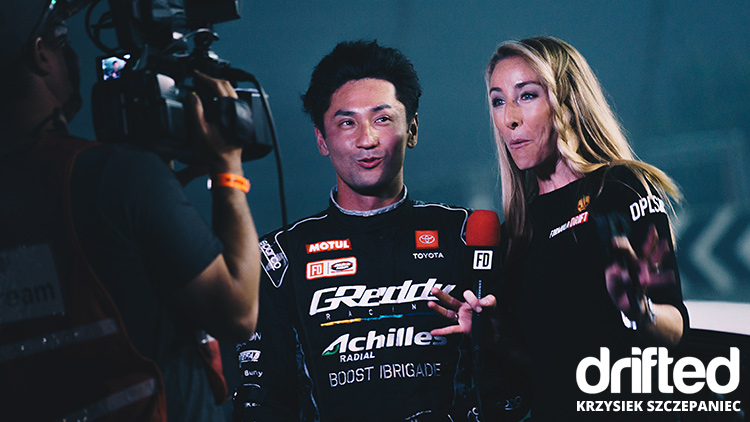 It's also worth noting that this year he took over the entire GReddy Racing team and with all the distraction coming from managing the team he was still able to perform at such high level.
The 2020 Formula Drift schedule will be announced at SEMA on November 6.