GARAGE TOUR: TEPS Racing Service
We explore TEPS Racing Service, a drifting heavyweight located deep in the heartland of Japan.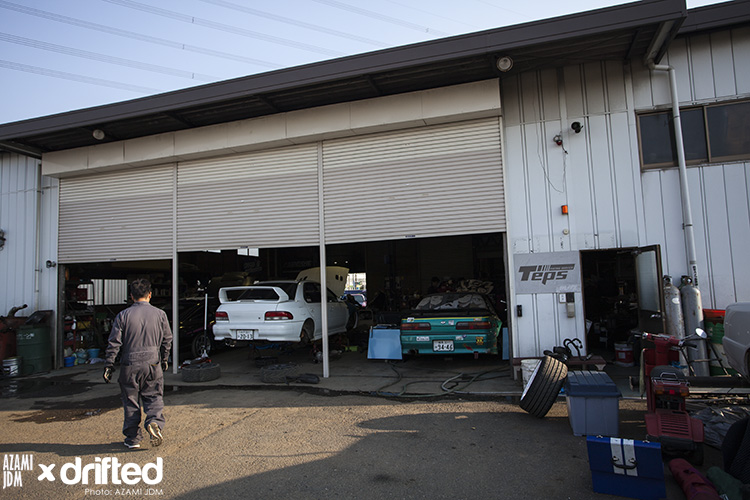 TEPS Racing Service is a drift focused workshop located in Chiba prefecture,
47km East of central Tokyo.
Leaving Tokyo it's just a short one hour hop on the Keiyo Road and follow it all the way out to TEPS's facility in the countryside.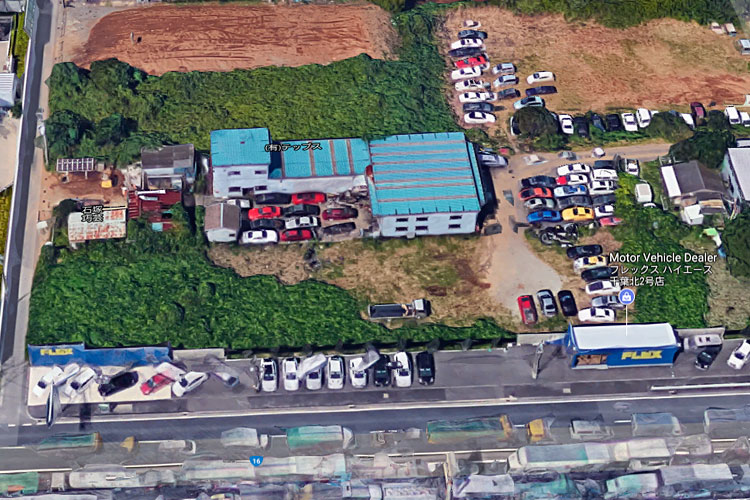 If you have a love for all things automotive and Japanese I think you will find something to appreciate at TEPS Racing Service.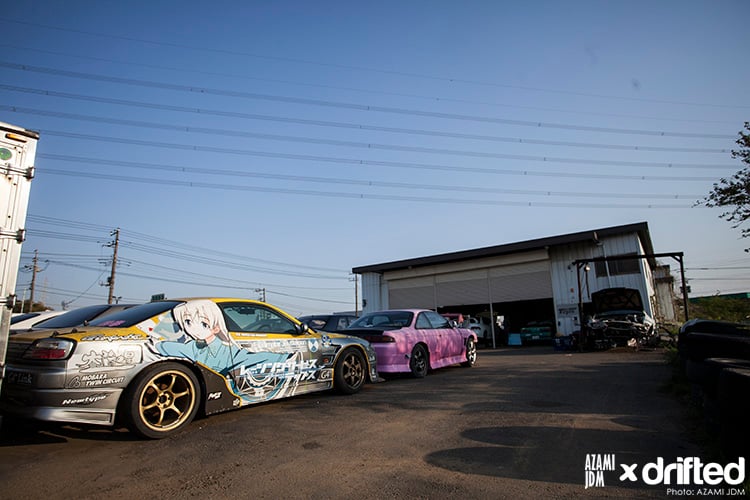 As we walk towards TEPS a line of customer cars are waiting outside in the parking lot. This Nissan Silvia S15 is a good example of TEPS's bread and butter client cars. The car has been modified with coilover suspension, adjustable steering arms, mismatched aftermarket wheels, upgraded tail lights and a full aero kit.
But of course what sets this car apart from a sea of modified Silvia S15's in Japan is the Itasha vinyl wrap over the body panels and windows. Itasha is definitely a style that polarizes opinions.
TEPS is a specialist at tuning car electronics including ECU's. Their customers bring a range of cars in for work from mild to wild.
Walking around the parking area reveals some gems like this Nissan Silvia PS13.
This Silvia has been treated to a catalogue of upgrades to make it perform on the circuit.
The distinctive tail lights of the Nissan Skyline BNR34 GTR attract us to this very special car. This example is an ultra rare M·Spec Nür. Painted in rare Millennium Jade and equipped with a set of low offset Volk Racing TE37s i'm sure many of you would love to have this parked in your garage.
The otherwise flawless paintwork is marred by the front bumper being in a disassembled state, perhaps the car is in for some work in that area?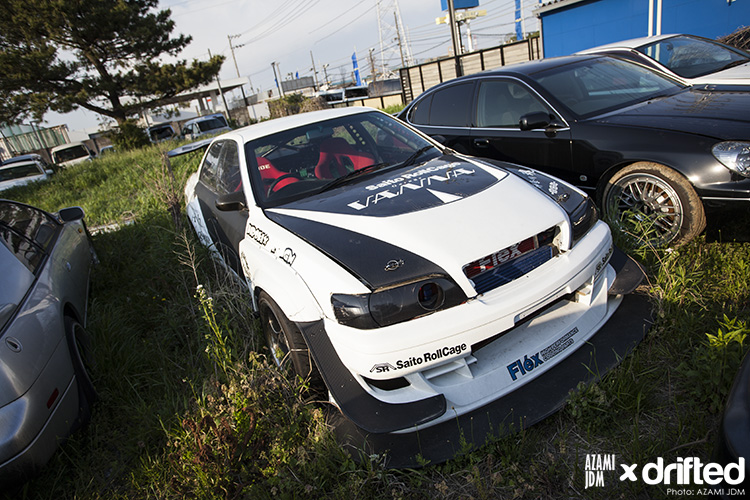 Next up we come across a highly tuned Toyota Chaser JZX100. The car has been prepared to a track specification with a pair of BRIDE bucket seats, no interior and a roll-cage by D1GP champion Daigo Saito's company.
You have to appreciate the size of that rear wing. Those winglets are larger then my head!
Now we move onto TEPS own demo car; a highly tuned Mazda FD3S RX7.
The spec list on this serious time attack entry is off the charts but the highlights are a complete custom aero package all round, stripped and light-weighted chassis and Volk Racing TE37 SL wheels wrapped in sticky Yokohama A048 rubber and a surprise under the hood.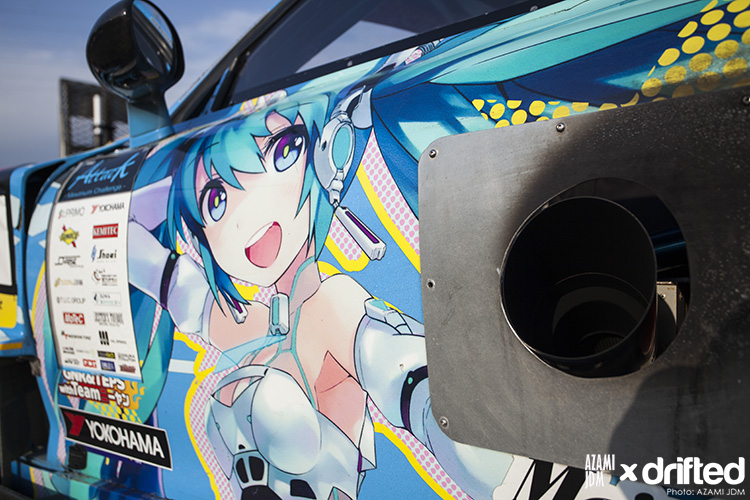 This side exit exhaust is fed from a tuned Toyota 2JZ-GTE that was swapped with the stock rotary engine. The engine is outputting around 600 PS.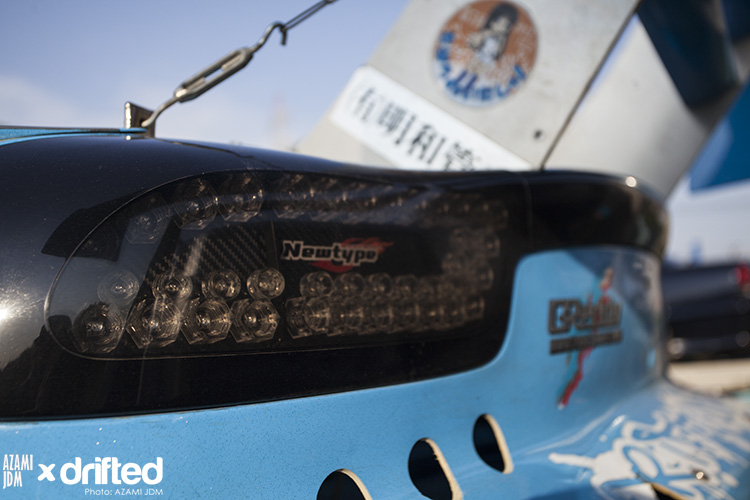 It's nice to see such detailed touches as these tail lights on a dedicated track car.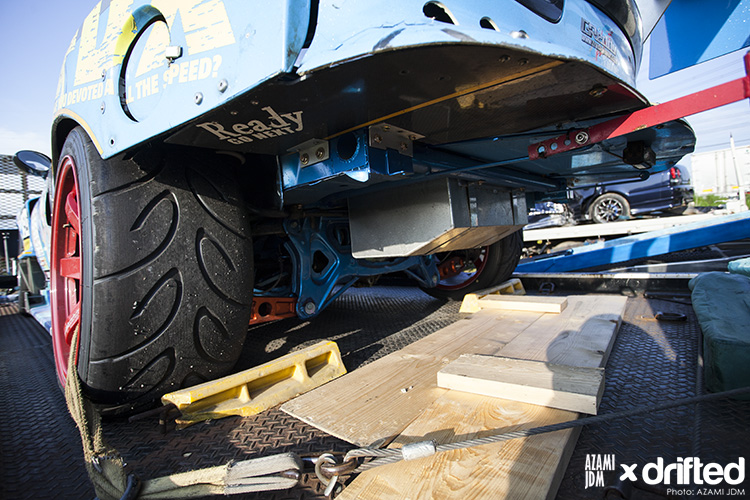 This shot shows the completely refurbished and upgraded suspension and subframe.
A bonnet bulge on an FD3S, not something you see very often.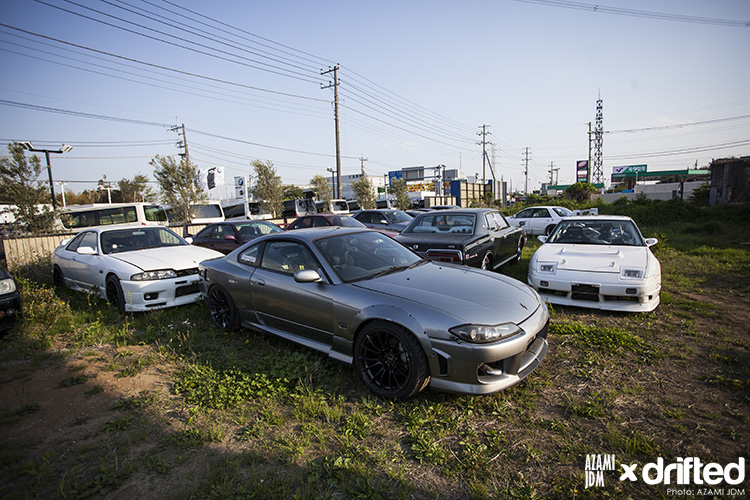 Continuing our walk around TEPS we came across more JDM icons. A BNR33 Skyline GTS-T, 180sx Type X and another tuned Silvia S15.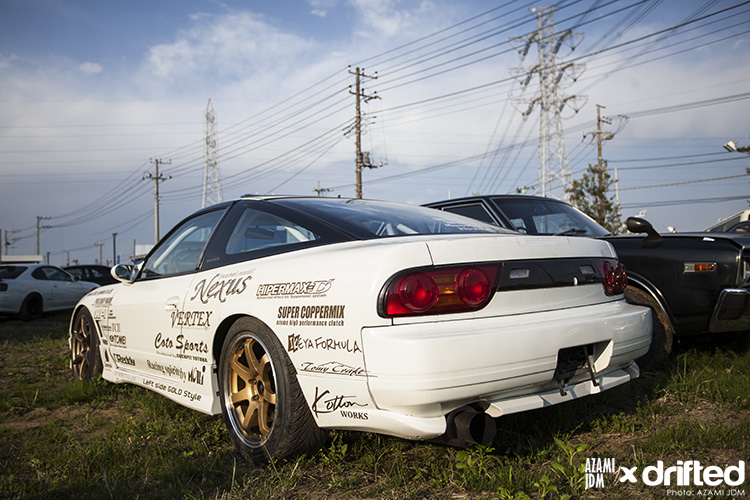 I always seem to find myself drawn to a clean S13 as it was the first Japanese performance car that I owned. Over twenty years after it's launch the 180sx still looks so good – don't you think?
A clean and nicely tuned Mazda RX7 FC3S is always a treat to see.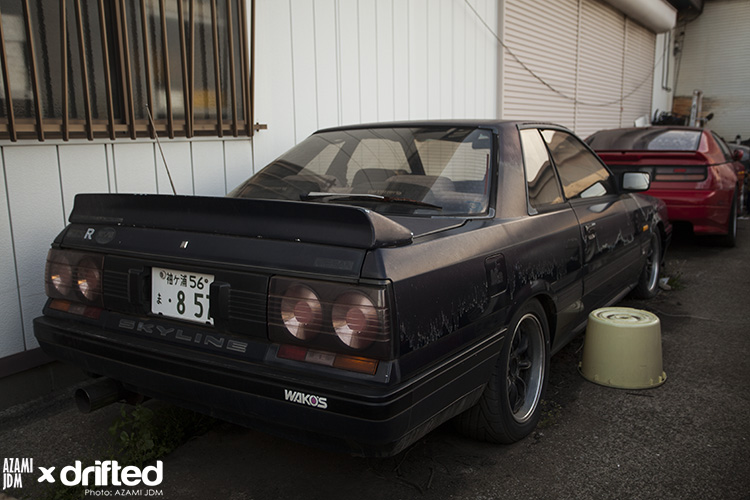 A Nissan BNR31 Skyline and Z32 300ZX are next in line for some mechanical work.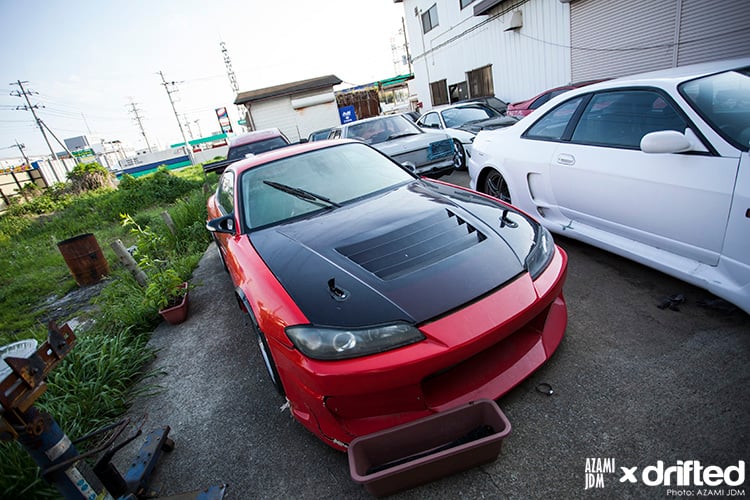 This great looking Silvia S15 was having some fine tuning done to it's ECU map.
Clearly this owner puts importance on high speed stability.
It's nice to see some owners adopting the four door BNR32 Skyline platform.
This white example looks ready to hit the track.
Towards the back of the facility the is where the donor cars are kept. Turn away now if you of a weak disposition..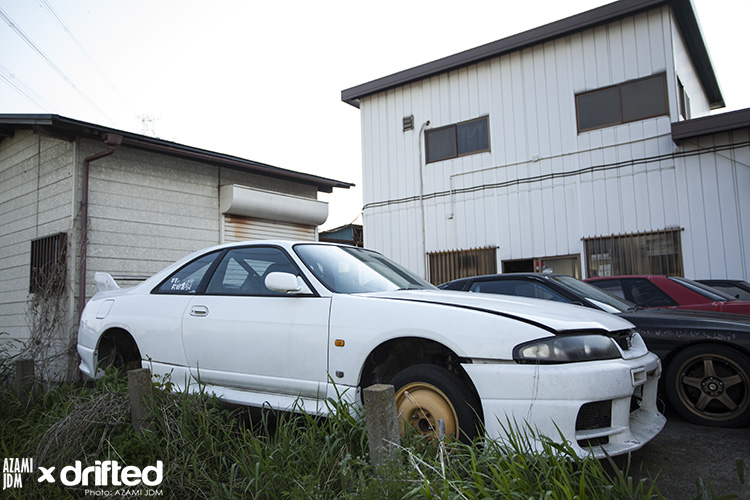 This poor BNR33 Skyline has definitely seen better days.
Will that polish out? Hmm.. maybe not!
This BNR32 Skyline GTR could definitely benefit from some time with a rotary polisher.
Would you give this Skyline some love?
This Silvia has taken a front impact that's destroyed a corner of the bumper and wing, with a little work i'm sure she will be up and running again.
Anybody need a replacement exhaust?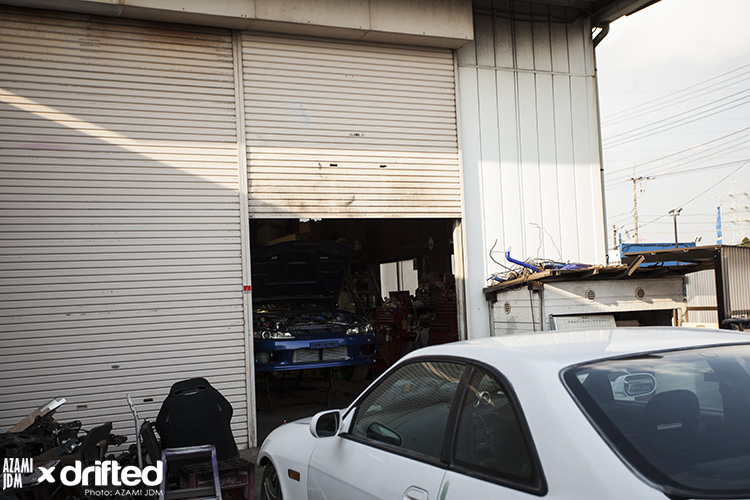 With the TEPS team busy working on the cars and doing repairs the workshop was a little crowded but we hope to return when things are a little quieter to capture the team at work.
We hope you enjoyed this article from TEPS Racing Service, Chiba, Japan. If you like garage tours why not check out our tour of GReddy, USA?
Photographs by Azami JDM and words by Drifted. Need that rare part or want to import something special? Azami JDM has got you covered.
Itchy thumbs? Play the best drifting games right here.