GRASSROOTS: Drift What Ya Brung 2nd May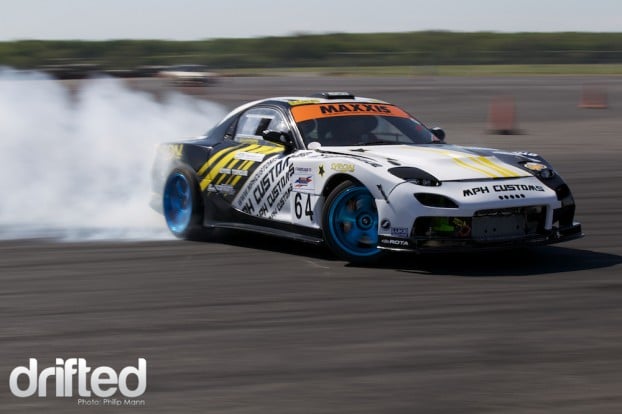 The sun was out, I had a free day off work, and Santa pod had drifting on. Perfect way to spend a bank holiday Monday.
Having missed out on the first round of the British Drift Championship I had an urge to go and watch and photograph some drifting. It was just my luck that the nice people at Santa Pod Raceway were holding their first bank holiday DWYB.
While most people were enjoying having a day off work, I set off early in the morning for the 2-hour trip to Santa Pod in Northamptonshire. Pulling up in the pits I could see that it was going to be a busy day.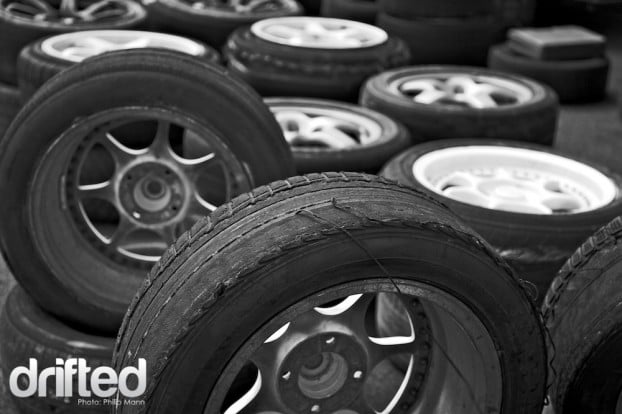 People were mingling and prepping their cars for the days drifting; all while Steve from mint tyres was already hard at work with a pile of rims and fresh rubber to match together. I spoke to Steve about the shear number of tyres that he was having to deal with, he said that he would do somewhere in the region of 100 tyre changes over the day.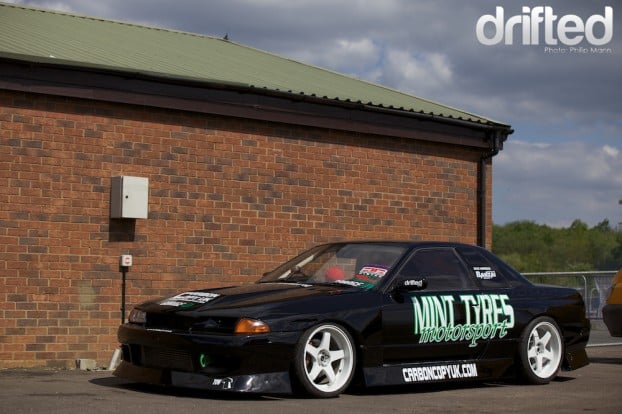 The mint tyres motorsport R32 was also at Santa pod having some new stickers applied to it. I managed to grab this shot of the car as it was being done. The new kit and wheels look so much better than last years setup.
I also managed to grab a couple of passenger rides this time so I now know how bumpy the Santa pod track is. My first ride of the day was in Will's Stillen supercharged 350Z. This car is so low that it was bottoming out on the bumps on every lap, but the noise of metal scraping is overcome by the awesome sounding whine coming from the top of the engine.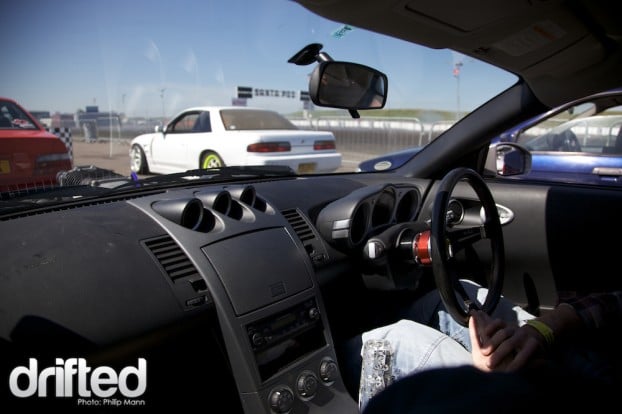 On my second passenger ride of the day I realised that either I need to lose a little weight, or drift cars are built and owned by skinny people. To climb into the passenger seat of the MPH Customs V8 RX7 you almost need to be a small child. Once squeezed in past the roll cage I then had to squeeze into the super tight bucket seat, Matt tried to comfort me by saying that the seat has had very little use.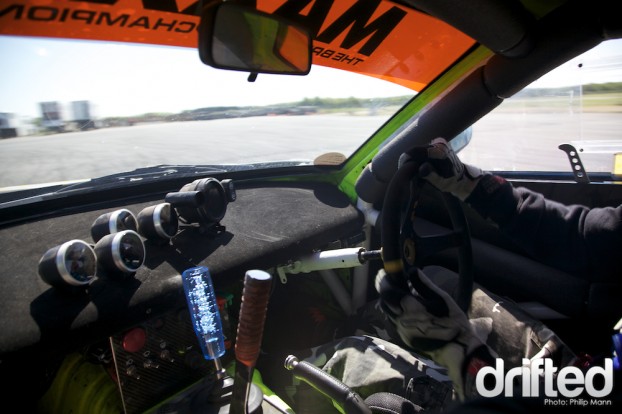 I read online about how some people think that V8 power is killing drifting, but i think it just helps to make it easier for the driver. Once Matt had shifted the car into 3rd gear he had enough power and torque to complete a few laps of the track without shifting again.
Matt was very happy with the Syron tyres that the car was running, and i have to confirm they did make plenty of smoke in the mirrors.
It was much nicer to walk round the paddock this time; my visit in February was freezing. The sun makes everything look so much better. I mainly spent my afternoon walking around chatting to people about the cars they were using and taking random snaps.
The owner of this car seems more function over form and not worried about getting his car dirty or broken in search of his thrills.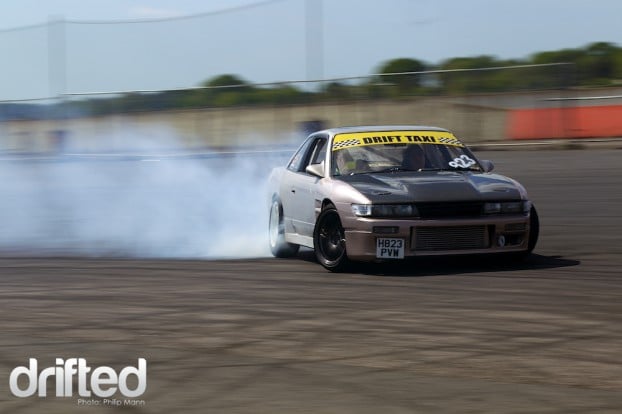 If all taxi's were like this I wouldn't mind being ripped off by taxi drivers.
Clean Supermade fronted ps13.
Mean looking e36 BMW.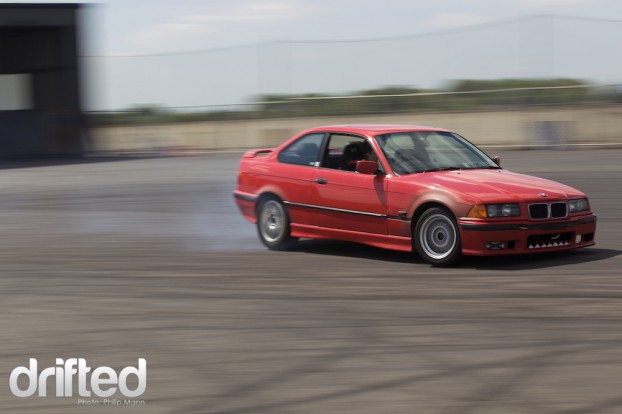 This is what happens if you run your tyres until they pop. I would not want to be cleaning that afterwards.
I think this would be a perfect daily/drifter. You have a car that can spend all day drifting, and you still have room for shopping, the dog and the camera equipment. As prices of secondhand cars come down I hope to one day see a BMW M5 touring being used in the same way.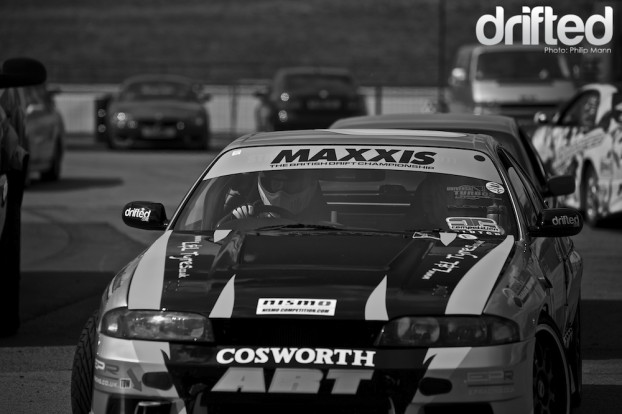 If you haven't been to santa pod to witness or to drive at a DWYB day you must put it on your todo list.
More photos from the day are going to be on my facebook page here, on my Flickr here, and on my website apertureimages.co.uk
And just a reminder that round 2 of the British Drift Championship will be at Norfolk arena between 20th to 22nd May. It was definatly my favourite round last year, a nice friendly atmosphere and some incredibly drifting. Be sure to check out the BDC website for more details.
We will be there to cover the action so if you miss it in person make sure you checkout the Drifted.com facebook page for updates from the event.