INTERVIEW: Off-Season catch up with Hugo Maclean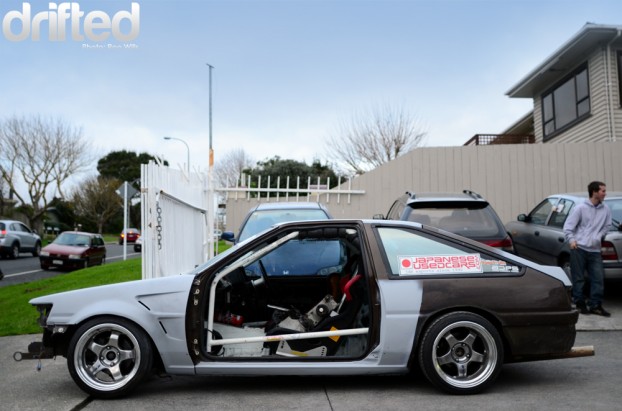 The 2011/12 D1NZ season is only a few months away so Drifted.com decided to catch up with Hugo Maclean to see how his car was progressing during the off-season. Hugo campaigned his low and loud AE85 Corolla in the 2010/11 season with very pleasing results for his first competition series.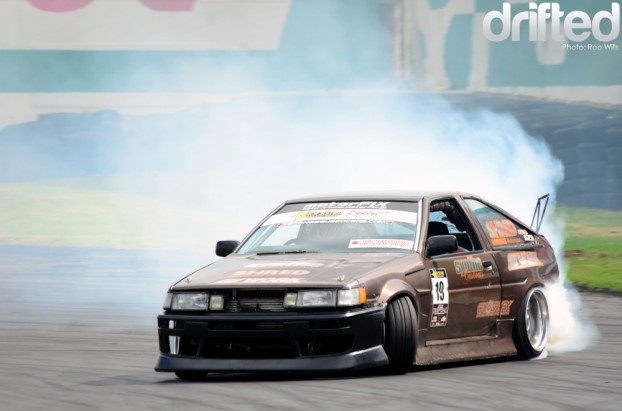 Hey Hugo! How did you get into drifting and how long have you been doing it?
What's up Drifted! When I was 14 I bought my first car, an RB30E VL Holden Commodore lowered on king springs. I live on a farm so I started driving up and down my gravel driveway as fast and sideways as I could. I sold that a few years ago and now I'm 19 years old and 13 cars later I have my Corolla. I've been pushing it to the limit at track days for the last year and half.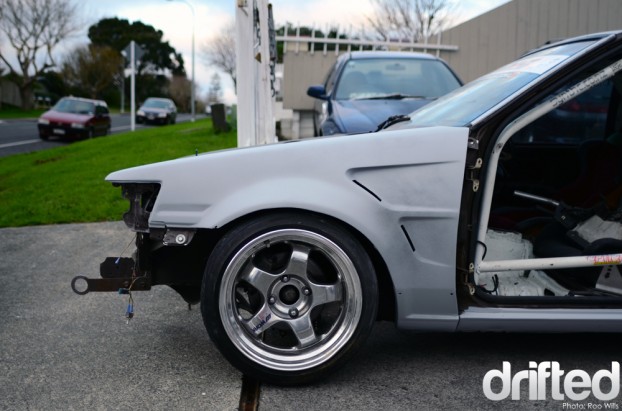 The 2010/11 D1NZ season was your first time entering a competition series, how did it go for you?
It got off to a very slow start; I struggled to get the car running right with the turbo at first. Shred Motorsport recognized this and came on board after Round One. They installed a new ECU, injectors, Garrett GT3076r turbo and ran it on E85 fuel. It made a jump from 228kw to 360kw atw! This season was a massive learning curve and I've learnt a lot.  I went from qualifying 2nd to last, then 17th, then 9th and then 8th at the grand final so the season was a massive improvement!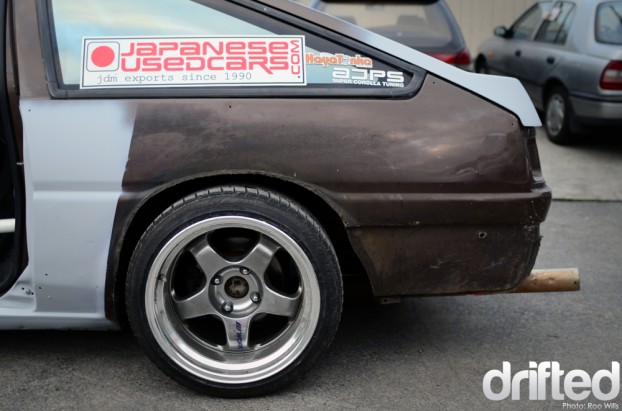 How did it feel to be drifting alongside people you have looked up to in the sport? And being one of the youngest people in the D1NZ Championship must have been a little daunting at first, were the majority of other drivers supportive and happy to help out?
It was a dream come true to be drifting with the best New Zealand has to offer. NZ is quite unique in that everyone is willing to help and lend advice where they can. Surrounding myself with drivers who have been doing it for years has been one of the best tools to help advance my driving. Whether it's following them round the track, listening to the questions they ask the judges or just parking my car up and watching from the spotters' tower.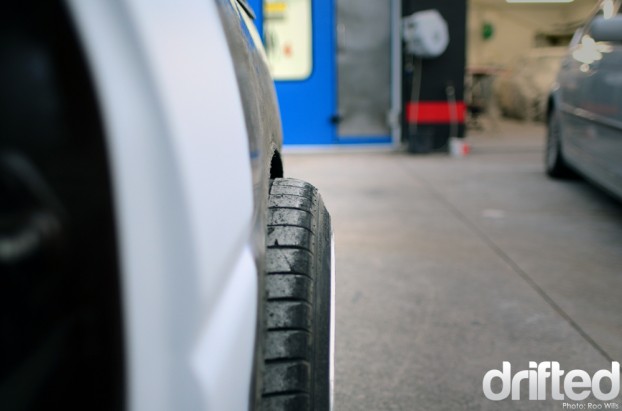 Now, tell us about this car of yours. It looks like its undergoing some pretty big changes in the off season. What have you got planned?
I managed to sell my F20C +T setup to a local guy who has put it into an FD RX7, the very next day I ordered my new motor and managed to drain my bank account in about two days! For the last week my car has been in at Custom Ride Body Works getting a full panel and paint, scroll down for a sneak peak of the new colour. After they have finished painting it the car is off to have the new motor mounted and wired in. I'm hoping for around 350-400kw!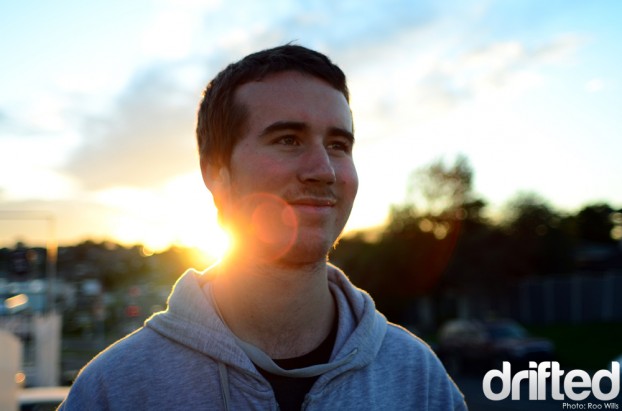 Are there any areas on the car that you felt let you down last season which you are changing for the 2011/12 season?
Steering was possibly my biggest downfall over the season; I have stock power steering knuckles with some rack spacers. Adam from C's Garage is going to be going over it with me and upgrading everything to allow for a lot more lock and driveability. Including custom lower control and caster arms, Billspeer knuckles and some under car bracing.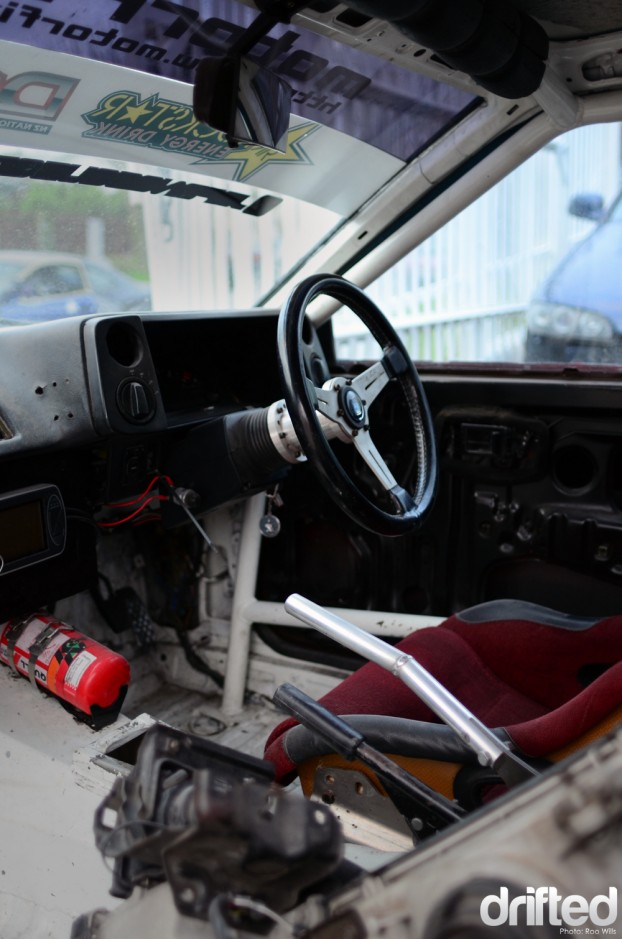 We're sure there are a lot of people that have helped you out along the way, so take this opportunity to thank them.
Motorsport is one of the few sports that I don't think ANYONE could compete without the help of sponsors. Even if it is minor help, every little bit counts. Last year was my first year competing and the support I got was amazing.
I'd like to thank Ryan at JapaneseUsedCar.com, Aaron at Shred Motorsport, David at Work Wheels, Mike at Synthe Customs, MadMike at CRE8GRAFX and Street Pro Kits. The season would not have been possible without your help. This coming season I'm looking forward to working with these people again as well as the addition of Custom Ride Body Works and Palmerston North Automotive and Performance.
Thank you for your time Hugo!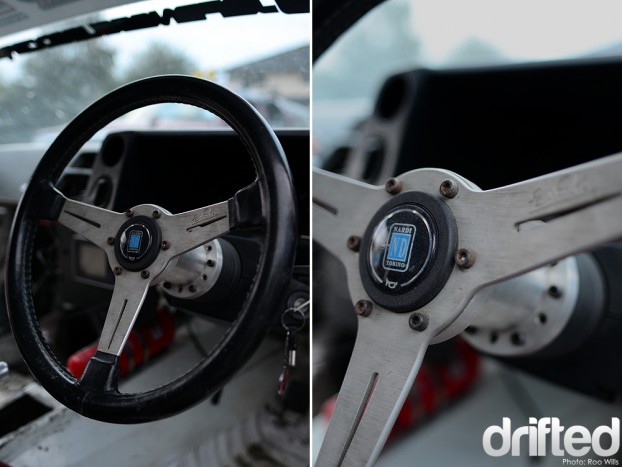 If you are interested in coming on board to help Hugo this season, he can be reached via email. Also check out his blog, Facebook and Twitter.

We wish Hugo all the very best for the upcoming season and will be following his progress closely. It's great to see passionate young people coming into the sport. See you at Round One!