SNAPSHOT: Winter D'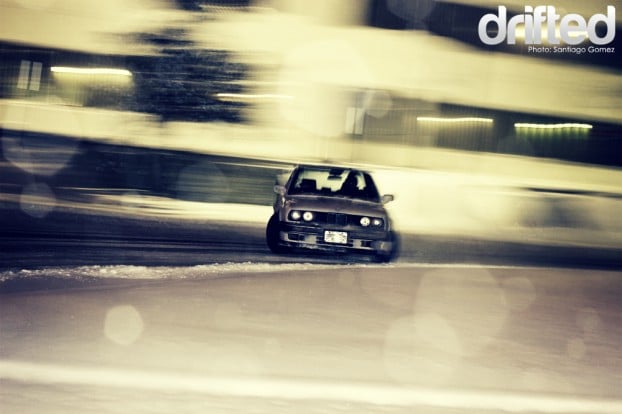 Probably the only reason I don't completely hate Winter, is because of the fun that's to be had in the slippery, snowy conditions that it brings. (Am I alone on this one?) 180hp becomes 300hp, and if you're lucky enough to have a working e-brake, you can connect damn near any corner to the next. This is a shot I took of my buddy Chris De La Cruz whipping his E30 sideways like a mad man in the mean streets of Toronto, Ontario. I then proceeded to freeze my ass off… BURR!
Hope you're enjoying the off season, everyone!
Subscribe to Drifted
If you like this article why not subscribe to Drifted and we will email you our freshest content for free!