Download your copy of our S13 Cockpit wallpaper.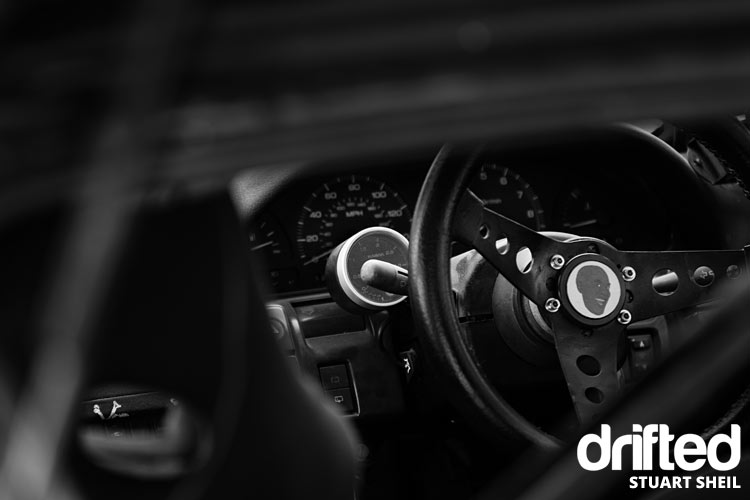 Stuart Sheil captured this great shot of a modified S13 cockpit whilst shooting an upcoming feature.
The horn push is genius.
We offer this as a free wallpaper for your Laptop, PC or mobile.
Download your S13 cockpit wallpaper
Right-click "Save-as" to download the wallpaper in your chosen size.
Got an S13 yourself? Check out our ultimate S13 coilover guide.