Team JBR have two of the nicest S13's we've seen for a while so we decided to feature both at once!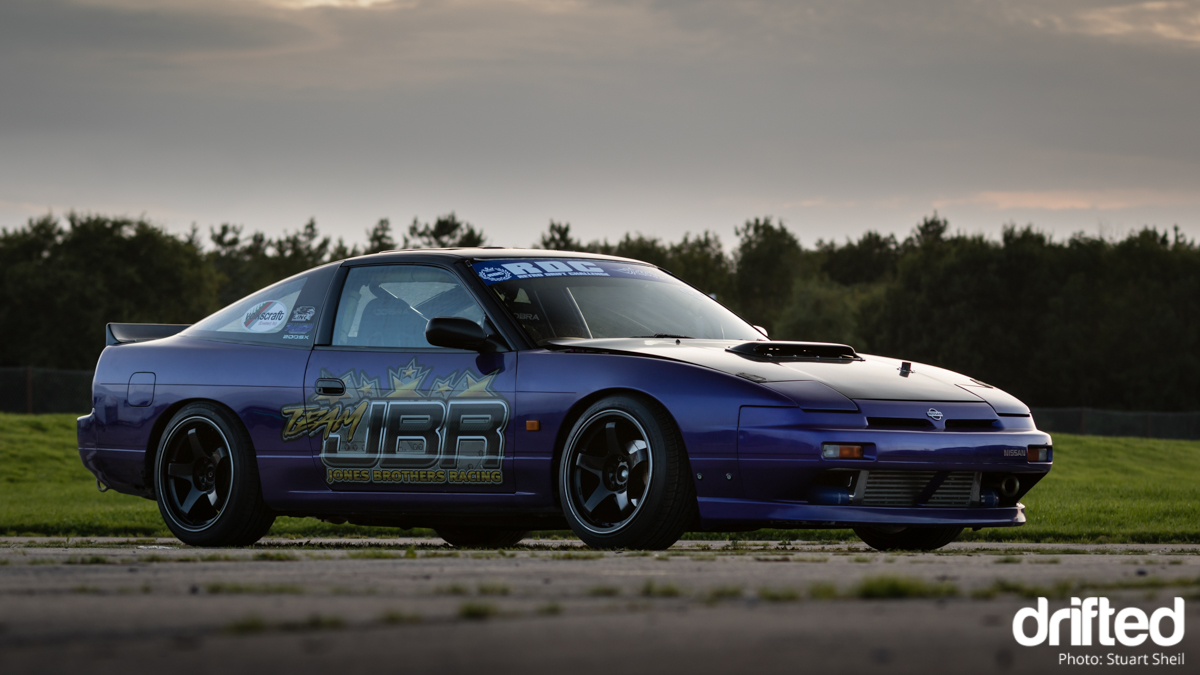 Now you can't say that we don't treat you..
Brothers Bradley and Daryl were both introduced to the world of motorsport at a very young age whilst watching their Father Gary compete at various oval/grass track racing.
Whilst they both started their motorsport careers in Karting and MotoX it wasn't long before they were both following in their father's footsteps and graduating onto four wheels.
Their Father really fueled his sons' passion for motorsport, from the age of 12 they were both racing in Mini stock cars (built and funded by their Father) and held the championship title for three years.
Bradley started his career in mechanical engineering but always seemed to find himself back to Autograss which found him racing oval lightning rods (Ford Sierras).
His time racing on the grass and producing excellent results was the key to his drifting talents. You might say this is where drifting all began for Bradley.
At this time, Daryl decided he wanted to focus his interests on aircraft and flying and so he became an accomplished Glider after ten years of hard practice.
With Bradley being the eldest now at around 20, he decided to introduce Daryl to what "FUN" a rear wheel drive car can be and it wasn't long before Daryl found it a struggle to find the time for both flying and motorsport.
After 5-6 years of juggling both hobbies he decided to stop the gliding and dedicated himself to the brothers passion for drifting – and so Team JBR was born! Now having the drifting bug truly bitten it was time to build some serious competition cars..
Bradley purchased the Nissan 200sx S13 shell and built it from the ground up. After seeing many car builds throughout his journey he quickly decided on a V8 – it had to be a V8! The car was built using the well known Toyota V8 1UZ.
For the turbocharger he decided on a Garrett GT35 with an external wastegate and running 0.65bar of boost. He added a Collins bell housing adapter to the stock Nissan transmission.
To tune the car he opted for a Link G4+ Storm engine management system mapped by Protuner in the UK.
The results of all this hardware? The car is now pushing out 480bhp with 500lbft of torque. Not bad right?
For footwork Bradley's S13 uses HSD coilovers all round with Driftworks Geomaster knuckles and a set of Rota GTR-D wheels in 17″ all round.
Daryl also purchased a Nissan 200sx S13 but decided to go a different route, using a fully forged engine RB25DET sourced from an R33 GTS-T Skyline. This engine is running a tried and tested Apexi Power FC engine management system and is producing 510bhp and 500lbft of torque.
The RB25DET received a full complement of forged parts inclduing Eagle Rods and Carillo pistons. The turbo was upgraded to a Garratt GT3076R and uses a Tial 4mm wastegate. This perches atop a premium 6Boost exhaust manifold.
A Q45 AFM, Nismo 550cc injectors, Splitfire coilpacks, Wahlbro fuel pump, R35 GTR MAF sensor rounds out the supporting modifications.
The stock RB25DET gearbox was matched to a grabby twin plate clutch.
All of this work results in over 500bhp and 500lb ft of torque.
Daryl's car also runs HSD coilovers, Driftworks Geomaster knuckles and Rota wheels, this time Rota Torques in 17″ all round.
Are you running an S13 and looking at suspension upgrades? Check out our S13 Coilover guide.
Watch the results of the boys work in the short clip above.
With the two brothers having laid their hands in both engineering and motorsport it certainly shows in their cars – considering they regularly compete, are involved in passenger laps etc, both cars are extremely well maintained by their own fair hands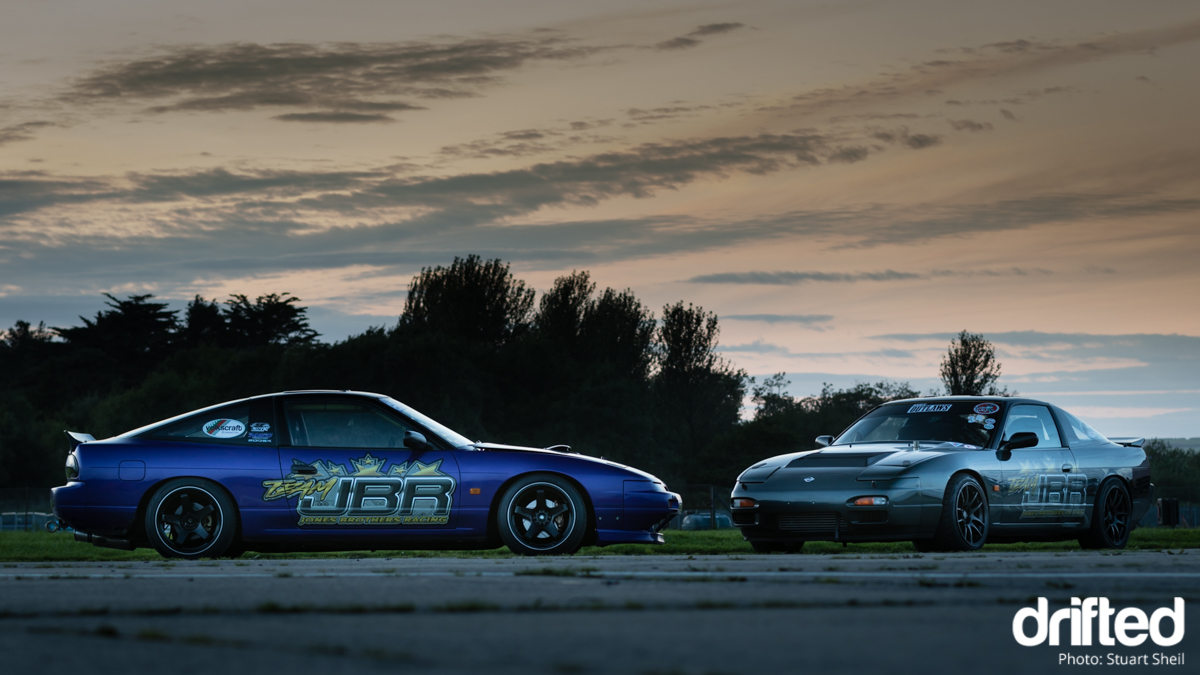 Drifted wishes Team JBR all the best for the upcoming 2018 UK drift season.