SNAPSHOT: FC3S – A Love Affair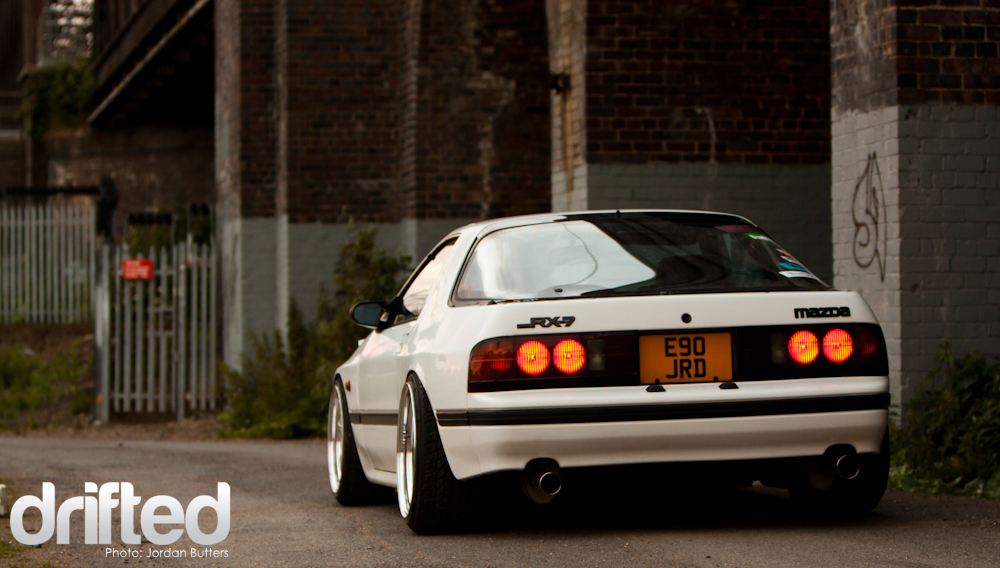 This 'snapshot' is somewhat of a guilty pleasure to me as the white RX-7 FC3S you see above and below actually used to be my car. My ownership with the car was (maybe still is?!) a torrid on/off/on love affair. I first purchased it in completely stock form after it failed to sell on Ebay.
I offered the guy a pretty low sum of money for it, unseen, knowing that I needed a cheap daily and I'd always fancied an FC. It had only done 77,000 miles from new, had full dealer service history and was minter than mint underneath.
Powered by the Naturally Aspirated 13b as opposed to the equally as terrible on fuel but more potent turbo version, it was cheap to insure (under a sneaky 'Classics' policy) and fun to drive.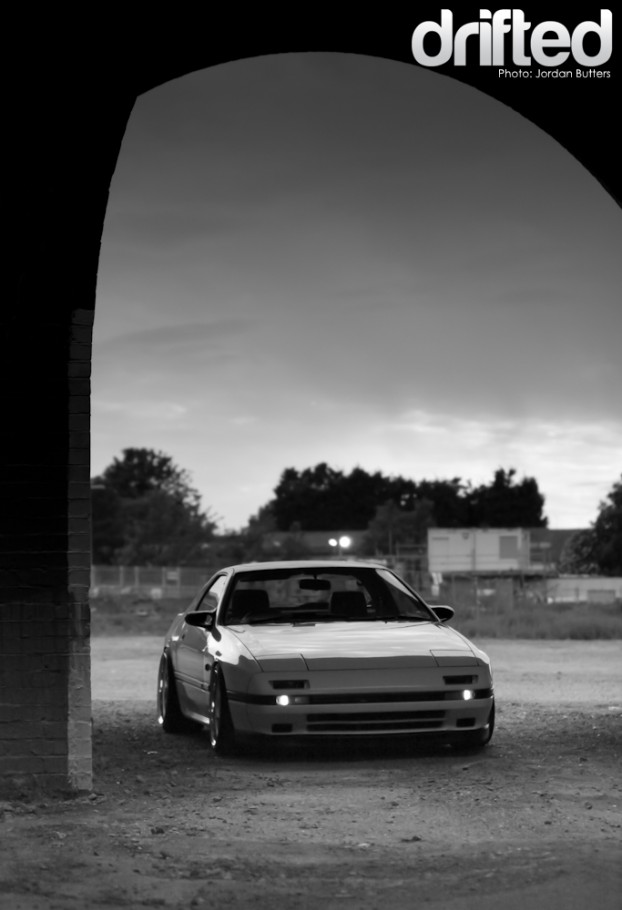 After getting her home I quickly realised that I didn't have the time or patience to get her up to MOT (the UK's road-fitness test) standard as she needed some relative minor work and I was quickly tempted by some shiny Work Euroline wheels for my Silvia.
I fell foul to the cruel Euroline mistress and swapped her for the wheels.
Months passed and I eagerly followed the build thread from the guy who had bought her from me on the Driftworks forum as he added some carbon race mirrors, stripped the sound deadening and painted the interior, fitted a Nissan S13 front lip, slammed the car on some coilovers, fitted a straight-thru (!) twin exhaust and fitted some bright green Rota Torque wheels in 17×9.5 +20 flavour. I decided I needed it back and pestered the guy for months to sell her back to me. I was in remorse and needed her back!
He finally crumbled and I made the long drive home to the noise of a raspy NA 13b with a boot-full of FC interior in various pieces!
I quickly got to work, losing the front plate, refitting the interior, swapping the tiny useless race mirrors out for some genuine Ganador aero mirrors (which I picked up for a bargainous price second-hand) and fitting a set of SSR Professor SP1 I had recently purchased. Opting for 17×9 +15 and 18×11 +16 rear variety. A bit of fender-fettling and the above is the result.
After I originally posted the photos on the Okishima Program blog they spread like wildfire around the internet, landing on Hellaflush, Speedhunters and a million other blog sites, it seemed like I wasn't the only one who fancied the little FC.
After a few months of bliss the fuel bills and need for something practical crept up and I had to wave goodbye to her yet again. Last thing I saw she was wearing Regamaster wheels and her new owner was treating her well, throwing her around corners at a recent Oulton Park drift day.
I've sworn to myself it is over between us, but who knows, love is a strange thing.