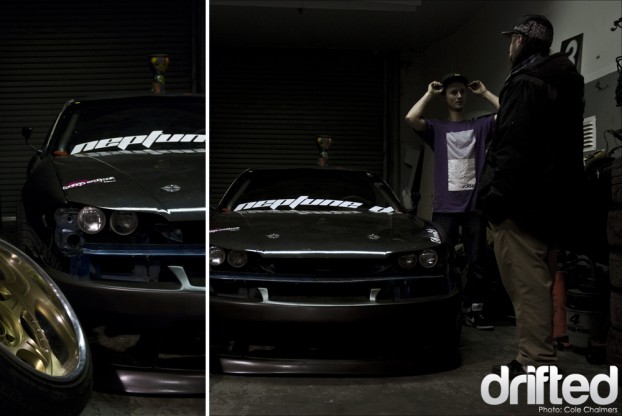 I recently went for a little day trip to Vancouver, hoping to maybe get a few photos of some friends drift cars. Bad communication and ill-planning on my part didn't get me much to work with. I showed up at Pete Schroeder's shop, Neptune D, to find out his SR20 had been pulled and his S13.5 was sitting pretty for the winter season. A big bummer, as I really wanted to get a shot of the new artwork on the side of his car (get a sneak a peek of the dope-ness at Big Boy Media).
After hanging at Nep D for a bit I dropped by OZ Designs to see if Steve Thompson was around to shoot his JZZ30 Soarer. Unfortunately he was nowhere to be found and he car wasn't running, but the shop wasn't empty! Chris Scremin and Adrian Smith were tinkering around with some of the handful of cars filling the shop.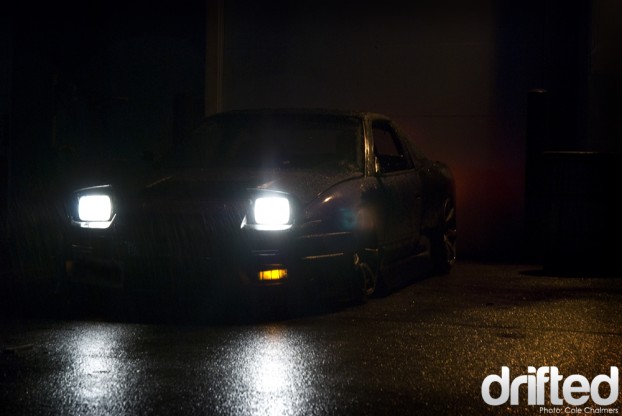 What do you get when you have a handful of drifters together, multiple drift cars parked in front of a shop, and its raining out? Something most of us would lack the willpower to say no too.  Sorry, no pictures though. Video footage should be in the Drift Union year end video though!