VIDEO: ASD Faces "The Wall"
Autosport Dynamics never ceases to amaze me. The technology and development that they put into each of their four cars is unlike any other drift car I have seen. This is probably why they have always had at least one car on the podium since the 2009 Formula Drift season. Check out my recent video following ASD at Wall, New Jersey.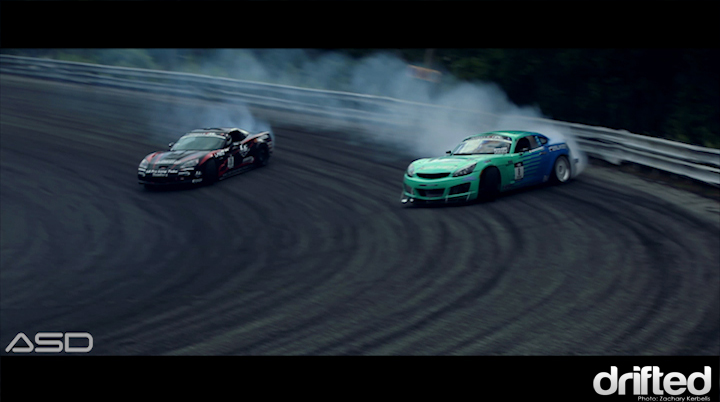 Tags: ASD, AutoSport Dynamics, DMac, Falken, FD, Formula D, Formula Drift, JTP, justin pawlak, mustang, Team Falken, Tyler McQuarrie, Vaughn Gitten JR, Wall
Subscribe to Drifted
If you like this article why not subscribe to Drifted and we will email you our freshest content for free!