GRASSROOTS: Capital City Drift 'Mo'vember Practice Day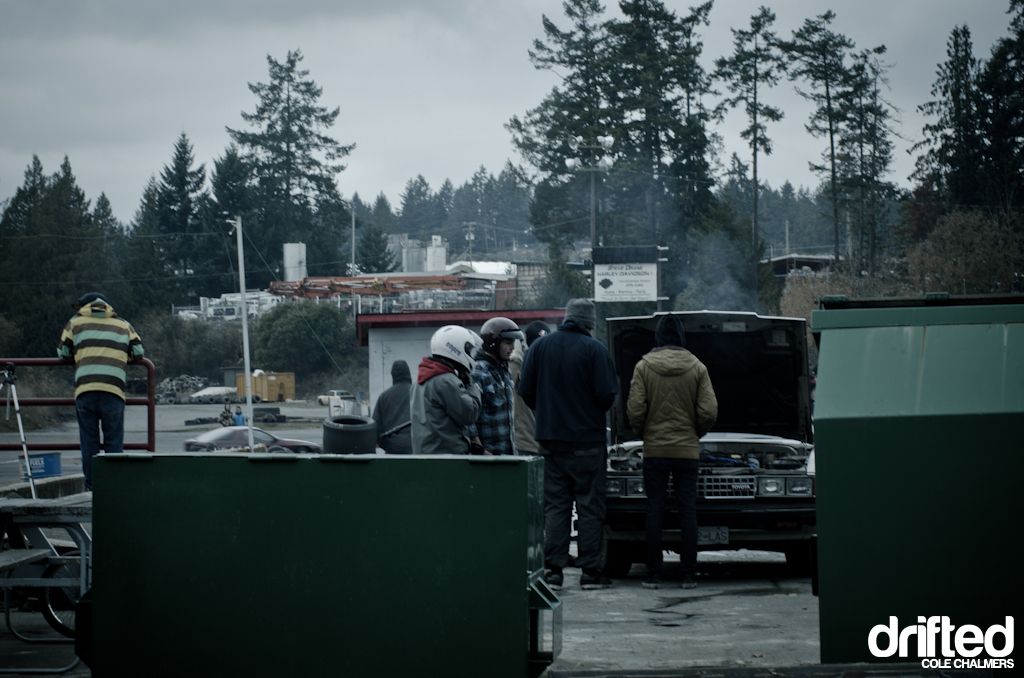 Thank goodness it's Movember and I have this nice bushy mustache to keep my upper lip warm, because the final Capital City Drift practice day was a chilly one. While being on the coast kept the cold at bay for a while, the cold front that moved through the Island last week was determined to make sure we knew "Winter may be late, but it's coming. Oh is it ever coming…"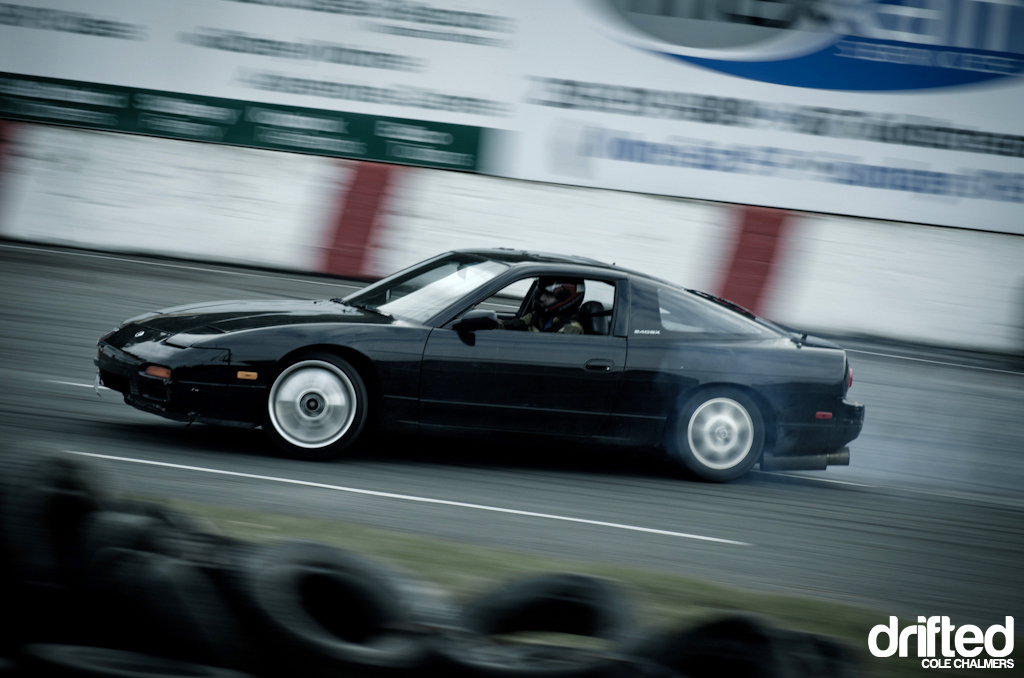 As Canadians though, we are not easily scared away by bitter cold and the odd snowflake. Summer sliding is still fresh in our memory and we got to get our fix! It took a little longer than usual to warm up the cars, ice had to be scraped from windshields, extra layers were dawned,  but we braved the cold and left early to take advantage of the track time for the last practice day of 2011.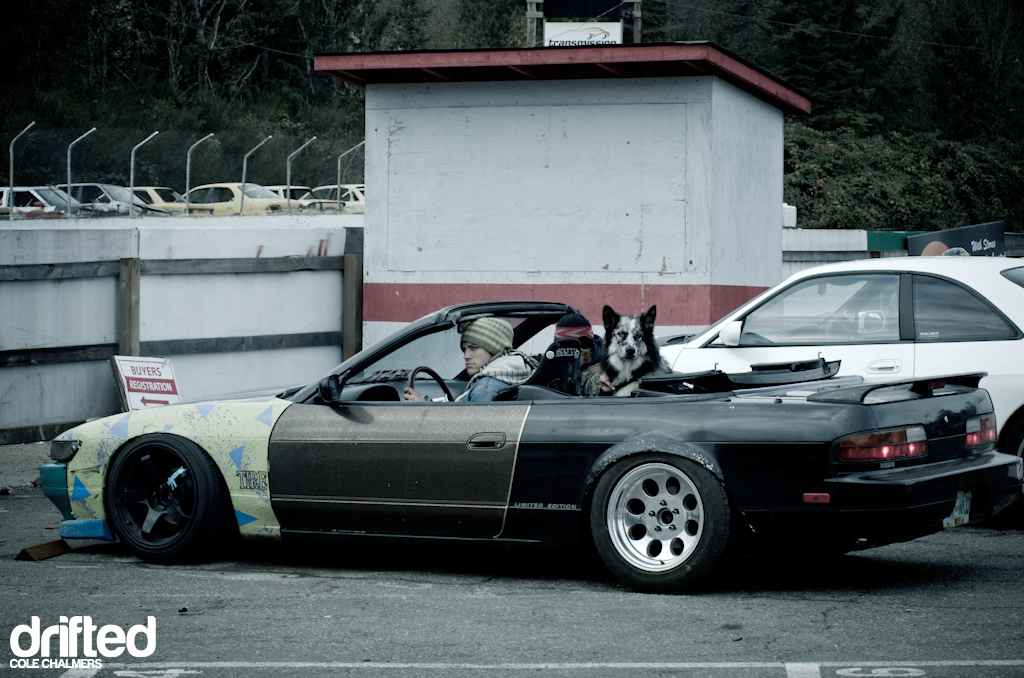 Always one to make an entrance, Josh rolled onto the track, top down, in his restored 240 vert. This car had seen a pretty gnarly accident in the past and was considered a write off, but the frame is 'straight' now and the panels from Josh's other cars don the front. On top of that, the built SR20 from his most recent track car now sits in the bay after a few late nights getting it running properly.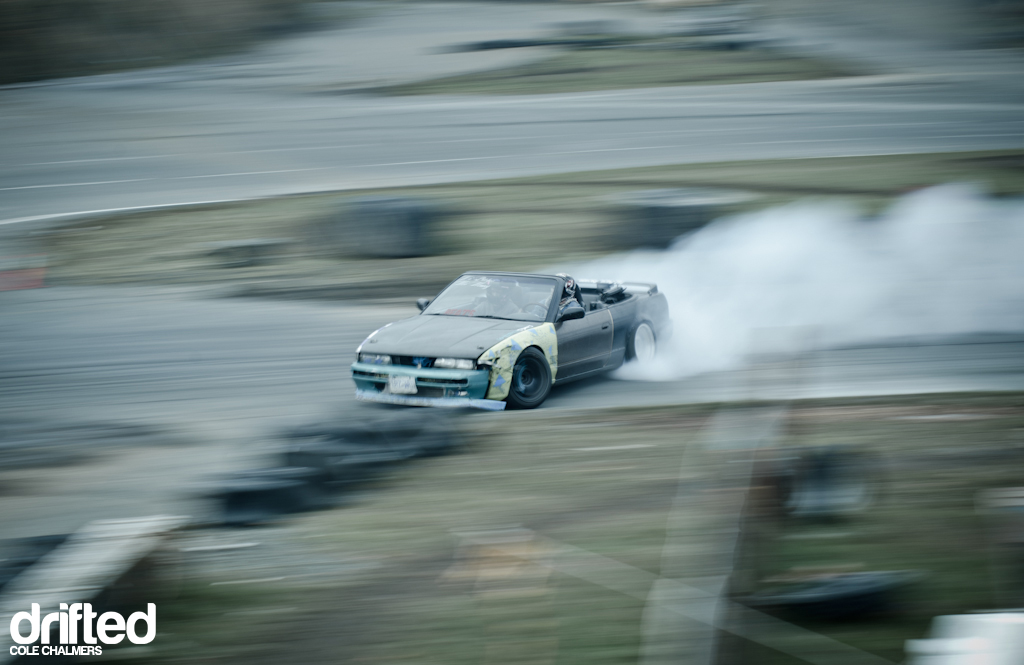 My vote? Worth being cold and tired. Certified badass.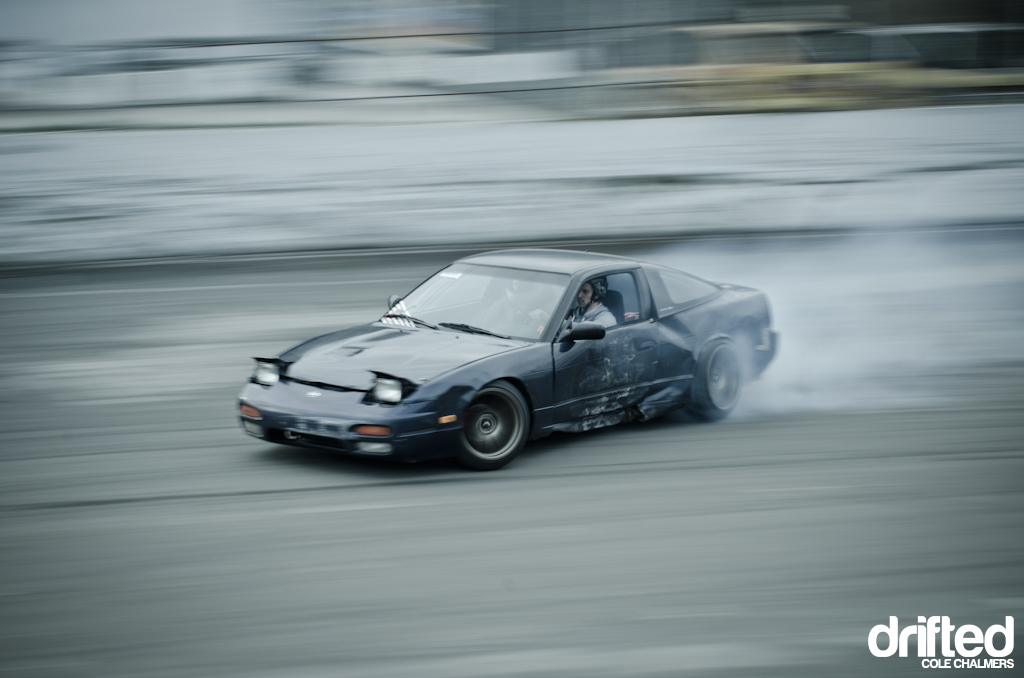 Dylan Armstrong had an unfortunate collision with one of the giant truck tires on the track. Thankfully Dylan is ok and he kept driving for the rest of the day. Even more lucky, his new wheels escaped getting damaged too!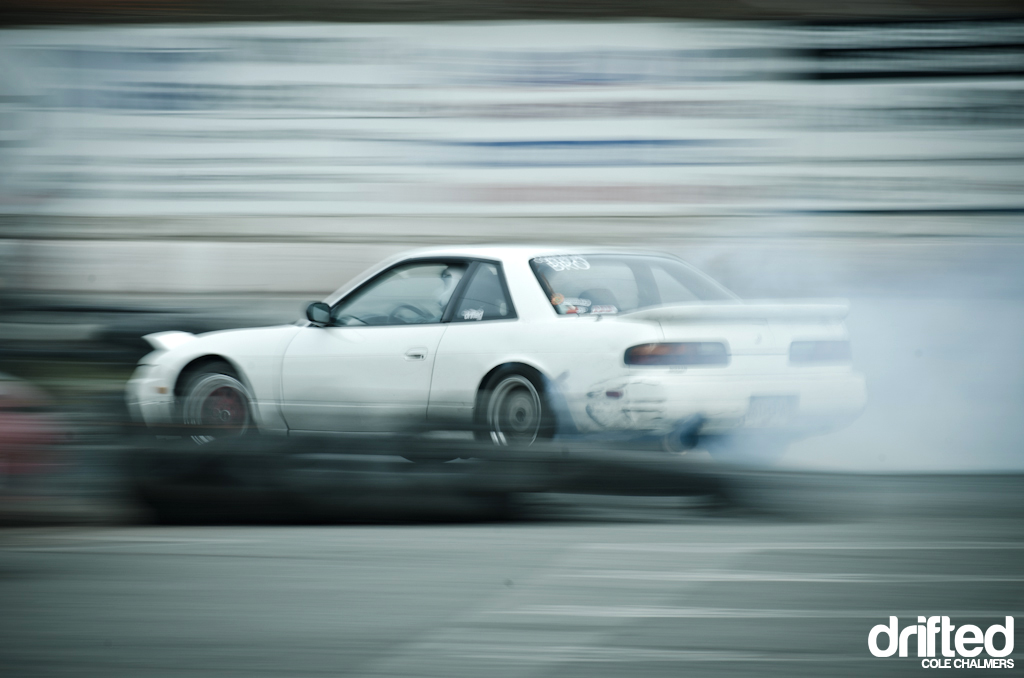 I spent the day playing with super slow shutter speeds, got a bunch of photos around 1/50th of a second. A few at 1/30 and 1/20. I even managed to get away with this 1/15th exposure of Nick Oldford. The combo of no tripod, shivering from the cold, and still recovering from Friday's shenanigans made these incredibly challenging.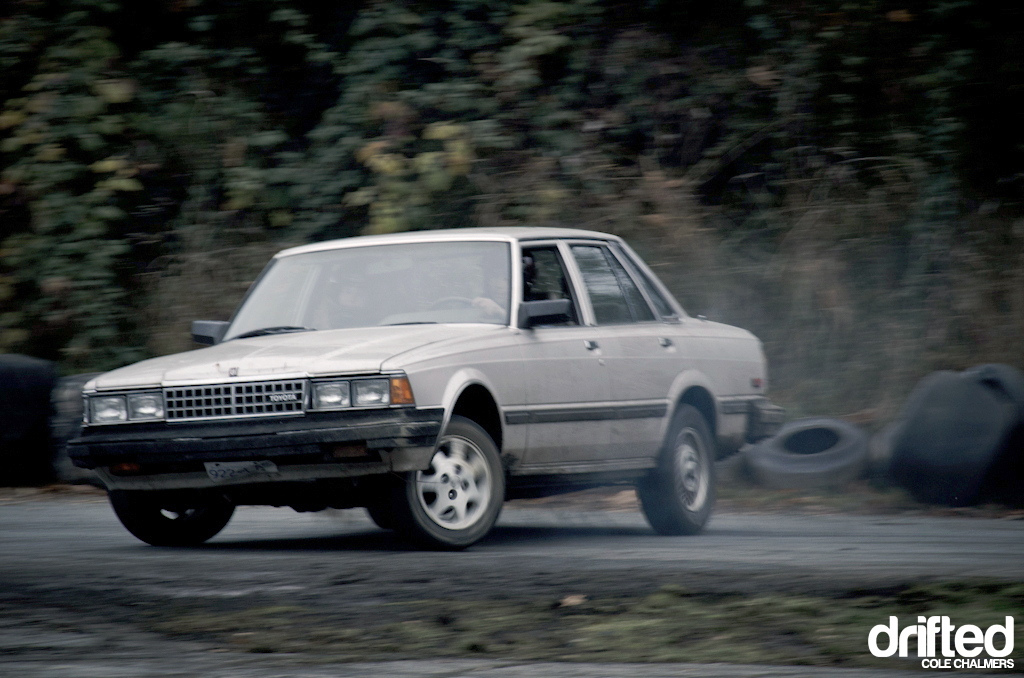 Quinn (speedhero.wordpress.com), having forgot there was a drift event, went on a mission the night before to find a car to slide. He picked up this Mx63 Toyota Cressida on the cheap. Bone stock, automatic. It got passed around throughout the day, and even I got to play around for a bit in it. Quinn brought it out onto the big banks and was sliding the full course, legend. Just goes to show, you don't need anything fancy to get your drift on. Quit making excuses, hit up the track!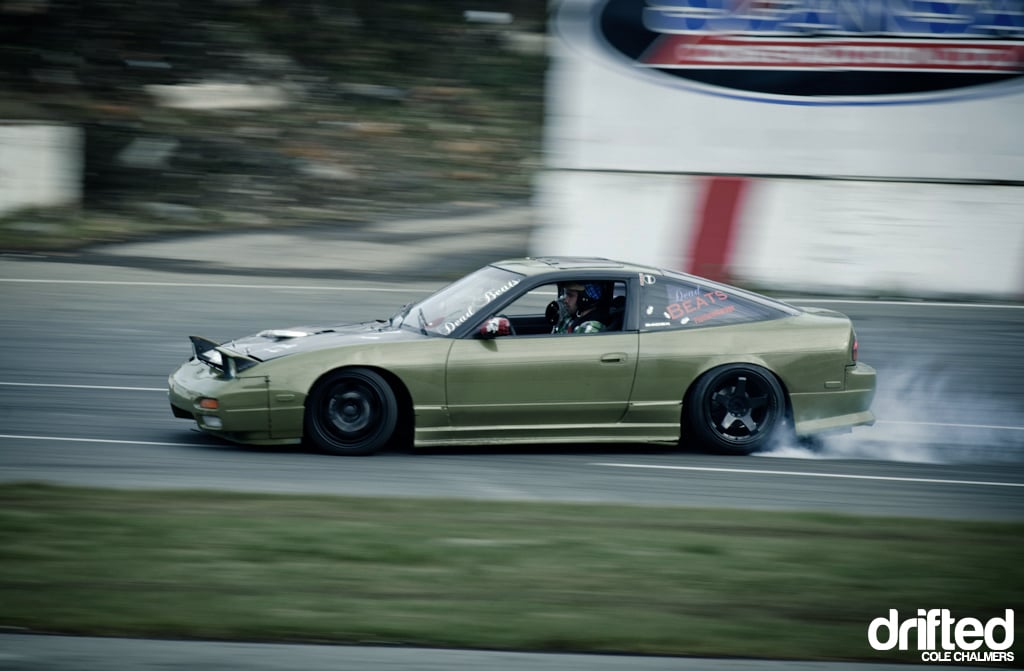 I didn't get a whole lot of footage from the day, but I managed to squeeze a video out of it for the people that enjoy motion pictures. It's not even December and I'm already sick of winter. Do more burnouts, get more global warming, get more summer. Recipe for success.
Movember Drift Practice from Cole Chalmers on Vimeo.
::Cole