VIDEO: Kenneth Nornes RFS Performance
O'snap – Kenneth Nornes RFS-Performance Promo from Daniel Hovdahl on Vimeo.
Kenneth Nornes out of RFS Performance in his Nissan Skyline R34. The trusted 2JZ, cranking out 713hk og 967nm where the rubber meets the pavement, sits within this Japanese thoroughbred from the land of the rising sun.
Spec list:
-2JZ GTE
-Mapped by RFS Performance
-CP 87mm Pistons.
-Eagle rods.
-ARP studs top & bottom.
-Brian crower 264
-HKS Adjustable camshafts.
-Precision 6266 CEA Billet turbo, T4 Divided .84 housing
-Manifold – Handmade HKS copy by SS321 stainless steel 2,2mm
-Precision 46mm wastegate.
-Fuel injector clinic 1100cc injectors
-Fuel injector clinic fuelrail.
-Aeromotive FPR.
-Vems ECU.
-Tilton three plate clutch.
-Orginal rear end.
-Custom spindles.
-HKS Coilovers.
-Arms and bushes are aftermarket uniballs.
-Converted from RHD to LHD.
-Fiberglass rood and doors.
-Custom front end with v-mount radiator/intercooler setup.
-Custom transmission tunnel.
Improvements for next season:
-G-Force dog box
-Fiberglass rear and front fenders.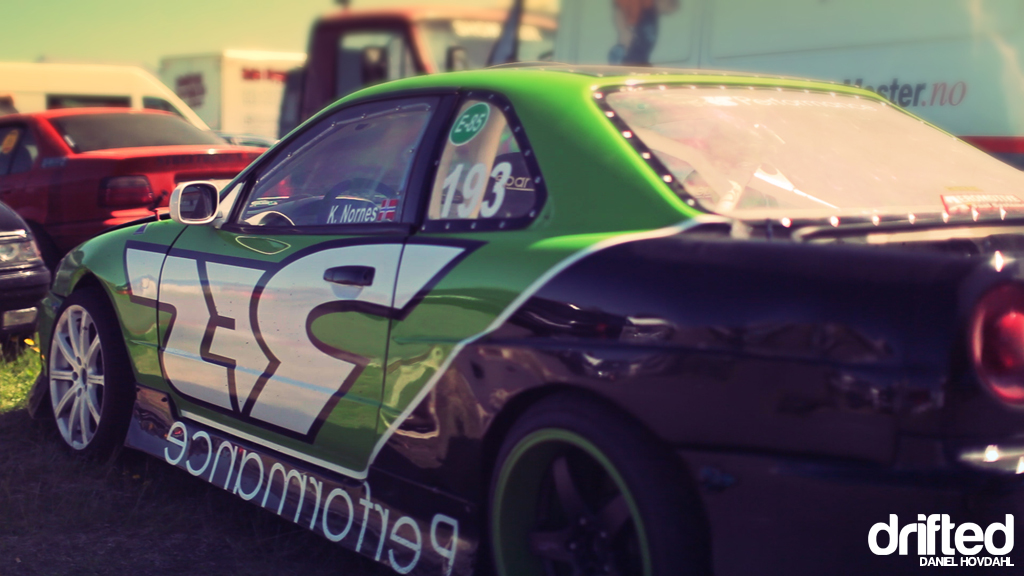 ::Dan