2JZ GR86 – The Ultimate JDM Combination?
Interested to know what happens when you mix one of the best modern-day chassis' with arguably the best JDM powerplant ever created? Check this out.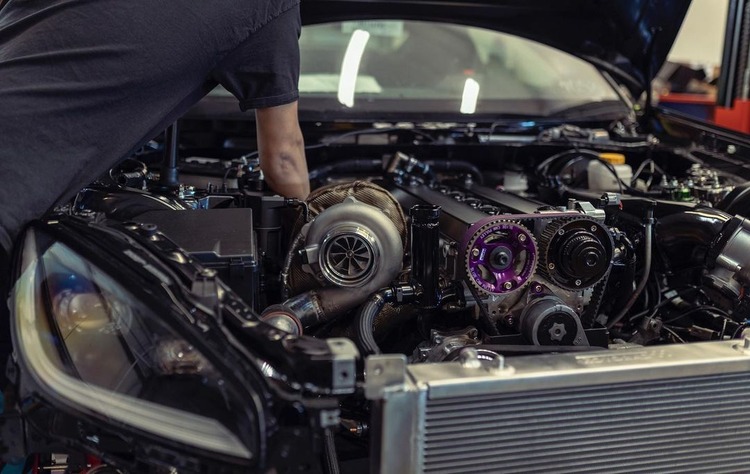 Introduction
For a company with a reputation for designing vehicles for the general public, the Toyota GR86 is the exception to the rule.
This small sports car with 2+2 type propulsion, launched jointly with Subaru (of which Toyota holds a 20% shareholding) in 2012, is now in its second generation.
Completely redesigned, the GR86 is more beautiful than its predecessor. Its proportions are substantially the same as before, but its lines are more fluid, and the whole thing risks aging better.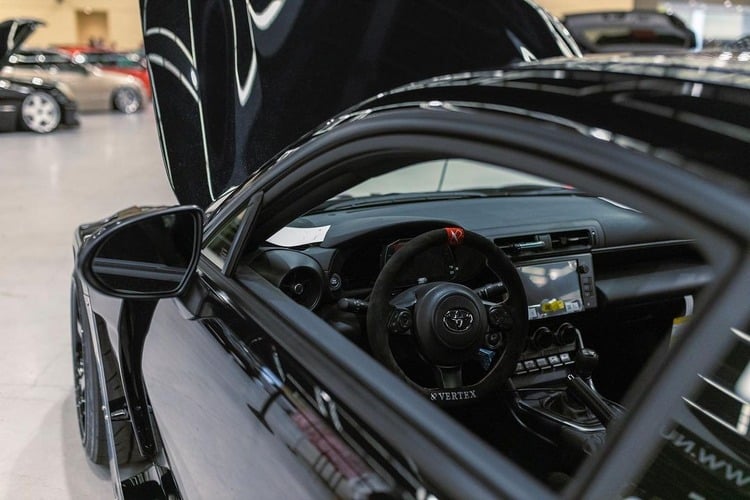 The GR86 Driving Experience
The GR86 has a new 4-cylinder boxer engine with a displacement of 2.4 liters, demonstrating its advantage over the old 2.0-liter unit in the GT86.
Starts are done with much more vigor, and burning rubber no longer requires demolishing the clutch. Accelerations are also more linear thanks to the better torque, which, this time, is not affected by a sudden drop in the middle of the rev range.
Moreover, some media report that Toyota and Subaru would have understated the vehicle's power, which currently displays 228 horsepower and 184 lb-ft of torque, which I have no trouble believing.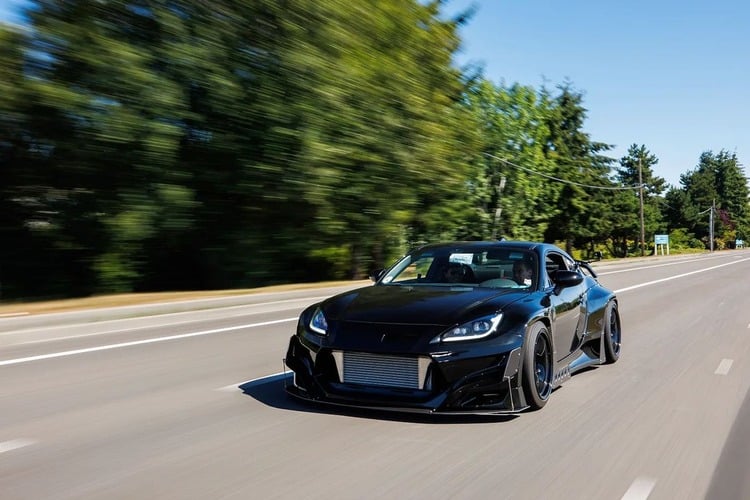 On the road and on the track, the GR86 weaves like a fish in water through the turns. The electronically-assisted steering is a bit light, but it remains precise as a laser. Point-and-shoot, as the English say.
According to Toyota. the new chassis is 50% stiffer in torsion, giving the car incredible steering stability.
Compared to the GT86, the suspension is tuned to promote oversteer (big YAY for us), but it's controlled almost telepathically, both with the steering wheel and the right foot. The brake pedal is firm, and the heel-toe is done instinctively in the heat of the moment.
After about fifteen minutes of turning on a circuit, the stock disc brakes still proved capable of slowing the car down effectively.
Strong points are also given to the Track driving mode, which skillfully limits the intervention of the traction and stability control system while maintaining a safety net in the event of a last resort. It is also possible to deactivate everything if you're 'that' driver!
The automotive industry is one of compromise, even among sports cars, which are now trying to satisfy an ever-larger clientele. But with the GR86 and the GT86, Toyota has bet everything on the authentic sporty character of these vehicles.
Ultimately. other than the Mazda MX-5, no other compact sports car in a similar price range offers such a pure driving experience. Inevitably, there is a price to pay.
For example, rolling noises and engine sounds are amplified from above. Speakers, by the way, invade the cabin.
The rear seats are hypothetical, and the typical winter challenges of a rear-wheel-drive performance-oriented car may discourage some.
But, in a hyper-sanitized world, returning to basics like the GR86 and the GT86 is beautifully refreshing.
An inevitable question remains; where does the 2JZ fit in a modern car like the GR86?
GR86 And The 2JZ-GTE
There certainly aren't too many 2JZ-powered GR86s out there in the wild.
In fact, the first 2JZ swap in the USA was done in August this year, and it's a popular story where car owner Jeff Woodruff (Instagram: @jazzy_jz_jeff) bought a brand new GR86. With just 4 miles on the coupé's odometer, he decided it was time for an engine swap.
There might be more people with high-horsepower 2JZ GR86s, but none are looking to compete on the streets just yet.
Hopefully, more GR86 owners will soon start swapping out the tame boxer 2.4L for more impressive JDM alternatives now that we all know that the 2JZ sits comfortably under the hood.
However, if you are trying a swap without experience or competent supervision, it might lead to non-favorable or, at the very least, some costly outcomes. Therefore, we recommend you get professional assistance if you want to go down this lane.
Overall, the 2JZ series is arguably the perfect choice. Let's face it; there aren't many options available if you are looking for something only the 2JZ offers.
The potential of this monster has been proven time and time again to be more than capable of pushing out a stunning 2000 HP.
Alongside the engine, it's a considerable thought to marry the 2JZ and Toyota's RWD coupé, the GR86.
Combined with the rear-wheel-drive configuration, low center of gravity balance ratio, sporty vibes, and the power of the 2JZ, it's all a match made in heaven!
Before we jump to conclusions about this engine swap, we'll understand how and why 2JZ is one of the most insane engines ever built. This started in 1990 when Toyota started the JZ family; it consisted of inline-6 cylinder 24-valve DOHC engines available in 2.5-3.0L versions.
All About JZ
The first engine produced in the JZ family was the 1JZ. The 1JZ had a displacement of 2,492cc and a cylinder bore and stroke of 86mm x 71.5mm.
1JZ-GE was the most common and early version. Non-turbo and Non-VVT-I have 168 BHP @ 6000 RPM and a torque of 235 Nm @ 4400 RPM.
Later in 1995, the variable valve timing was added, allowing an output of 197 BHP @ 6000 RPM and 251 Nm @ 4000 rpm.
The early JZ engines were designed for longitudinal mounting or, in other words, rear-wheel drive.
1JZ-GTE, the GTE version, was the later introduced twin-turbocharged of the original 1JZ. At first, the 1JZ-GTE employed CT12A turbochargers arranged in a parallel formation integrated into an intercooler with front and side mount options.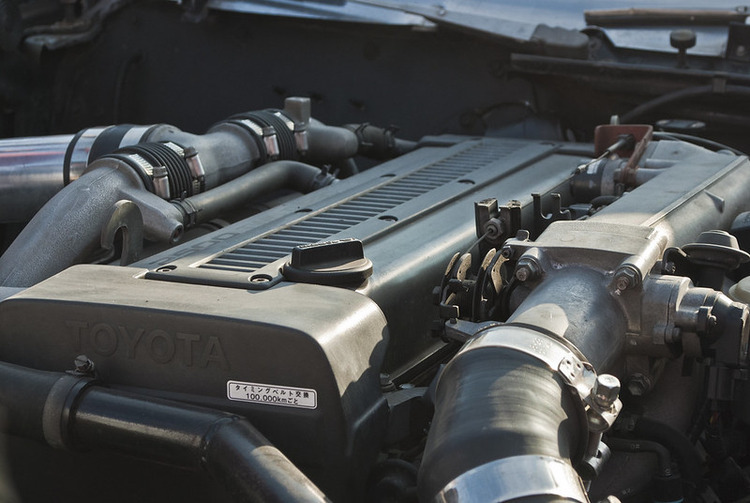 The static compression ratio was 8.5:1, and the cylinder bore and stroke were the same as the 1JZ-GE. The ceramic turbochargers had their set of problems. There was often a one-way value malfunctioning, causing the blow-by gases to get sucked into the inflow and reducing engine efficiency.
However, the new generation of 1JZ-GTE had a redesigned structure as it was designed with Toyota's BEAMS architecture and included a redesigned cylinder head with a newly designed variable valve timing system.
It also had improved and modified water jackets for better engine cooling alongside new shims and a titanium nitride coating for decreasing cam friction.
The turbo configuration was also changed to a single turbo from a twin turbo. This allowed for improvement as the escalating exhaust gases had more velocity while channeling to a single turbo. This increased the turbo's results, achieving more power at lower RPMs.
The integration of VVT-I and improved cylinder cooling helped increase the compression ratio from 8.5:1 to 9.0:1.
These changes increased the engine's torque by 50% at lower RPMs, and it was recorded at 379 Nm @2400 while also reporting a 10% decrease in fuel consumption.
1JZ-FSE, The FSE variant was probably the least recognized member of the JZ family. This variant's core focus was achieving maximum fuel efficiency with minimal/no loss to performance.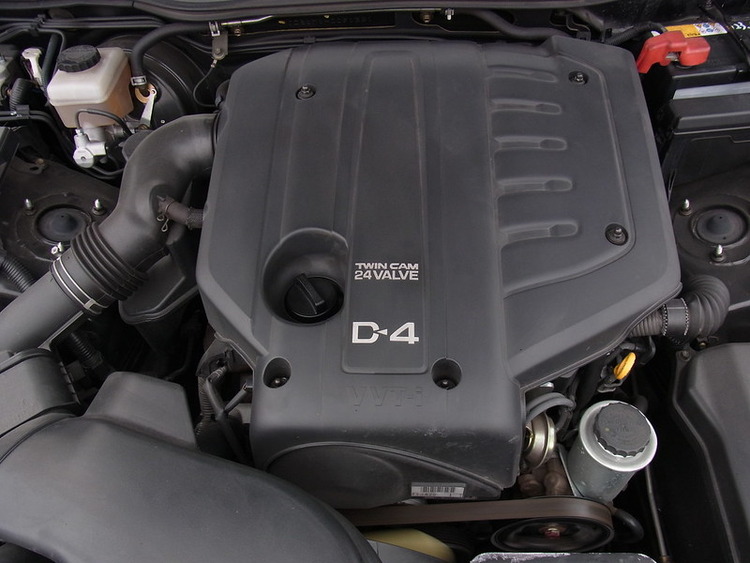 The 1JZ-FSE uses the same 2.5L cylinder that the 1JZ-GE employs; however, with direct Injection and a unique cylinder head design, the FSE has a comparatively narrow-angle cylinder head with swirl control valves to boost internal combustion efficiency by maintaining a super lean air compression ratio of 20 to 40:1 at different engines revs and loads.
This modification in the FSE variant reduced fuel consumption by a staggering 20% while delivering the same BHP and torque as the conventional 1JZ-GE VVT-i. However, the FSE variant always came with automatic transmission.
The 1JZ series powered a list of legendary drift vehicles;
· Toyota Chaser/Mark II (2.5GT)/Cresta
· Toyota Tourer V/Roulant G (JZX90, JZX100)
· Toyota Mark II iR-V (JZX100)
· Toyota Mark II Blit in-V (JZX110W)
· Toyota Soarer 2.5 GT (JZZ30)
· Toyota Supra MK III 2.5 Twin Turbo
· Toyota Verossa VR2
· Toyota Athlete V
· Toyota Progres
· Toyota Crown
· Toyota Brevis
Wrapping up 1JZ, we finally arrive at the legendary 2JZ.
The name needs no introduction, be it on world championships or the streets and in the world of petrolheads.
The glorious 2JZ is one of a kind and holds immense fame for several reasons. We will explain why the 2JZ is unique and especially if you are thinking of swapping it for your Toyota GR86.
The 2JZ was first introduced in Toyota Aristo in 1991, and its production continued till 2007. It had three variants, just like its predecessor – the 1JZ.
With a displacement of 2,997cc (3.0L) and a cylinder bore and stroke of 86mm x 86mm. The 2JZ has a taller block deck and bigger connecting rods to absorb the 14.5 mm increase in stroke size.
2JZ-GE, this variant uses an aluminum head with each cylinder having 4 valves and an electronic sequential fuel Injection system. The cylinder block was made of cast iron.
2JZ-GTE, this variant was the most impressive of all the JZ family and is still super popular in the streets. The 2JZ-GTE is an inline-6 cylinder-based layout with belt-driven dual overhead camshafts.
It is air inter-cooled with twin turbochargers, a cast iron block, and the same aluminum head designed by Toyota. This was produced from 1991 to 2007 in Japan. There was an option of both; 4-speed automatic transmission or a 6-speed manual transmission system.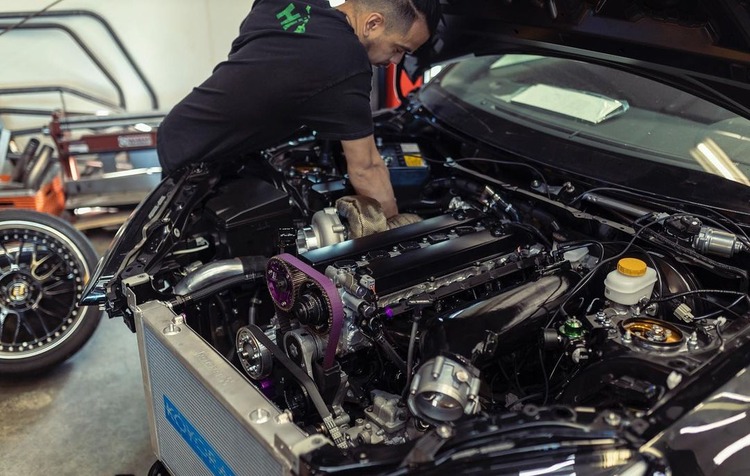 This engine initially powered Toyota Aristo, but later it was introduced in Toyota's flagship Supra RZ in 1993.
The original engine was phased out in 1997 after it was improved, equipped with recessed piston tops resulting in a lower compression ratio, oil spray nozzles to help the pistons cool better, and redesigned and improved inlet/exhaust ports, cams and valves.
Toyota's variable valve timing technology was also added in 1997. The horsepower and torque increased, and the domestic version had an output of 276 HP @ 5600 RPM while generating a torque of 451 Nm @4000 RPM.
Meanwhile, the export variants for North American and European markets had an output of 320 HP @ 5600 RPM.
2JZ-FSE, this variant was developed for the same purpose as the 1JZ-FSE, to increase fuel efficiency without decreasing performance, and also only came in automatic transmission.
It uses the same direct fuel injection method to improve combustion by increasing the compression ratio to 11.3:1. Its popularity came nowhere near the legendary 2JZ-GTE.
The Inline-6 2JZ series also powered some of the most remarkable Japanese masterpieces made;
Toyota Aristo 3.0V JZS147 (JDM only)
Toyota Aristo V300 JZS161 (JDM only)
Toyota Supra RZ Turbo JZA80
Toyota Brevis
Toyota Progres
Toyota Crown (S170)
Toyota Crown Majesta (S170)
What Makes The 2JZ-GTE So Unique?
To understand why using this as a power plant in your GR86 is a wise option, we need to understand what makes this engine unique.
Well, the internet is full of complex vocabulary and theories difficult for first-timers to understand; we'll keep it simple.
Firstly, the build material, aluminum is a good material for engine building due to its lighter weight and cooling capacity.
However, Toyota chose cast iron to make the engine block and the cylinder head from aluminum. This allows the 2JZ to handle enormous amounts of power without cracking inside and blowing up and maintains its lightweight capabilities.
Toyota also made vital upgrades in the cast iron structure, like sandwiching the oil supplier between the cylinder block and the oil filter, keeping It incredibly simple yet highly efficient.
With every upgrade, the 2JZ-GTE can handle a staggering 700 HP, and with maximum modding, the 2JZ-GTE can handle beyond an astonishing 2000 HP!
Secondly, the inline-6-cylinder layout causes the engine to run much more smoothly and with fewer vibrations than a 5-cylinder layout. This also removes the need for a balancing shaft that throws weights left and right and, of course, the risk of a timing belt implosion which usually destroys the engine.
The 2JZ-GTE uses a non-interference design for the valves, and in case of a timing belt snaps, the piston will not collide with the valves or the engine head. This is incredibly simple yet so innovative.
Thirdly, Toyota implemented an innovative sequential turbo layout that uses twin turbos to suck up a lot of air and feed it into the power plant.
The first turbo came online at 1,800 RPM and was smaller in size, and the second turbo, the larger one, rocked in at 4000 RPM, adding a powerful boost.
Very few engines today can go up to 7x times their stock horsepower without cracking open.
One more thing about the 2JZ-GTE has 7 main caps that keep the cylinders from shifting while that sandwiched oil supplier is constantly lubricating the main assembly.
These designs meant that a lot of unused power was being left inside the engine, and it was designed to be modded at maximum potential.
Swap Essentials
Should you upgrade the engine in your drift car? That depends on the car, weight, and stock power level. For the most part, every drift car out there has, at the very least, some bolt-on performance-enhancing devices-cold-air intake, exhaust, downpipe, engine management, etc.
Many times, stock engines are swapped out altogether for more powerful units. And then there's forced induction. Whether a supercharger or an upsized turbo, forced induction is extremely popular in drifting.
To start, yes, you can drift with a stock engine. Your stock engine can break the rear tires loose on command, so starting with a stock car is a good idea.
We recommend putting money into your suspension, handling, and brake upgrades before you increase your car's horsepower.
Moving on from stock, you can add bolt-on equipment to free up a few extra horsepower without breaking the bank.
Don't just throw on an intake and exhaust because everyone else does. Instead, do your homework and only purchase the parts that will add the power you want.
How much power each part adds will depend on the part itself, your car, and the other mods you've done. Ultimately you have to ask yourself, "Will the part(s) I am adding make it easier for me to drive?" For example, an intake and exhaust may only give you around 10 hp, and you may not even be able to feel that.
However, installing an intake, exhaust, turbo outlet, downpipe, and tunable engine management system may offer you a much more significant gain.
Of course, all this will cost a lot more money, which is one more reason to do your homework before you buy.
Regardless of what parts you buy, ensure they will work with future upgrades.
You don't want to spend money on a part that will need to be swapped out when you make other upgrades. Engine swaps are hugely popular in the tuner market.
Many of the imported drift cars boast a larger, more powerful engine transplanted from another car. This is because engine swaps are a good, reliable way to increase horsepower while retaining a stock or relatively stock engine.
Of course, engine swaps can be time-consuming and expensive. And, it can be tough to troubleshoot problems or find parts on a car with an engine other than stock.
If you choose to increase horsepower by an engine swap, ensure that plenty of information is available on how to do the swap and troubleshoot problems.
You also need to ensure you can get stock and aftermarket parts for the engine you want to install. Even if you swap in a turbocharged engine, a larger turbo is one of the more popular upgrades.
For the most part, the engines are left stock internally as they were initially built to handle more power than they put out.
So, upsizing the turbo, opening the exhaust, and tuning this new system with the appropriate engine management can significantly increase horsepower.
But this doesn't come cheap, so such extensive modifications are typically only found on professional drift cars. And, of course, the more horsepower you make with a stock engine, the better chance something will break.
Regardless of how you increase the power in your drift car, you want to ensure it is reliable. You don't want to try squeezing 400 hp out of an engine that can only comfortably produce 300.
If you tune an engine to the breaking point on the dyno, it will undoubtedly fail under harsh drifting conditions.
This is why it's better to swap in a more powerful stock engine than build up a less powerful one, as you will probably be sacrificing reliability.
Cooling may be more important than horsepower. The cooling system in every car on the road today was designed to do its job when traveling in a straight line.
When drifting, your car will travel at a given angle, which means the cooling system will not work at its optimum level.
On top of that, you'll be pushing your drift car extremely hard. These two factors make drift cars run extremely hot; be sure the cooling system is up to the task. Install a larger, aluminum, multi-core radiator, and flush the system regularly.
You can also install an electric fan in place of the clutch fan, but be sure it comes with a shroud that helps it pull air through the radiator.
An electric fan frees up an extra horsepower or two and can be set to maximum at all times, even after the engine is turned off. They say the clutch fan spins relative to engine RPM, so it doesn't cool as much when the car is at low RPM.
Conclusion
The 2JZ is one of the best (if not the best) engines to swap in. The tuning potential of these bad boys is phenomenal.
We've all seen people with 2JZ engine builds pulling more than 1000 Hp, but with the stock Boxer 2.4L engine in the GR86, numbers like this are simply impossible. Even getting nowhere near these figures can be much more expensive, considering a newer engine has less aftermarket support.
Plus, if you ever need more power, you now know what a 2JZ can achieve!
Photography Credits
We thank the following entities for the use of their photography in this article:
jazzy_jz_jeff on Instagram
Dream Chasers Garage on Instagram
Merrick Harding on Instagram