Hey Drifted followers and fans alike, just a quick few lines to introduce myself to the site, my name is Damien O'Connor, 24 year old photographer from Ireland. In the future here I hope to bring you some top coverage of Irish Drift competitions throughout the season as and when it happens, I would also envisage contributing coverage of other aspects of the scene with tricked feature cars and some insight into the street scene and the hot metal that is raising eyebrows about the country, I am quite excited to have opportunity to work with such an Internationally acclaimed site with contributers of great talent. Below are some of my images which will give you an idea what I've been up to since I picked up my first DSLR about 2 years ago.
A sweet example of an AE86, this one is running a 4AGE with a HKS charger.
Pro Driver  Damien Mulvey in action in the Prodrift 2010 Championship.
A sweet example of ER34 street pimp machine.
Denis Healy's SR20 getting some air during a break in Citywest Event Centre Dublin last season.
I caught up with Eric O'Sullivan in the off season of Formula D last season to shoot his Need for Speed sponsored F2oc powered AE86 Corolla.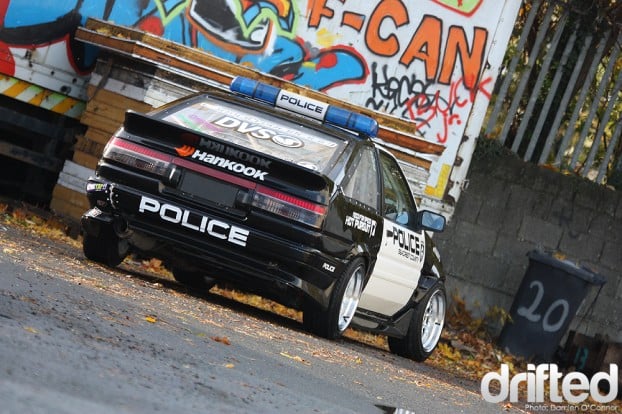 When I heard Christy Carpenter had secured some florescent Gram Lights to put on his high powered JZ  S15, the camera was in the bag and en route to get some snaps.
Rolling back to 2009 and Team WKD were preparing for their season when we hooked up for some teams photos.
As the Irish Drift series was over last Autumn, word came though of an event in Portugal, no sooner had the phone call came and the flights were booked, here's a Team Falken car in the paddocks and below resident photographers Jordan Butters and Ian Gratton take in the sun.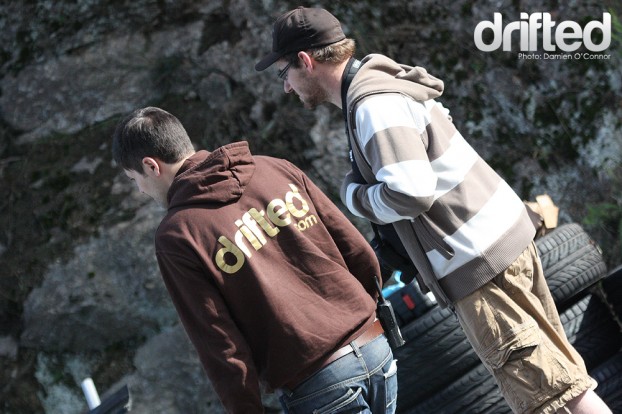 To finish up below are some random photo's from my library last season drifting,I hope you enjoy !!!