The Importance Of Exploring For Car Photography
Automotive Journalist Paul Hadley shares his thoughts on the importance of getting the right location for automotive photography in 2020.
I've never really claimed to be a pro photographer, I am a motoring journalist and spend my days communicating how cars work, feel and the cost of living with them etc. However, over time I have learnt about the power of photography and how it can help spread messages in ways that just aren't possible with words.
Over the last six years, I have built up my car photography skills with a focus around cars and explaining how they feel via pictures.
As with many budding photographers, I started out with an affordable Canon 550D, then moved up to the 5Diii, then finally last year, I swapped to Sony with the A7iii.
I have used these cameras almost daily for years shooting all types of cars in many different locations, both in the UK and abroad.
Over time, I have learnt that the location of the car that we feature to our audience is key to communicating what it is all about. In keeping with this theme, I want to share my recent experience in the Highlands of Scotland for a car feature we recently published.
We were testing Volkswagen's latest and most advanced SUV, the Touareg. I drove this model briefly late last year and I really wanted to show it off as I knew it was very credible. So knowing it was a very capable 4WD high-riding luxury SUV, I chose to take the vehicle to the most remote part of the UK, the Scottish Highlands.
Considering The Concept – A 1,700 Mile Journey
Now we have a concept of an up-to-the-minute high tech new SUV in an ancient environment surrounded by a landscape formed over 400 million years ago. I love this idea – the contrast between modern times and the past and the ability to show this car off in some of the most beautiful landscapes in Britain. And lastly, the challenge of arranging a shoot that was going to take me over 1,700 miles to complete. So the pressure was on to get it right!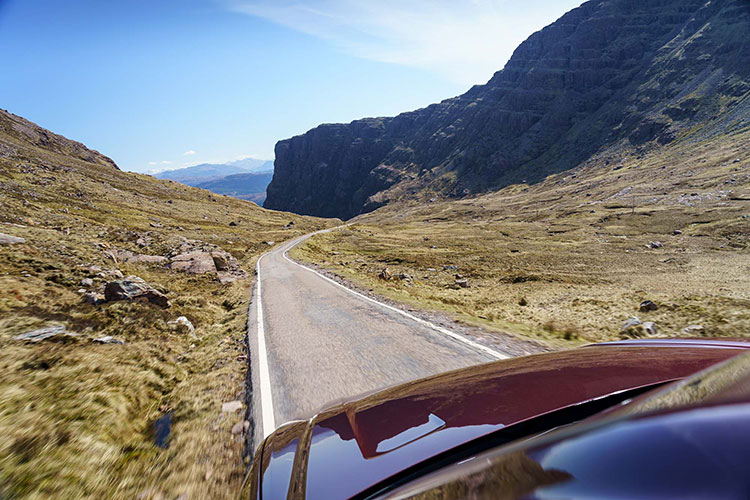 Photography – It Is Not Always As Easy As You Think
When you have the right setting in your mind and you finally arrive 700 miles after setting out, things don't always go to plan. There is a lot to think about shooting cars: you have to find the exact inch of road, then your best angles. But the classic problem of most outdoor photography is: the weather has to be right.
I spent six days on this trip going out at sunrise and sunset looking for that perfect shot where everything came together. Some days it was overcast, other days the locations didn't do the car justice, and some locations just didn't make an interesting picture.
We Kept Searching – But Weren't Fulfilled
Day after day, I persisted in looking for the best shot: hoping that the light would be right, the scouted location looked good the following day and checking the weather, hoping it was clear. After a while, I got some cool shots, but I didn't come away with what I had planned for this car yet.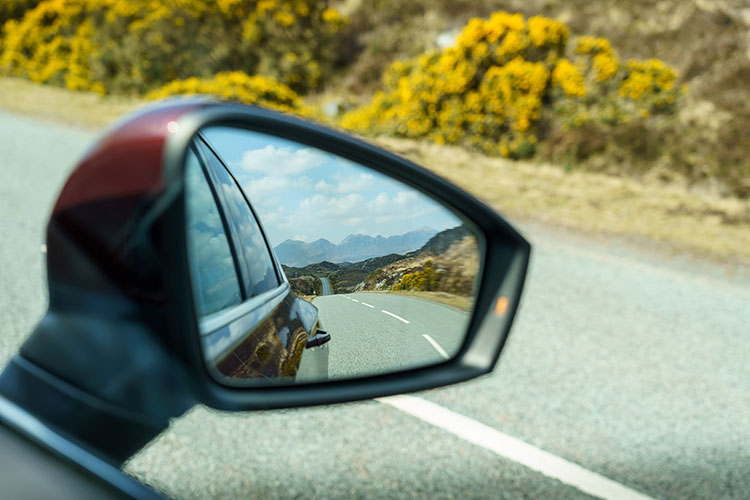 Eventually, Persistence Pays Off
After five days of this, I managed to capture some pictures that communicate the right messages about the car. Take a look at these two images below and let me know what you think.
Shot 1 – Planning and Patience Are Needed
We scouted the location the day before and arrived at around 5.30am to prepare for this shot. First, we detailed the car as needed. I used a Sony A7iii, with a 24-105m G series lens, soft grad filter, and a circular polariser.
We were there a little early so it took around 25-30 minutes until the sun rose.
During this time, some grazing sheep moved closer and closer to the car over those 25 minutes and hung around for their taste of fame, as you can see below. Putting your journalist hat on, the image shows the Touareg as an explorers' car. It is out there in the wilderness of the Highlands, surrounded by roaming animals and Scotch mist.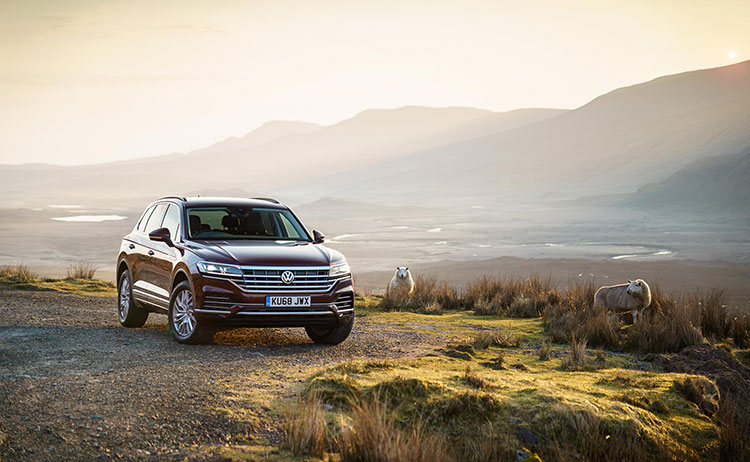 This communicates the getaway nature of this car, and its modern design contrasts with the ancient landscape.
Now this image wouldn't have been possible if we rushed the shot.
Instead, we scouted in advance, arrived early, set the car up and waited patiently for the light. The sheep were just a bonus, but it worked well and ticked off one of the shots I was after.
Shot 2 – Sometimes You Have To Adapt
We never saw, planned or thought about this shot, but it happened because we failed elsewhere. This was another 5.30am start on location in the Scottish Highlands. We had planned our location, arrived and waited for the light. But the sun came up and the shot didn't work.
The road we had chosen wasn't right for the Touareg. It looked OK, but there was nothing special about it, once you saw it on the back of the camera.
Here we knew that being surrounded by tall mountains, we could quickly move further down the road where the sun was obscured by a bigger mountain and then reset for a second chance. We happened to find this location by a loch. We arranged the car, ran out and found this angle.
It looked good through the viewfinder, so we took a couple of exposures to make sure I had it down and it really worked for me. This time it wasn't about patience and planning but accepting to work with what you have at any given time and making the most out of it.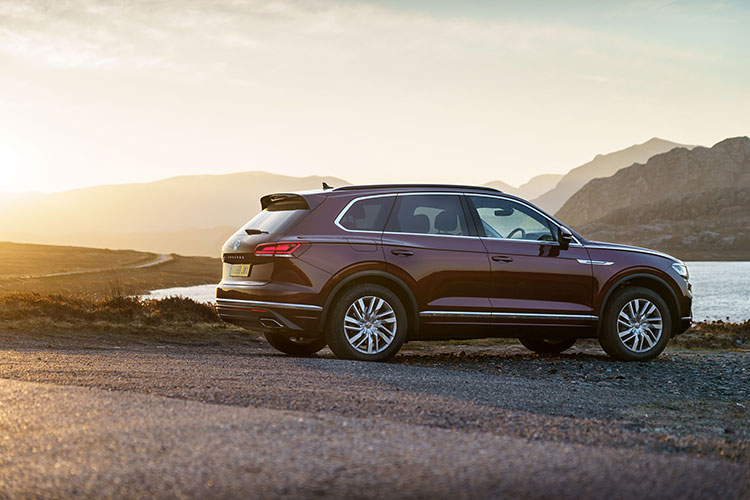 Again, we are looking at a full-fat SUV surrounded by silhouettes of mountains. The Volkswagen Touareg is framed by a large loch and it is clear that the car is parked off-road, we were blessed with that soft light flooding into the frame on the left-hand side helping isolate the car from the backdrop.
It creates the right impression that the car is a fully capable SUV and it can take you to the most remote places if you want to make a journey to remember.
I think the lines of the car look great and it gets across to our readers just what is possible with an SUV like this.
Communicate On a Deep Level Using Images
I think we all know pictures speak louder than words and it is very important that we use images to communicate ideas at a deeper level. If you are interested in seeing more images from the Scottish Highlands, then take a look at our feature on the Volkswagen Touareg.
Written by Paul Hadley, founder of motorverso.com.