Volkswagen VR6 Engine – Everything You Need To Know
Whether you're a VW lover or hater, there's no question that the VR6 engine is one of the all-time greats. But what makes it so impressive? We explain everything you need to know in this guide.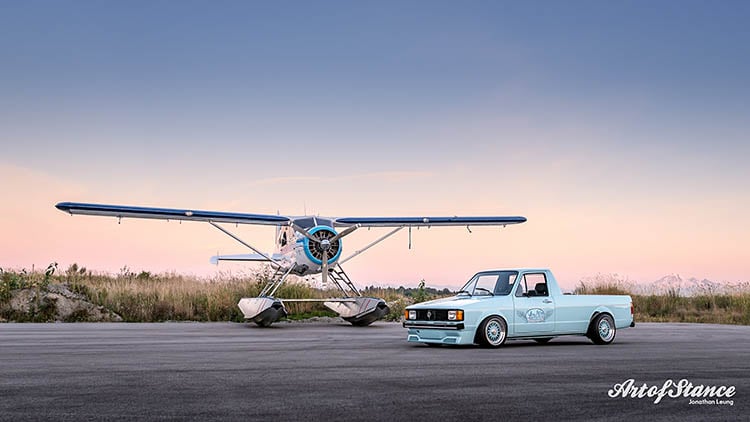 ---
Introduction
Way back in 1991, German automotive legends Volkswagen launched a revolutionary, game-changing engine to the marketplace. Despite being 'another' six-cylinder powerplant, it certainly didn't follow the conventional V6 design, and this is what makes the VR6 so impressive.
VW initially started their VR6 development in the 1980s, with traditional V6 engines soaring in popularity at the time.
Manufacturers had to design the cars to fit these bulky engines, and for short, narrow engine bays on the likes of the Golf and Corrado, a standard V6 would seriously limit the potential they had to offer.
It was these issues that required VW to come up with a more convenient alternative.
What if an engine could provide the performance and intoxicating acoustics of a V6, but in a suitably compact package?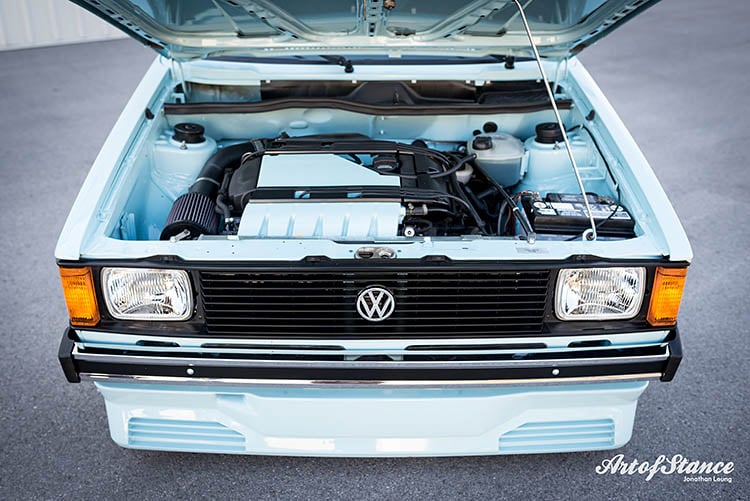 Before we knew it, the VR6 was born.
At its peak, the VR6 engine platform was fitted to almost all VW's extensive car range and soon went beyond, even featuring huge SUVs where size wasn't an issue, such as the Porsche Cayenne.
By arranging the VR6's six cylinders in a zig-zag formation on a single cylinder head, this enabled VW to achieve what seemed to be almost impossible - providing V6 power in a similar-sized powerplant to an inline-four.
It wasn't only the size of the VR6 that made it impressive. Many enthusiasts firmly believe that it's one of the best sounding V6 engines ever created.
With impressive tuning potential to match, it's gone on to cause many upsets in street-sleeper VW's over its near-thirty-year history.
VW continued to explore the vast possibilities that the VR6 had to offer, which would provide the 'W' engine-series used in some of the world's finest Supercars, such as the Bugatti Veyron and various Lamborghinis and Bentleys.
The W12 used in Bentley's was, in essence, two VR6's on a common crank.
On top of that, the VR6 laid the foundations for other unique platforms VW would later produce, such as the equally-popular VR5.
The fact that the VR6 is still in production nearly thirty-years down the line is a true testament to what Volkswagen pulled out of the bag, and we're going to take a more in-depth look into why it's inevitably going to be a cult classic for generations to come.
---
Volkswagen VR6 Specifications & Information
As VW launched the highly-anticipated VR6 to the market, they would feature in both the 1991 Passat B3 and Corrado.
The narrow-angle V-configuration allowed VW to fit six cylinders into a far more refined space than had ever seen before, enabling them to later add it to the smaller cars in their range, such as the hugely popular Golf.
There have been ongoing arguments over the years that the VR6 isn't 'technically' a V6 engine since it doesn't use separate cylinder heads. But, since VW themselves class it as a V6, we don't feel there's much of an argument!
The controversy lies with the fact that the VR6 uses a single head with a double overhead cam rather than the traditional two cylinder heads found in V6 engines.
For traditional V-layout engines, they would use two of many vital components, such as cylinder heads, cams, and fuel injector rails, but the incredible design of the VR6 has allowed them to use just one.
The cylinders in the VR6 are staggered in a zig-zag formation over two narrowly-angled banks with three cylinders, with the initial angle set at 15 degrees, rather than the usual 60-degree angle.
This formation enabled VW to provide additional cylinders into a more compact engine, almost comparable to a typical four-cylinder sized package.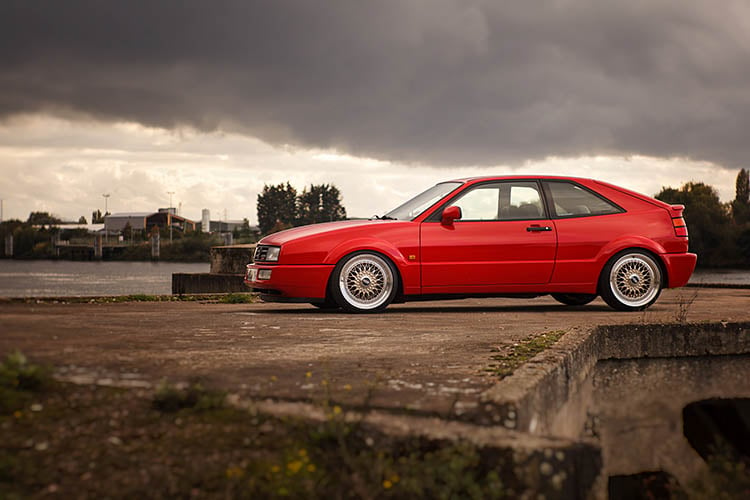 Its compact size enabled it to be mounted transversely into VW's typically-small front-wheel-drive 'pocket rockets', which dominated the European markets in the 80s and 90s, allowing for the same power as an inline-4 turbo would make while maintaining natural aspiration.
When it came to naming the VR6, the "V" stands for the V-formation of cylinders. "R" is Reihenmotor, which is the German translation for "Inline", and, of course, the "6" is down to the number of cylinders.
Germans are known to call the VR6 the "Verkhurzt Reihenmotor 6", which translates to "Shortened Straight 6".
Although the initial power output wasn't anything too impressive, with the first VR6's producing between 172 and 178hp, the refined smoothness and unique sound helped attract the masses' attention earning it classic status in the Veedub scene.
The earliest VR6 engines featured a 12-valve engine, but then in 1999, a 24-valve alternative hit the market.
Unlike the 12-valve offering, where the same camshaft actuated each cylinder valve, the 24-valve variant featured two camshafts, with one operating the intake valves while the other operated the exhaust valves. VW also introduced Variable Valve Timing (VVT), which helped to broaden the existing torque curve.
Over the VR6's three-decade-long life-span, they've gone on to release 2.8, 2.9, 3.2, and 3.6-liter variations.
The most impressive VR6 offering was the 3.6-liter FSI VR6, capable of providing 300 hp and 260lb/ft torque in stock form.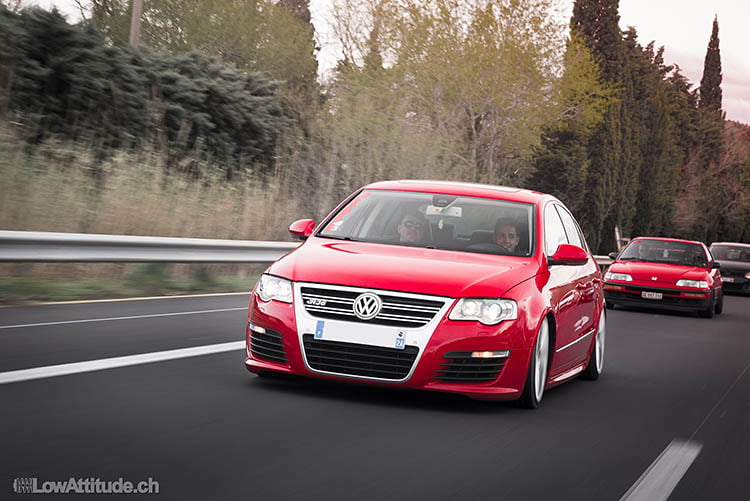 If you're considering a VR6 engine for a swap, you'll want to double-check that you're getting one of the more impressive variants. Despite the 3.6L FSI achieving 300 hp, some models out there are only capable of 138 hp and 173 lb/ft torque, which certainly aren't going to cause any upsets on the drag strip!
As the VR engines evolved, VW went down the ambitious route of essentially combining two engines on a common crankshaft to create the 'W' engine family.
The W12 engine was first produced in 2001 and was two VR6's mated at a 72-degree angle, enabling them to achieve 600 hp and 664 lb/ft torque.
They would then produce the infamous quad-turbocharged W16 engine found in the Bugatti Chiron, which pushed out an incredible 1,578 hp, smashing the top speed world record, as well as the once-impossible 300 mph barrier.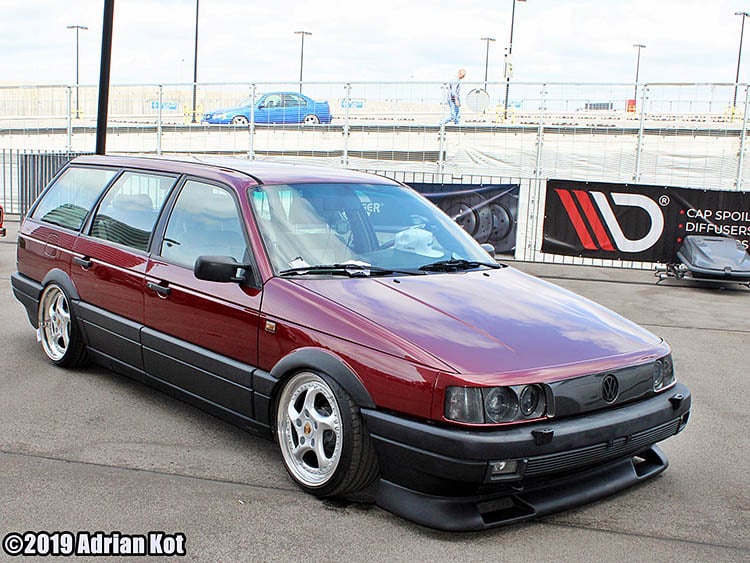 Despite the VR6 still being sold in the present day in the Volkswagen Atlas in limited parts of the world, it seems to have served its course after completely revolutionizing the motoring industry.
With that said, we still have three decades of VR6 engines on the market to enjoy, so we'll show you how to make the most of them as we check out which cars they left the factory with and how to achieve its true capabilities.
If you're keen to know more about the in-depth aspects that make the VR6 so unique, make sure you check out this fantastic video from Engineering Explained:
---
Which Cars Have the Volkswagen VR6 Engine?
As we're guessing you're probably aware, the VR6 has featured in a massive range of cars from various manufacturers over its thirty-year legacy.
If you're on the hunt for a VR6, you can find one in the following cars:
Volkswagen Atlas
Volkswagen Beetle RSi
Volkswagen Bora
Volkswagen Caravelle, Multivan, Eurovan – T4, and T5
Volkswagen Corrado
Volkswagen Eos
Volkswagen Golf – MK3, MK4, MK5, GTI, R32
Volkswagen Jetta
Volkswagen Passat – B3, B4, B6, B7, CC/NMS
Volkswagen Phaeton
Volkswagen Sharan
Volkswagen Touareg
Volkswagen Vento
Artega GT
Audi A3
Audi Q7
Audi TT
Ford Galaxy
Mercedes-Benz V280
Porsche Cayenne E1, E2
SEAT Alhambra
SEAT León
Škoda Superb B6, 3T
And last but not least:
Winnebago Rialta, Vista, and Itasca Sunstar
---
Volkswagen VR6 Tuning & Upgrade Potential
Since you've made it to this section, we're going to guess you're probably interested to know what a properly-tuned VR6 is capable of achieving? Say no more:
Not impressed? How about two 800 hp VR6's instead?
Okay, so you probably get the idea. The VR6 is an insanely capable engine when it comes to tuning, even more so if you happen to place an extra one in the trunk for good measure!
As you've probably guessed, you're not going to achieve this with simple bolt-on mods, but let's explore the options when it comes to tuned VR6's.
Although the lowest powered stock VR6 left the showroom with just 138 hp, some variants can achieve 300 hp right out of the box, which is certainly no slouch when mounted in a lightweight chassis.
The 3.6L 300 hp models may well be the most desirable in stock form, but there's still plenty of other upgrade-friendly VR6's out there.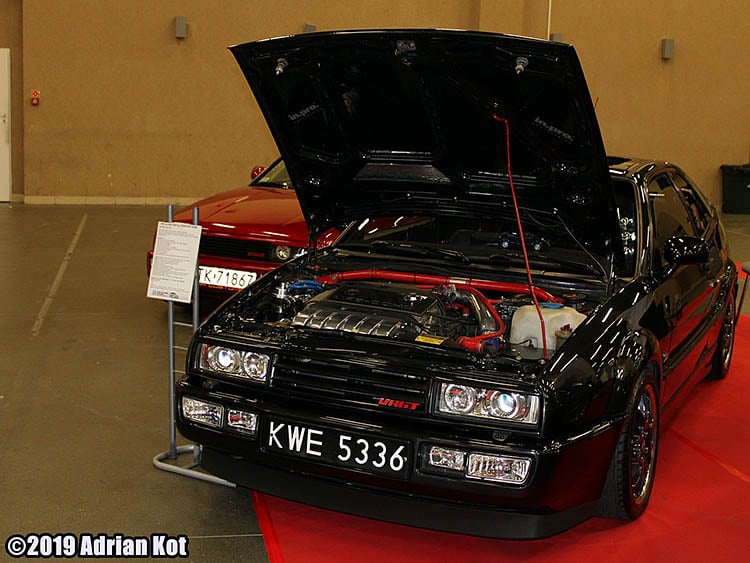 Although bolt-on upgrades won't get you to 800 hp, they can surely help squeeze some extra ponies out of these engines.
Some of the most common bolt-on upgrades are the typical exhaust and intake breathing mods, alongside E85 conversions and stroker kits.
If that's not enough, they're also capable of handling forced induction.
The stock block's potential power figures seem to vary quite a bit, with some owners comfortably making 400 whp on standard internals, with others claiming to achieve 500 whp with just a head spacer.
How long these figures will last is anyone's guess, it's a very different situation doing a few runs down the drag strip a year to running your VR6 daily.
If you're planning on achieving big-power with FWD, you'll soon want to consider an LSD once you go beyond 300 WHP in a lightweight chassis, as torque-steer gets frustrating very quickly.
Beyond 300 hp, you're likely to have to consider a clutch upgrade. As always, the more ambitious the power goals are, the more supporting mods are required.
At this point, you'll need to be seriously considering cooling, fuelling, and ECU upgrades.
Given the sheer amount of variations within the VR6 models, we highly recommend doing some research on your specific application to decide which mods will be best suited for your vehicle/engine combination.
There's a wealth of information online for these engines, and we're sure that the various VAG tuning communities out there will be more than happy to help you find the perfect parts for your needs.
---
Volkswagen VR6 Reliability & Common Issues
As with every engine ever built, there are a few minor niggles and problems with the VR6 engines, as you'd probably expect.
Given the fact that production spanned three decades across multiple manufacturers, it's undoubtedly an impressive engine when it comes to reliability.
Serpentine Belt Tensioner
Also known as the accessory belt tensioner, the serpentine belt tensioner is one of the most common parts to fail on VR6 engines, so we highly recommend replacing it at the correct intervals.
Timing Gear
It's not unusual on older models that timing chain guides and/or tensioners become damaged.
Many believe that timing chains don't need checking nearly as much as timing belts, and VW class it as a 'lifetime' item, so owners and mechanics often overlook this.
If you wish to take precautions to preserve your engine, we recommend checking and potentially replacing them as a preventive measure at around 100k miles.
Should your timing chain guide or tensioner become damaged, it could potentially fail, leading to severe damage to the engine.
The downside of VR6's is that the timing chain is on the rear, so to get to it, you'll sometimes need to remove the transmission, which is far from ideal.
Spark Plugs
Although all cars will need the spark plugs replacing eventually, the VR6 is known for getting through them a little sooner than most. We would expect to be replacing these every 30,000 miles to be on the safe side.
Stiff Shifting
Some VR6 transmissions may suffer from 'stiff' or 'hard' shifting, which is likely to be caused by a clogged transmission filter.
This is most likely if you're using cheap, low quality fluid, where it's more likely to clog far quicker due to trapping contaminants, which can eventually cause transmission damage.
We always recommend opting for the correct OEM transmission fluids to eliminate potential damage.
Flywheel Bolts
It's not unheard of that flywheel bolts can unscrew or even break under high pressure.
Unfortunately, this isn't too easy to check, but it's certainly worth considering if you feel you may be suffering from flywheel-related issues.
Cooling Issues
Due to cramming a whole lotta engine into a small package, the VR6 is likely to exaggerate any minor issues within the cooling system, which can leave it more prone to overheating compared to a traditional V6.
We advise keeping on top of the cooling system for this reason and maintaining it in optimal condition, with frequent fluid replacements and flushes at the recommended intervals.
Overall Reliability
We've mentioned a few things here, and although it may sound daunting to some with the potential issues that could arise, these are worst-case scenarios, and when correctly maintained, the VR6 is an immensely reliable engine.
There are many VR6's that have achieved well over 150-200,000 miles when correctly maintained, but you must keep an eye on certain aspects that you may overlook beyond the 100k mile range.
---
The Future of the Volkswagen VR6
A few years ago, the VR6 was still available in brand-new cars such as the Passat (until 2019) and the Porsche Cayenne.
However, with recent design updates, the only remaining car to sell the VR6 in the present day is the VW Atlas.
Engineering Explained called it a few years ago that the VR6 was practically on its last legs:
Despite this, VW gave fans false hopes and dreams that they would be proven wrong after suggesting just a few years ago that they would be making a brand-new VR6 for the VW Arteon R.
Supposedly providing 404 hp and mated with their legendary DSG transmission and combined with their modern 4-Motion AWD technology, it looked to be the perfect modern-day replacement.
However, as the prototype progressed, they instead opted for the 317 hp inline-four EA888 engine.
Much to the fans' disappointment, it appears that the smaller, modern-day engines have finally surpassed the performance and efficiency of the VR6 after three decades.
Small-engined turbocharged power appears to be the future, and for now, at least, it looks as though it's here to stay.
Sadly, it appears that there is, in fact, a replacement for displacement after all.
---
Volkswagen VR6 Engine Swaps
After that disappointment, we felt that we had to cheer you all up a little, so let's take a look at a selection of our favorite VR6 engine swaps out there.
We're willing to bet that you wouldn't be expecting us to start with a BMW E36 drift car, but you have to check out this incredible build from Poland:
If you're a bit too much of a hardcore dubber to appreciate that, how about this insane '63 VW Squareback 1,000 hp dragster? We absolutely love this thing.
Although a VR6 isn't a typical choice for a Lotus Elise S1, we happen to think this 600 hp turbo build looks pretty snug at home in the bay here:
Another one for the DUB fans, how about the ultimate sleeper? That's right; this is what happens when you put 700 hp in a Sharan.
If you're a hill climb fan, you'll love this 740 hp Seat Leon. Don't forget to turn the sound up, although we imagine you probably already have!
Our final swap is this old-school cool MK1 Rabbit, which looks, and sounds fantastic cruising on the streets.
---
Conclusion
There's no question that the VR6 was a revolutionary game-changer when it hit the market almost 30 years ago.
As the motoring industry leaned towards the V6 more than ever, VW went one step further by creating the perfect solution for their restricted space, lightweight, FWD requirements.
Not only did this impress the VW scene, but it went on to be swapped into just about every chassis' imaginable, proving once again that it's incredibly versatile.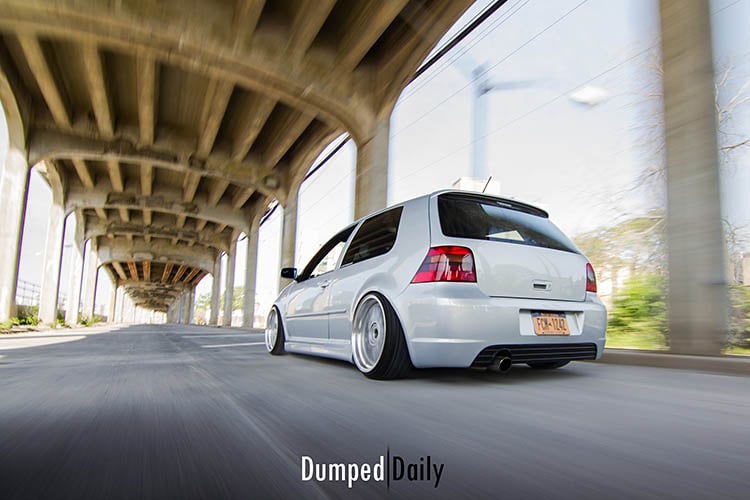 The humble VR6 also birthed the W12, which would later become the first-ever engine to smash the seemingly impossible 300mph-barrier in the quad-turbocharged Bugatti Chiron.
It continued to prove its reliability over three decades, with the most significant issues being minor in the grand scheme of things, and they're incredibly reliable way beyond 100,000 miles when maintained correctly.
Although fans were desperately hoping to see a rebirth in recent years, it wasn't meant to be. Gone are the days of large naturally aspirated lumps, as the tiny turbocharged four-cylinder rippers take their place.
However, we can be thankful that there must be millions of VR6's out there in the market, waiting for their true tuning capabilities to be unleashed before being pushed to their true potential on the drag strip.
It's been an incredible engine for the past three decades, and even as drifting fans, it saddens us to see the end of the VR6 legacy.
On that note. Farewell, VR6.
So, there we have it! We hope that we've covered everything you could want to know about the Volkswagen VR6 engine in this guide.
---
Bonus Volkswagen VR6 Content
We simply couldn't leave this on a negative note, so we've opted to provide some more entertainment for your VR6 viewing and eargasm pleasures.
Let's be honest here, who doesn't love a sound compilation video?
This 650hp turbo Corrado build is absolutely epic. The Germans sure know how to tune their cars:
Check out this unsuspecting MK2 Golf causing some supercar upsets at the drag strip:
We'll leave you with this, purely because it looks like a ridiculous amount of fun:
Thank you for reading our Volkswagen VR6 engine guide.
If you enjoyed this article, please share it with the buttons at the bottom of your screen. If you've found this information useful, then please take a moment to share it with other Volkswagen and VR6 enthusiasts. We appreciate your support.
Are you considering getting into drifting? If so, why not check out some of our most popular drift-related guides?
We take a look at the ultimate cheap drift cars, the best drift cars for beginners, and we'll even teach you how to master the art of drifting.
---
Photography credits
We thank the following entities for the use of their photography in this article: