Desert Meihan 3 – Chandler, AZ
Kris Szczepaniec attended the third iteration of the exceptional Desert Meihan drift series, hosted at Bondurant Racing School in Chandler, AZ. Here is our full event coverage.
Bondurant Racing School – Chandler, AZ – Dec 7-8
Are you more of a video watcher then a reader? Check out Reelbros Media's short video compilation of the event. Otherwise scroll down for drift car porn!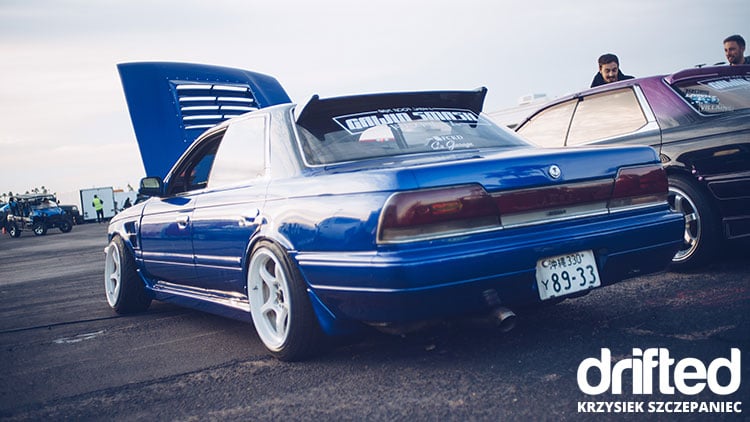 Following the success of the first two events, The Track Society brings back the third edition of Desert Meihan to Wild Horse Motorsport Park in Chandler, AZ.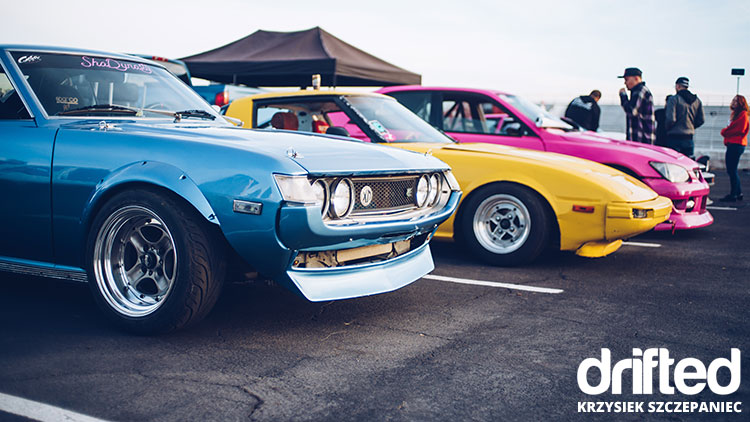 This time, what seems to already be the biggest annual drifting event in Arizona, lured to the desert a number of pro and pro-am drivers, including Forrest Wang with his Nissan S15, Chelsea DeNofa in S54 swapped BMW 318ti, Ryan Litteral (Nissan S14), Dan Burkett (MK4 Supra) and many more – total of 50 drivers.
Now, if you don't know, Desert Meihan is not a typical drifting competition – it's not about the awards or trophies. The entire event is basically hot lapping for 2 days.
Driver's meeting started on sleepy Saturday morning at 8am sharp, followed by media meeting. Before that even ended, we could already hear the cars lining up at the entrance gate.
The layout is a 1:1 copy of the legendary Meihan Sportlands (Yamazoe-mura) in Japan and of course it features the wall.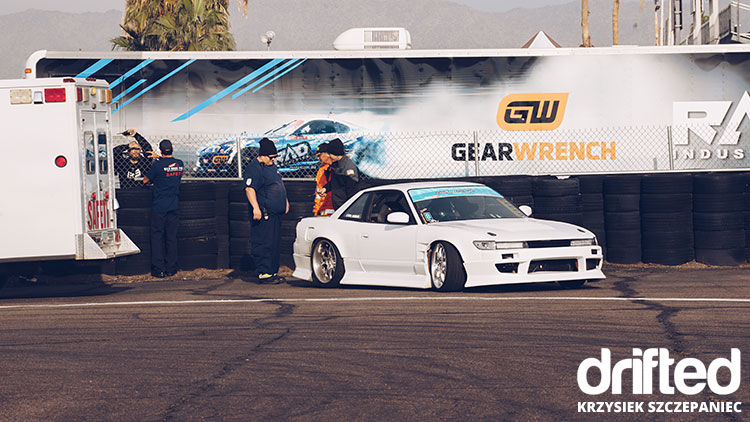 Luckily, on Saturday, we didn't get any rain from the clouds hanging above our heads all day long.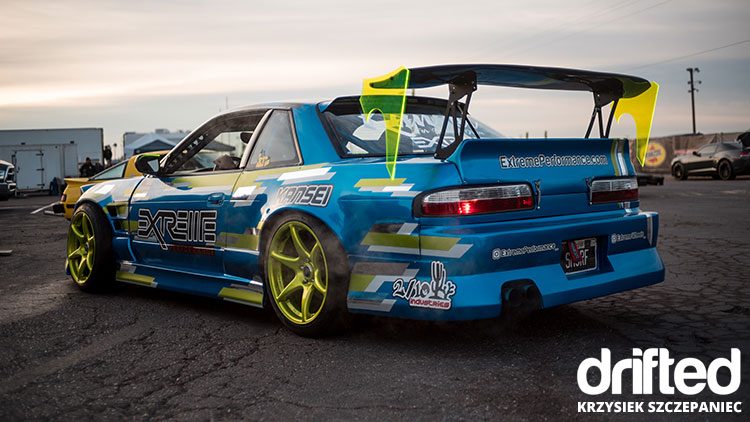 The crowds were even bigger than last year, we've seen few crashes, some cars just couldn't take all the abuse and broke down.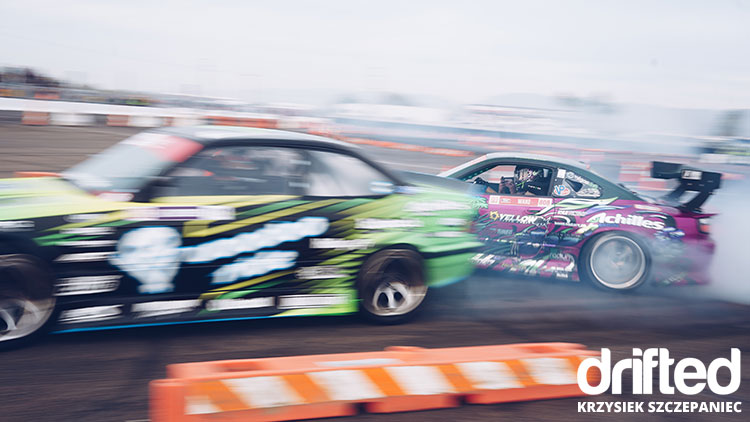 Unfortunately, on Sunday we saw some rain but that didn't stop anybody. The crowds still showed up to watch drivers hot lapping for many hours.
The event turned out to be pretty much what we all expected – total mayhem in the clouds of burnt rubber.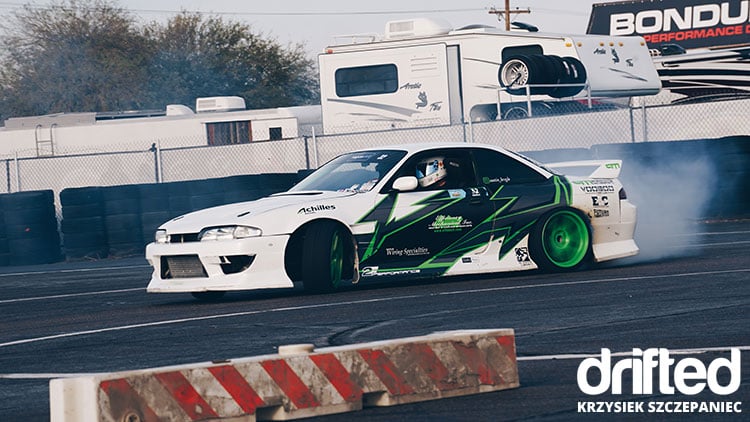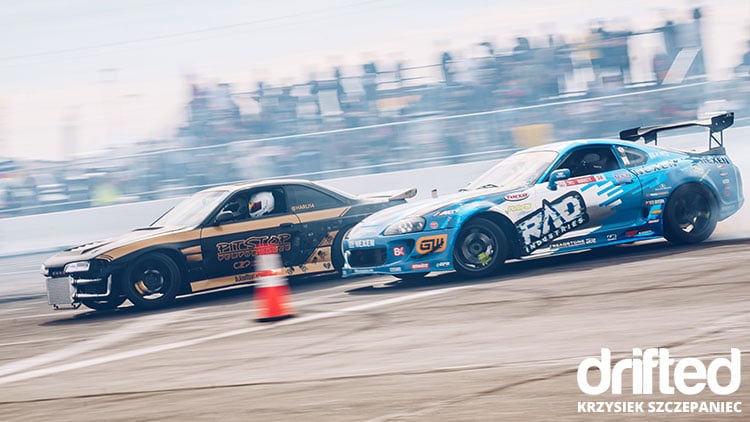 It's great to see local track heroes being chased by pro drivers and then trying to catch up with them on the next lap.
Events like that remind us all why we fell in love with drifting and they bring more people to the community, a community that is growing every year.
Sometimes we forget it's not all about the horse power and torque numbers. It's about fun, friendships and and getting better at what we do.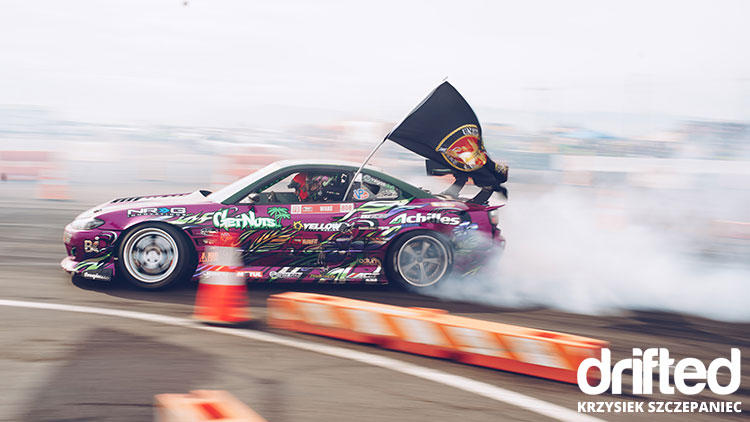 If you enjoyed this event coverage then check out our Desert Meihan 2 article.