EVENT: British Drift Championship 2012: Round 4, Lydden Hill: Qualifying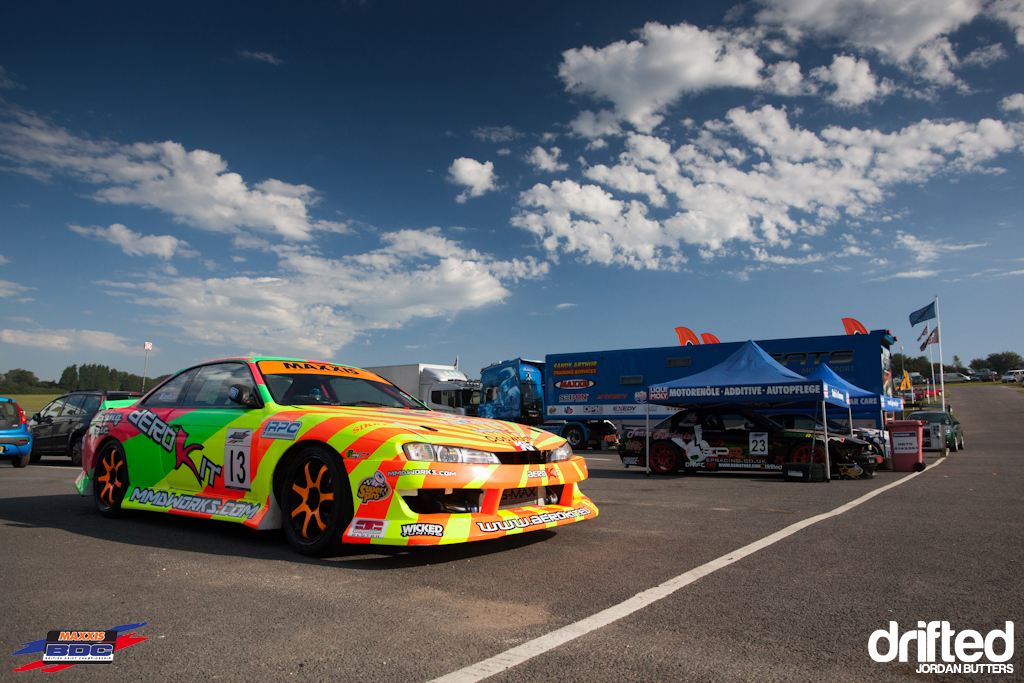 Beautiful undulating countryside, the white cliffs of Dover, seagulls the size of eagles and queues of caravan-towing family sedans heading for the continent; all things you expect of a visit to the south-eastern corner of our fair island.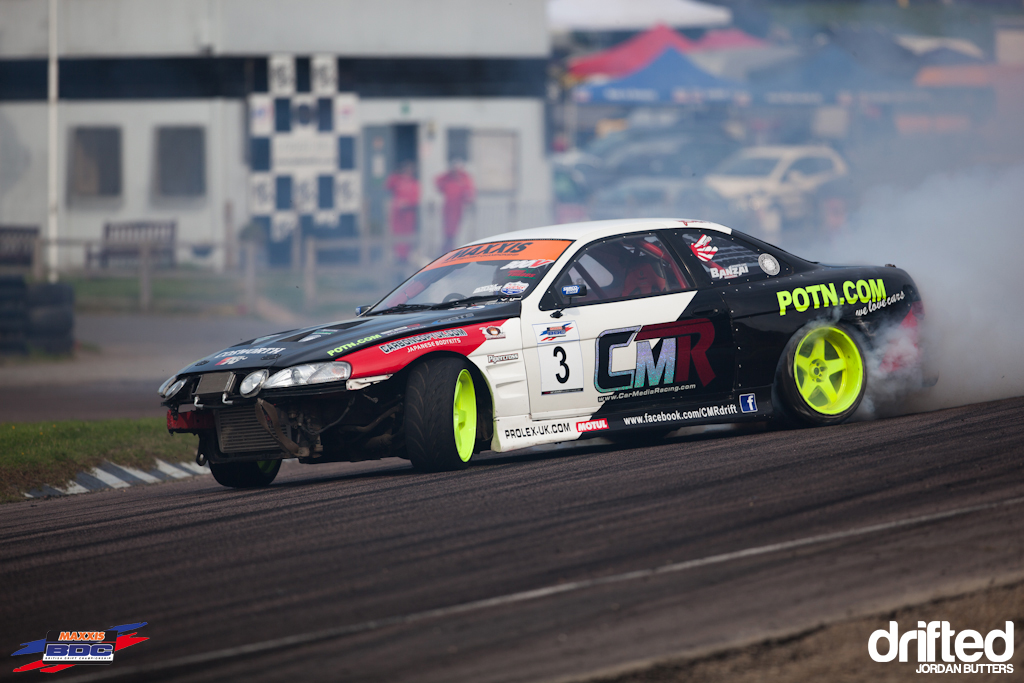 Scorching weather, thousands of horsepower, the screech of tyres and billowing white plumes of tyre smoke heading skyward, unfortunately, are all a rarer occurrence, so when they all combine it tends to mean one thing – the British Drift Championship is in town and is back at Lydden Hill in Kent.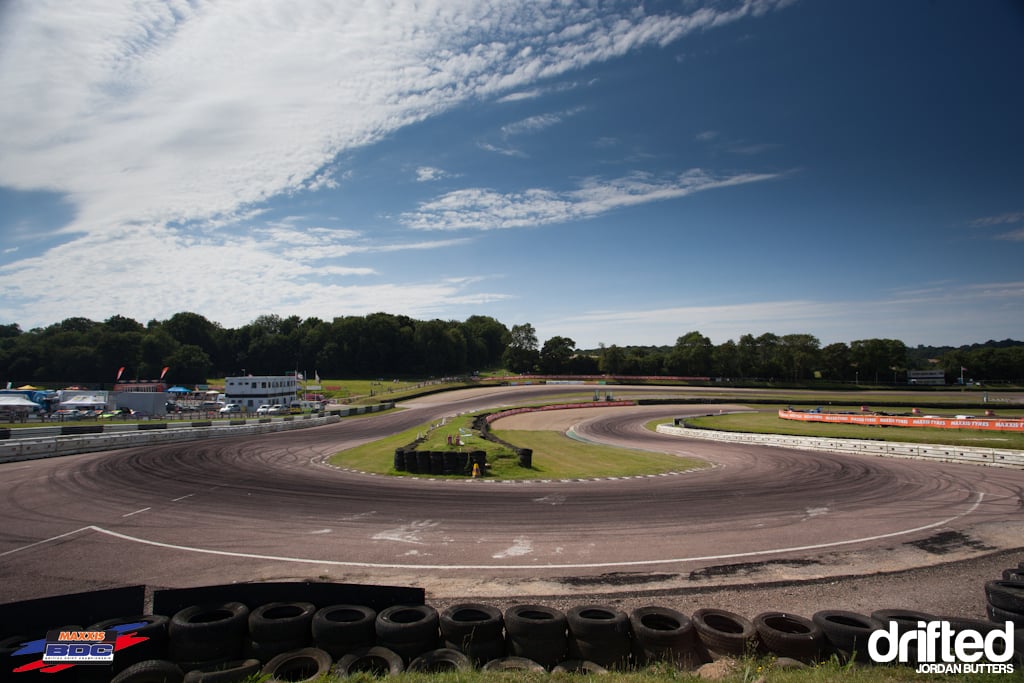 Having abstained from the circuit in 2011 the championship makes a welcome return for round four of the 2012 season. Lydden Hill is one of the more picturesque circuits of the calendar; more commonly used for Rallycross it is positioned at the base of a bowl-shaped valley in the middle of the Kent countryside. In a country where quality drift venues are becoming harder and harder to secure, Lydden Hill is an absolute gem; the circuit is infact managed and maintained by the Doran family, of Pat and Liam Doran rallycross fame, so they understandably always greet drifting with open arms.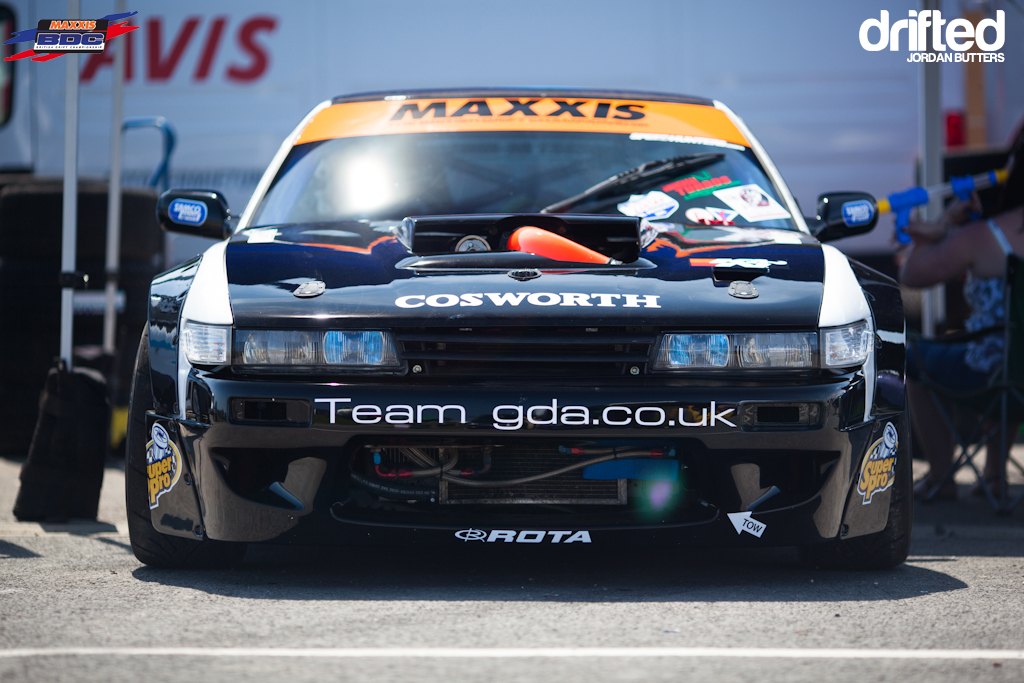 I've learnt over the years that there are certain things that you can bank on when it comes to a BDC event – the standard of the machinery being one of them.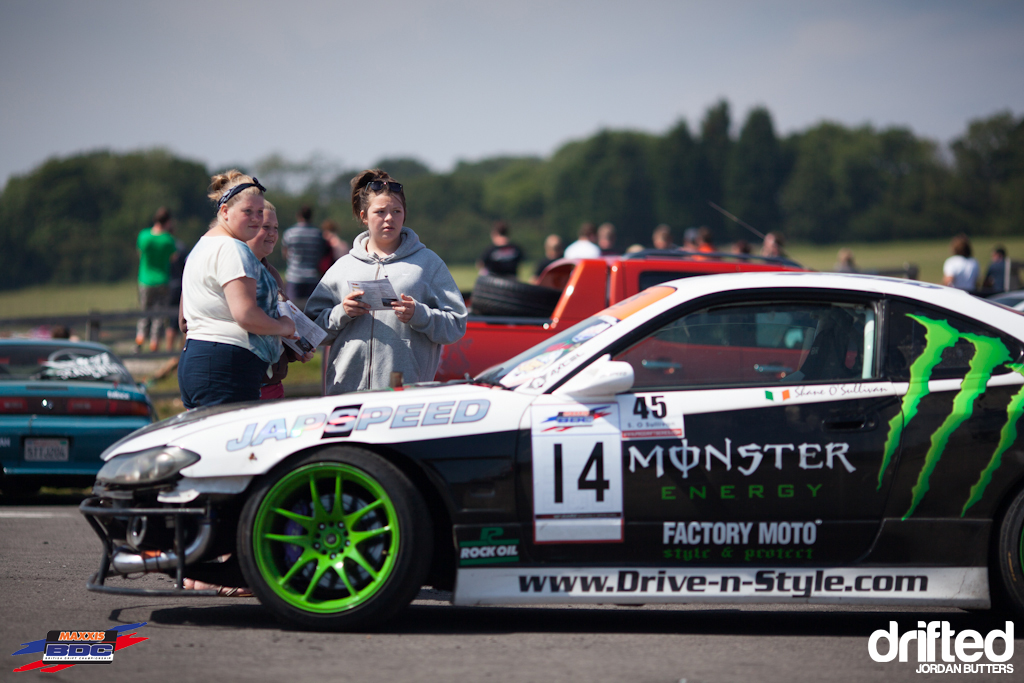 A hoard of girls nervously standing within line-of-sight of Team Japspeed's Shane Lynch, autograph cards and pens at the ready is another….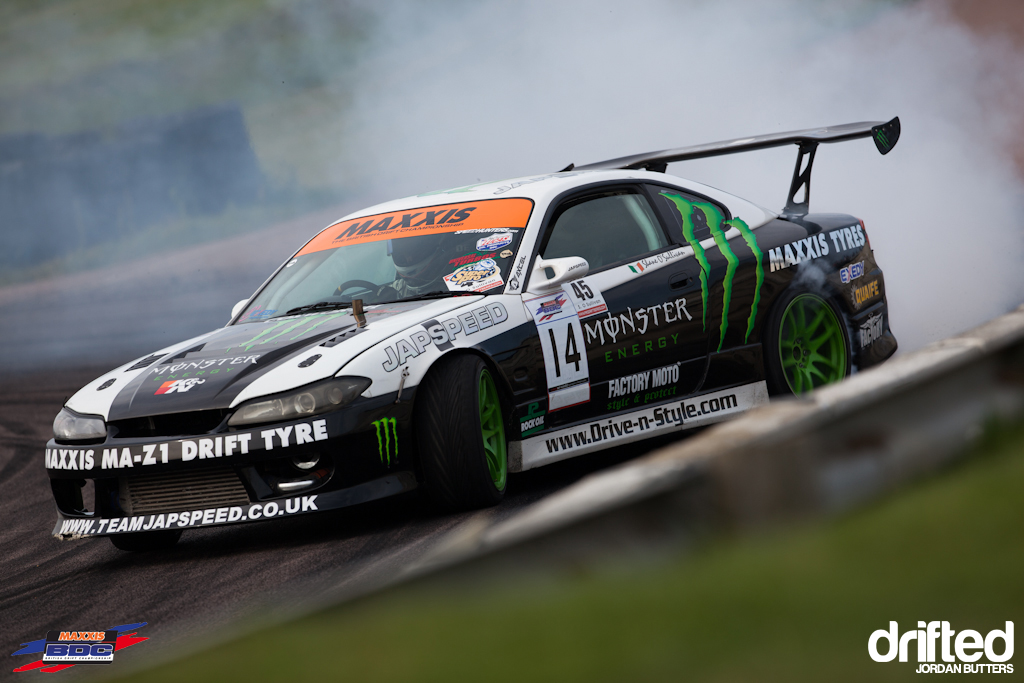 Top level drifting….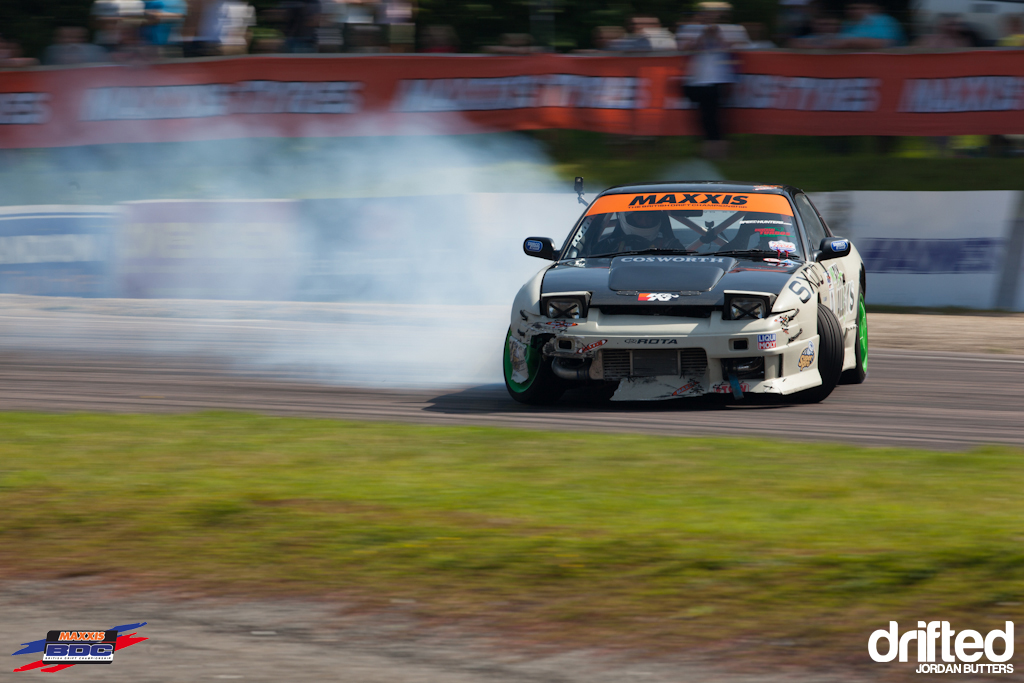 Grassroots competitive drifting with soul….
The odd dramatic moment….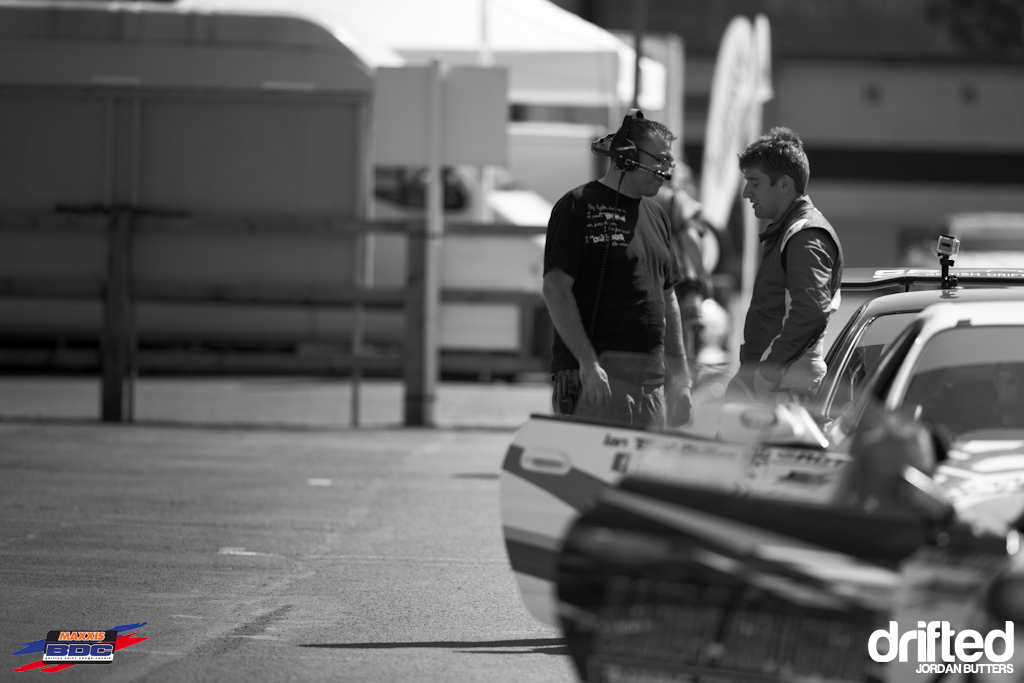 The pressure to succeed….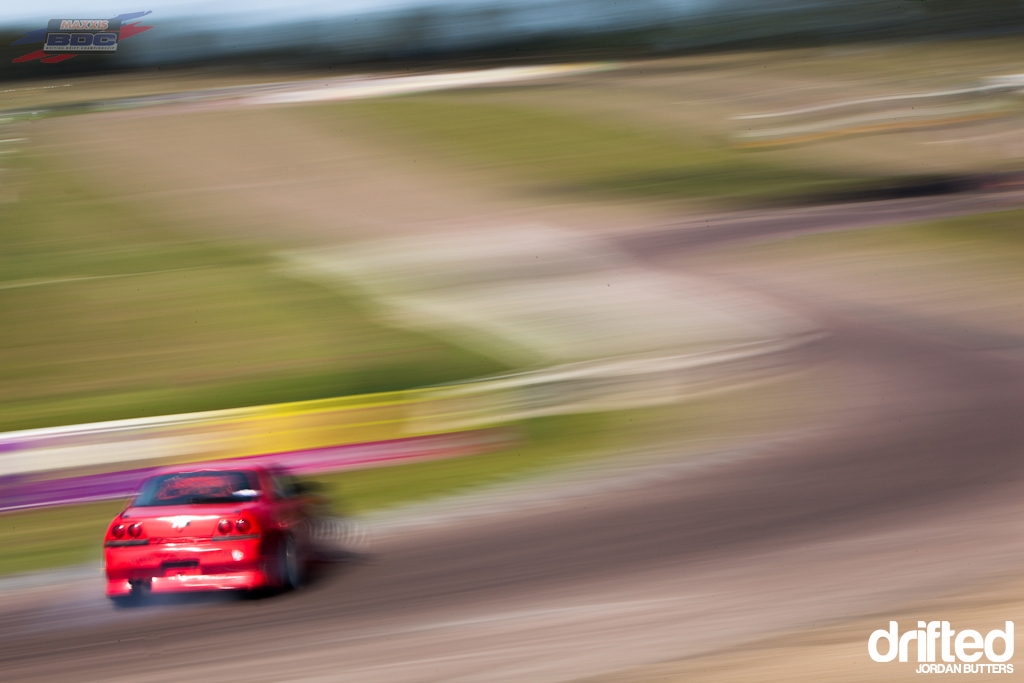 ….and the thrill of getting it 'right'.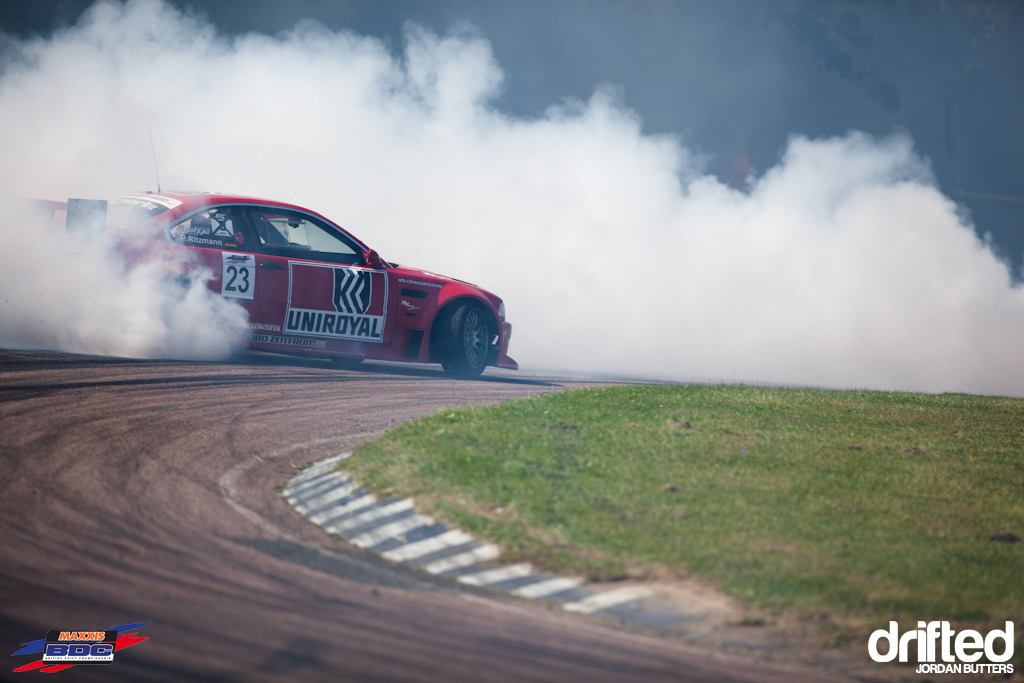 But one thing is always guaranteed – plenty of smoke.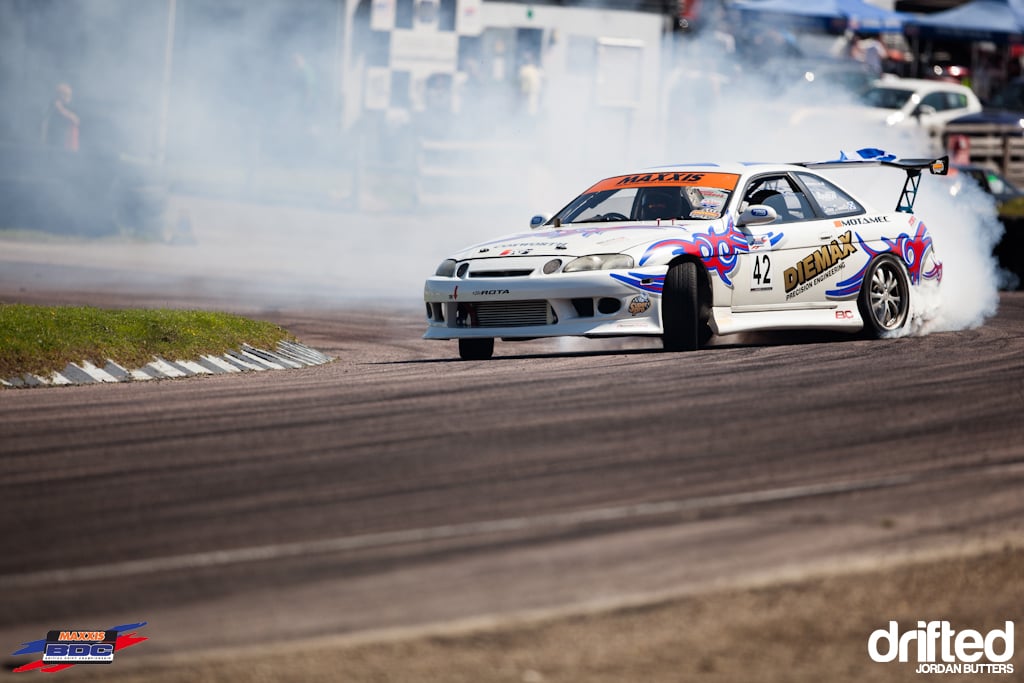 The hills on every side protect Lydden Hill from strong winds, meaning the smoke tends to linger over the track. Add some scorching weather into the mix and some surprisingly steep uphill corners and you have a recipe for a smoke-fest, a drift-fan's dream.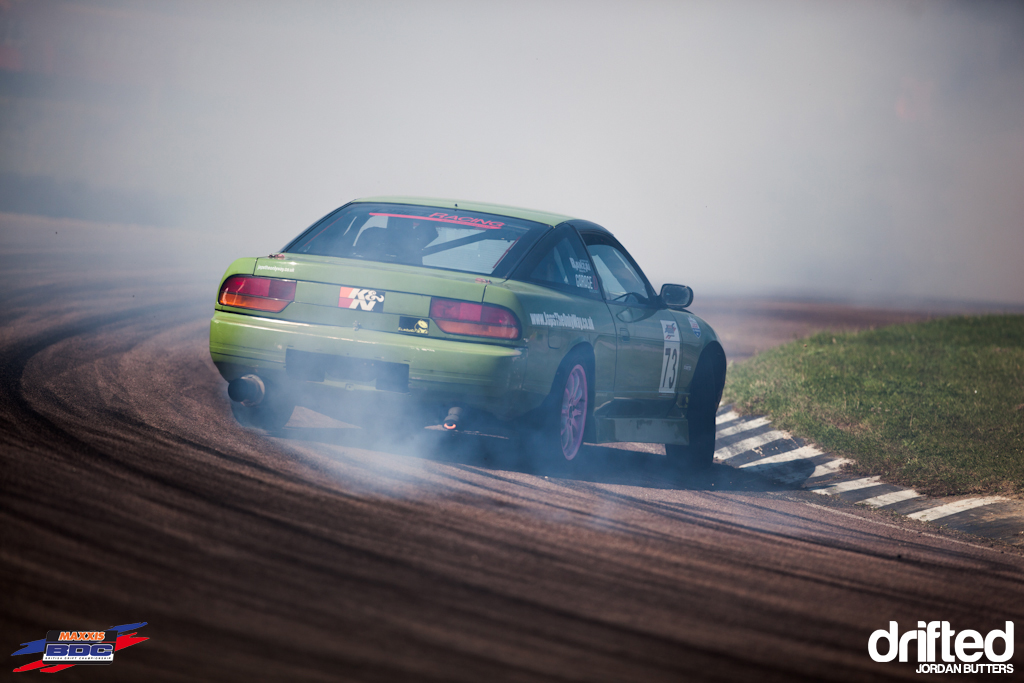 With a roster of 93 drivers, the qualification stages of an event this size can sometimes be akin to pulling teeth. Whittling down all the entrants into the 48 best across the Semi-Pro, Pro and Super-Pro classes can take it's toll, especially if the driving standards of some of the competitors aren't up to par. However this event seemed different.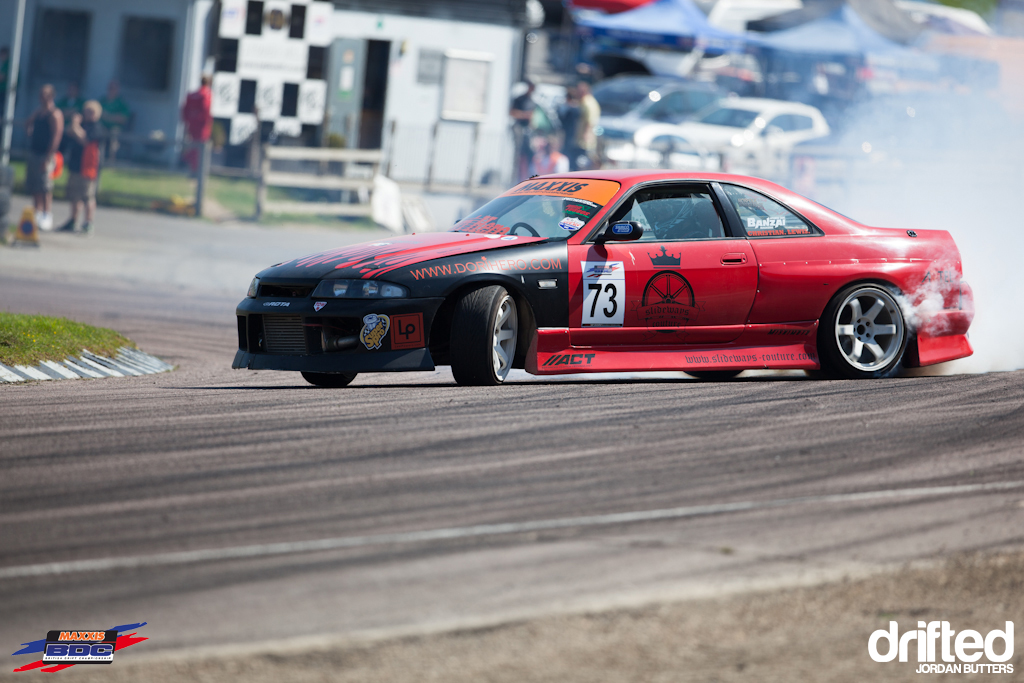 Quite simply because everyone, and I mean everyone, was on it. From the first-timers in the Semi-Pro class to the seasoned vets in the Super-Pros, everyone was attacking Lydden's curves with maximum aggression and commitment.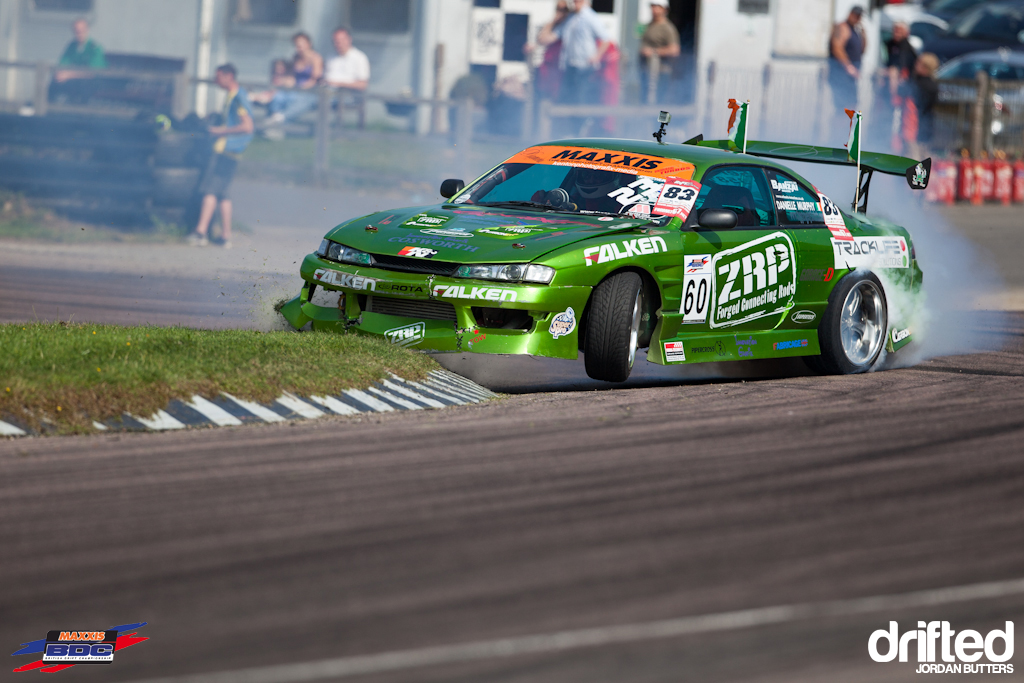 It isn't a track for the faint of hearted either.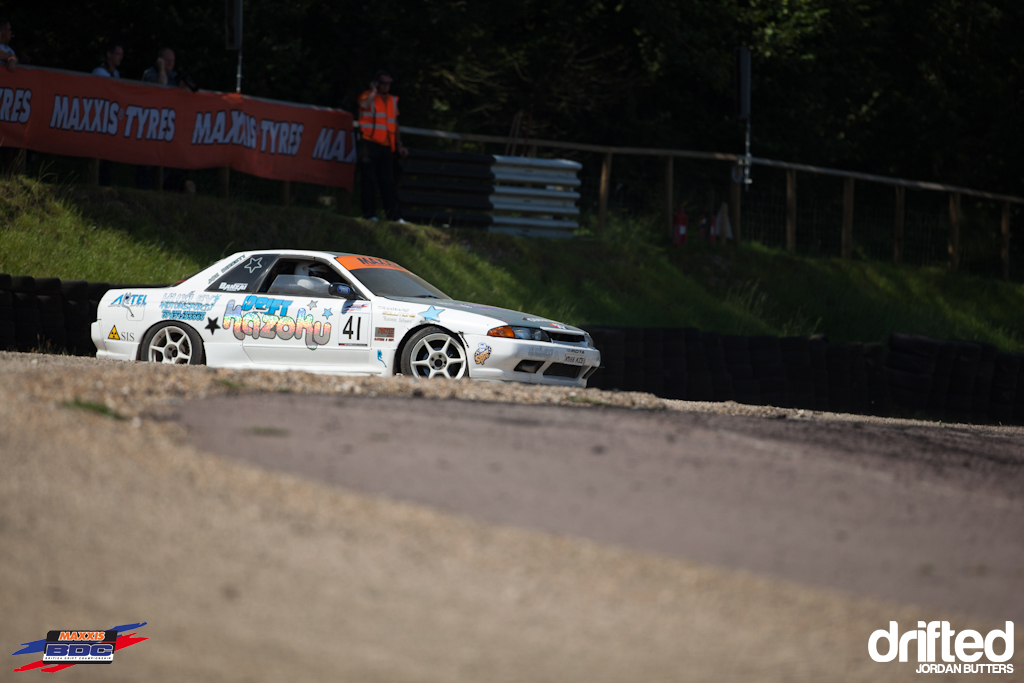 Lined by high kerbs, panel crunching armco and deep pockets of pea gravel – if you go off here in any direction you're stopped pretty abruptly.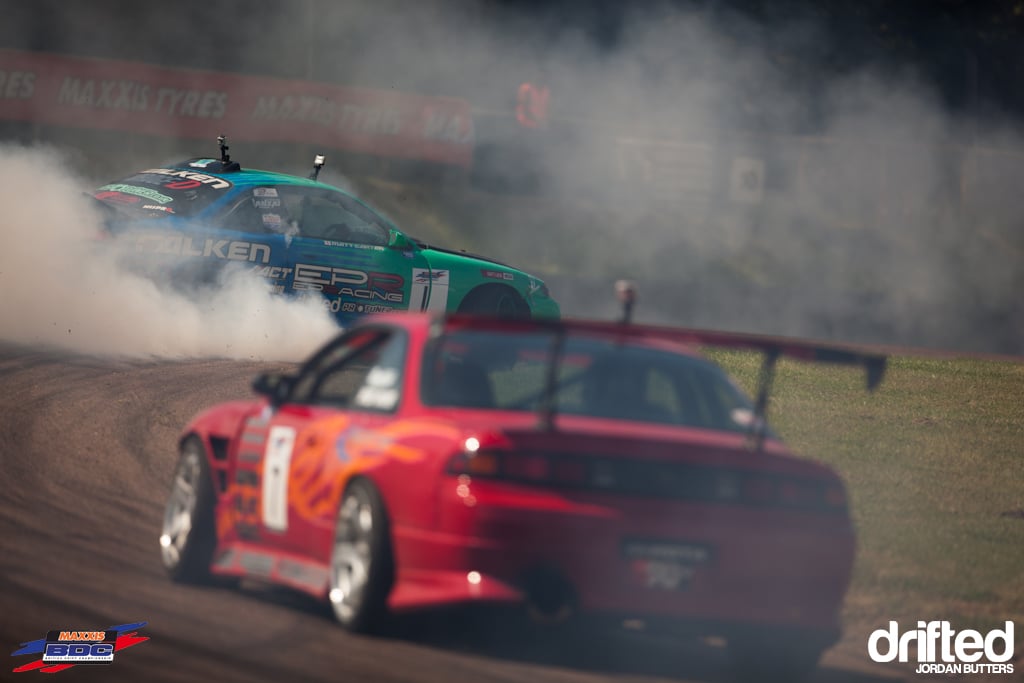 Maybe it was the uncharacteristically hot weather giving competitors the red mist, or maybe it was because we sit at the crunch point of the season, but the driving standard was stepped up a notch.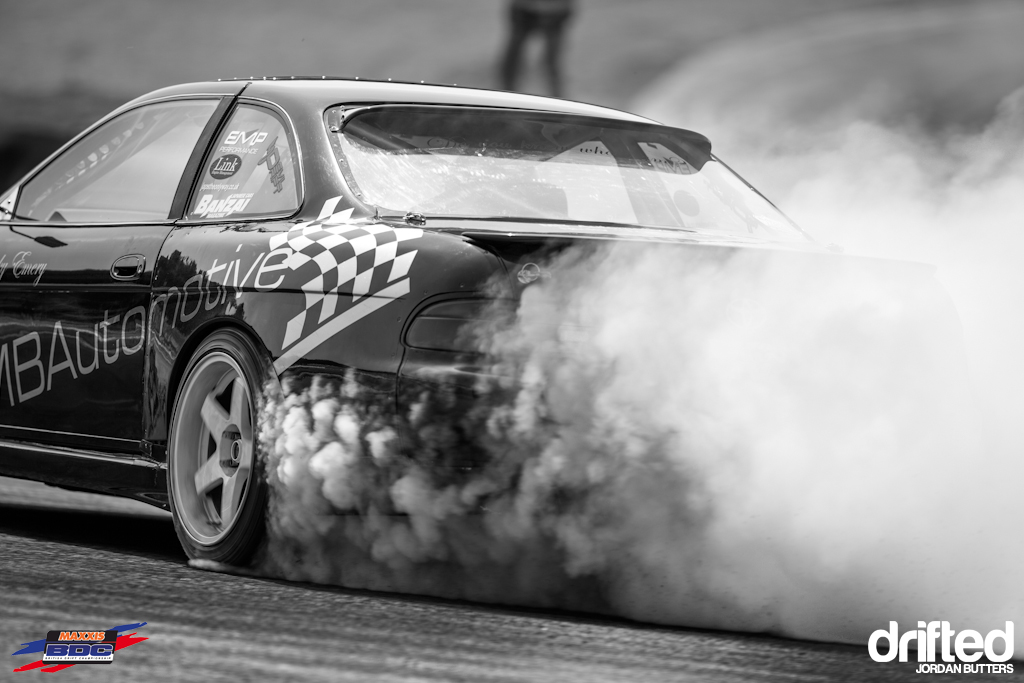 In the Semi Pro class Ricky Emery was on fine form in his MB Automotive 1JZ Soarer, chucking out masses of tyre smoke.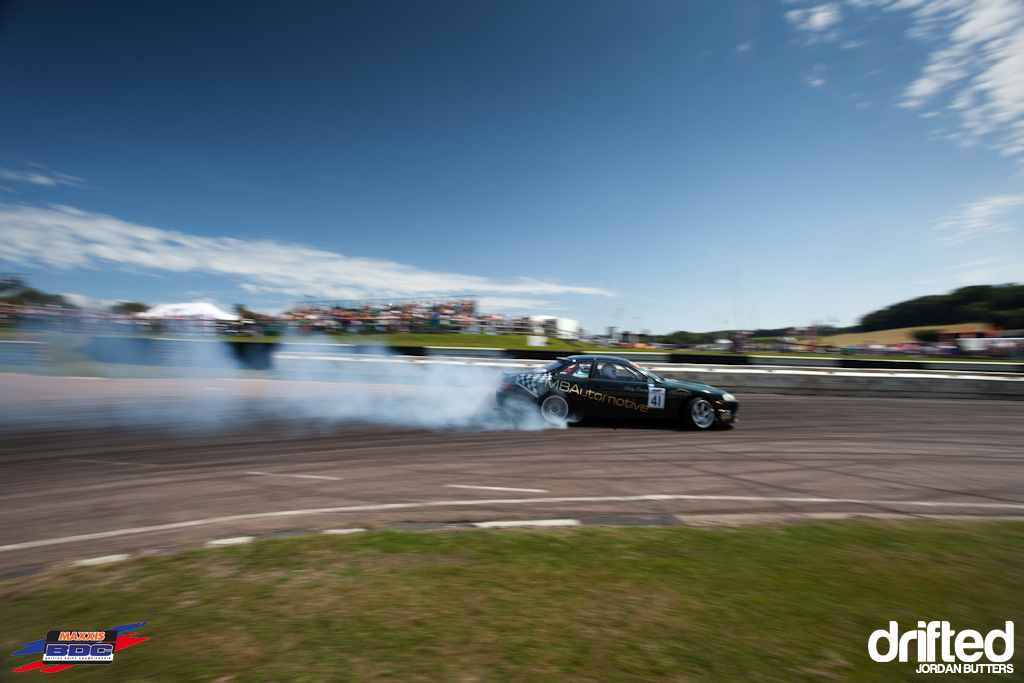 His best qualifying score of 72 points was joint-highest on the Saturday.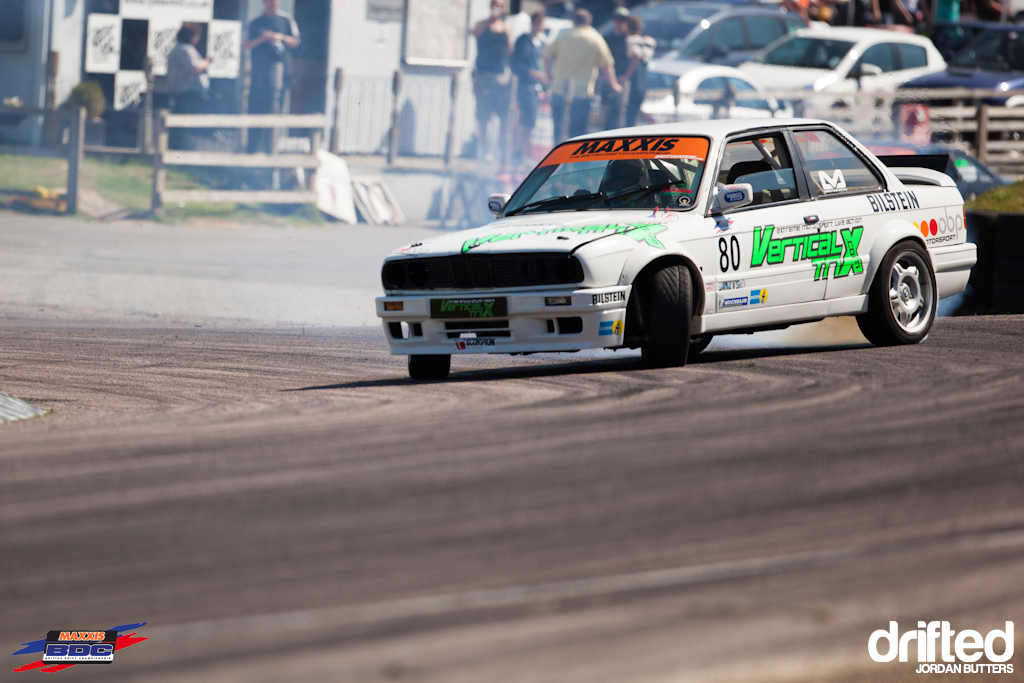 He was pipped to top-qualifying spot by Max Marshall in the Vertical Trix V8 E30, who also nailed a 72-point run and took the top spot based on his second qualifying score.
Friend of the site Joe Ankers was 'going big' in his decked PS13, scraping the armco at every possible opportunity. One over-zealous run in particular saw him wipe out a corner of the previously undented Silvia and send the trackside barriers flying. Nevertheless, his efforts secured him fifth position in qualifying.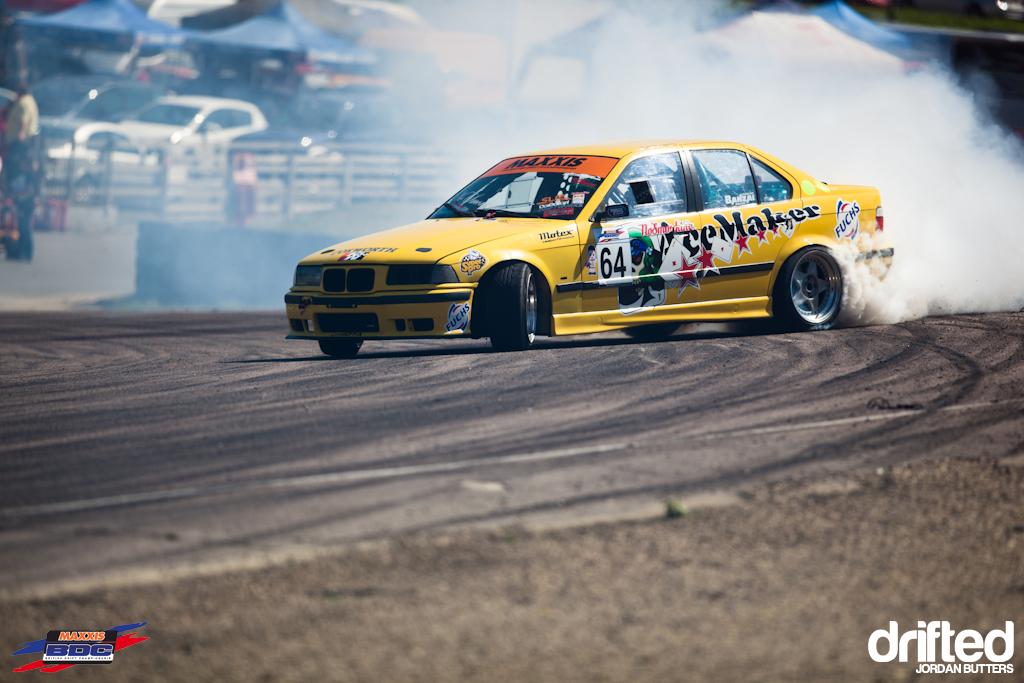 In the Pro class Belgian visitor Kevin Corsius threw in some insane Scandinavian-flick entries into turn one, allowing him to carry great speed through to the tricky tight hairpin. His commitment and flat-out style of driving won him favour with the three judges and a score of 85 in qualifying secured him the top qualifying spot in the Pro class.
Irish competitor Brian Egan was awarded a score of 80 points, and second place in the Dealt-width F20C-powered AE86.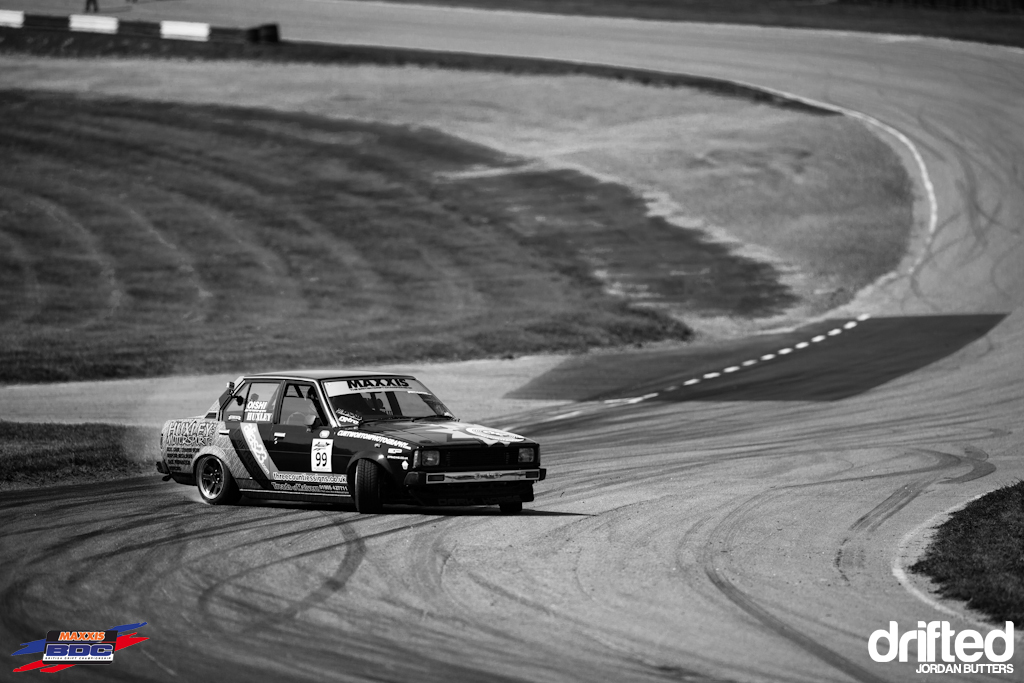 Crowd-favourite Marc Huxley secured promotion into the Super Pro class for the remainder of the season in his awesome SR20'd KE70 Corolla.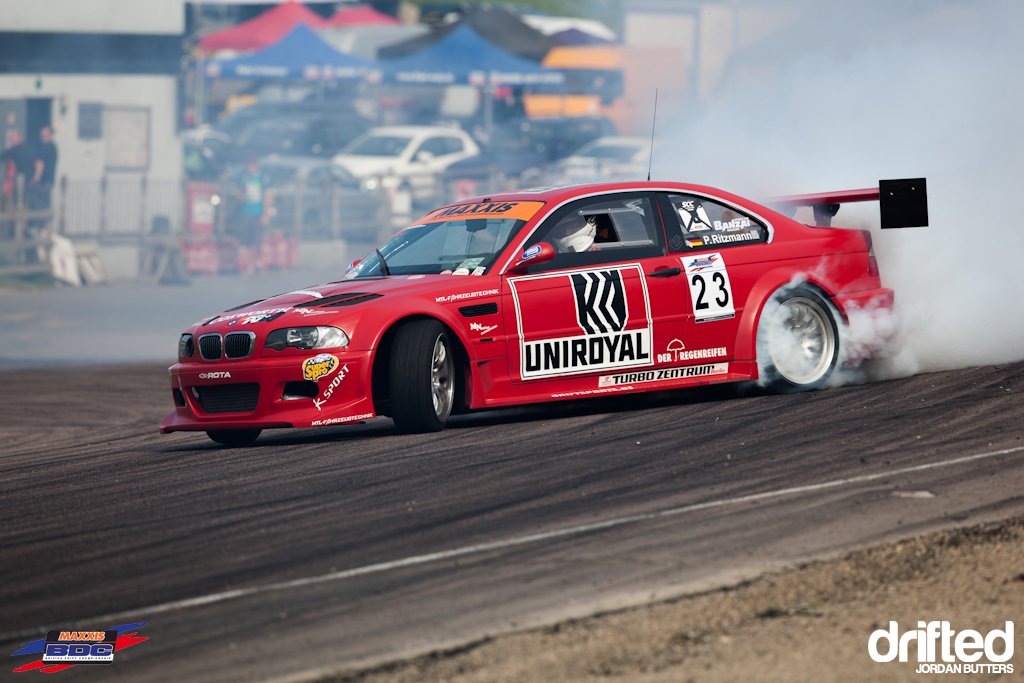 The top-flight Super Pros came out to play and all eyes were on the DTM-styled 2JZ-powered E46 of Patrick Ritzmann. Patrick made the journey over from Germany for the event and his huge angle and aggressive style of driving was perfectly suited to Lydden's dips and curves. Two strong runs netted Patrick second qualifying position in his first ever BDC event.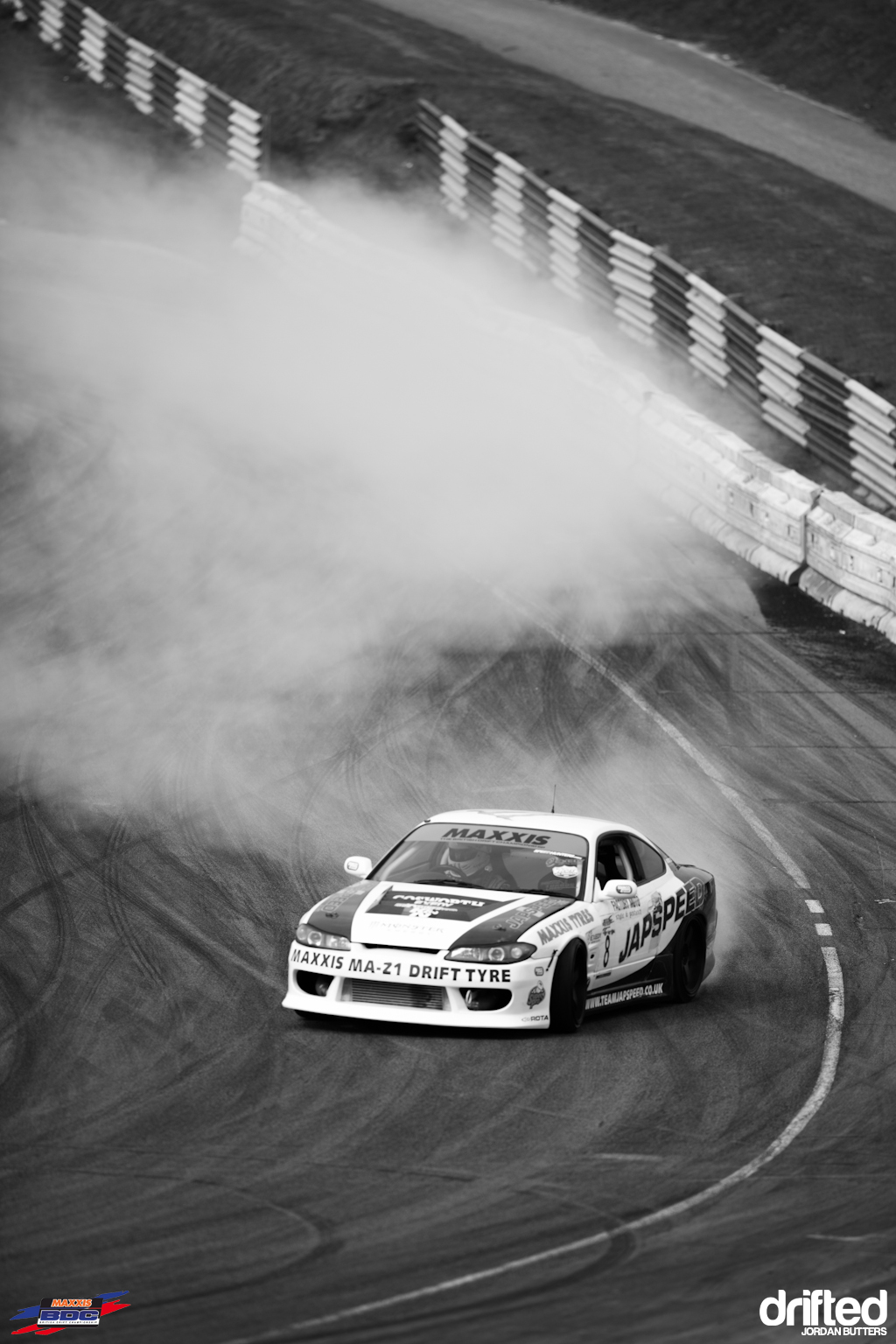 After a heavy crash at round three in Teesside, Team Japspeed's Paul Smith managed to get his 1JZ S15 straight and repaired in time for the event.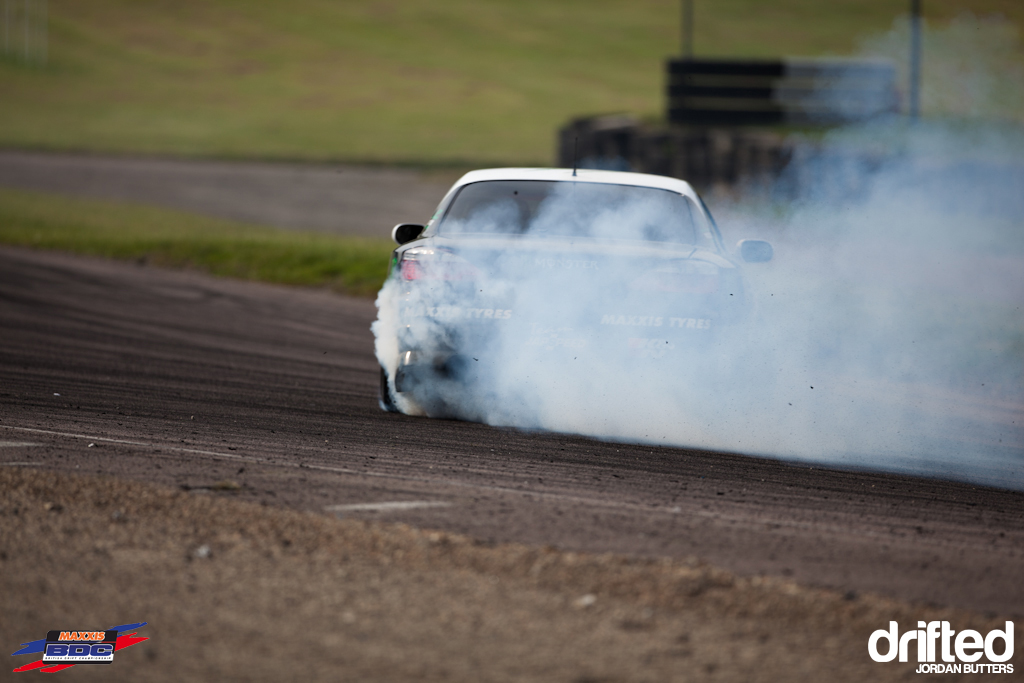 With no shakedown time, and after snapping a rear hub in practice, Paul managed to grab 14th qualifying position, at least guaranteeing him a place in Sunday's main event.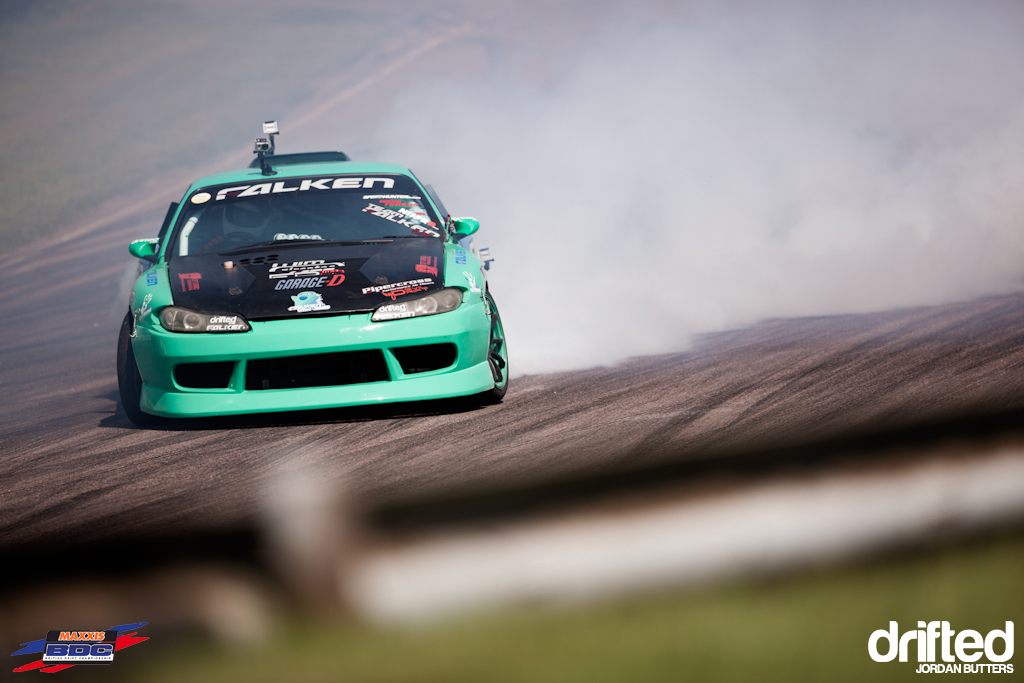 2011 British Drift Champion, Team Falken's Matt Carter hadn't had the best of seasons thus far, but two notably aggressive qualifying runs saw him bag a 92 out of a possible 100 point run and first qualifying position in the Super Pro Class.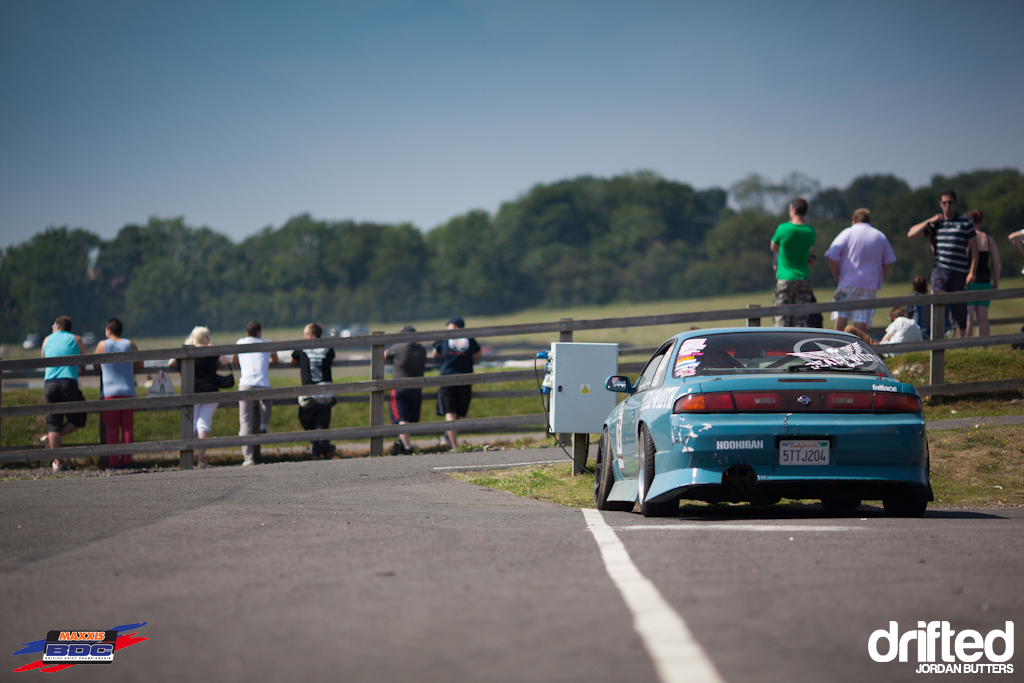 With the Top 16 decided for all three classes and the weather for Sunday's main event looking set to be even hotter, round four of the 2012 British Drift Championship was all set to be a scorcher. Check back later on this week for the main event.
::Jordan