EVENT: Going sideways along the Arctic Circle at Sommertreff
Far far away, under the midnight sun, there is a racetrack. Hidden between snowy mountains and tall green woods. Just shy of the border to the arctic we find Arctic Circle Raceway. A legendary 3.7 km long track built for road racing back in the mid 90s.


The track hosted an annual event on the last weekend of June called «Sommertreff» (Norwegian for summer meet) which this year celebrated its tenth anniversary. Sommertreff is known to be a drivers fest, a three day track event where you get as much time as you want out on the tarmac.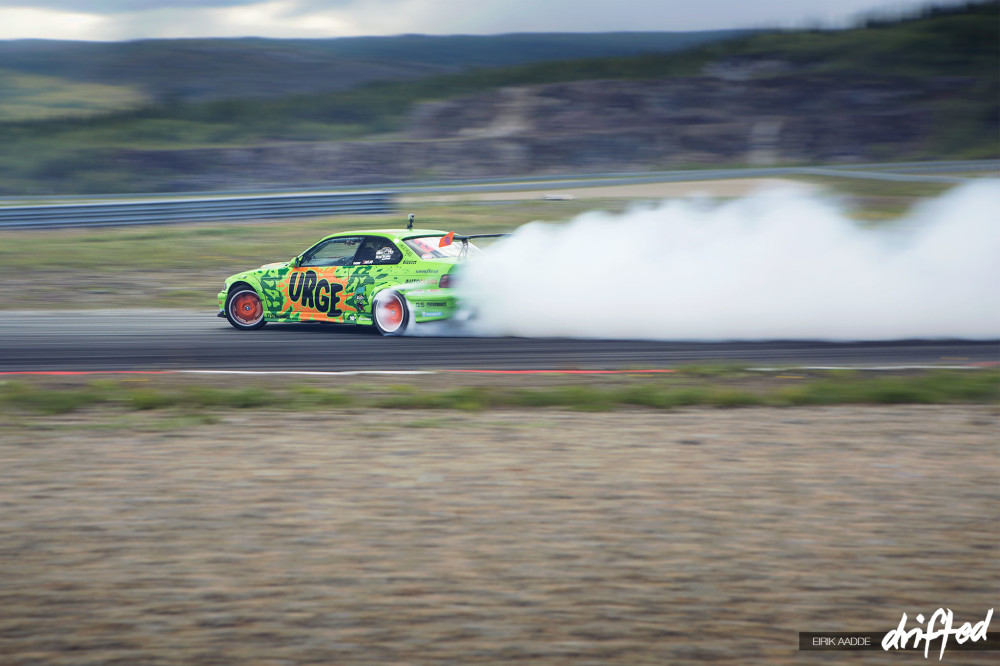 The track layout may seem scary at first. When you get out on the track, you start by driving straight up a hill, turn left, and then gain speed downhill in two sharp corners, nicknamed The North Pole. One who was not afraid to give it her all down the hill was girl drifter Ann-Mari, who we wrote about earlier this winter.
Fredric Aasbø came straight from his Formula Drift win in New Jersey to northern Norway to have a second try at Arctic Circle Raceway. The last time he was here he blew his engine on the first lap.
Kevin Glørstad from Team Gårdsdrift was not afraid to push his V8 powered 200SX.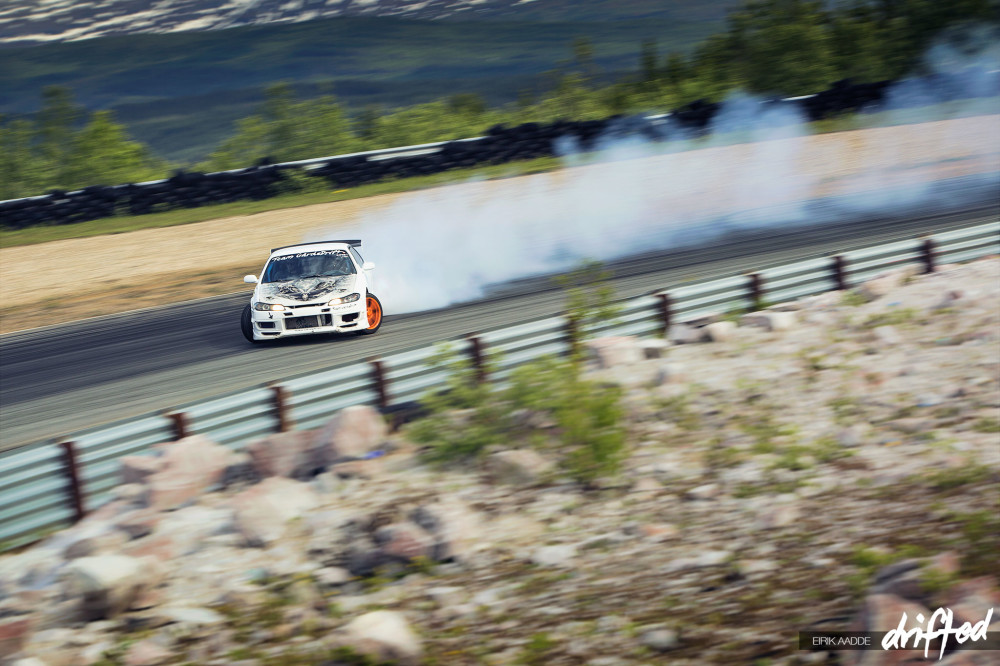 Powerslide Competition
It seems to be a Norwegian tradition, but you can´t have a track day event with respect for itself without a powerslide competition. And Sommertreff is no exception. After qualifying during the open track session early Saturday, roughly 20 cars lined up to do two runs in the spectator packed «Breisladden» bend. The field was narrowed to five cars who were given the go for the all or northing final round.
Fredric «The Norwegain Hammer» Aasbø took third place after messing up his last run by trying to do too many things at once.
In second place, in front of Formula Drift driver Aasbø, we find amateur drifter and underdog Kent Olsen.  He was real crowd pleaser in his 3.0 liter BMW E36, throwing down walls of smoke.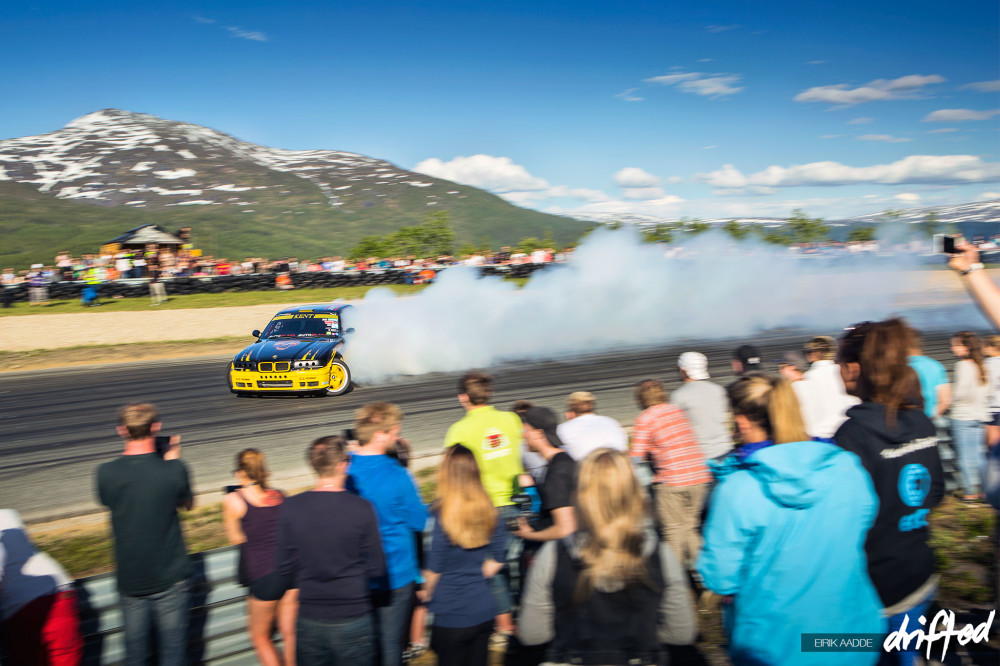 Winner and favorite from the start was Powerdrift driver Robin Alsaker. He disappointed no one and gave it his all, all weekend long.
Robin drives this monster Supra drifter with a loooooud  V8 engine.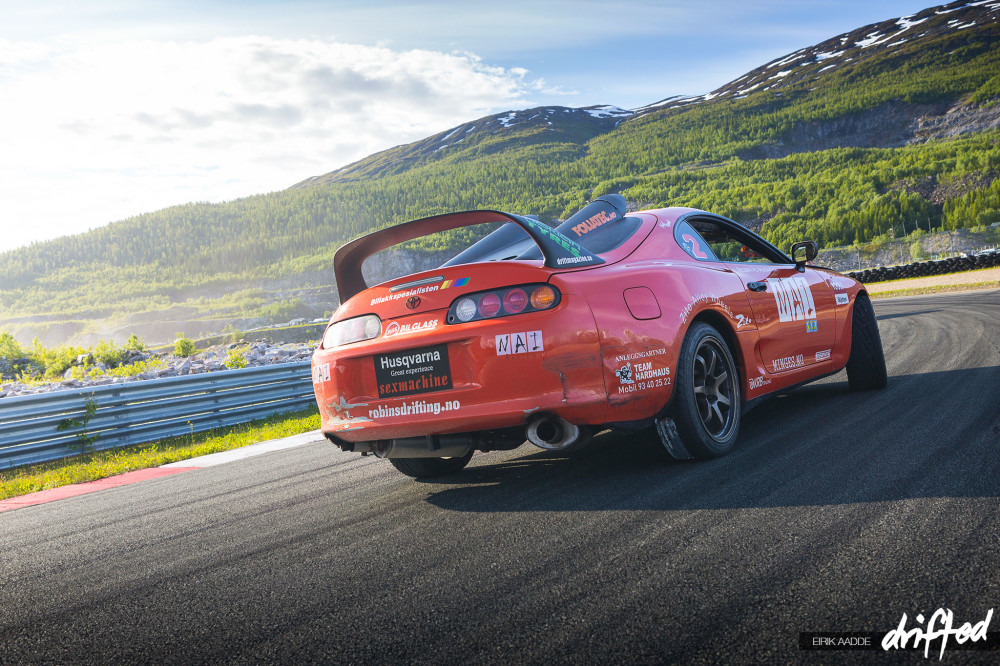 More Supra smoke machines.
Planet Hifi Drift Team out playing Time Attack. I want to give a big thanks to Morten in the front who drove the followcar in the top image.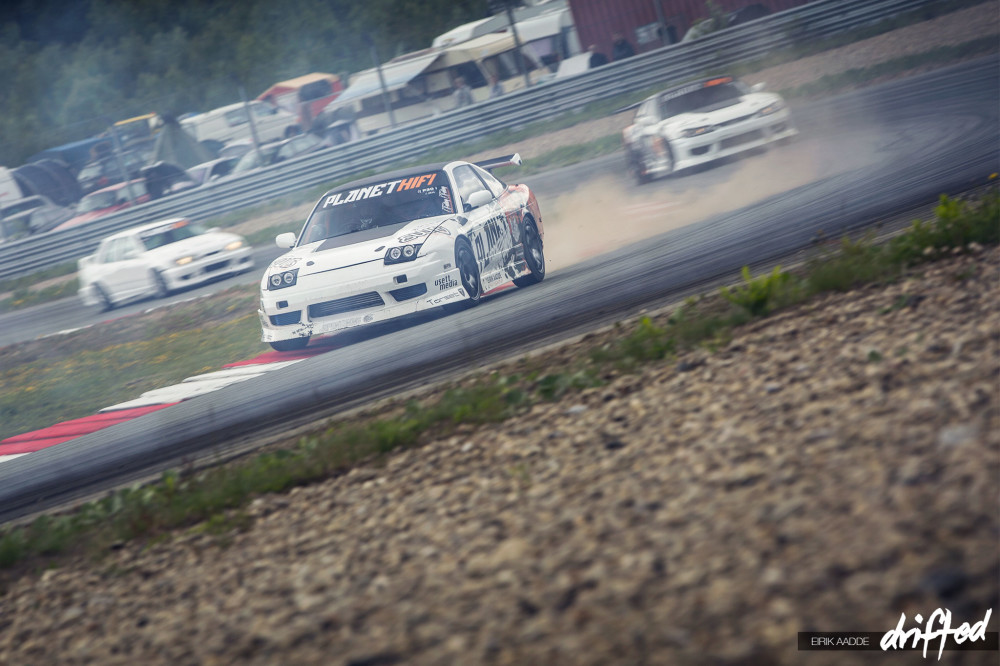 Team Yankee drift looks Bad Ass cruising down the track in their three matching Mustangs.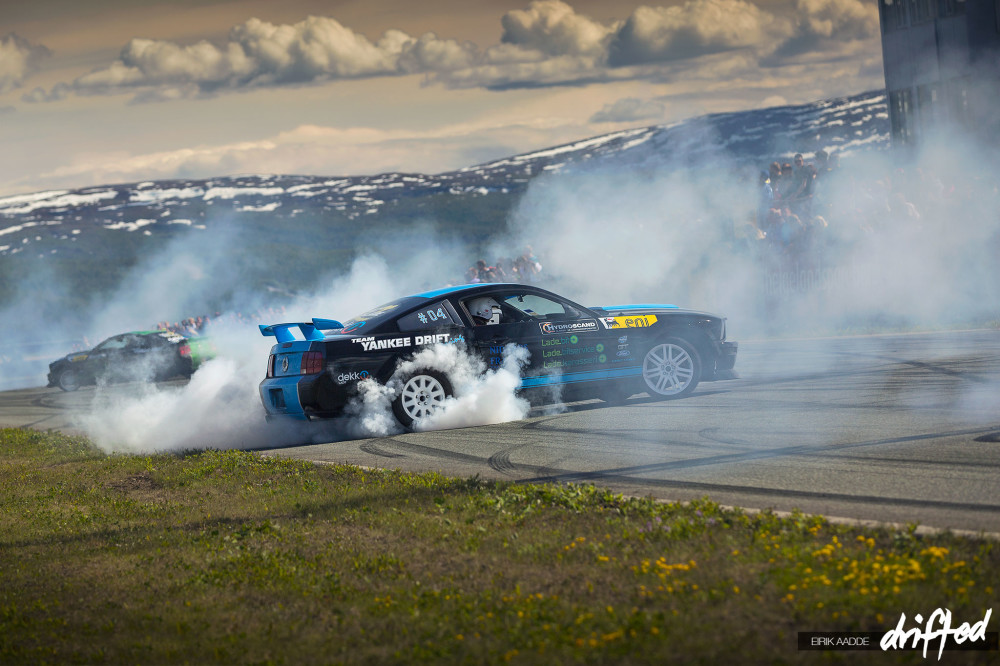 In between all the typical drift cars and heaps of Volvos, Tore brought something completely  different to drift around with. An old Ford 17M, with a 2.9-liter Cosworth engine. It took him 1,200 man hours to get the car done. And he drove all weekend without any problems.
Team Gårdsdrift showing off their versatile line up of cars. The two on the end (200SX on left, Supra on right) are each running V8s… rumor has it the engine in the S13 went on the market as soon as they left Sommertreff, to make room for a V8 in that one as well.
Not all the cars at Sommertreff came to drive fast or sideways around the track. In the pit area we came across Jørgen's beautiful RX7. Obviously I needed to take it out on the track for a quick shoot after midnight. (Yes, you read that correctly. Around the Arctic Circle it was still light out past midnight to get some photos.)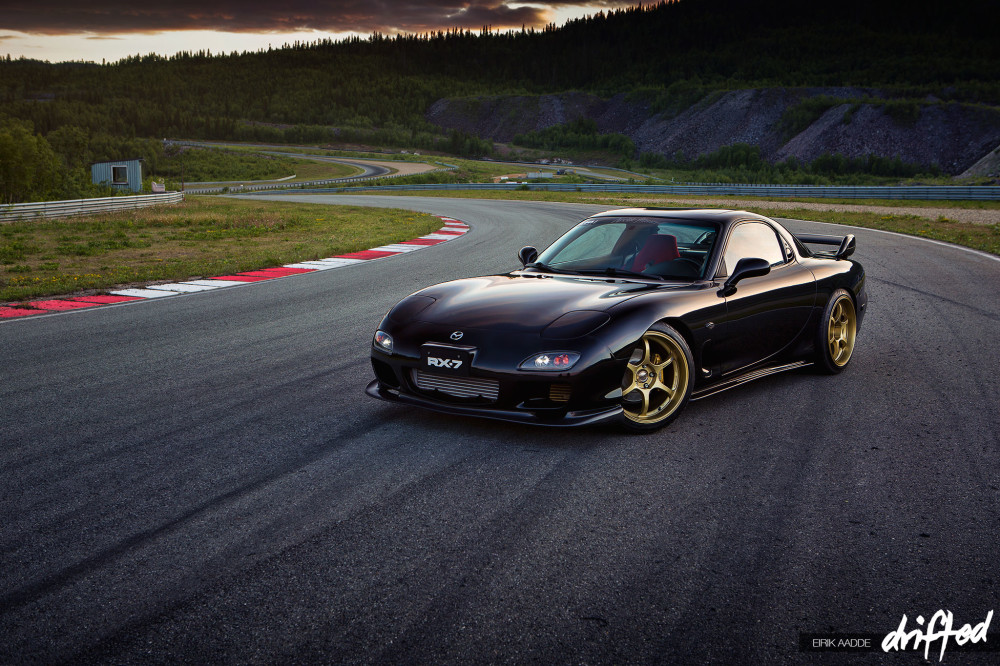 BONUS: Rigging Aasbø's 86-X
Fredric was kind enough to bring out his Speedhunters Toyota Express Service 86-X and let me play around with my camera rig late at night.
There is little doubt this car awesome in all angles, but Aasbø and I agreed it has just a bit more punch from the back.