EVENT: KD European DNYRacing Lousada 2011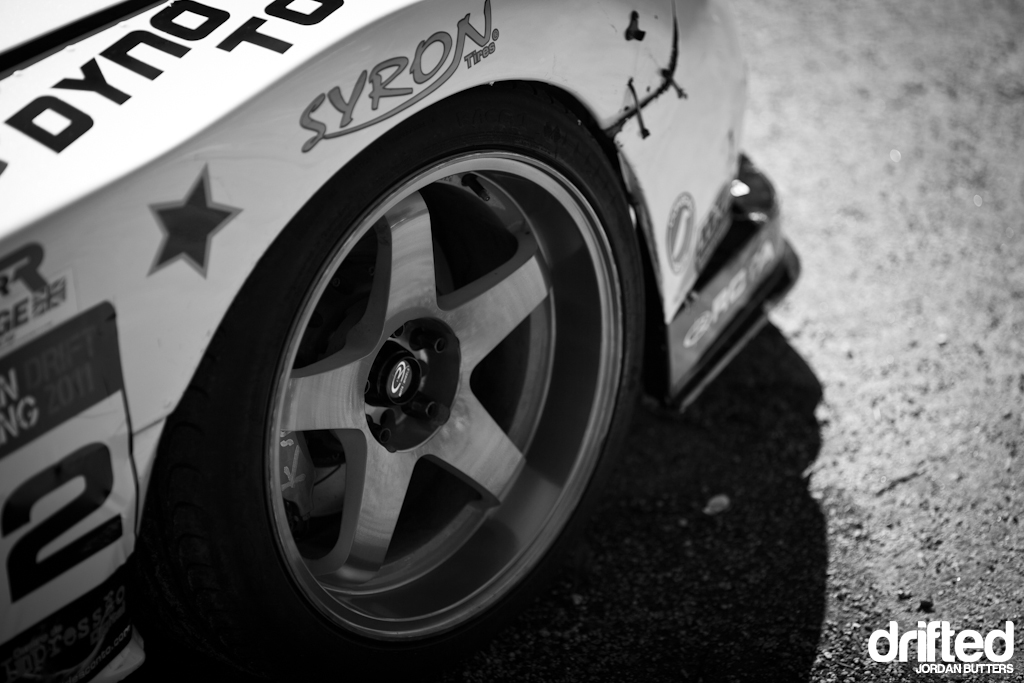 Lousada is a town and municipality of the Porto district, in northern Portugal. A search of Google and Wikipedia will reveal little more information about the sleepy traditional Portuguese town than the above. To be honest, there is little I can write about Lousada that will grab your attention and make you jump on the next Ryanair flight out there. Life moves at a comfortable pace, the weather warm, certainly compared to England, and the people friendly. Tourists seldom visit the area so prices for food, drink and amenities are more than reasonable.
But like every town, Lousada holds a secret. That secret is the small and technical armco-lined race track situated within the town itself -Eurocircuito da Costilha. Mainly used for Rallycross, Autocross and occasionally Supermoto, the circuit has previously played host to the FIA European Rallycross Championship in years gone by.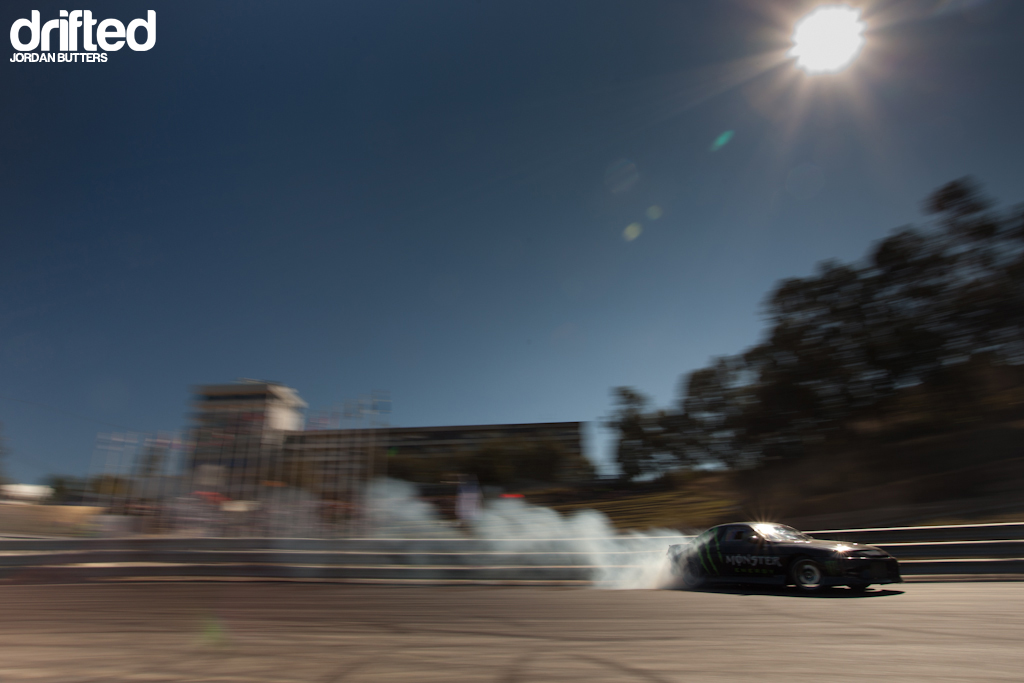 But 3 years ago the people of Lousada got to experience something new when competitive drifting was brought to their doorsteps. And so the Annual KD European DNYRacing Lousada event was concieved.
An invitational event comprising of 50 drivers from 5 nations, the crazy weekend in Lousada is one of our favourites here at Drifted, so we were stoked to be invited back this year to cover the event.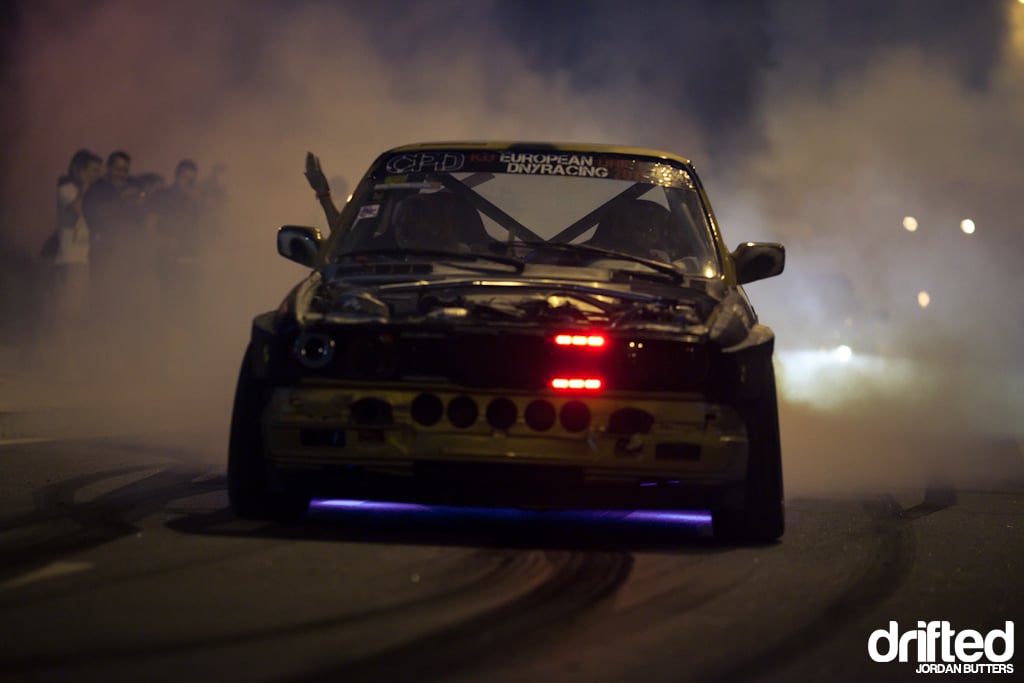 If you asked me to point out Lousada on a map, I couldn't. I don't know where it is to be honest. All I know is I fly in to Porto, get bundled into a minibus under the cover of darkness and get driven by a mad Portuguese man at what I'm sure is unnecessary speed to one of the most awesome drift circuits in Europe, witness the craziest weekend of drifting I'll see all year and then get bundled back onto a plane to the UK before I even know what's hit me, camera full of evidence of what I think I saw unfold in front of me.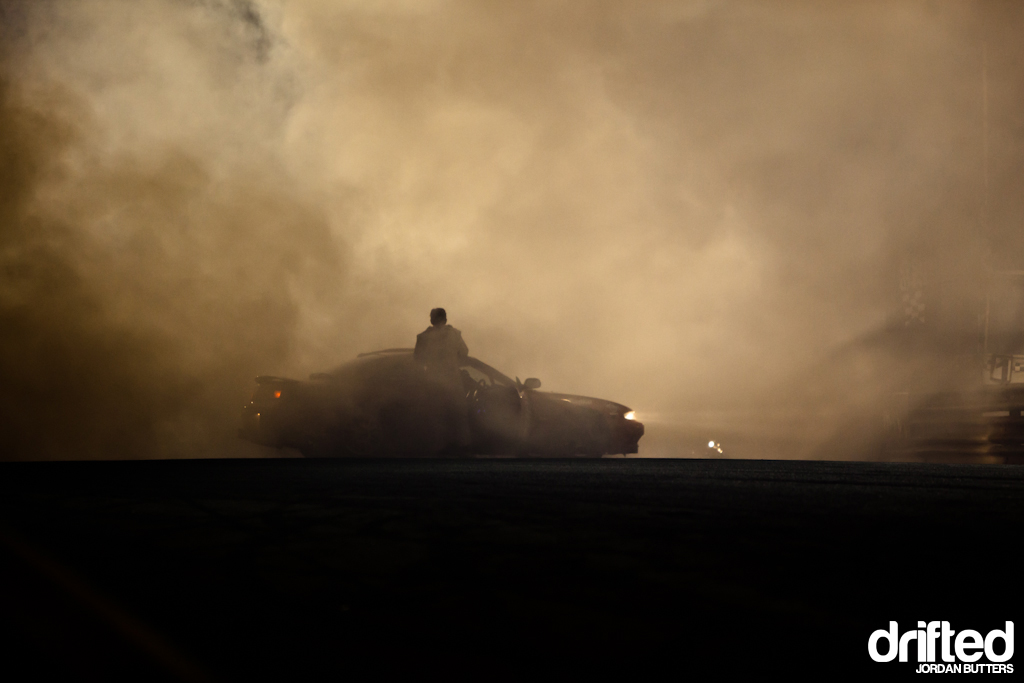 The reason I don't know where Lousada lies on a map is I'd quite like to keep that air of mystery about it, for myself at least. It's like a drift nirvana, a place which can only be reached once annually when summoned.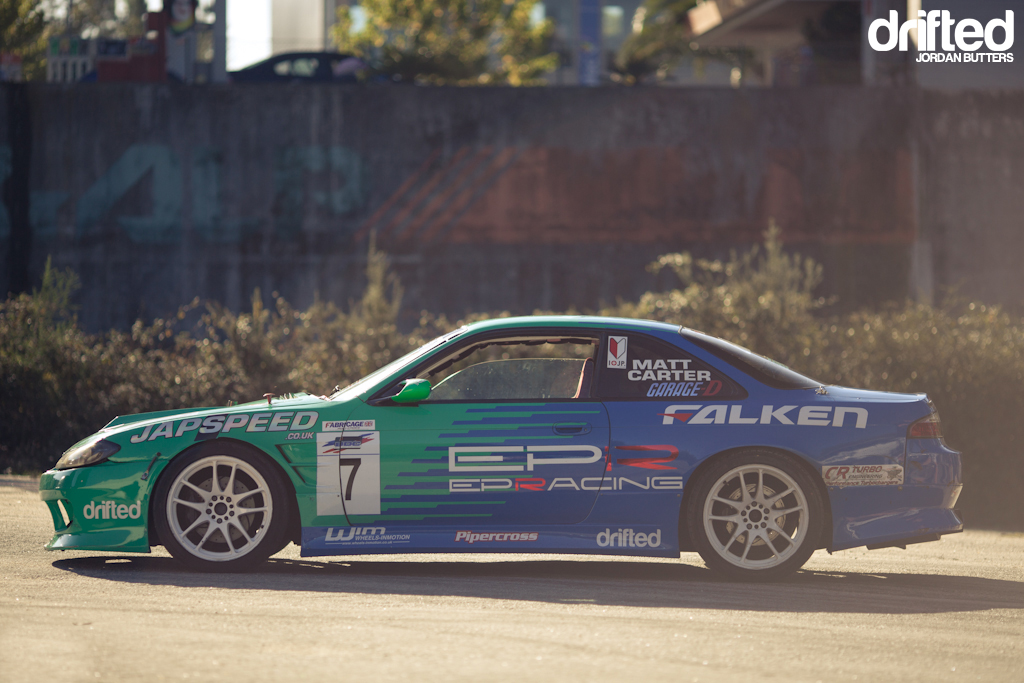 The track and surrounding area lends itself to 'interesting' photography from so many angles.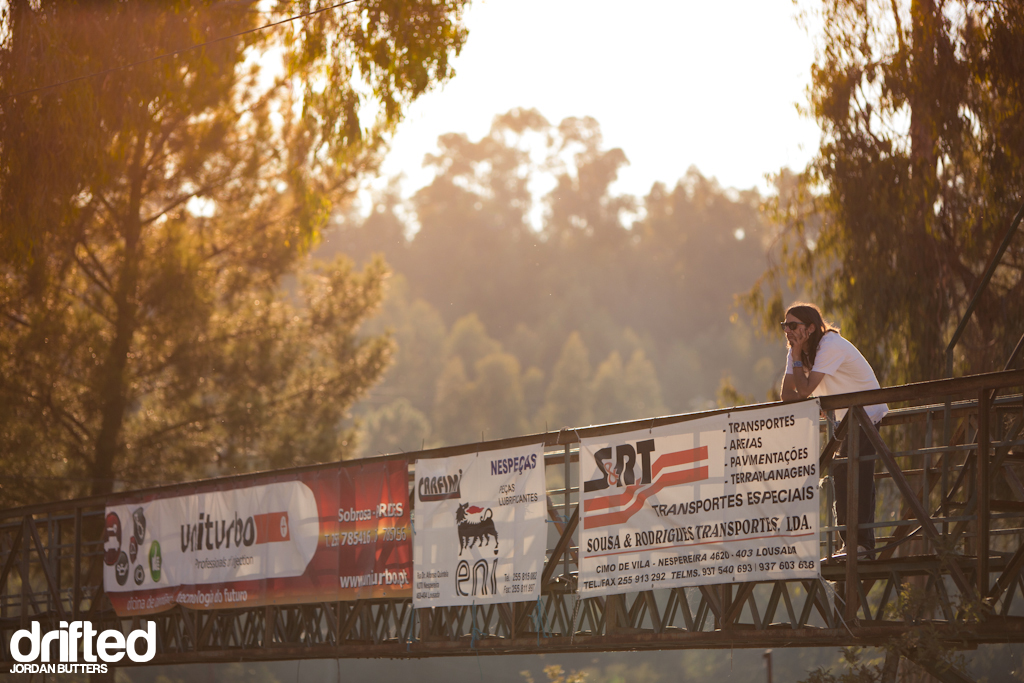 From the rusty gantries that are lofted above the track….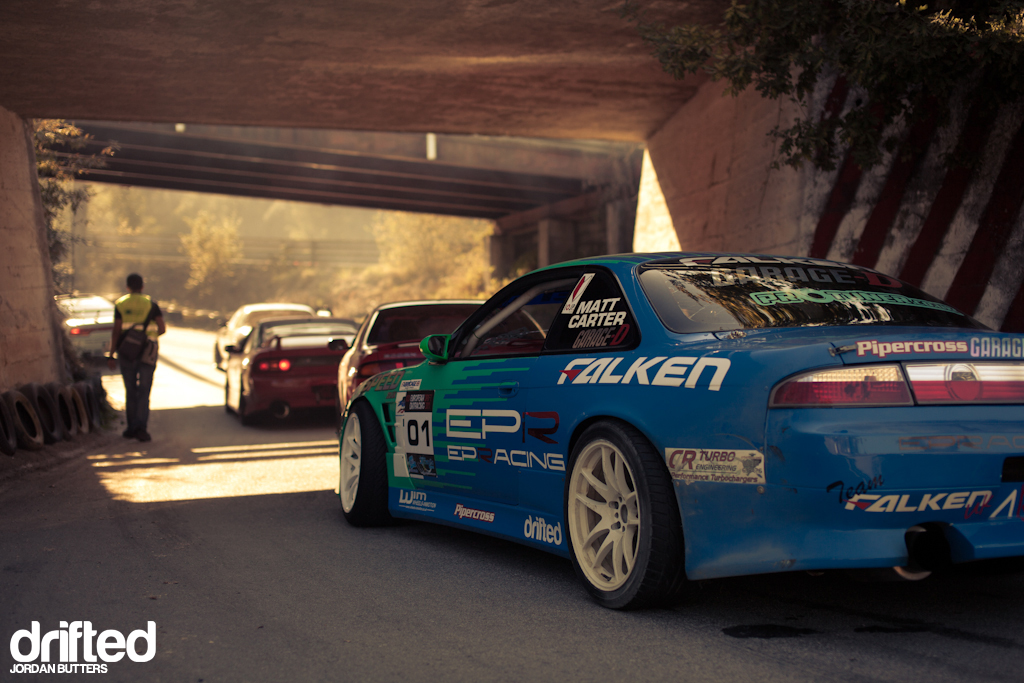 The the solid concrete tunnels and bridges at the back of the circuit….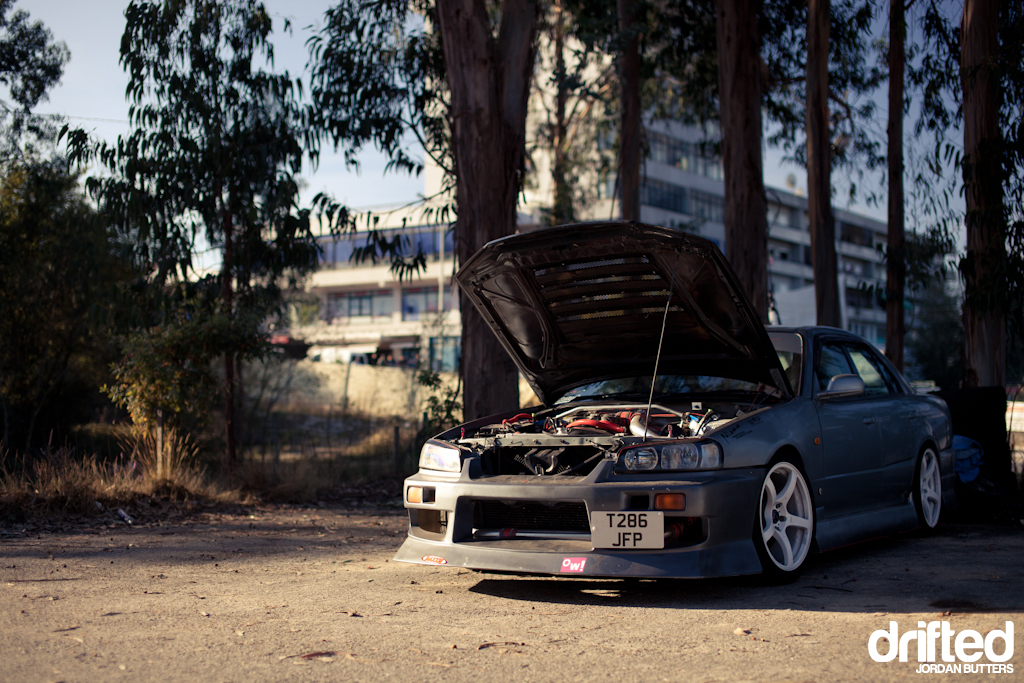 Back into the tree-lined multi-elevation pits opposite the track.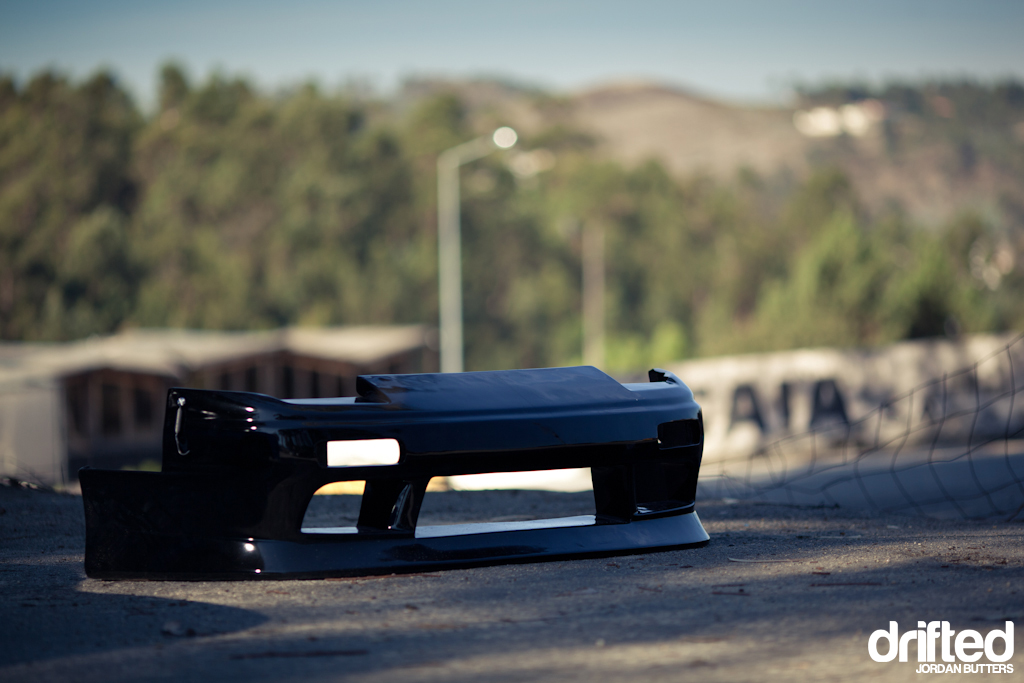 The environment is like no other that we get to shoot at through out the year.
A photographer's first trip to Lousada is akin to chucking a 5 year old into a sweet shop, locking the door and telling them to 'go crazy, it's all free'.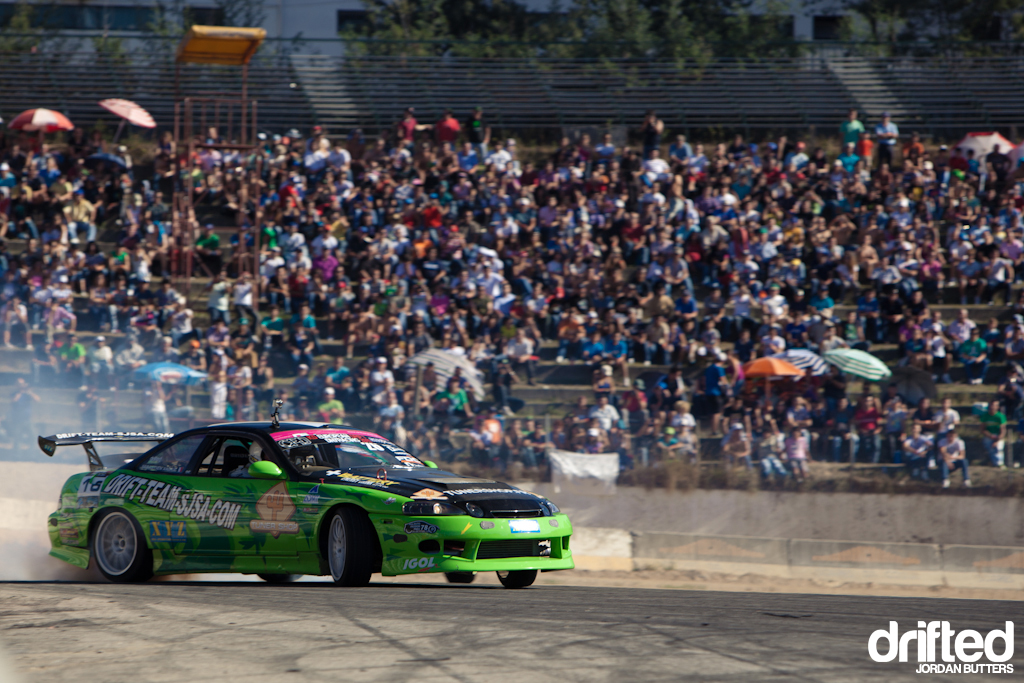 The event is not only a huge crowd puller, with 10,000+ fans through the gates during the main event.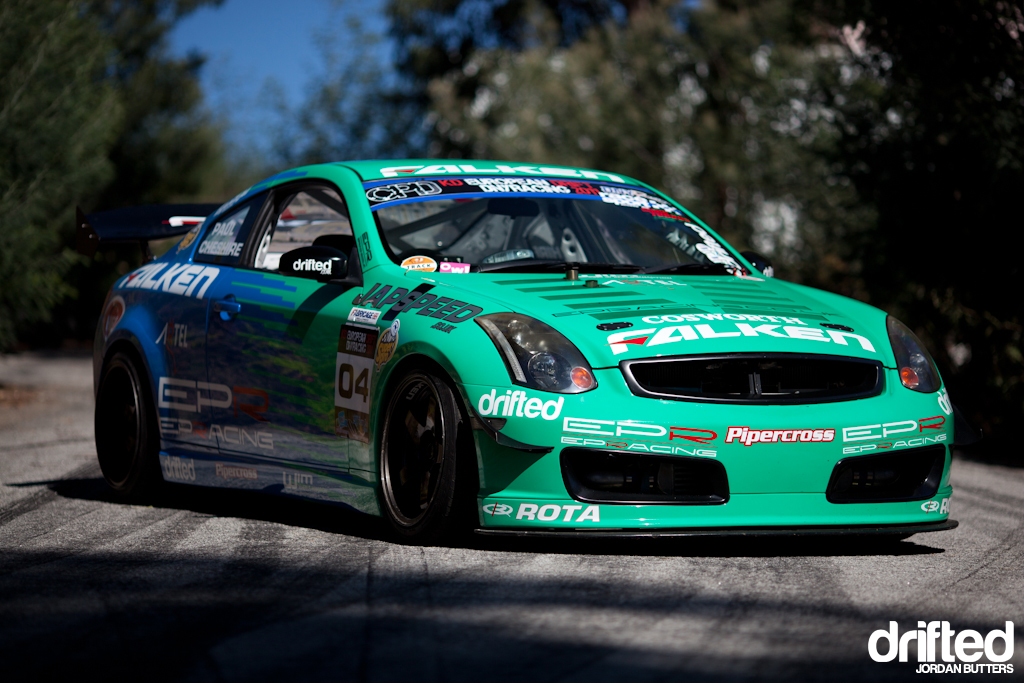 But is also a huge driver puller from all over Europe.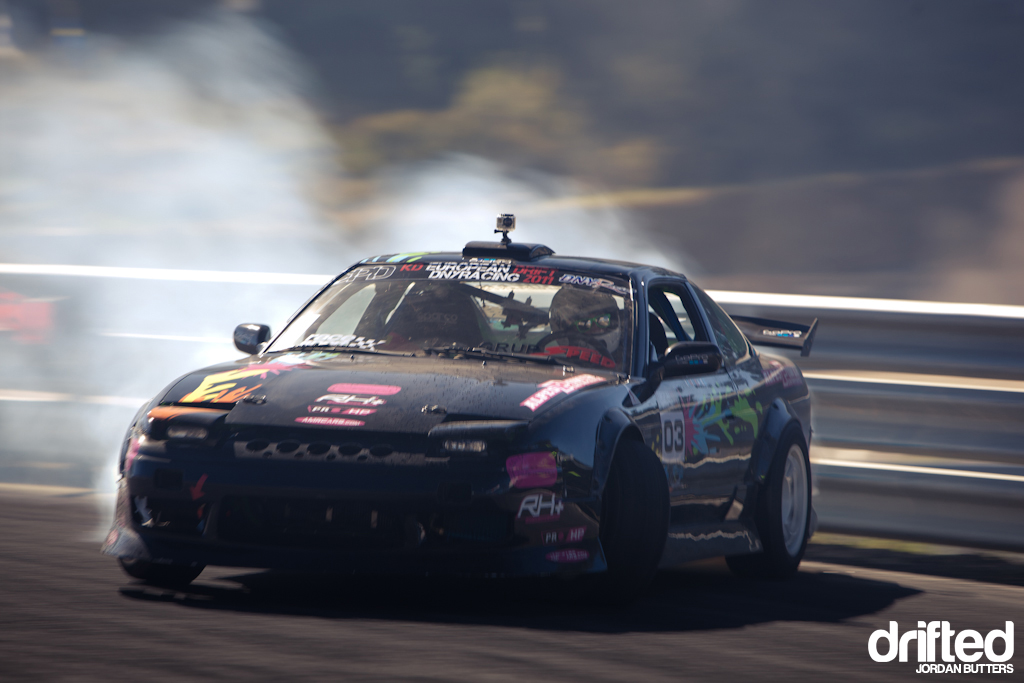 With just under €4000 prize fund up for grabs over the two classes, drivers are not only here to experience the event for themselves, they are here for the win.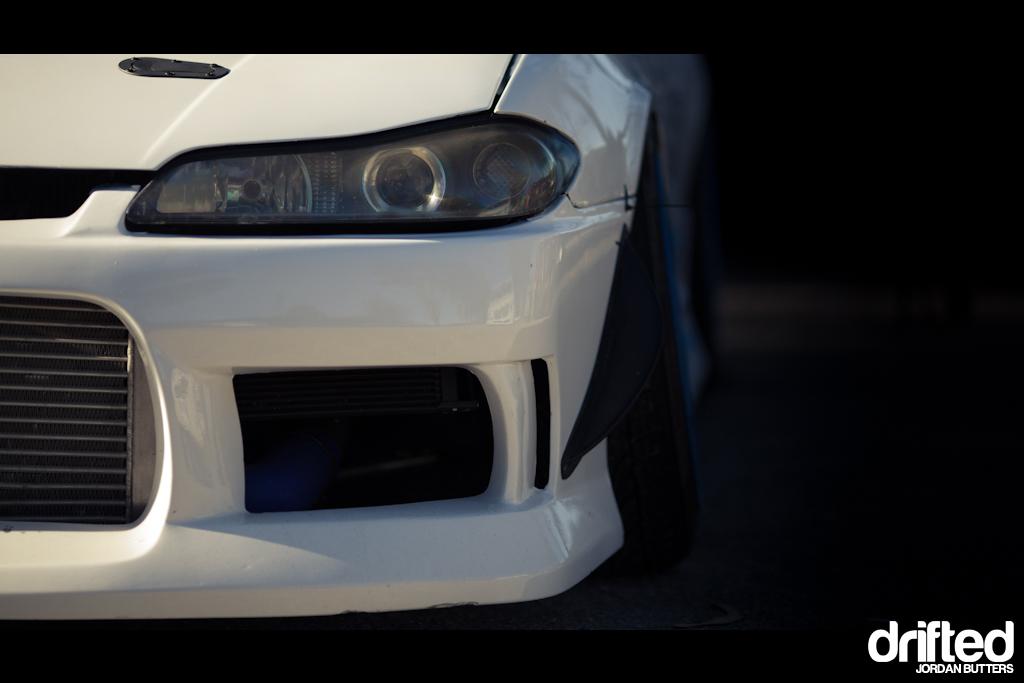 Paul Howard and Mark Needs of JDM Garage made the trip over from the south of the UK for the event, bringing with them the JDM Garage 'Angry Pirate' 180sx…..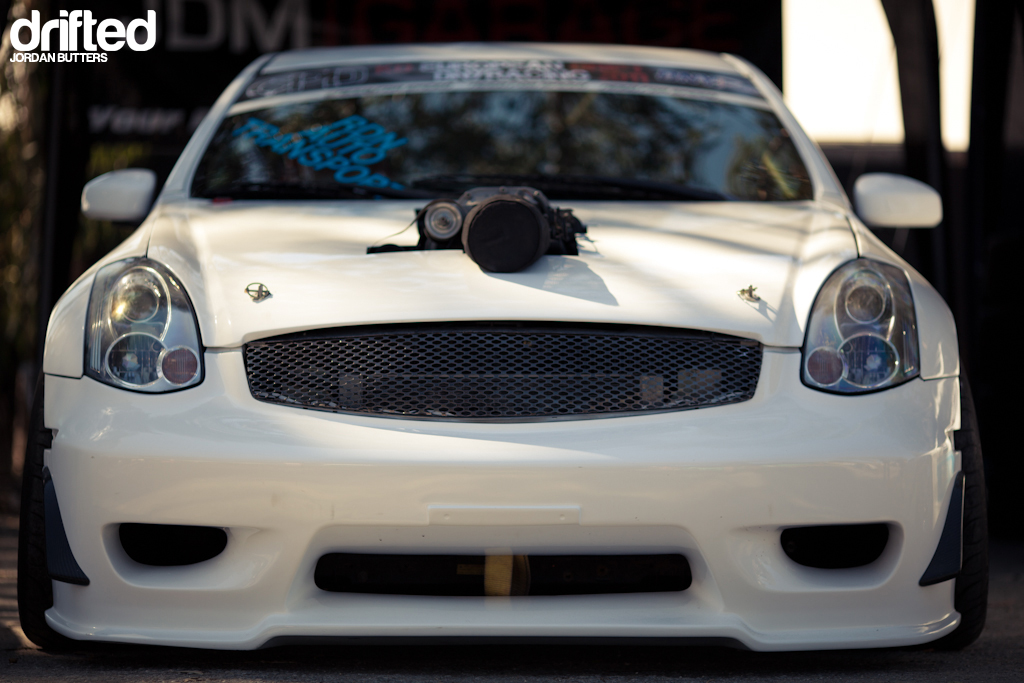 …..and a newcomer to the UK drift scene, this Stillen-supercharged, Titan motor bearing LHD G35.
Some of the more eagle eyed amoungst you may recognise the car from Formula D of seasons past.
It was formerly driven by Drift Emporium's Jodin LeJeune in the NOPI drift series and later in Formula D in 2009/2010.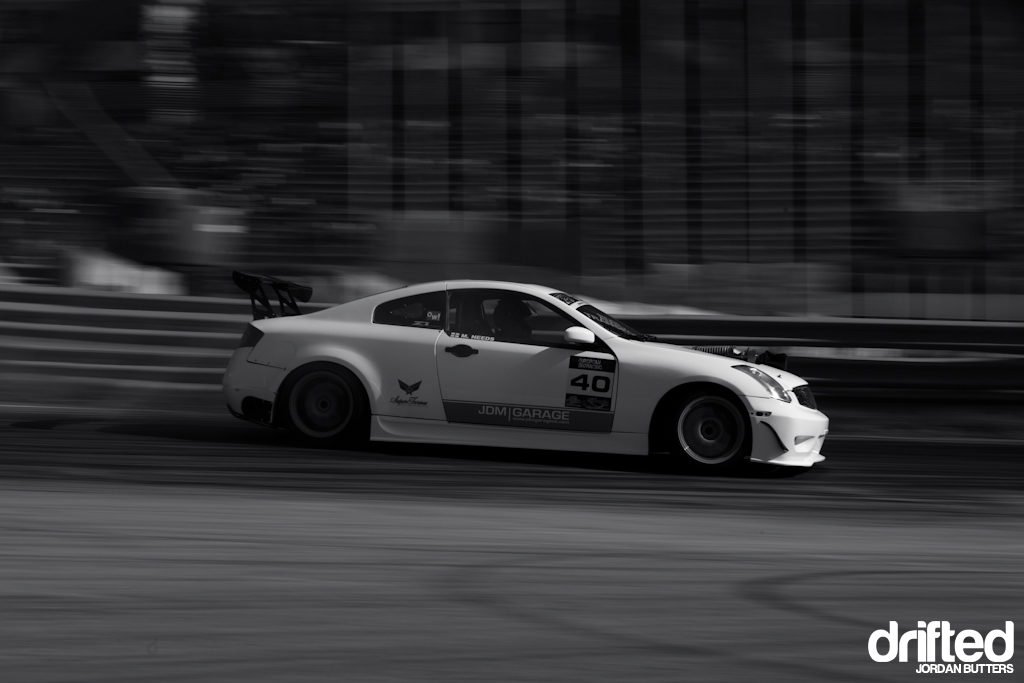 As far as I'm aware it is the first Formula Drift car to be imported into the UK, a refreshing change from the JDM imports we are used to seeing!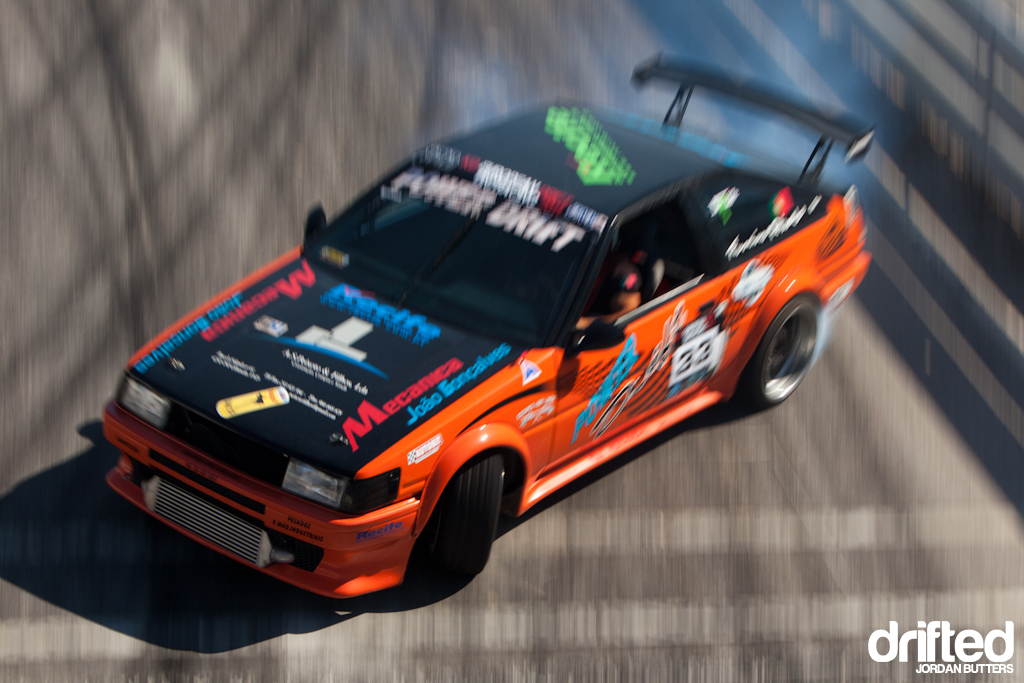 One of the interesting things about an event like this is the ecclectic mix of both characters and different styles and levels of cars it brings together.
Where else would you see championship winning 450bhp fully sponsored machines….
….going up against back yard built budget drifters….
….being chased down by 700bhp+ worth of supercharged Bavarian M5 madness…..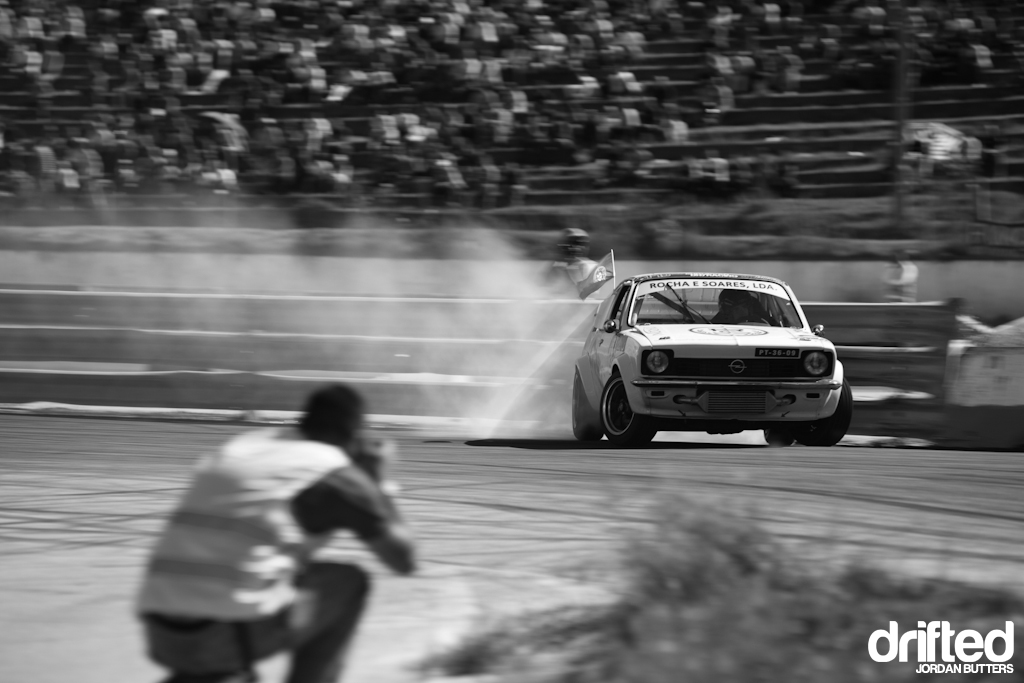 …closely followed by immaculate retro classics screaming at full throttle.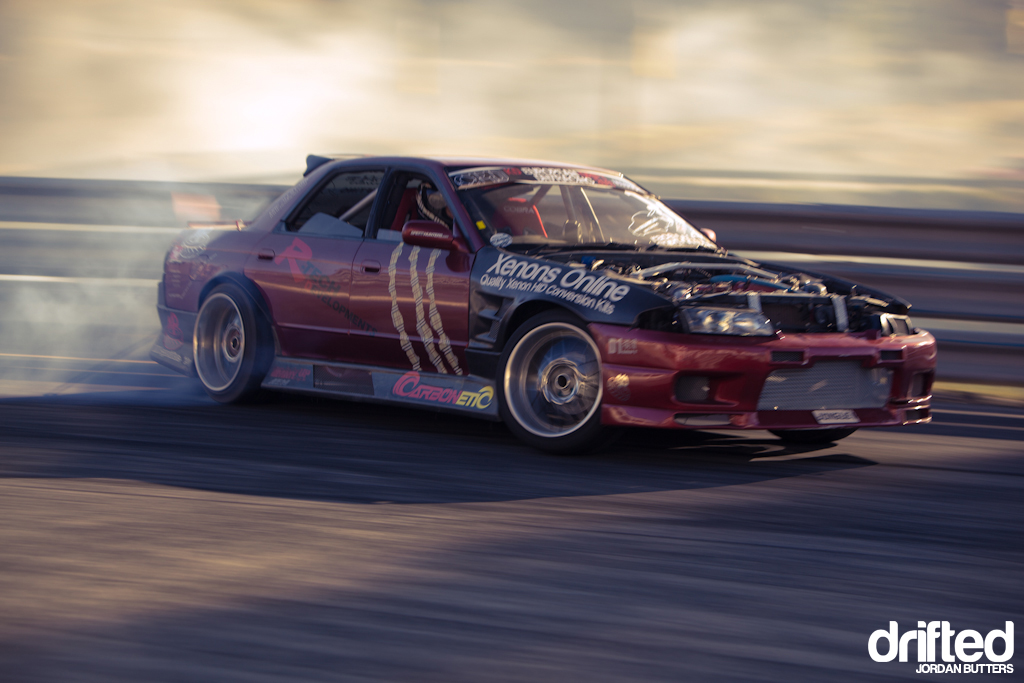 Lousada welcomes all.
I find myself strangely attracted to some of the home-brew tuning solutions that seem to work really well here. They range from turbos bolted one, two at a time onto BMW 6 pots.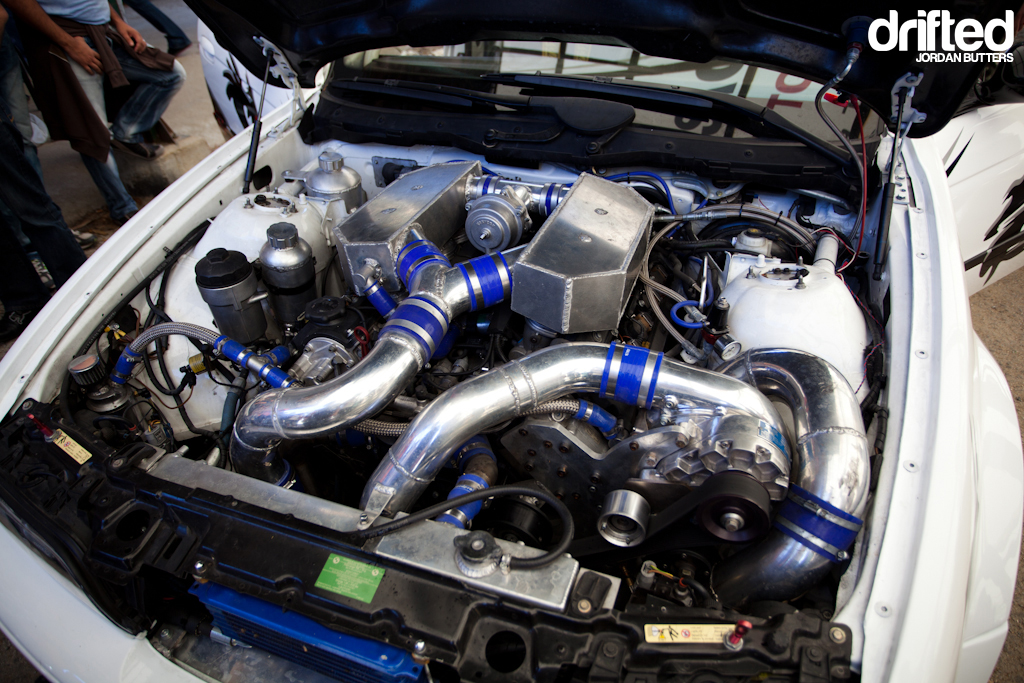 To the pretty insane supercharger set up on Frédéric Ferreira's M5.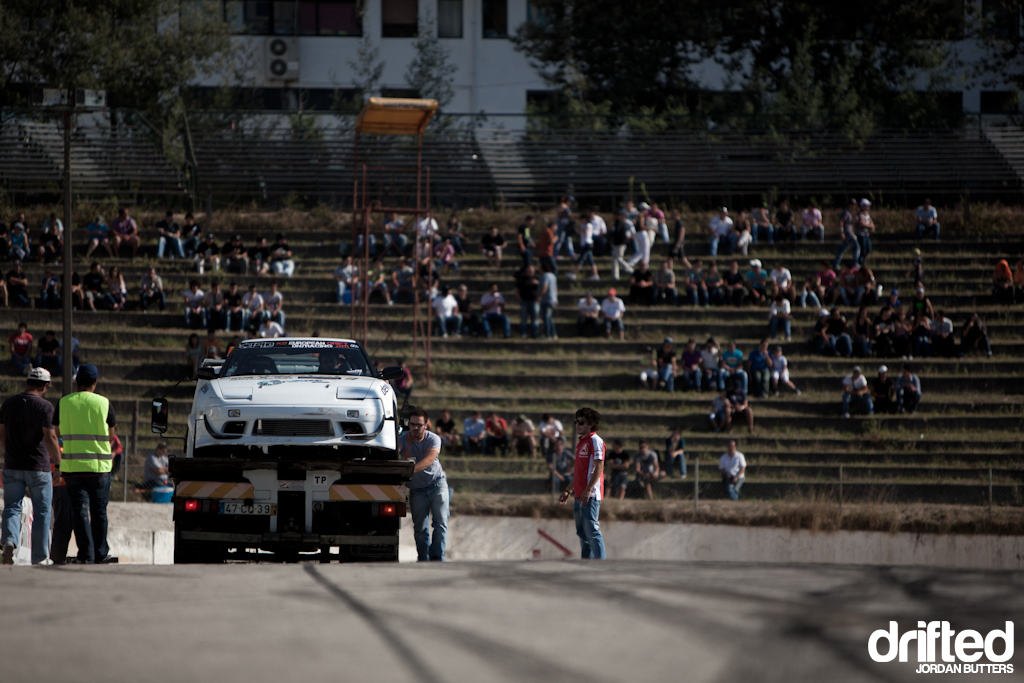 The other thing worth noting about this event and this circuit is that it takes no prisoners.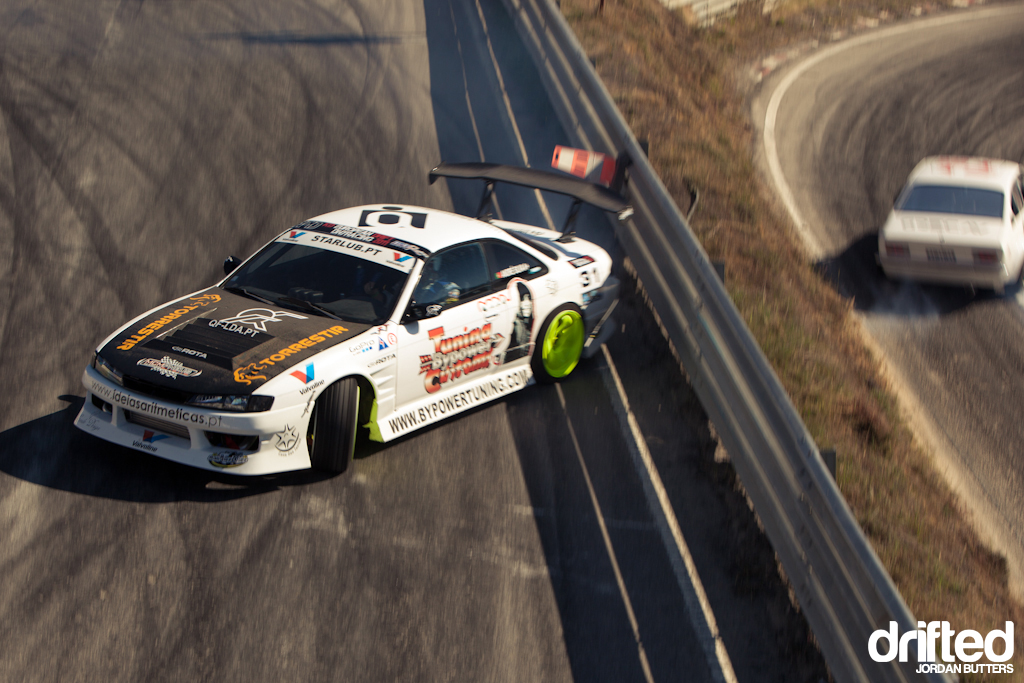 The drivers have four clipping points to navigate.
All of them rear clips, all of them directly sitting on armco. Run off? None. Second chances? They don't exist.
The wall bites here, and it doesn't just bite once.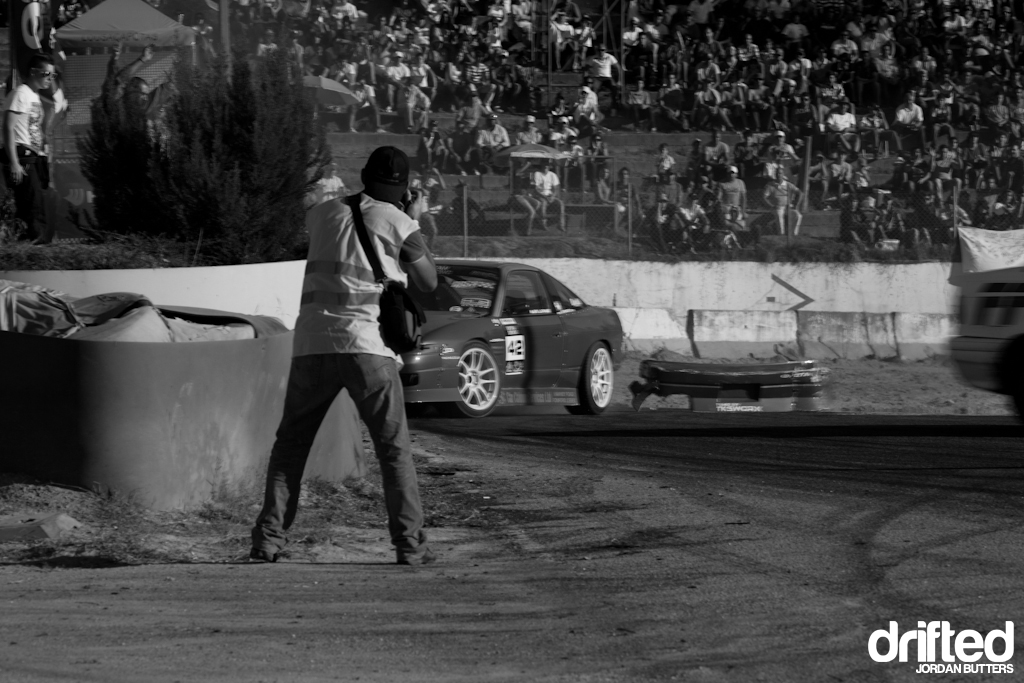 The armco here pulls people in, rear tap first followed by front impact. There is very little margin for error. This above photo would illustrate this amazingly if that guy hadn't stood on the actual track to shoot. Thanks buddy.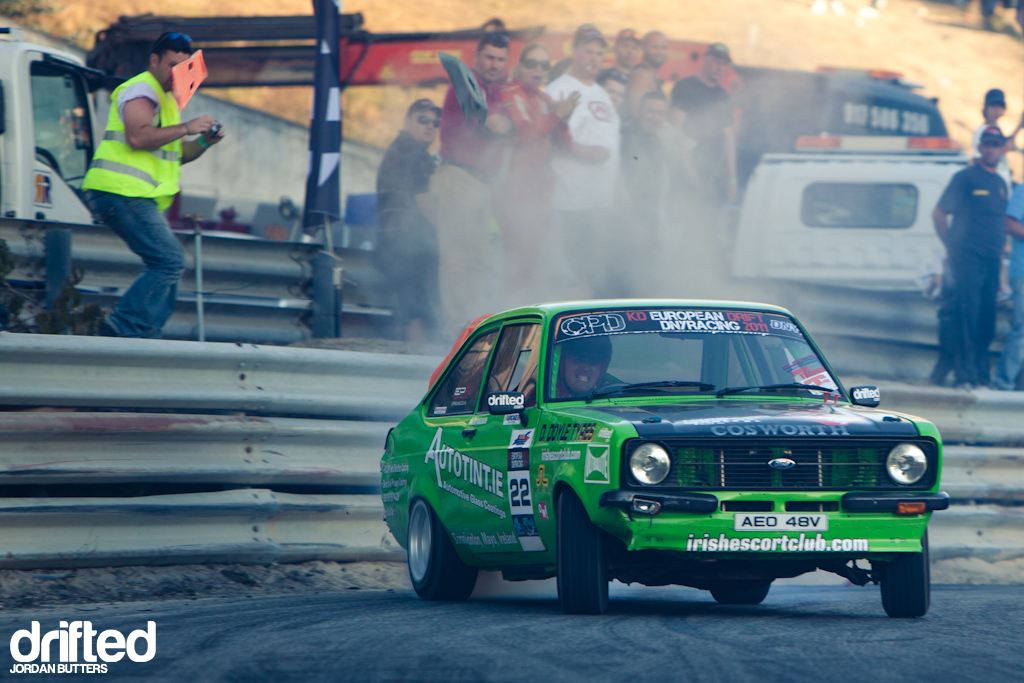 Speaking of photographers minding where they stand, those clipping points detach when clipped hard enough, heads up.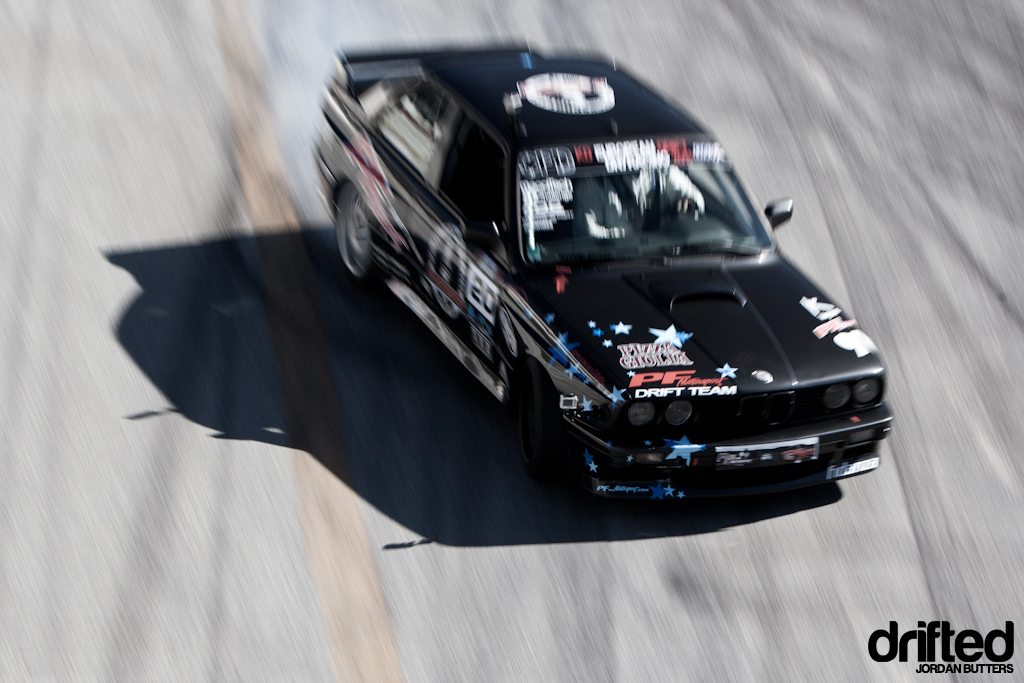 I think the no-prisoners nature of this circuit is partly why this event works so well at the end of the drift calendar. Drivers have less to lose? A winter to rebuild? Everyone certainly pushes like they don't care much for the threat of the steel walls.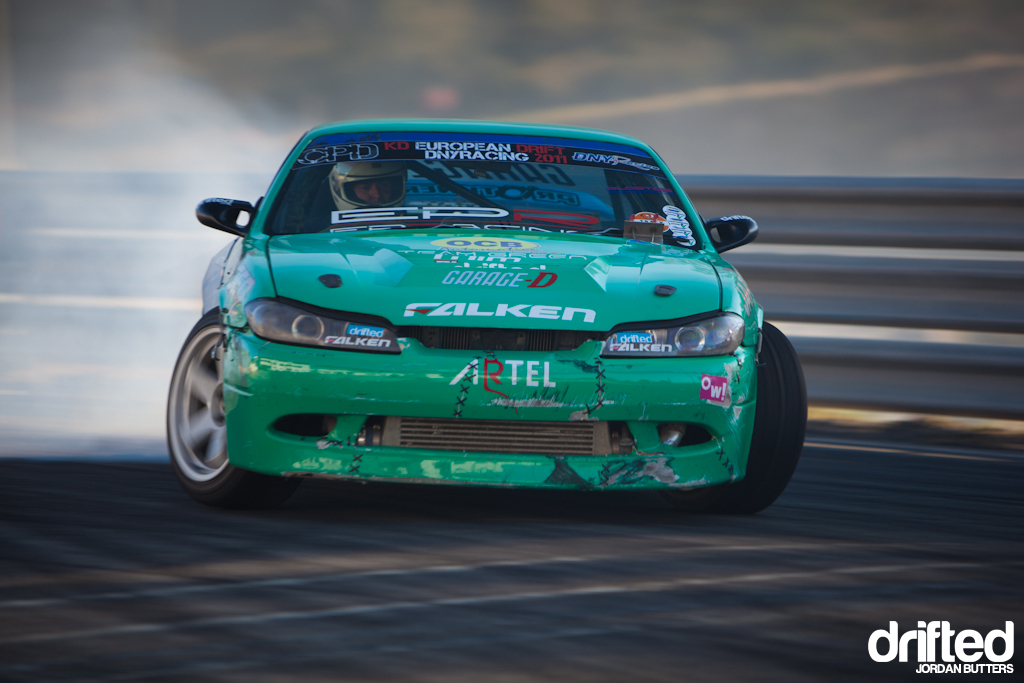 Falken's Alan Green went into the event knowing that it would be his last with his trusty S14. This freedom allowed him to push hard from the offset, trading paint with the barriers at every chance.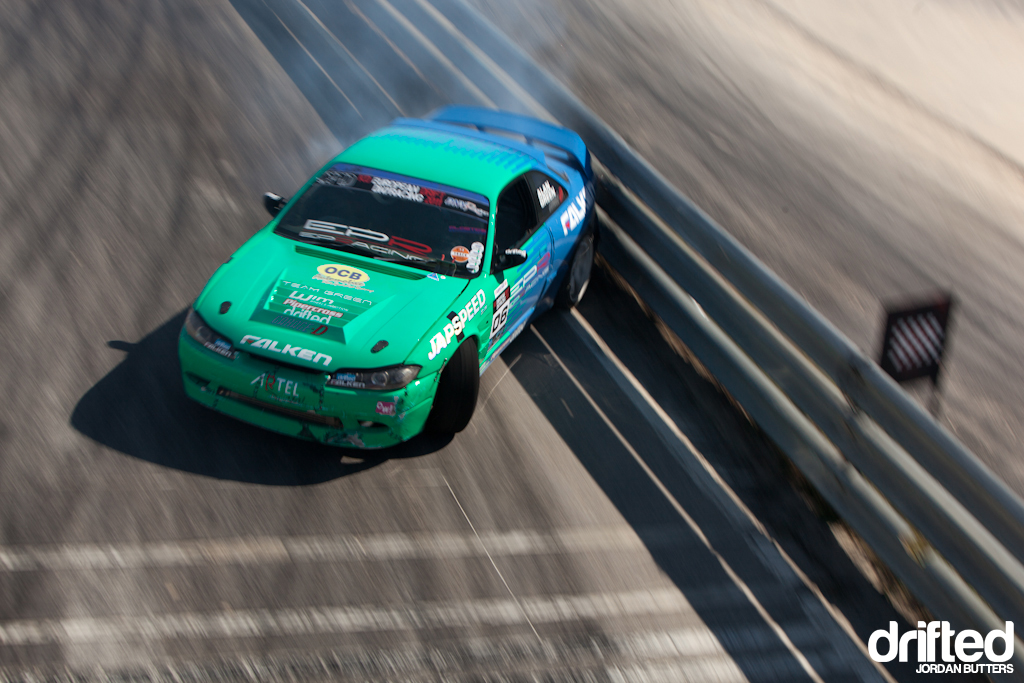 I'd like to think the circuit let him have his moment.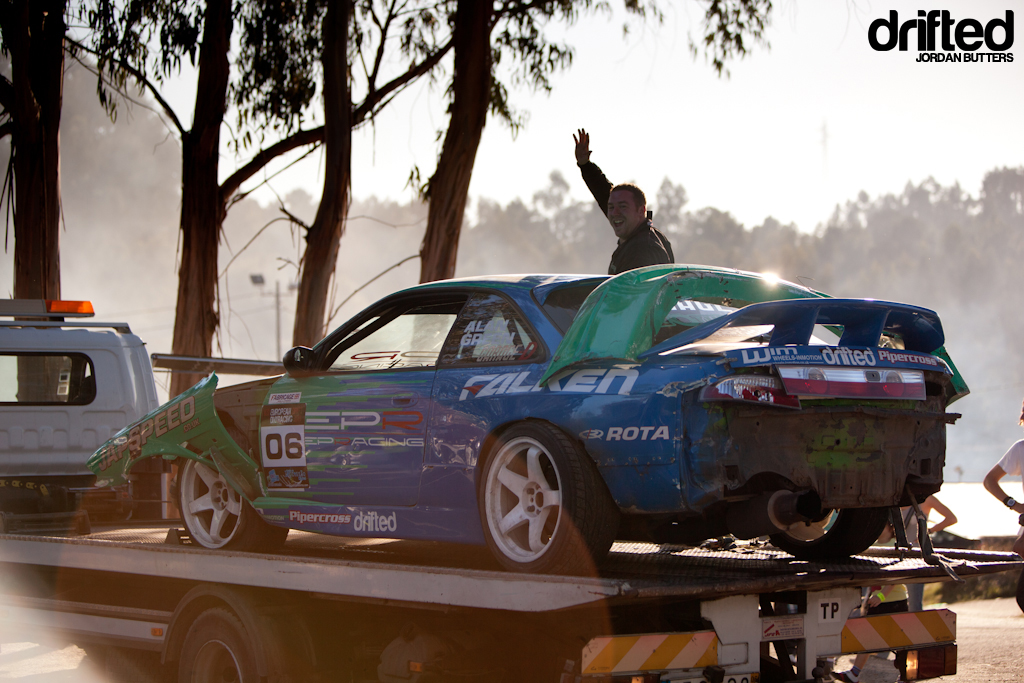 And then said enough was enough.
The Portuguese drivers came straight out of the gate in practice with some great runs, track experience counts for a lot here.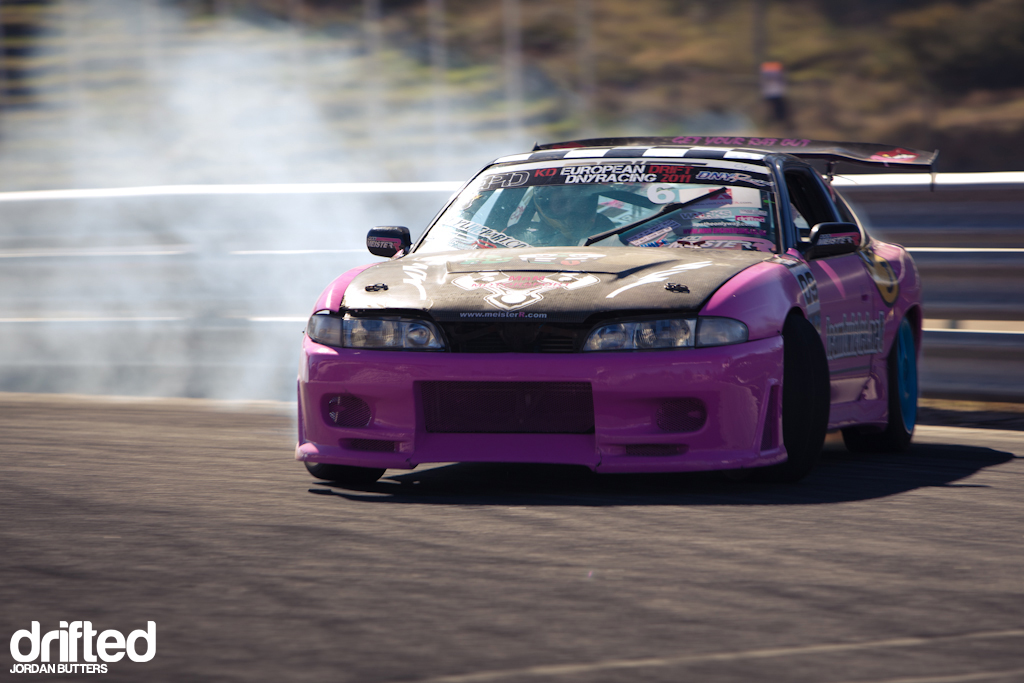 As practice progressed and confidence levels increased everyone including the away visitors started running really clean lines through the track.
You tend to find that in mainland Europe, and particularily Spain and Portugal, cars that are commonly used in drifting here in the UK aren't as popular.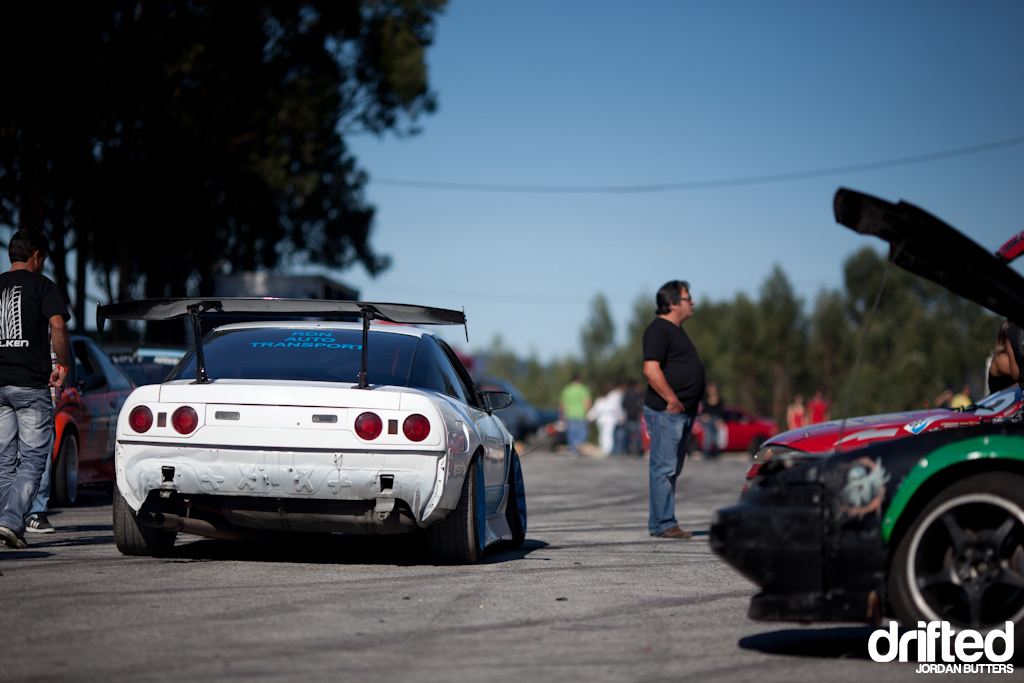 Popular is the wrong word come to think of it. The Portuguese would love to all run the easily tunable S13/S14 chassis we are used to. The issue comes down to one thing – price. In Portugal a clean S14 fetches two or three times what it would in the UK.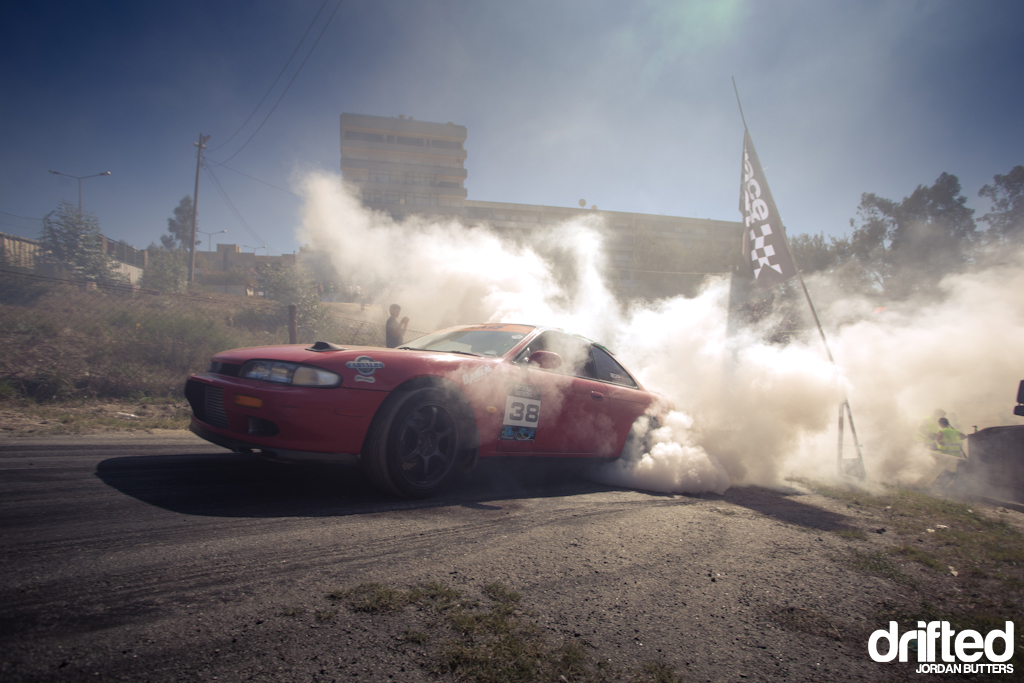 Which is why the majority of Portuguese owned and driven Japanese cars in the event were originally built and purchased in the UK before being sold to Europe.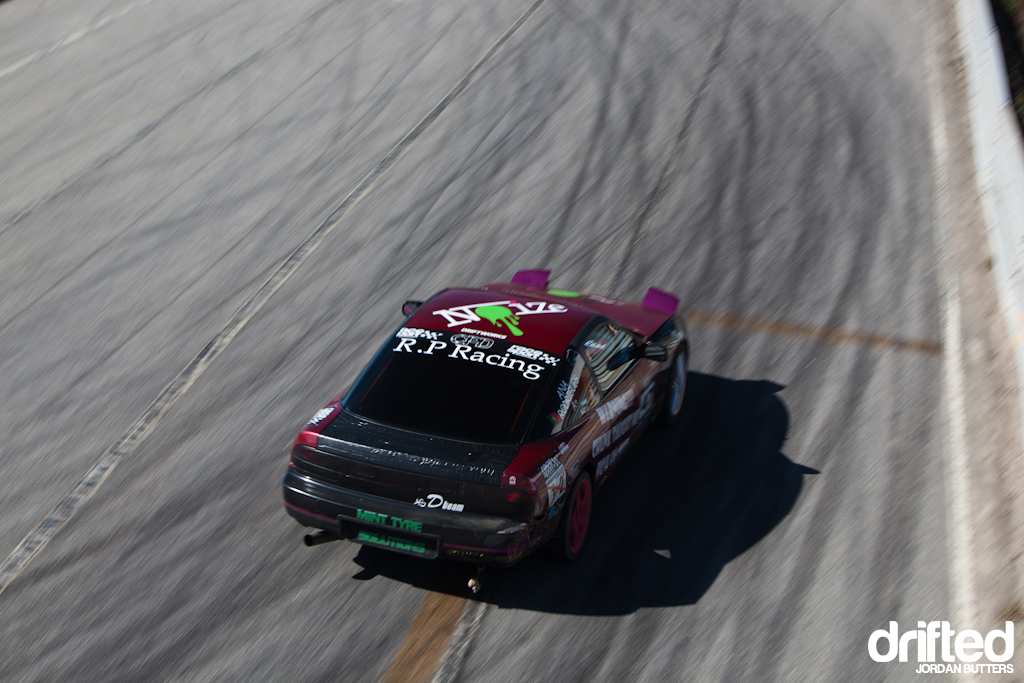 Ana Rodrigues is a frequent visitor to the UK and purchased her RB25 powered S13 here too.
Hugo Fernandes is another regular visitor to our shores and friend of the site. His Soarer is one of the cleanest prepped cars in the Portuguese drift scene and he pushes it hard. I swear this car comes out once a year for Lousada and then spends all year being repaired and rebuilt from wall checks.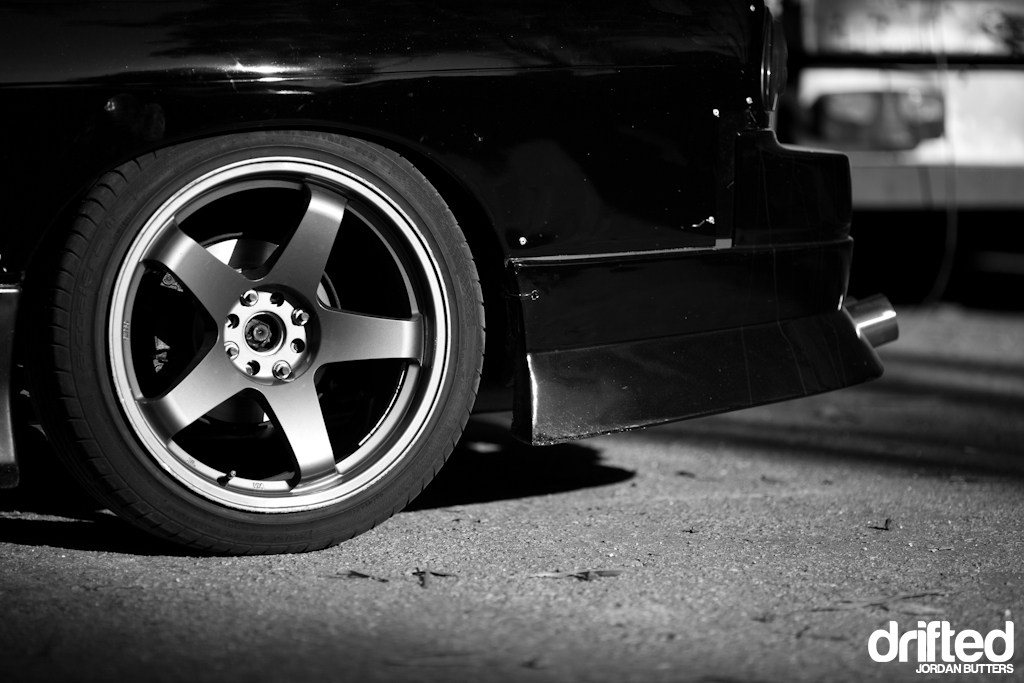 After competing at Teesside in the BDC this year Hugo and his brother Bruno purchased this tidy S13 for Bruno to learn to drift in.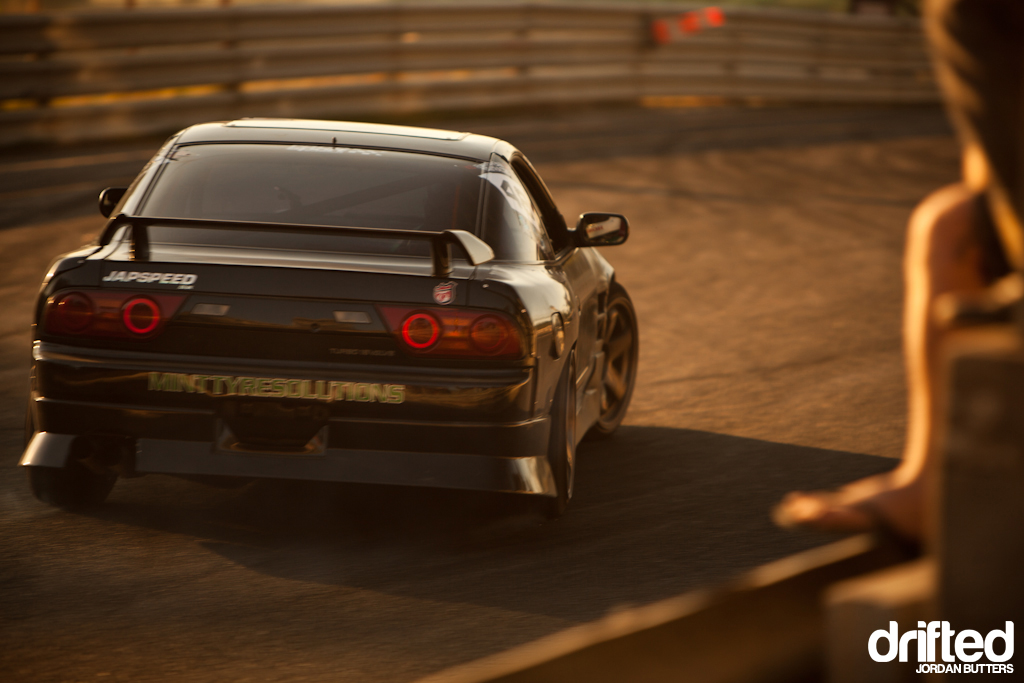 Lousada is a baptism of fire for your first drift event but Bruno did well, keeping his car out of the armco and improving over the weekend despite not making the grade for qualification.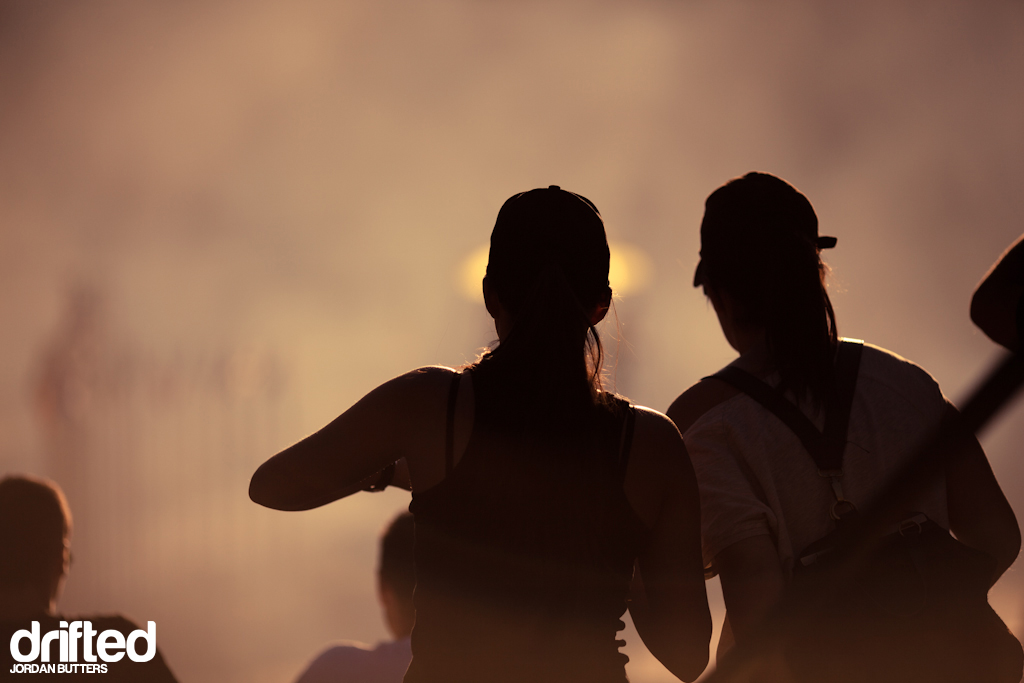 As the light fades the crowd begins to spill out onto the streets.
Drivers squeeze in their last few runs of the day and follow suit, but not for a break from drifting or anything as daft as that, far from it!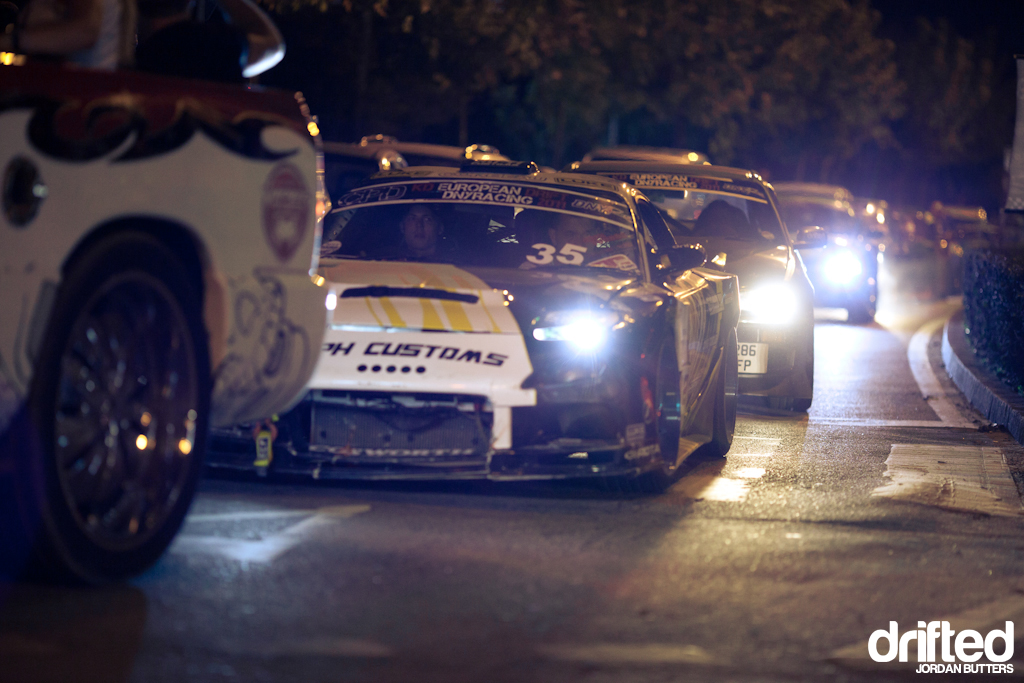 The drifting takes to the streets under the cover of darkness. A police led procession through the town lets everyone know that the main competition is about to begin.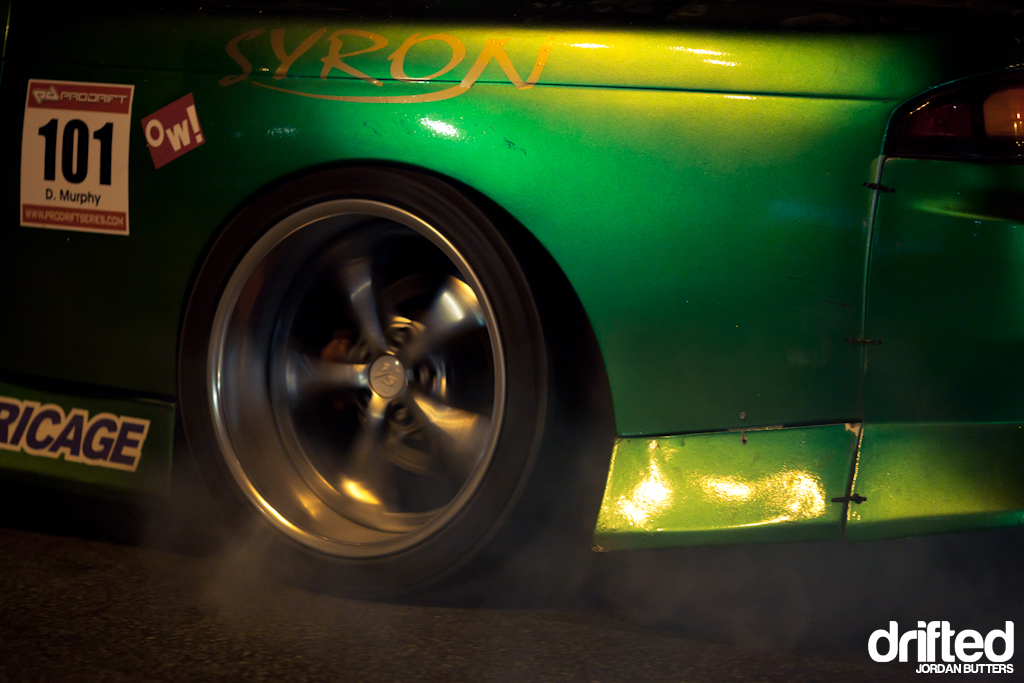 It doesn't take long before temptation becomes too much. Hooning is not a crime, especially in Lousada.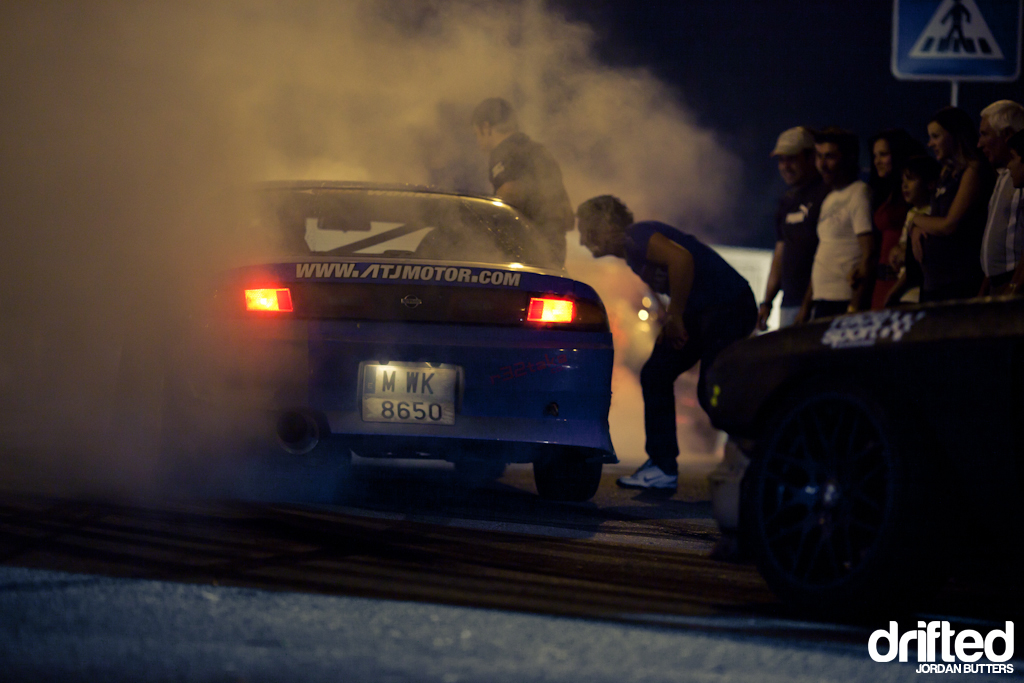 Spurred on by the growing crowd and the police themselves carnage is unleashed.
The madness of legal-ish drifting on the streets at night is pretty difficult to sum up in pictures and words.
I would opt for a cliche term such as organised chaos if I thought it true. The truth is, I'm not sure how much of it was organised and how much was chaos.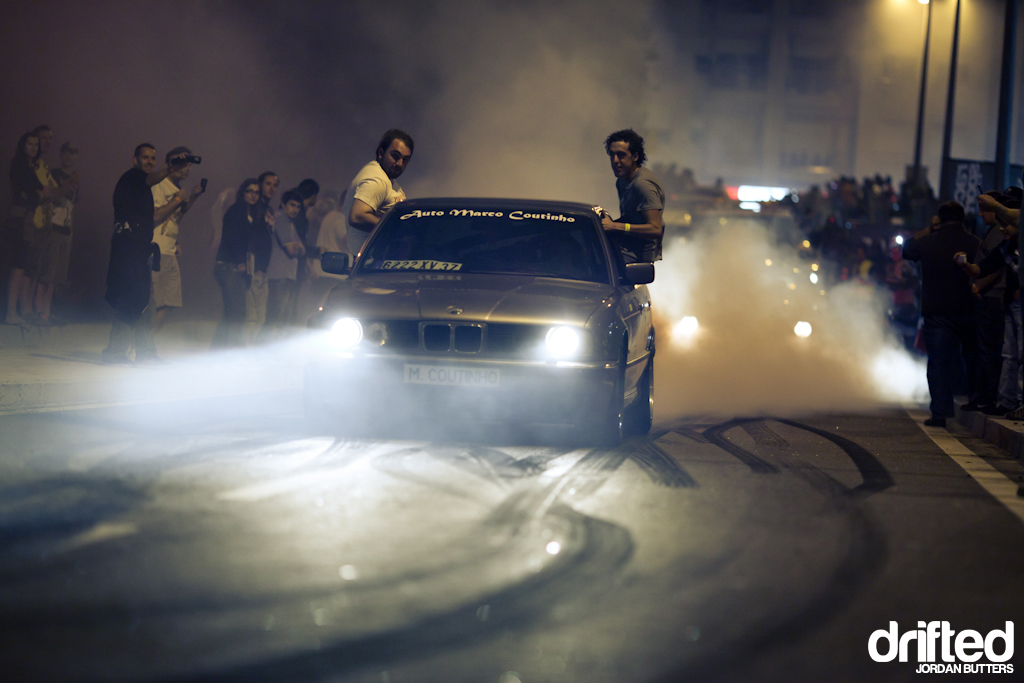 It certainly seemed like a free-for-all. But it worked. I doubt there was a single local who wasn't aware that drifting had landed in Lousada.
Many retired back to the pits to get their cars ready for Sunday's main event. Some pretty serious repairs were needed in some cases.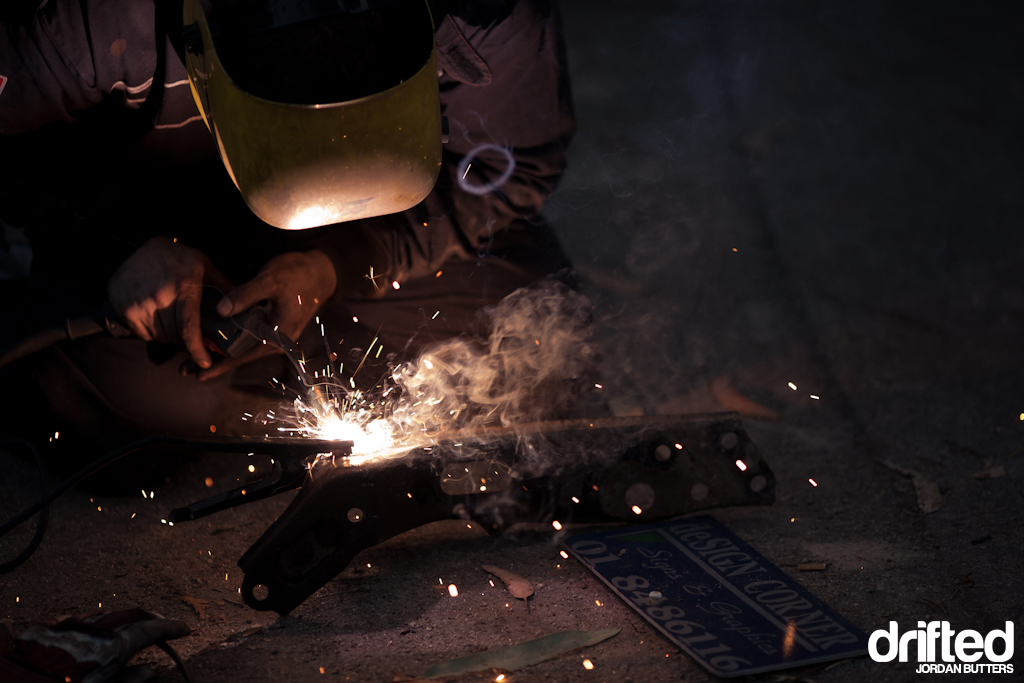 The pits resonated with the sounded of spannering and cutting and the cackle of welding.
Some were unsalvageable unfortunately, Paul Howard's RB motor suffering major problems and ending his weekend.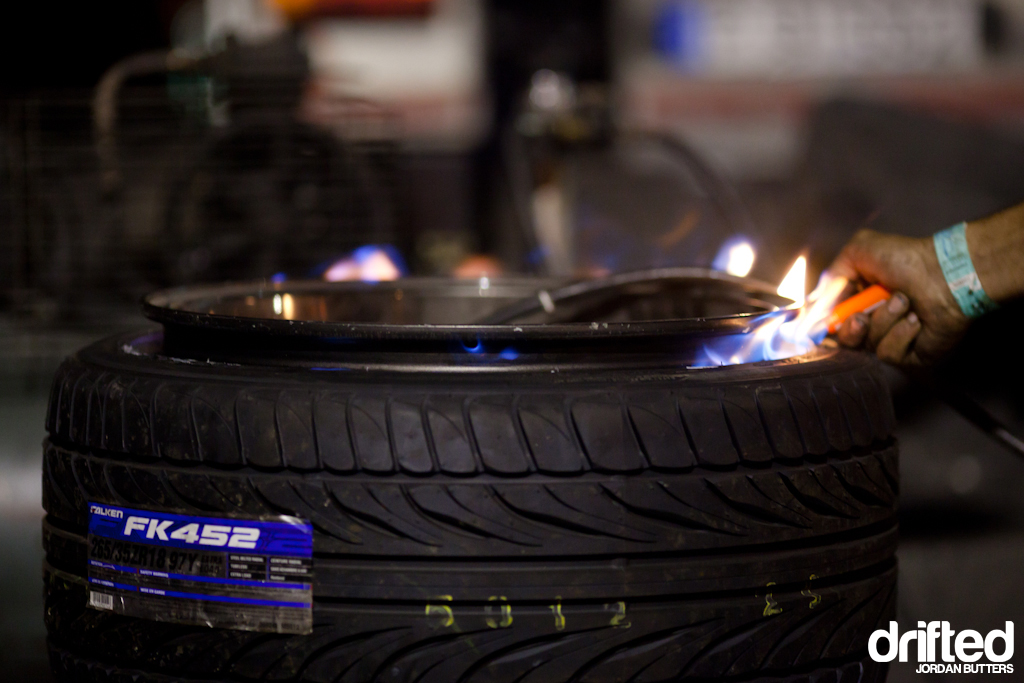 Others dealt with more simple tasks like seating new tyres.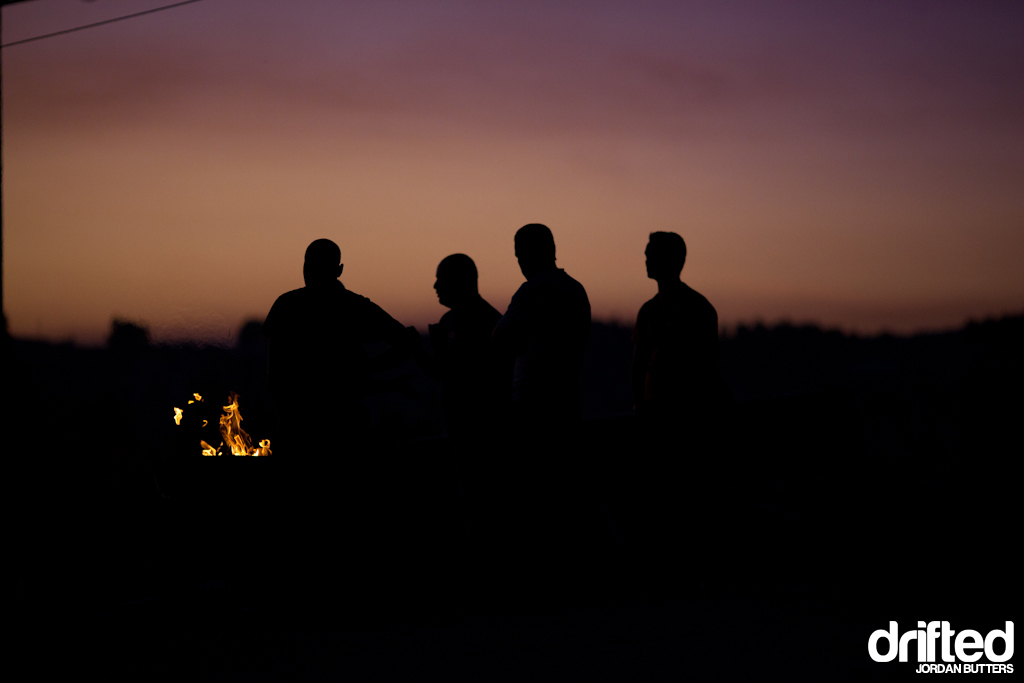 Or catching up with other drivers over the BBQ to discuss the day.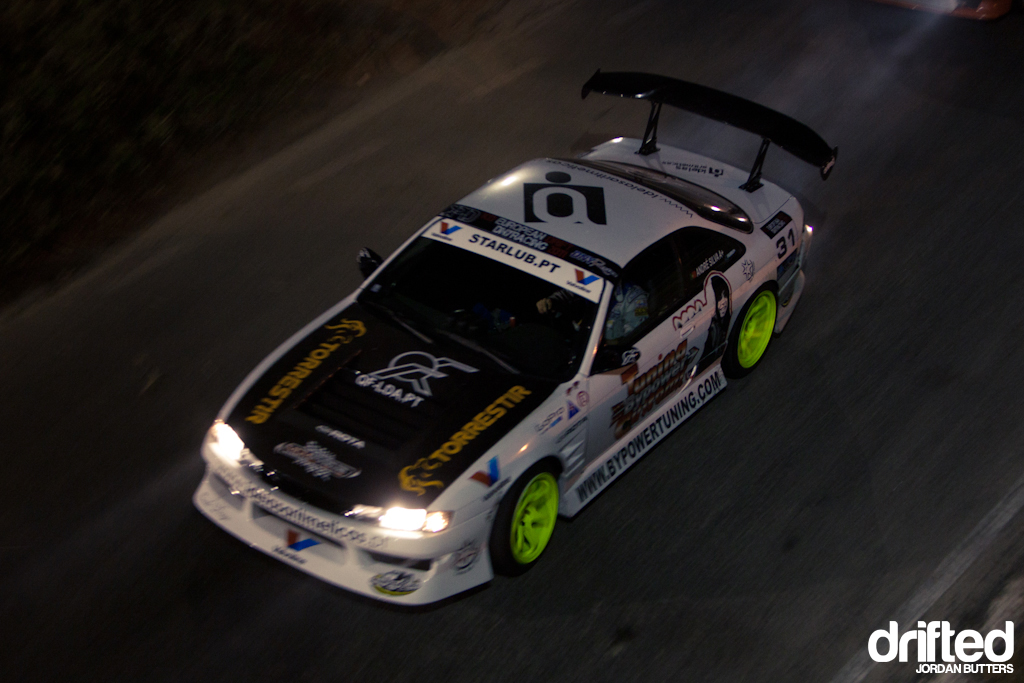 The track was still live, late into the night, the judges separating two nations in the annual Spain vs Portugal drift-off.
Spanish Driver Lluís López, who regular readers will remember from the Drift Allstars event at Wembley, London, a few weeks ago faced off against 2010 Portuguese champion José Lopes in the final.
On point driving and some insane angle from Lluís saw him take the win for Spain.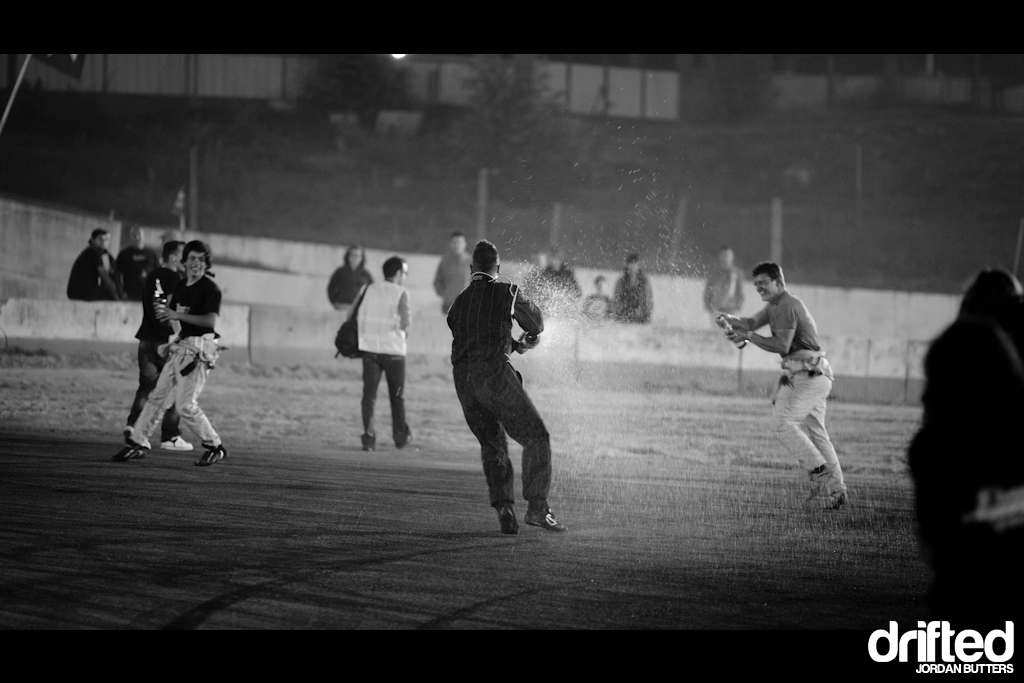 Portugal's André Silva, just 17, took 3rd place and the obligatory champagne shower was unleashed between the three top drivers.
A long day behind us and some of the most insane drifting witnessed this year it was only just beginning, the main event was to follow on the Sunday infront of a capacity crowd with the €4000 pot open to all. Stay tuned for Part II soon.