FEATURE: RX7 FC Drift Build Daily Driver
Allow me to introduce Simon's stunning RX7 FC drift build, it also happens to be his daily driver!

Ok, one thing that will be evident at the end of this feature is that I am no rotary expert, therefore I will not pretend to be such an expert, so best off to Wikipedia or the likes if you looking for a statistic filled technical report on rotary engines. Sorry it won't be found here.
However, I do know a cool car when I see one, and Simon Connaughtons FC3s series RX7 is just that. What I love about Simon's car and to be fair it has been a view I've always shared ever since I got into modifying and shooting cars; cars are bought to be used and although at times we can appreciate the clean nature of a trailer queen or show car it is not quite the same as seeing a cool road-going drift-ready car squirm sideways up speed-bumps of a Sunday afternoon.
We arrived to meet Simon on the coast, the time and the sun was against us and no flashlights in the bag, we  were lucky to capture some of the sunset on the front end.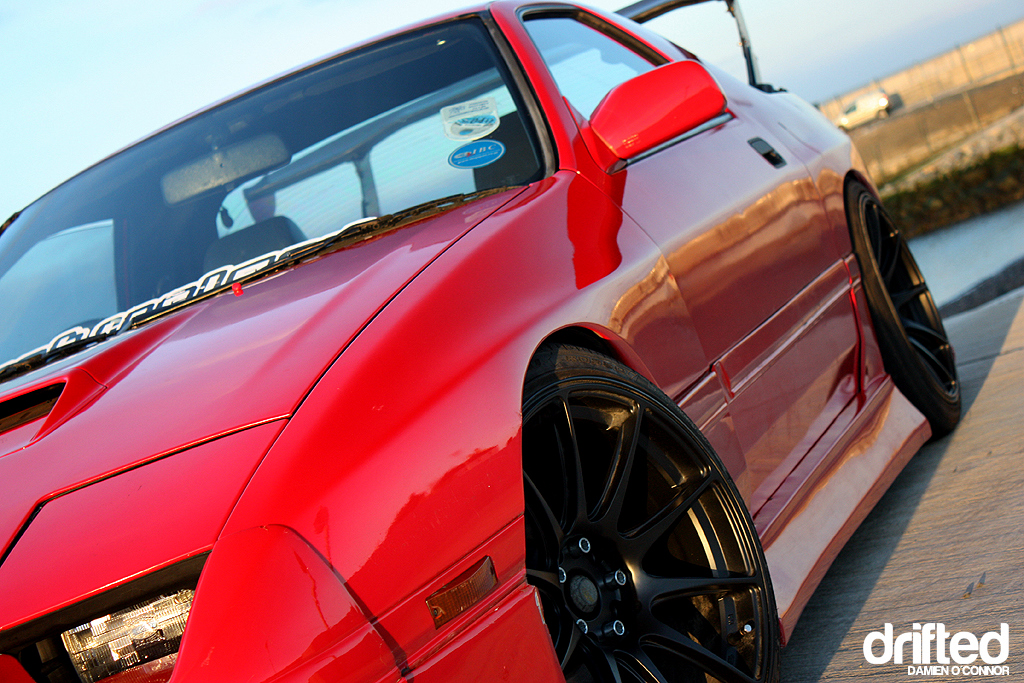 XXR rims are getting really popular and with these kind of fitments, you can see why.
With it's high rise wing and kouki rear rights this FC3S looks straight off the streets of Japan.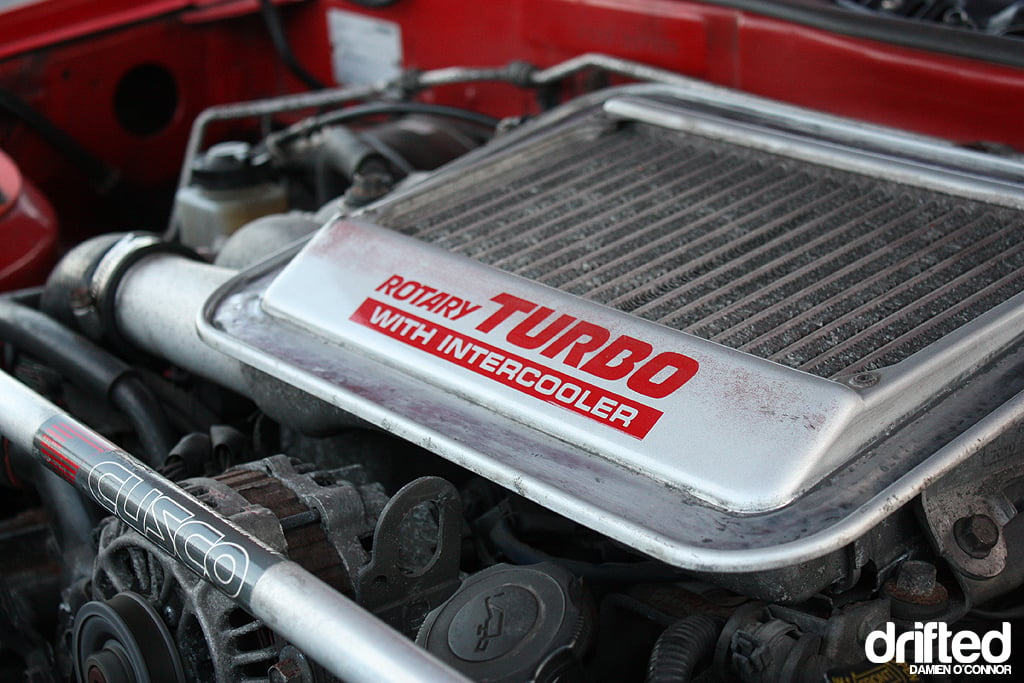 The top-mounted intercooler is fed cool air from the hood scoop. We've started to see more and more non-rotary engine swaps of late so it's nice to see an RX with it's original powerplant in use.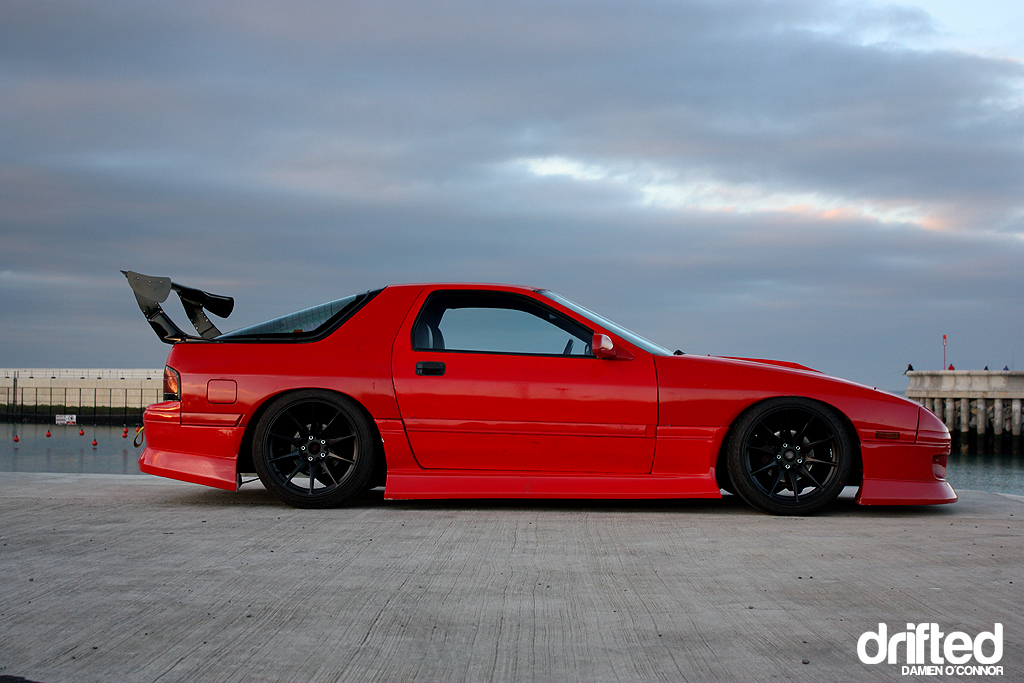 This full on side shot really gives you an idea of the small clearance Simon deals with on a daily basis.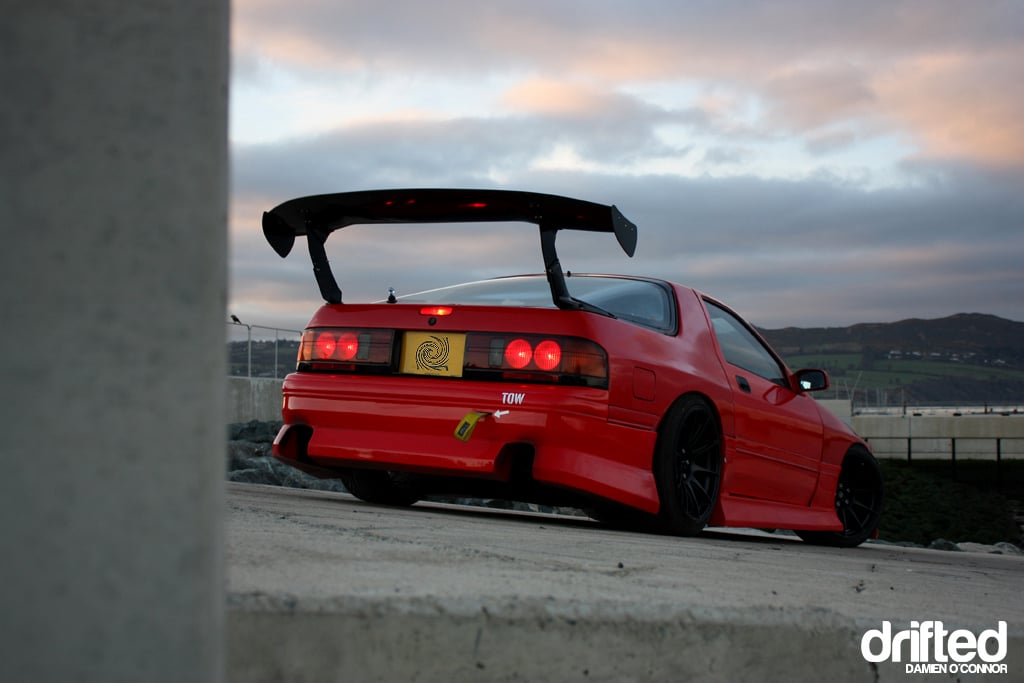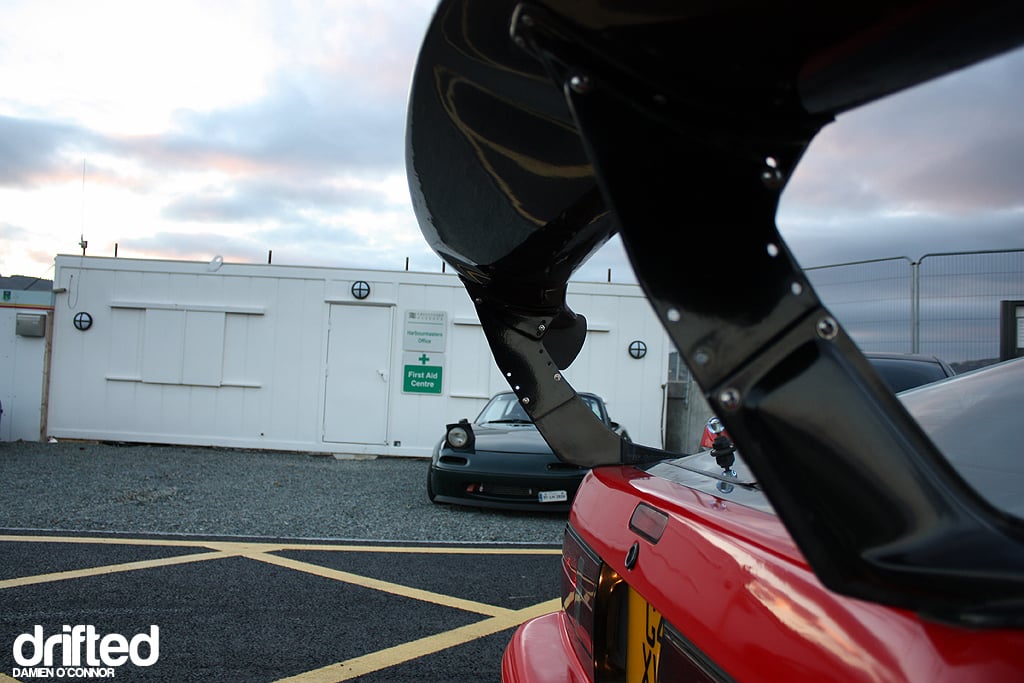 You can't get enough of that huge spoiler on the back end, a defining feature on this FC3S.
Some more awesome deail on that mega wing.
Striking such an impressive and classic shape, it's not difficult to make the FC3S look good, and Simon's got it spot on.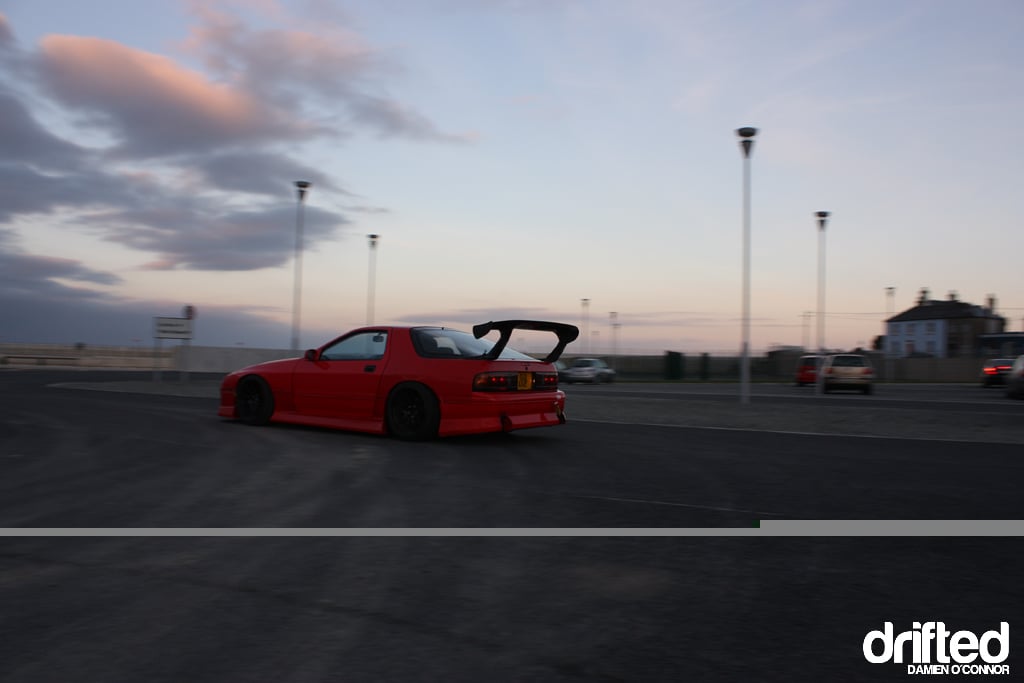 We catch one last shot as Simon tries to figure his best route of town while keeping his car in tact, all in a day's work.
Spec List
ENGINE:
13B-T S5
HKS Mushroom filter
HKS Dump Valve
Decat
Kakimoto Cat back exhaust twin exit
2 Way Diff
Exedy Clutch
WHEELS:
XXR 527 18×9.75 et20
SUSPENSION:
Full Tein Coilovers
Cusco strut brace
INTERIOR:
Hydro
HKS Boost Gauge
HKS Turbo Timer
Nardi Personal Steering Wheel
Dildo Gear Knob
EXTERIOR
BN Sports Kit
Garage BB Wing
::Damien