Forza Horizon 5 Soundtrack And Radio Stations
Enjoying the impressive Forza Horizon 5 soundtrack but keen to learn more about the stations and tunes on offer? We've got you covered with this guide.
Introduction
From the gaming beginning, we came across multiple ways to experience virtual driving. The concept is simple, you have a trigger to accelerate, another button to break, and a way to turn sideways.
The fun part is to "feel" the speed and how fast you can react against an upcoming obstacle. Some players might act slowly and crash into another vehicle or a block. At the same time, the "experts" know how to decelerate and respond before anything shows up on their screens.
Between all of this, remember that driving video games gave you the option to participate in a race. Sometimes against AI (Artificial Intelligence) or with another player. You can reach the first position better if you're a good pilot.
That's the premise of this genre, and to stay afloat, many developers add innovative gaming mechanics. For example, drifting was not there from the start, but now every game adds fun elements around that way of driving.
Following this principle, inside Forza Horizon 5, we get to experience add-ons like:
Environment Details
Even though Forza Horizon wasn't the first to add an "open world" setting, they took it to another level. Within the franchise, the idea is to let the player explore different regions worldwide.
Indeed, the map isn't resembling an accurate location; the developers manage to take elements familiar to the setting. For example, Mayan temples appear in New Mexico.
When you load any Forza Horizon, you always expect something familiar with this feature.
Multiplayer Options
Many video games seem to get better when they have this feature. Traditionally, you had to play against AI with different settings (difficulties). But, after a while, everything gets predictable and boring.
Now, with many enhancements to the Internet, we can play with multiple players without that many issues. Racing with real opponents always makes everything challenging and a learning experience.
After a few races, you discover a new strategy when the best players in the lobby move around the road and take some shortcuts.
Inside Forza Horizon 5, we play against other players or form a group and co-op competitions inside a team. Most noteworthy, we can interact with random players while exploring the open world.
Check out our Forza Horizon 5 Cross-Platform guide to see if you can enjoy the soundtrack with your friends!
Different Biomes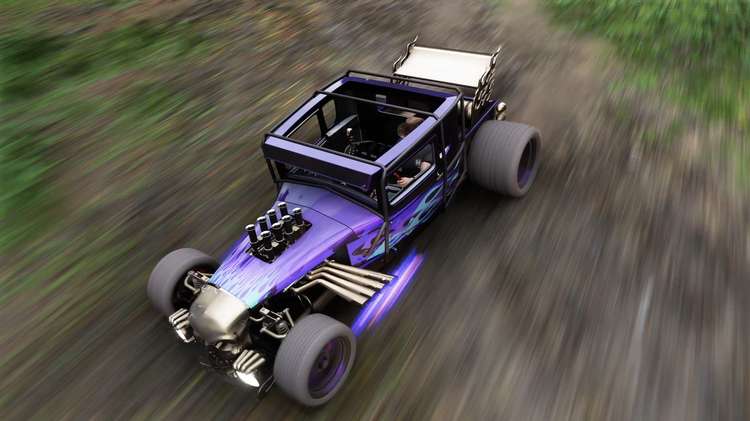 Outstanding graphics always help when you try to give an excellent first impression to your audience. Even though Forza Horizon 5 is a beautiful game, the extra details take it to another level.
Since we travel around the world with the festival, we get to see how the environment changes with the region. Therefore, the map changes to mimic the setting.
Does the New Mexico map get different snowy biomes? Since we are in a tropical region, we barely see this feature appear on the map. Instead, we find ourselves looking for other environmental details that seem more realistic.
When you load any Forza Horizon, you'll see how every race changes its shapes to accommodate the environment.
Additional Content
It was common to find how easily the developers abandoned a project and moved to the next one after the release date. Once the video game got into the "Gold" state, it was enough.
Nowadays, multiple bugs and "Complete Editions" made everything somewhat different. The developers must stay longer to fix their game and add those extra features.
Playground Games take a similar approach but favor the entire gaming community. Now, you do not need to buy the expansions and still get new ways to explore the racing video game.
With the seasons' objectives, you have new challenges each time you load Forza Horizon 5. Moreover, if you complete the tasks, you get more vehicles as a reward.
Customization Possibilities
Even nowadays, some developers leave this feature as a "plus" and forget about it when there's not enough time. As a result, the final product leaves us almost no option to improve any vehicle.
When the developers reach this point, the players must buy almost all the vehicles to compete in multiple events. Sadly, the community is not a fan of this lack of customization.
Luckily, in Forza Horizon 5, we have many ways to modify any in-game car's performance. Hence, you can change the stats and mold a vehicle for rallies/drifting/racing events.
Discover the Forza Horizon 5 Drift Tune tips for great results.
Captivating Soundtrack
It might look nothing out of the ordinary, but good tunes will make the ride more enjoyable. Like activating the radio on your vehicle, you need some rhythm as you drive to your destination.
When video games became mainstream (especially driving video games), they only had original tunes. But everything changed when Need for Speed Underground showed the world the effects of well-known music.
Nowadays, the only thing that makes a video game a top performer in this feature is the playlist itself. Instead of focusing on a single musical genre, it is best if anyone "vibrates" with their favorite type of flow.
Above all, adding popular tunes to any video game is a double-edged sword. People will get drawn to fantastic music, but the licenses tend to expire. When the contract ends, the developers can no longer sell their video game (physical or virtual).
This "problem" is why we cannot acquire (officially) the first versions of Forza Horizon. You'll need to contact resellers or beg the Playground Games for a possible release of a "Remastered" version.
The music activates parts of our brains, making the experience more enjoyable. Sure, there's a price to pay, but we cannot ride without those fantastic tunes.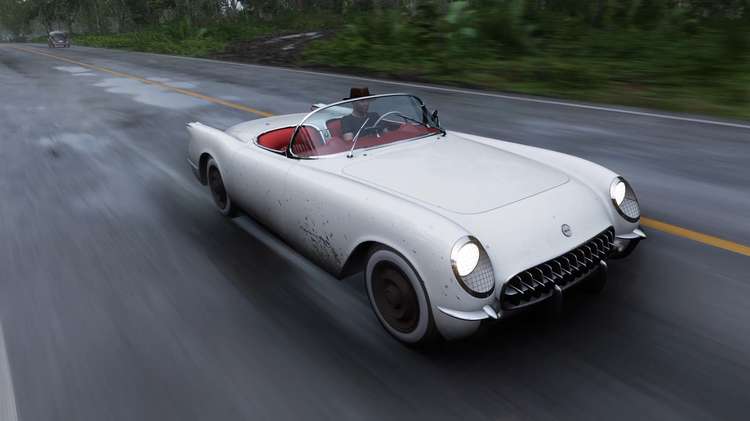 Forza Horizon 5 Radio Stations
Instead of a single playlist like NFS: Underground or Gran Turismo, we have different mixes. Following the open-world immersion, we experience the songs through multiple playlists or radios.
With this convenient change, players can listen to songs that favor their taste. This convenient change makes it easier for anyone to get in the ambiance without removing unwanted elements from the playlist.
Within the Forza Horizon 5 Soundtrack, we get to experience radio stations like:
Radio Eterna (Classical)
This radio station is for those players that want to take it slow and enjoy the symmetry between instruments. Classical isn't always for "old" people. Many musicians learn from this genre and then adapt their impression to the modern era.
Furthermore, Classical tunes tend to relax your state of mind when you're driving. Instead of rushing for a first place ASAP, you take a moment to strategize and learn from your opponents.
Horizon Bass Arena (Dance)
Indeed, when you find it impossible to remain seated while gaming, you should explore this radio station while playing. You might also end up dancing thanks to the powerful, catchy beats.
In other words, you can begin an exercise session while playing Forza Horizon 5. You are having fun while burning calories might be an excellent match to experience.
Horizon XS (Rock and Alternative)
Many people worldwide seem magnetized to that type of music that appears to feel "heavy" to the common folk. To those players, we recommend this radio station to you.
Lost yourself with incredible solo guitars and good drum rhythms as you travel around New Mexico. Indeed, you might want to increase the volume for a more substantial impact.
You'll undoubtedly get a mixture of experiences as you move any vehicle in a single race and hear some of the best Rock and Alternative songs.
Hospital Records Radio (Drum and Bass)
Every single instrument has the potential to activate different parts of our brains. Either the Drum or Bass can play the right notes and help us engage in multiple driving events.
You should give this radio station and try and see for yourself if this genre has what it takes. Who knows, maybe you'll find some songs impressive and want to add them to your Youtube music playlist.
Horizon Block Party (Hip-hop and R&B)
Who says that the only way to "sing" is to keep a note as long as possible? After you try this radio station, you might want to reconsider how music works.
The central concept is to give a message through multiple rhymes and good beats. Most noteworthy, after a while, you'll try to follow the lyrics as well.
Many of the songs in Forza Horizon 5 will help you find that motivation as you learn how to drive all around New Mexico.
Horizon Pulse (Electronic and Pop Music)
There's a phase when you grab a good pair of headphones and see how well they perform while gaming. Besides the 3D surround and sound location, there are other ways to try its potential.
Indeed, the Electronic music genre seems to get the job done. With multiple beats and different types of rhythm, you get to listen to anything in a "unique" way.
Inside Forza Horizon 5, something like this is something worth experiencing. The Electronic genre adds ambiance as you listen to multiple wheels/motors around you.
Skill Songs, Music Multiplier
Getting tons of points on your combos helps in a lot of ways. First, you get more experience on your account and might even gain another level. Afterward, the only thing left to do is to test your luck with the Wheelspin bonuses.
Secondly, you earn medals on the vehicle, which you could exchange for more rewards. In this menu, you can get reward bonuses after finishing a race or a brand-new car.
Lastly, you have some "Accolade" challenges that require a lot of points. Depending on the accolade, you'll earn a significant reward.
At first, it could take a long while to master your driving skills or earn enough credits for the best vehicles. Thankfully Forza Horizon 5 helps you with random bonus modifiers.
When does it happen?
When you're listening to any available radio stations, the broadcaster will tell the player (you) that the bonus modifier is active. When it occurs, the bonuses will remain active as long as the playing song stays jamming.
After the active tune ends, the remaining combo will have the bonus, but you won't get anything on your next move. With this advantage, you can easily reach more than 100k points on a single combo.
Sadly, there's no way to predict when the event will occur. However, it happens more often when driving around in the open world. Therefore, if you're looking for barns, there's a higher chance that you'll come into one.
Look for the Forza Horizon 5 Barn Finds if you don't know what else to do in the open world.
Taking Advantages
Once the combo bonuses go live, the first thing is to start doing random stuff on the road. If you partake in any activity like a mission or a racing event, you won't take any advantage.
Many vehicles with the "Skill Boost" bonuses can even add better ways to increase the overall score.
Some of the songs from Radio Eterna have an increased duration due to their "classical" genre. Therefore, you'll get more time to do unique combos with this radio station.
Combo Recommendations
Undoubtedly, one of the easiest ways to add lots of numbers on your combo is to throw yourself out off the road and break as much as possible. But, you might crash into something "solid" that stops the car and breaks the entire combo.
We recommend that you learn how to drift in Forza Horizon 5. If you're burning your tires all around the pavement, you only need to avoid upcoming pedestrians. Additionally, the combo will last longer than the Skill Song if you keep pace.
Learn about the Best Drift Car Forza Horizon 5 for better results.
Forza Horizon 5 Soundtrack FAQ
Here are some of the most common questions for the Forza Horizon 5 Soundtrack.
How Many Radio Stations does Forza Horizon 5 have?
You have six different radio stations or playlists. Each comes with a specific music genre and great songs.
When Does the Skill Song event go active in Forza Horizon 5?
The Skill Song feature usually appears at random times, and you have no way to predict the next one. You can only get the Skill Songs when randomly driving in the open world.